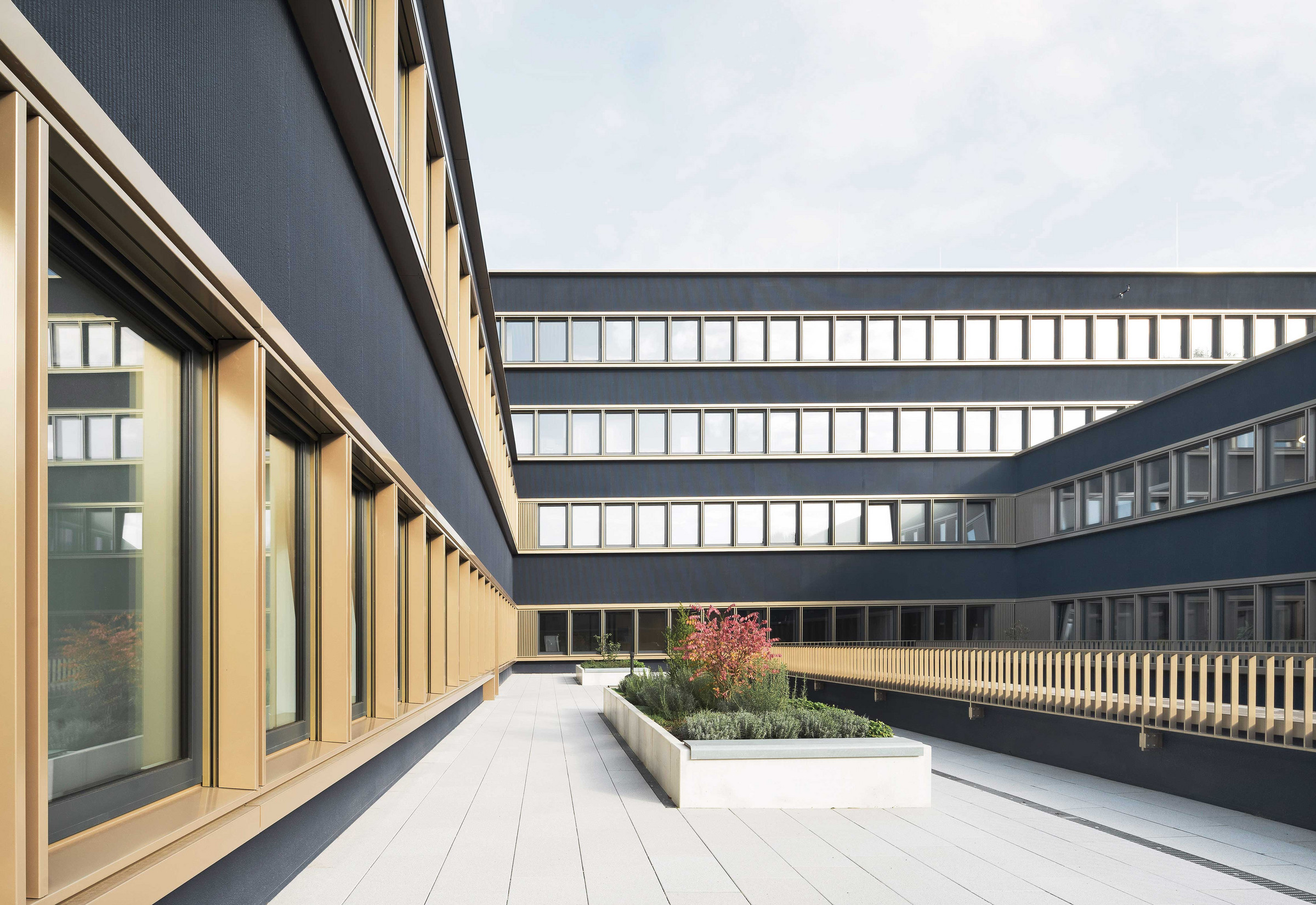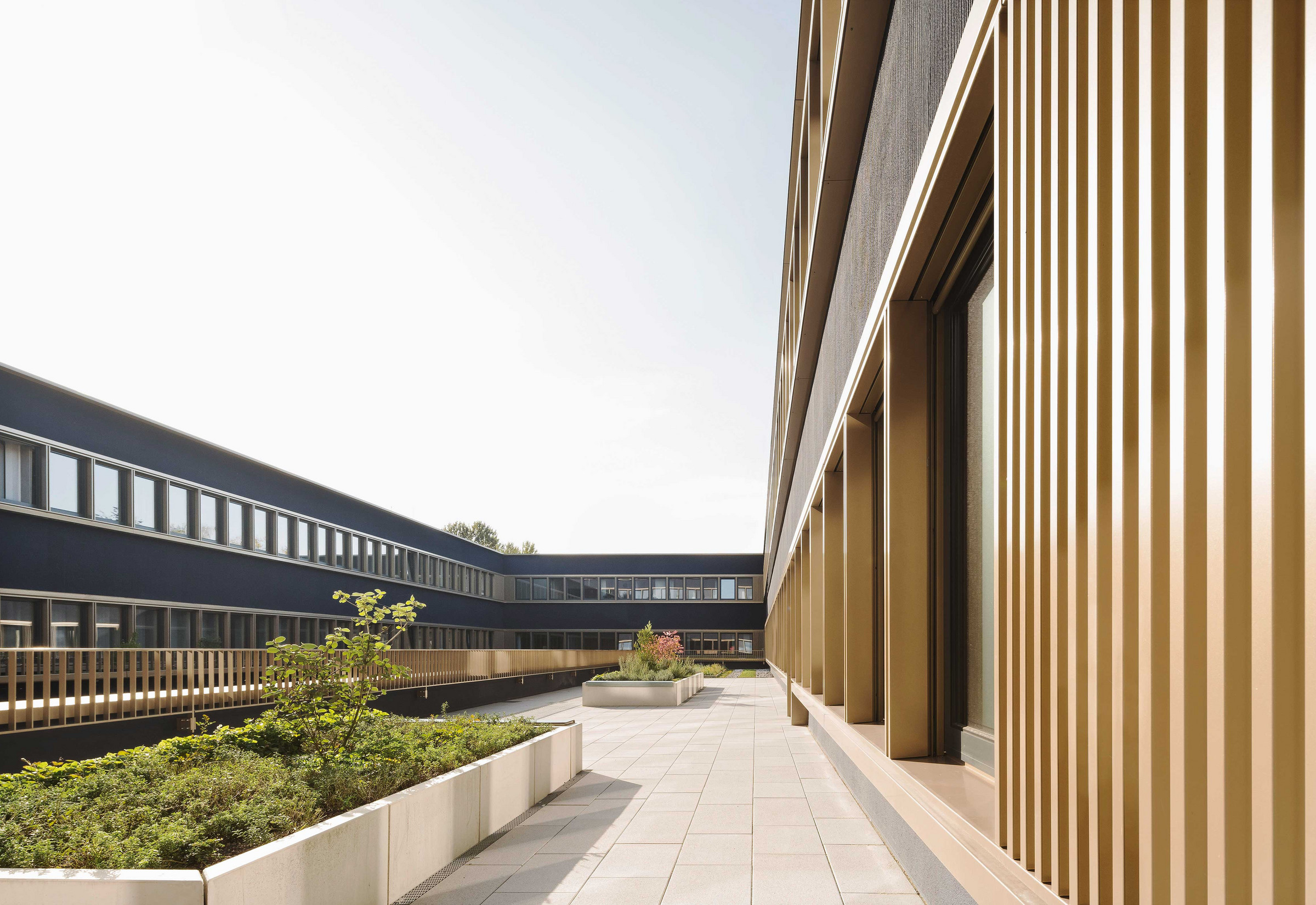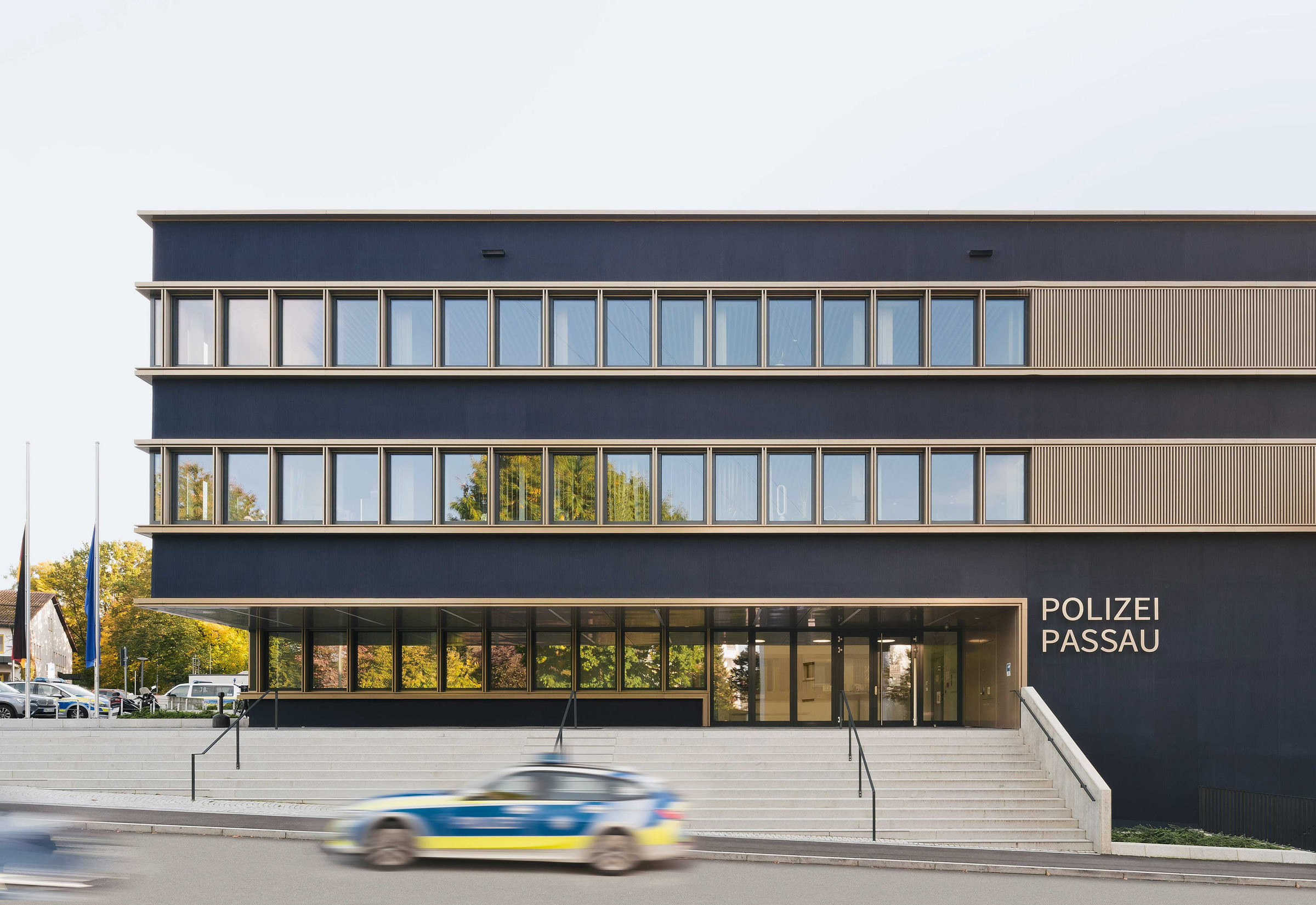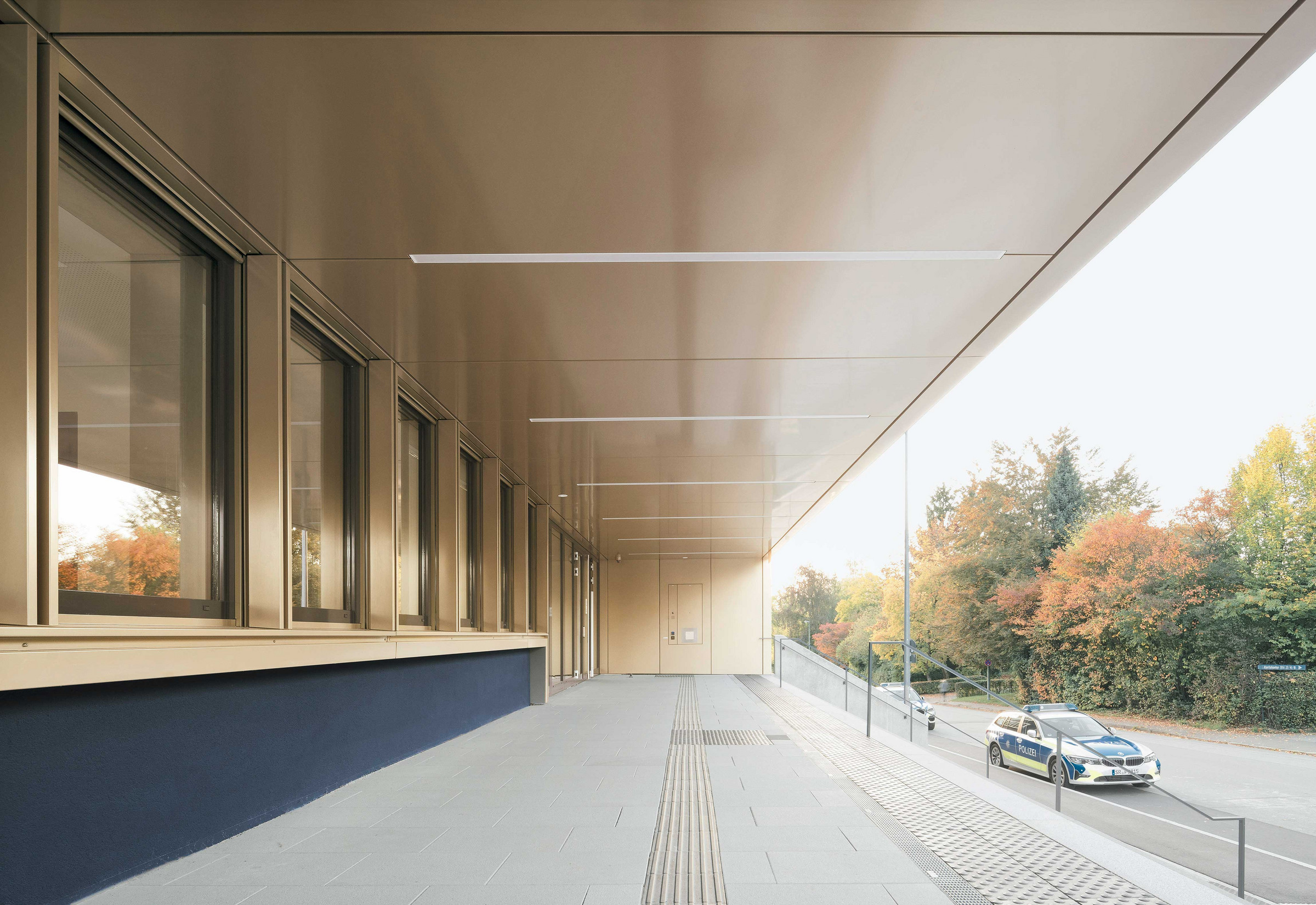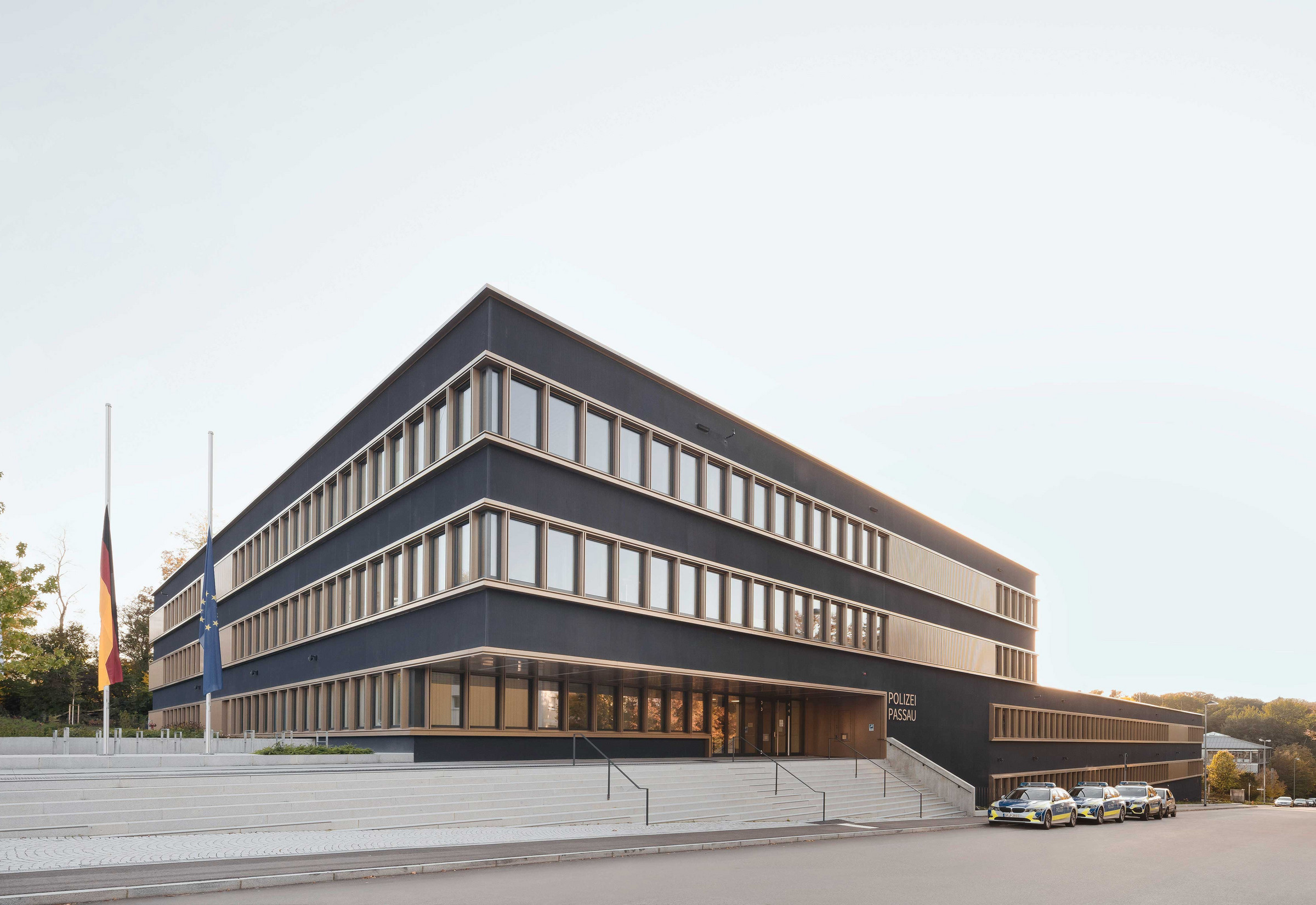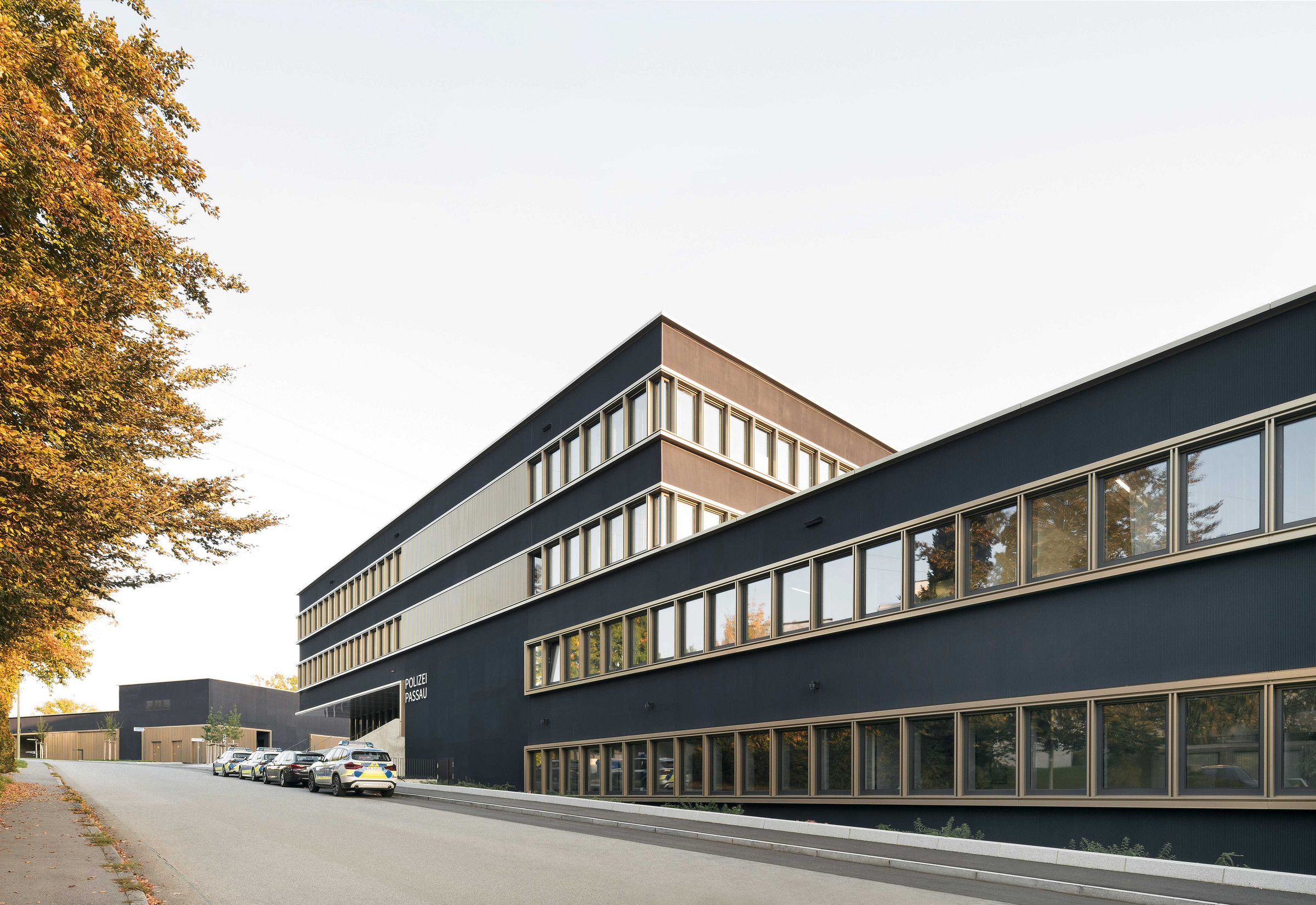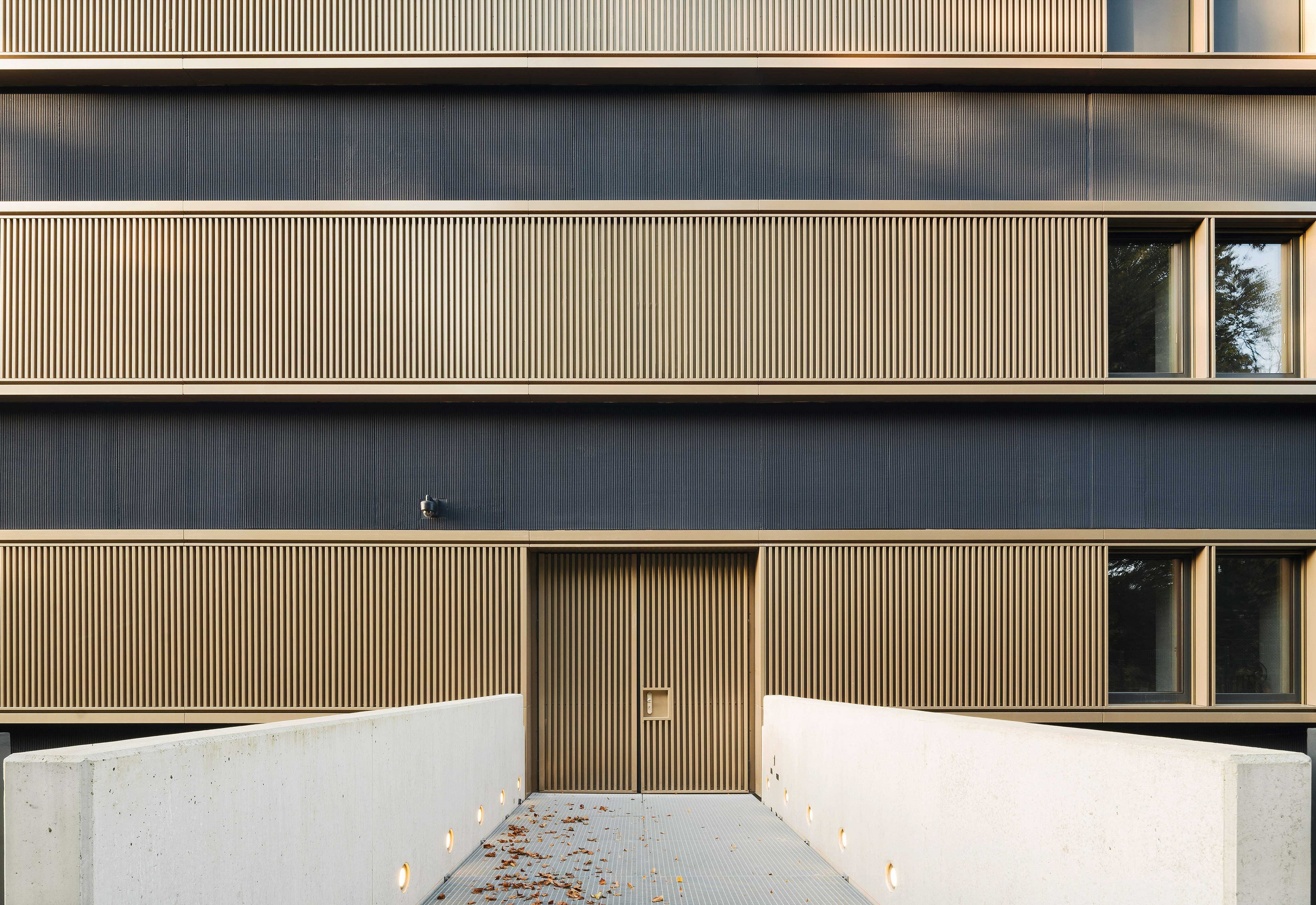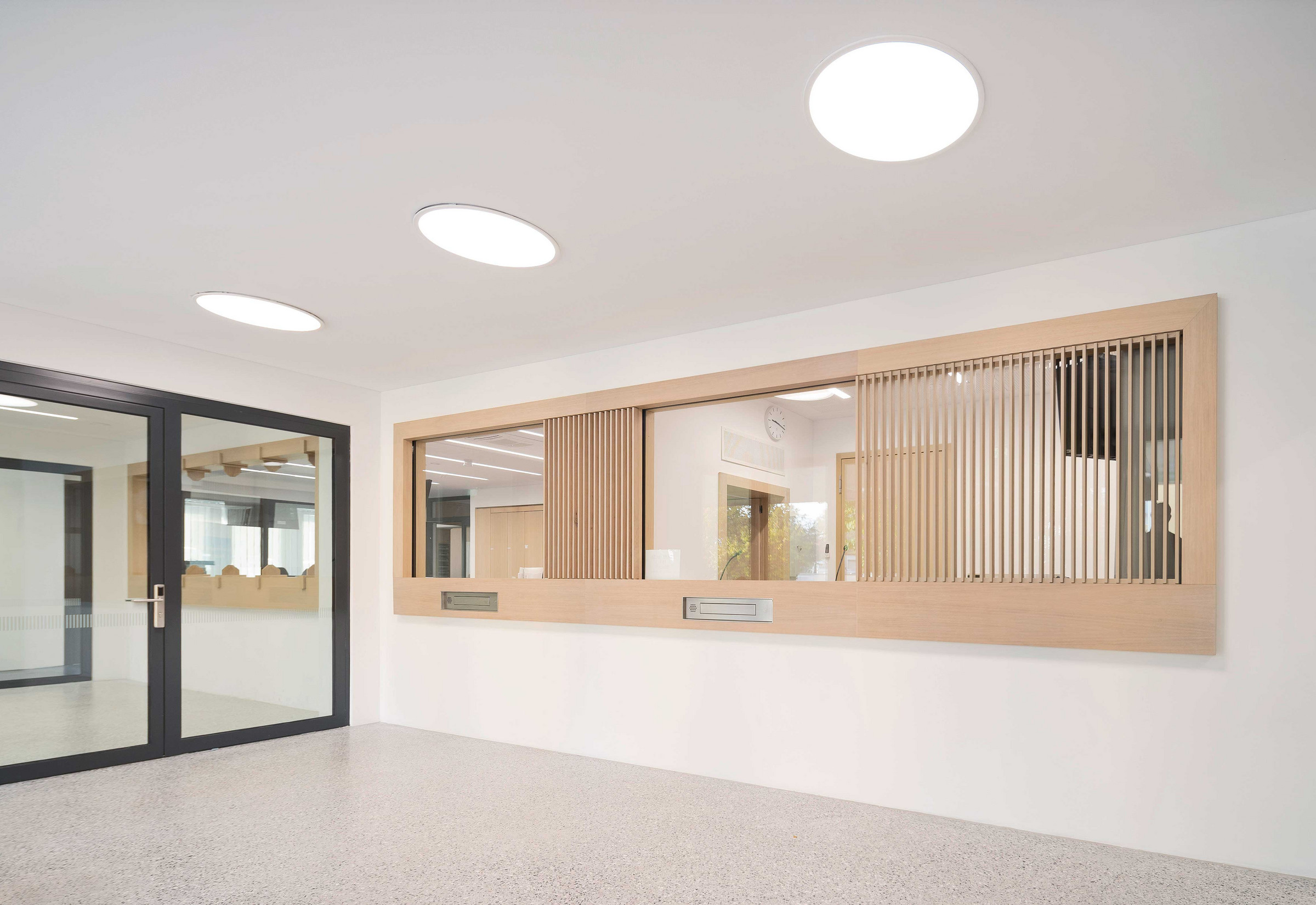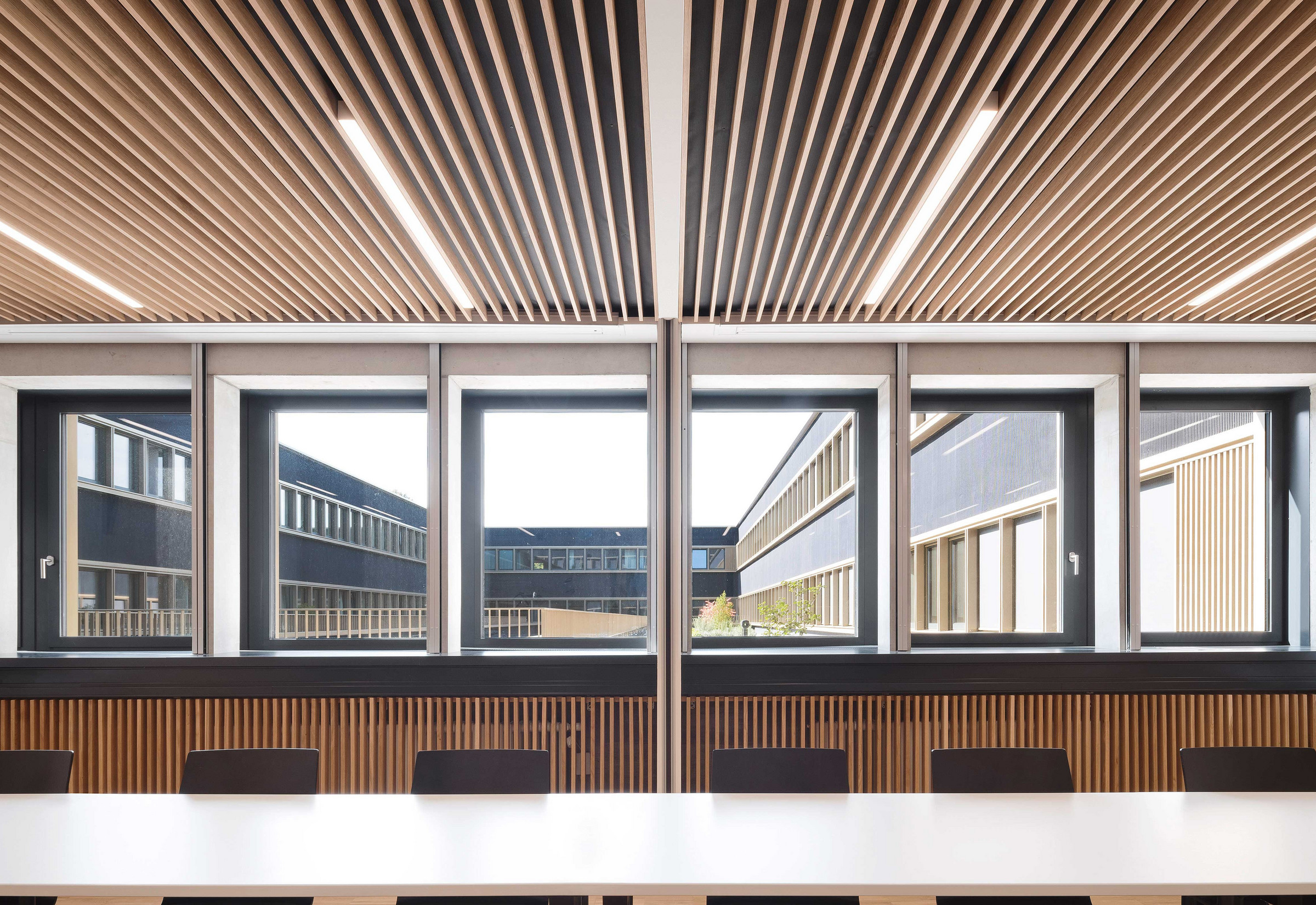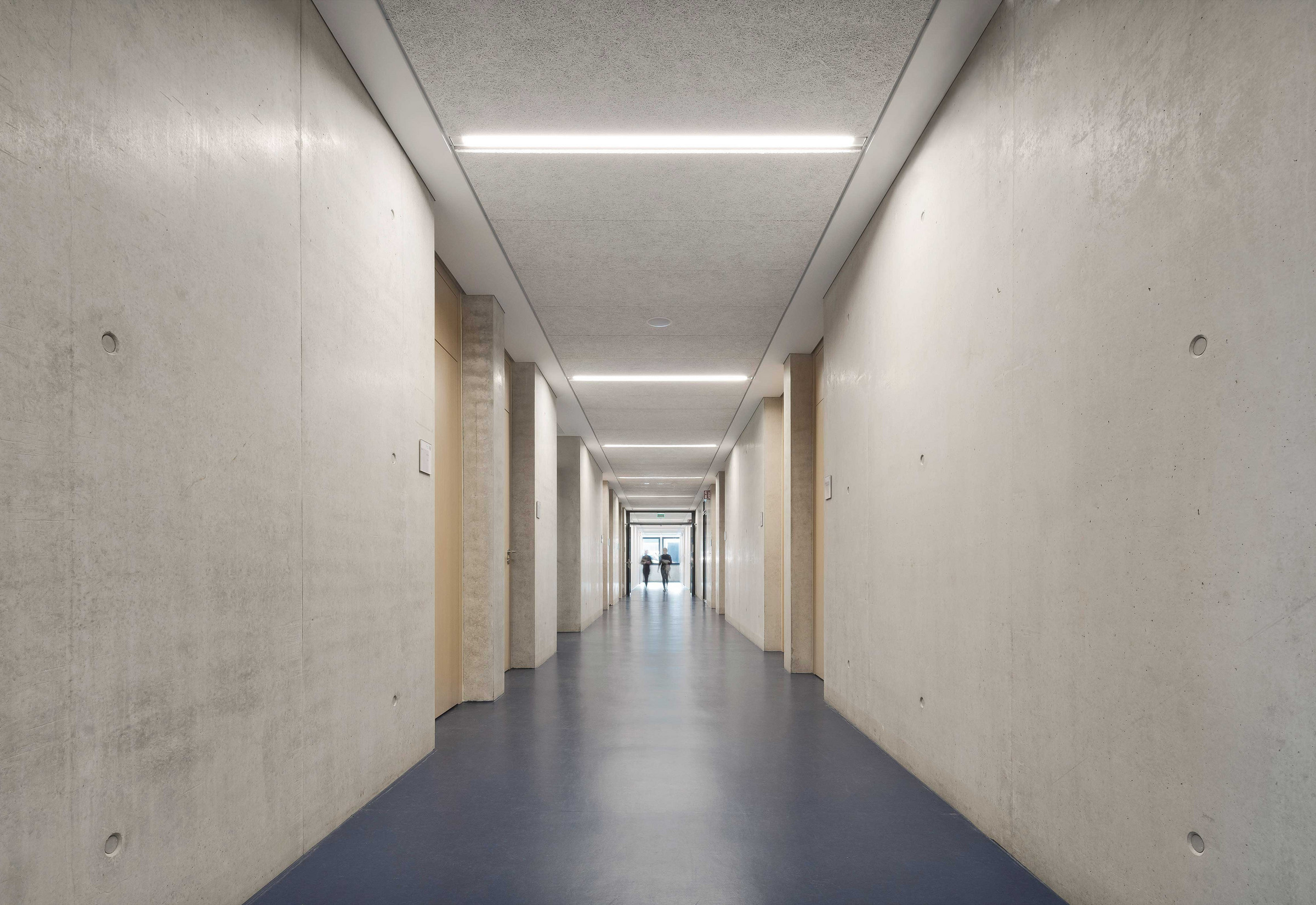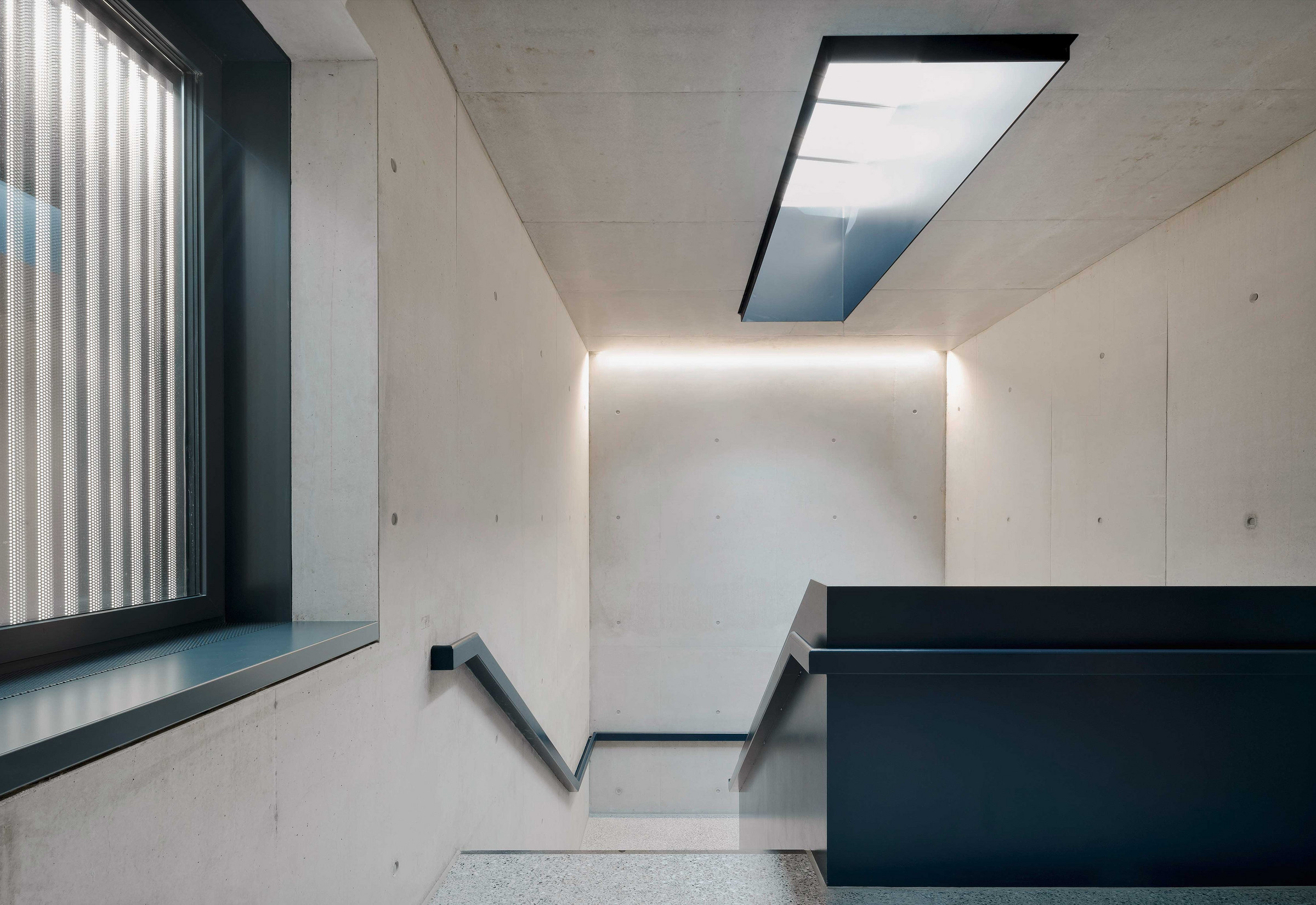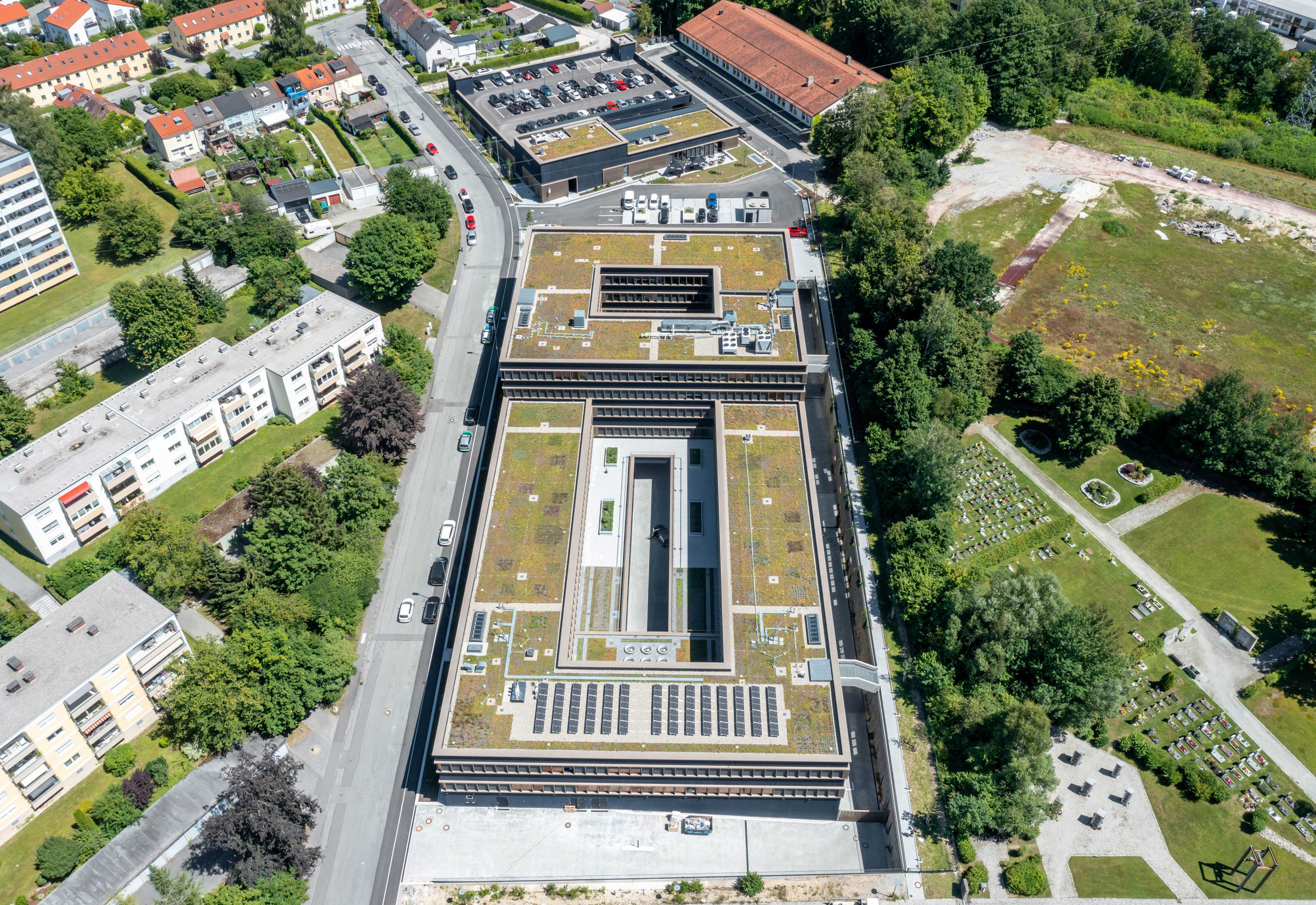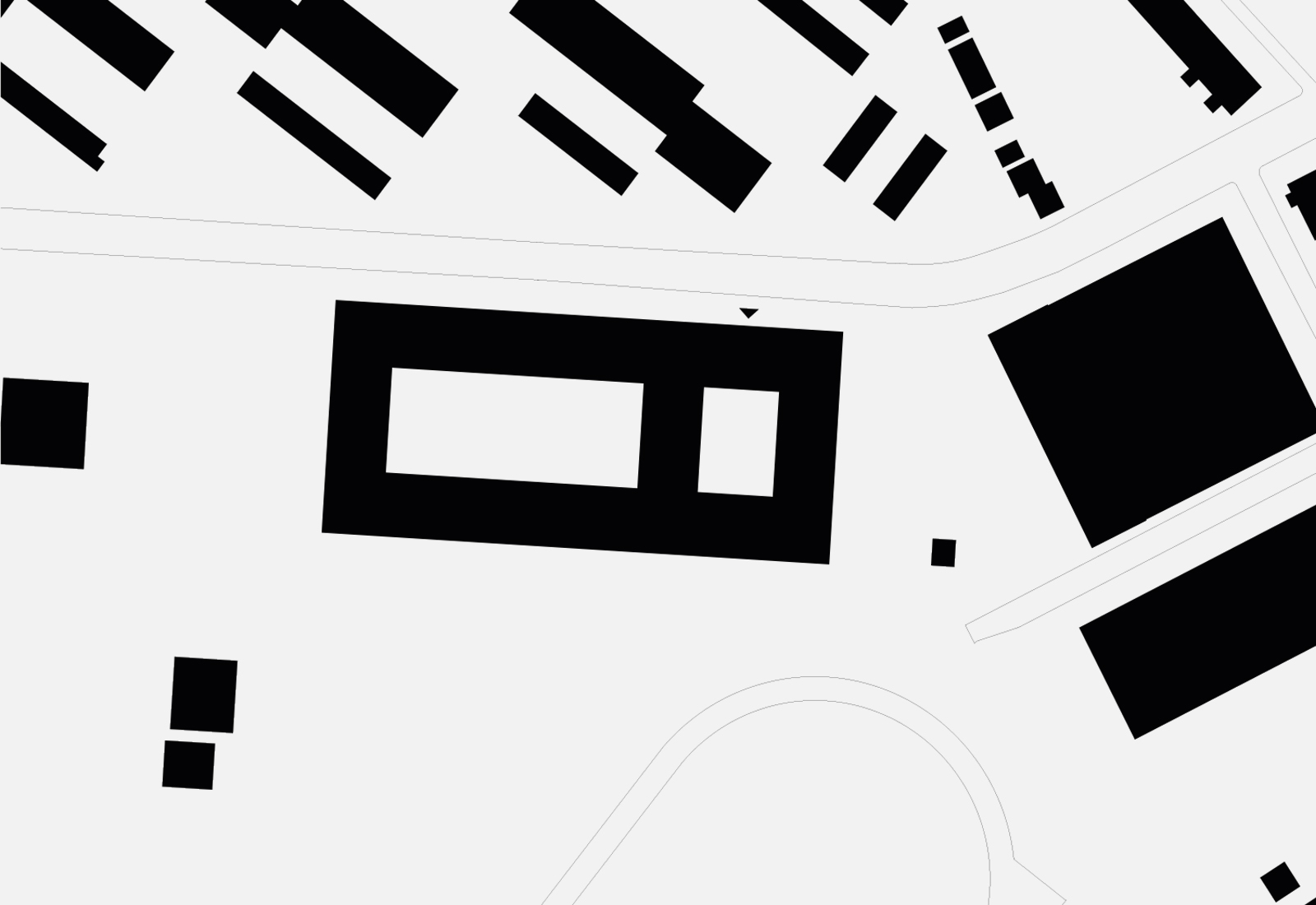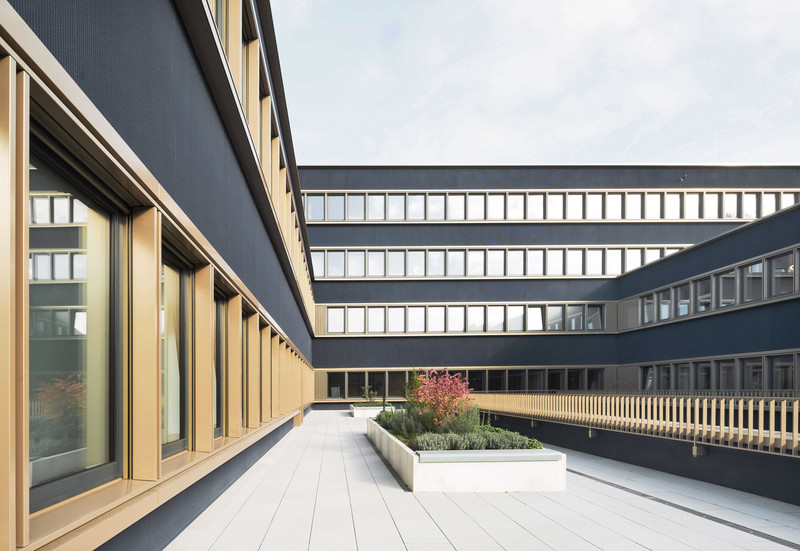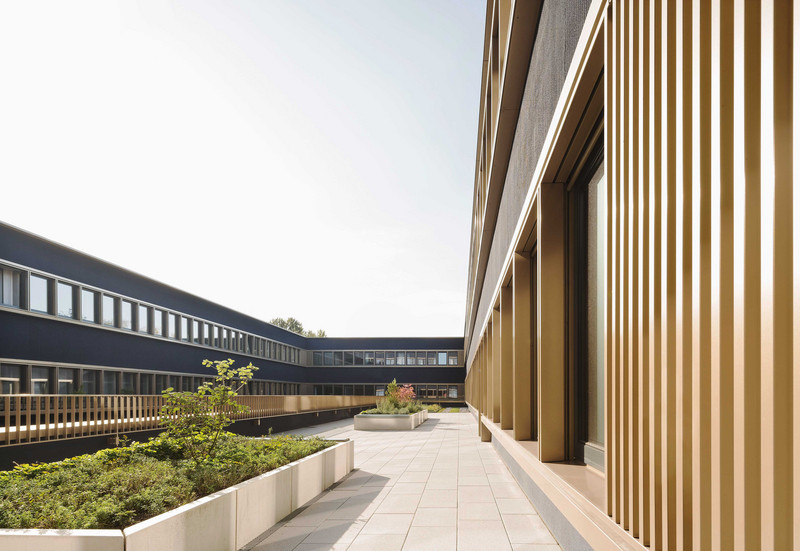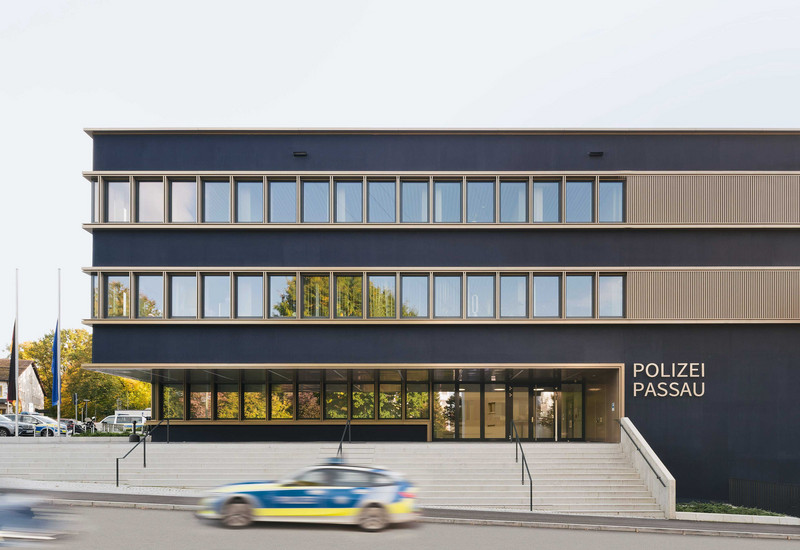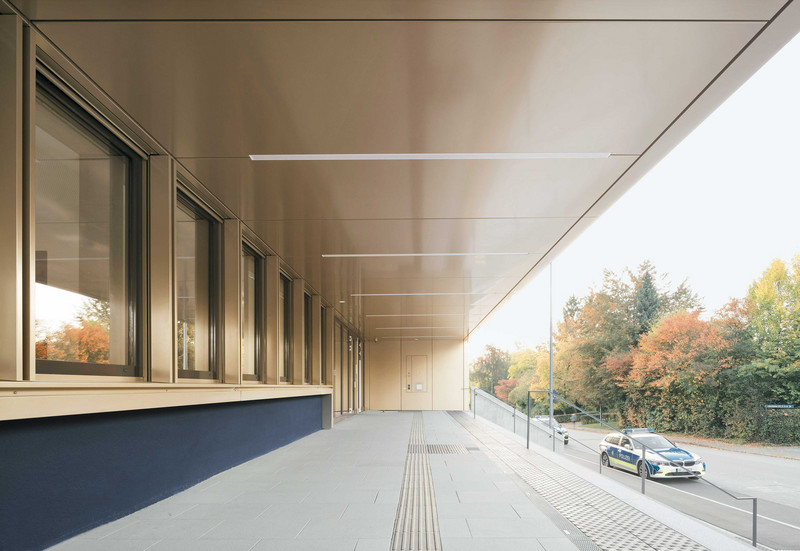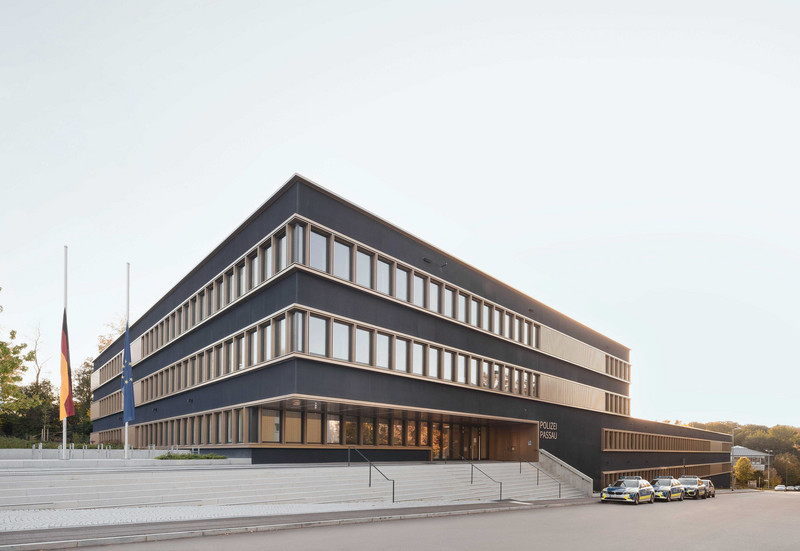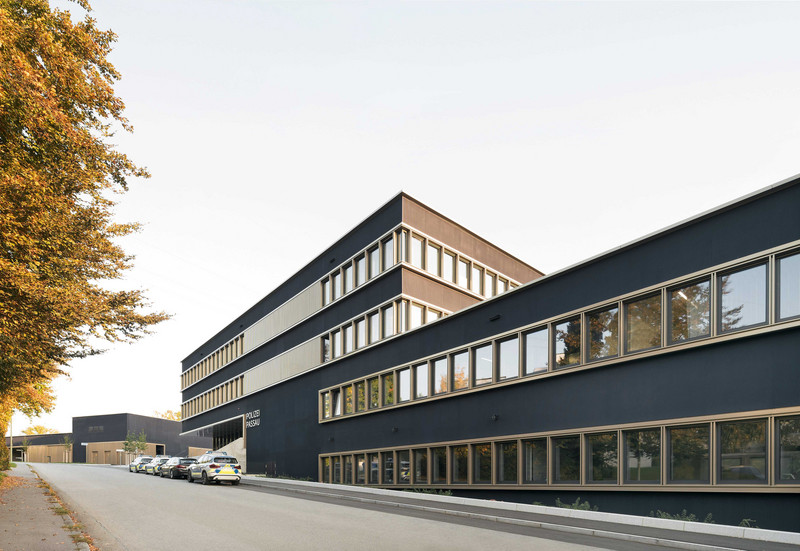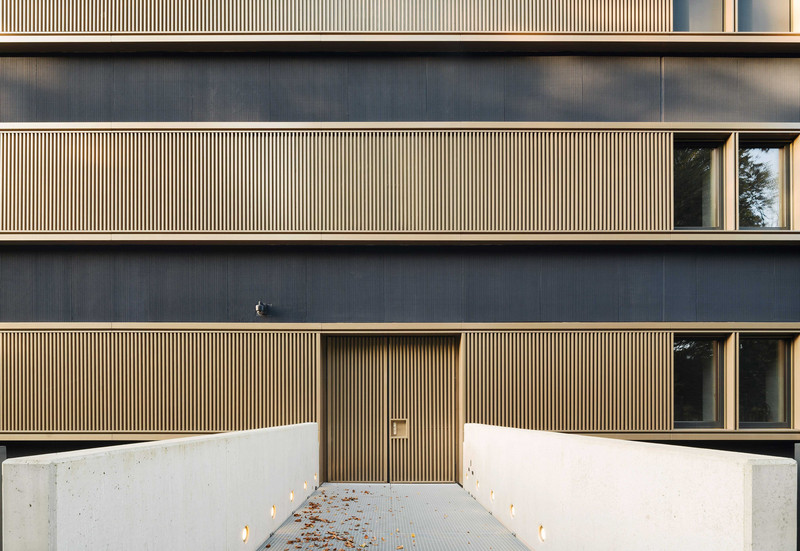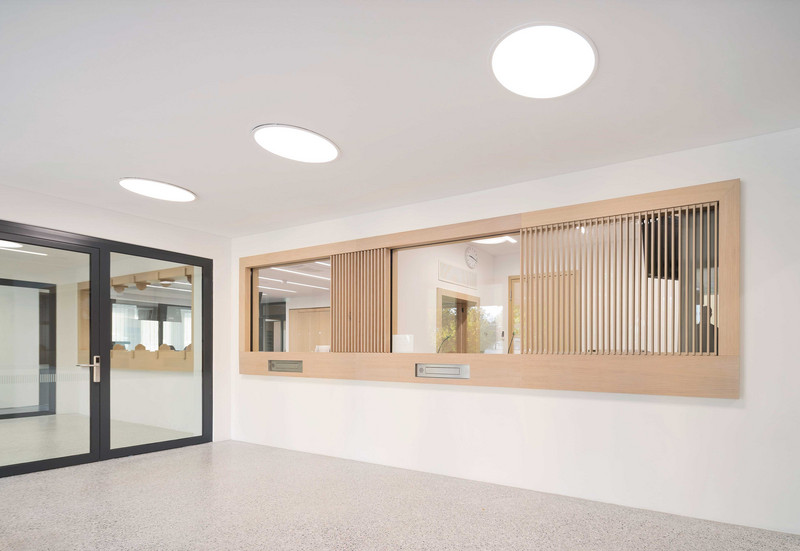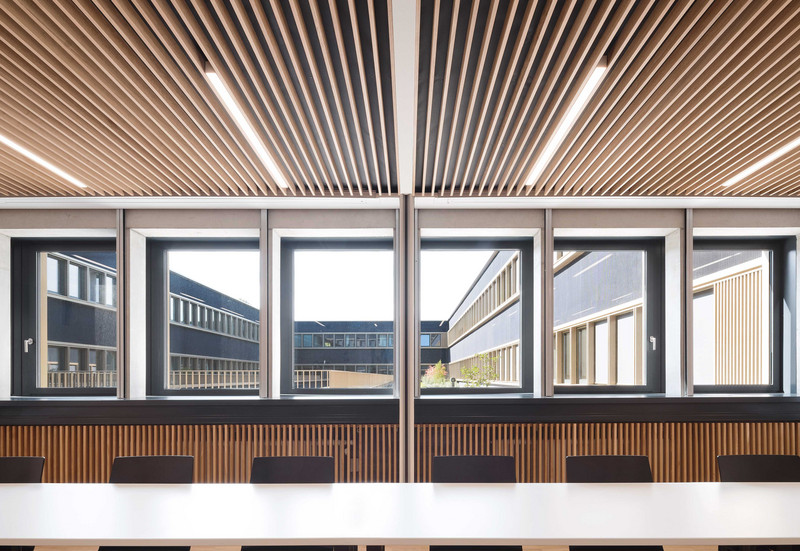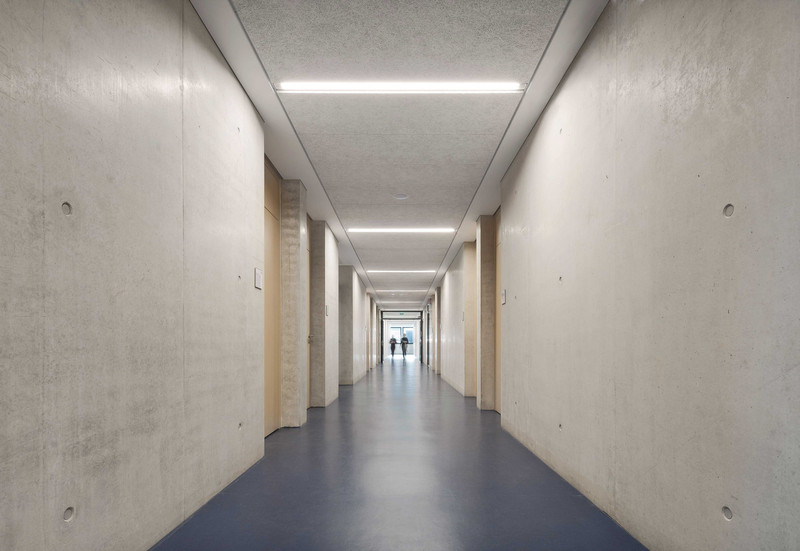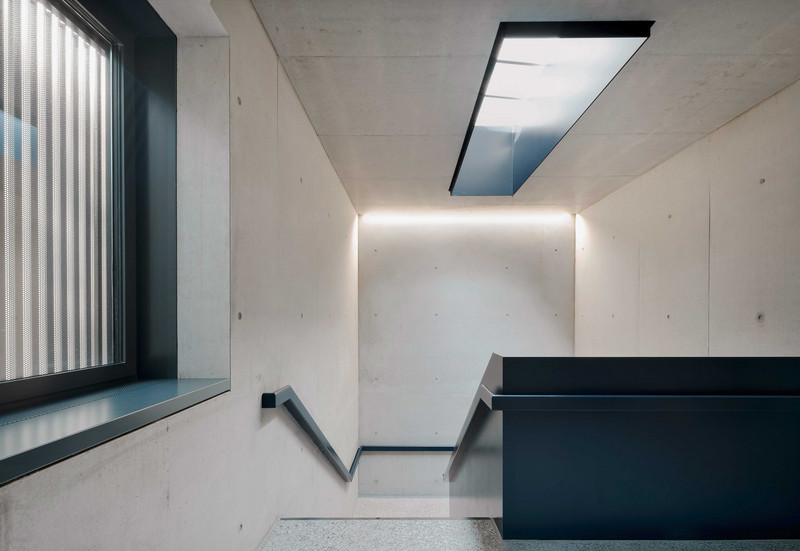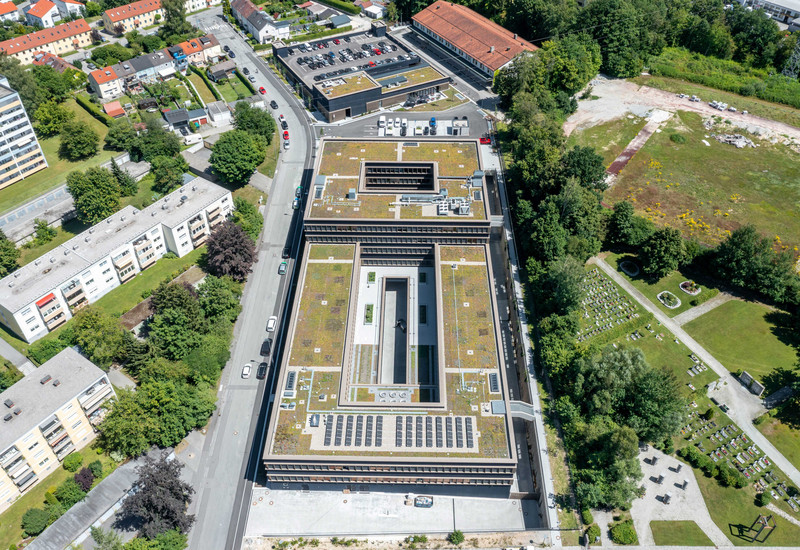 Bavarian State Police in Passau
The height graduation and horizontal structuring of the facade, create an exciting dialogue with the ground slope. A consistent high grade appearance is created by the chosen integrative building type. The new building, consistently designed as a courtyard, does not fall into a main building and a garage building, but combines the different uses into a coherent structure.

The advantage of the courtyard type is also evident in the urban development: as the new building is designed as a whole, the secured police yard areas, which are usually located in front of the building and impair the urban environment, can be eliminated. Therefore, the state police can turn to the public as a matter of course and does not seem like a hermetically sealed fortress in the city.
less
Construction costs
approx. 79 Mio. EUR
Service phases
1-9

Planning team
Annika Wisotzky (PL), Richard Pulz (PL), Mario Arca, Emely Bauhofer, Dennis Bui, Isabell Doll, Marc Ehrsam, Philipp Furtwängler, Milan Groß, Markus Guhl, Oliver Hasselbach, Christina Müller, Andreea Puscasu, Chantal Quaschinsky, Johannes Reinhard, Hao Song, Manuel Tavares

Construction management
Aidenberger Architekten GmbH, Passau

Structural engineering
Bollinger + Grohmann, München

Building physics
BBI Ingenieure GmbH, Landshut

Landscape design
Peter Kitzmüller Landschaftsarchitekt, Passau

Photos
© Brigida González für wulf architekten
less