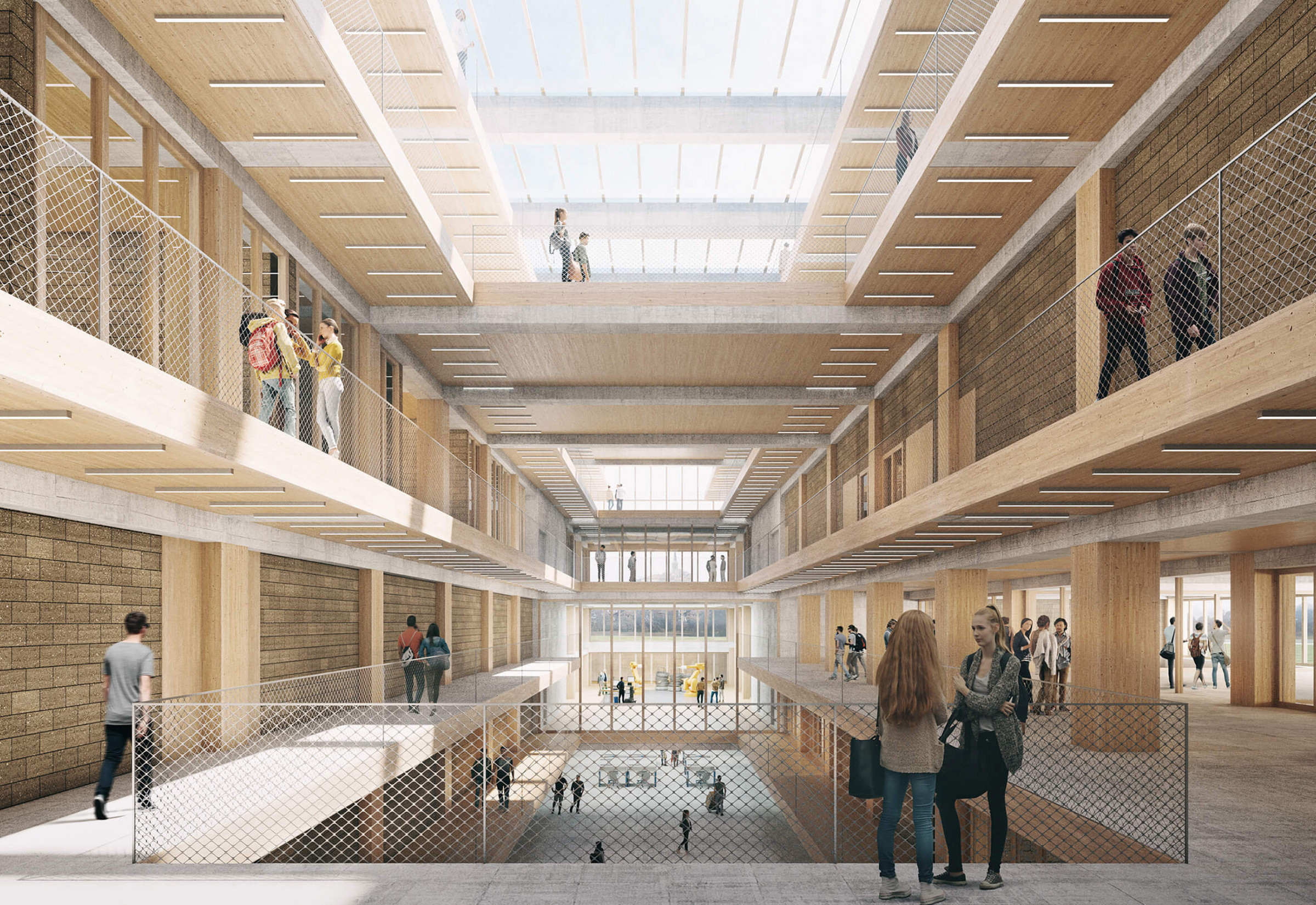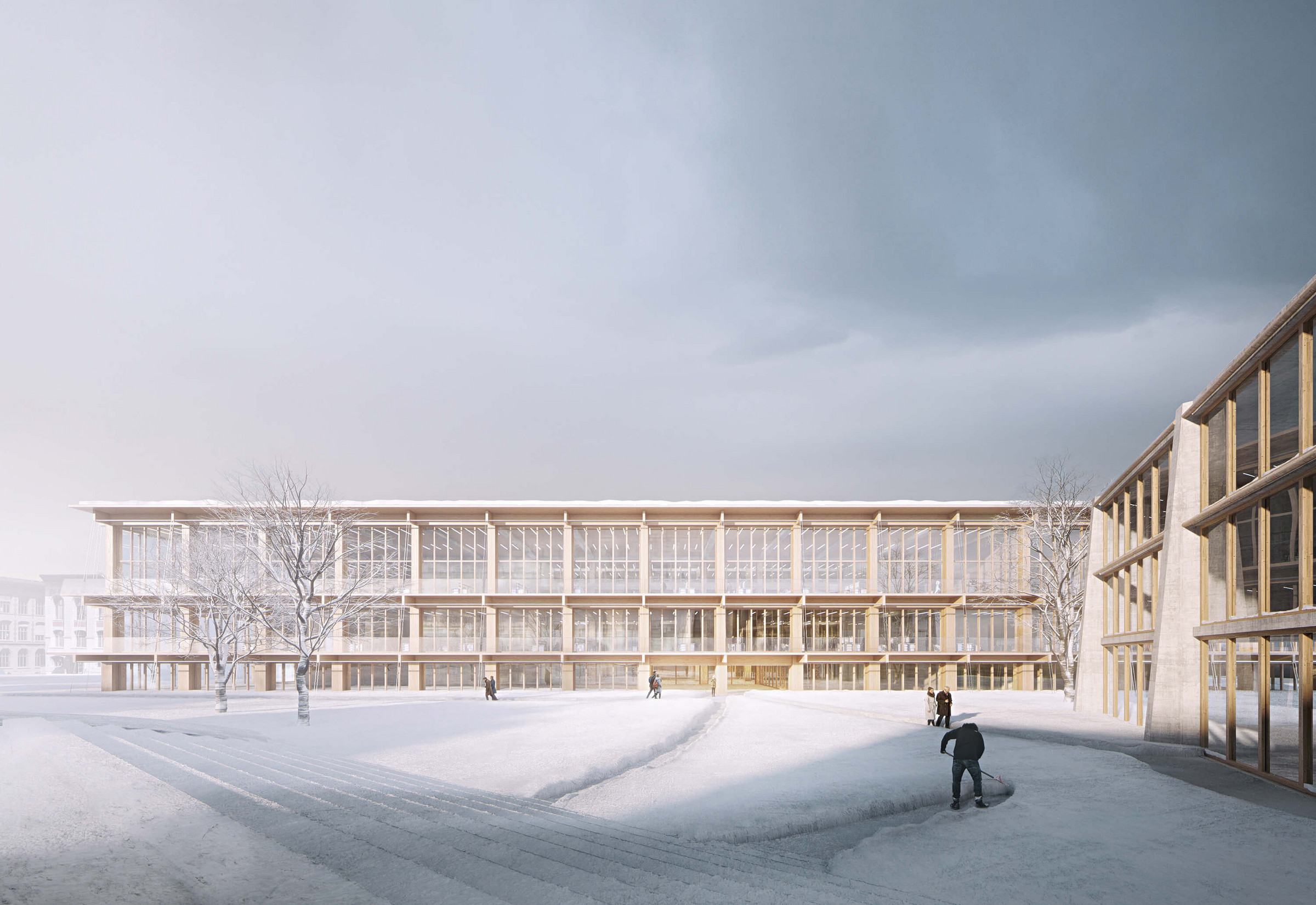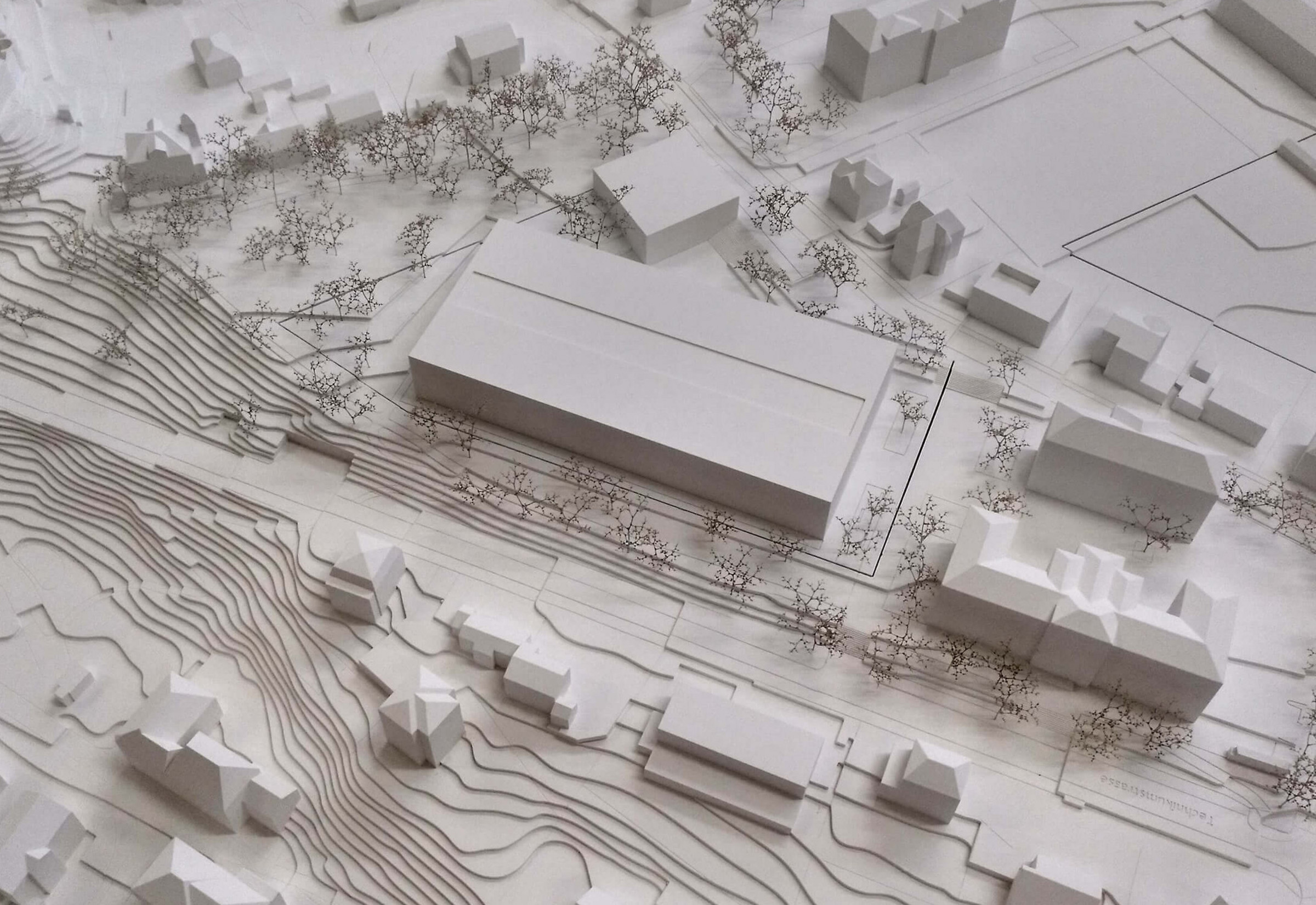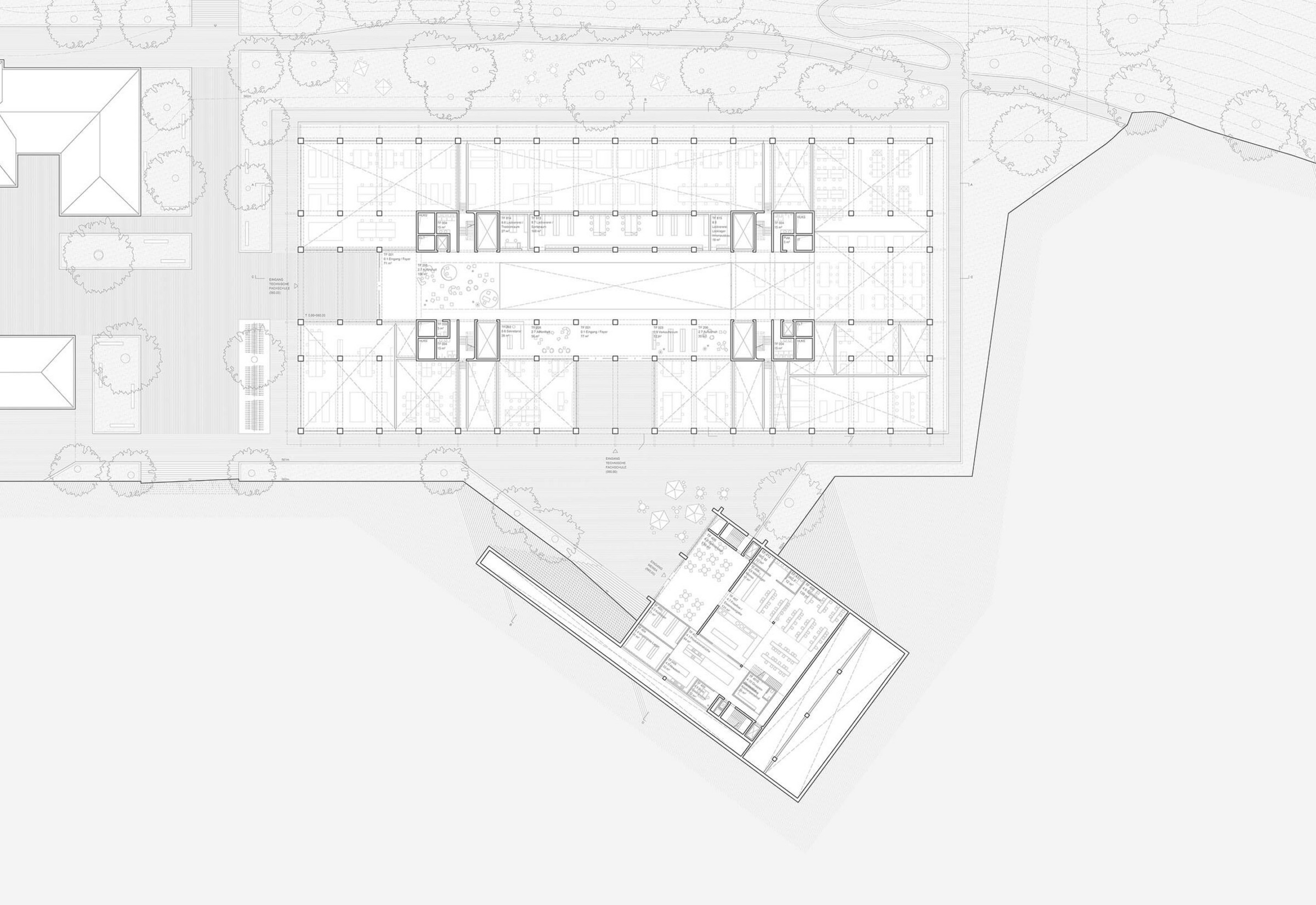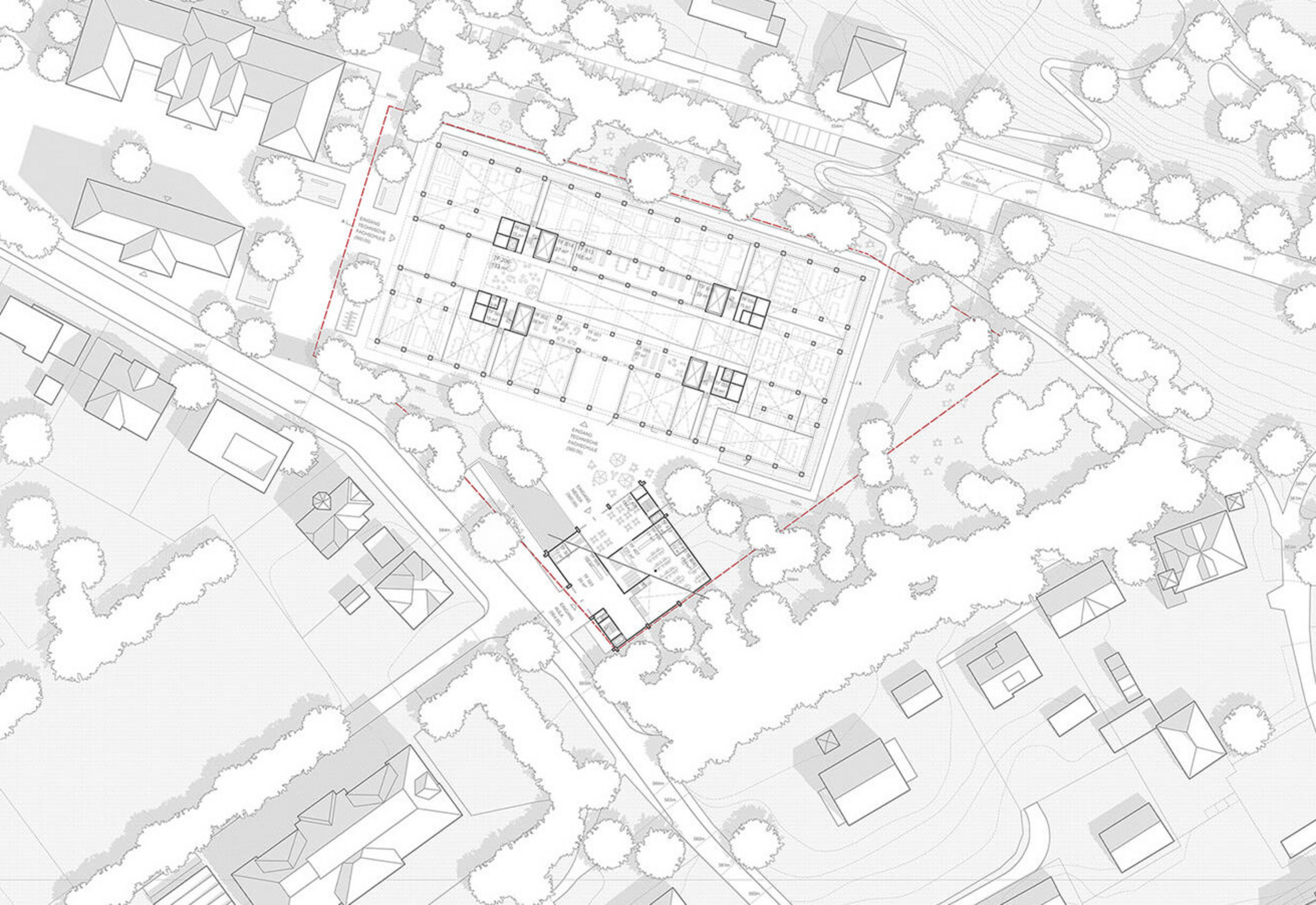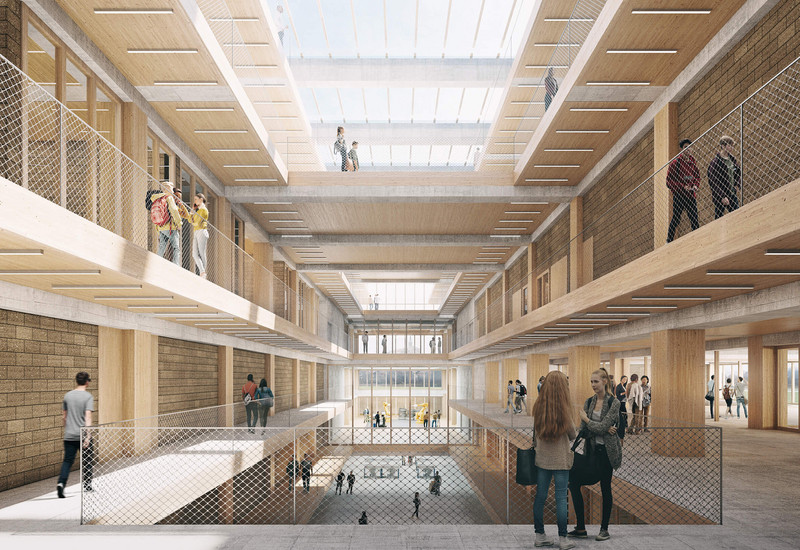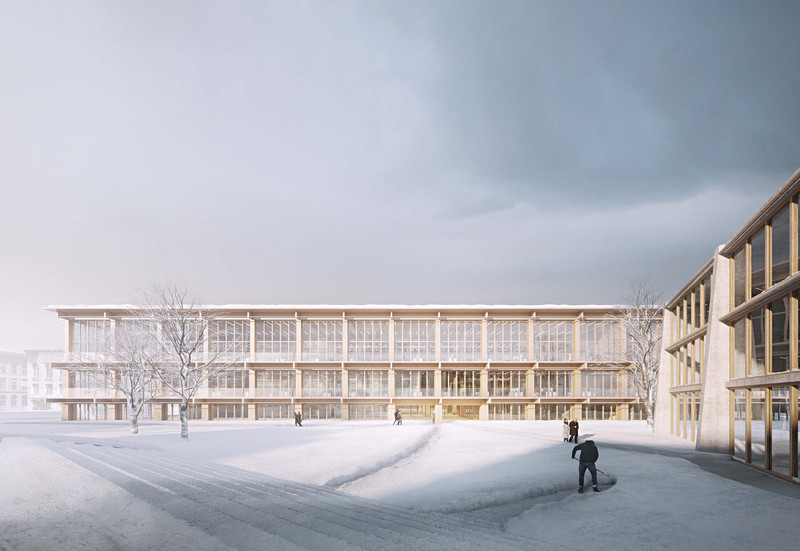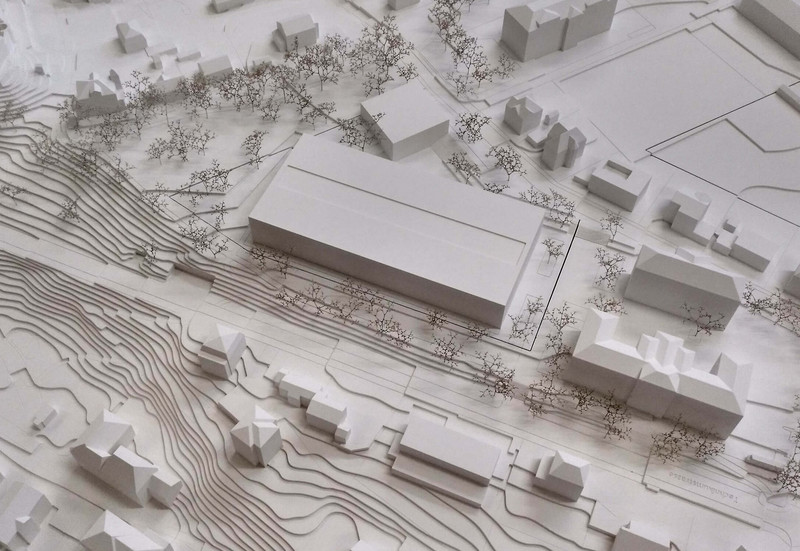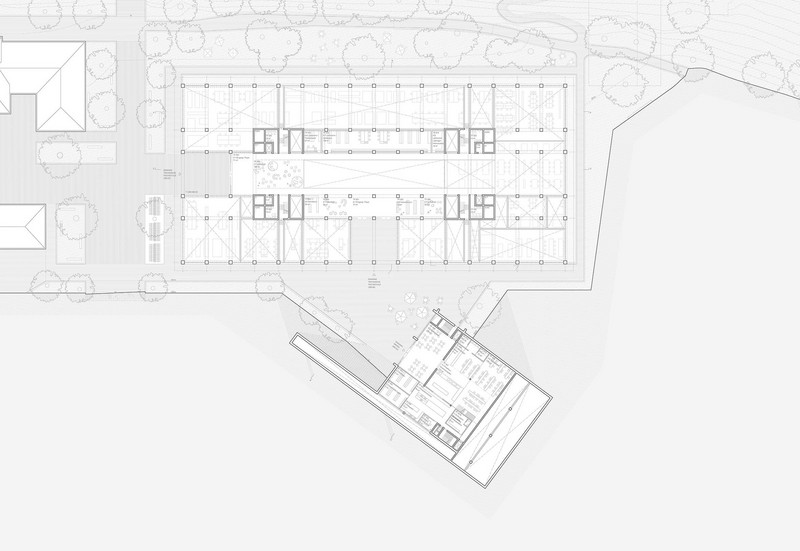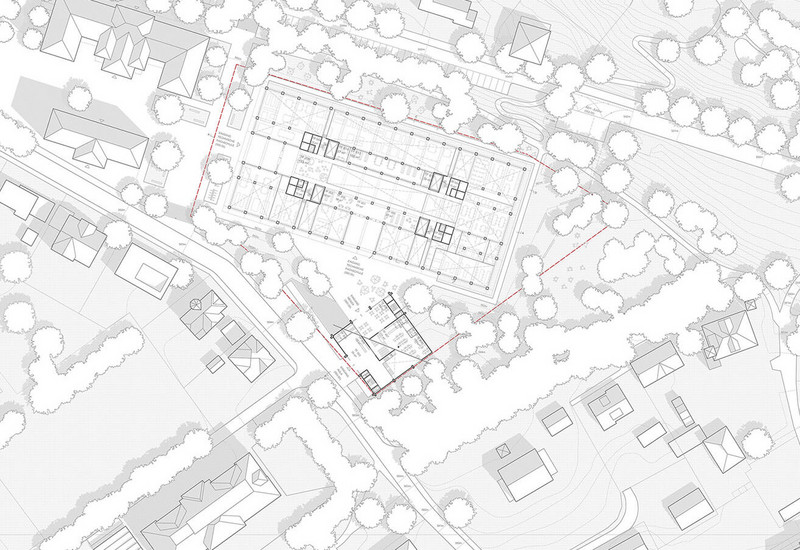 New Facilities for TF Bern on the Burgdorf Educational Campus
The elongated new building is articulated into three extra-high stories with intermediate floors. The lowest of these extra-high stories is recessed into the ground and has voids that extend up above the surrounding terrain to ensure that even rooms in the basement are provided with daylight. Two series of rooms along the longitudinal facades contain large workrooms and workshops, while the middle zone primarily contains the atrium, the heart of the technical college. The facade, articulated by wide pilaster strips, is an outward representation of the logic of the internal load-bearing structure and, with its glazing, appears inviting and robust at the same time.

The cafeteria and auditorium are housed in a second, pavilion-like building. Generous campus grounds spatially unite the new and historical buildings.
less