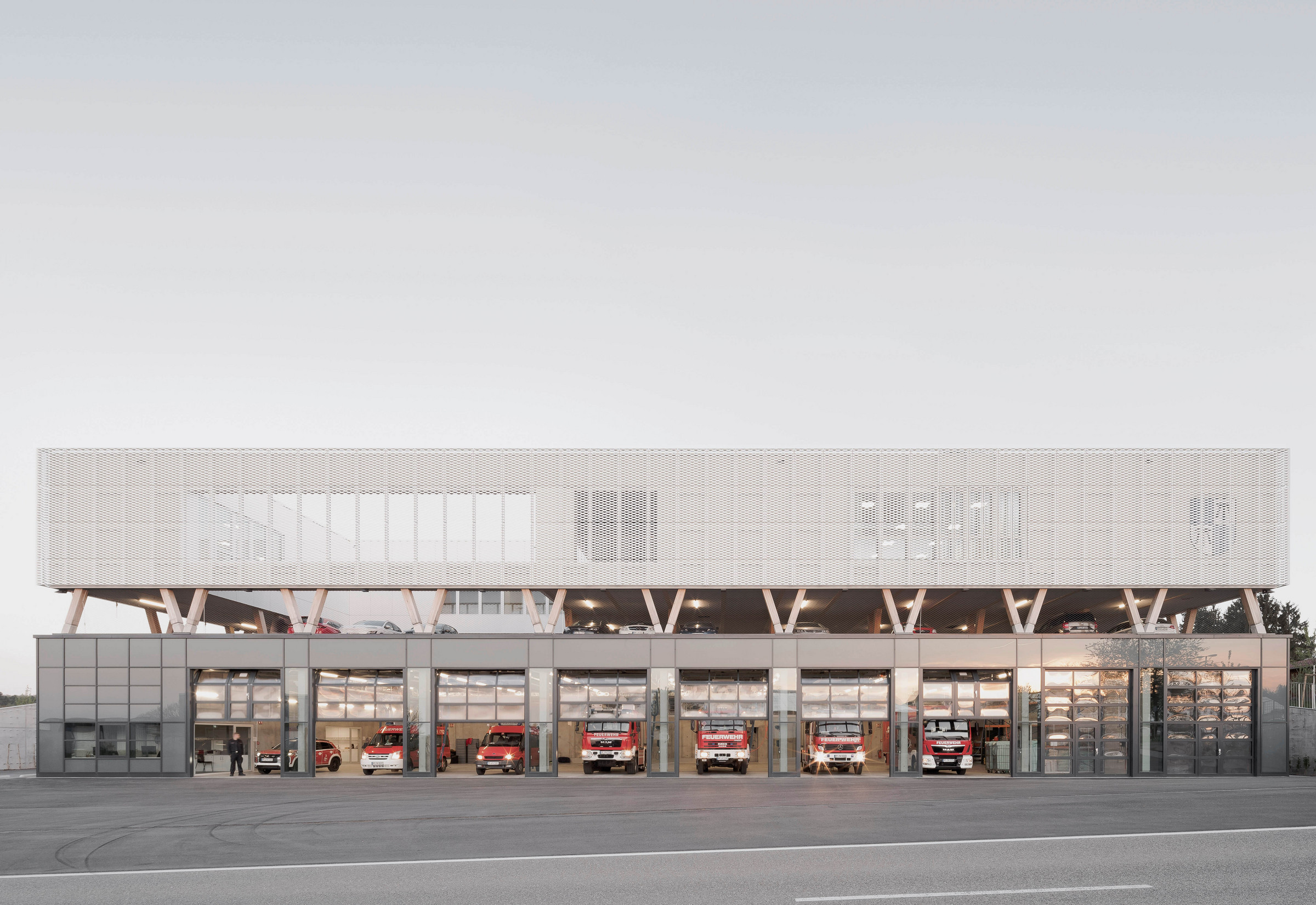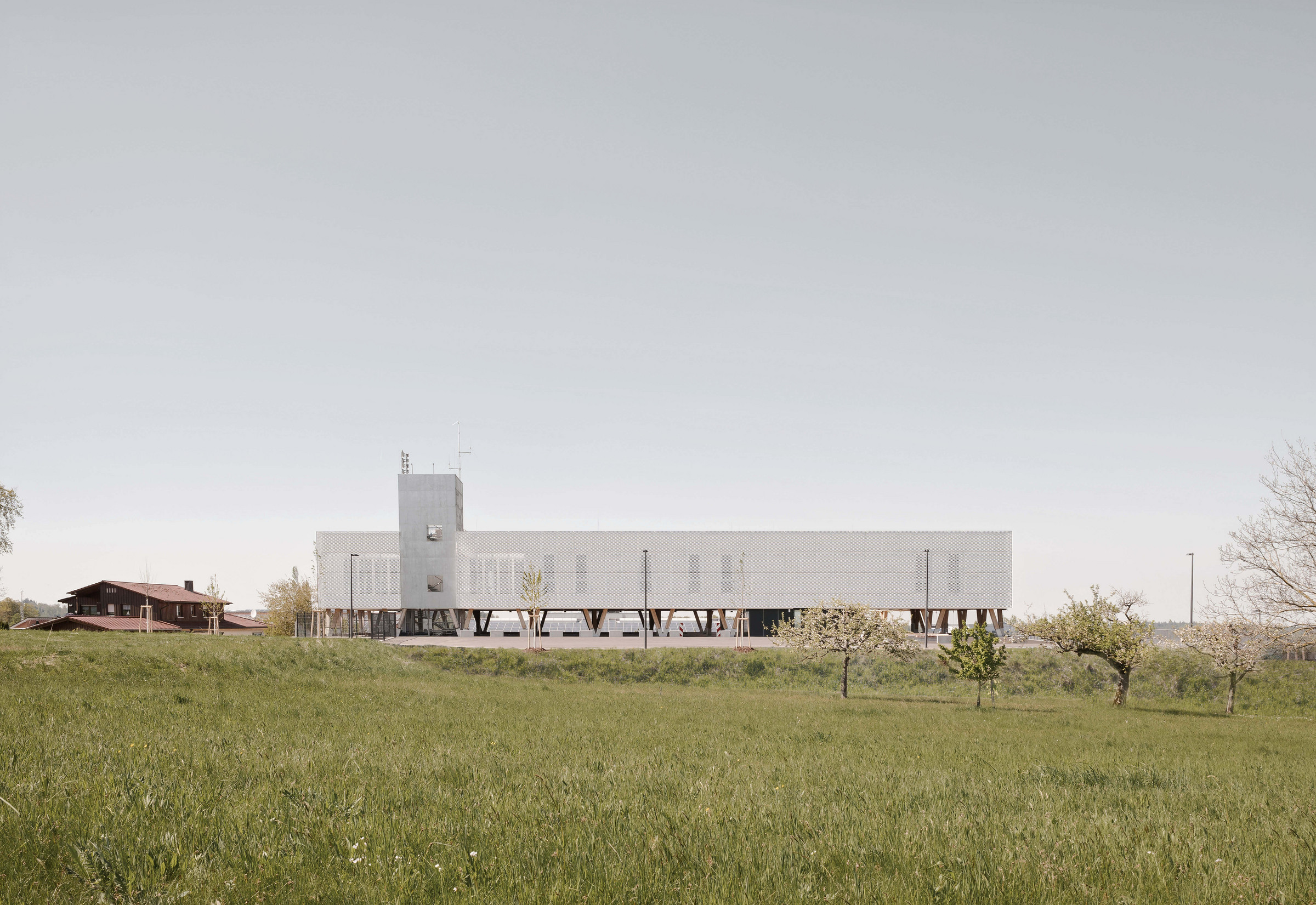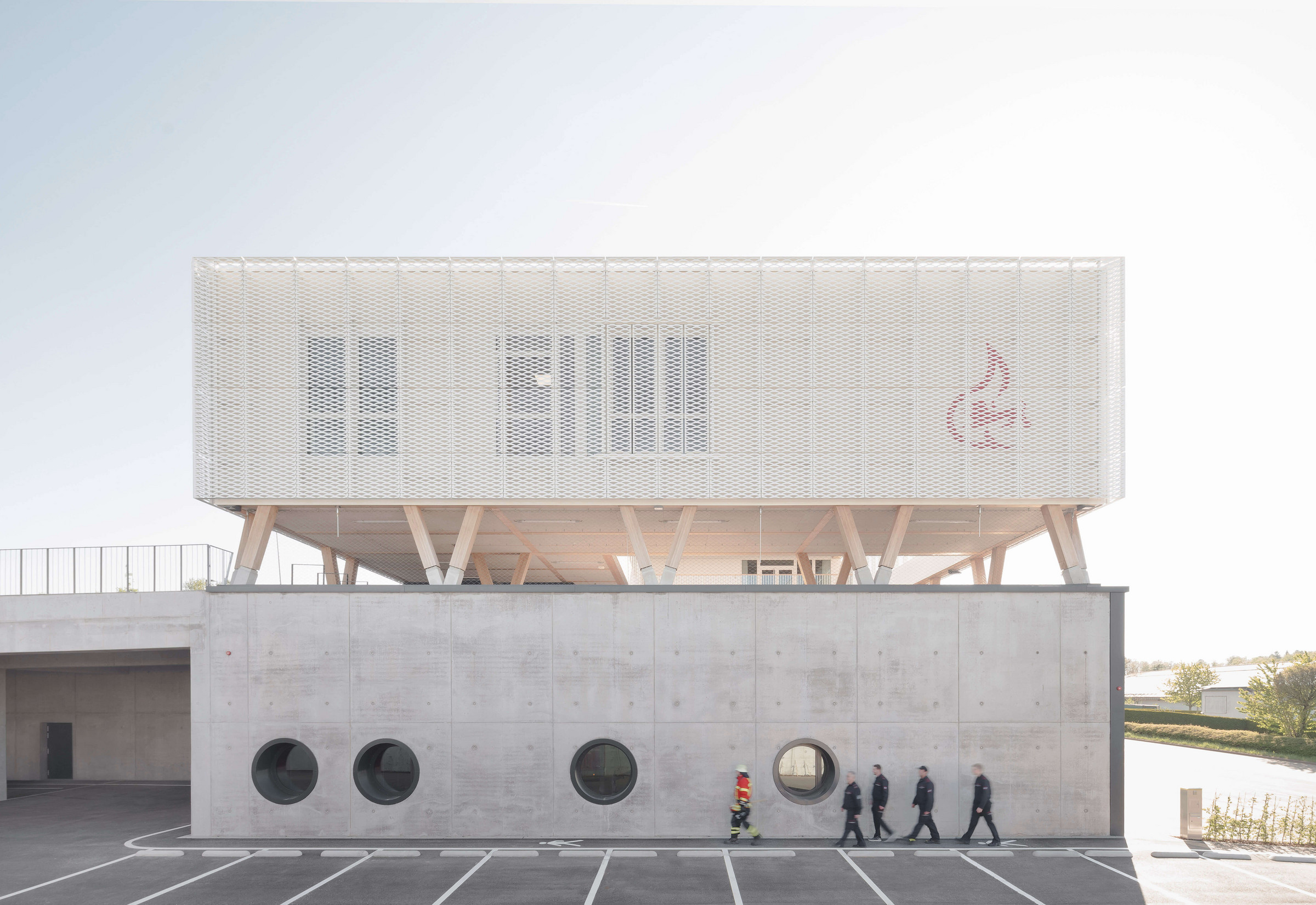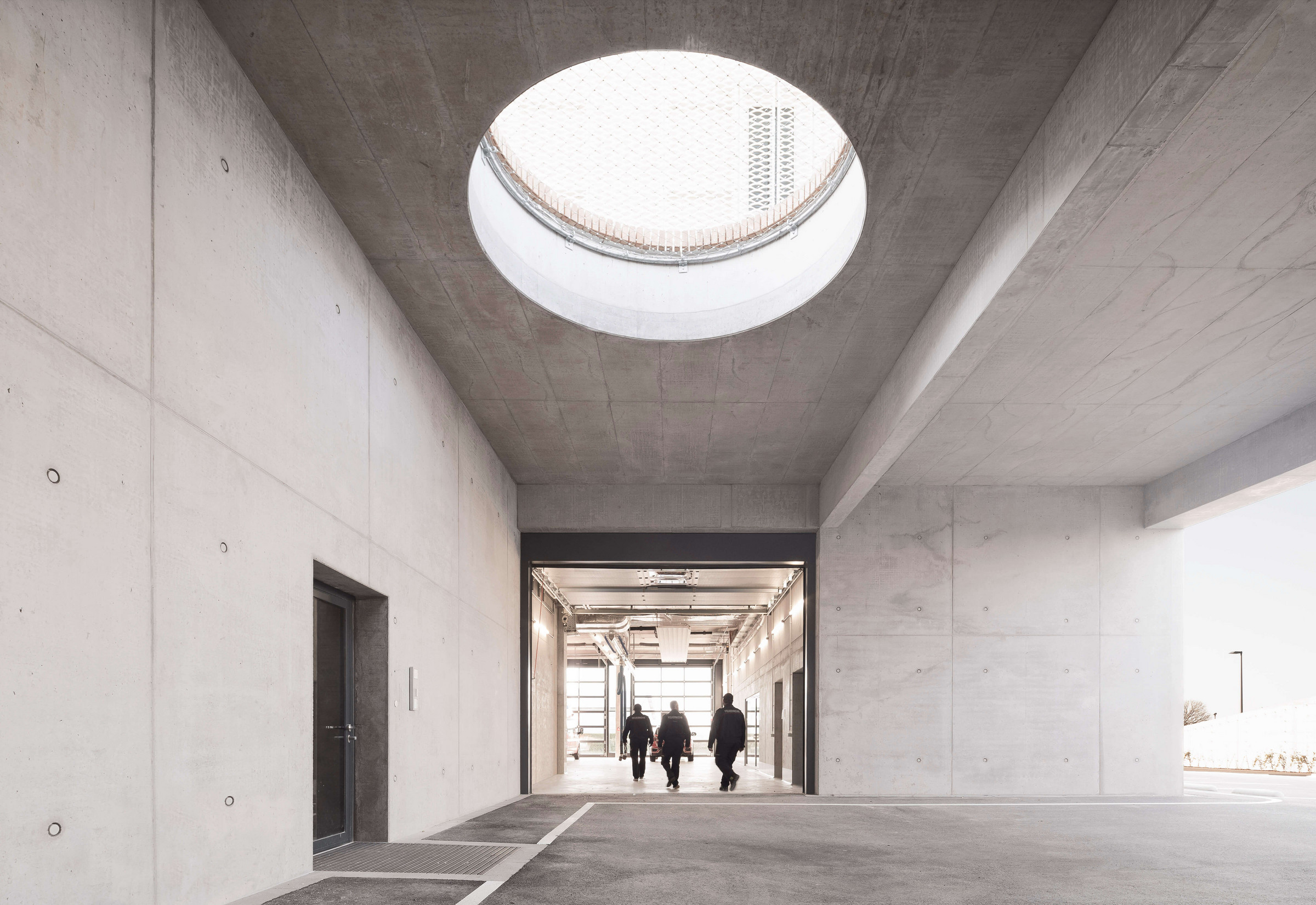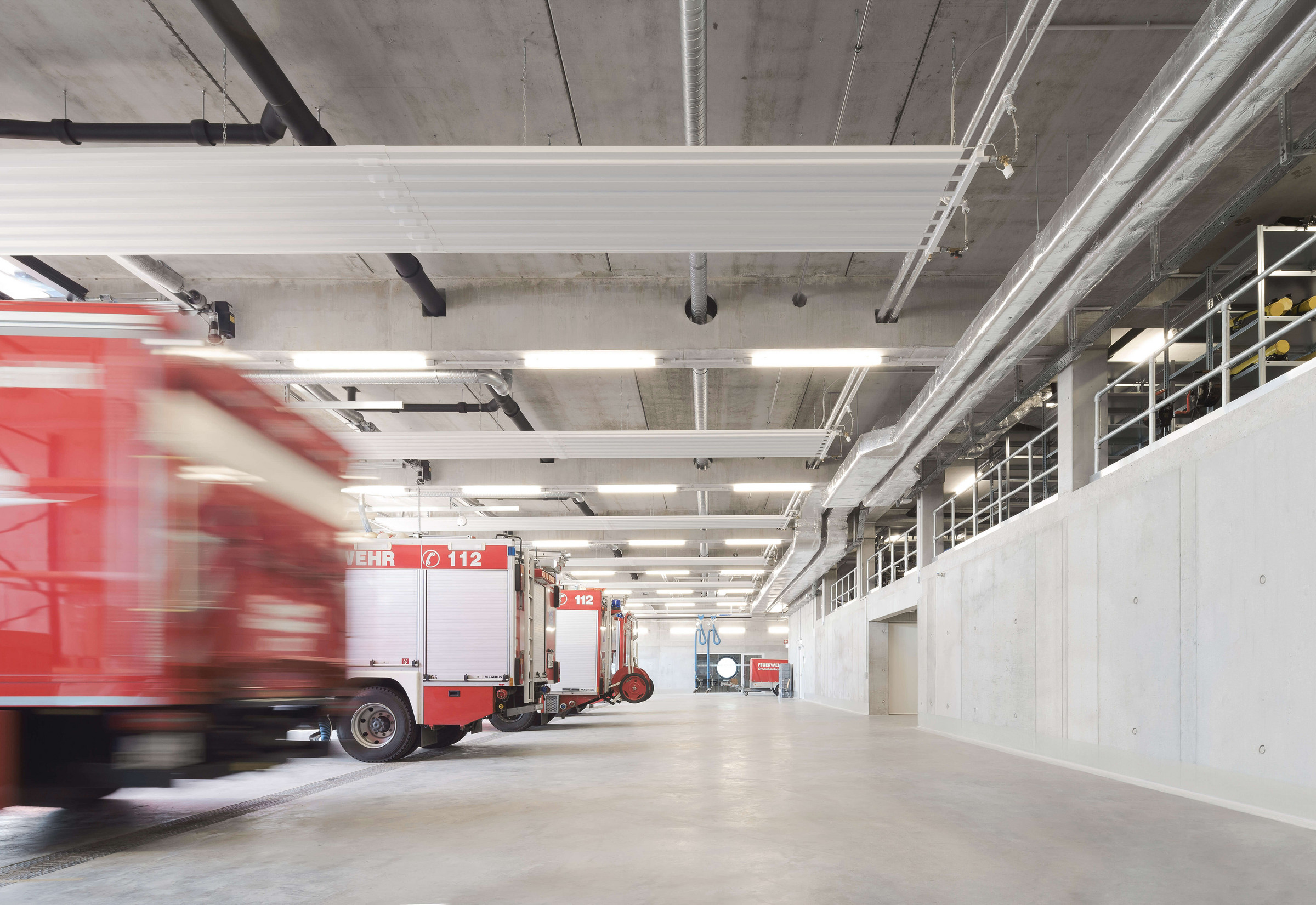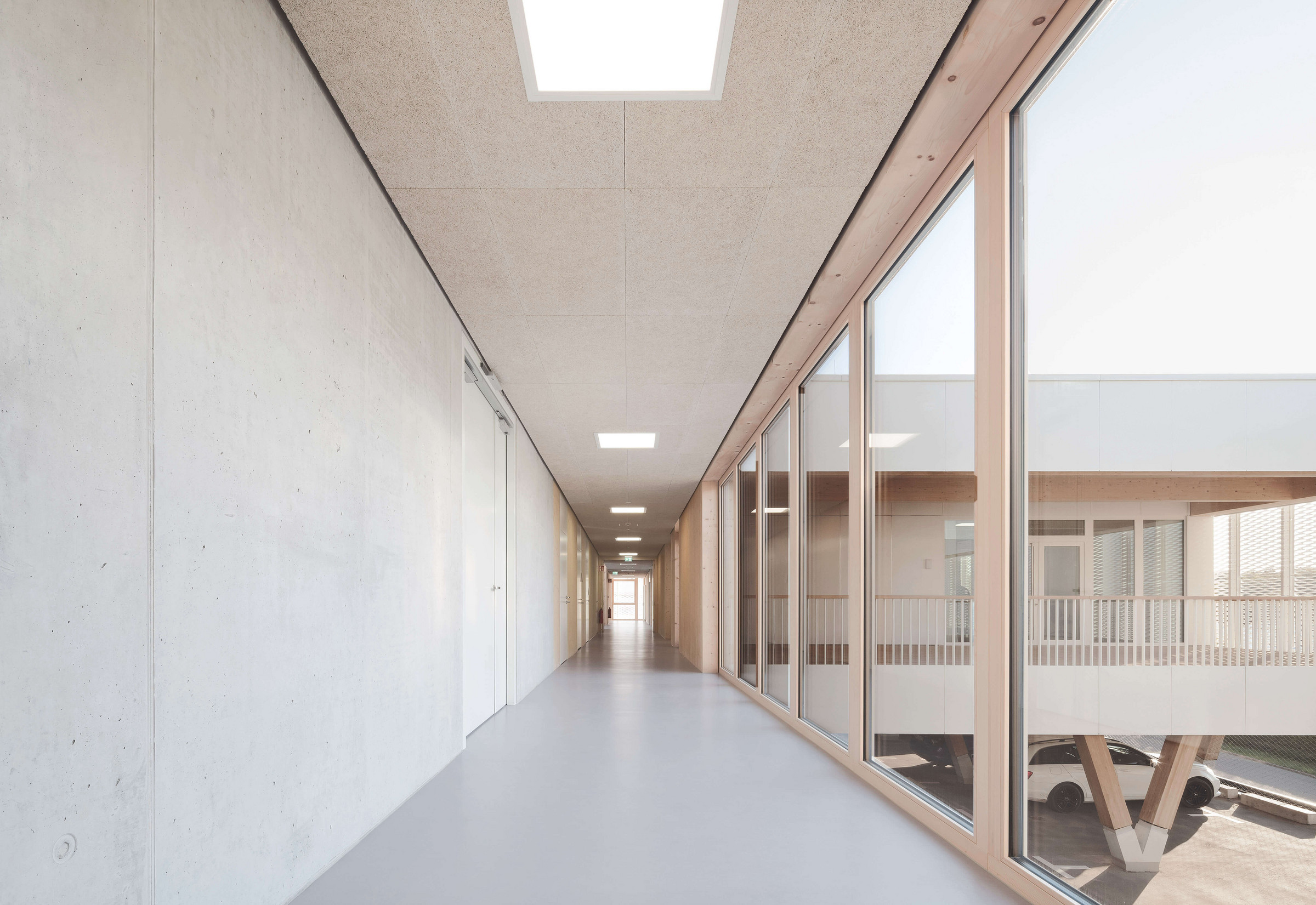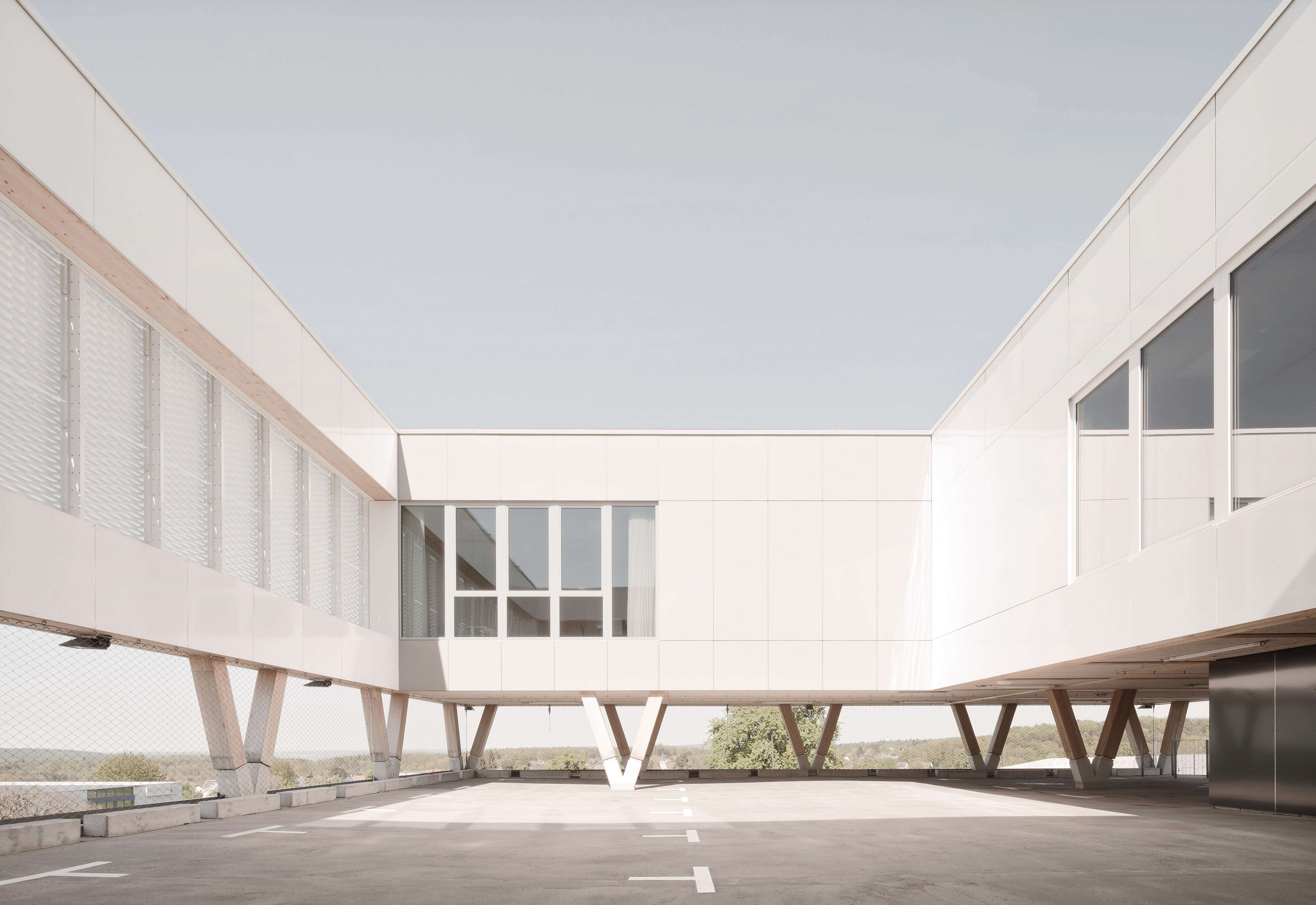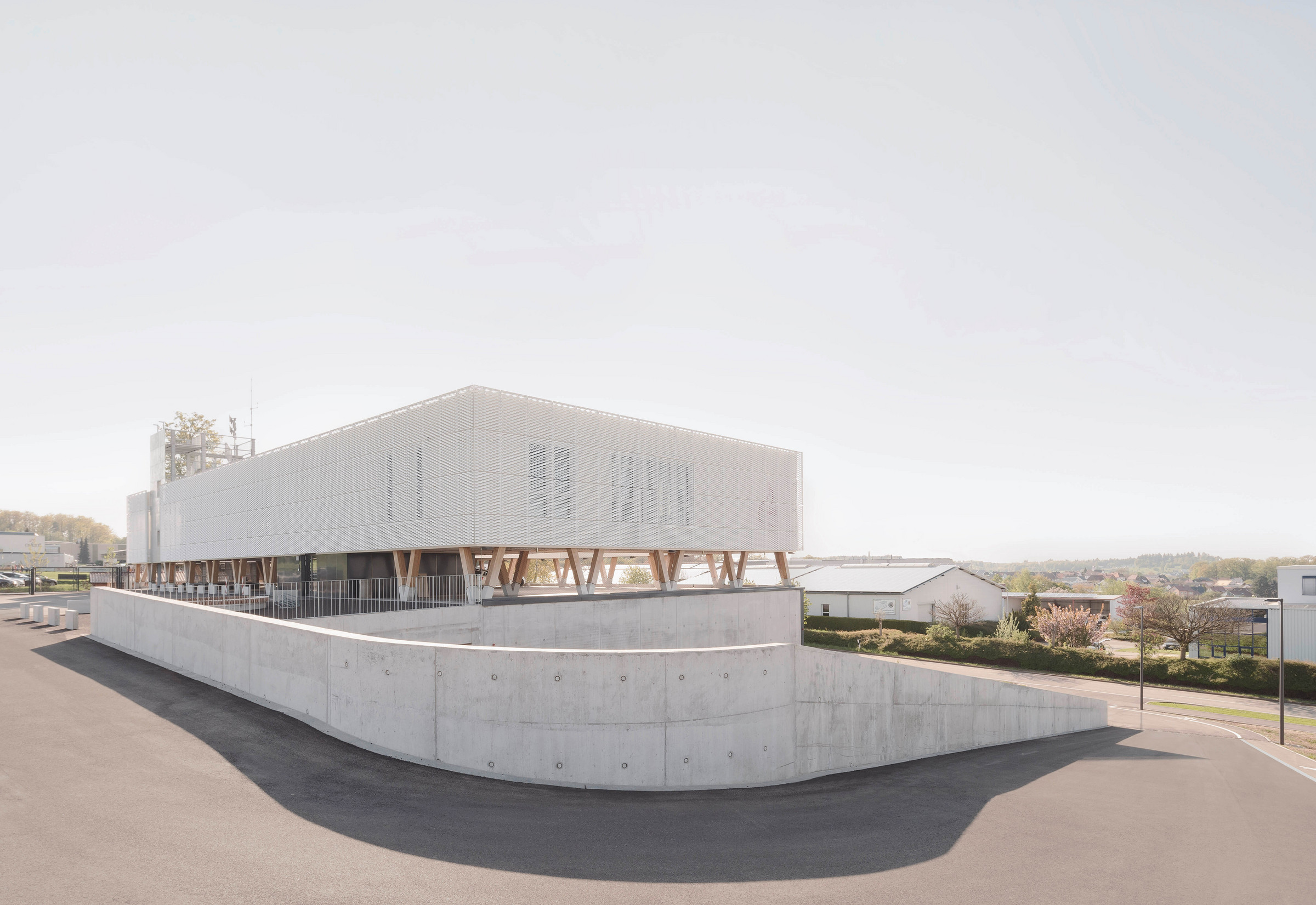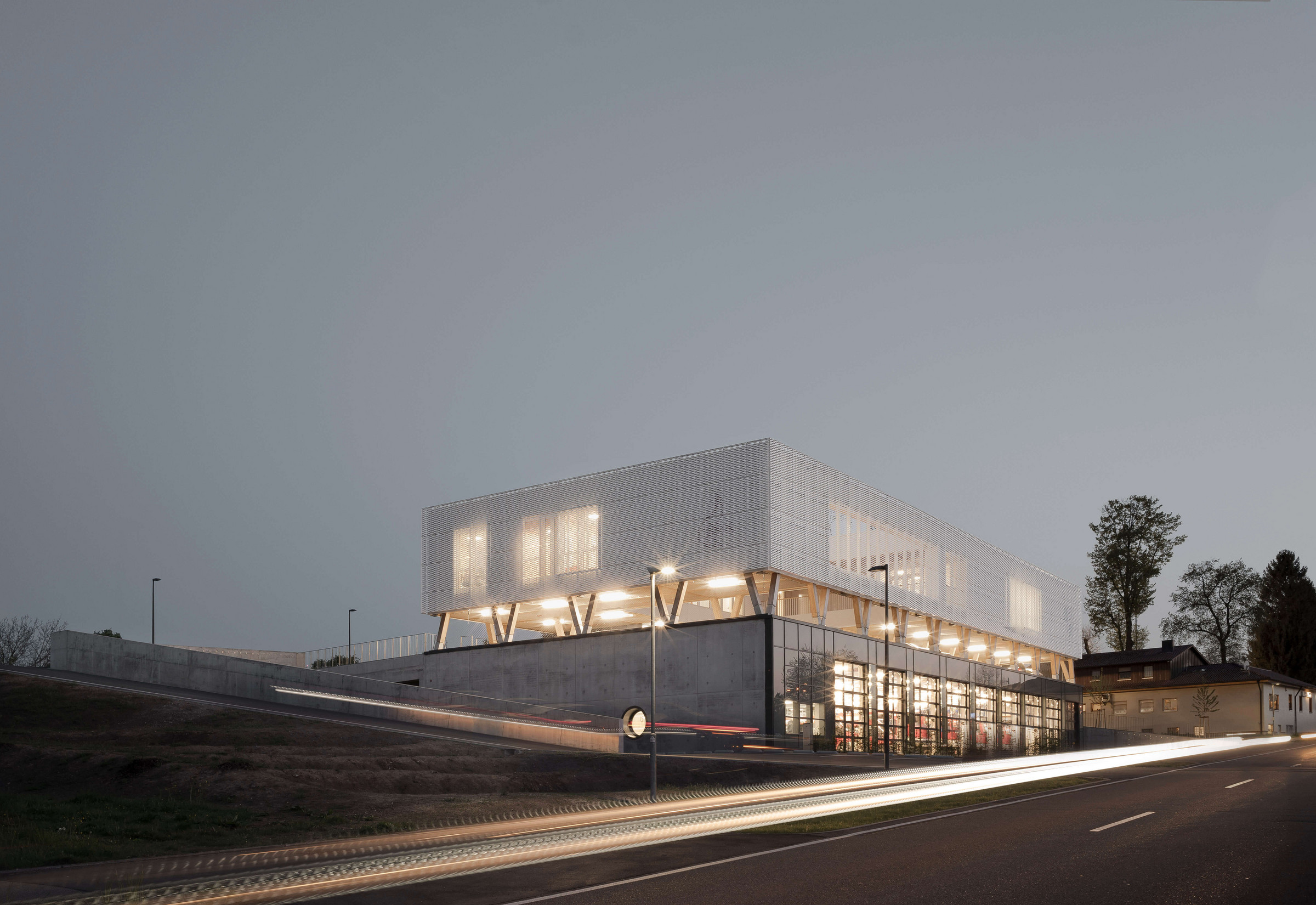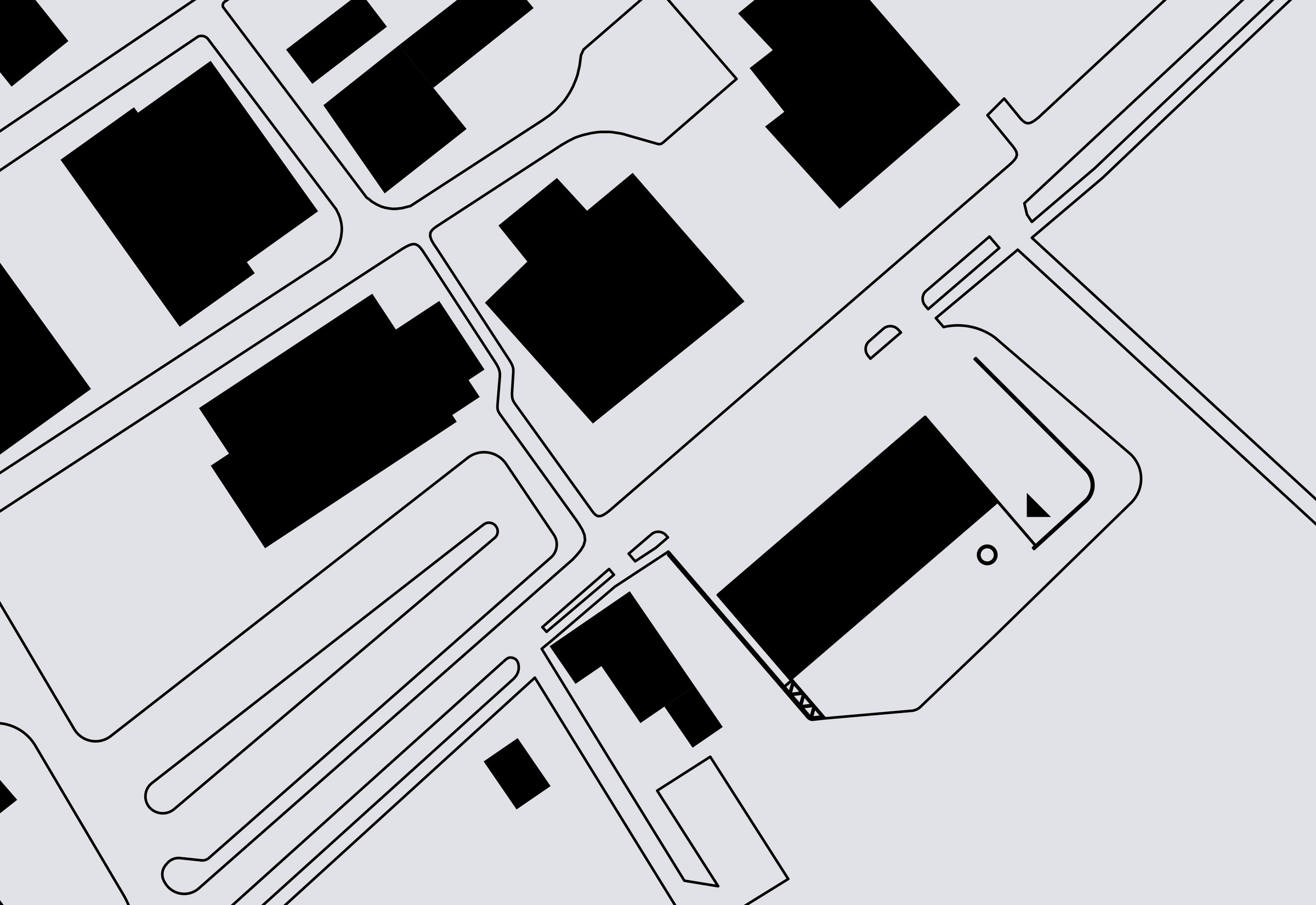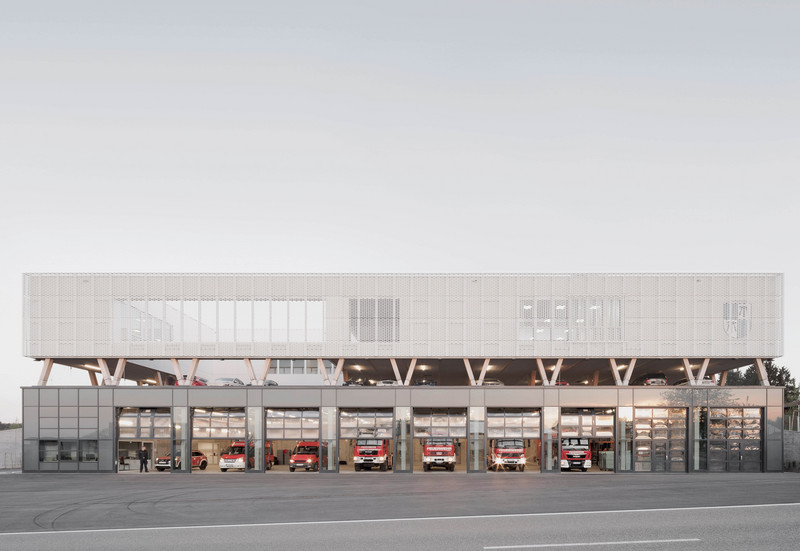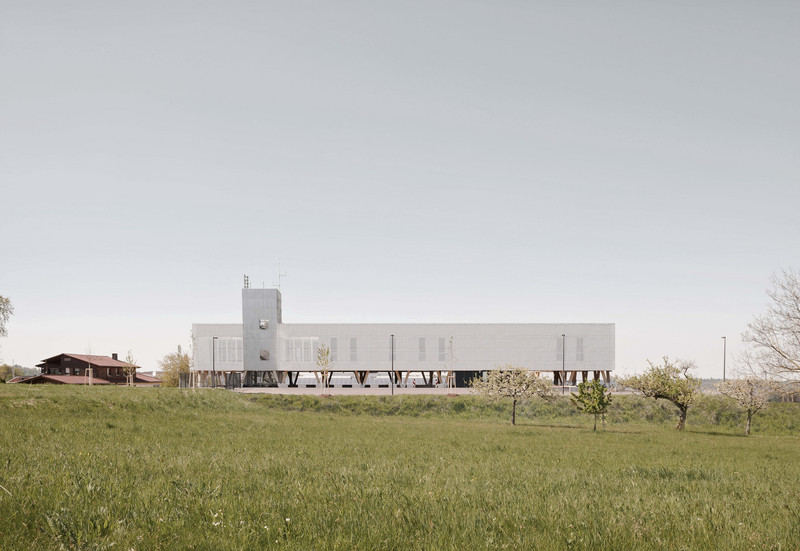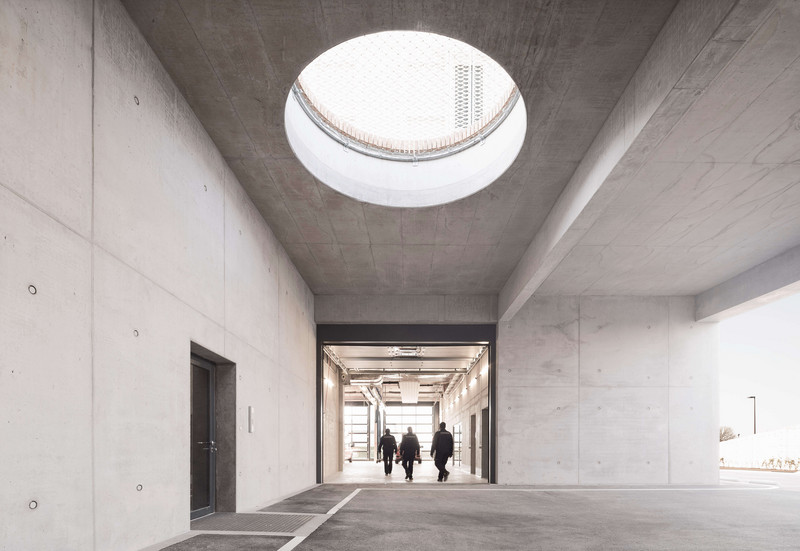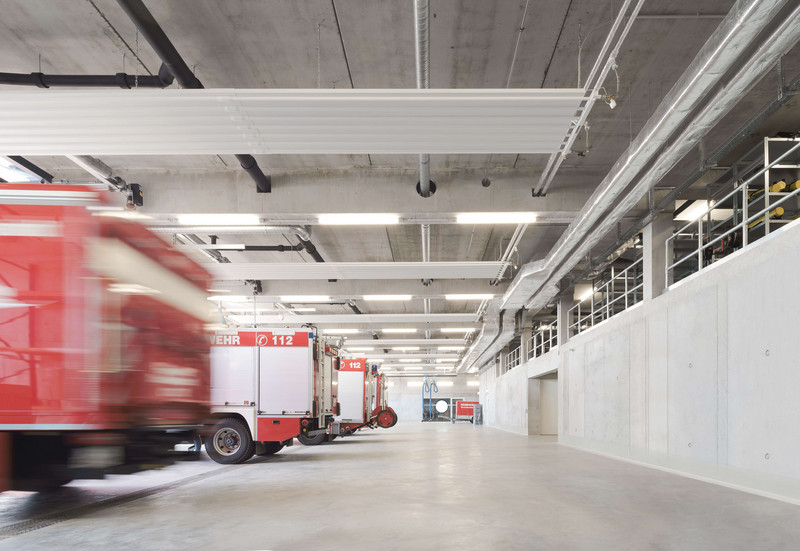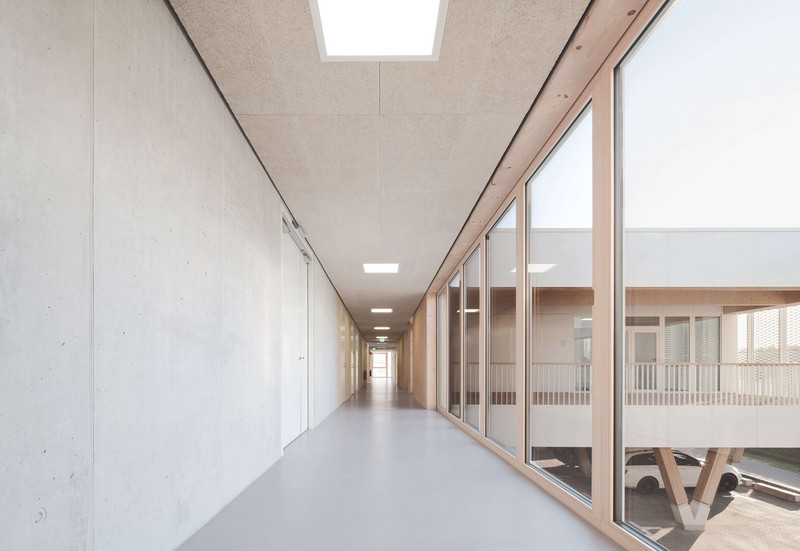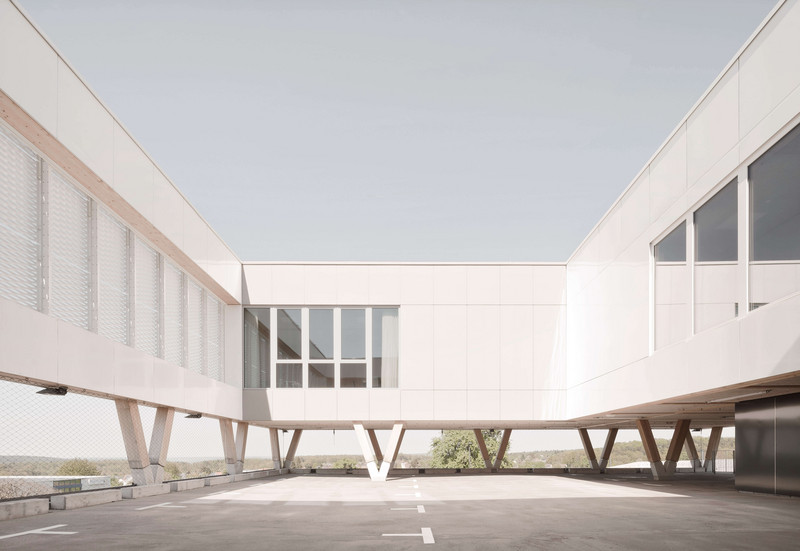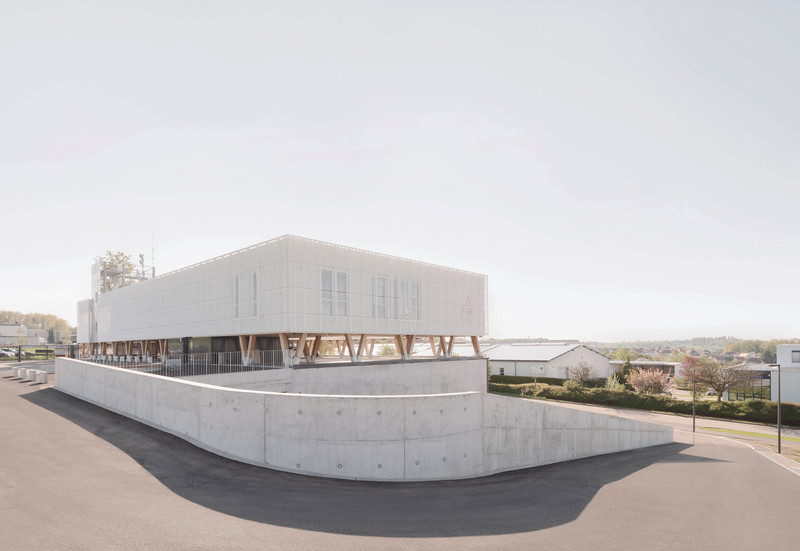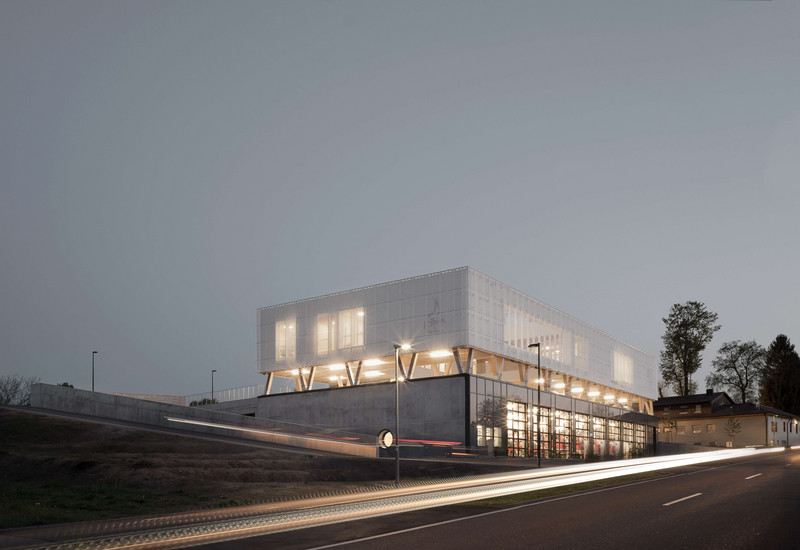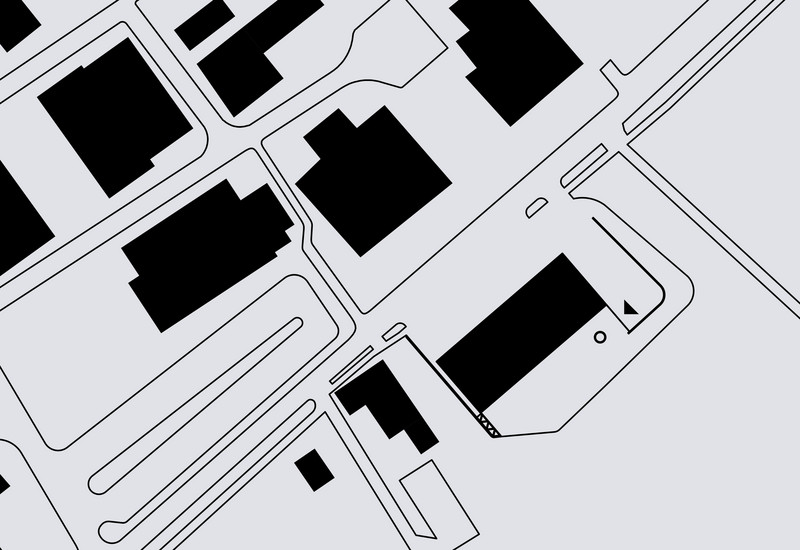 Fire Station in Straubenhardt
The separation and stacking of the individual functional levels and the use of the site's sloping terrain are part of the fundamental design concept. As a result, the sealed soil surface could be minimized and, moreover, the building structure nestles harmoniously into the topography. The massive concrete plinth is cut into the slope and the north-facing facade opens to the street. Inside are the garage for the firefighting vehicles and all the facilities required for operations, as well as storage and technical areas. The open-air intermediate level has two atriums and captures the surrounding landscape. It is reached along an external ramp and serves as a parking deck as well as an area for events. Raised up above this is a wooden structure that is wrapped in a homogeneous facade of white expanded metal. It accommodates a classroom, office areas, and other shared spaces. The stacking of the different functional zones is clearly recognizable from the outside, creating a distinctive appearance that establishes a strong identity.

By using recyclable materials that are low in harmful substances and can be easily separated and reused when dismantled, the building is a valuable raw material supplier and future material resource. The new fire station, one of the first Cradle to Cradle buildings in all of Germany, is a trailblazing building whose exemplary character acts as an important stimulus for future developments.
less
Construction costs
ca. 12,5 Mio. Euro
Service phases
1-9

Planning team
Julian Baun (PL), Milena Erdle, Alexander Jerosch-Herold, Daniela Scholz

Project management
FRANKE BAUR Ingenieurgesellschaft mbH, Baden-Baden

Construction management
2plus Baumanagement GmbH, Stuttgart

Structural engineering
f2k ingenieure gmbh, Stuttgart

Landscape design
Ramthun Landschaftsarchitektur, Baden-Baden

Building physics
Hüttinger Bauphysik, Lehrensteinsfeld

Cradle to Cradle consultants
EPEA GmbH - Part of Drees & Sommer, Stuttgart

Photos
© Brigida González
less