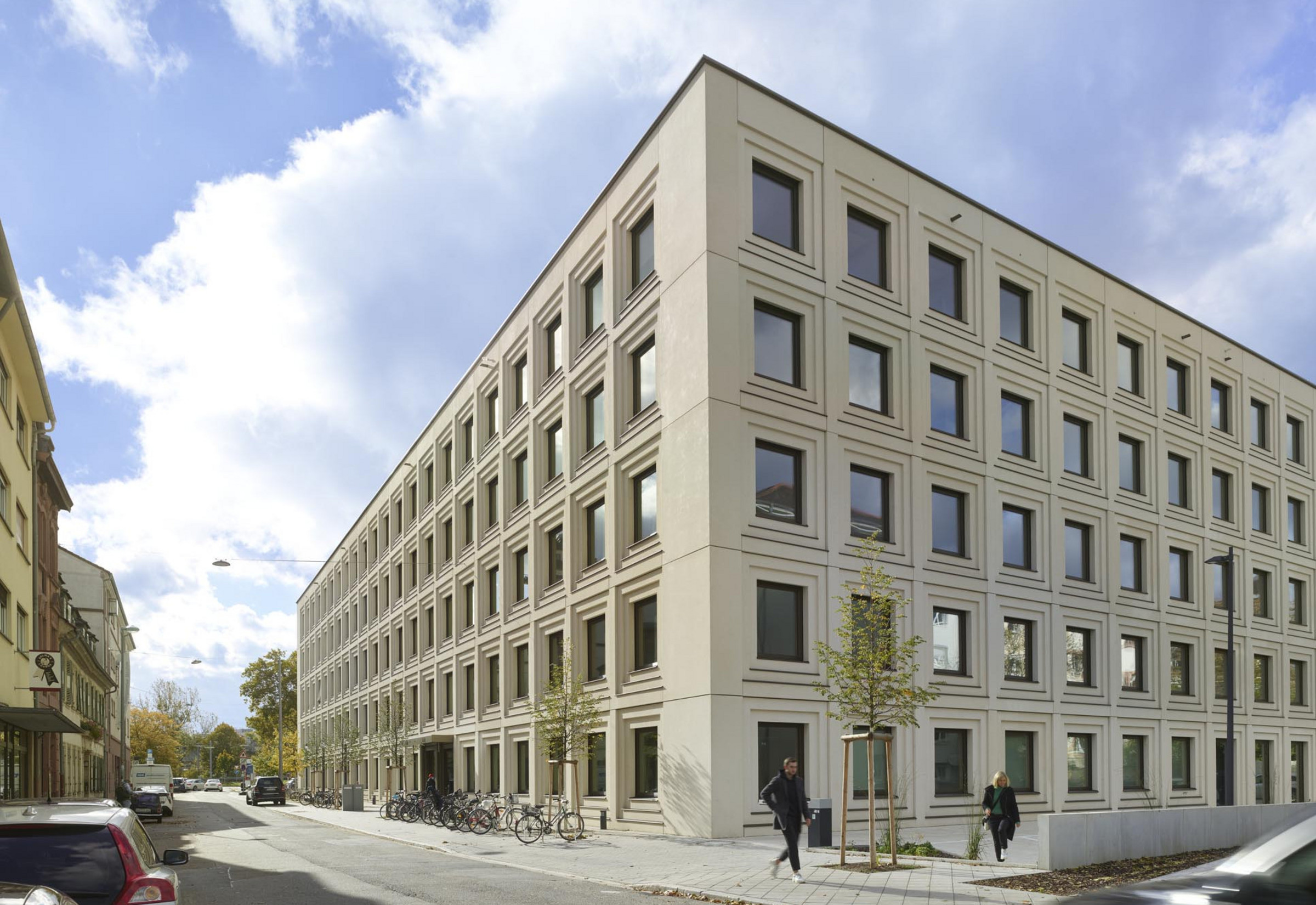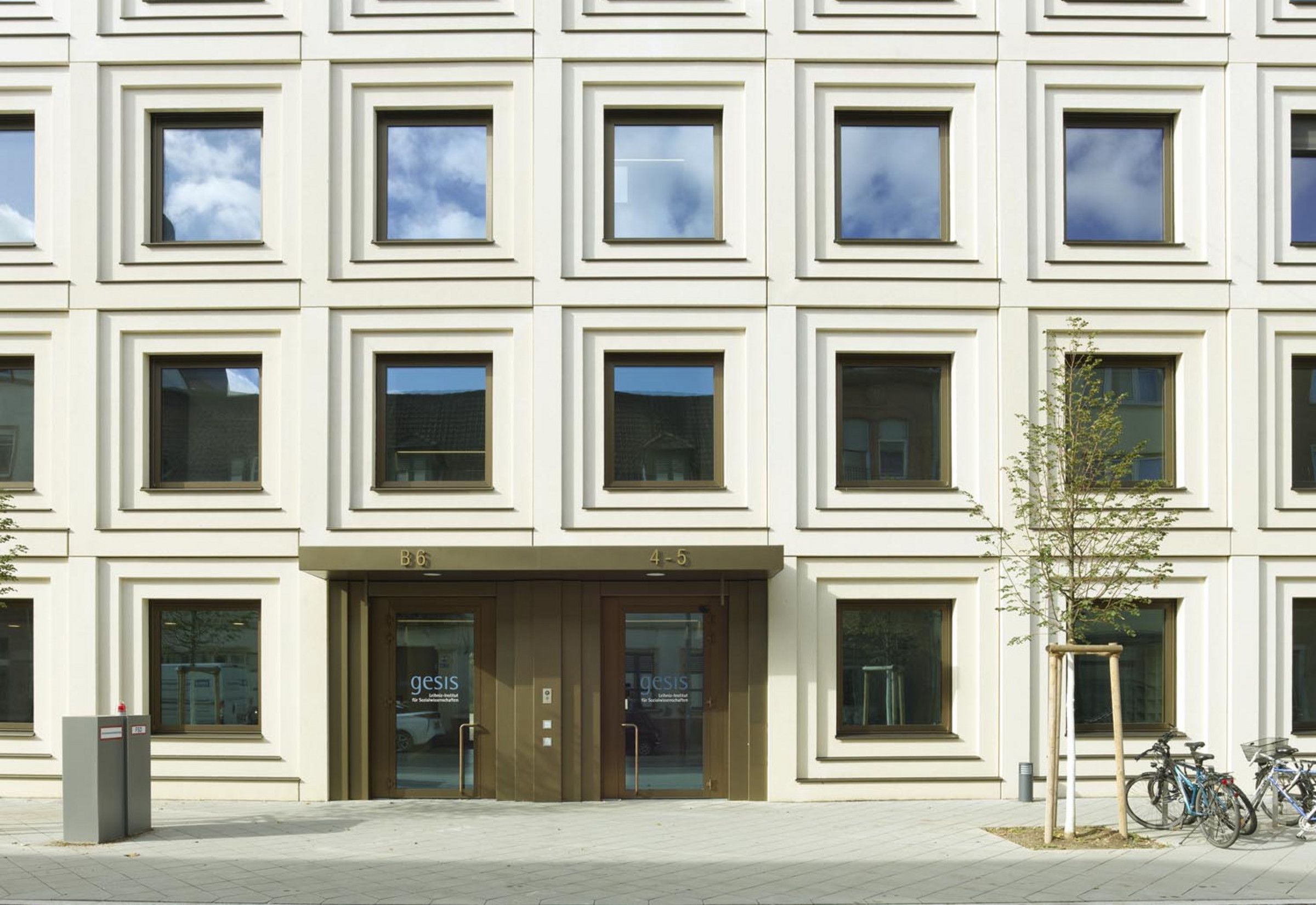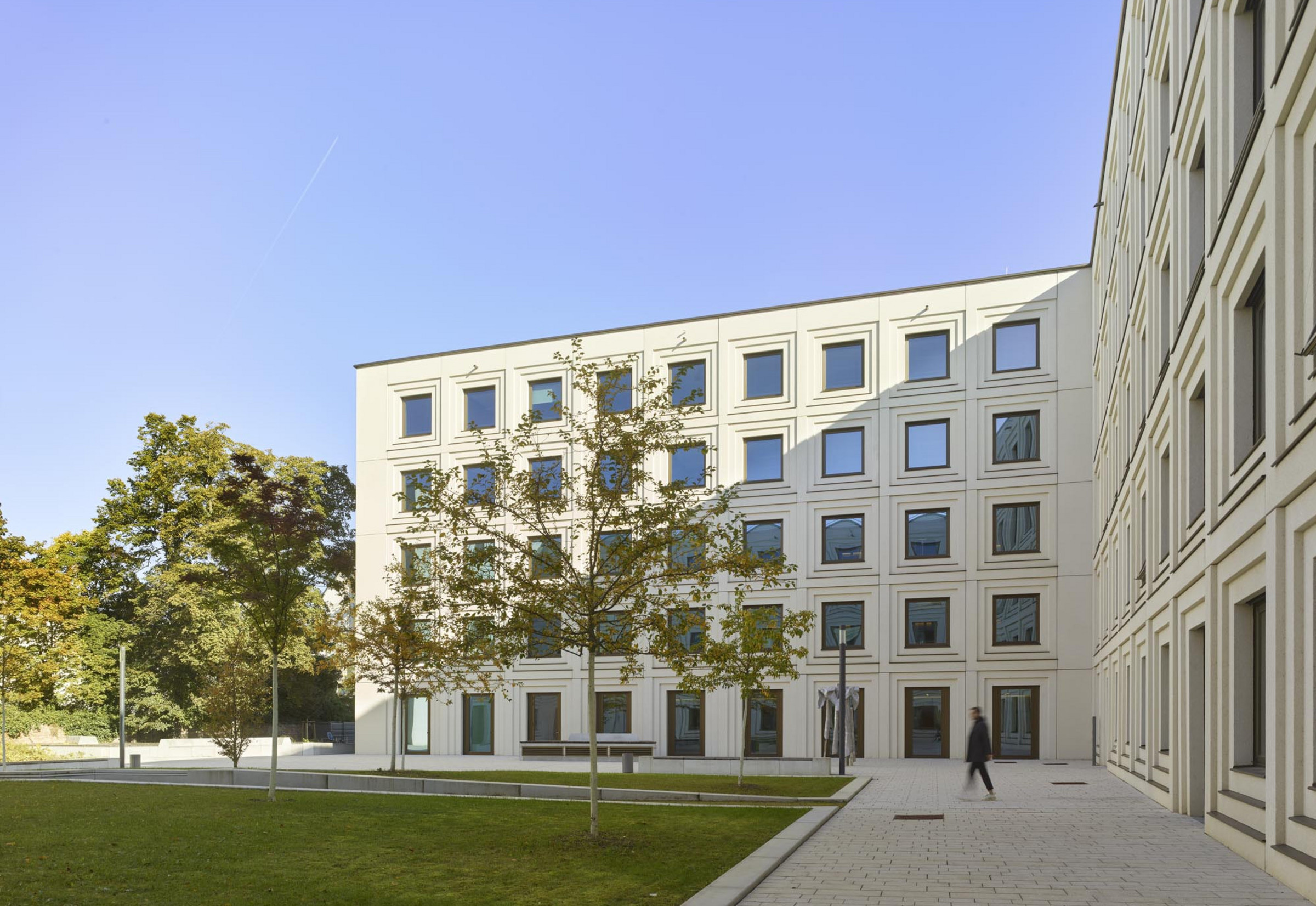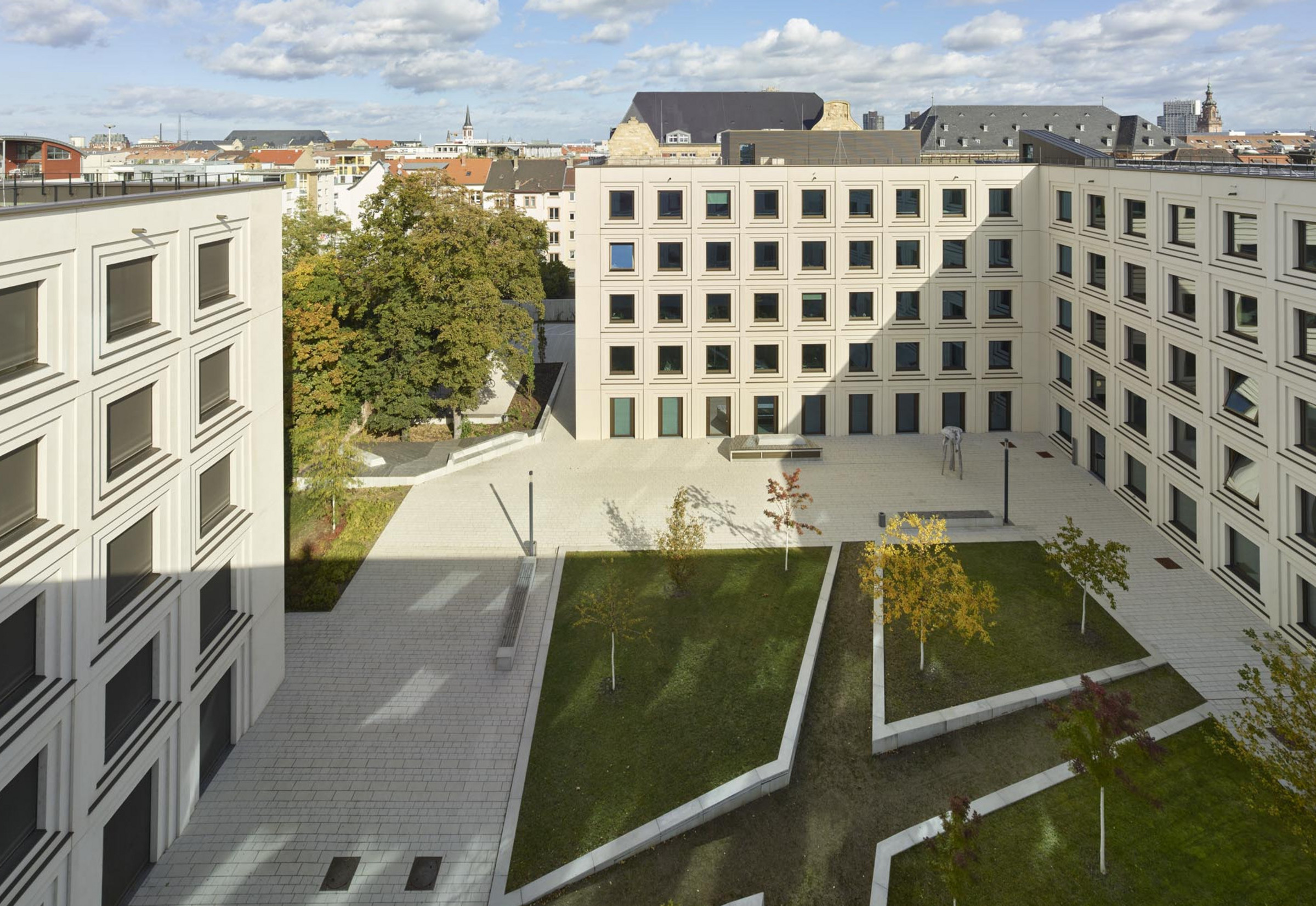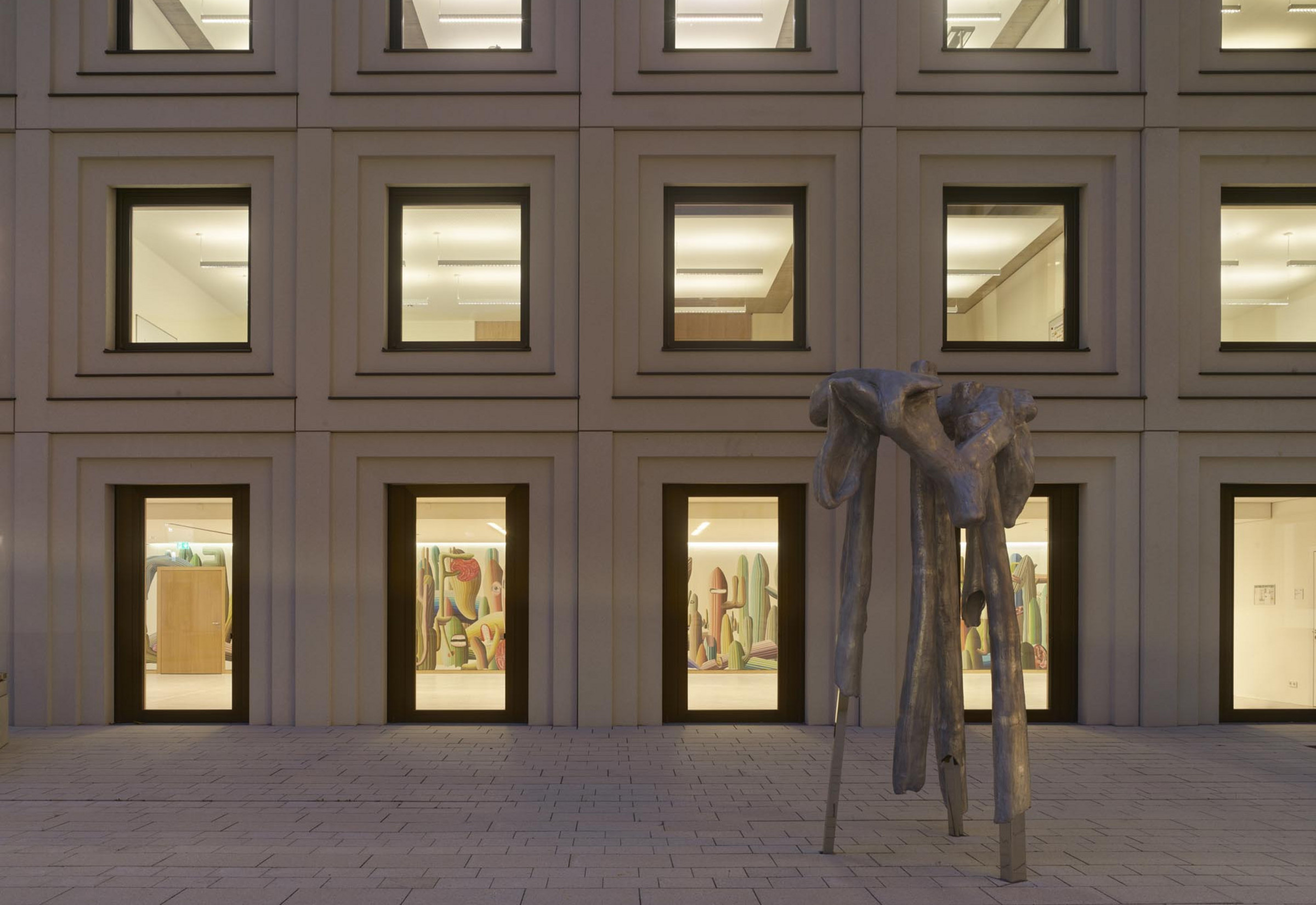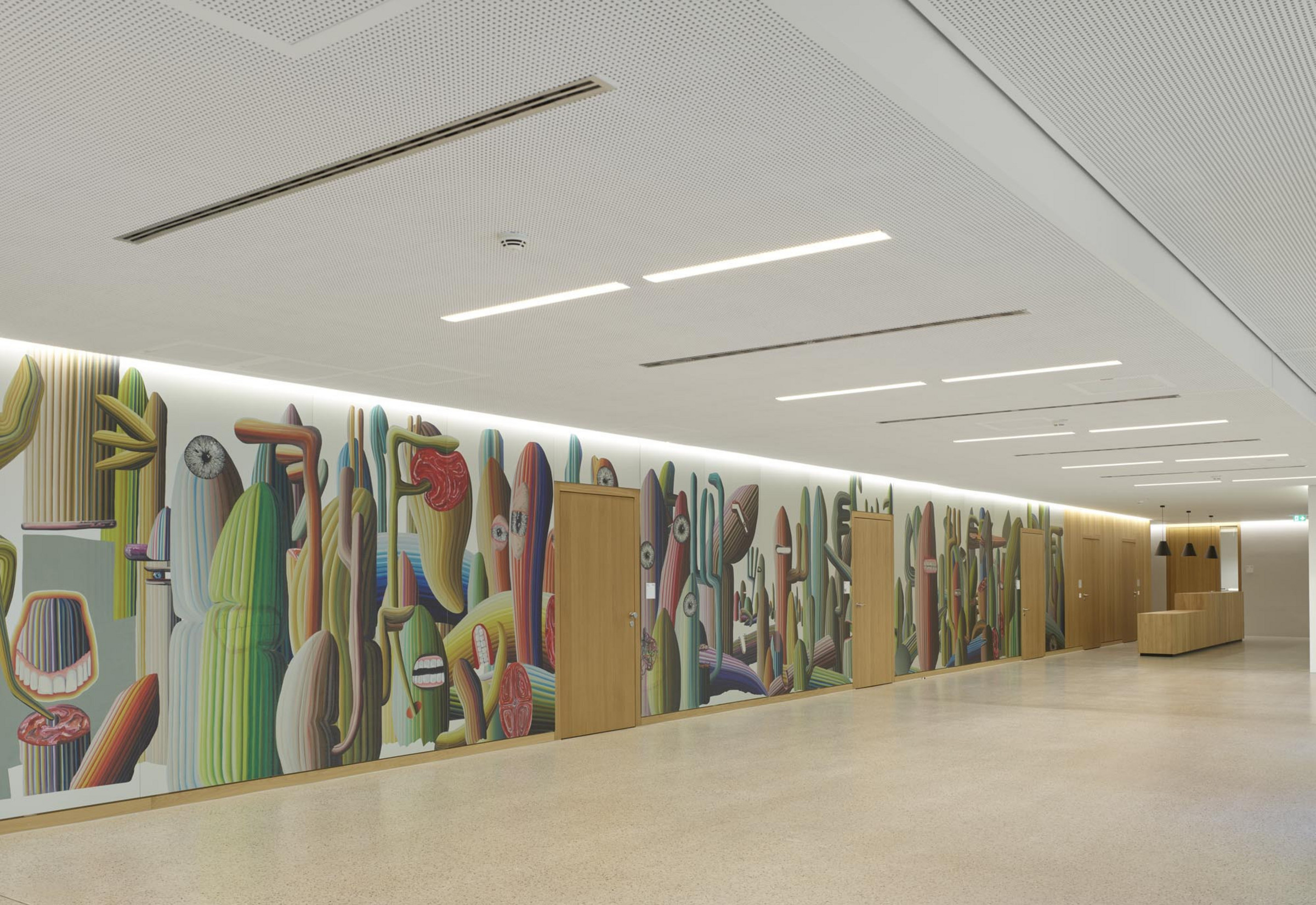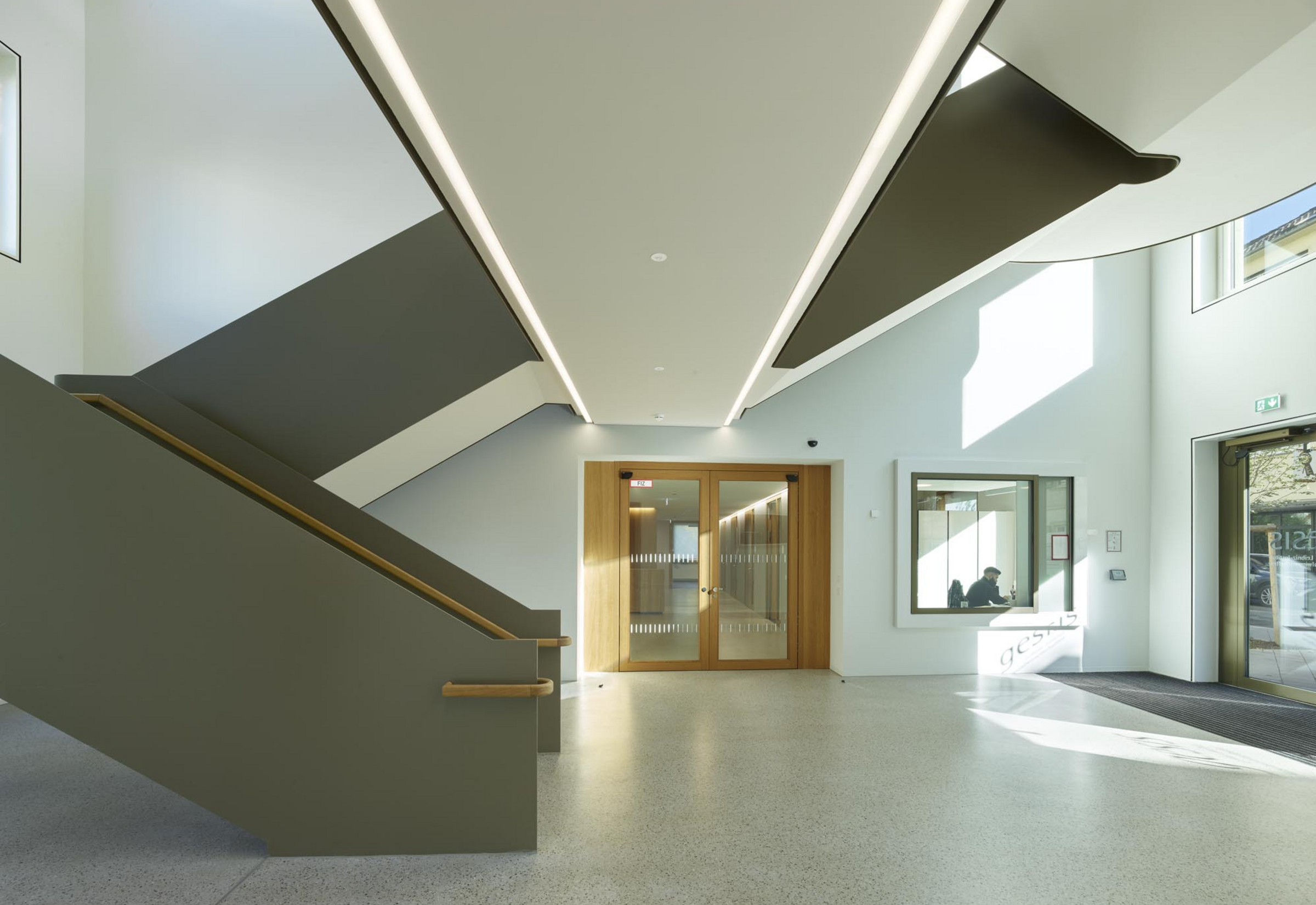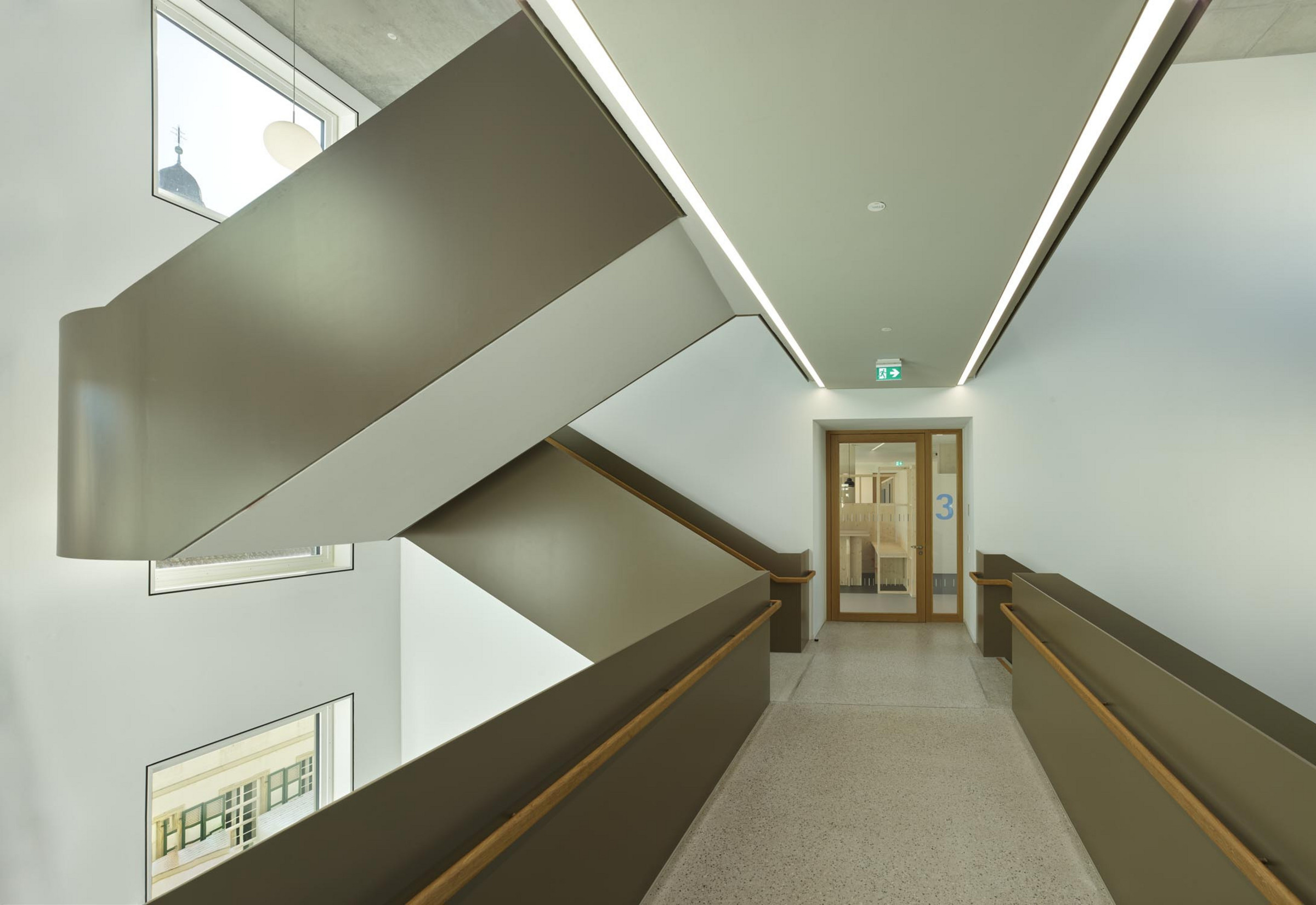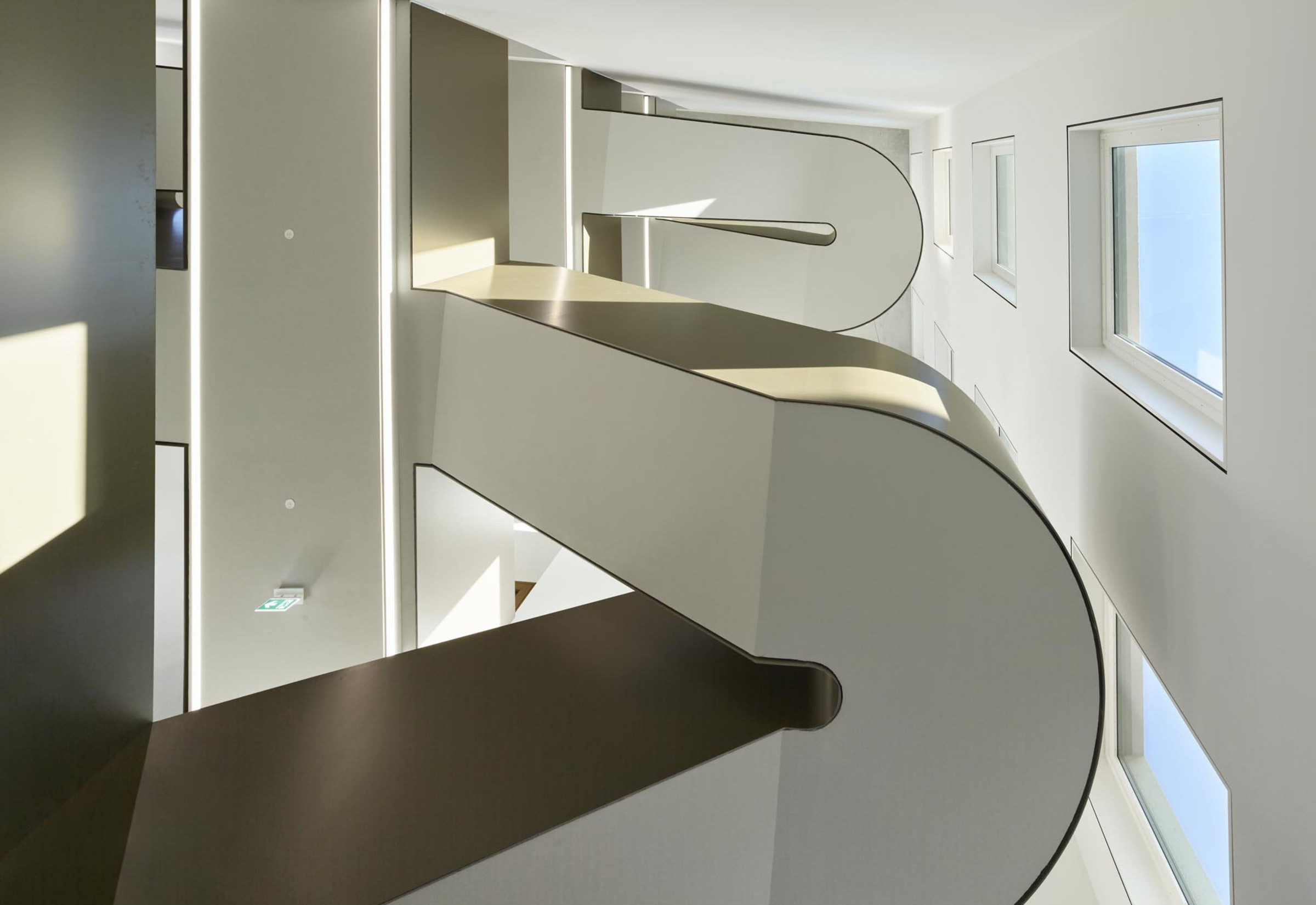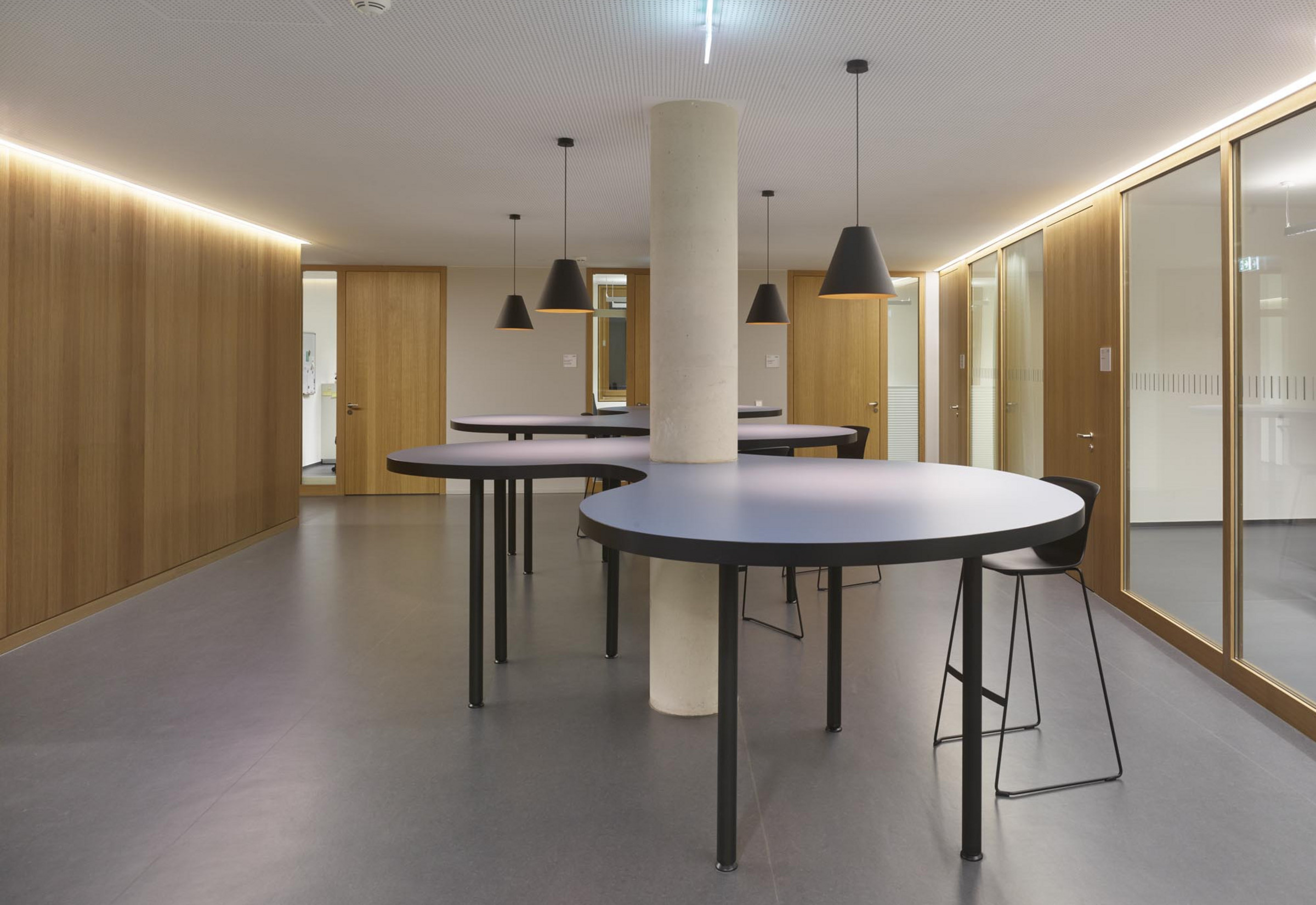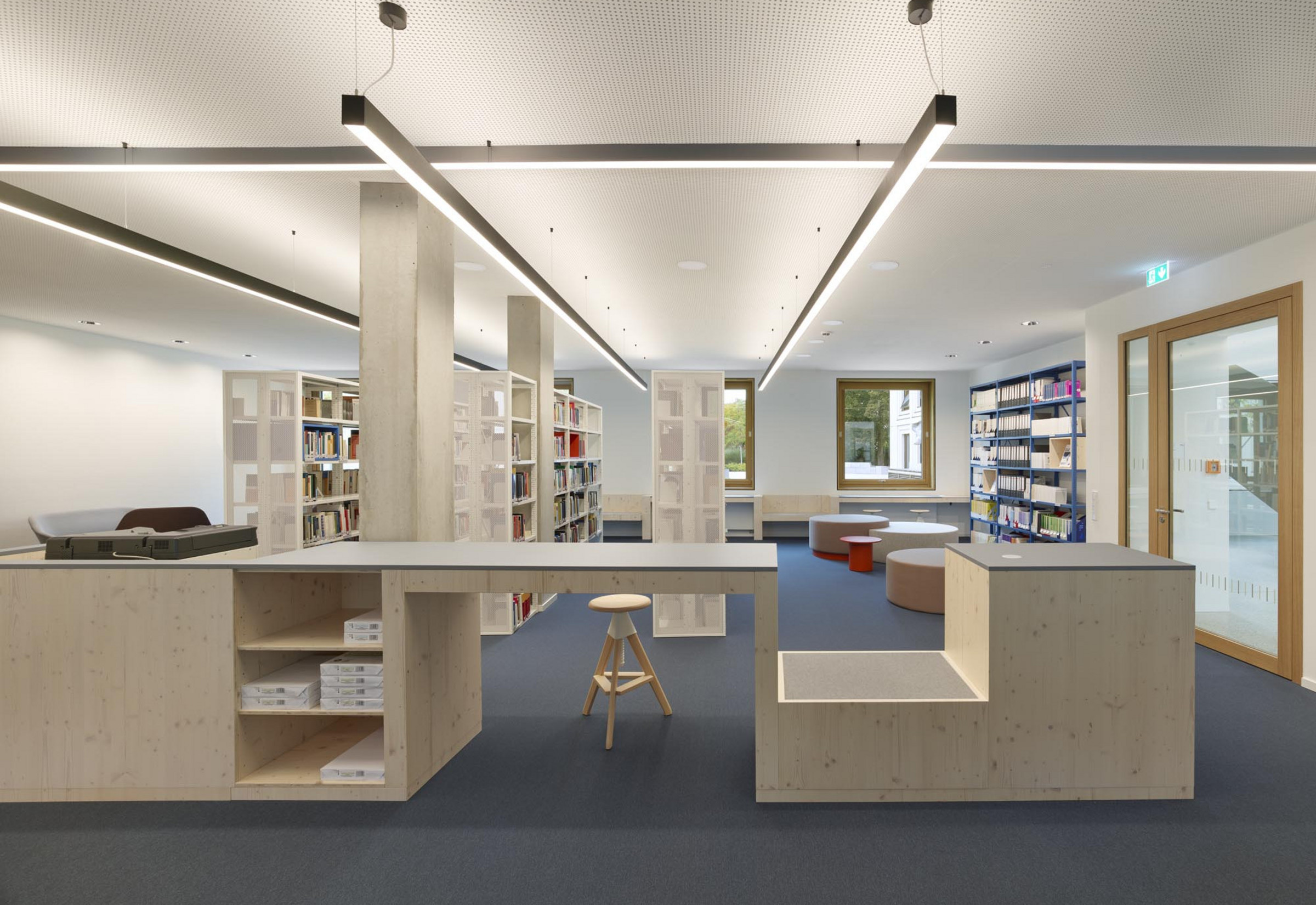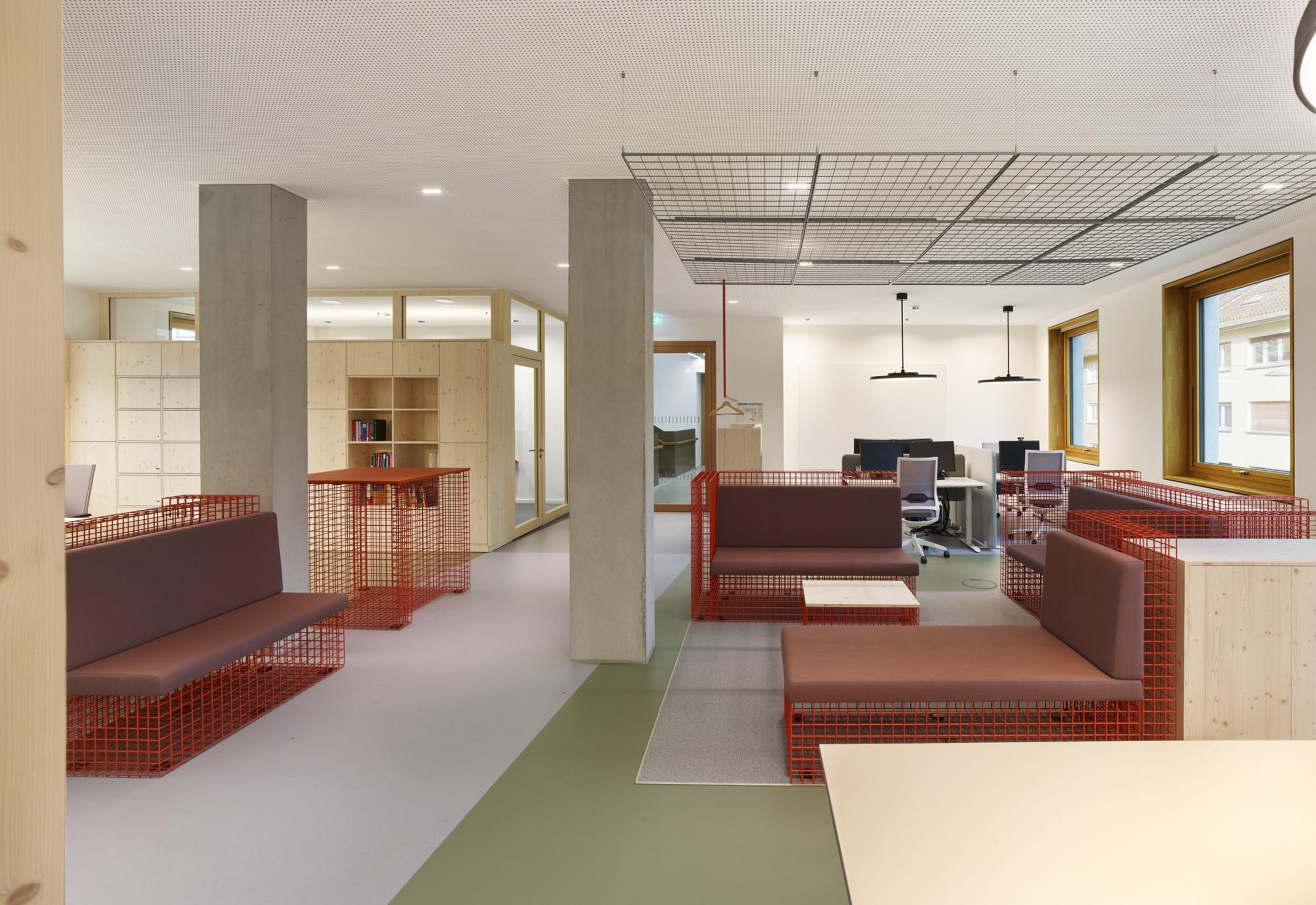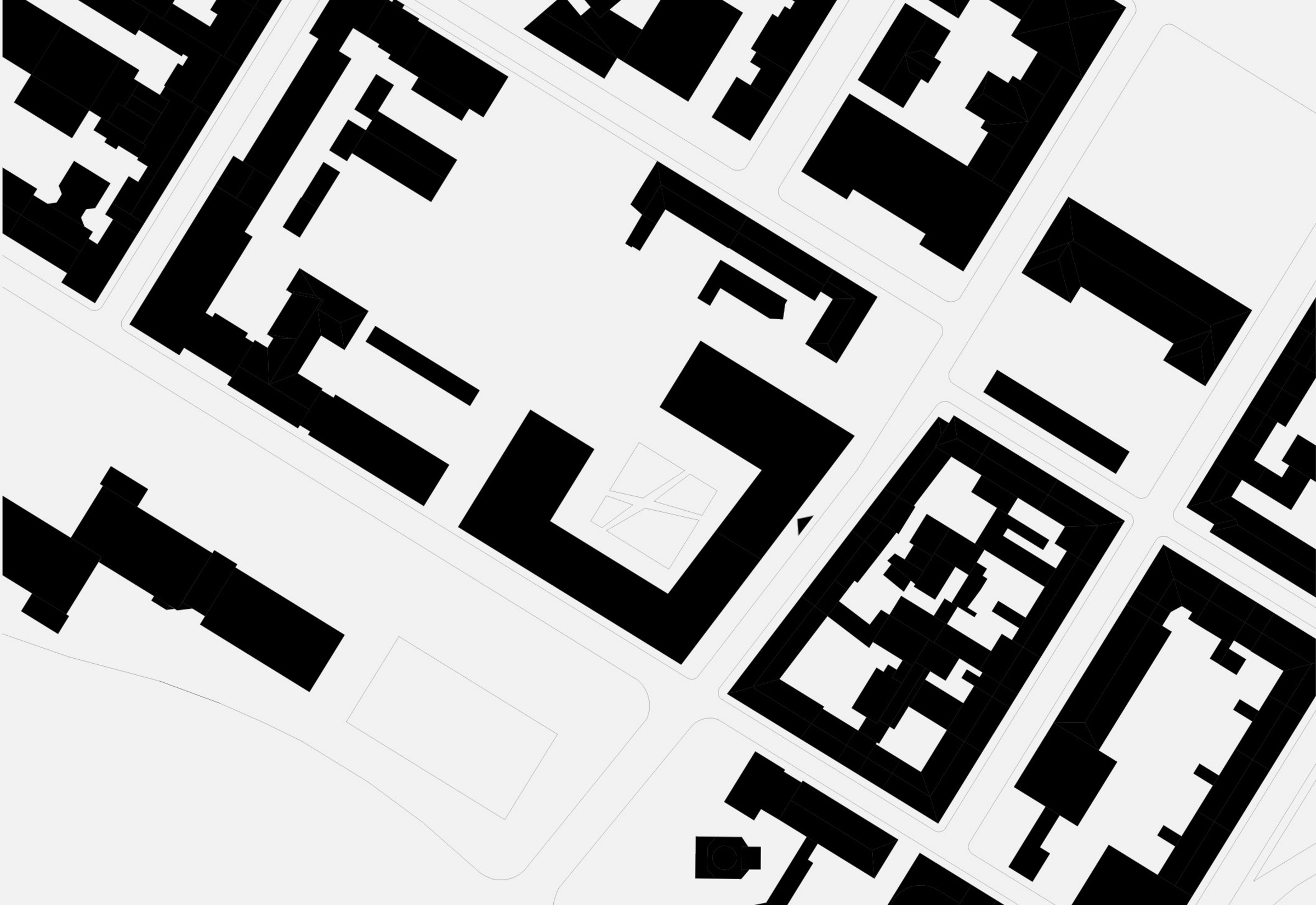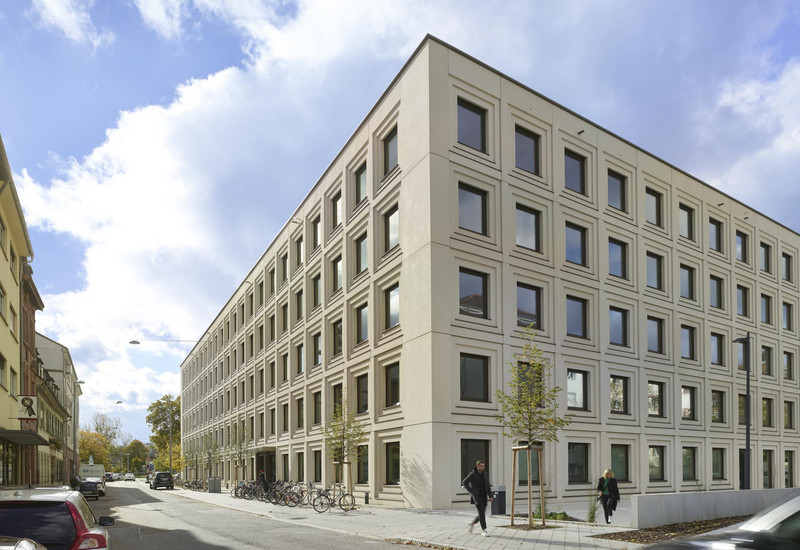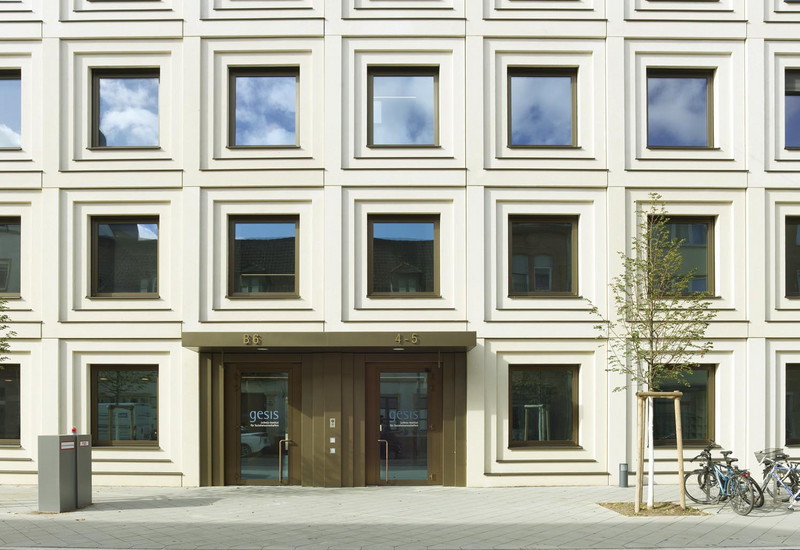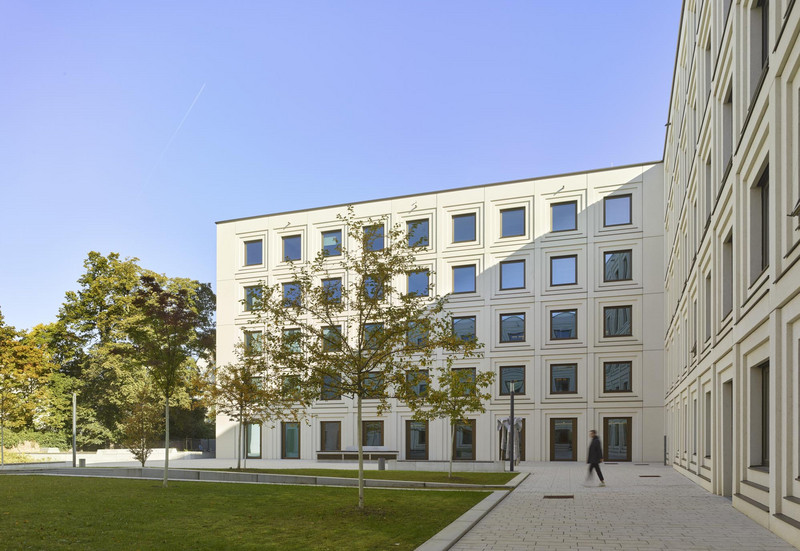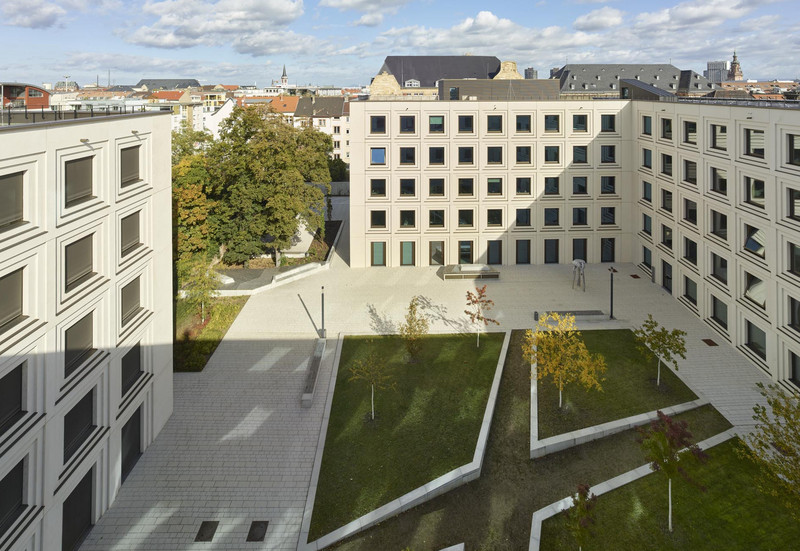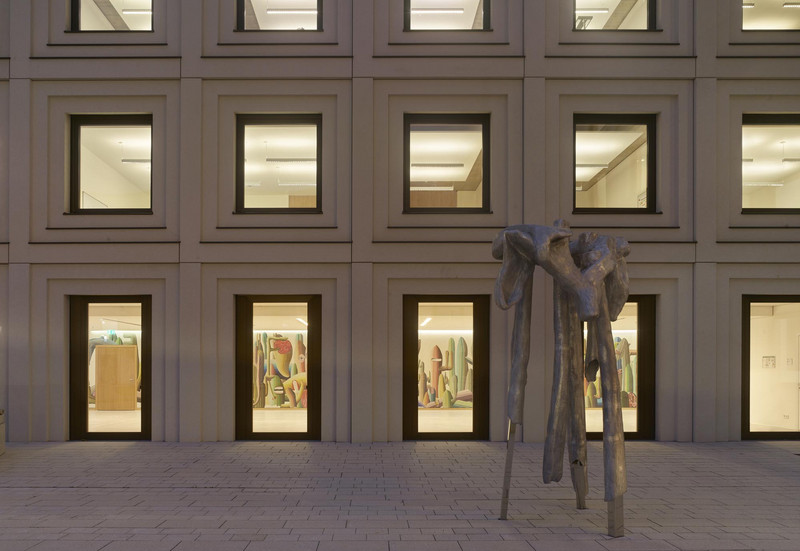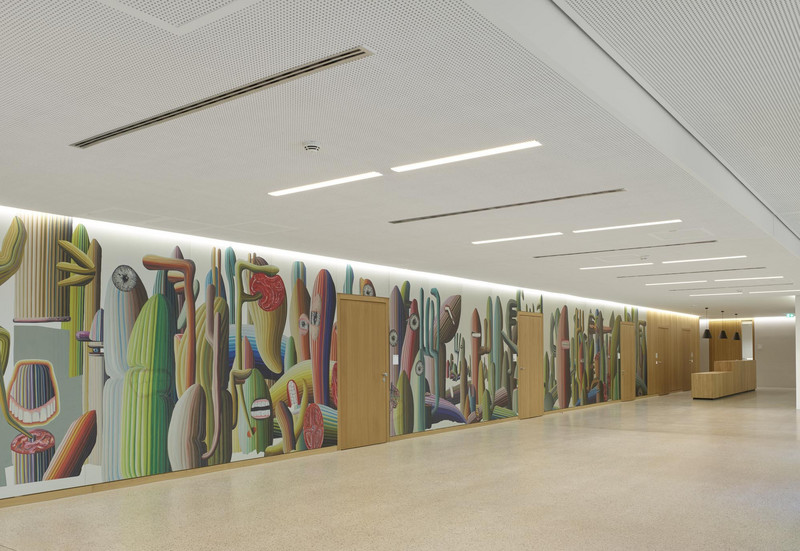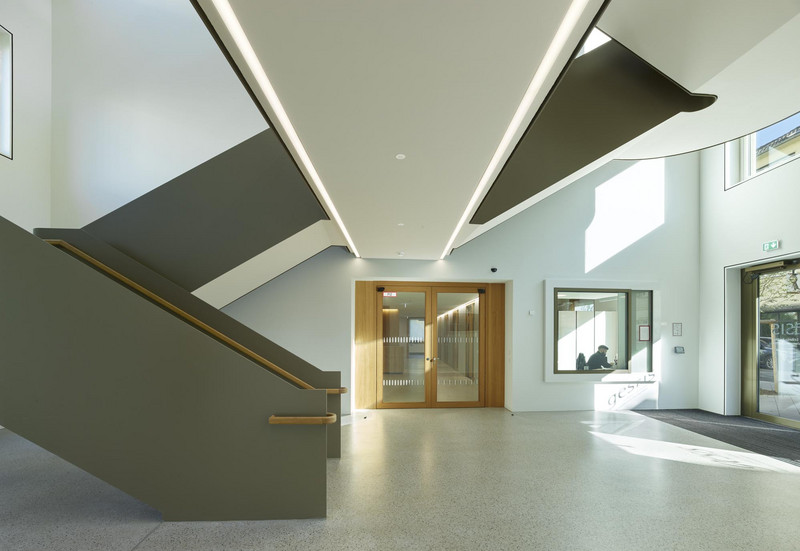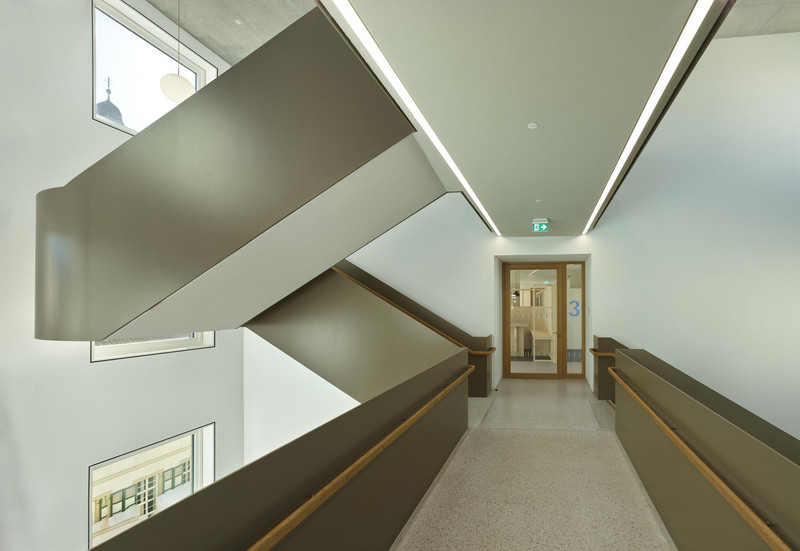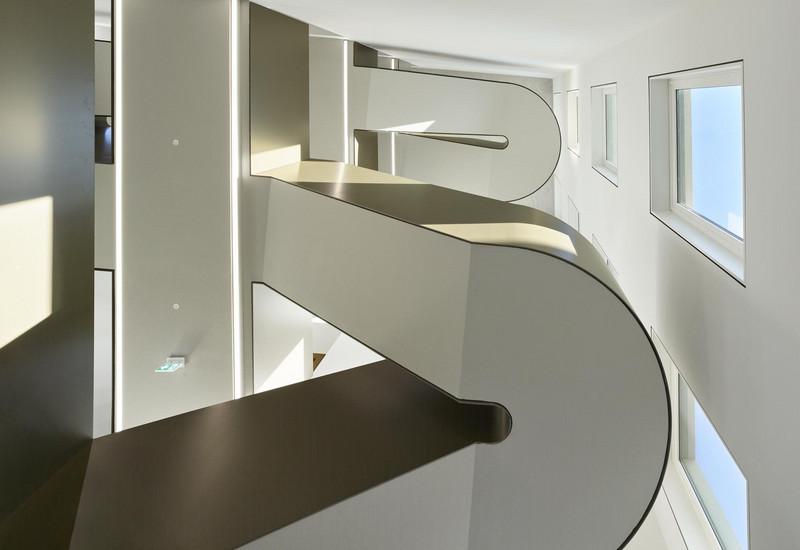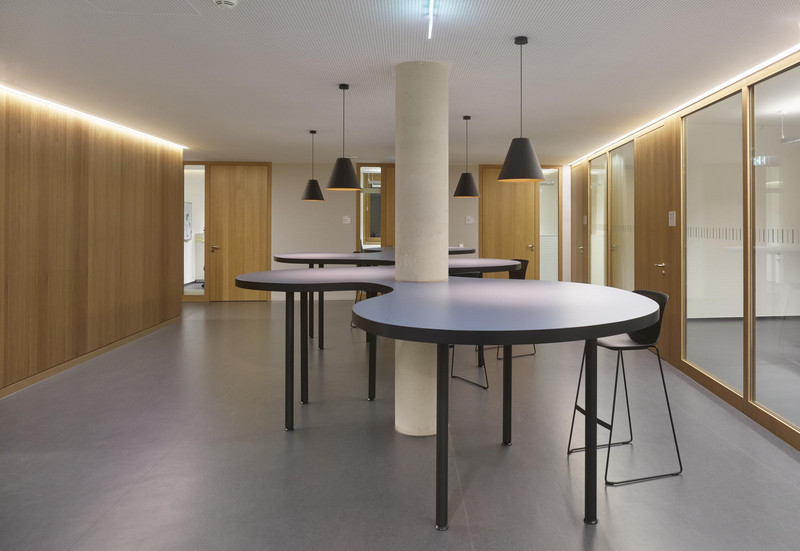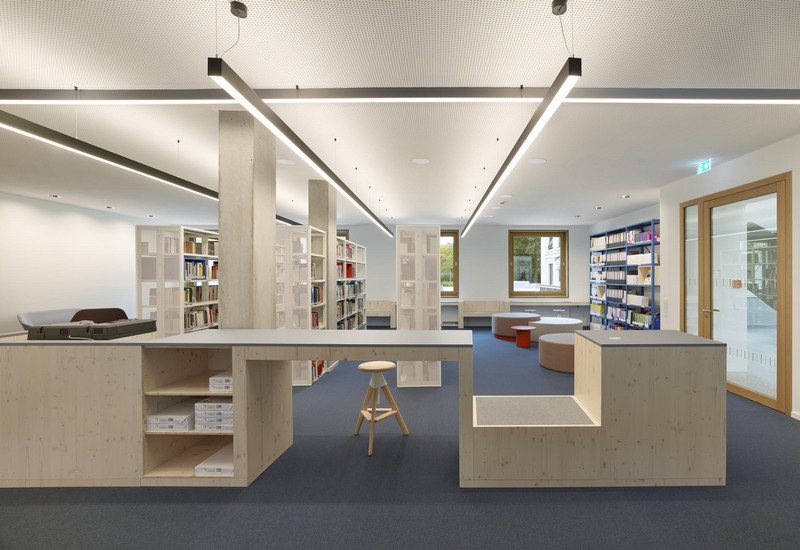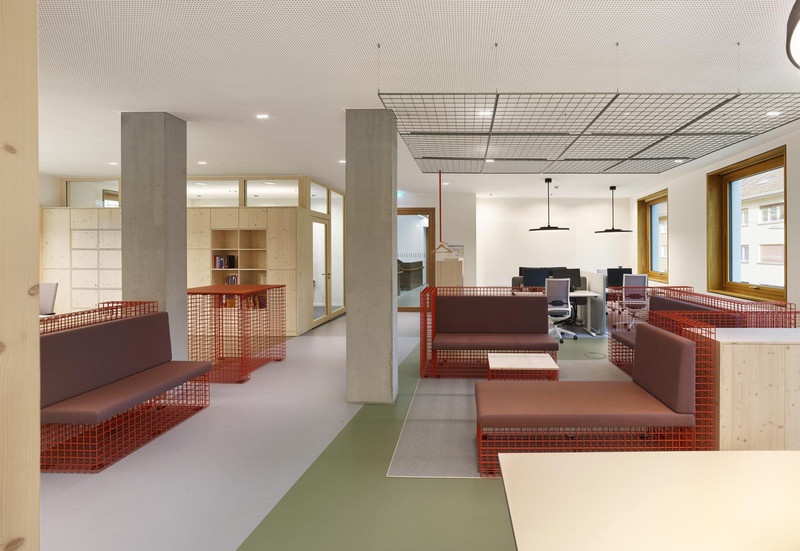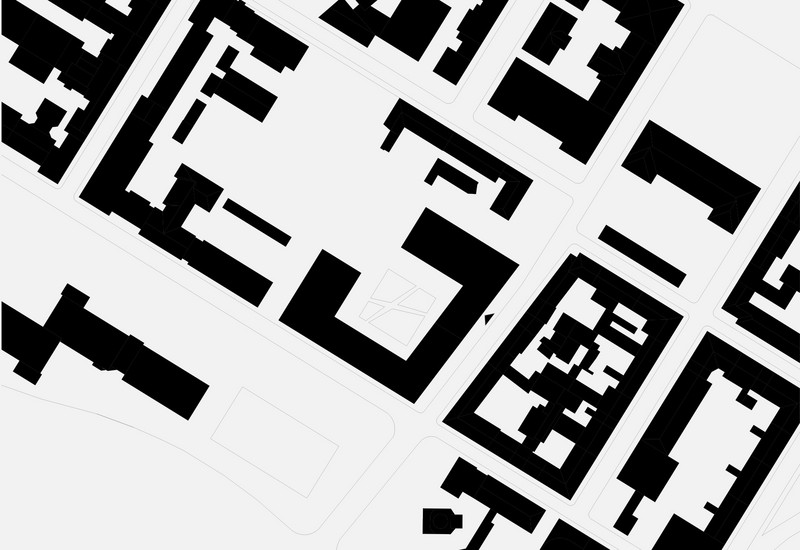 GESIS Institute Building in Mannheim
Like the research and teaching building, the distinctive feature here also lies in the further development of the block's perimeter: The building remains legible as a perimeter block, yet protrusions into the building plots simultaneously serve to spatially articulate the block's interior. In this way, the outside and the inside of the block's perimeter establish a new relationship. Even from the street, the inner courtyard is discernible through the open lobby. It is also enhanced as a publicly accessible place to linger.
With its flexibly usable office space, laboratories, and open communication zones on each floor, the institute building provides space for knowledge exchange and social science research.The upper floors have a classic tripartite arrangement with dual corridors. A conference area and library are located on the ground floor. Tastefully understated materials such as oak wood, dark linoleum, and terrazzo along with white walls and ceilings create an upscale work environment. Glazing and double-height spaces add brightness and transparency throughout the building. The central stair with its self-supporting flights and flat steel stringers spirals up sculpturally to reach the top floor.
less
Service phases
2-9

Planning team
Sebastian Röder (PL), Sonja Schmuker (PL), Elif Yücel

Construction management
Jo Carle Architekten, Stuttgart
Structure planning
Kempen Krause Ingenieure, Aachen
Landscape design
faktorgrün, Heidelberg
Interior architecture (library, open workspaces)
HI Architektur, Stuttgart

Building physics
Wolfgang Sorge Ingenieurbüro für Bauphysik, Nürnberg
Public art
Lorenzo Pompa
Photos
© Roland Halbe
less