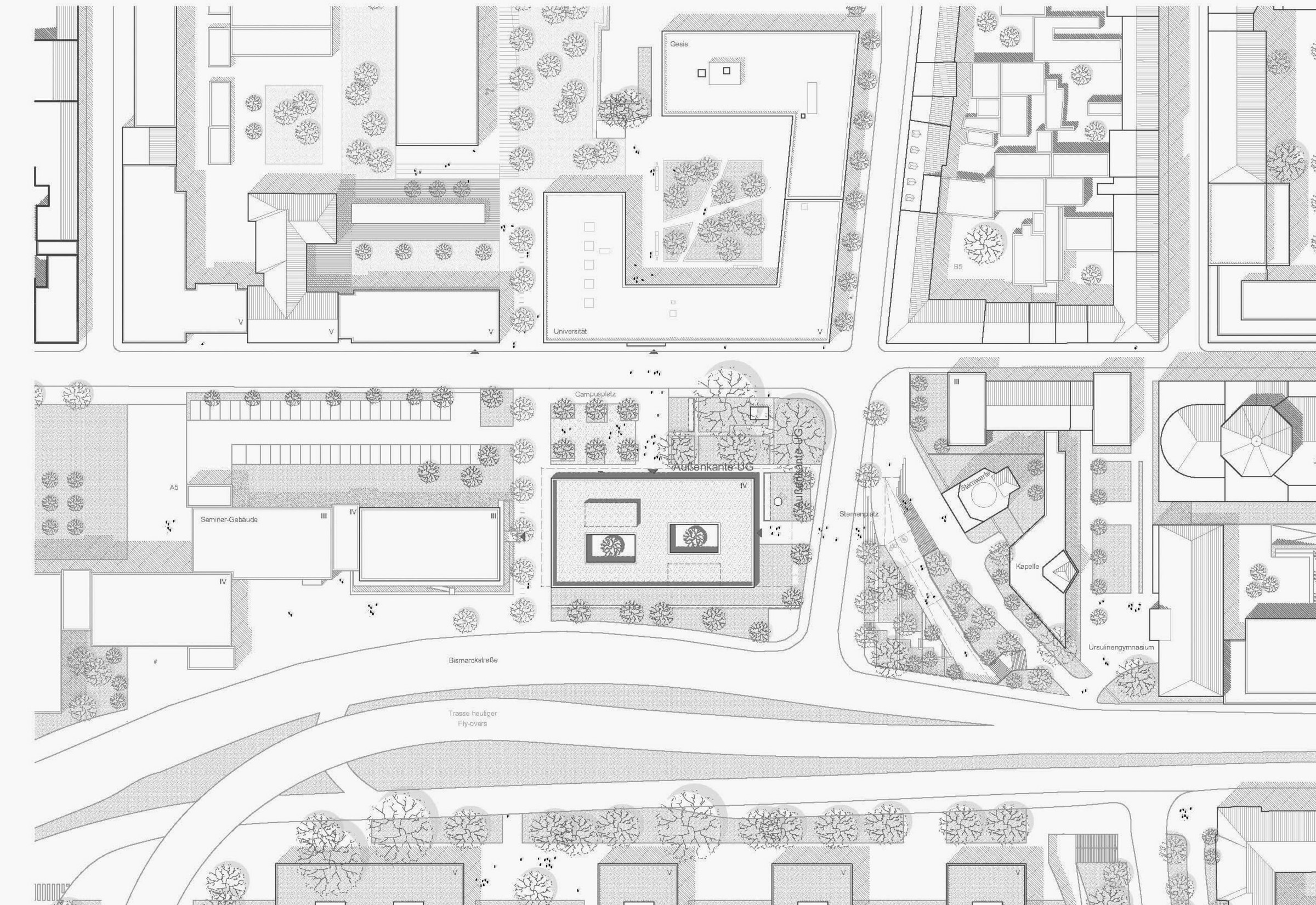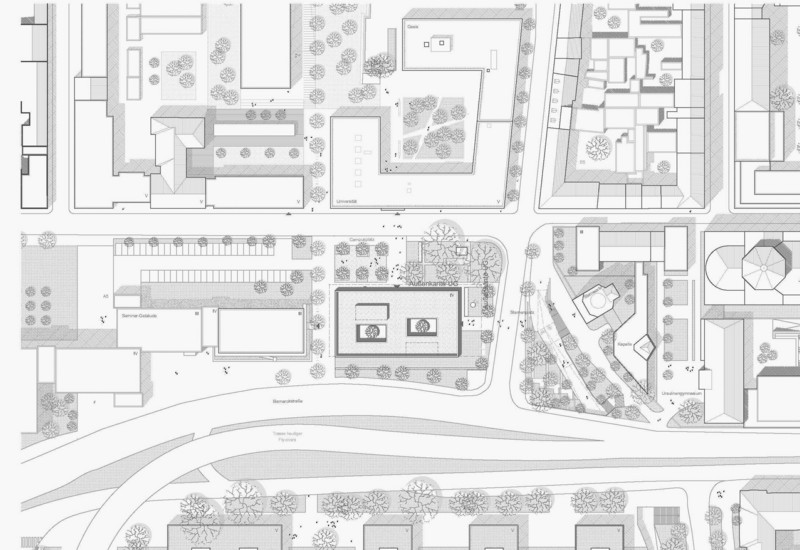 UNIT: IT and Computing Center for the University of Mannheim, ongoing
The ground floor is accessible to the general public and has an open design. In addition to the IT help center, the lobby also incorporates seminar and training rooms as well as temporary workstations for students. The upper floors will accommodate office spaces and open communication zones for the IT and computing center. Two inner courtyards ensure bright rooms despite the building's depth in plan and, combined with floor openings within the central, communication-promoting stair zone, enable visual relationships between floors. The server rooms of the computing center are located in a vast underground level.

In a later, second construction phase, the building will be expanded to have a configuration with a square footprint. Together with the university buildings on block B6 that we completed in 2017 and 2021, this building on city block A5 adjoins the planned campus square and articulates its entrance situation.
less