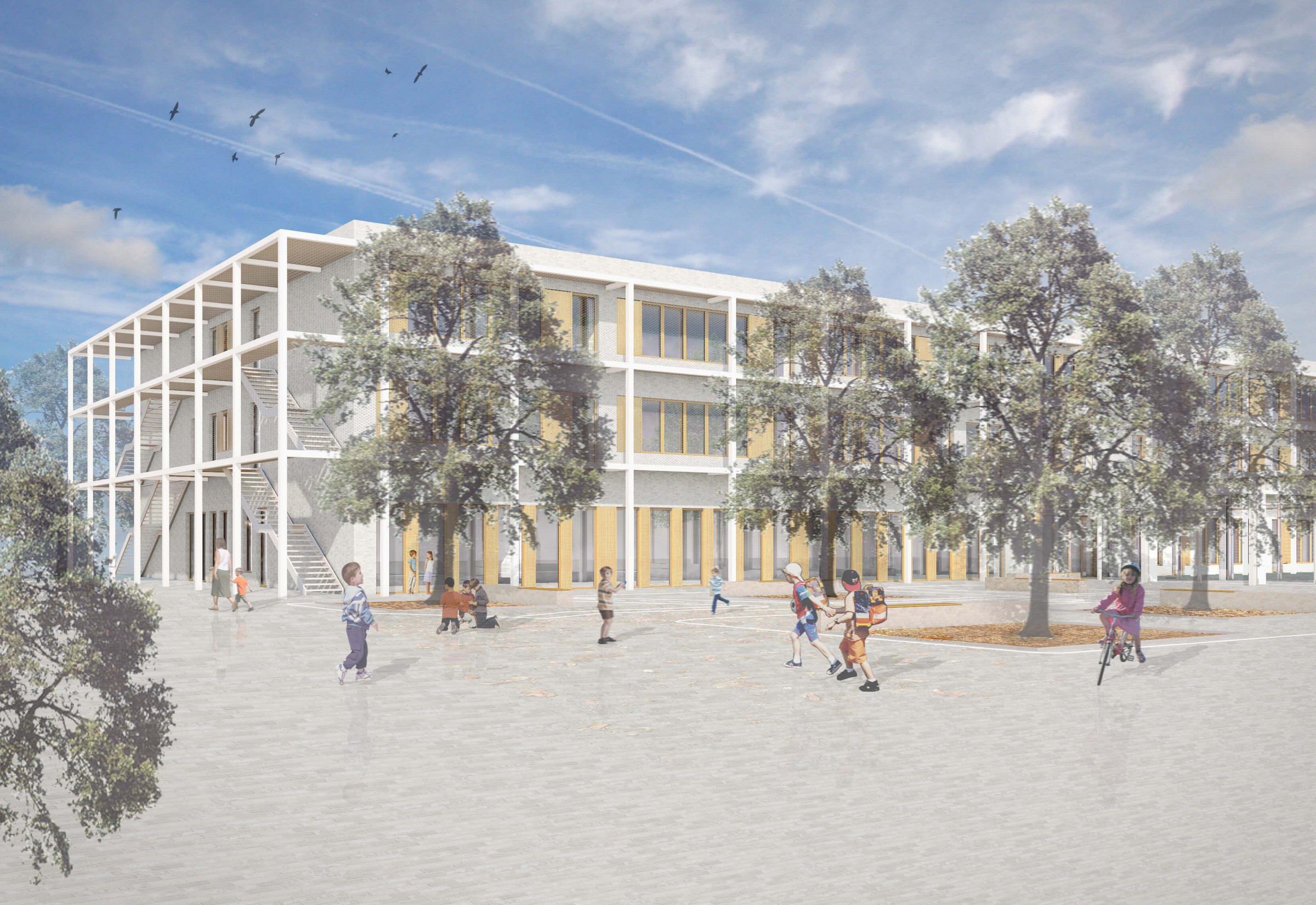 Primary School on Waldmeisterstraße in Munich, ongoing
The ground floor houses the general classrooms, such as rooms for handiwork and creative design - as well as the administration and the central dining room. A generously curved staircase in the center of the building leads to the upper floors, where the openly designed "learning house modules" of the grades are located.

The property is very densely covered with the school, sports hall and sports facility, which is why our design provides a strong spatial integration of the buildings and outdoor facilities. The two-layer façade is a result of the escape route system of the Learning House concept. A white steel structure is placed in front of the brick body to accommodate the access balconies.
less