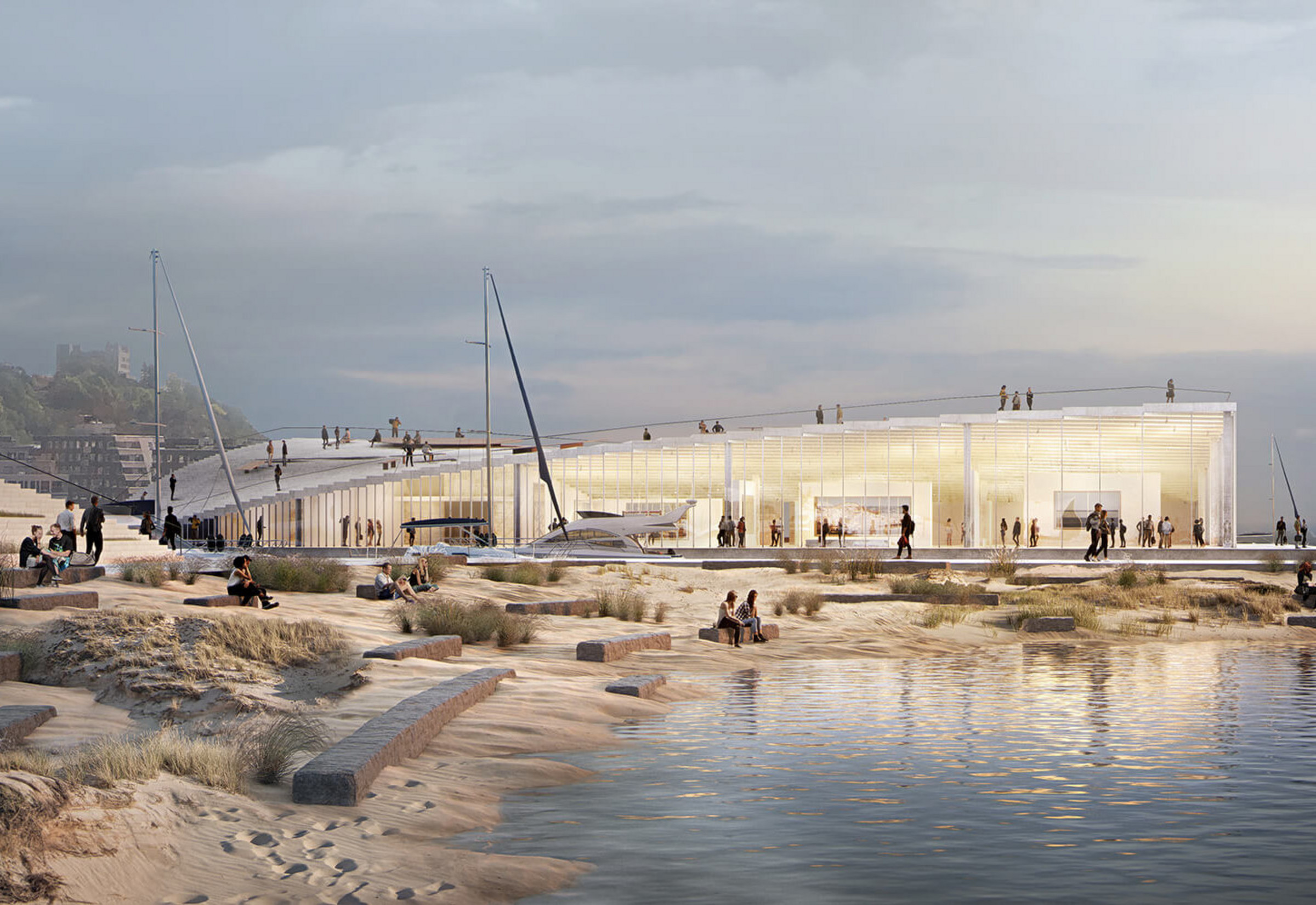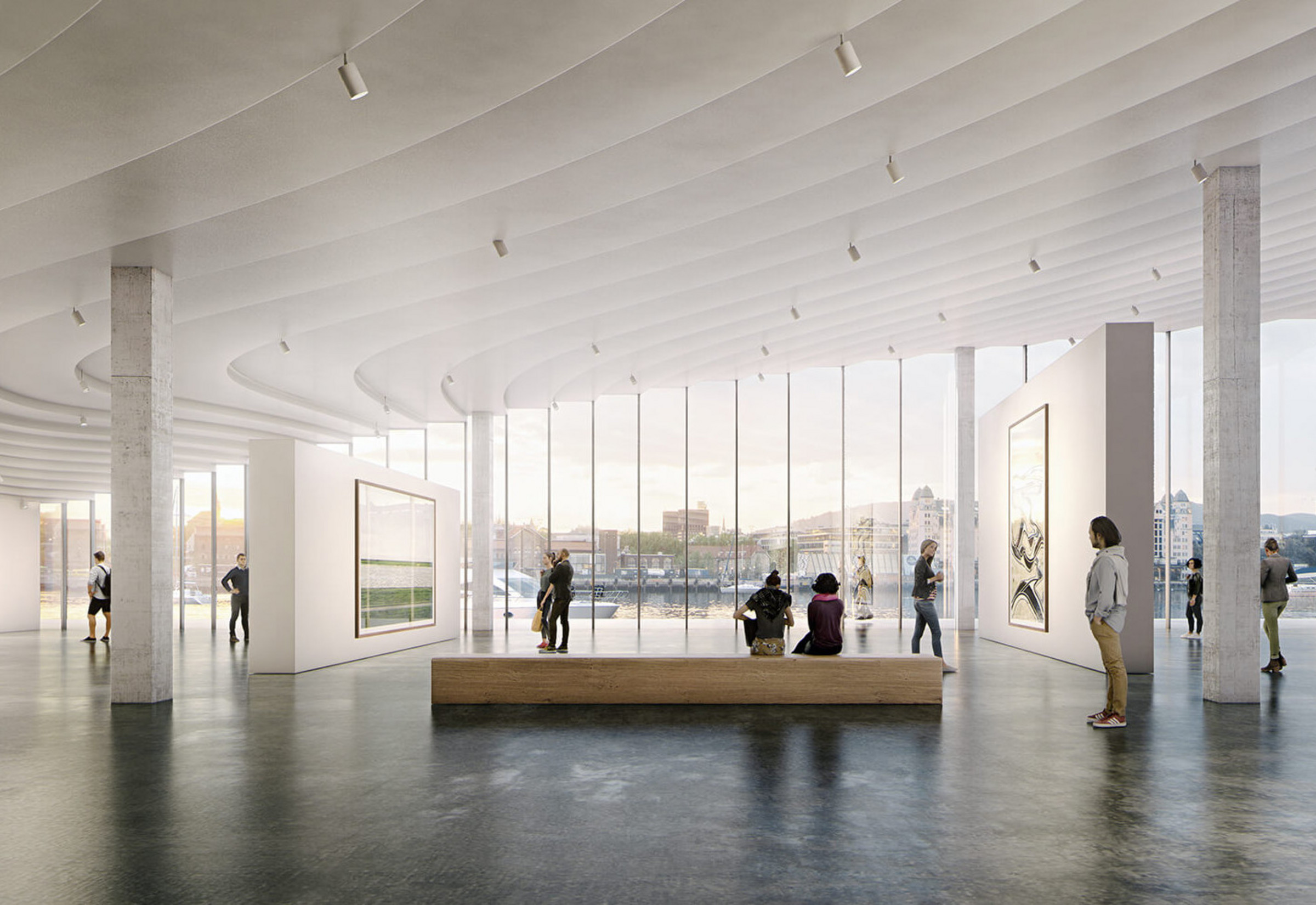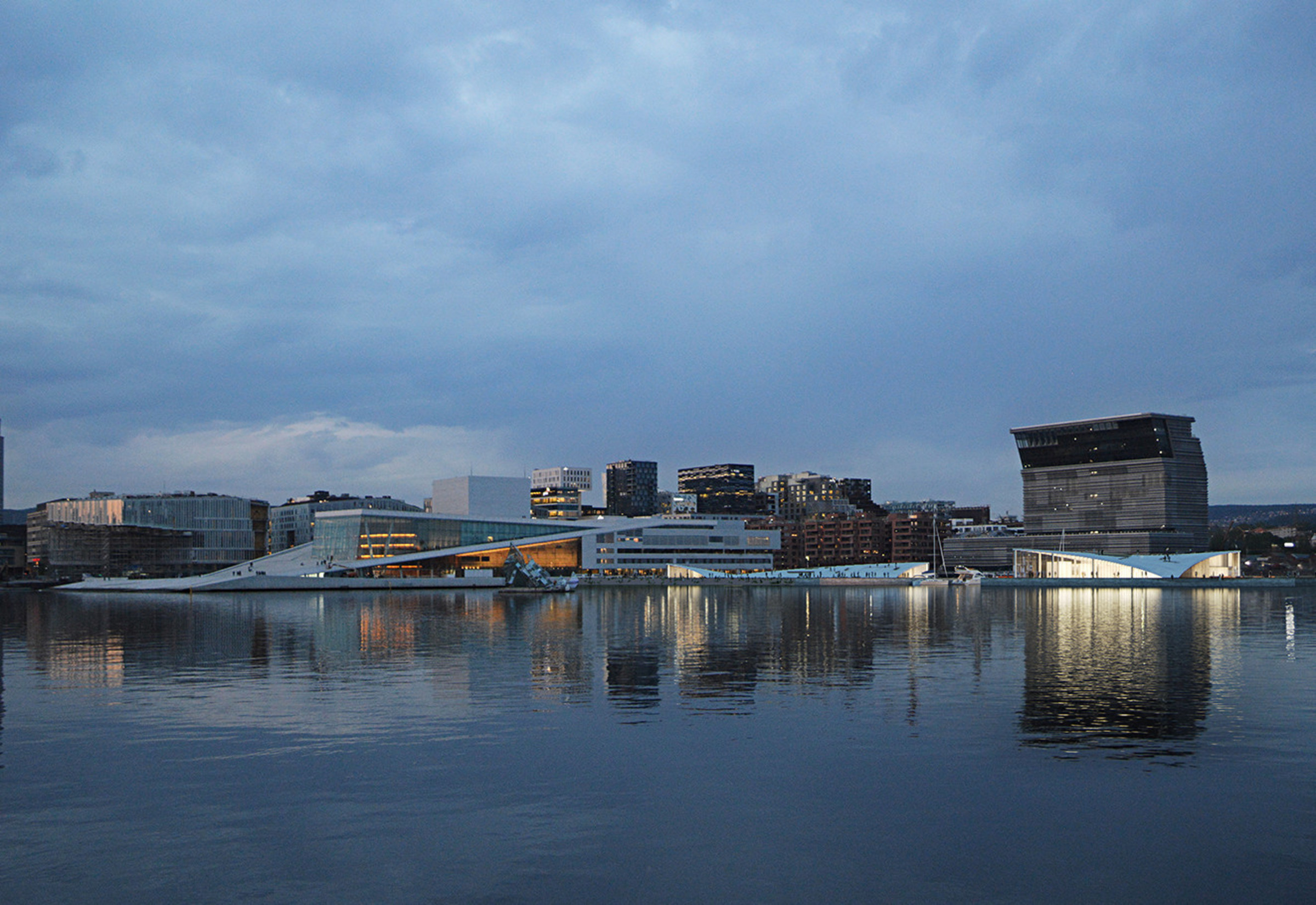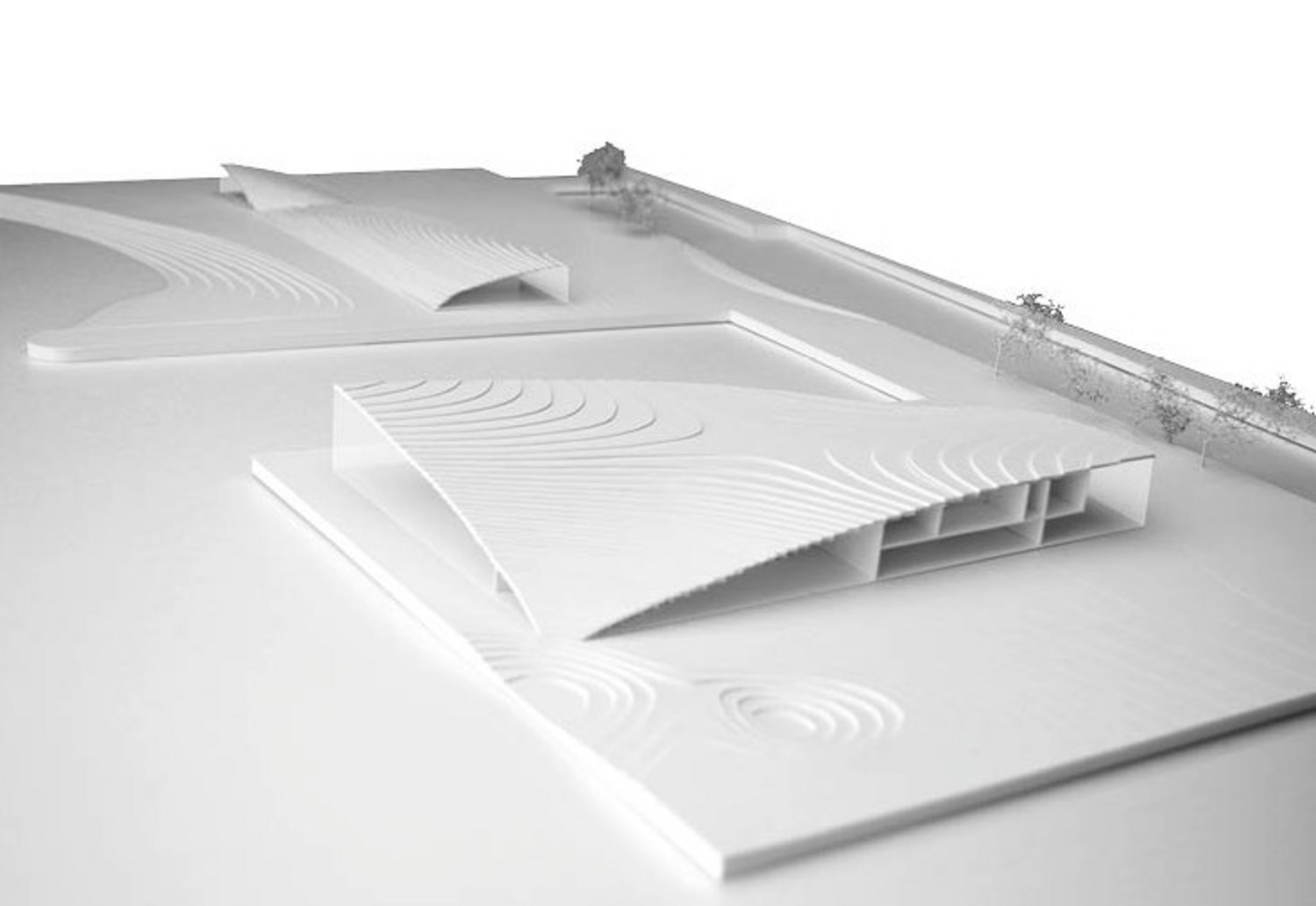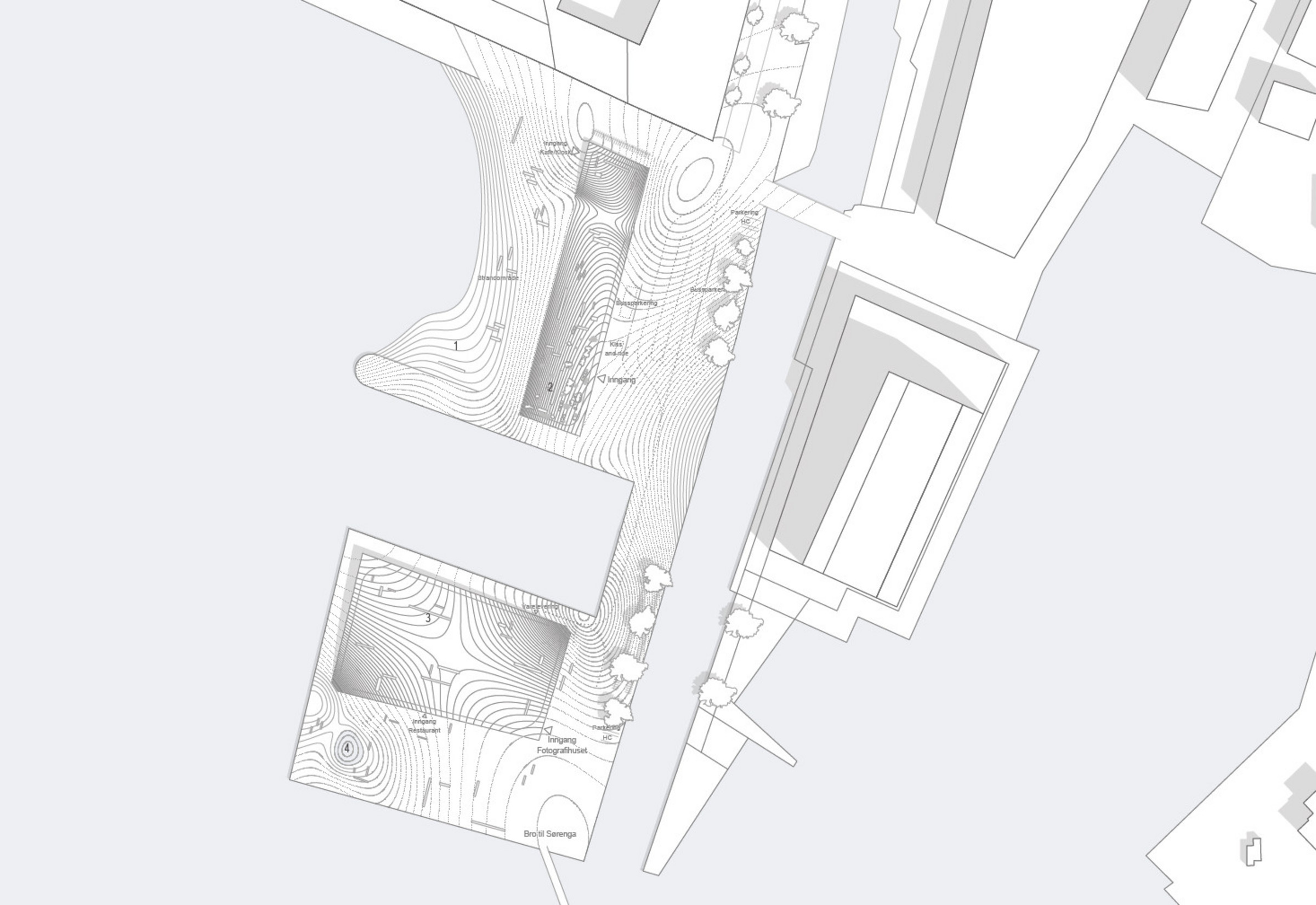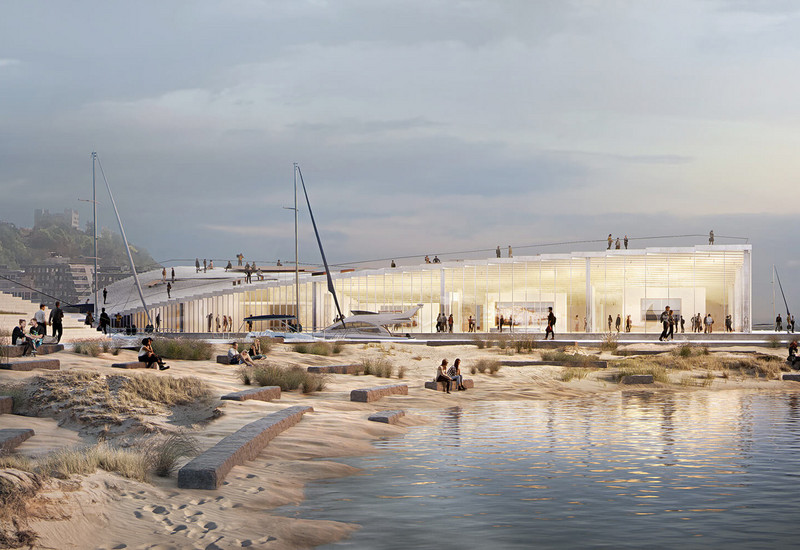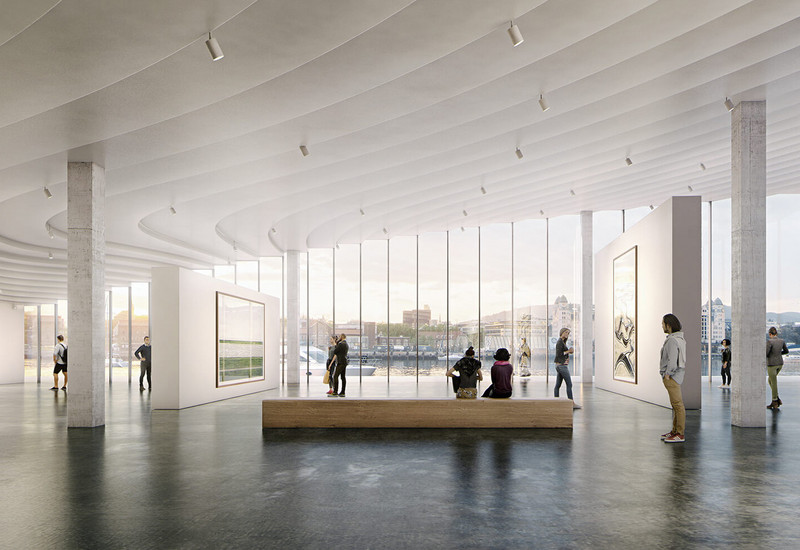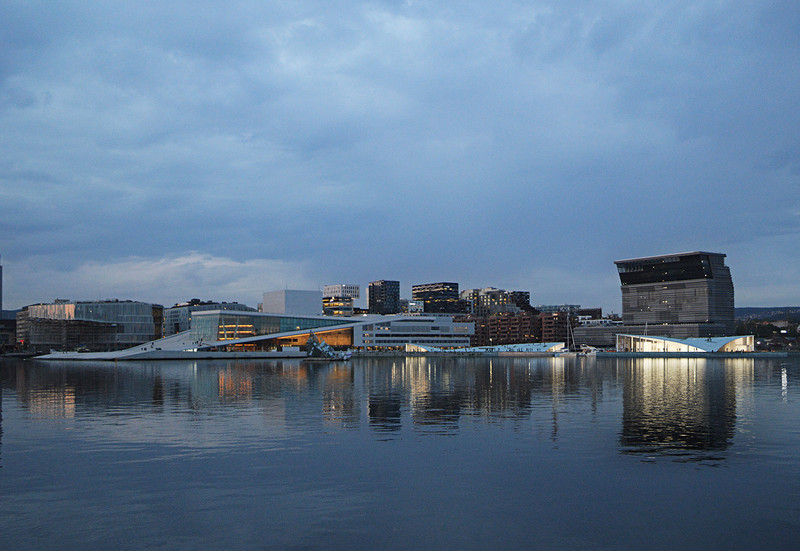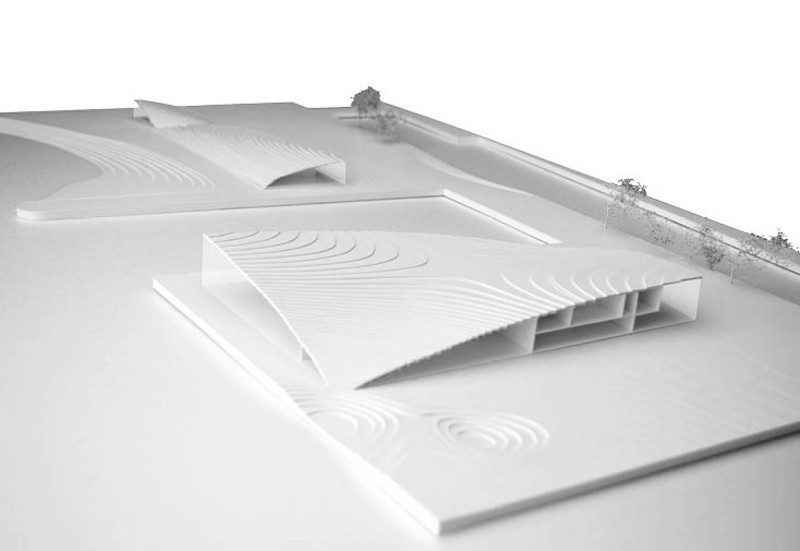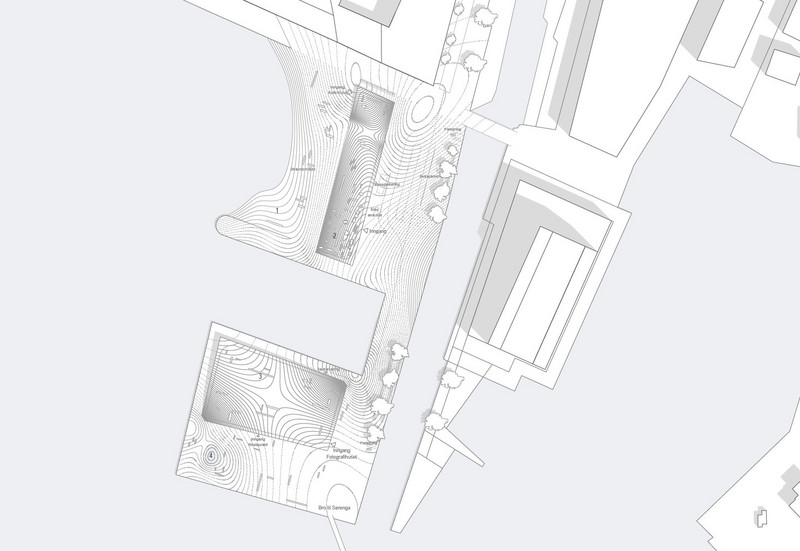 Photography Museum in Oslo
The prominent location at the northern end of the Oslo Fjord and the strong genius loci of the 'Sukkerbiten' dock are the starting points of our design: The two single-story buildings are designed with an expansive glass facade that is restrained but inviting.

The gently curved, walk-on paved roof rises up to a height of 8 meters. The interiors of the buildings will accommodate exhibition areas and a café. The quayside between the buildings becomes a city beach that is transfigured with seating steps leading down into the water.
less