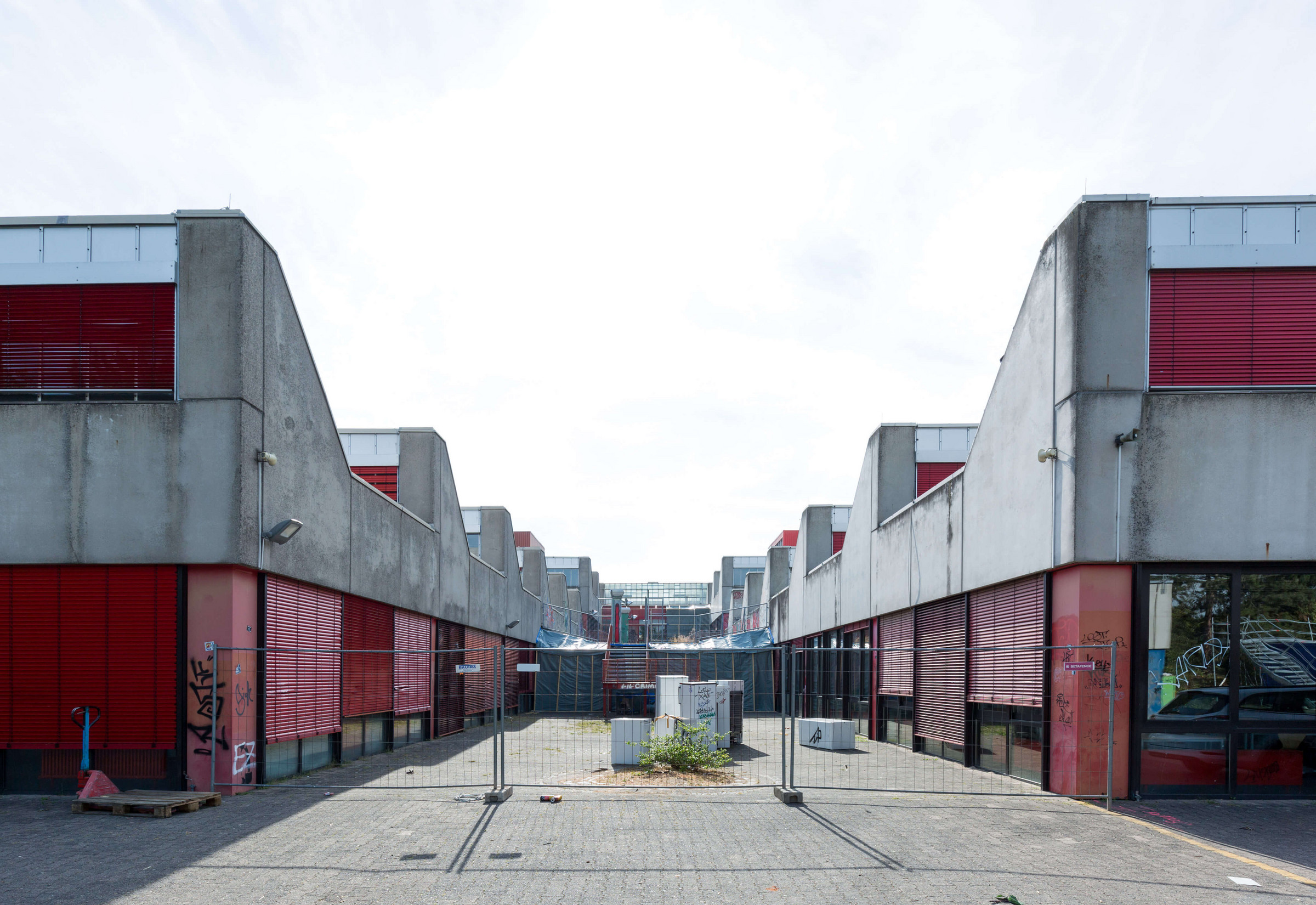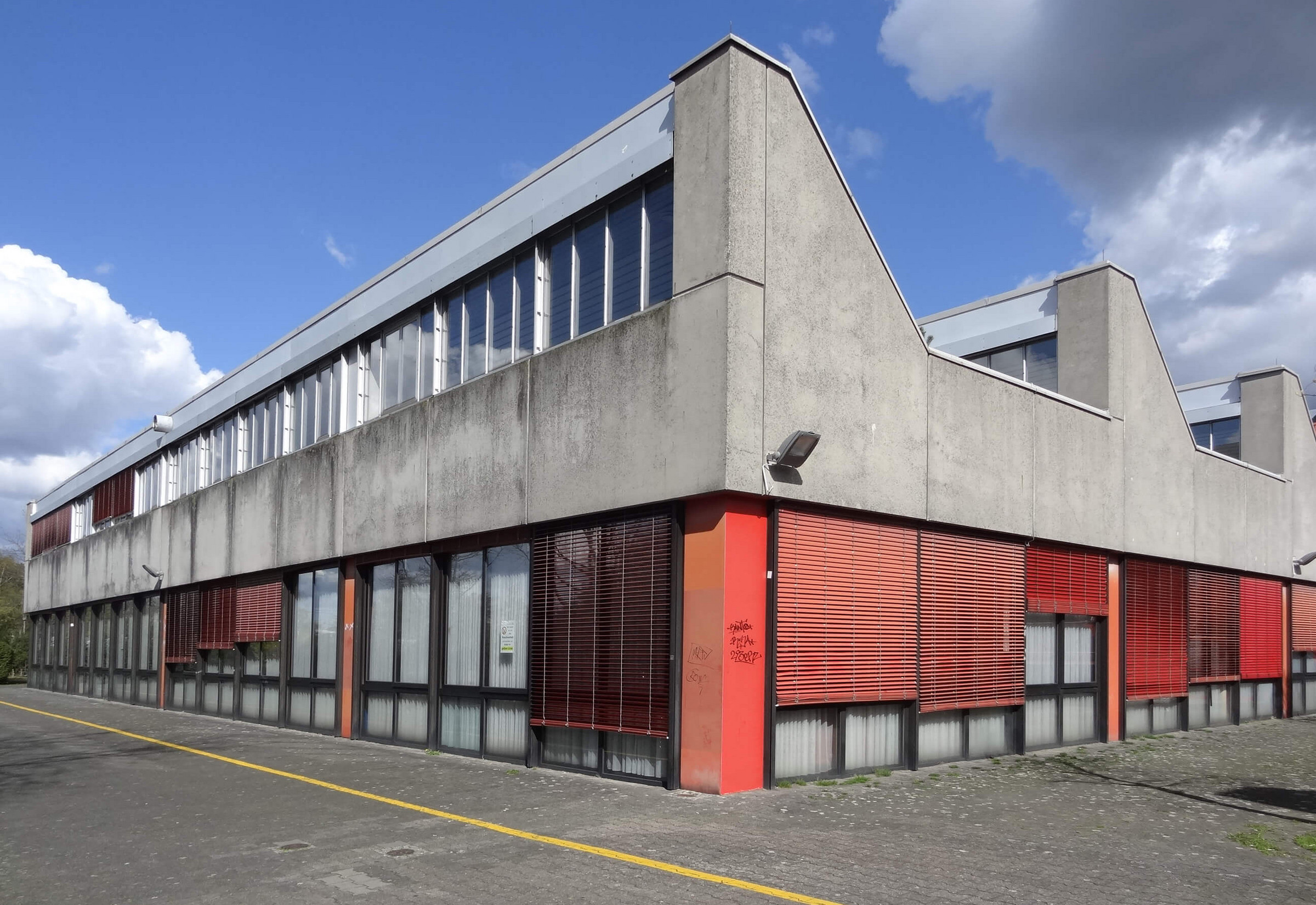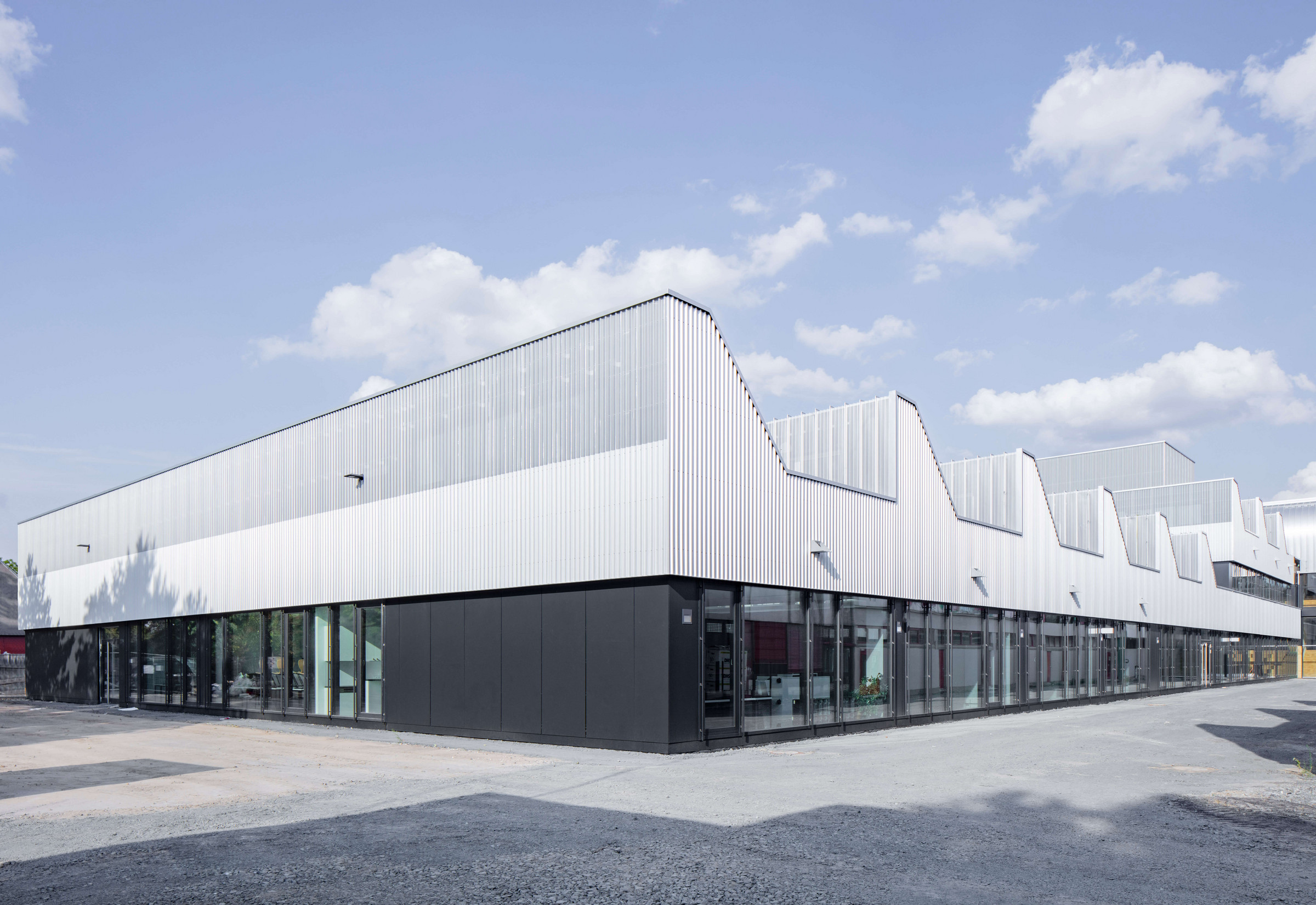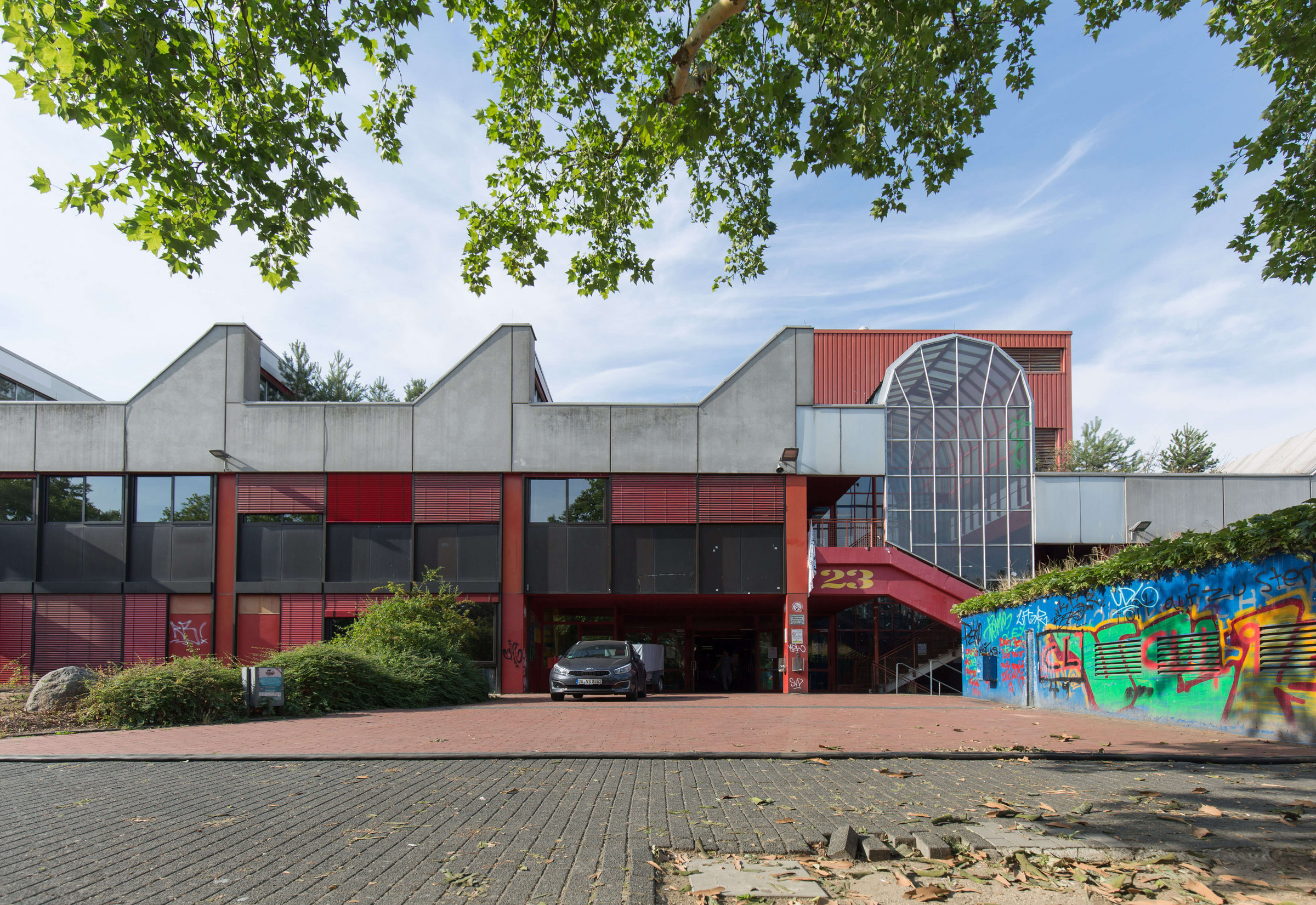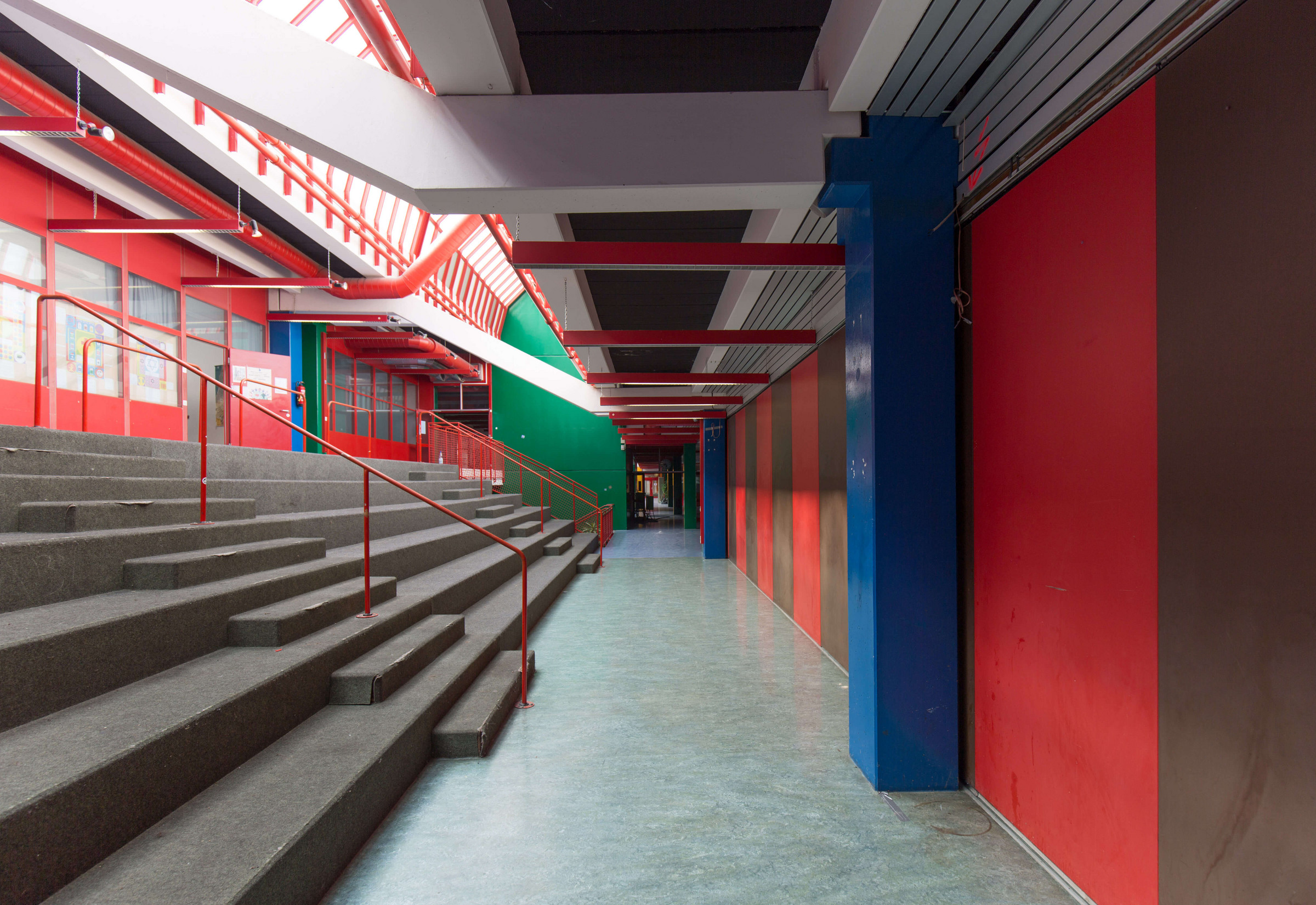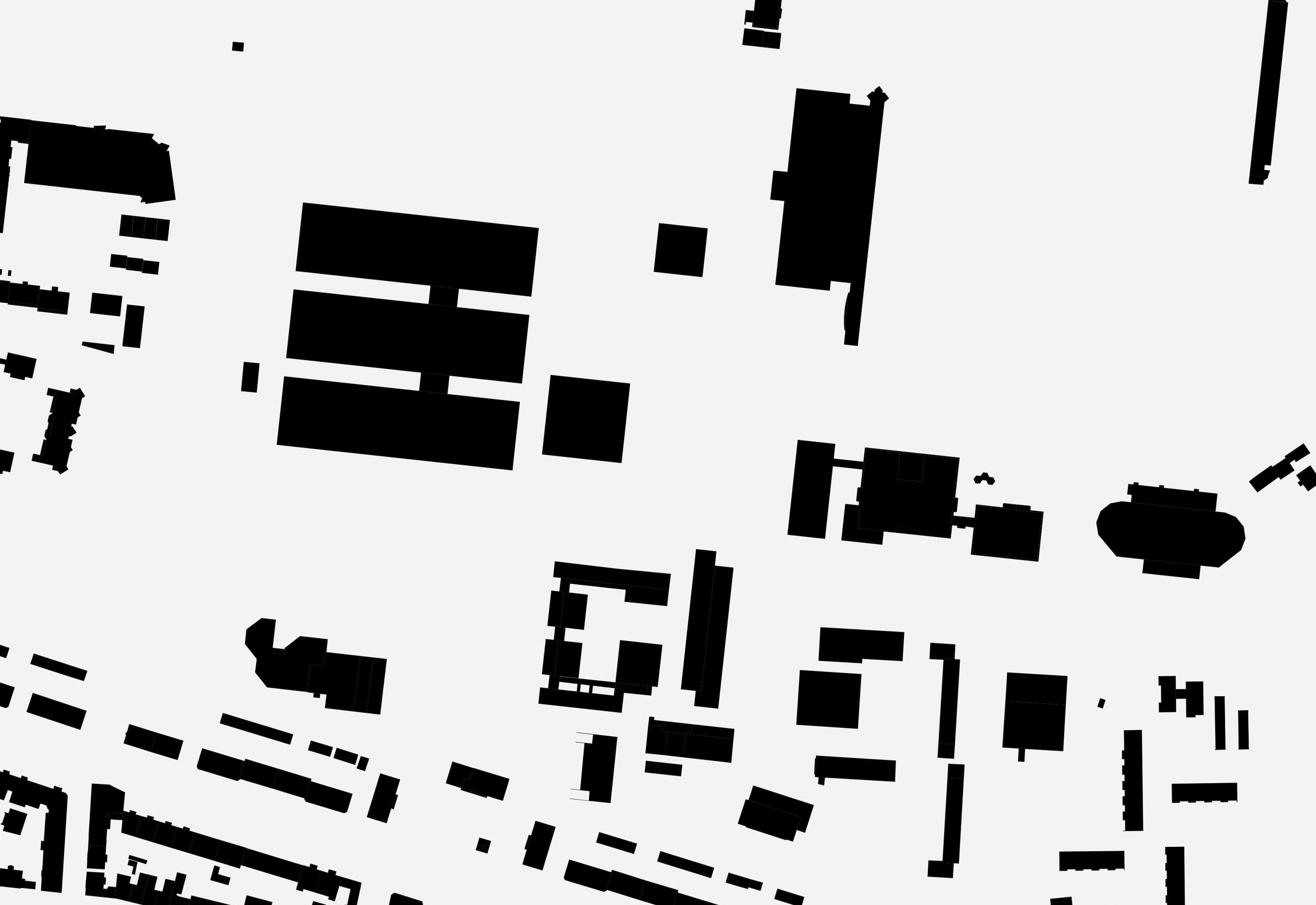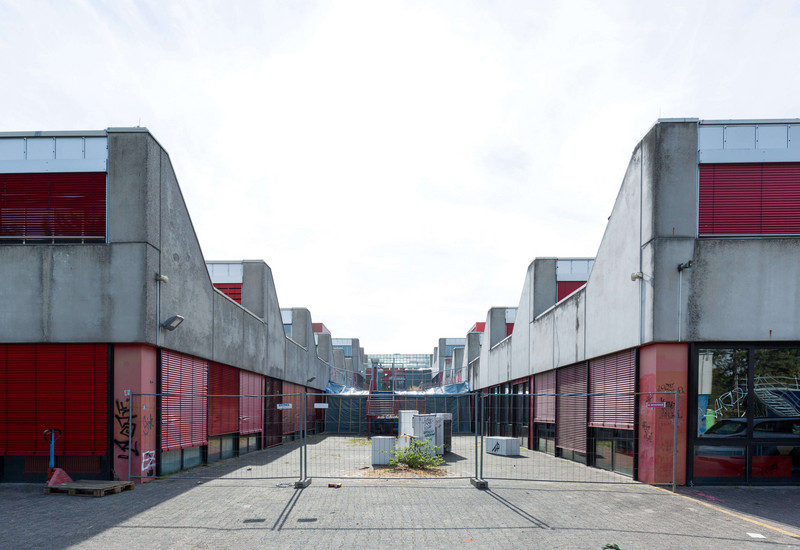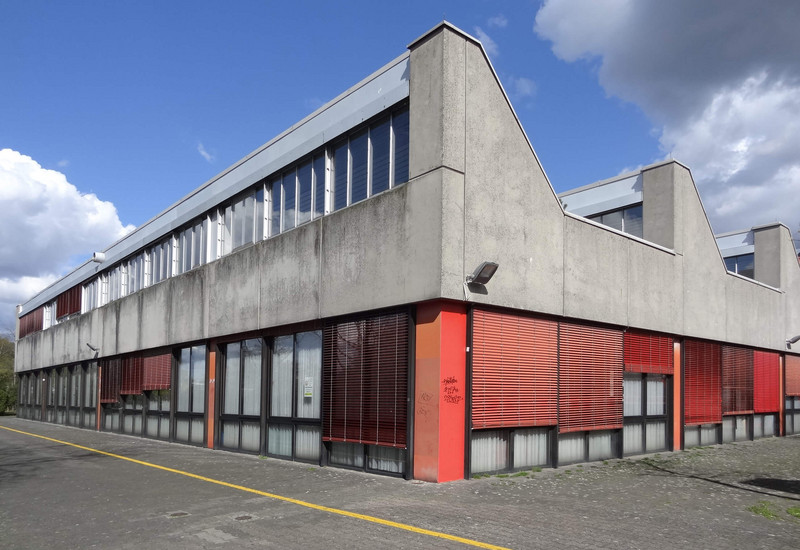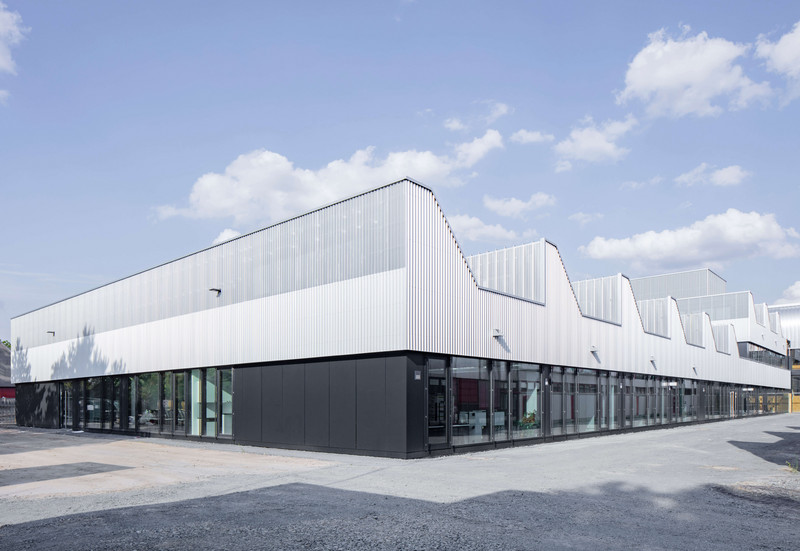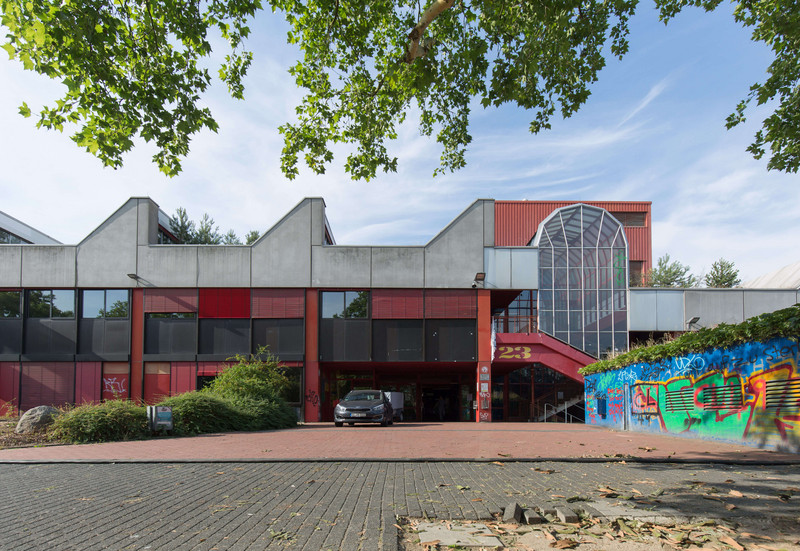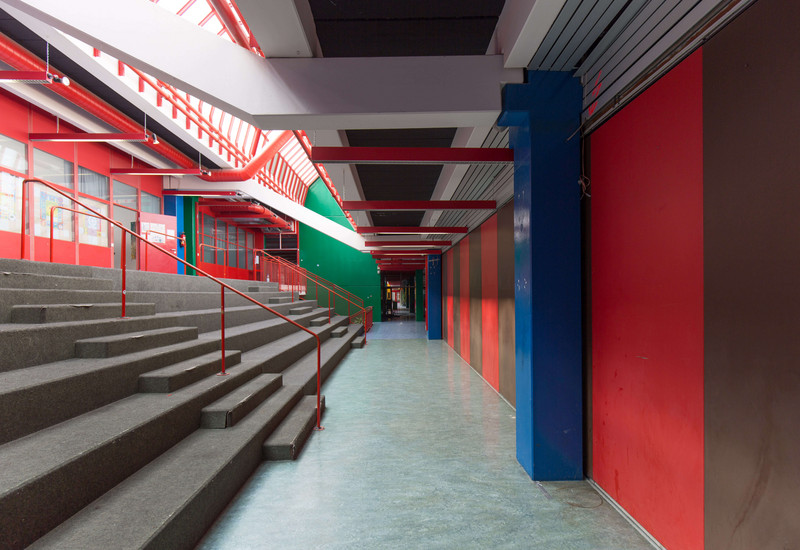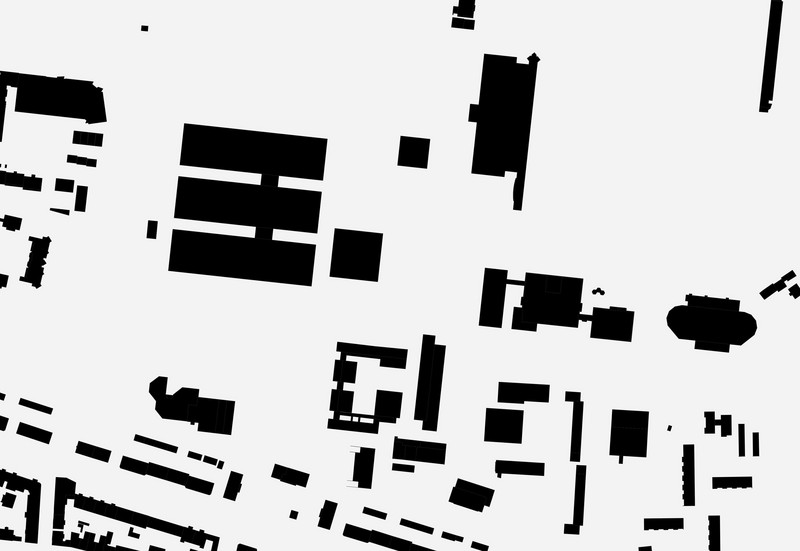 North vocational school center in Darmstadt, ongoing
The new entrance is located on the east side and faces the green area. There, together with the new canteen building, a new entrance square is created, which merges into the green space.

The three independent vocational schools of the Schulzentrum Nord – the Heinrich-Emanuel-Merck-Schule (built 1985), the Martin-Behaim-Schule (built 1978) and the Friedrich-List-Schule (built 1983) – are to be merged into one organisational unit. For this purpose, the existing borders in the main development axis will be abolished, the magistral will be strengthened and a connection between the three buildings will be developed.

In addition, the organisation of rooms according to functional areas and not according to individual vocational schools enables a stronger unity of the school centre. In order to meet the requirements of contemporary teaching, the spatial structure will be comprehensively restructured and a range of different learning areas, such as learning landscapes, will be created. The refurbishment is being carried out in three construction phases, the middle block has already been completed.
less