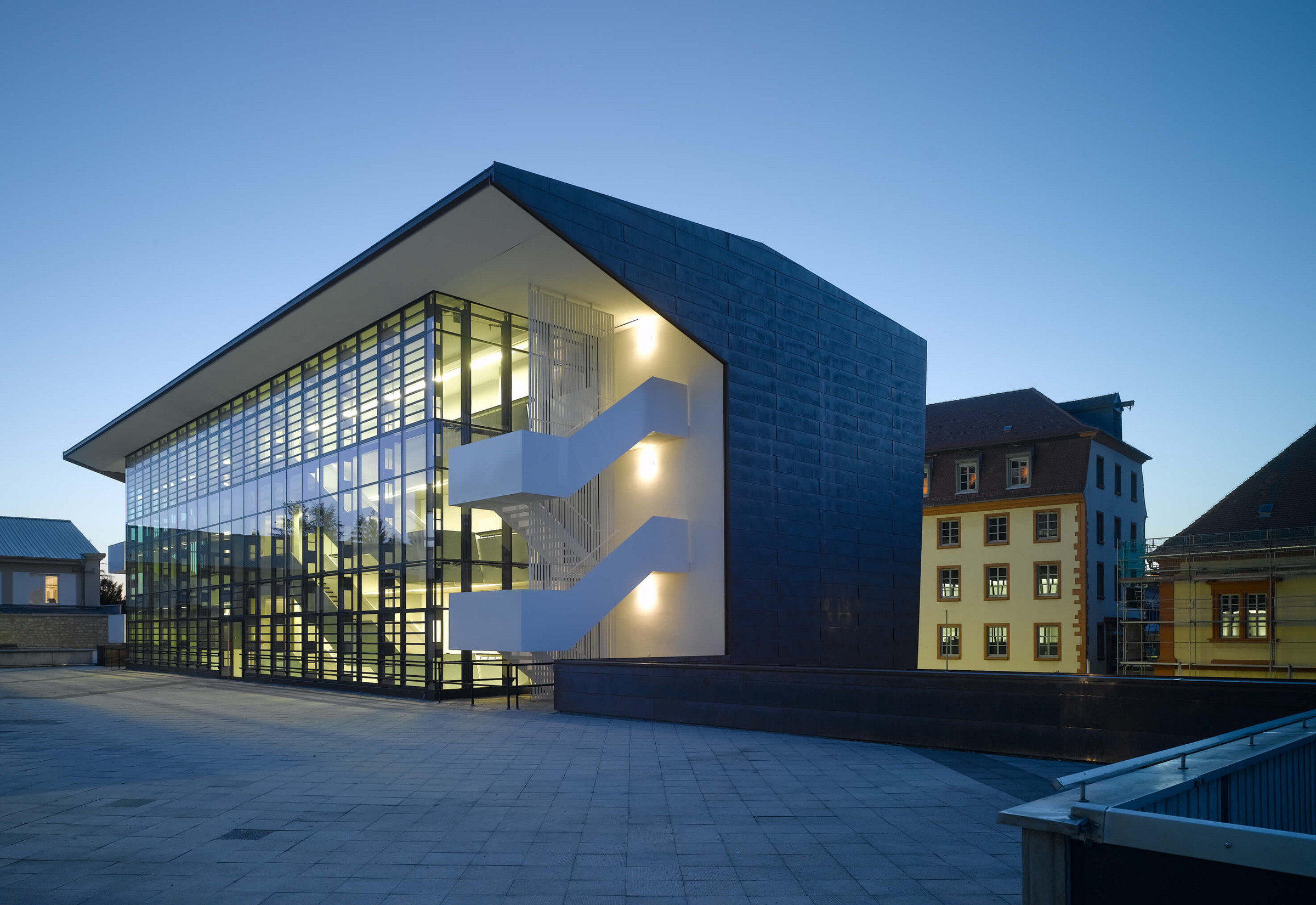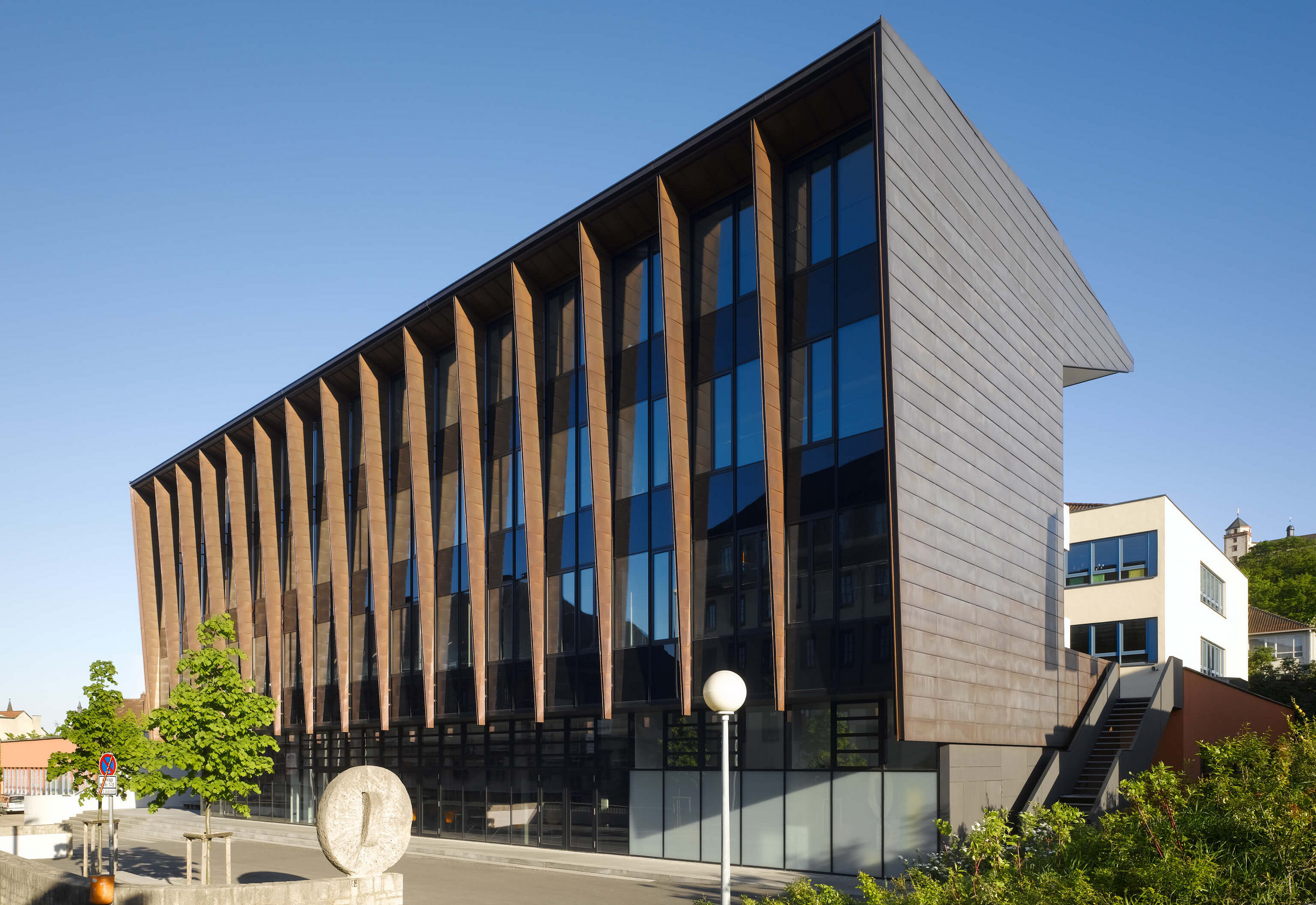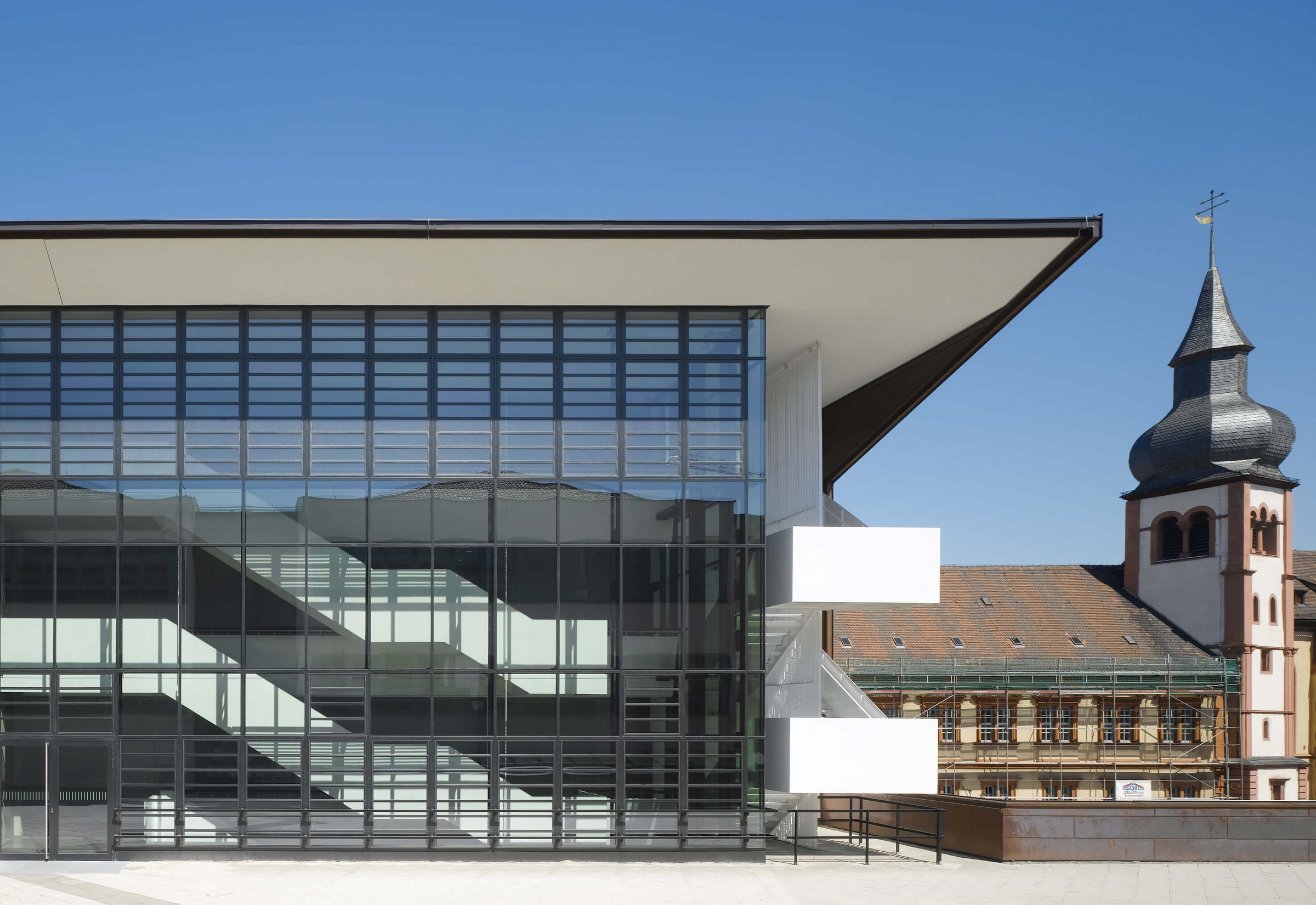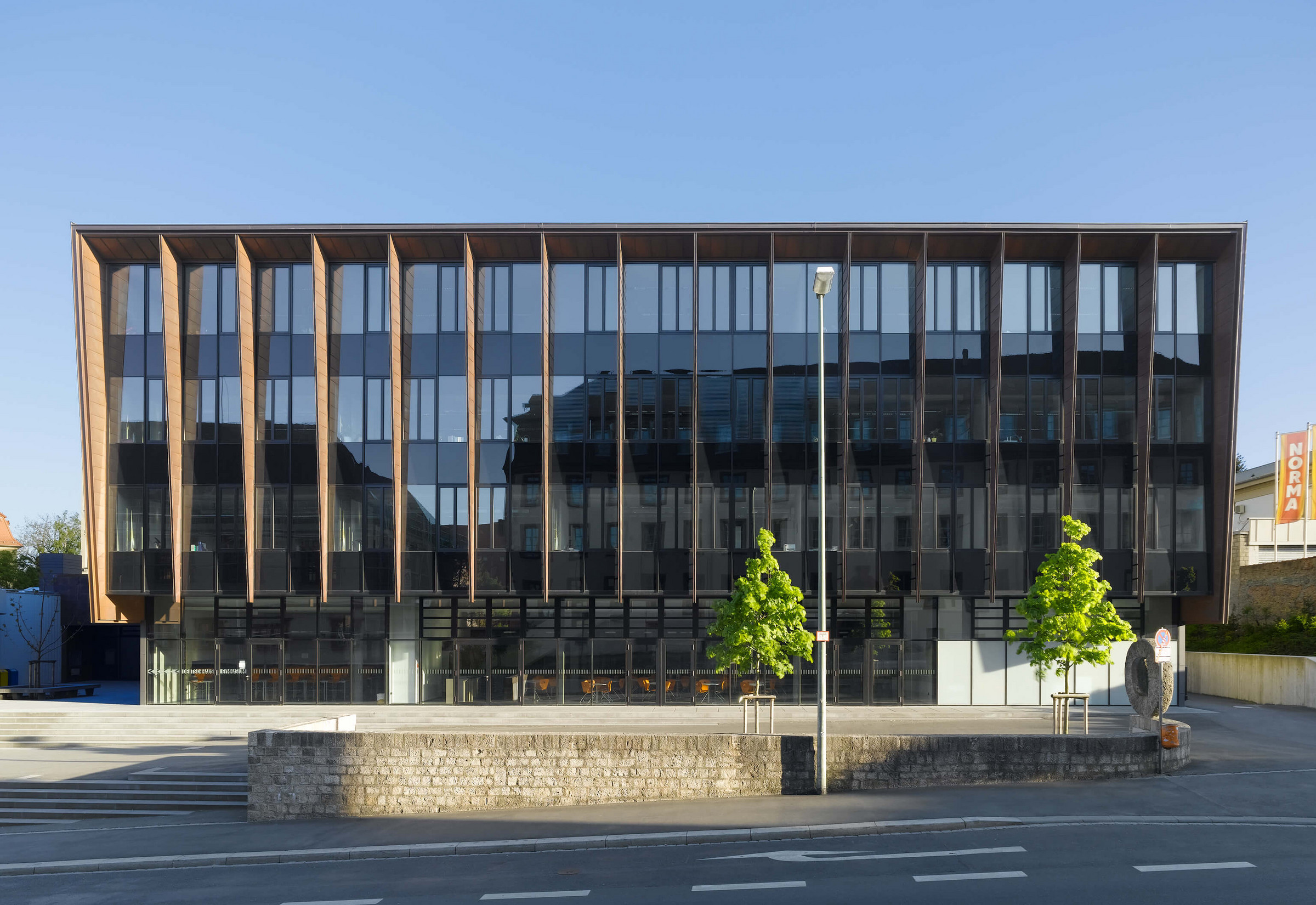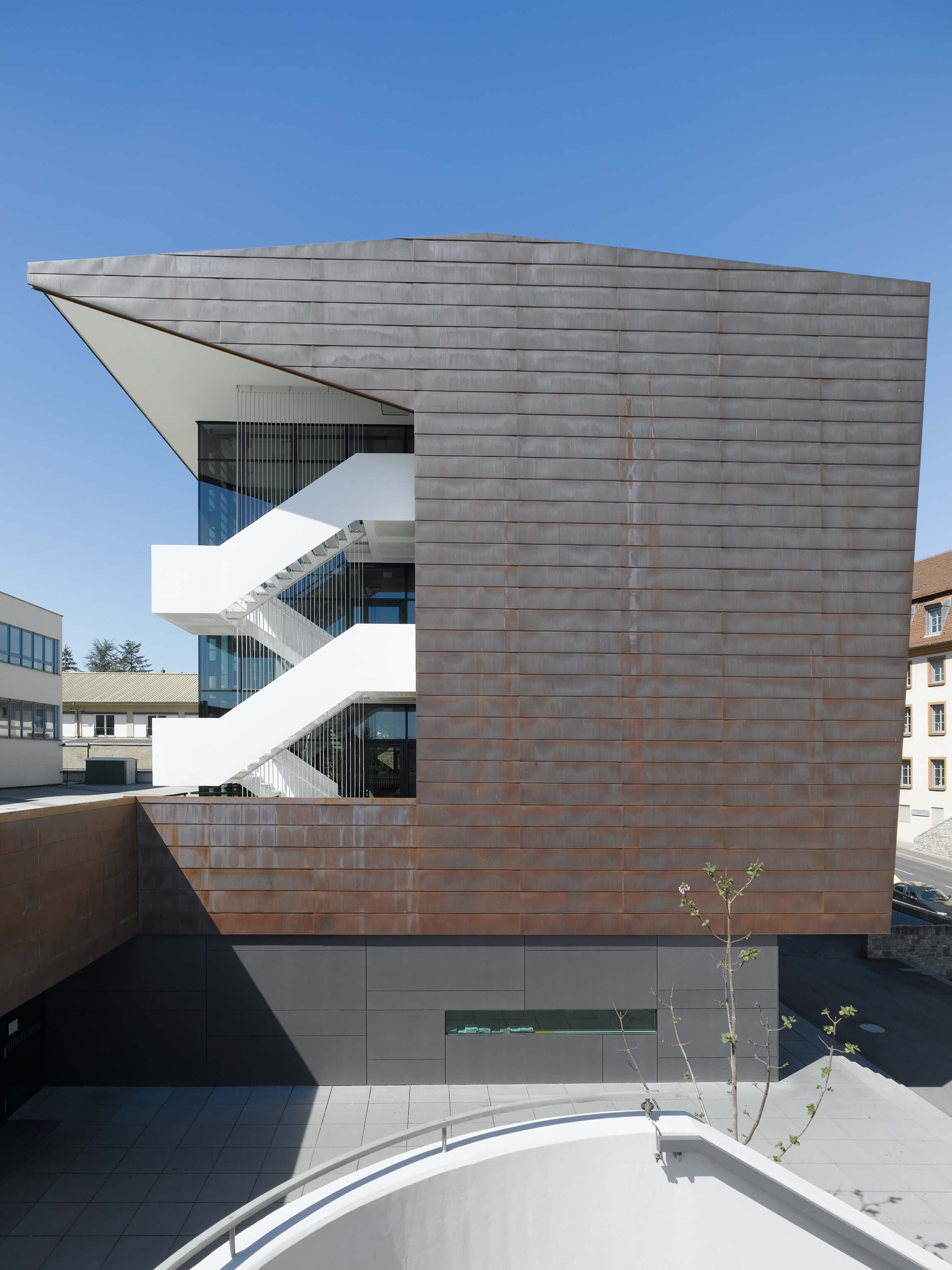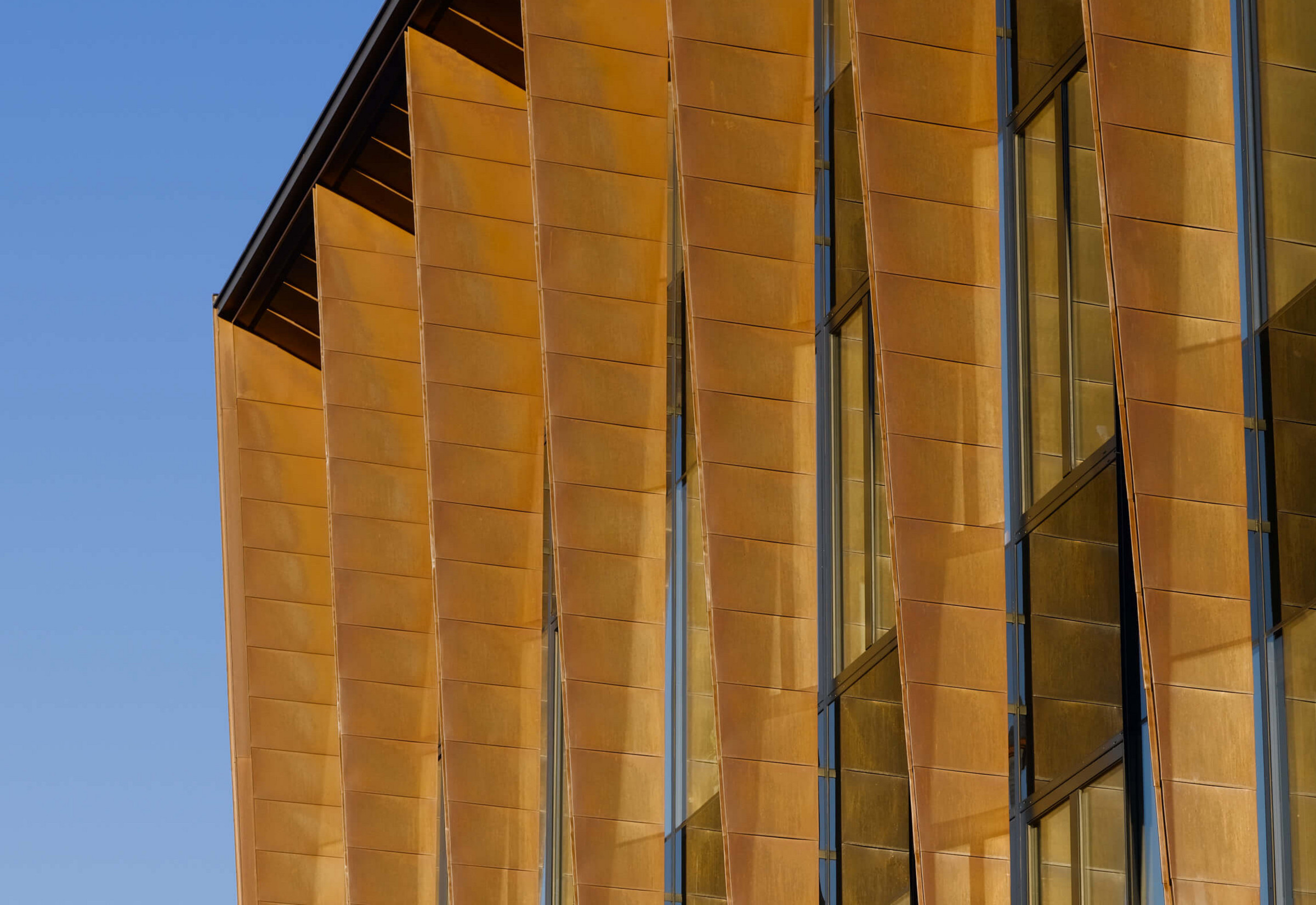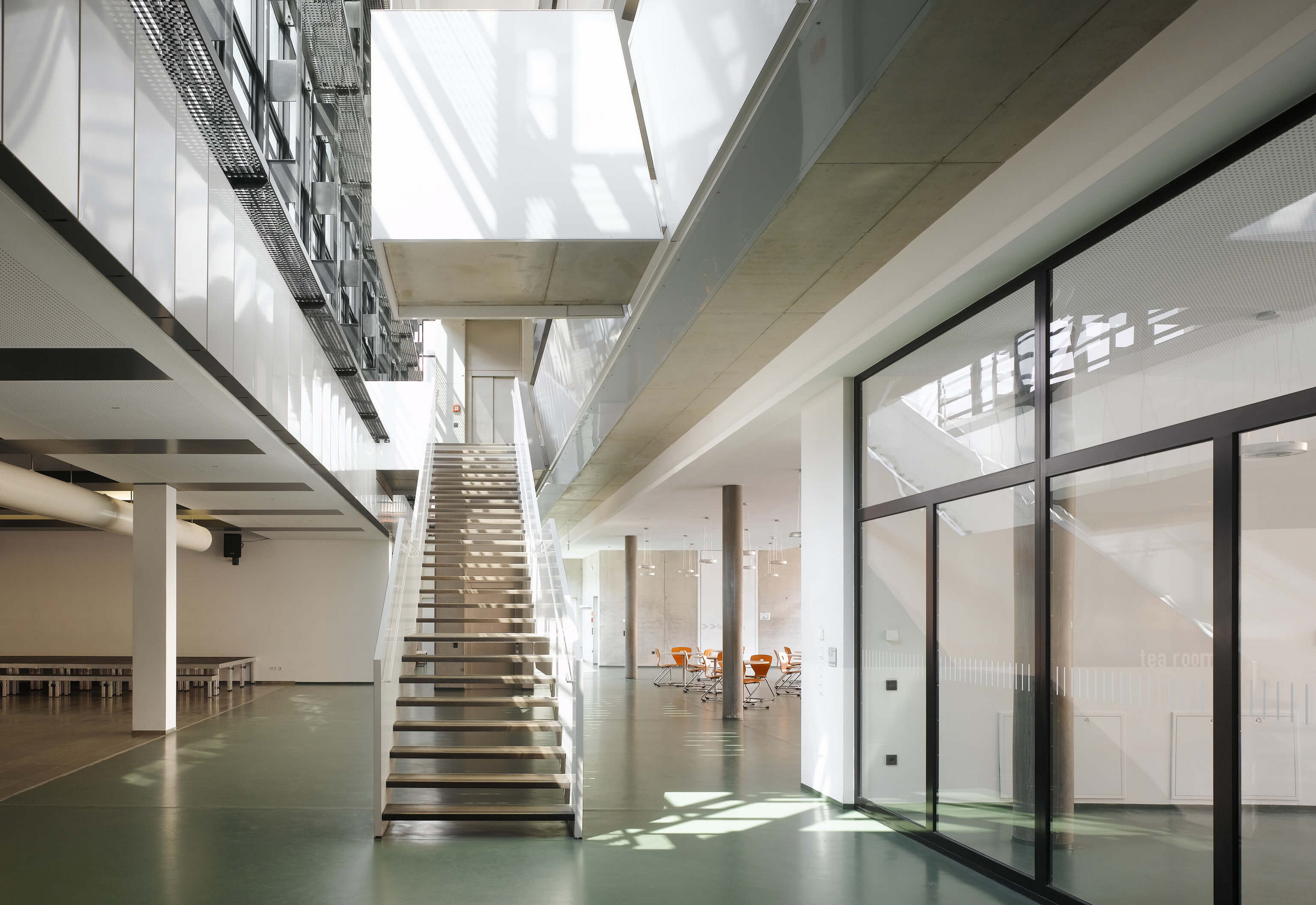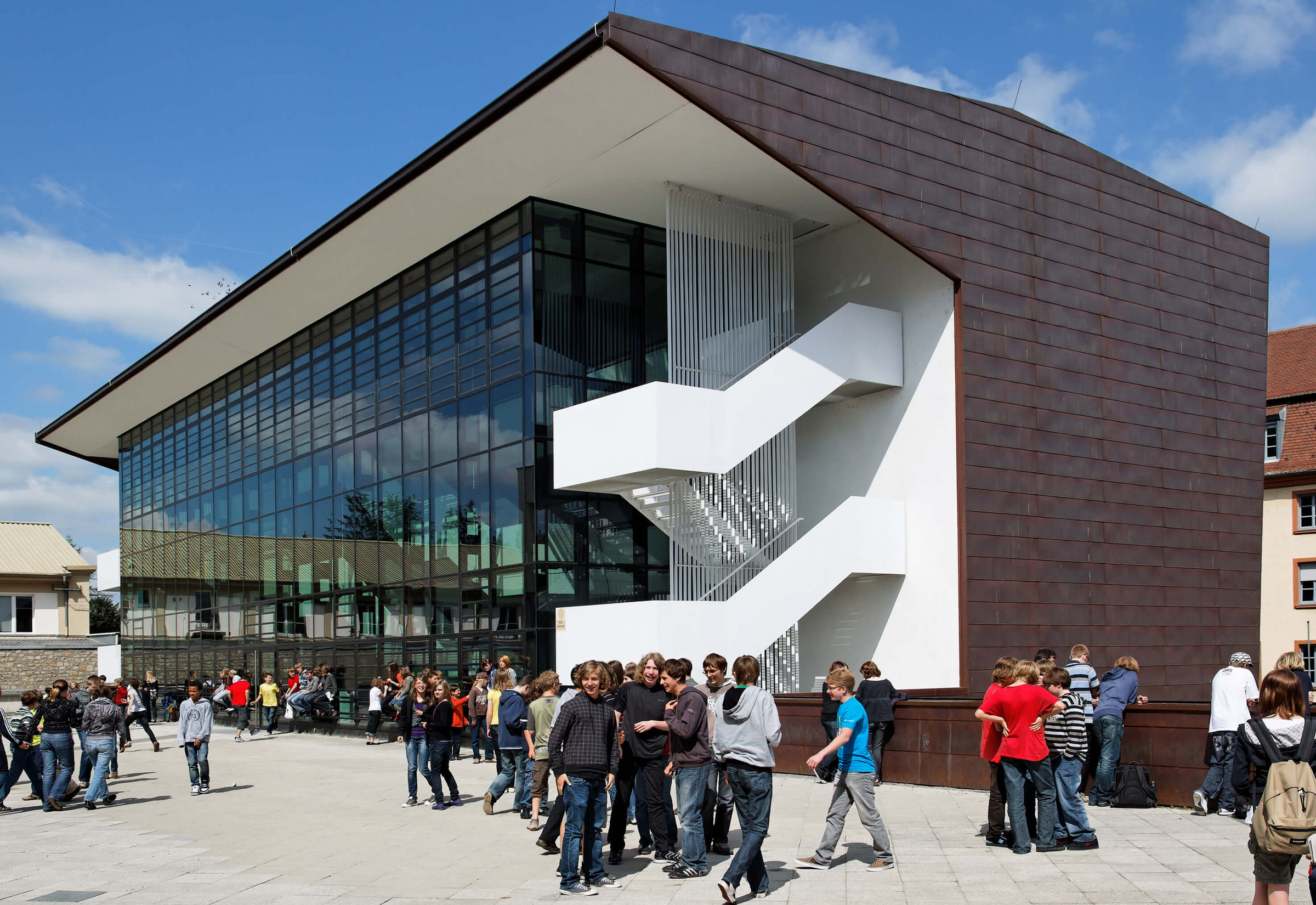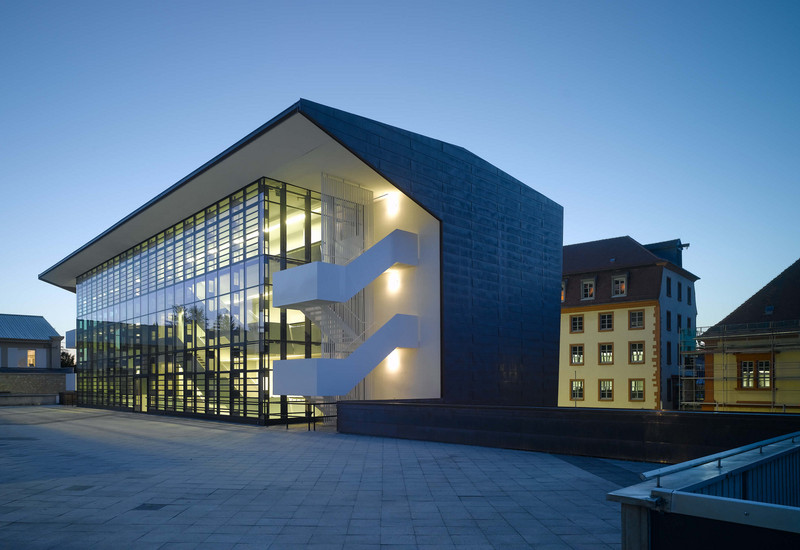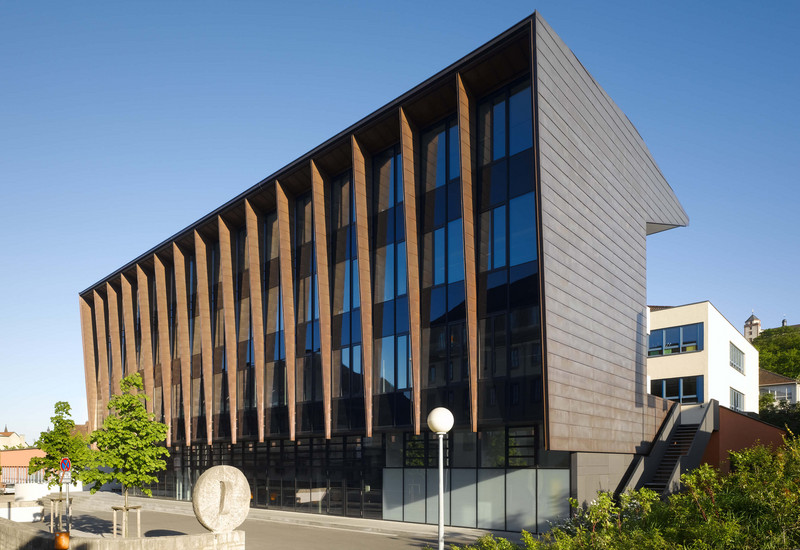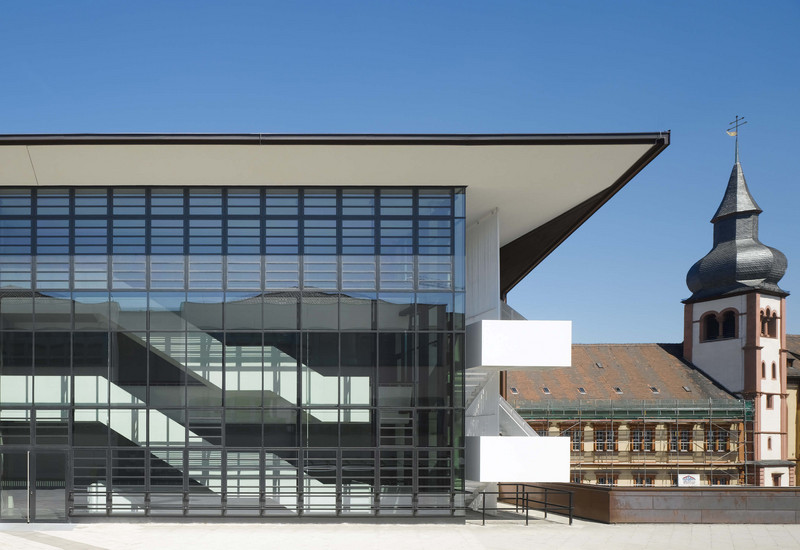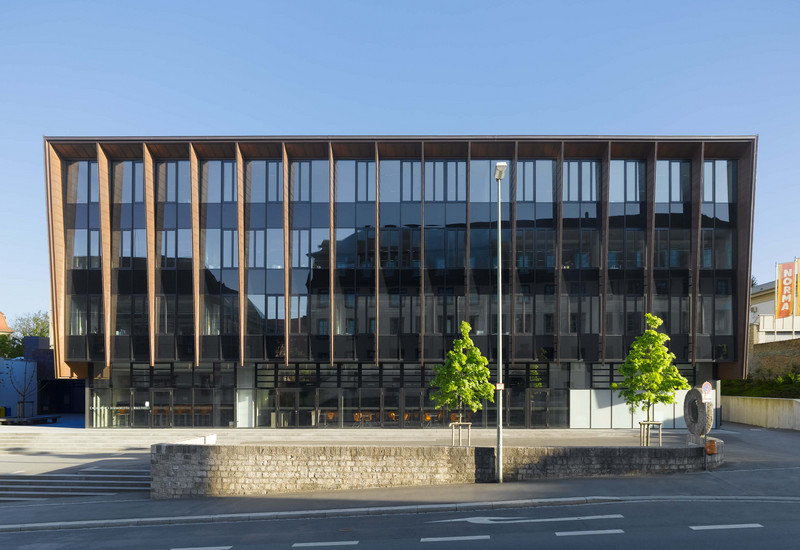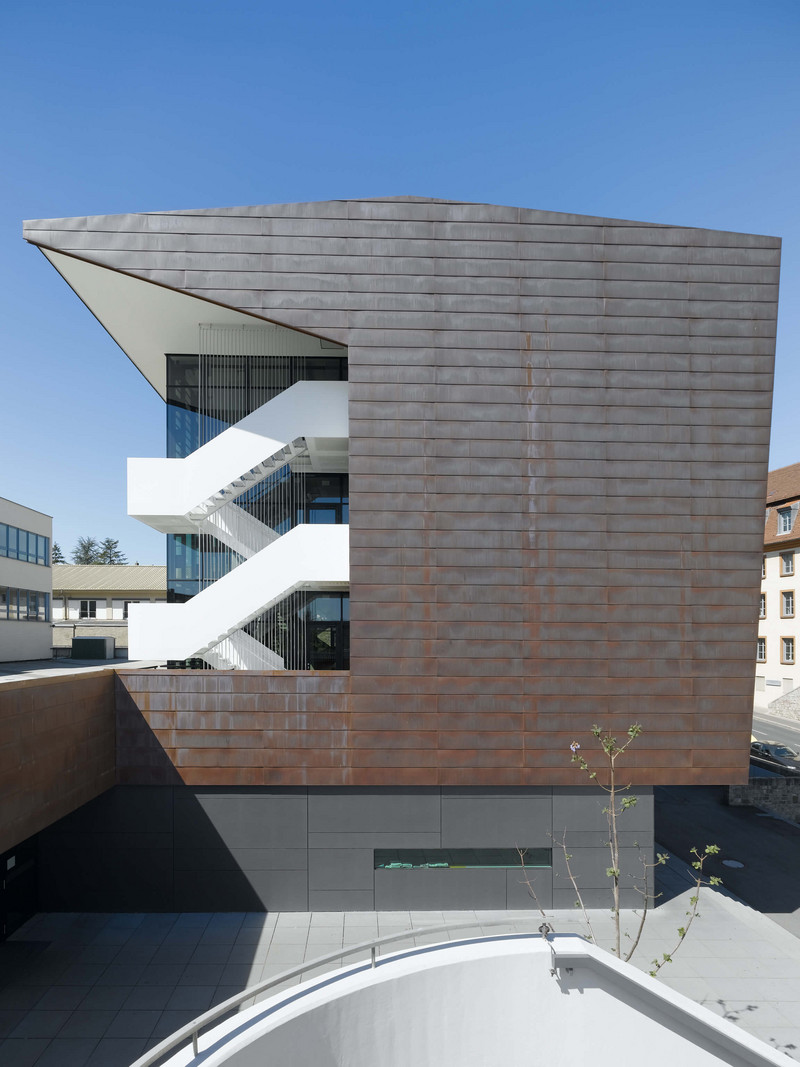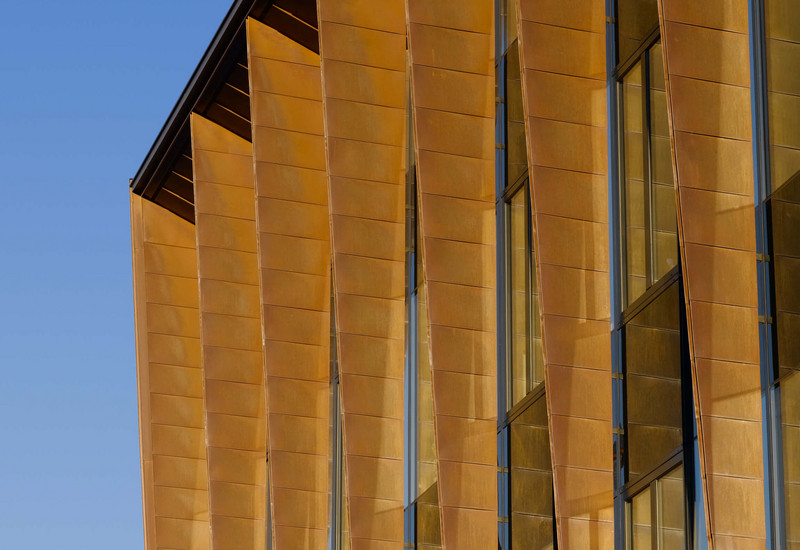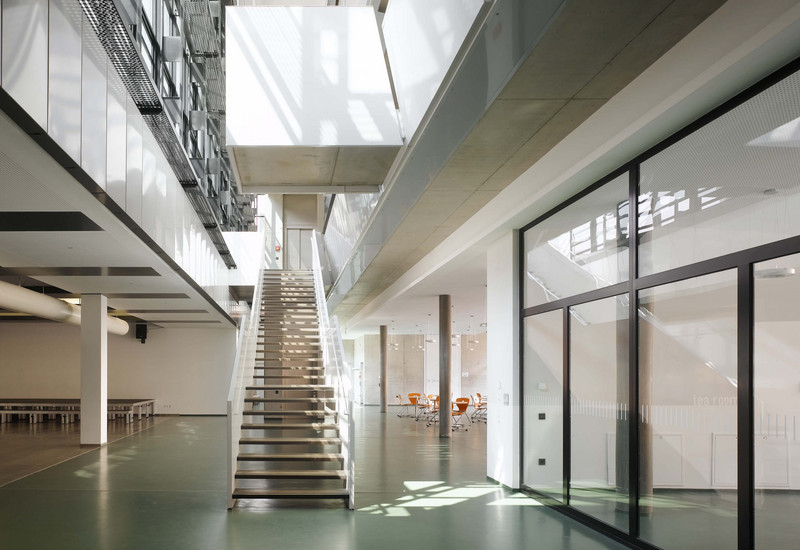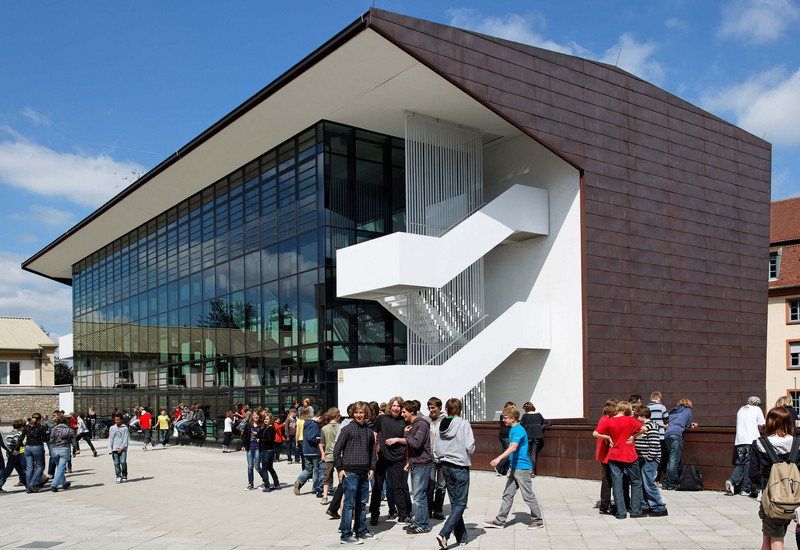 Deutschhaus High School Würzburg
The annex building and the old building are both accessed from the newly designed, common entrance area. By using familiar shapes and materials, a relationship is established between history and the present.

We decided to design the new building as a linear structure that serves to define space: on the side with the existing building, a new schoolyard is created on the roof of the pavilion, while on the other side, the street space is now bounded by the new building, which forms the previously lacking spatial edge and serves as a counterpart to the old buildings on the opposite side of the street. The gently inclined roof with overhanging eaves establishes the connection between the existing schoolhouse and the neighboring buildings, as does the facade with its copper elements, which mediates between the contemporary architectural approach and the historical palette of materials.
less
Construction costs
appr. 9,2 Mio. Euros

Service phases
1-9

Planning team
Marcus Kary (PL), Torsten Hannig, Ewald Stüdlein, Daniel Herget
Structure planning / Health and safety coordination
Mittnacht beratende Ingenieure mbi, Würzburg

Building physics
Wolfgang Sorge, IFB Ingenieurbüro für Bauphysik GmbH, Nürnberg
Landscape design
Jochen Soukup, Zürich

Photos
© Zooey Braun
less