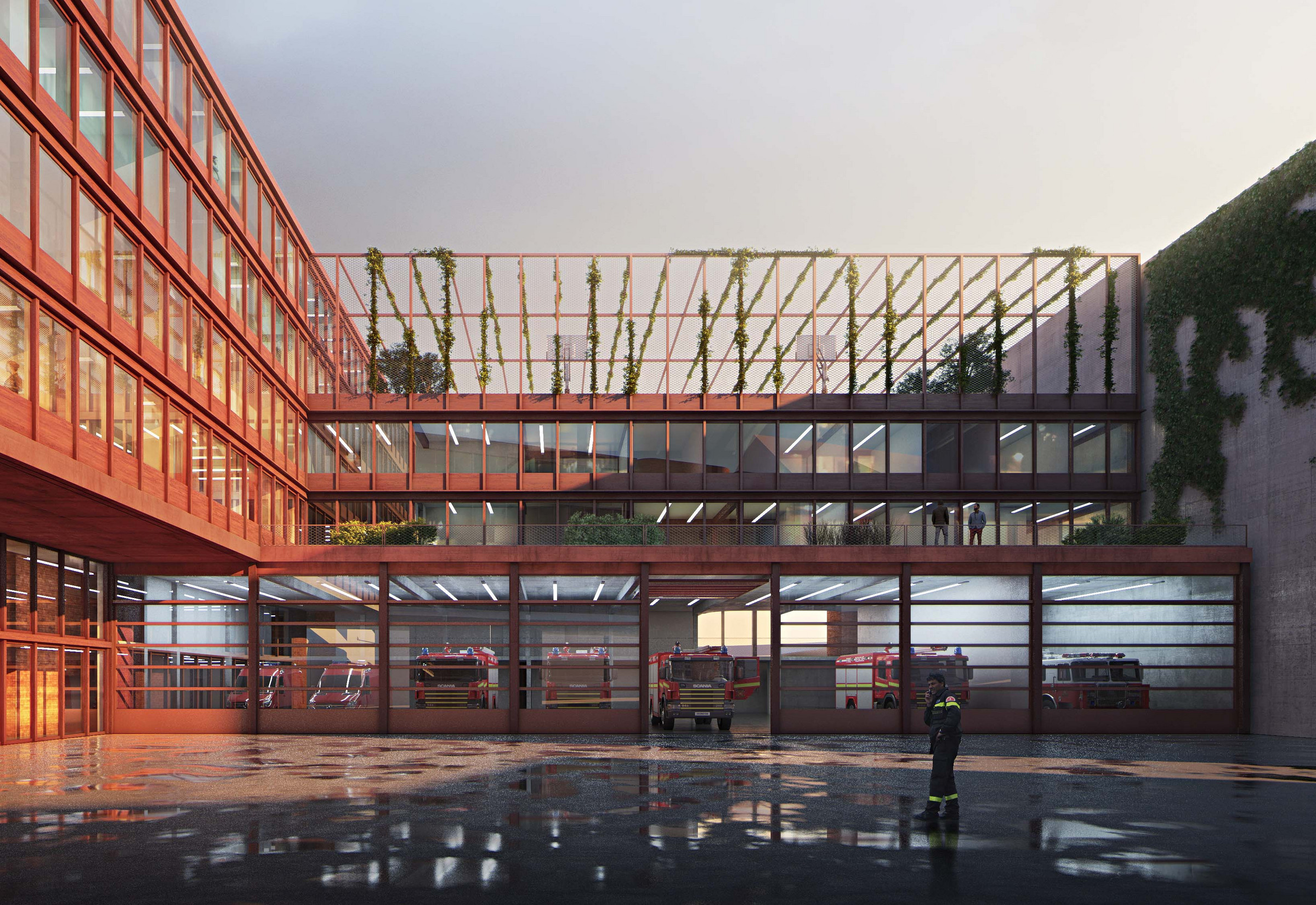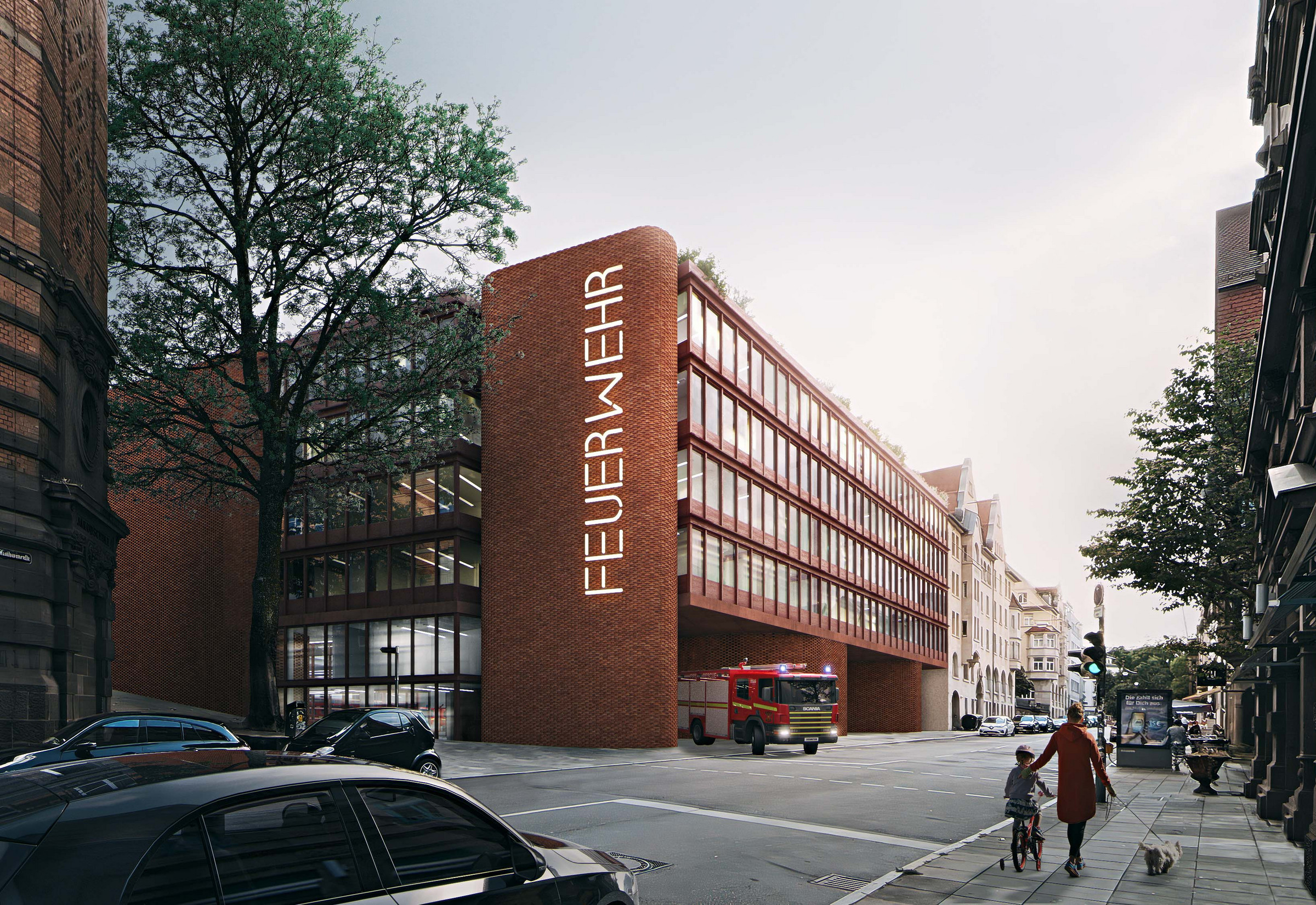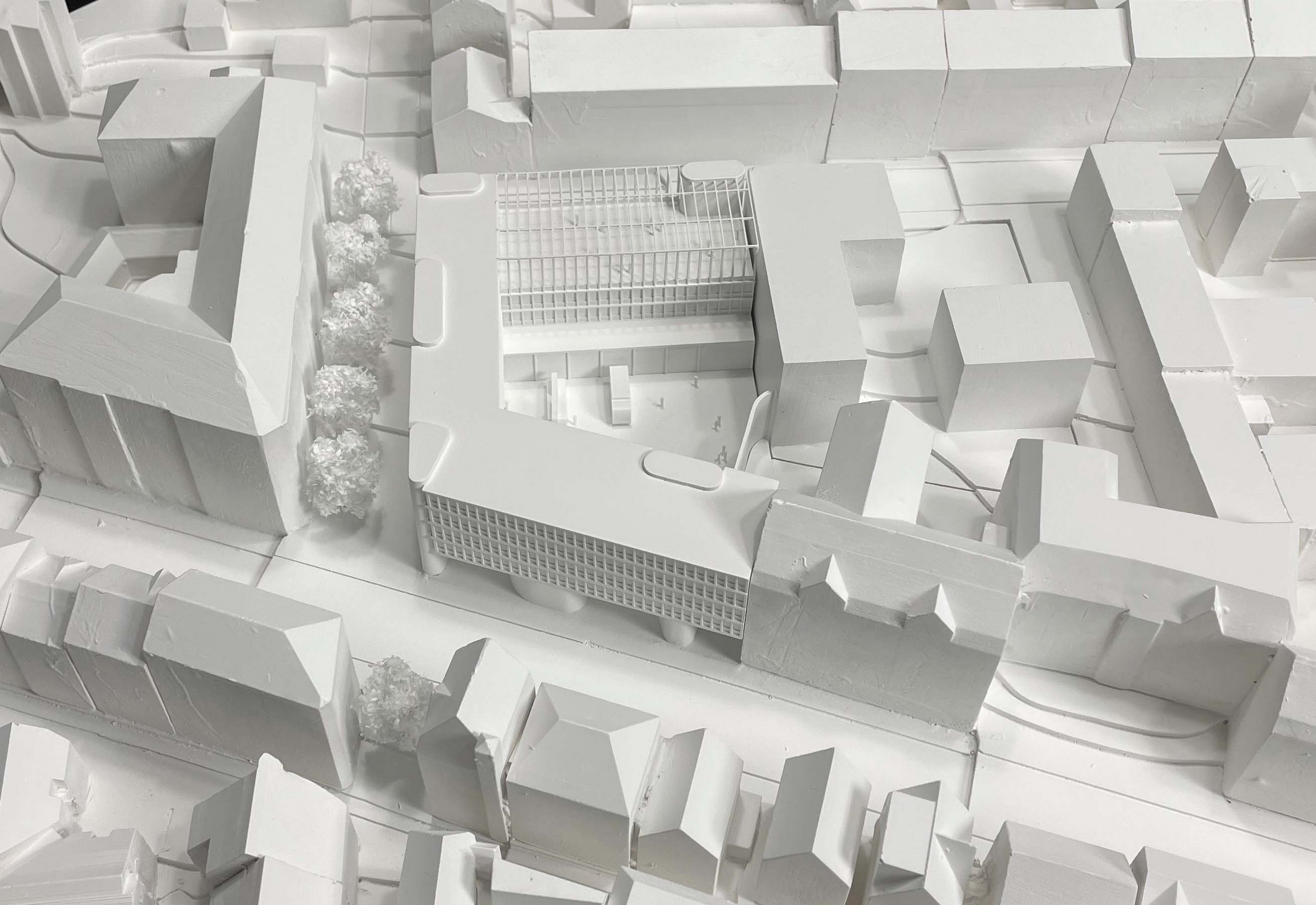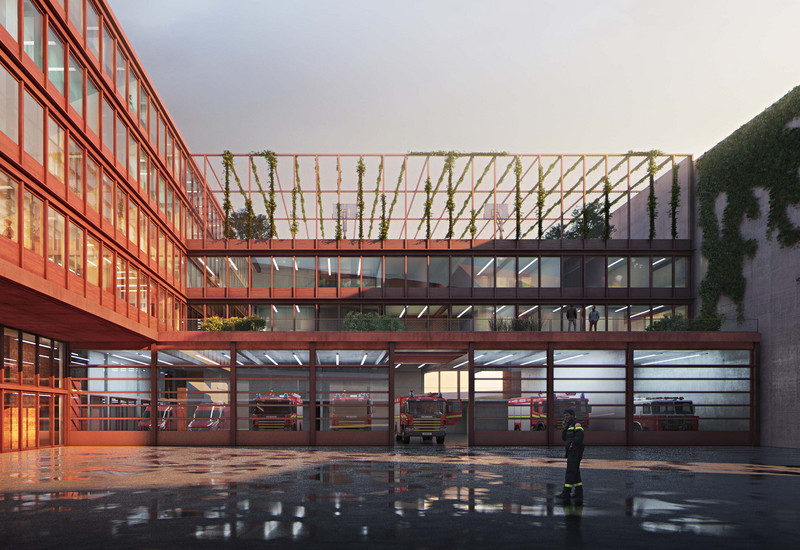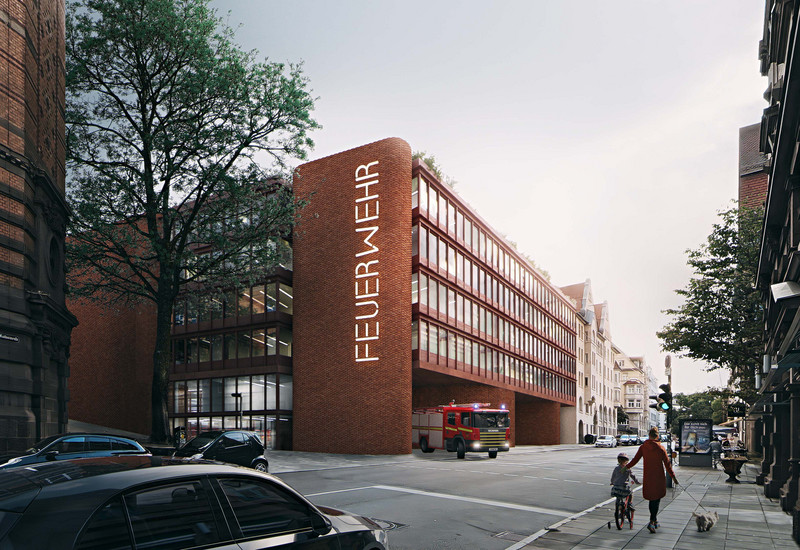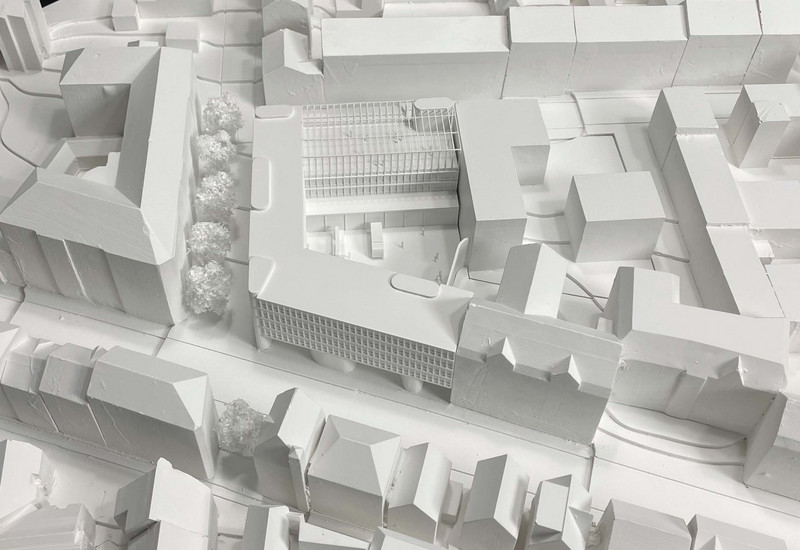 Fire Station 1 South, 3rd prize
In response to the requirements for entry and exit points on Katharinenstraße, the most prominent side, we derived an architectural theme that defines the character of the overall architecture: vertical, monolithic expanses of brick give rhythm to the facade and at the same time establish a link to the materials of the adjoining structures. A gridded wood facade spans between the windowless circulation areas. The entire building configuration offers great flexibility, thus enabling the spatial disposition to be easily adapted.
On the ground floor, separate entrances provide access to areas for the fire department's emergency operations as well as non-emergency functions, such as administration and the fire department's historical collection, which is located on the 2nd floor.
less