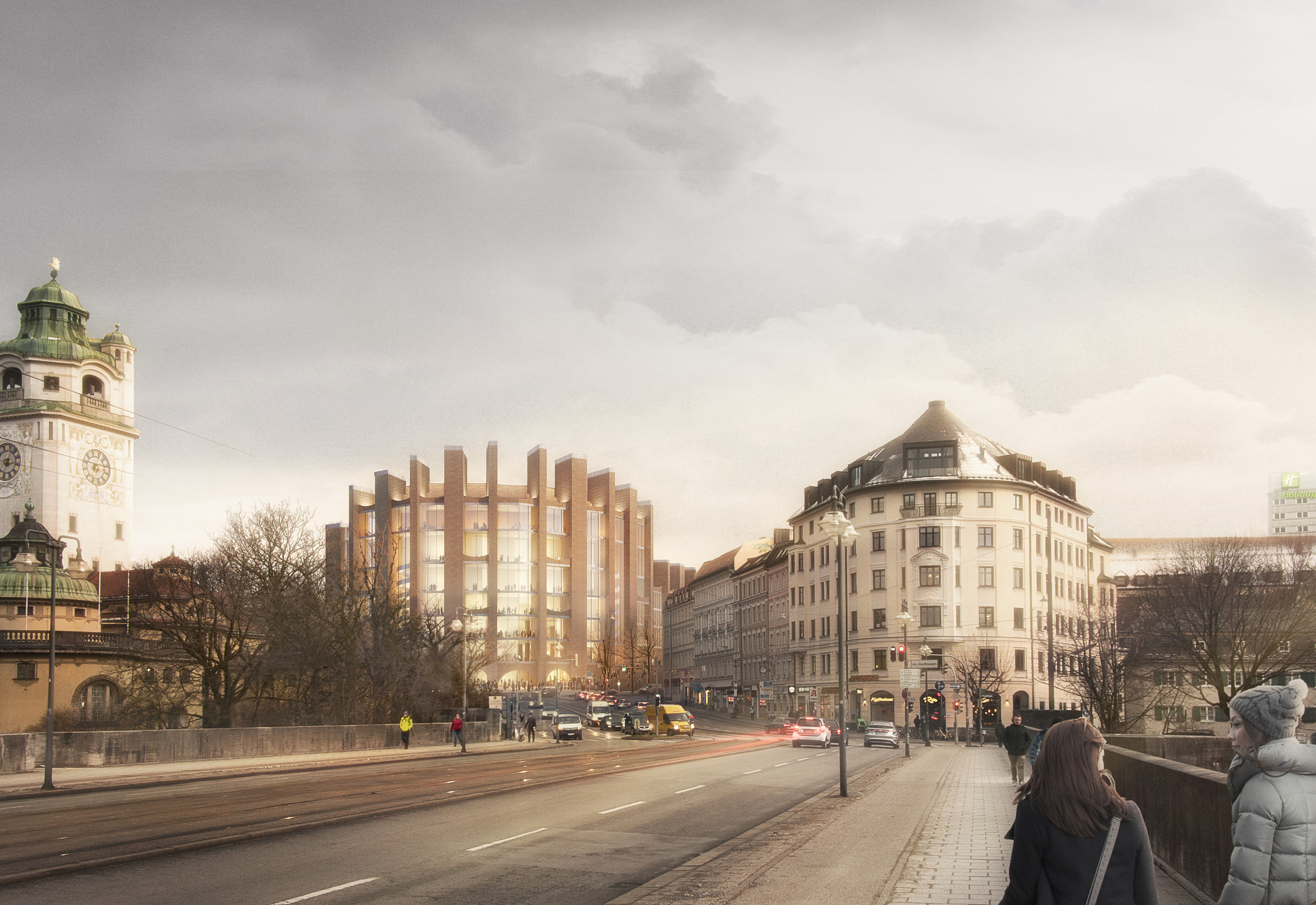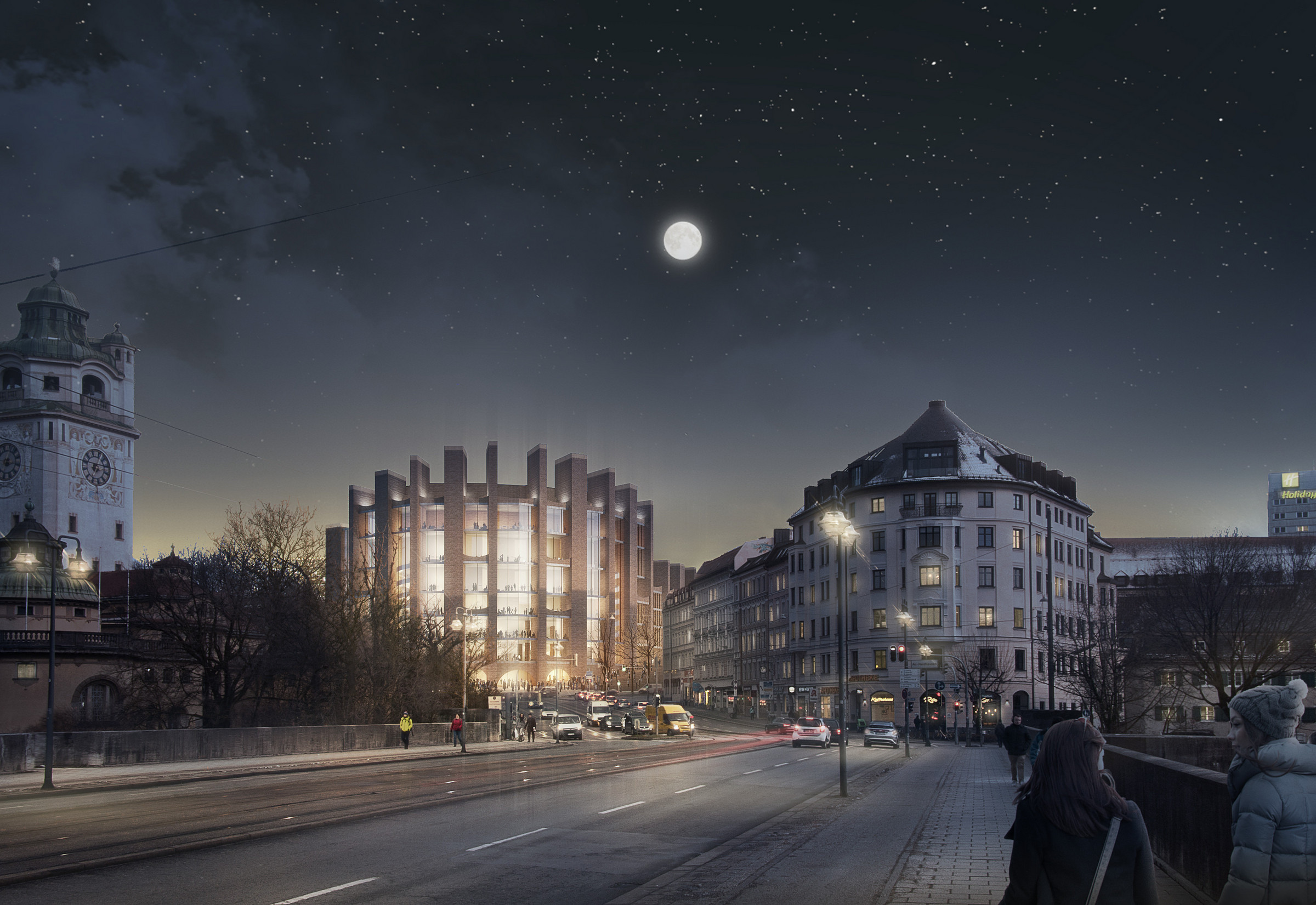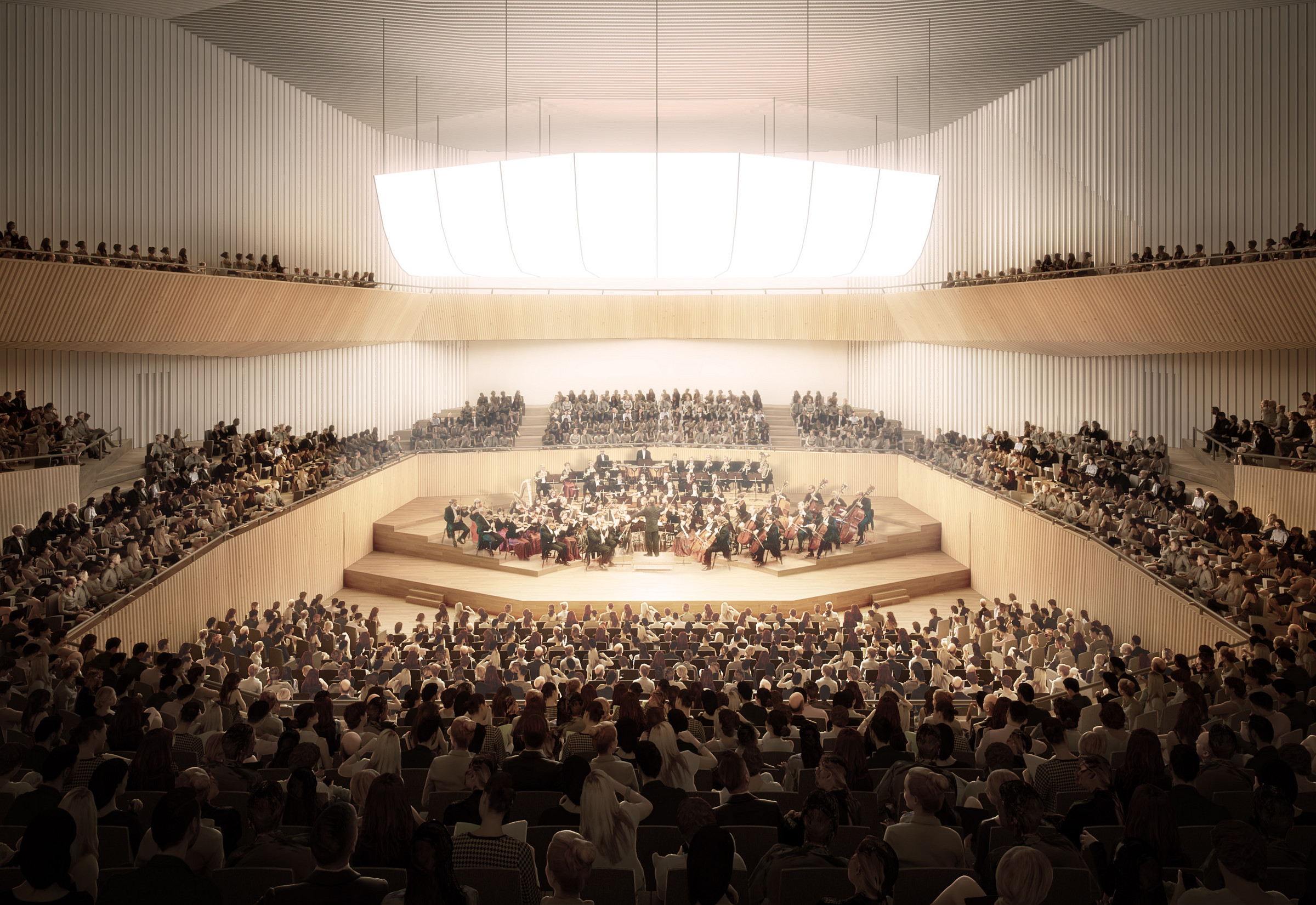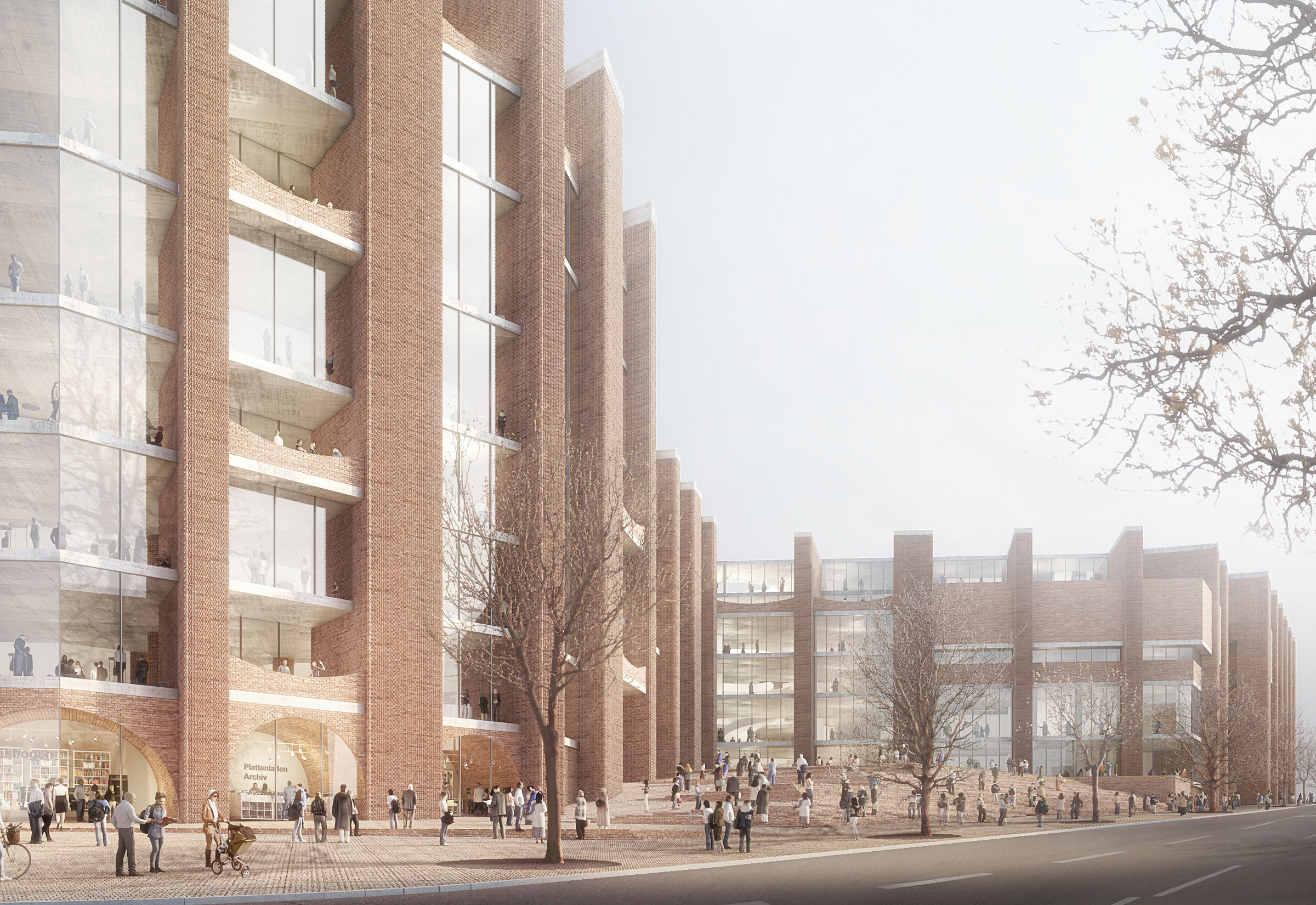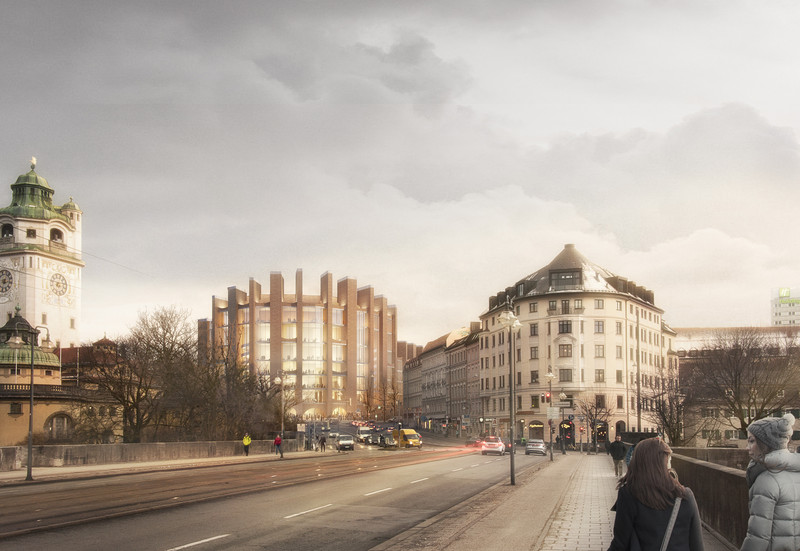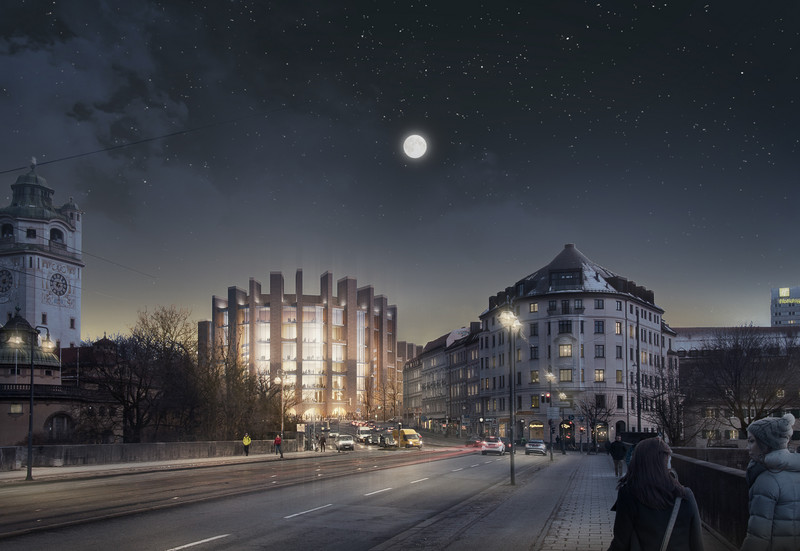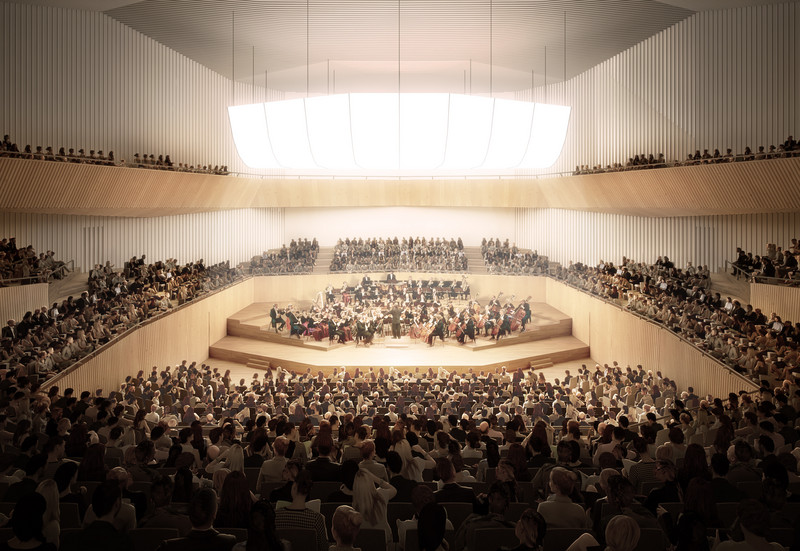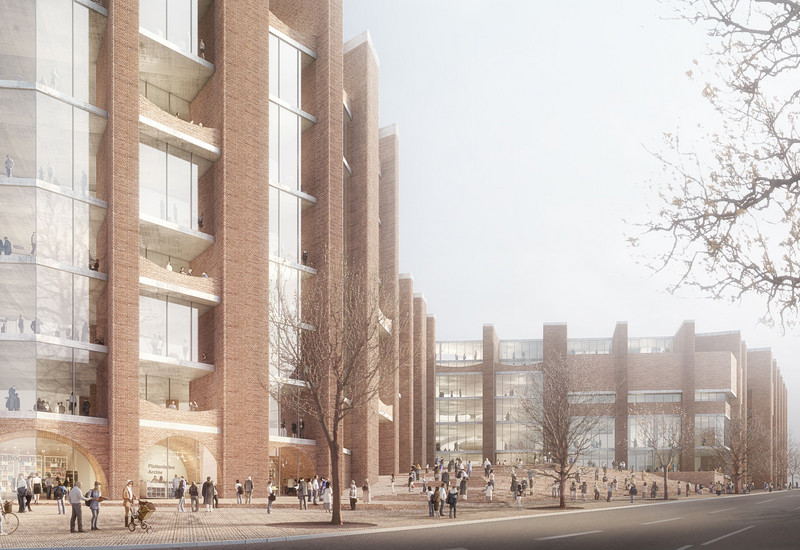 Gasteig Cultural Center in Munich
The Gasteig needs one thing first and foremost: Clarity. Clarity of expression, of access, of use, and of orientation. Clarity that renders the Gasteig comprehensible and thus open to the public, and clarity that gives the Gasteig a new identity. In addition, the existing building also needs to be brought up to date, both functionally and structurally. This requires fundamental interventions in some places.

Proposal: With a simple but effective architectural measure, the Gasteig will be interpreted, structured, and augmented. Not only does the superimposition of a string of towers onto the facade give the Gasteig a new identity and clarity of expression while uniting the complex into a cohesive whole, the towers also afford functional repair.

Reinterpreting the existing fabric: As components, however, the towers are not foreign bodies. Rather, they are understood as a continuation and augmentation of the existing stair towers on the facade. Closed portions of its existing exterior are integrated into a holistic facade design, whose verticality covers up obscure and difficult to understand corners and offsets. Today its appearance is still squat, but in the future the Gasteig will be able to radiate out aspiringly into the city, with sweeping concision on an urban level and high recognition value.

Functional repair: Aside from the altered expressive impact, the new towers are mainly functional supplements for escape routes, building services, and the load-bearing structure, and they incorporate new emergency exit stairs to enable simultaneous and flexible use of the lobbies and halls and to provide additional distribution of building services. The floor plan, which is already very compact and dense, can thus be rectified and reconfigured without additionally restricting the imperative structural modifications.
less