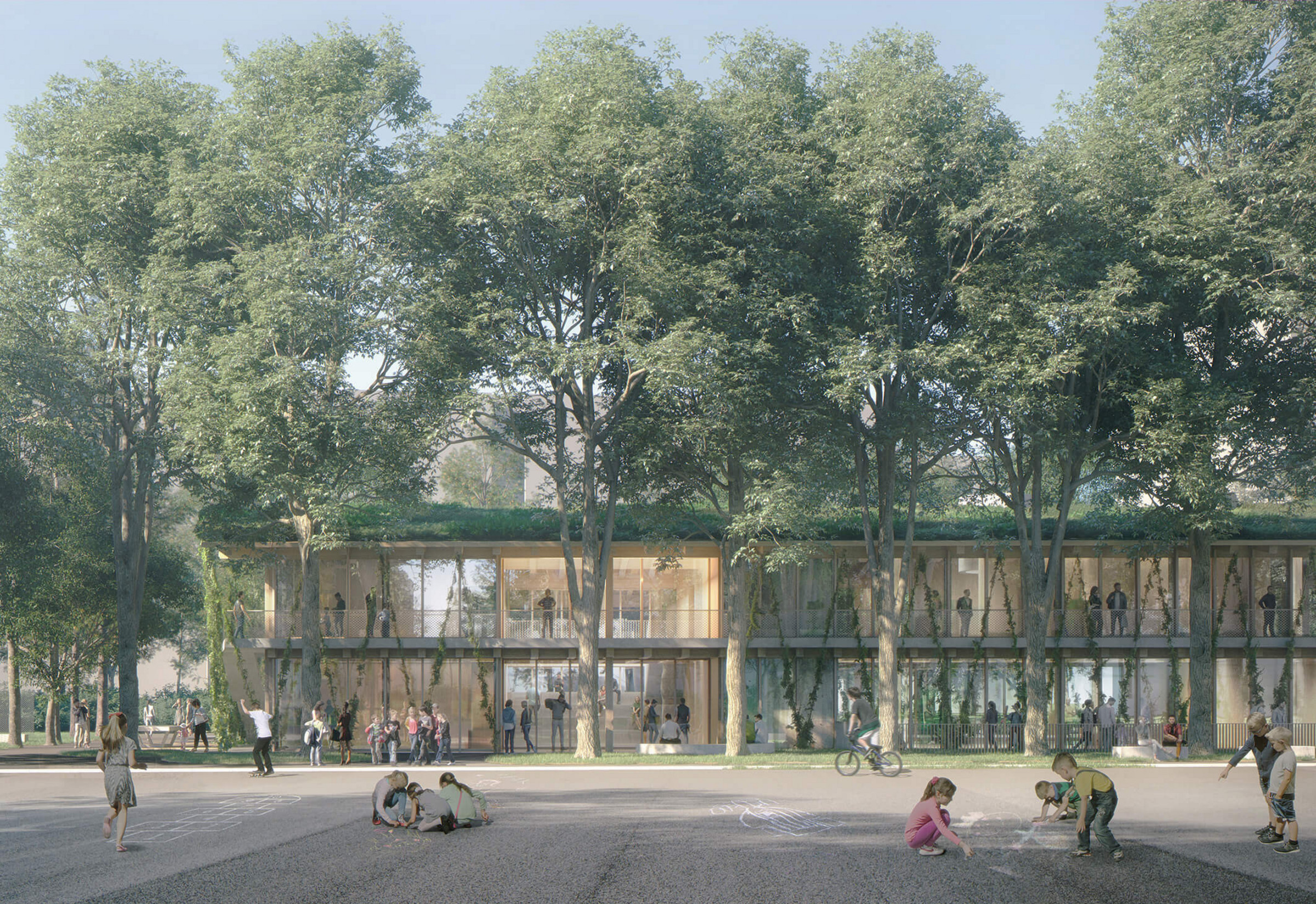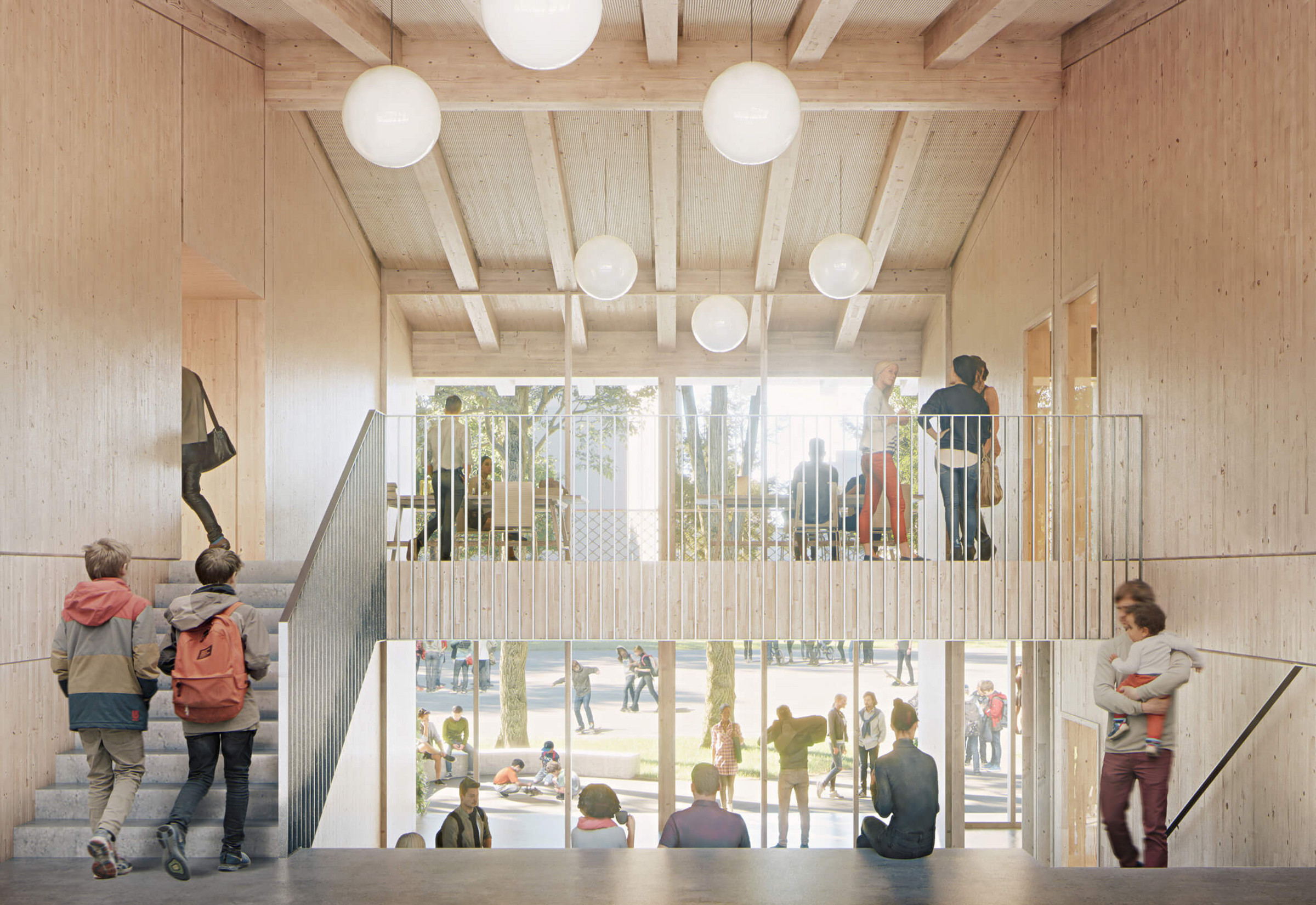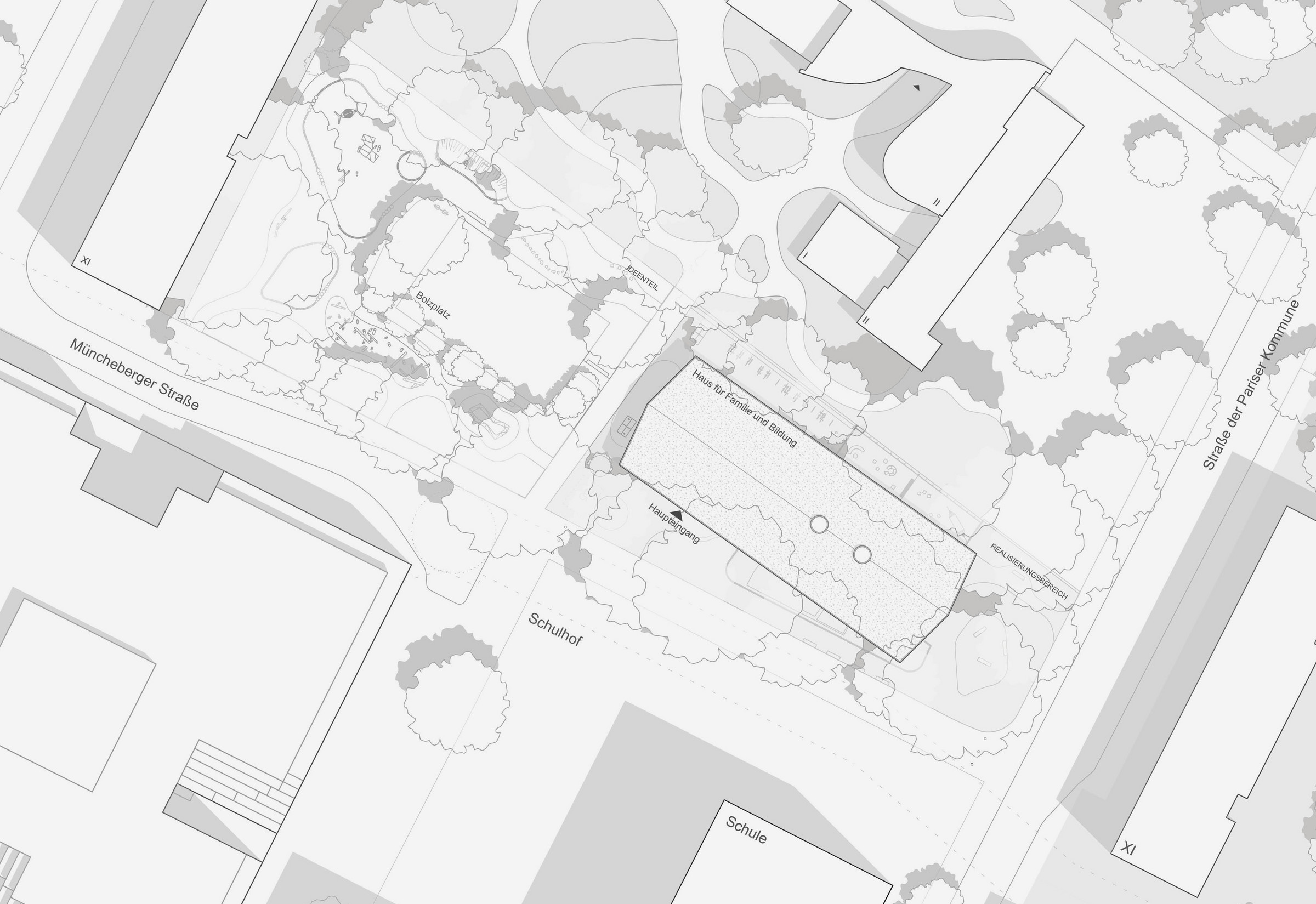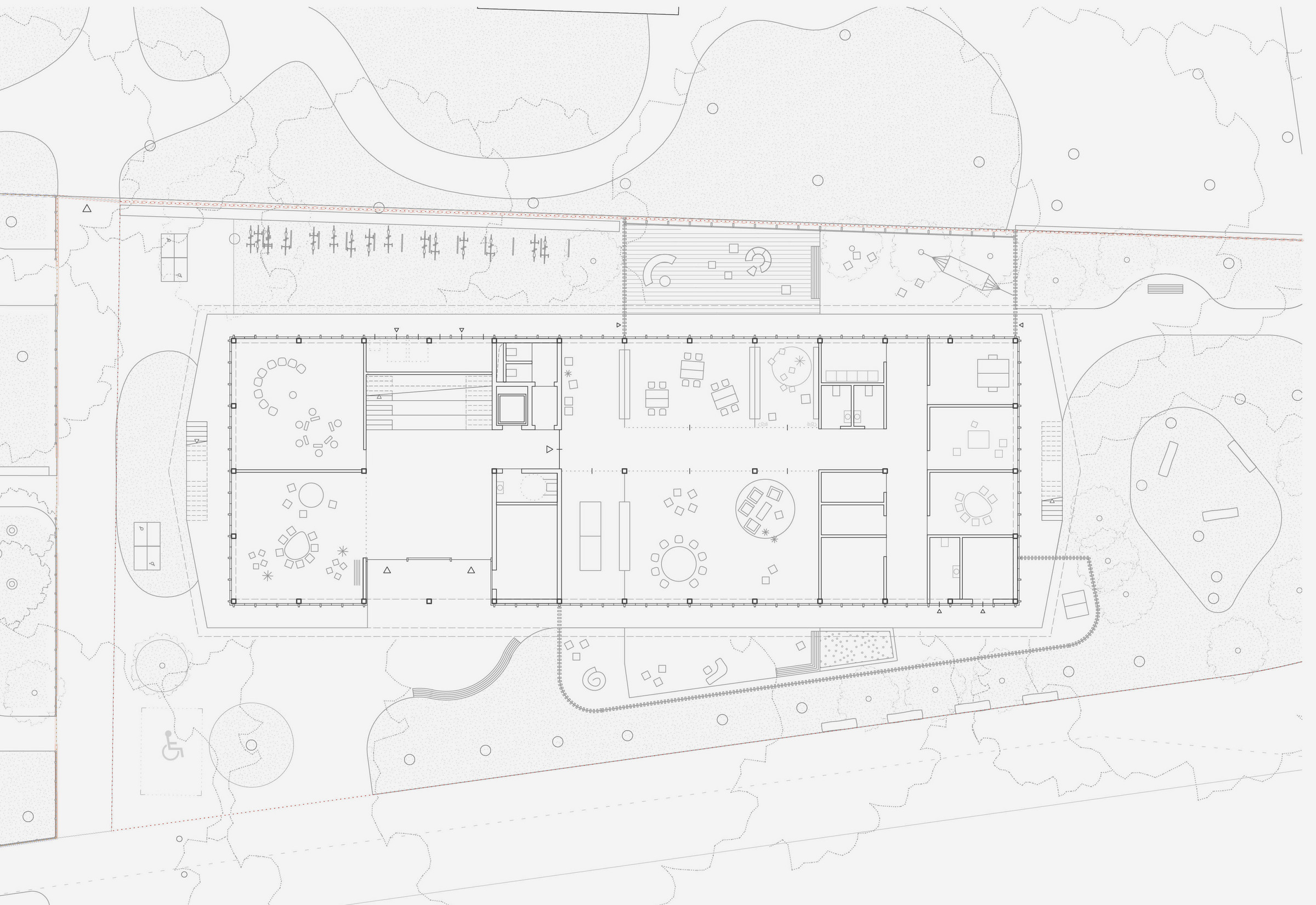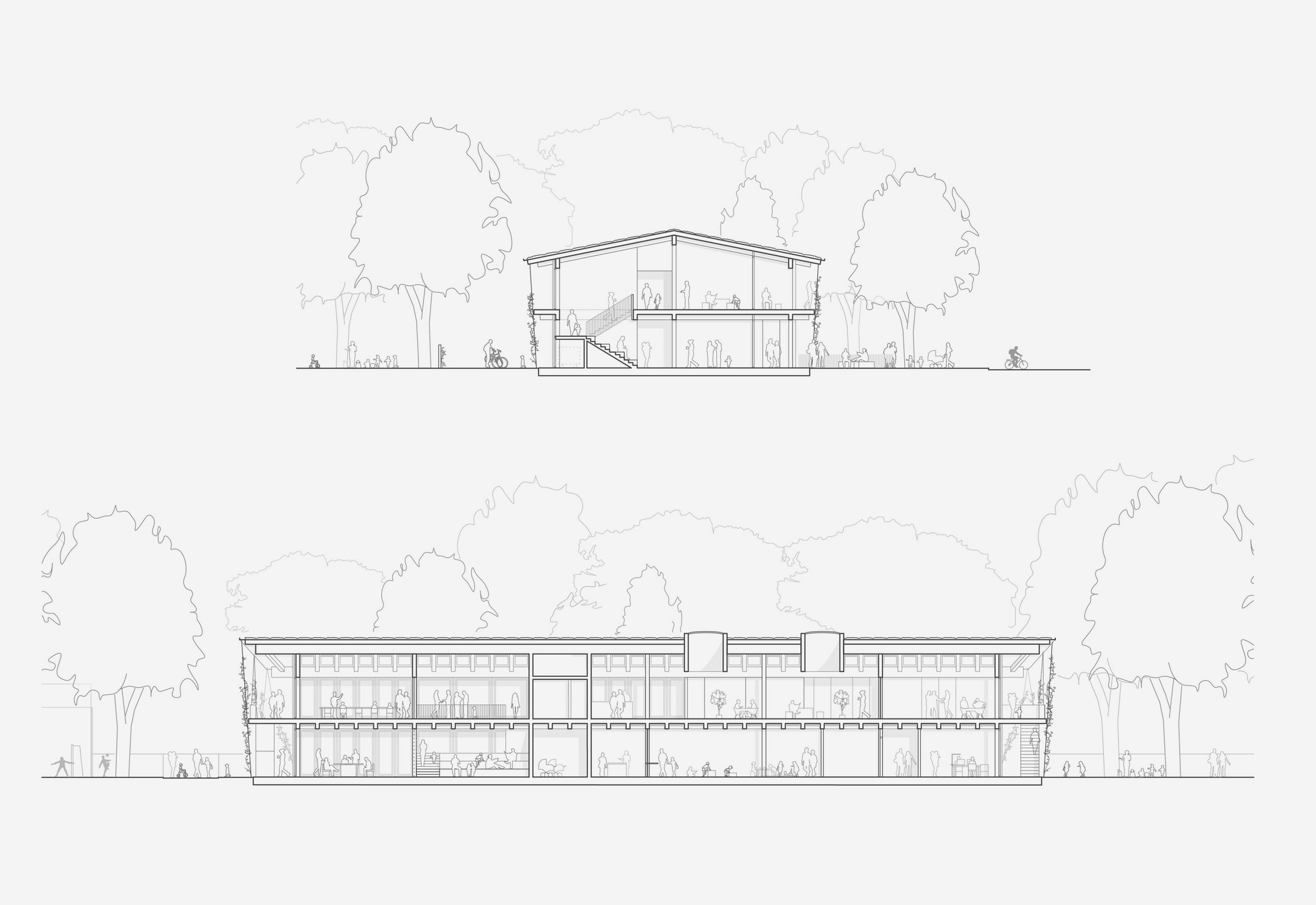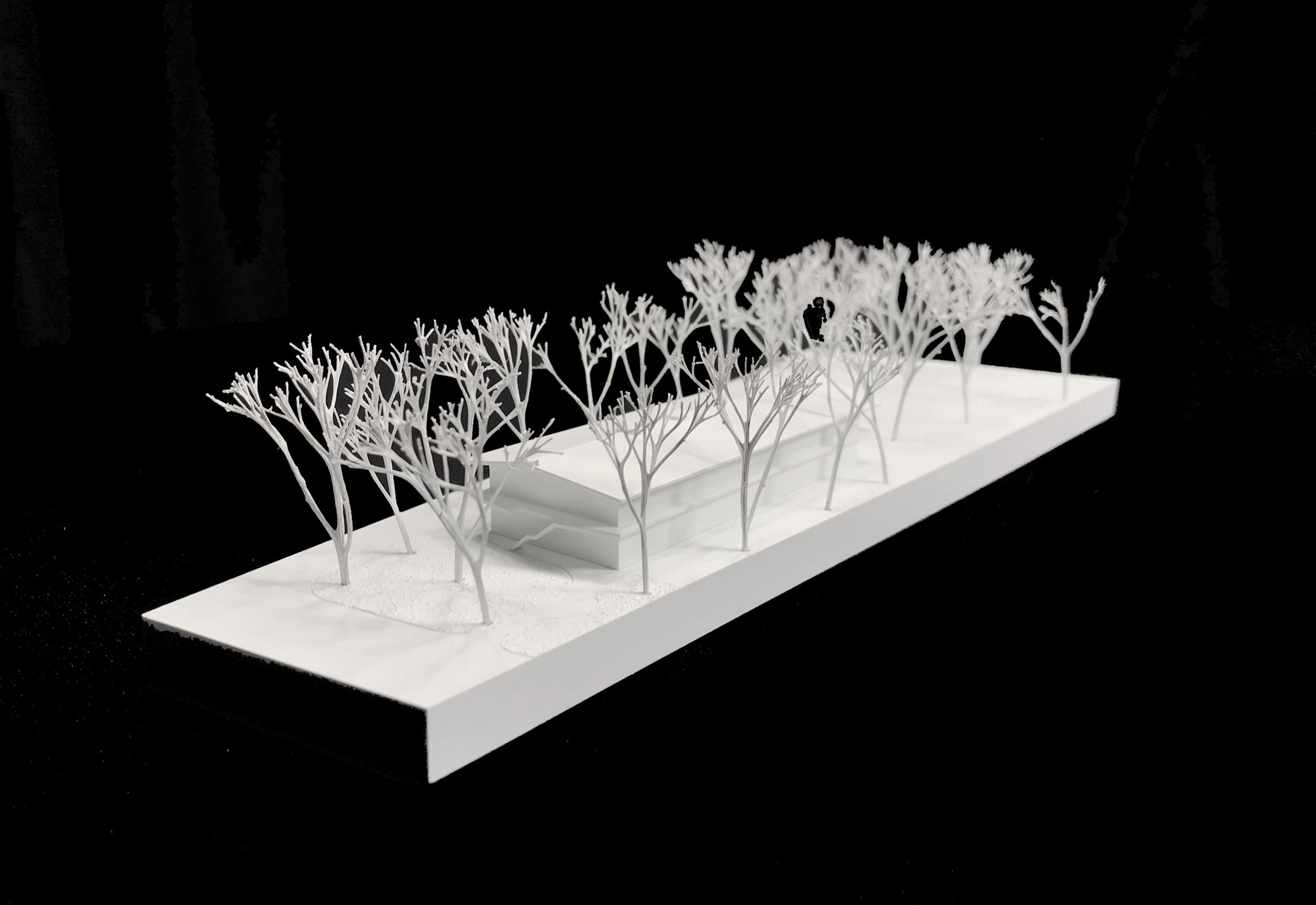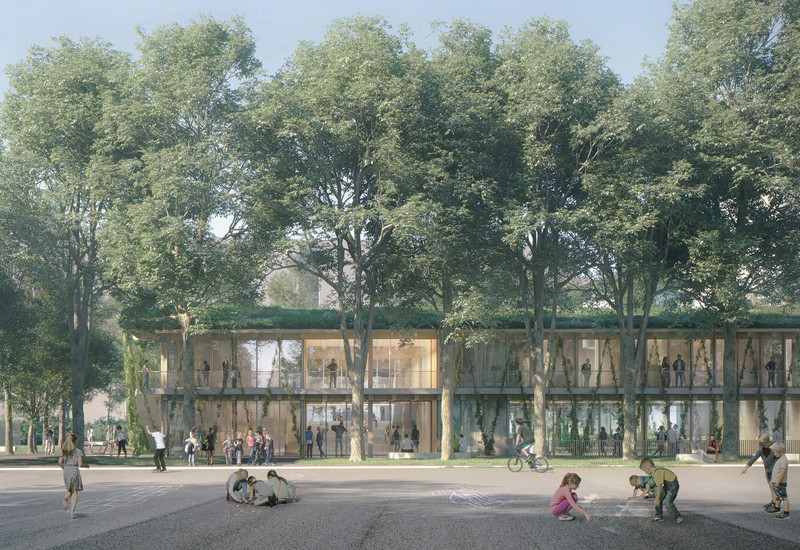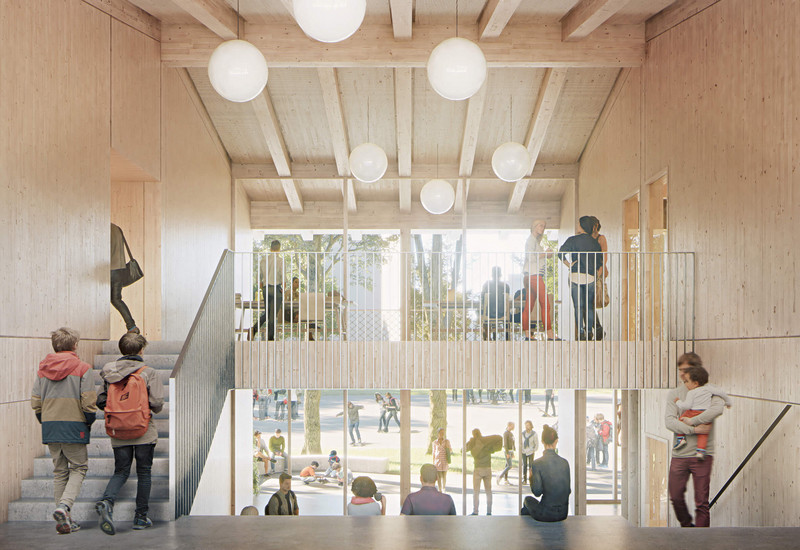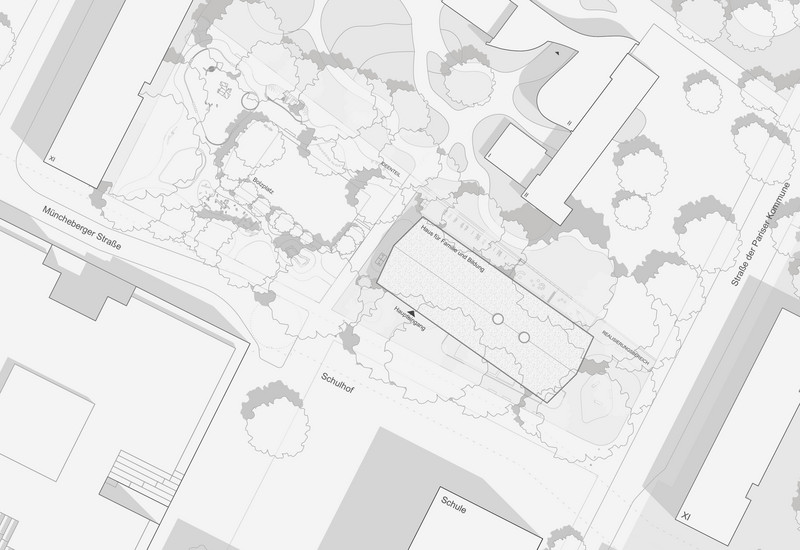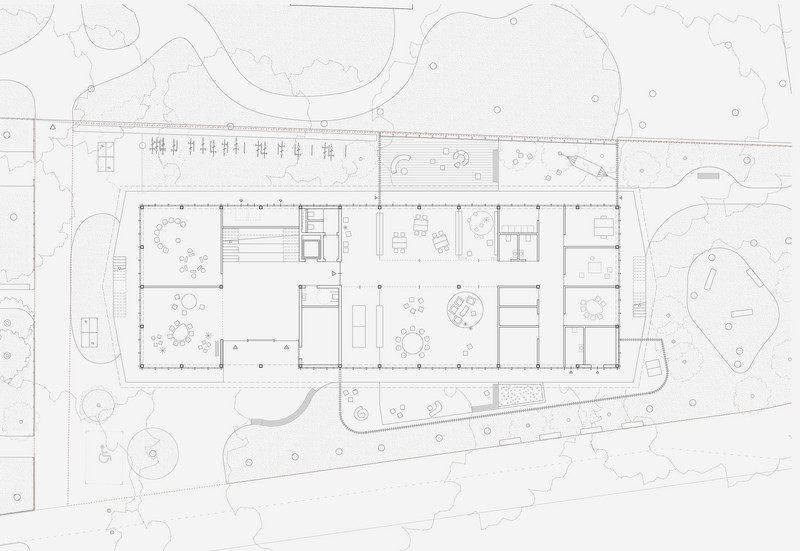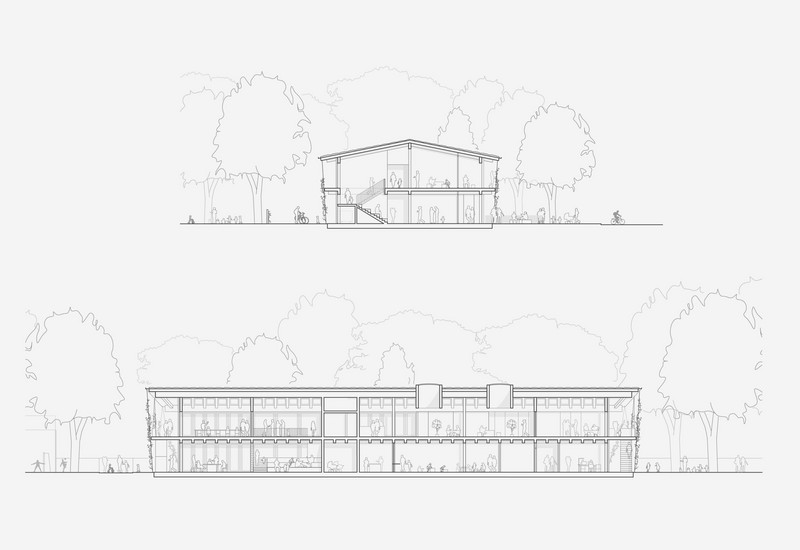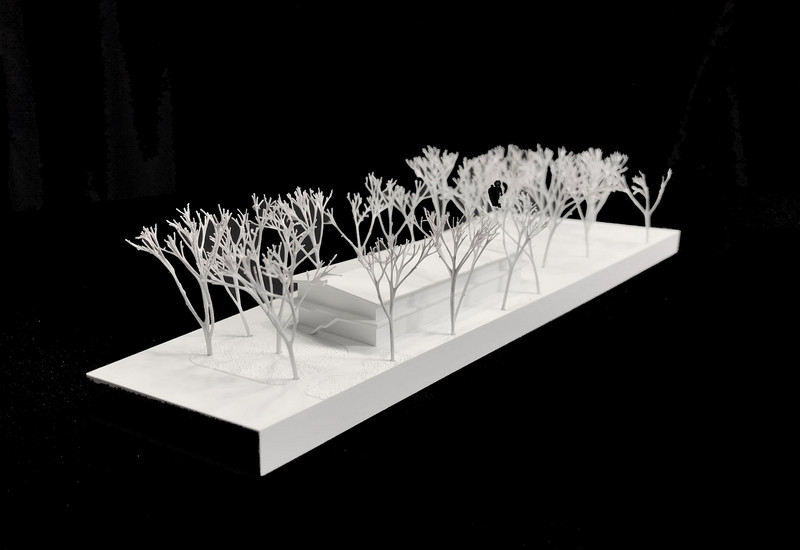 House for Family and Education in Berlin Friedrichshain-Kreuzberg, 1st prize
The wraparound balcony and the use of greenery over the building's entire exterior links the building with the outdoor space around it. A small park with play areas and an orchard provides opportunities for recreation.

Inside, the use of a continuous grid enables flexibly configurable layouts. A shared entrance area with a forum-like staircase is adjoined on the ground floor by the family center and the seminar and activity room, while the adult education center and the educational and family counseling center are located on the upper floor. The functional areas are arranged in a way that allows spatial synergies to emerge. A balanced mix of uses, sustainable construction, and the use of robust and recyclable materials promises a vibrant and long-lasting building.
less