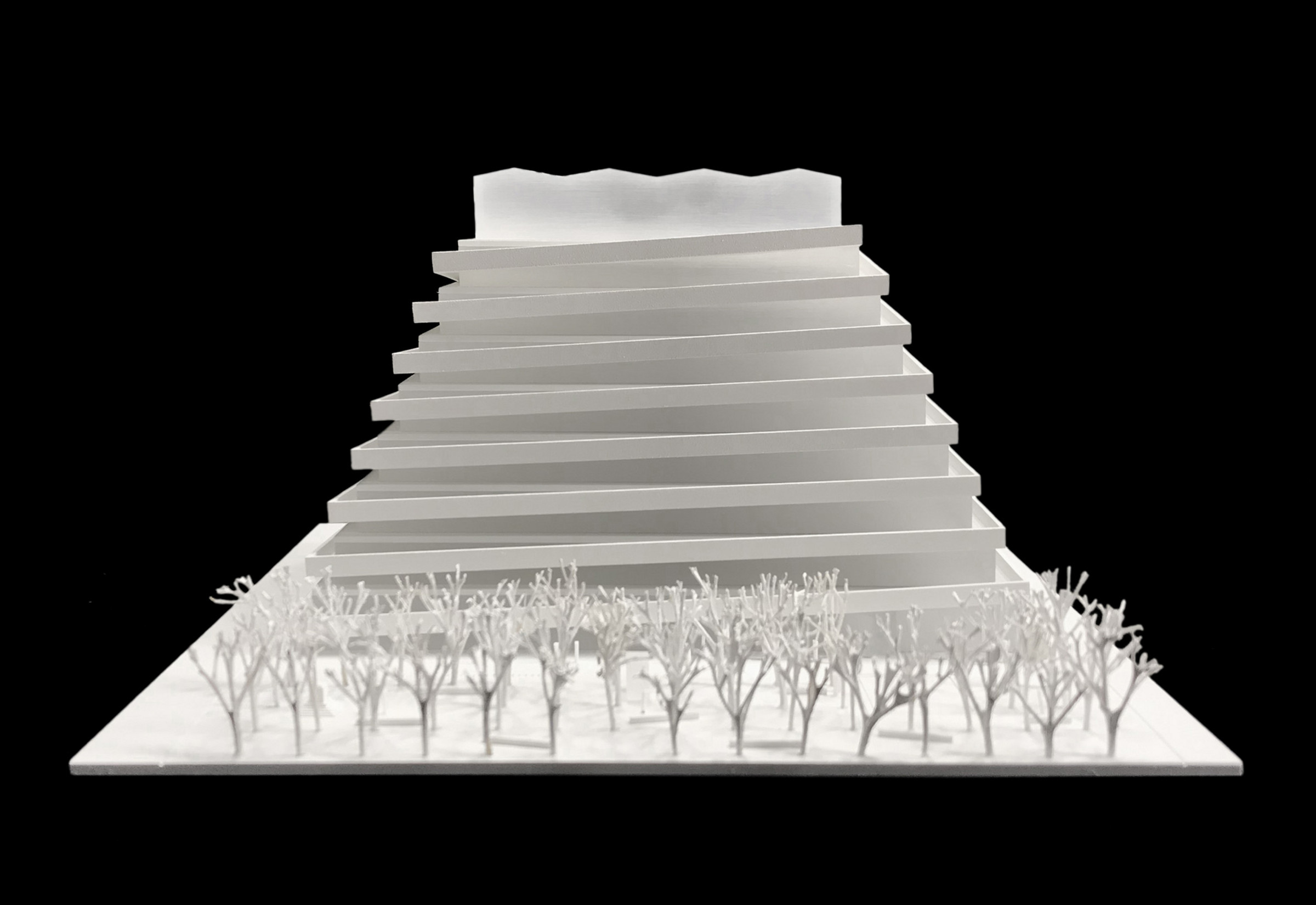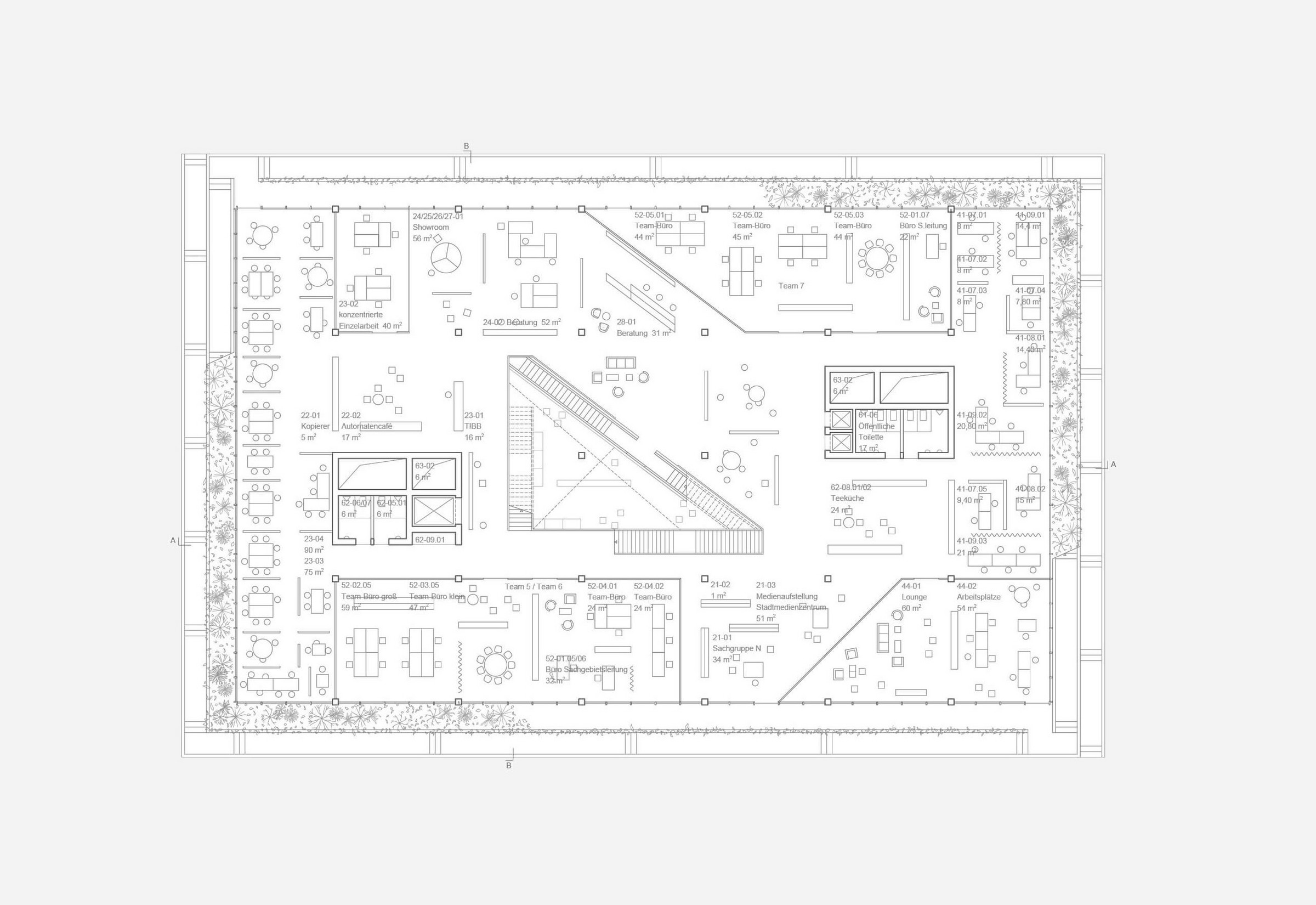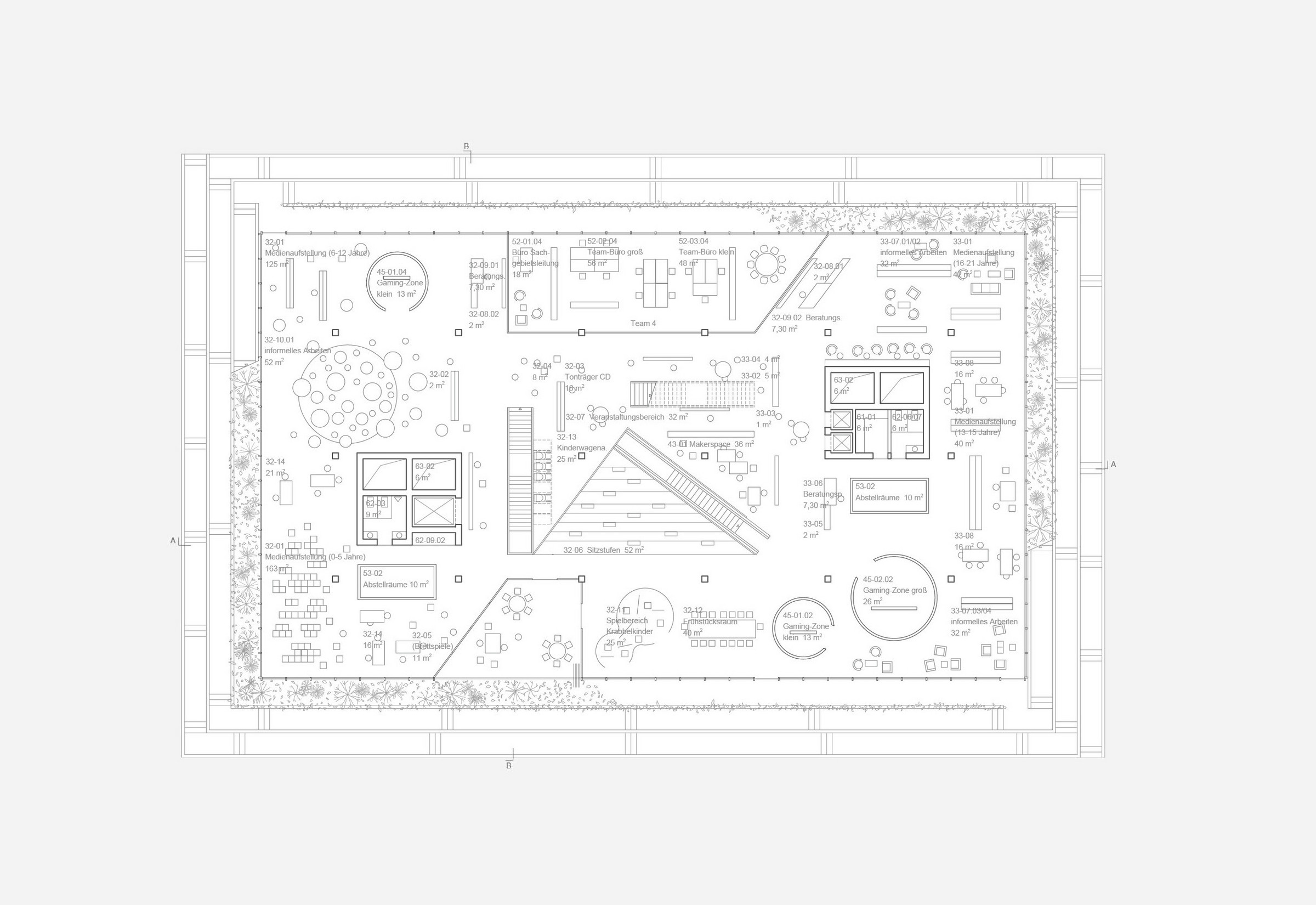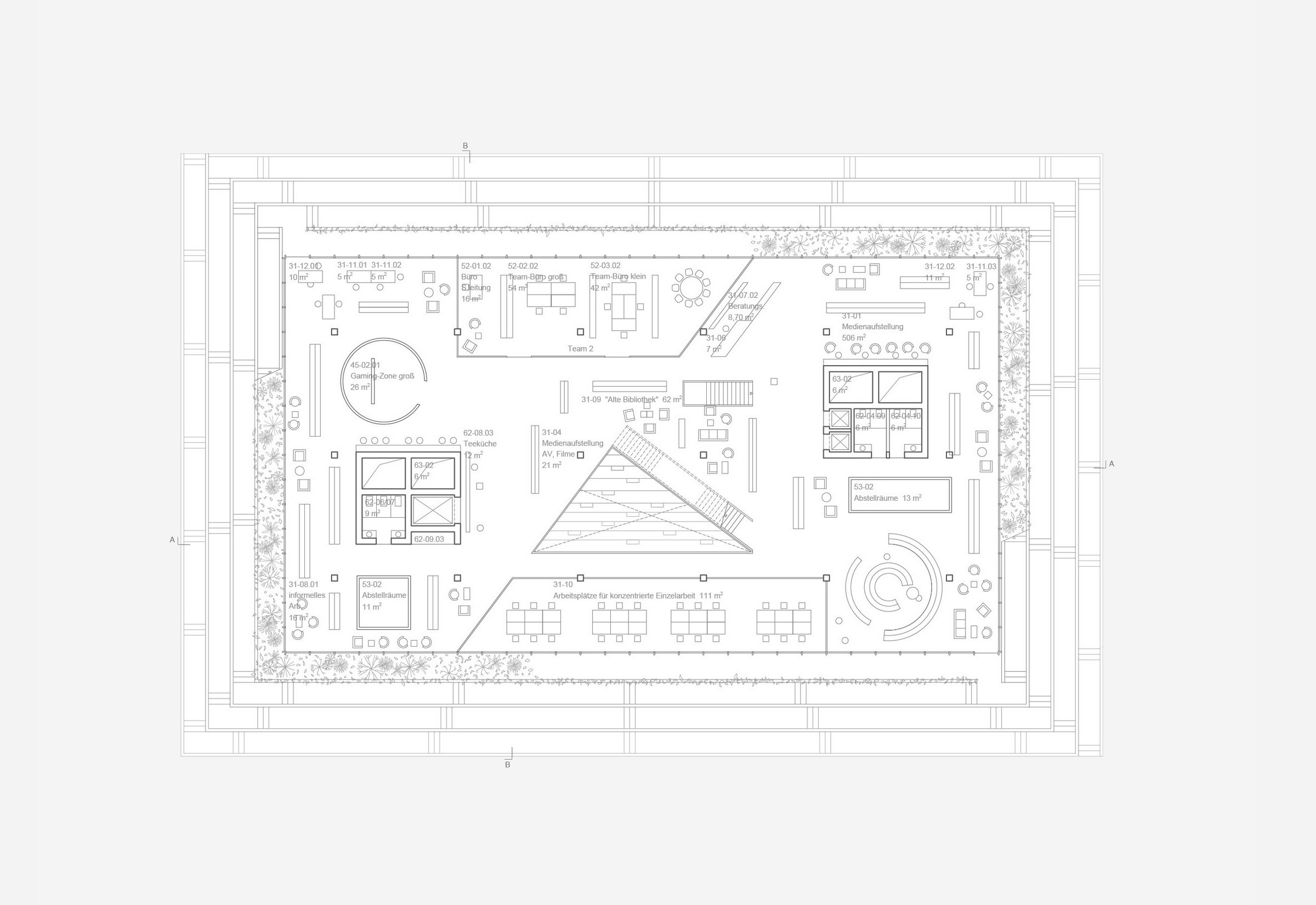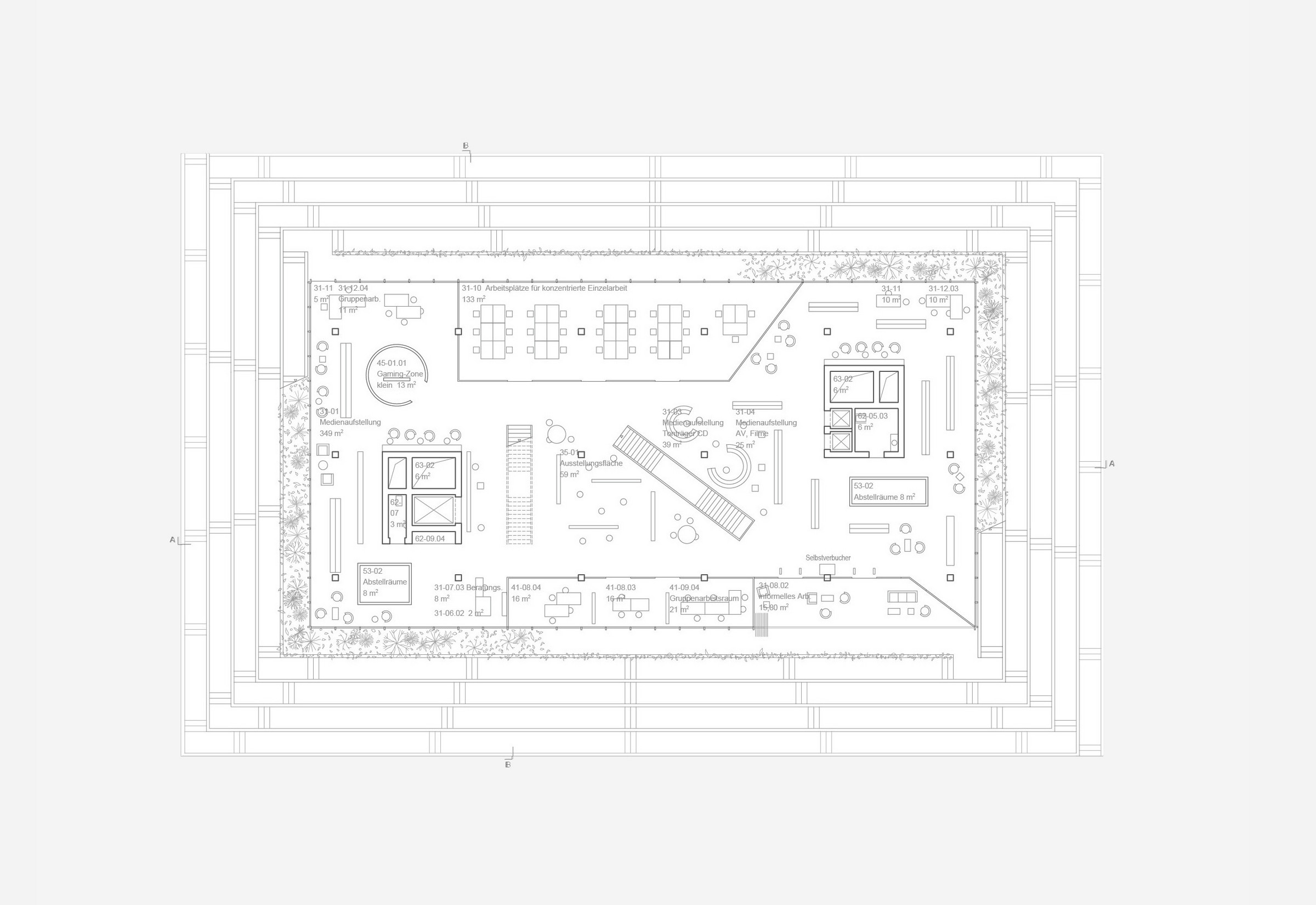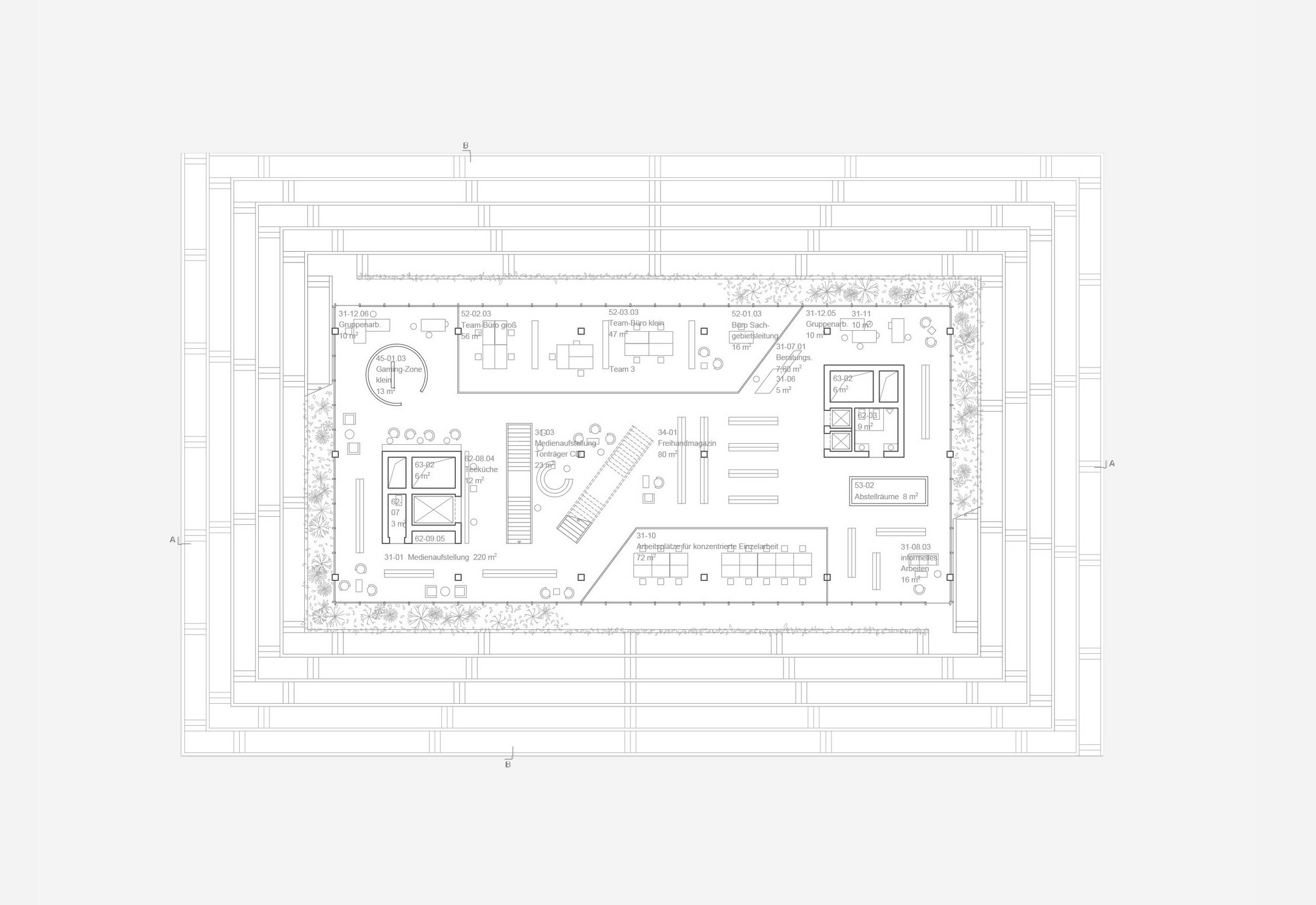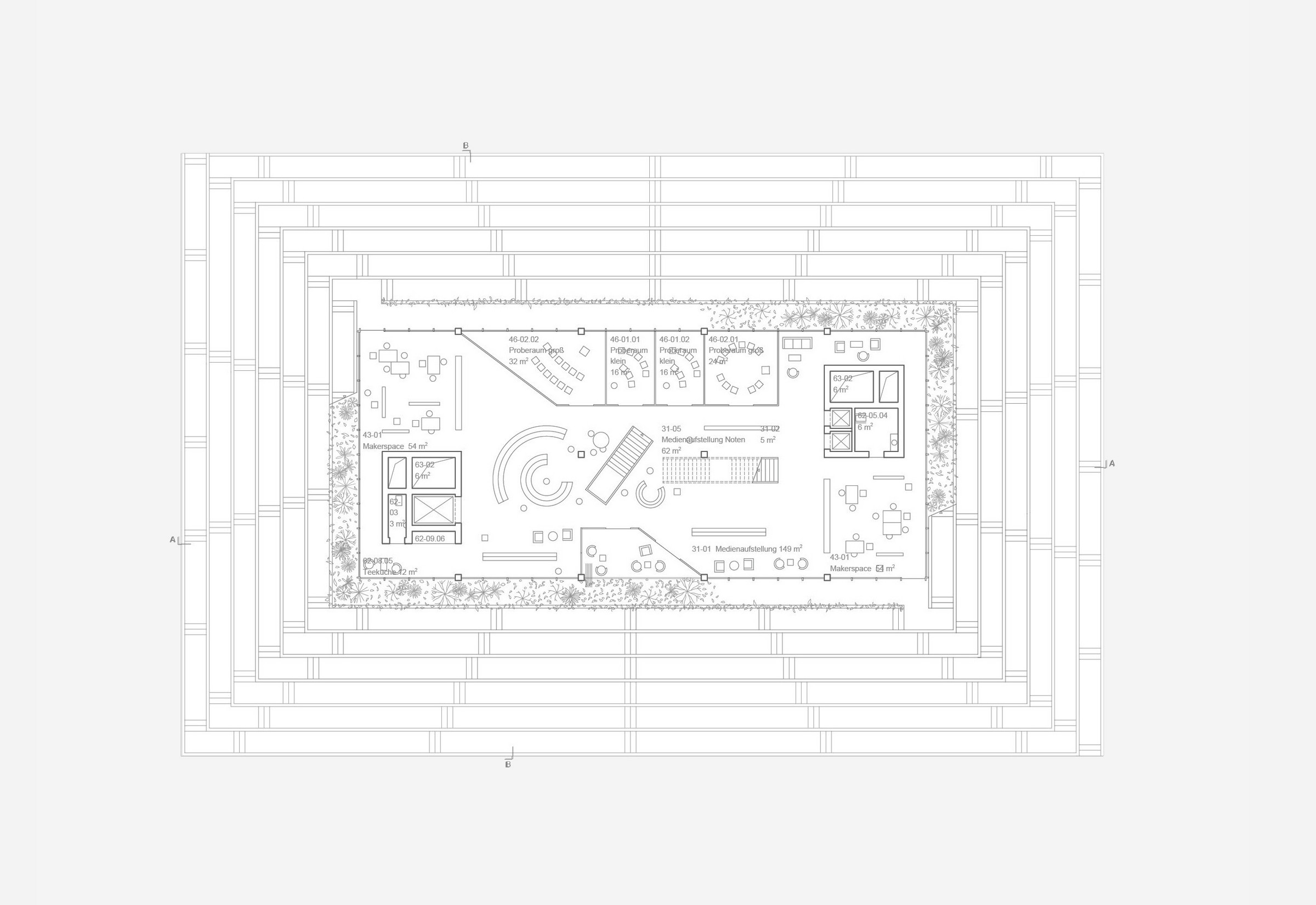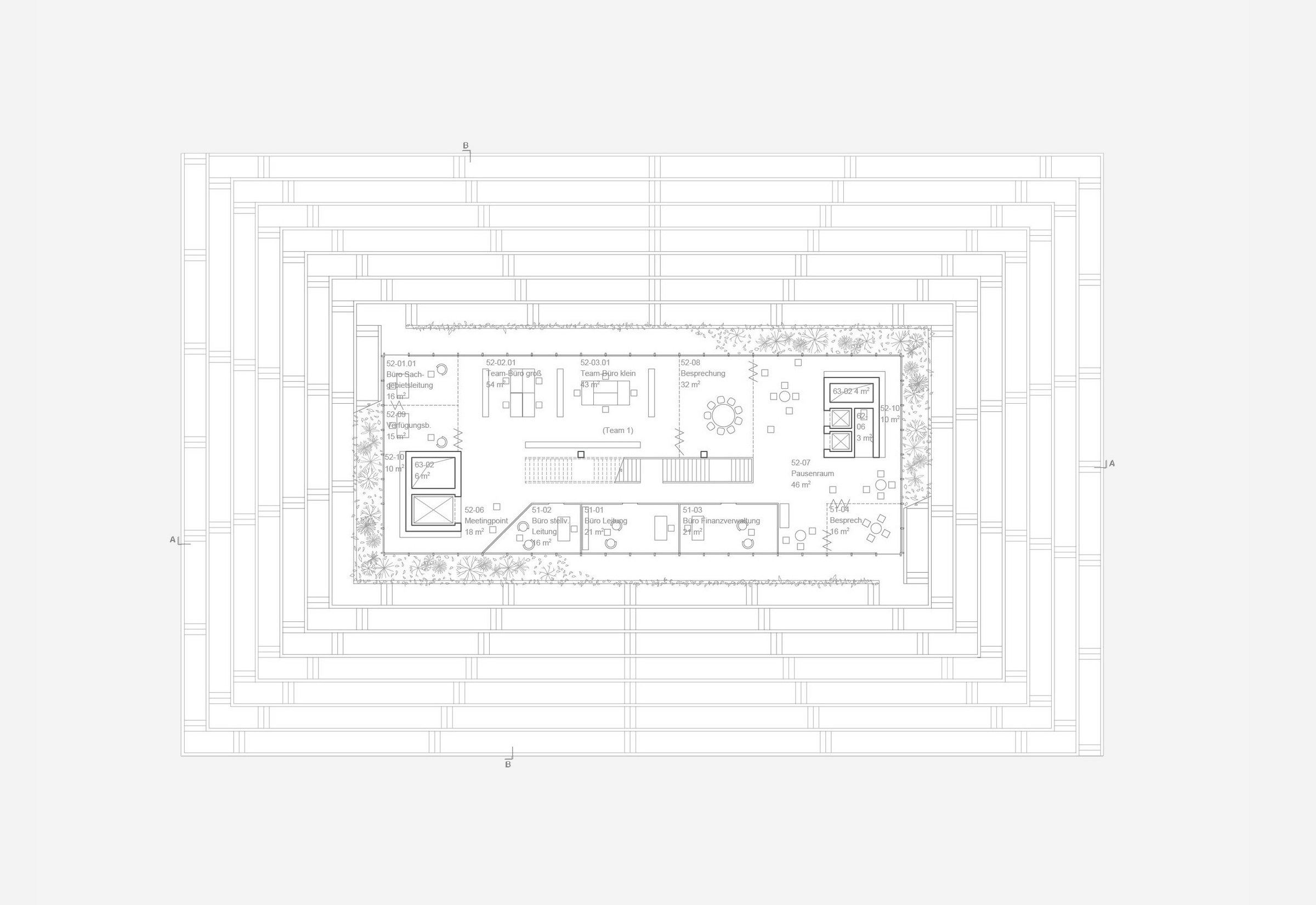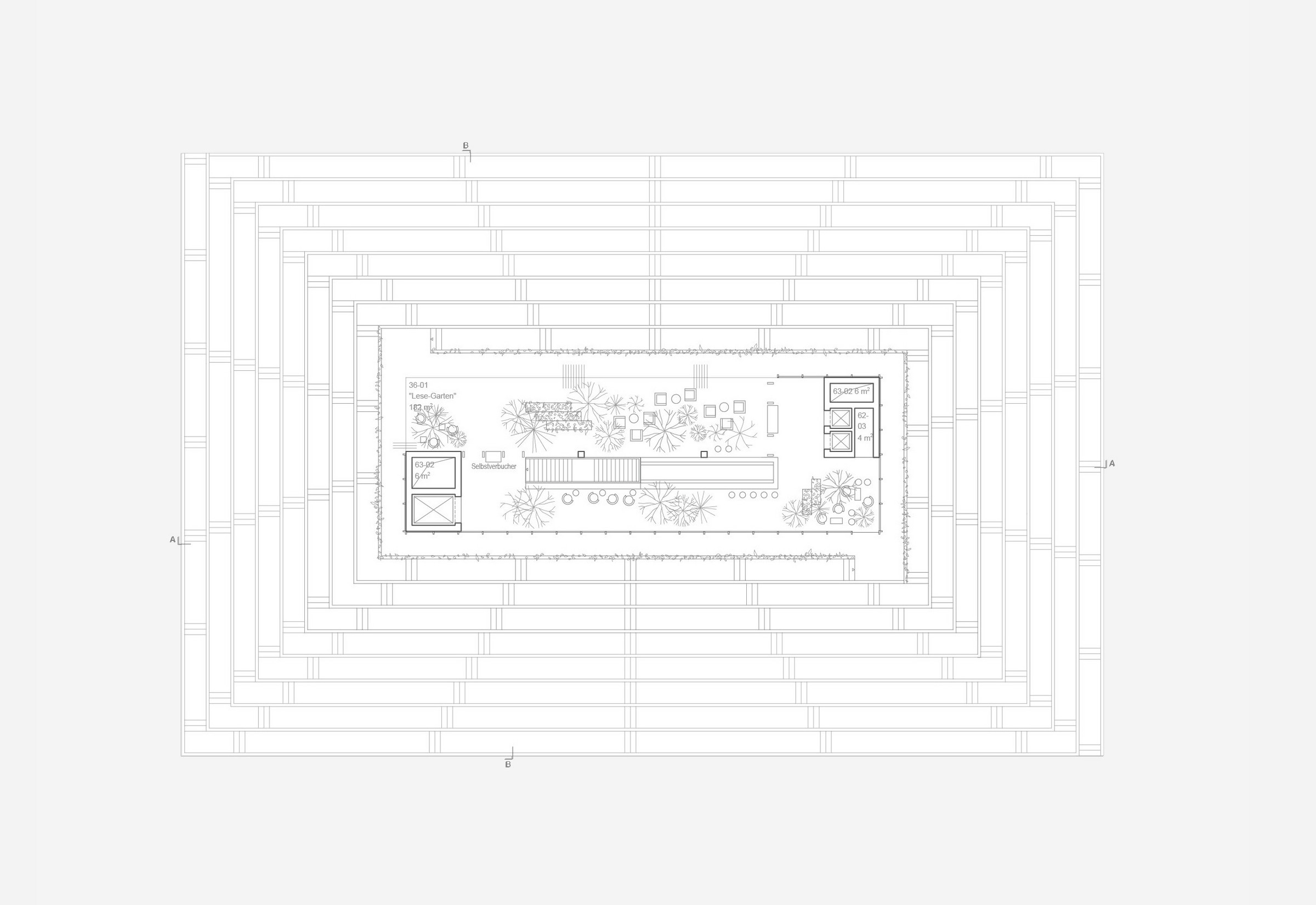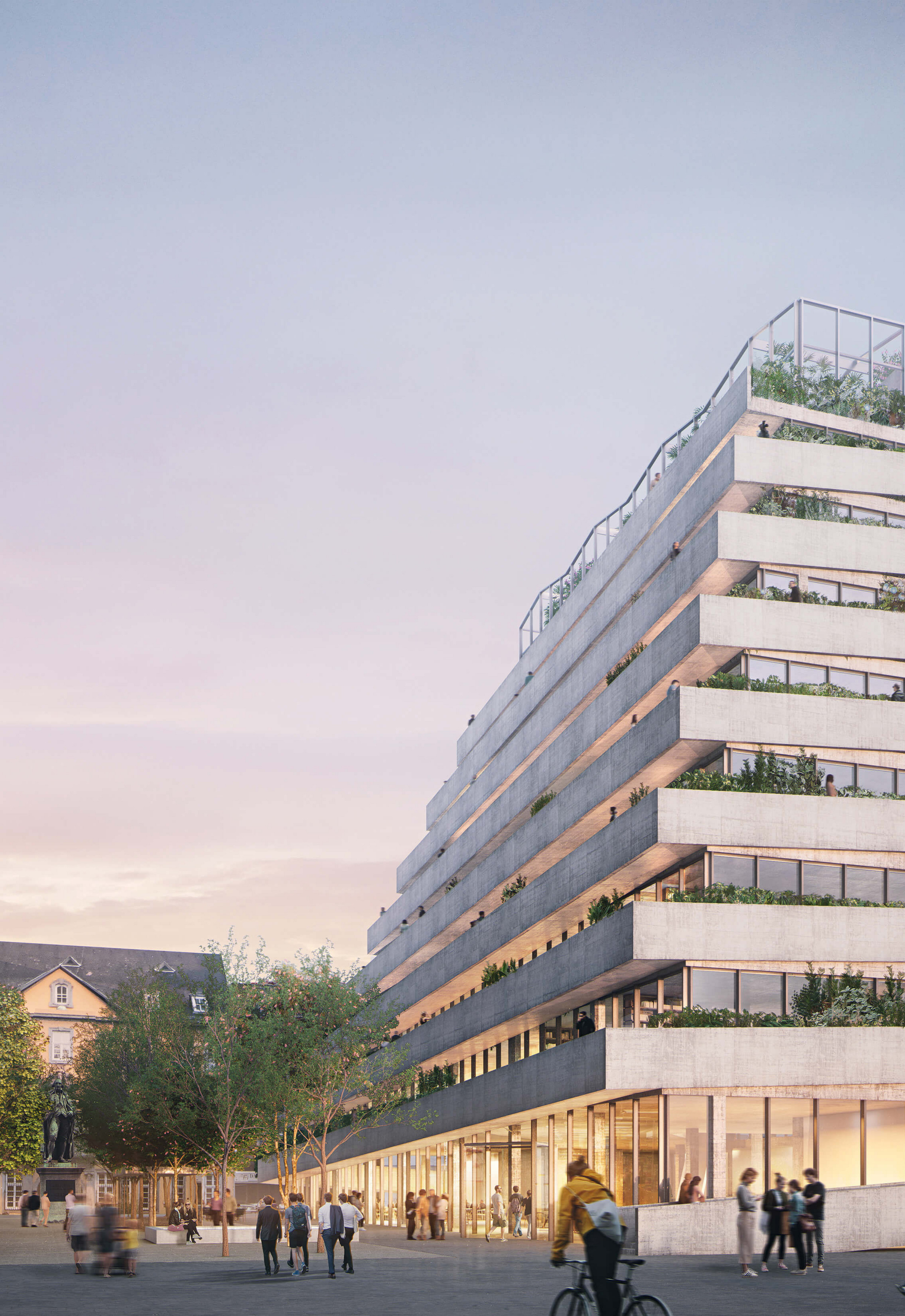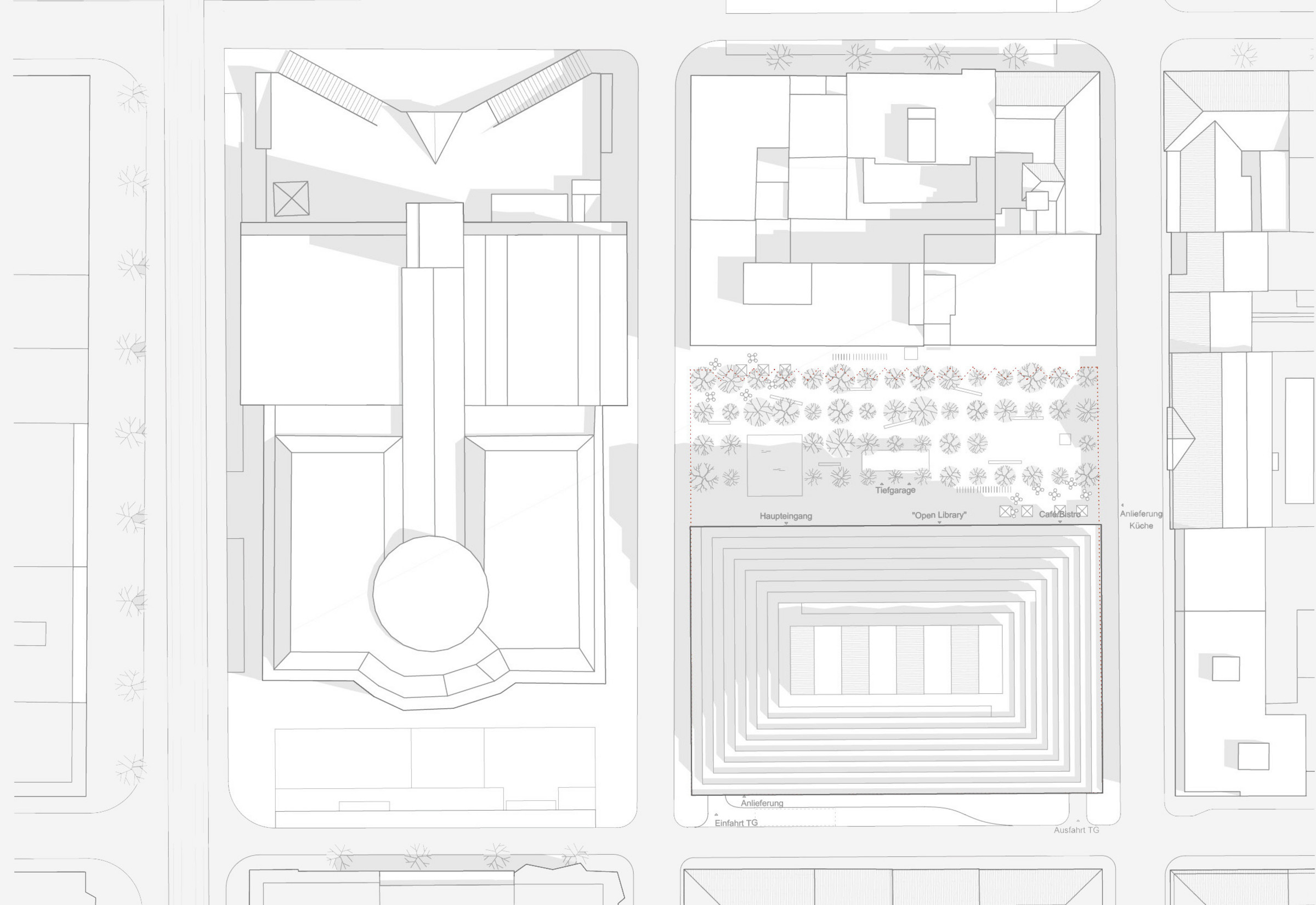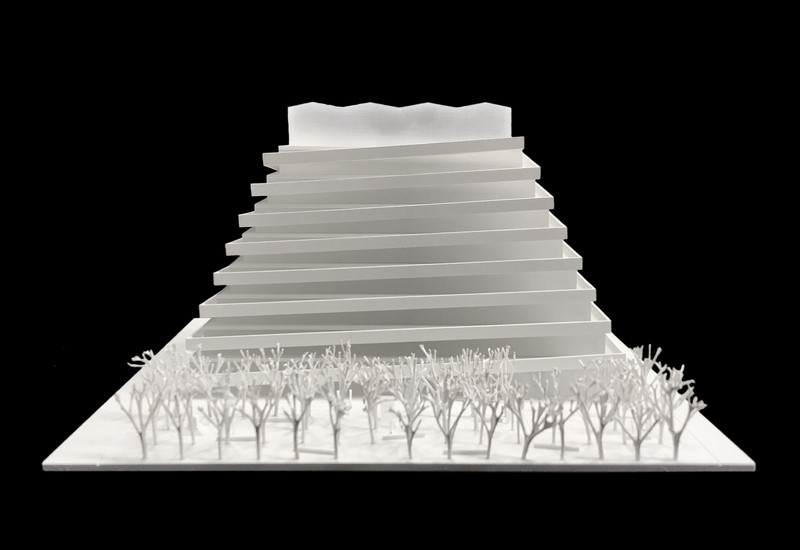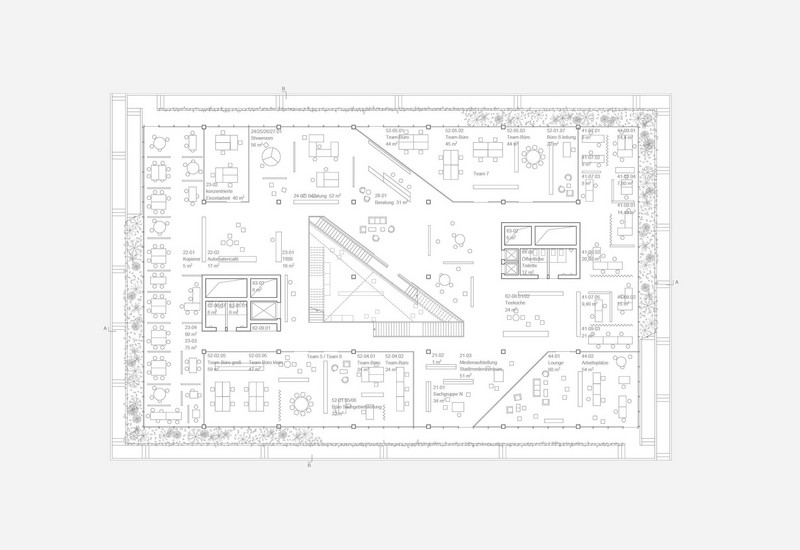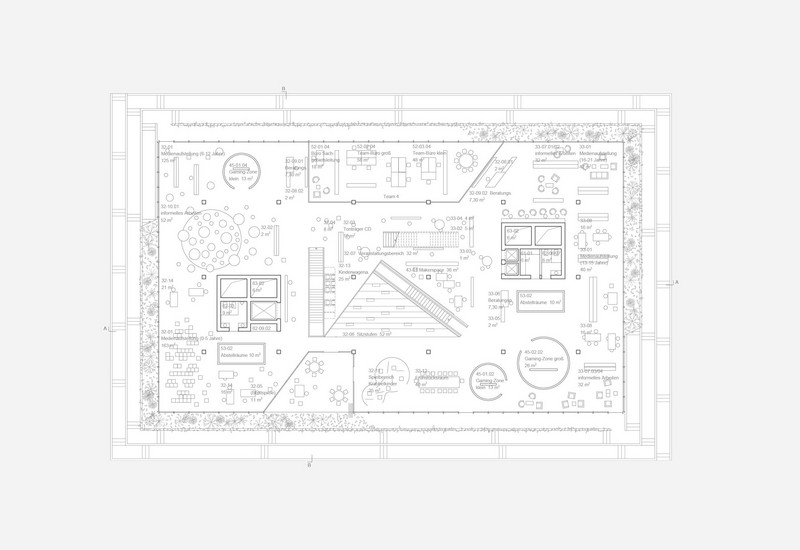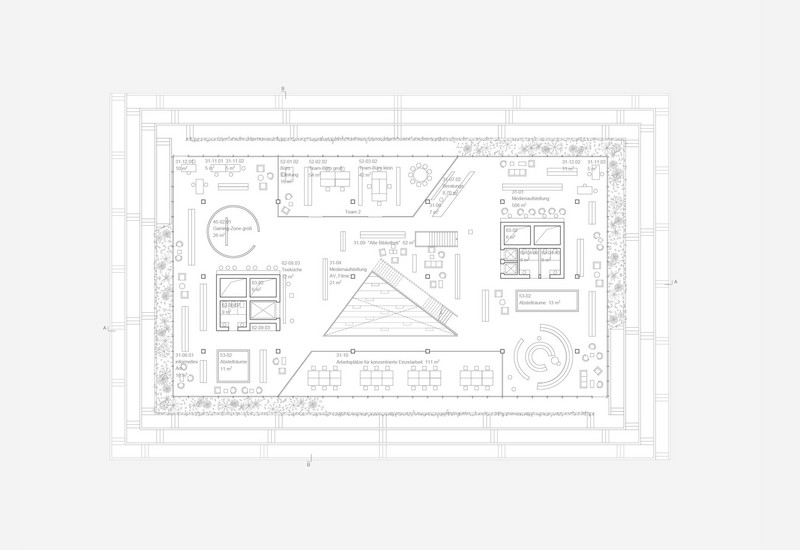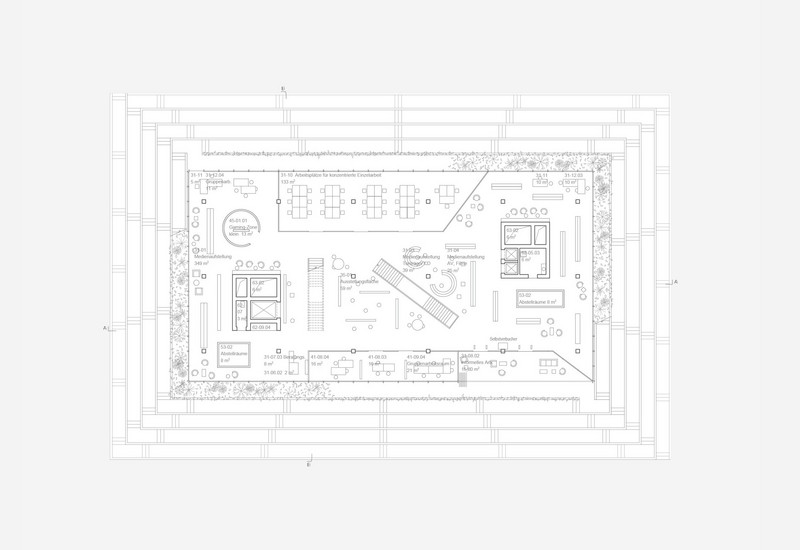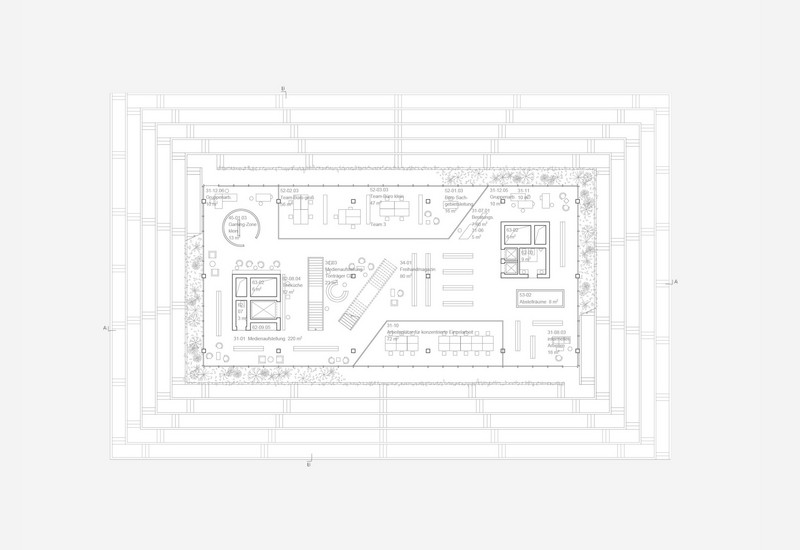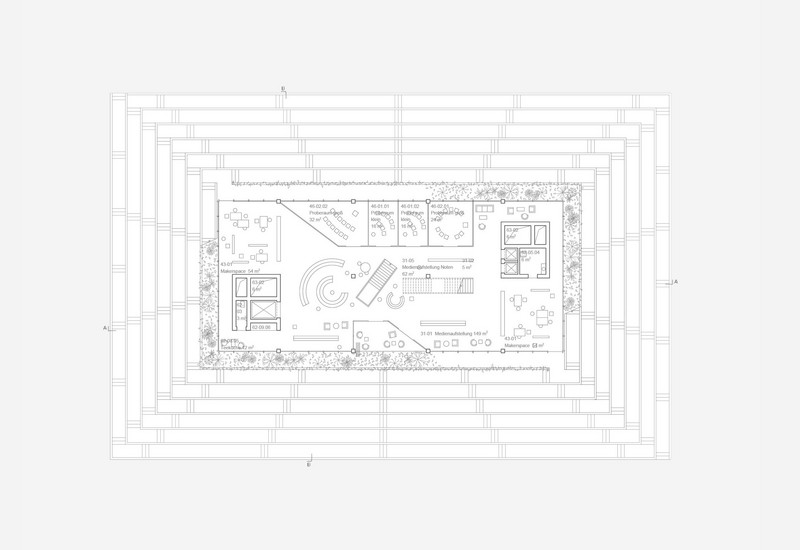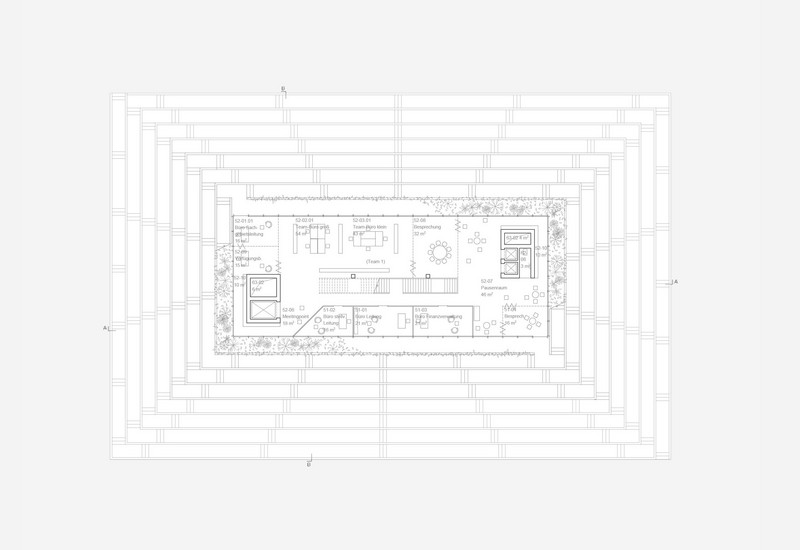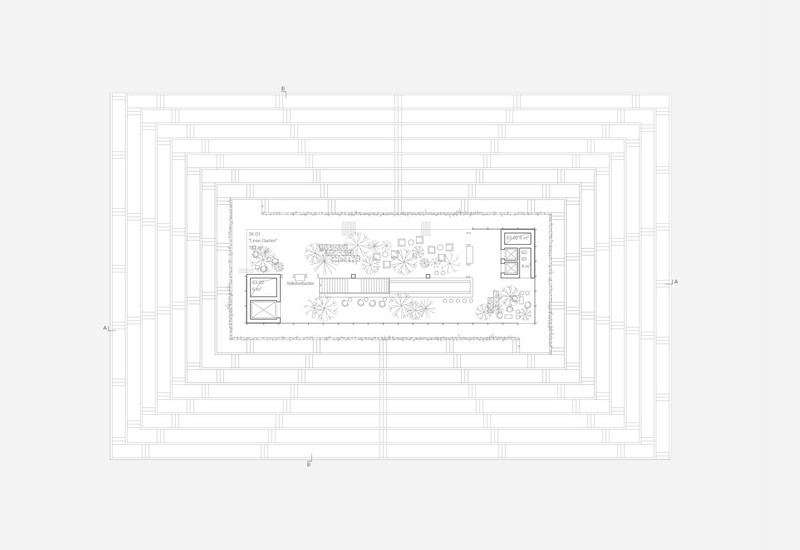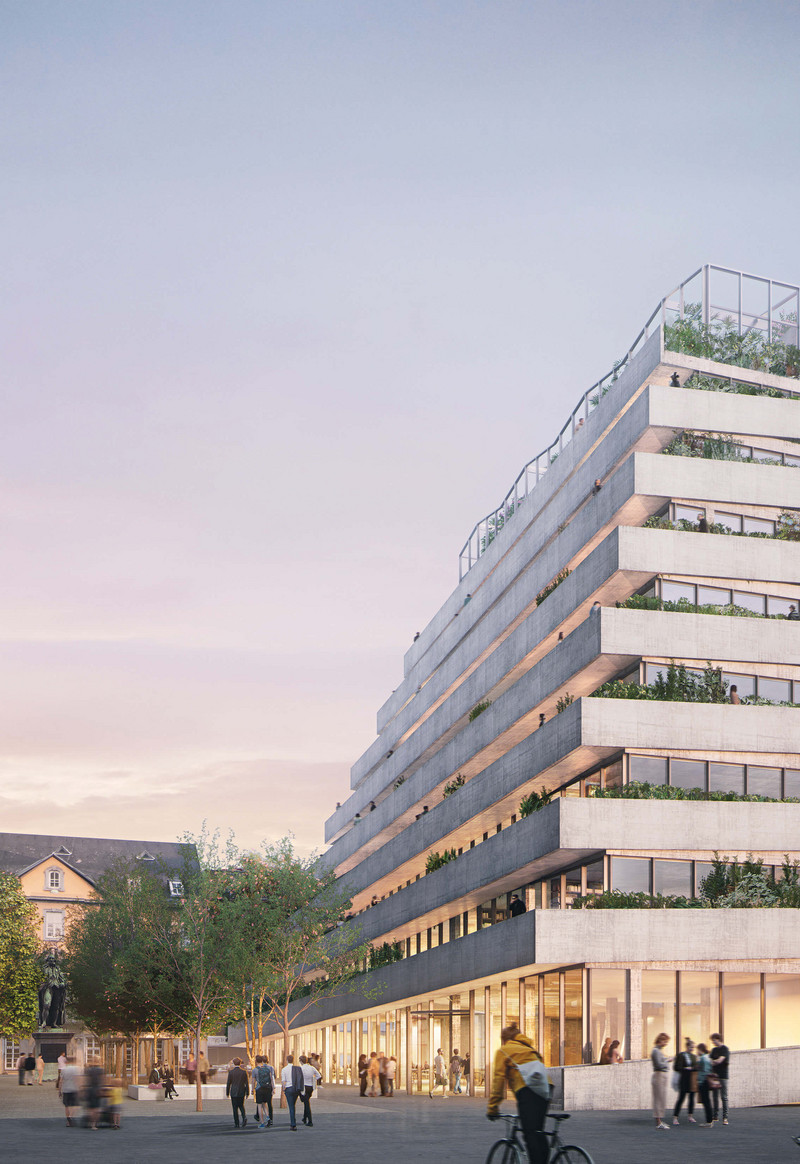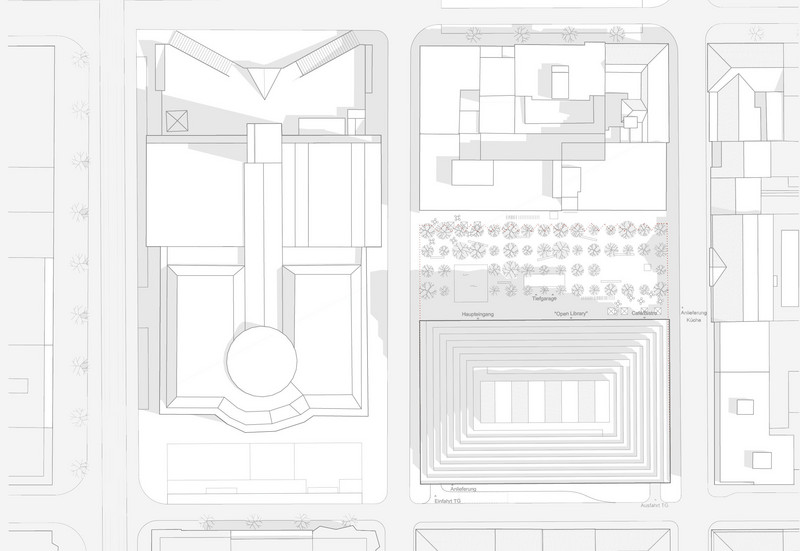 for a New Municipal Public Library and the Redesign of Dalbergplatz in Mannheim
Dalbergplatz is upgraded as a green oasis, from which the urban space spirals up around the building, winding along exterior stepped ramps, as a vertical urban green space that culminates in a rooftop reading garden with a panoramic view of the city.

The ground floor presents itself as versatile and uncluttered, with a lobby, café, and event spaces. From here, the sequence of internal circulation begins with dynamically freestanding stairs that lead to the upper floors, where the various collections are located. In keeping with the "open library" concept, the open-plan layout is configured as an area designed for maximum flexibility of use. Thus, as a communicative meeting place and key element of public infrastructure, the new municipal public library becomes an important cultural and social component of the urban realm.
less