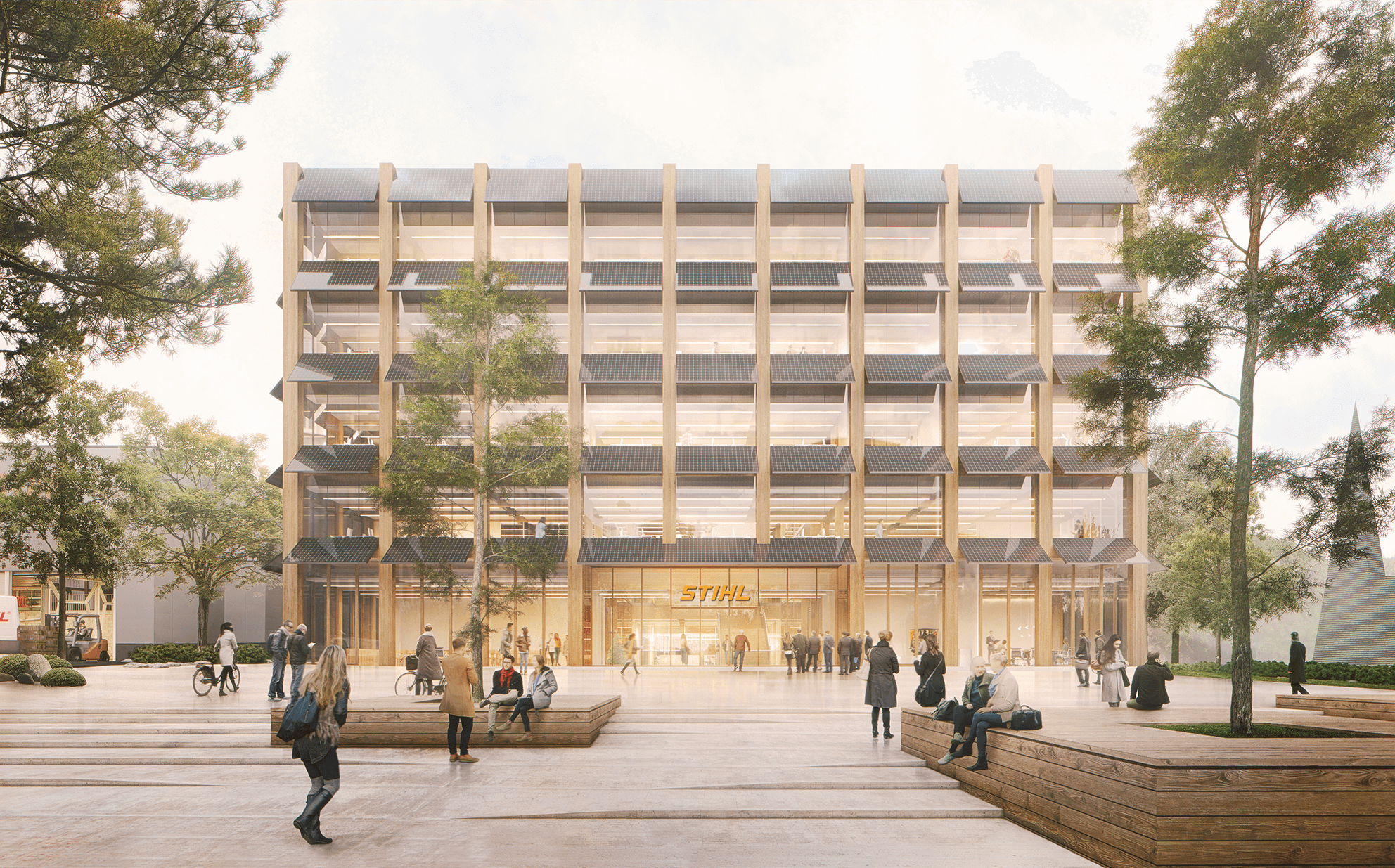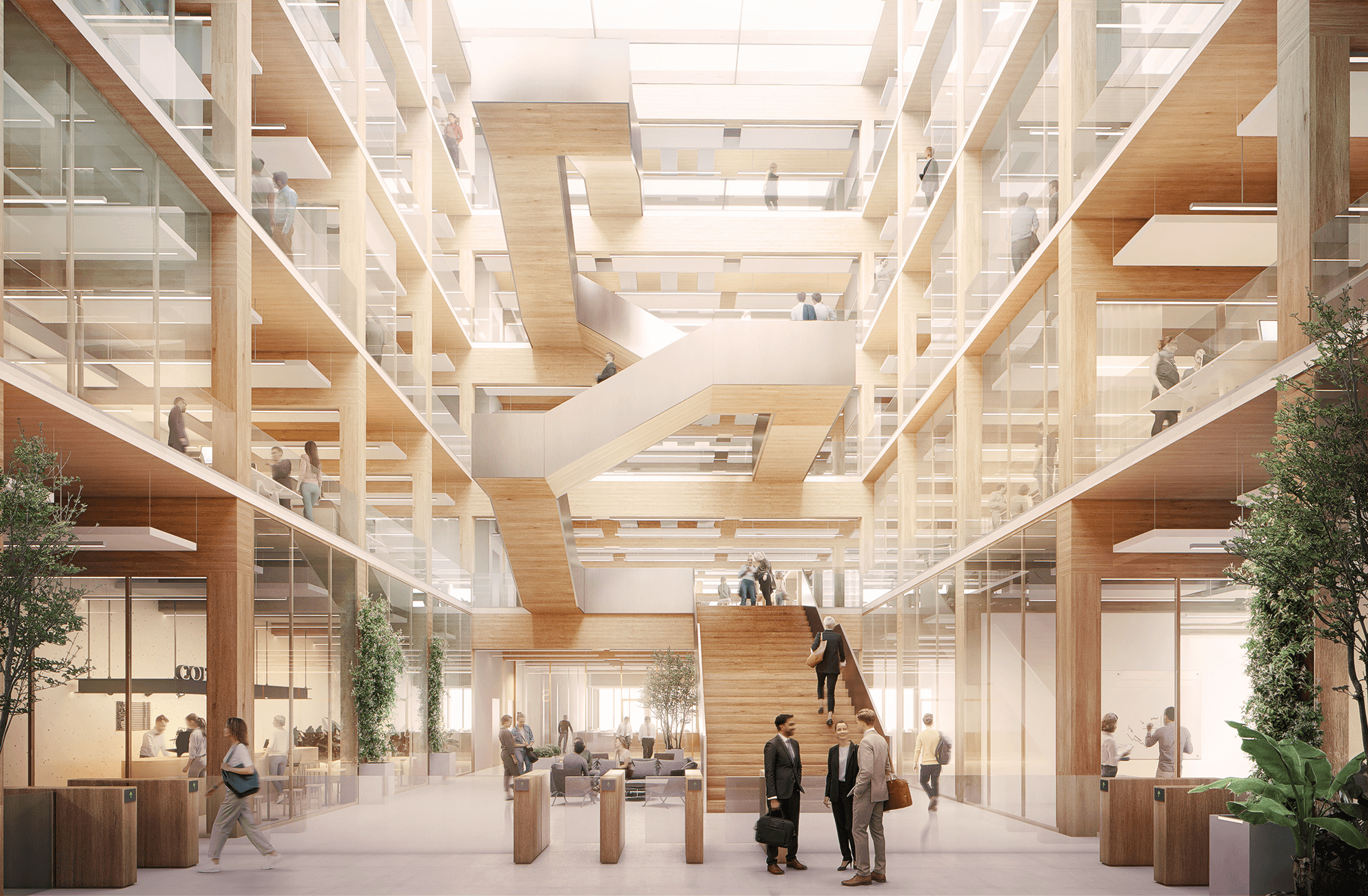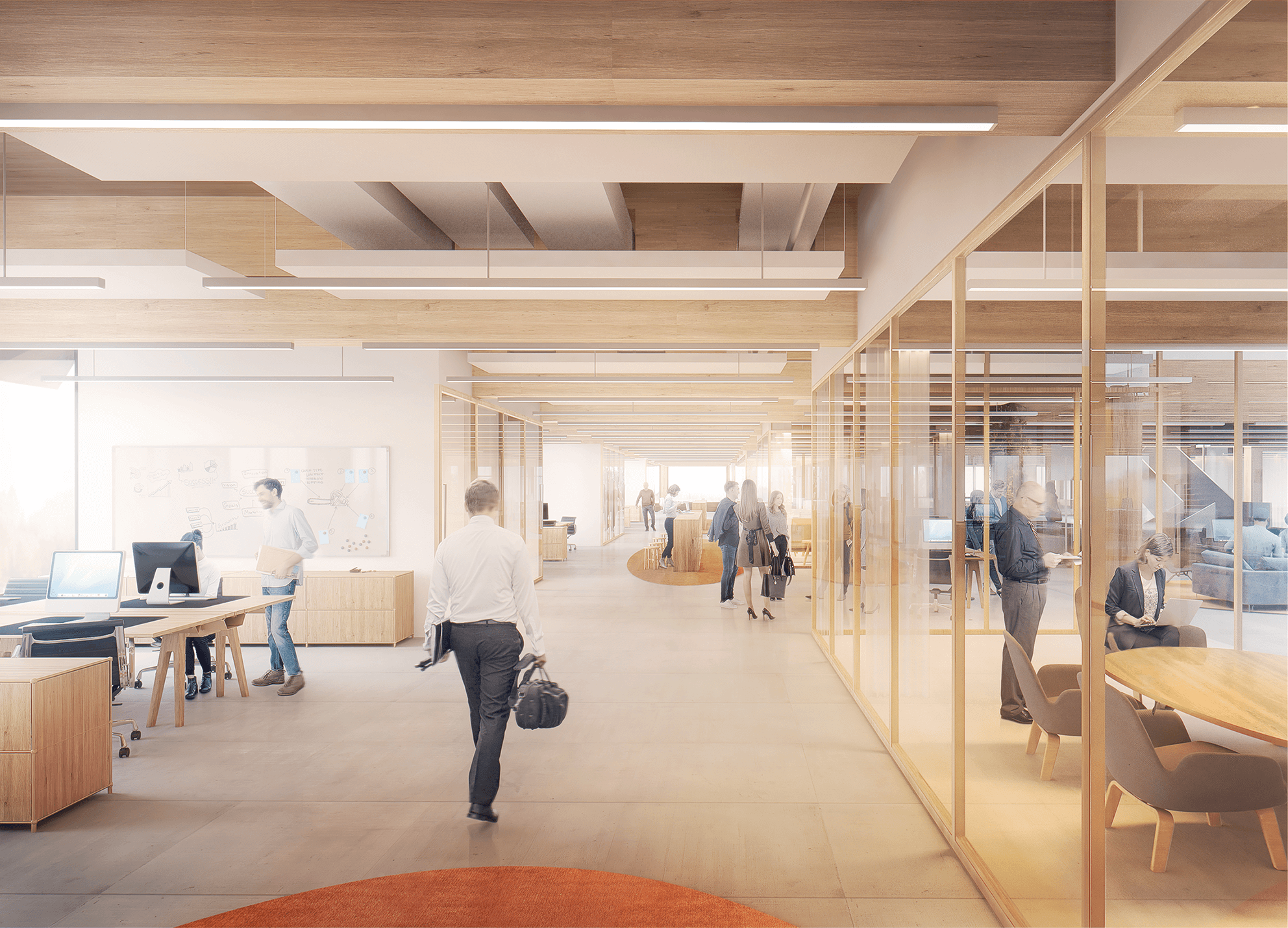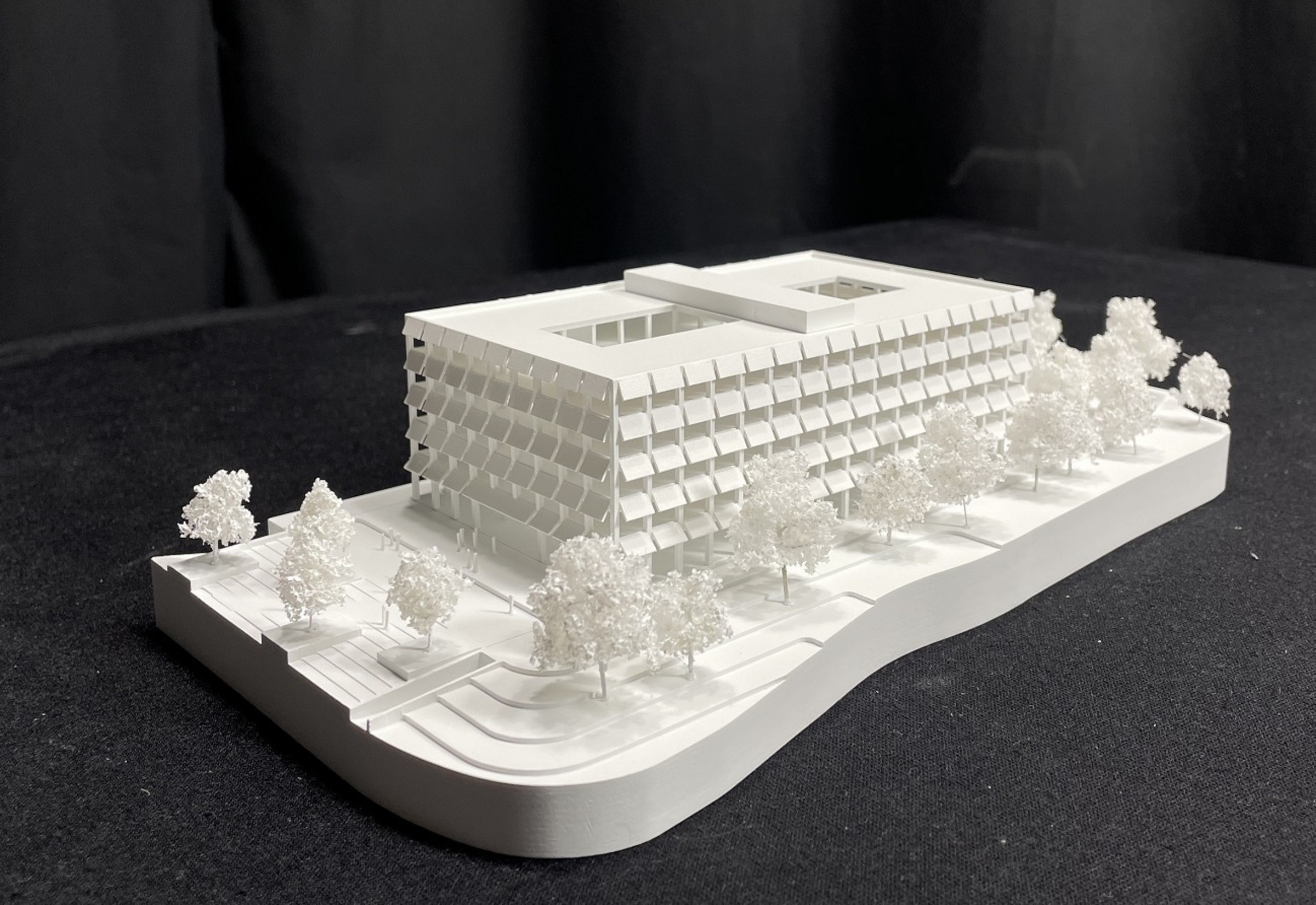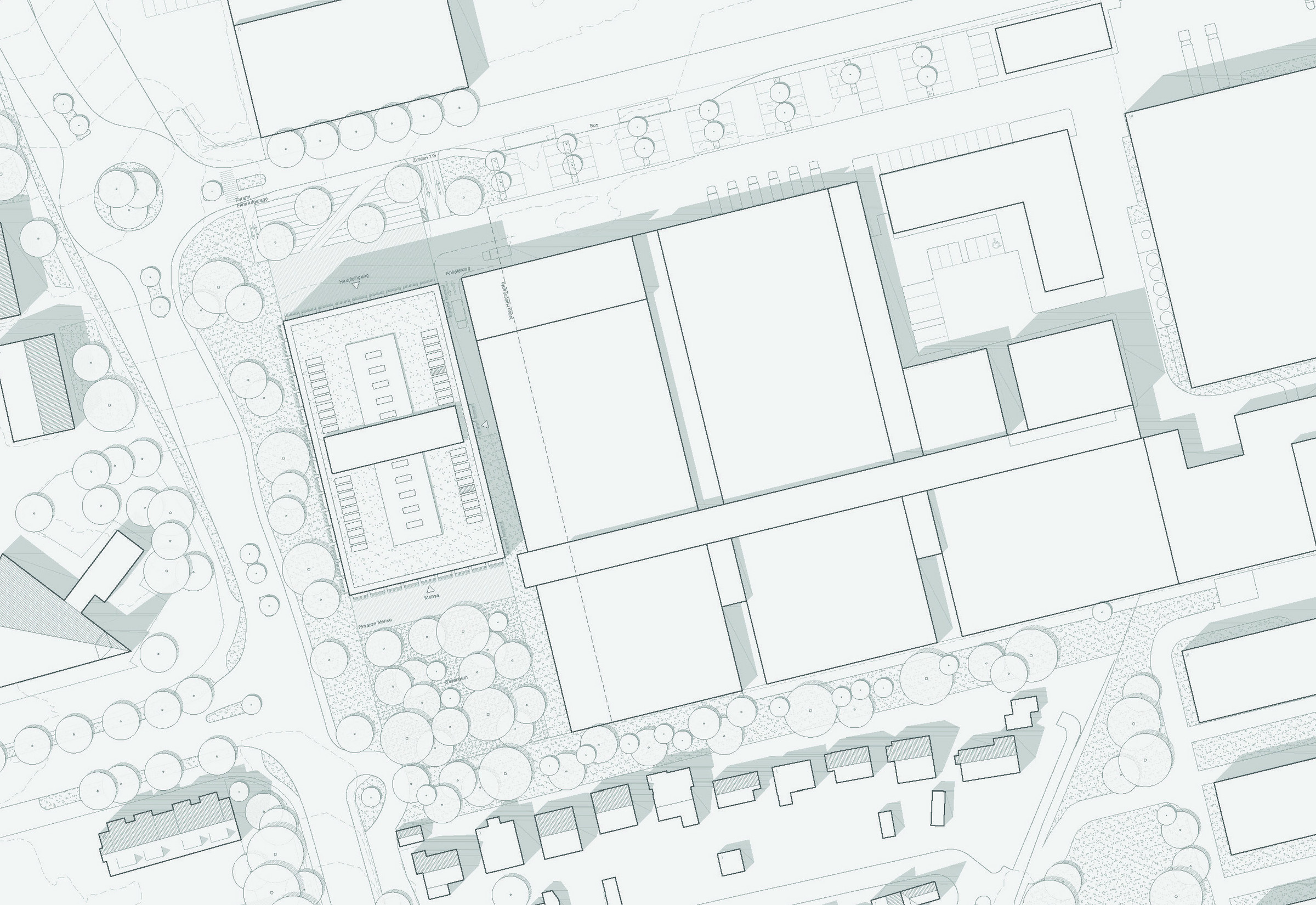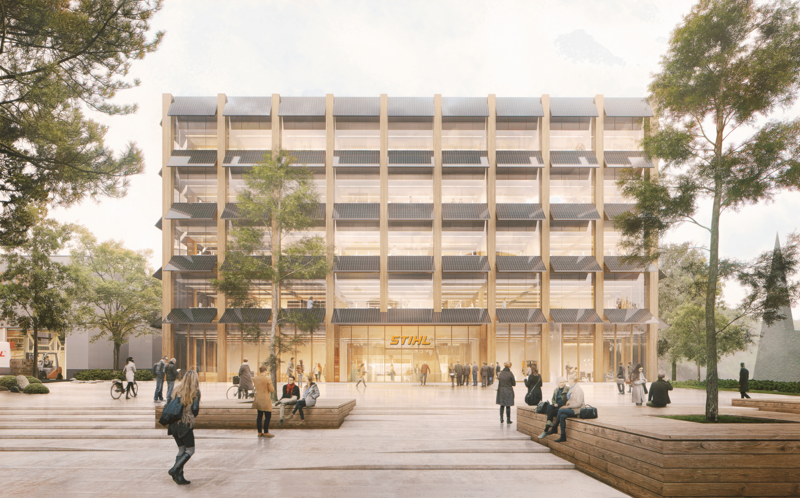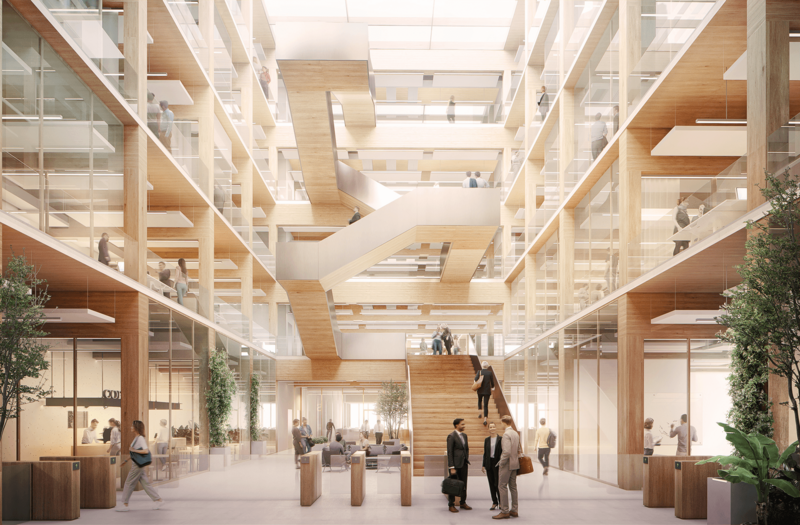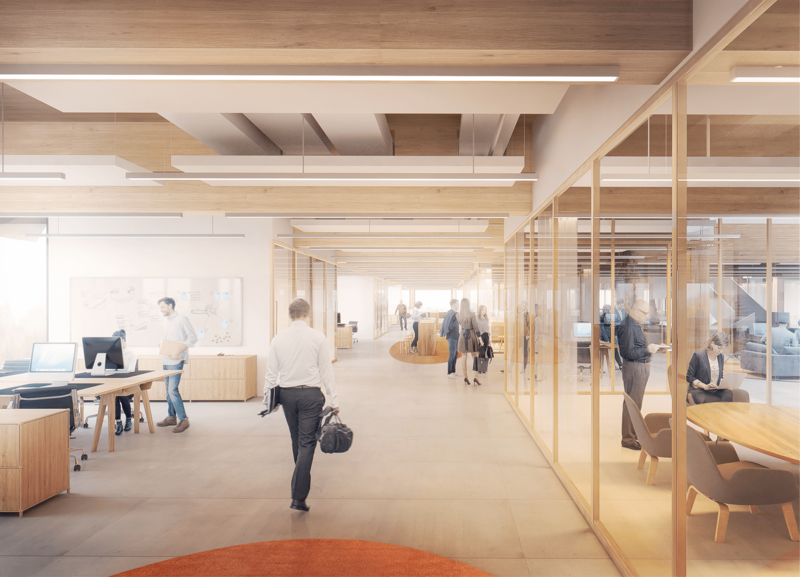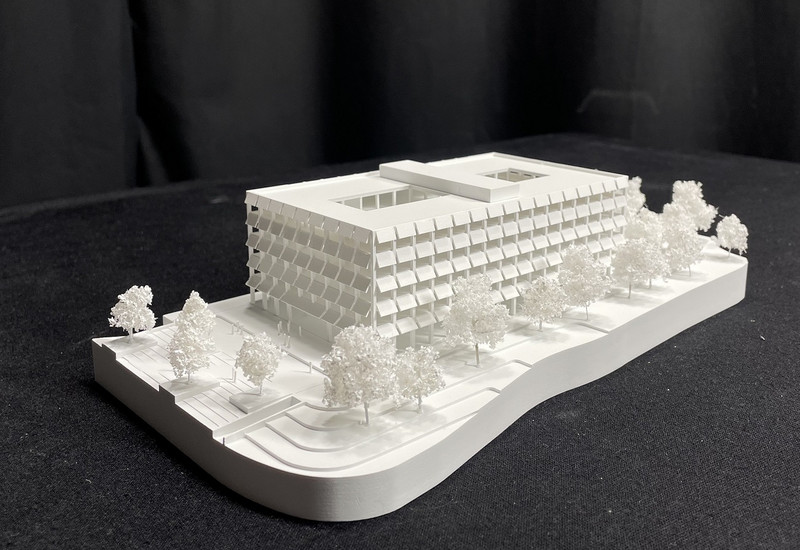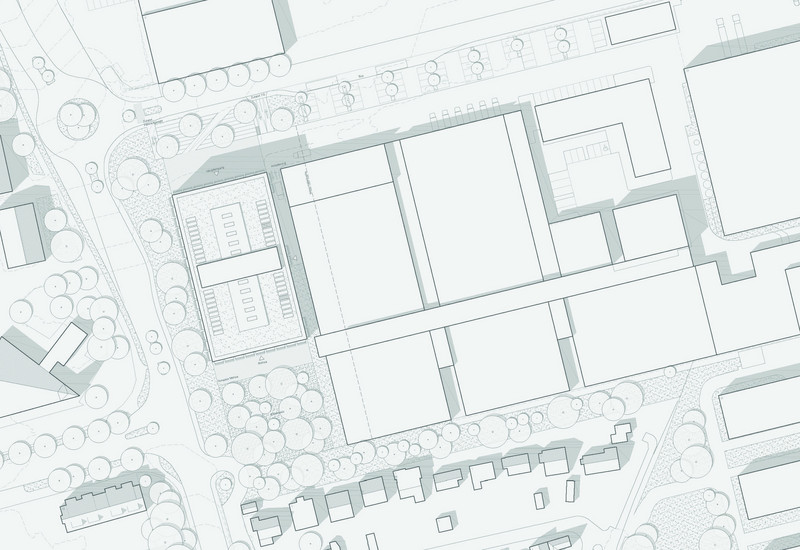 New Office Building for STIHL, 1st prize
On the ground floor are the public and semi-public uses, such as the reception with conference area in the north and a canteen with outdoor seating in the south. The project space on the first upper floor is the connecting link between the public areas on the ground floor and the office space on the upper floors. Open atriums connect the different levels, with the communication-conducive main stair within the northern atrium. The floor plans are freely configurable and are subdivided solely by the circulation cores, which are aligned with the production hall and form the infrastructural backbone. Glulam beams span more than 12 meters without intermediate supports between the facade and atriums, resulting in open floor plans. Modular office landscapes can be flexibly and repeatedly redesigned.
The building's enclosure is clearly articulated by the timber structure legible from the outside and, as a technically precise element for harvesting sustainable energy, is equipped with photovoltaic panels near the parapets.
less