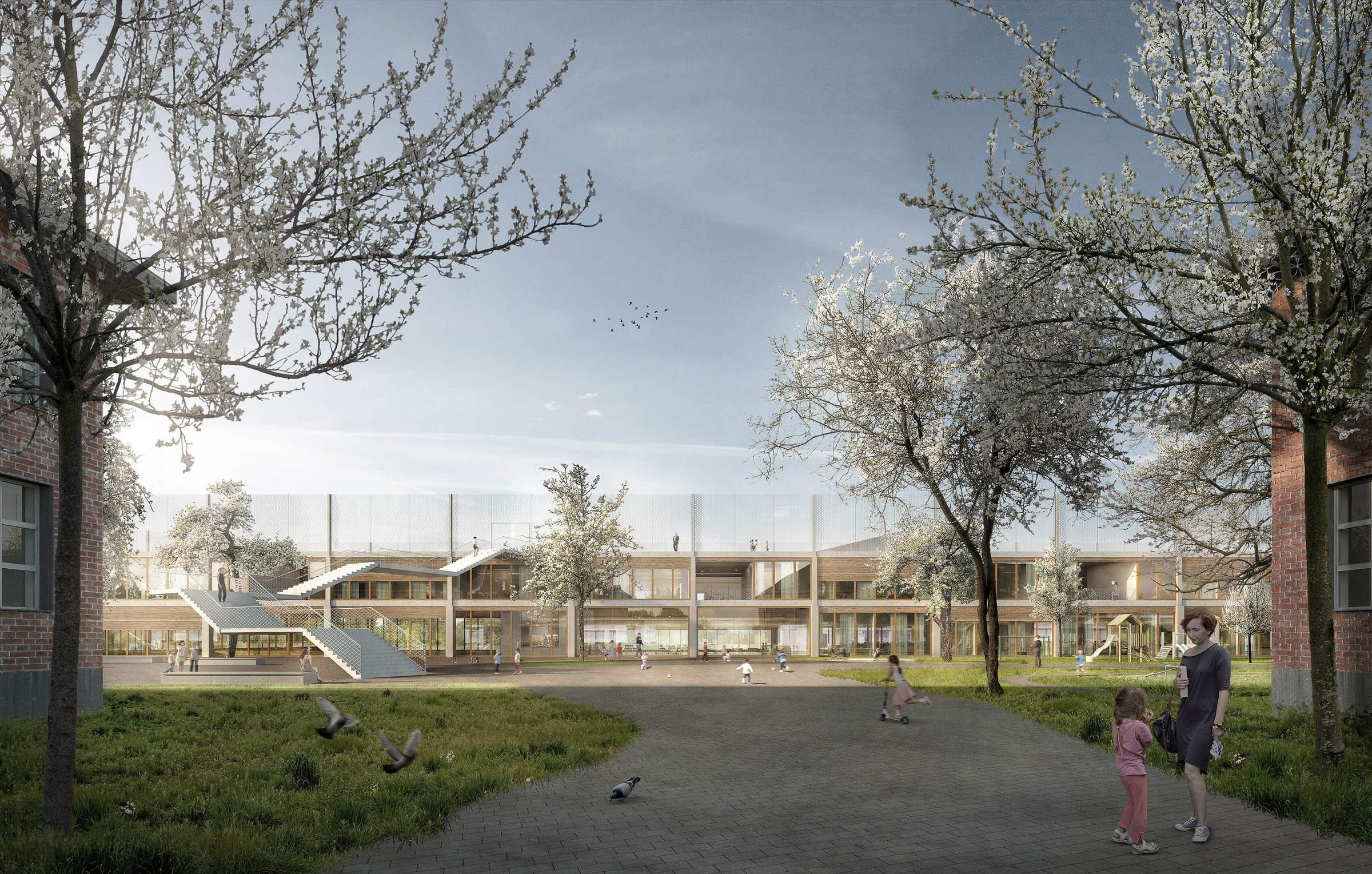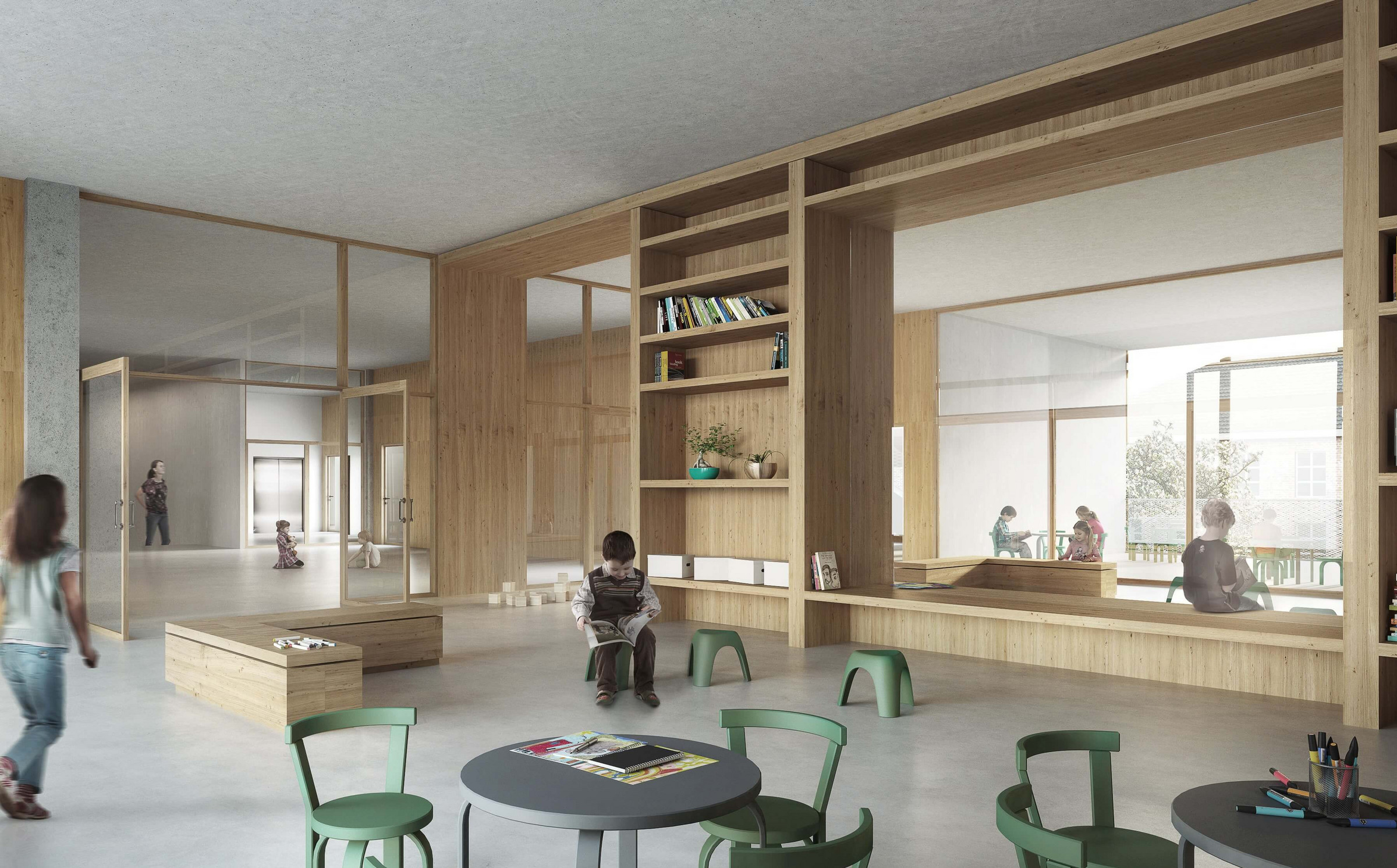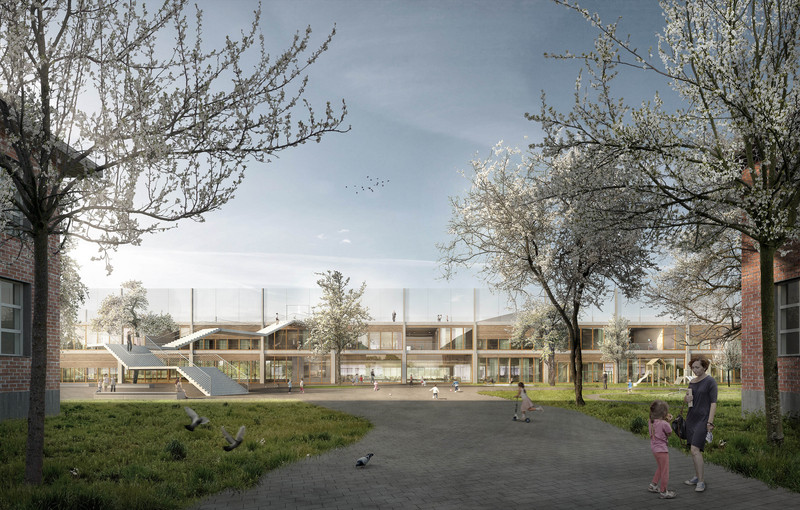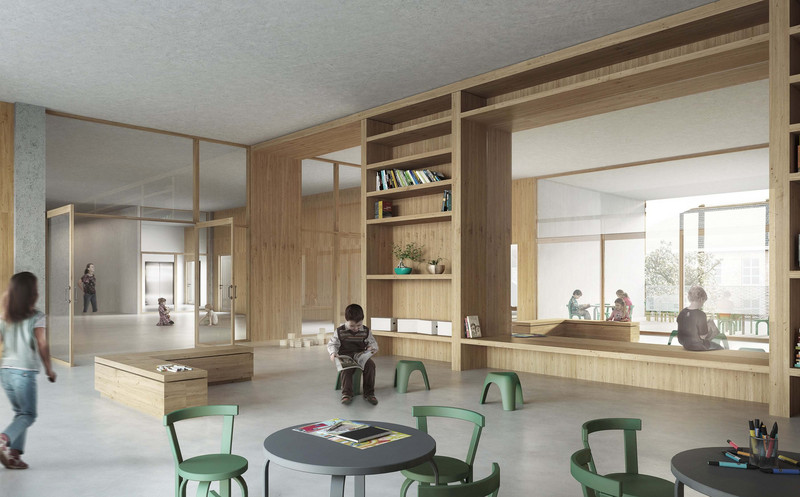 Primary School with After-School Care, Day-Care Center, and Sports Hall in Potsdam-Krampnitz
The complex, which is in direct proximity to the central municipal park, is complemented by an elongated new building that houses both the primary school and the sports hall, bringing the sequence of open spaces to completion. Together with the existing buildings, the new building forms a shared schoolyard, creating a harmonious ensemble.
The new facade, which comprises floor-to-ceiling wood framed windows and precast concrete elements that emphasize the structure and guide the eye, gives the two-story building a transparent and delicate appearance. On the roof will be a sports landscape that can be reached from the schoolyard via an iconic cascading stair – and which is accessible to the entire neighborhood every afternoon. In accordance with the learning house concept, open learning landscapes and clusters not only ensure diverse teaching opportunities but also a flexible use of space. A visible concrete structure and lots of wood create a comfortable atmosphere. As a result, the school building becomes an attractive learning and living environment that offers high potential for identification.
less