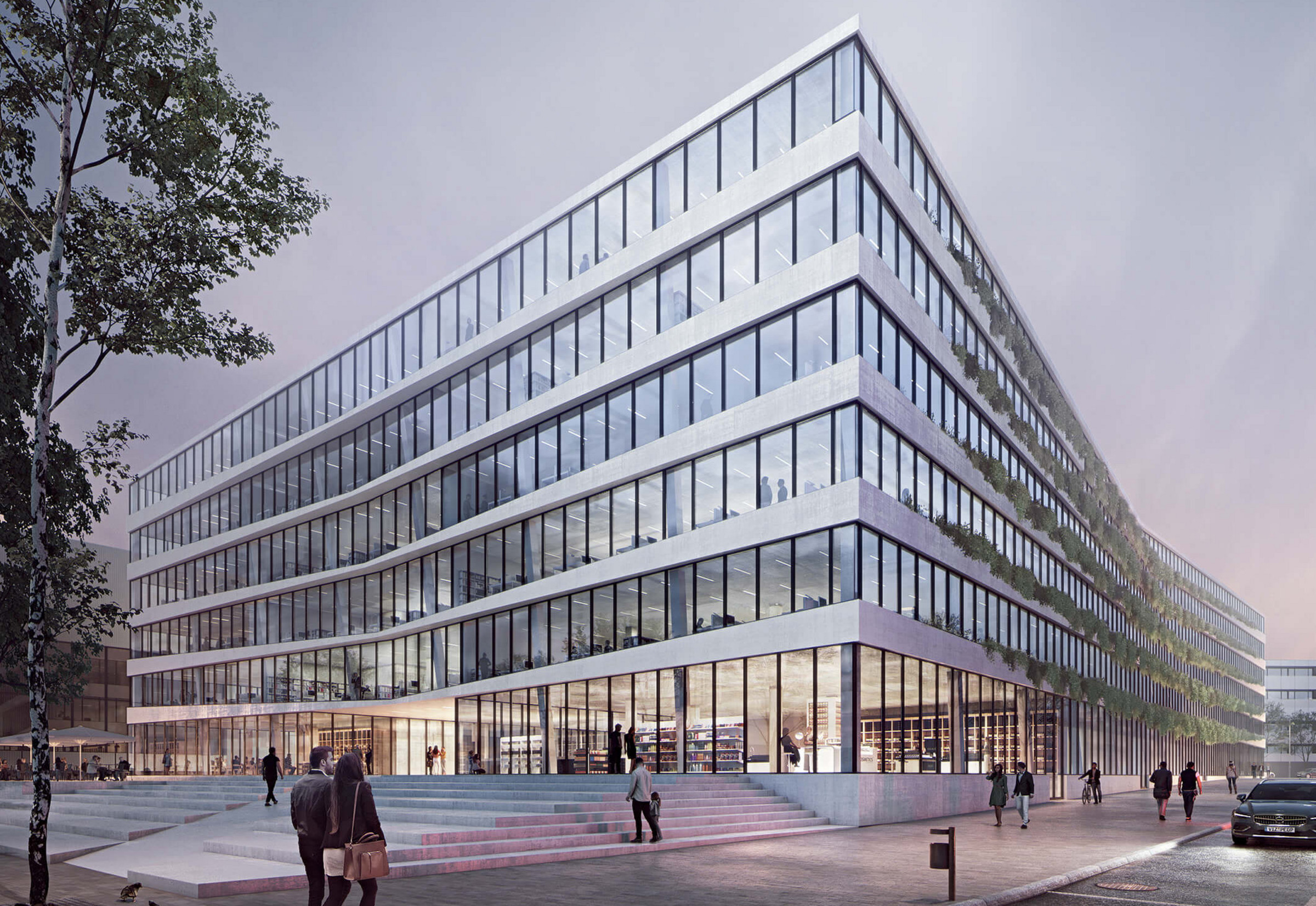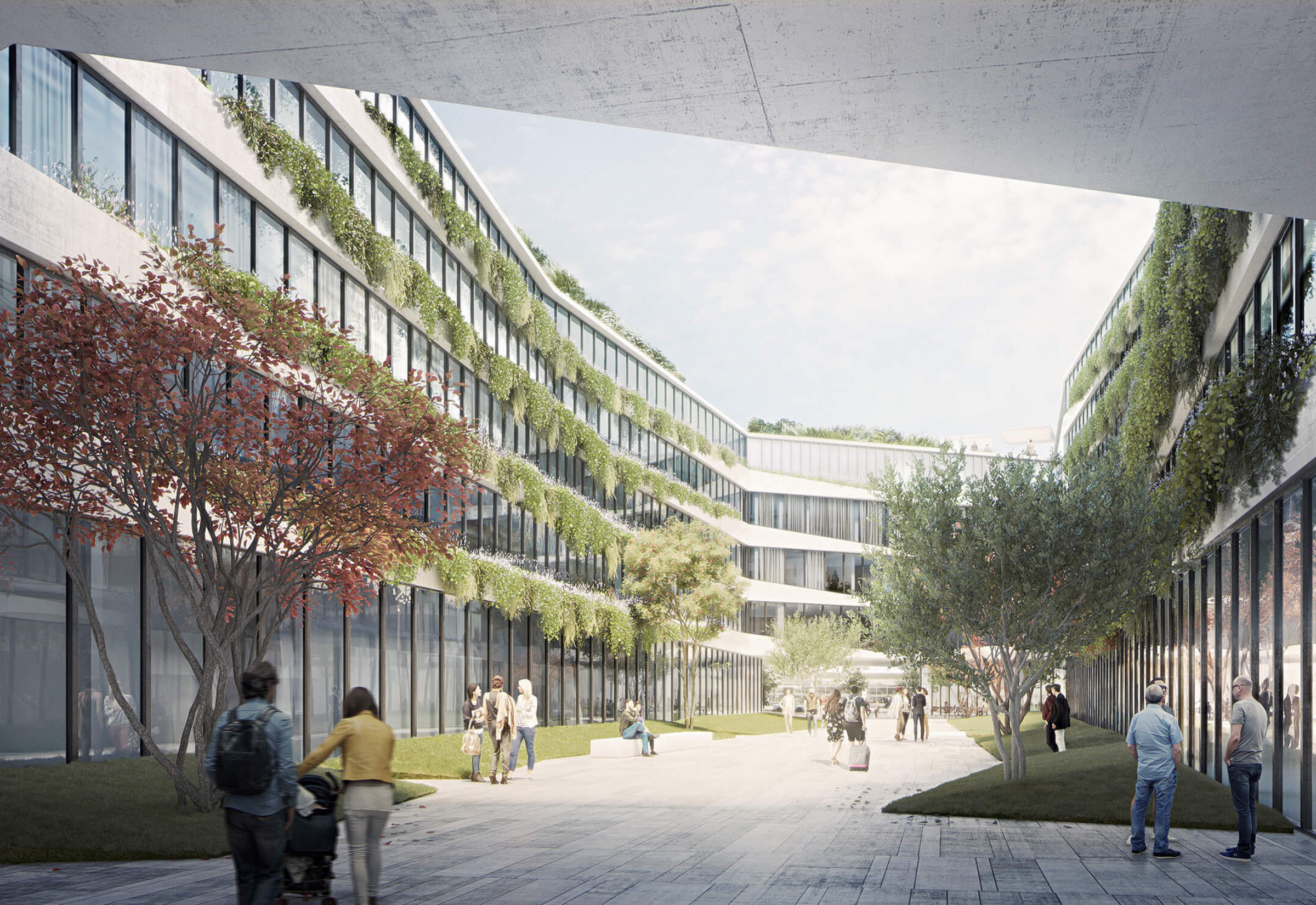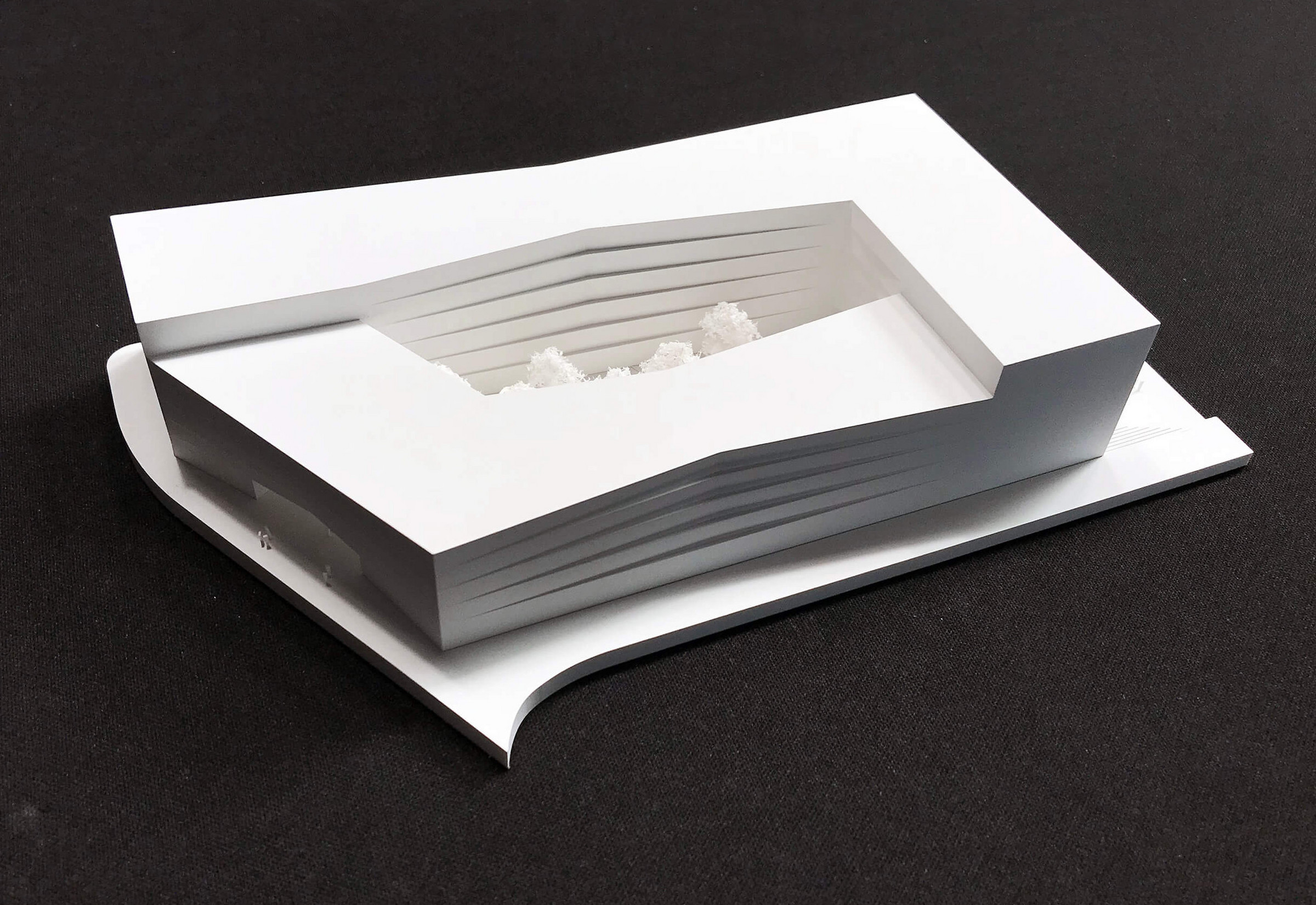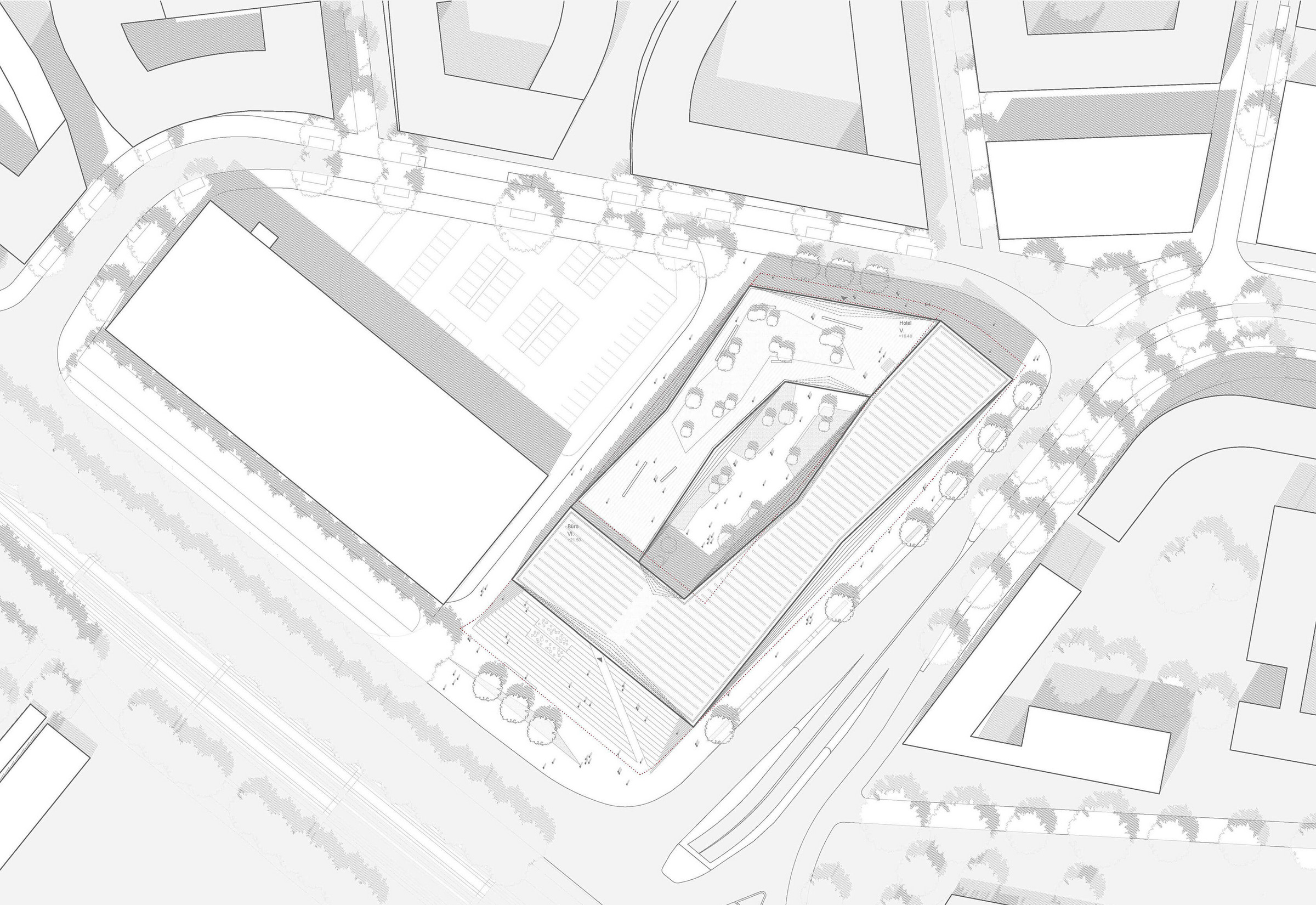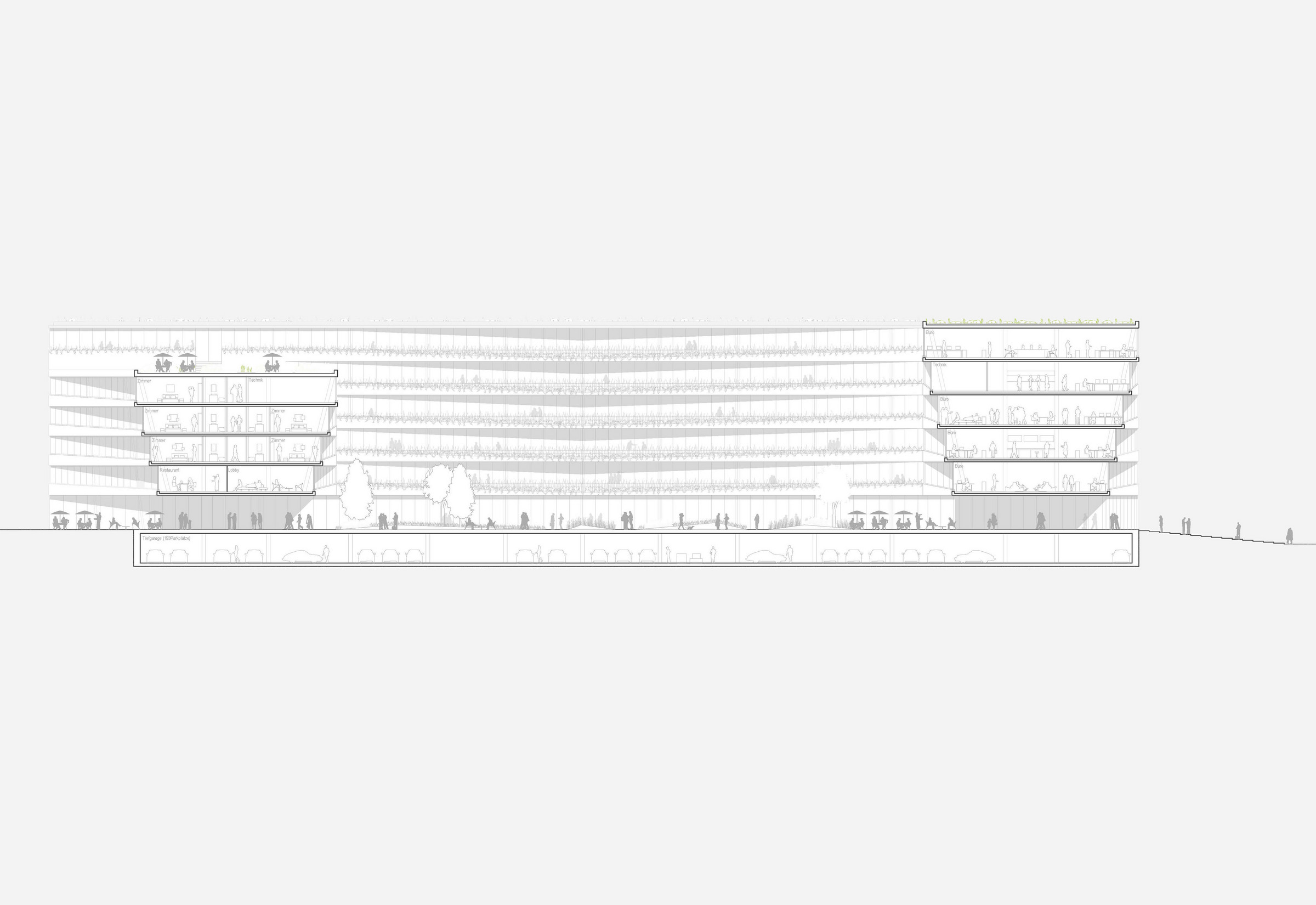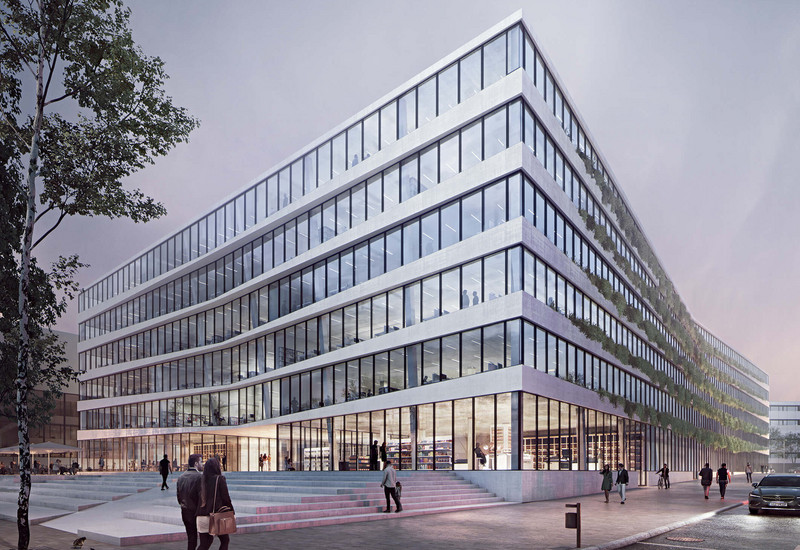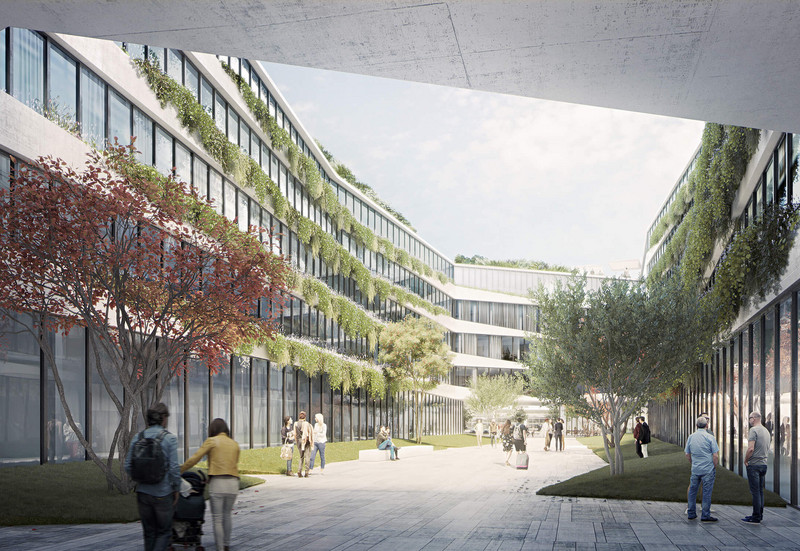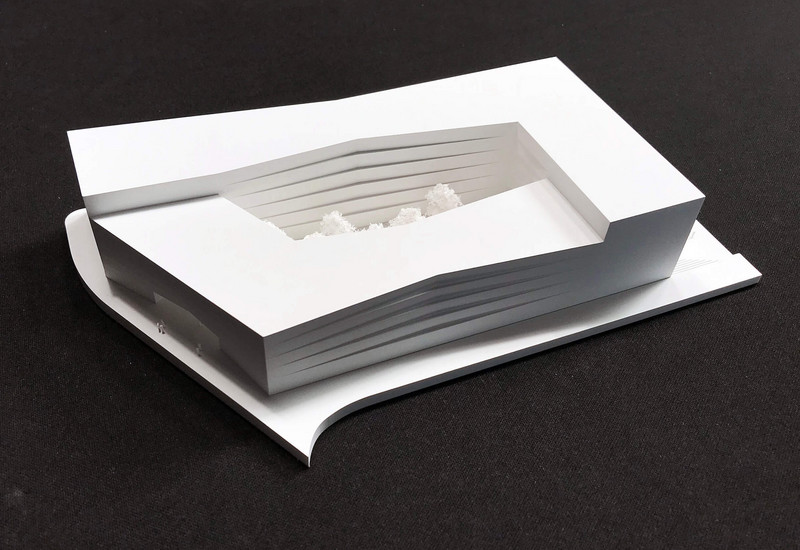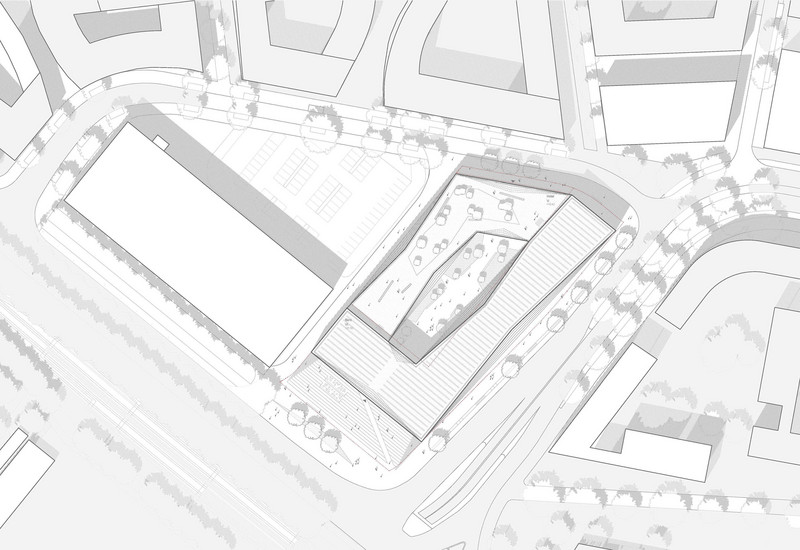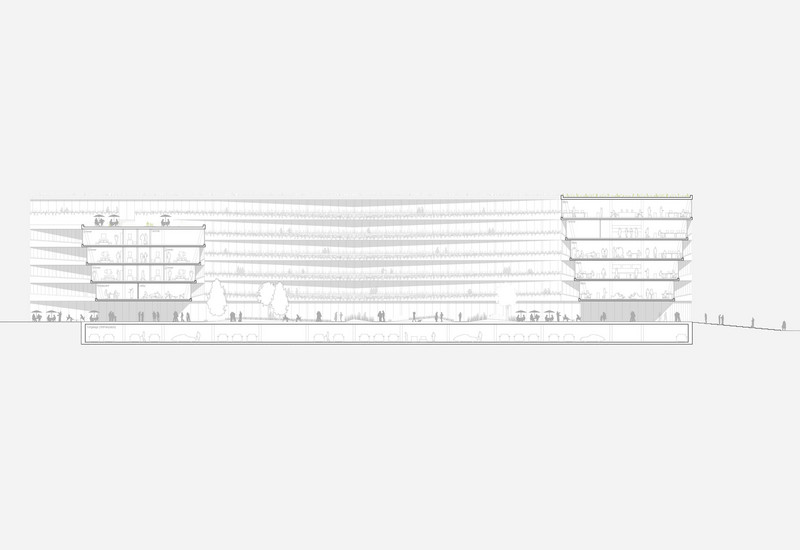 Project Q20 in Stuttgart
In this way, a differentiated and harmonious structure, which makes use of the lot in an efficient manner, can be developed. Beyond that, the bends have functional advantages: the receding of the long sides, the east side and the west side, creates an upwardly narrowing cross-section that allows the façade greening to irrigate the building in a direct natural way and expands the inner courtyard into the vertical. The building parts north and south are also slightly bent in the middle, but narrowing downwards and cantilever upwards, so that the public access and passage to the inner courtyard is articulated in the structure as an architectural gesture. In this way, the covered passageways to the inner courtyard appear shorter, which strengthens the connection to the surroundings.

On the ground floor, gastronomy and shops are planned, while flexible office space, a hotel and a fitness area are located on the upper floors.
less