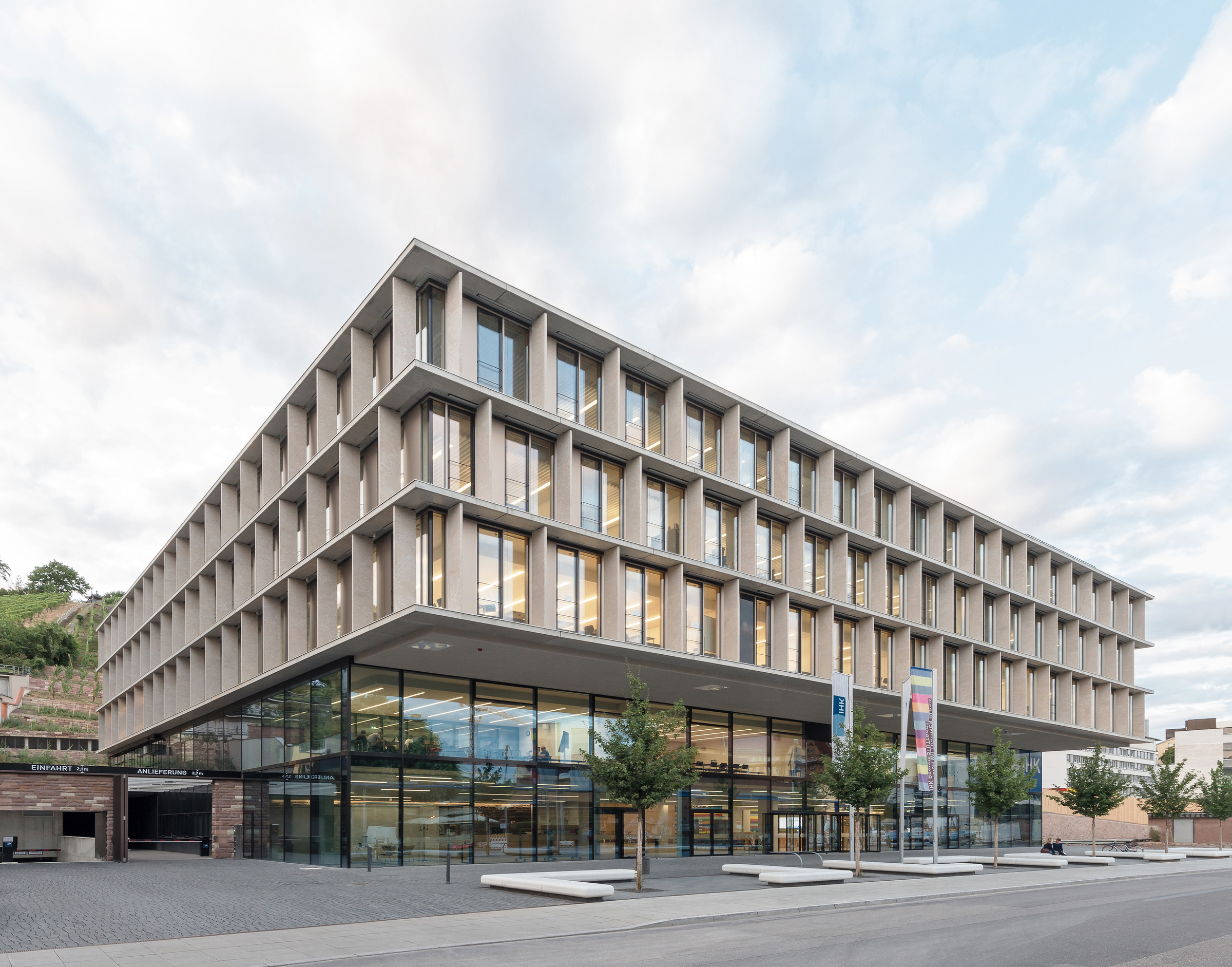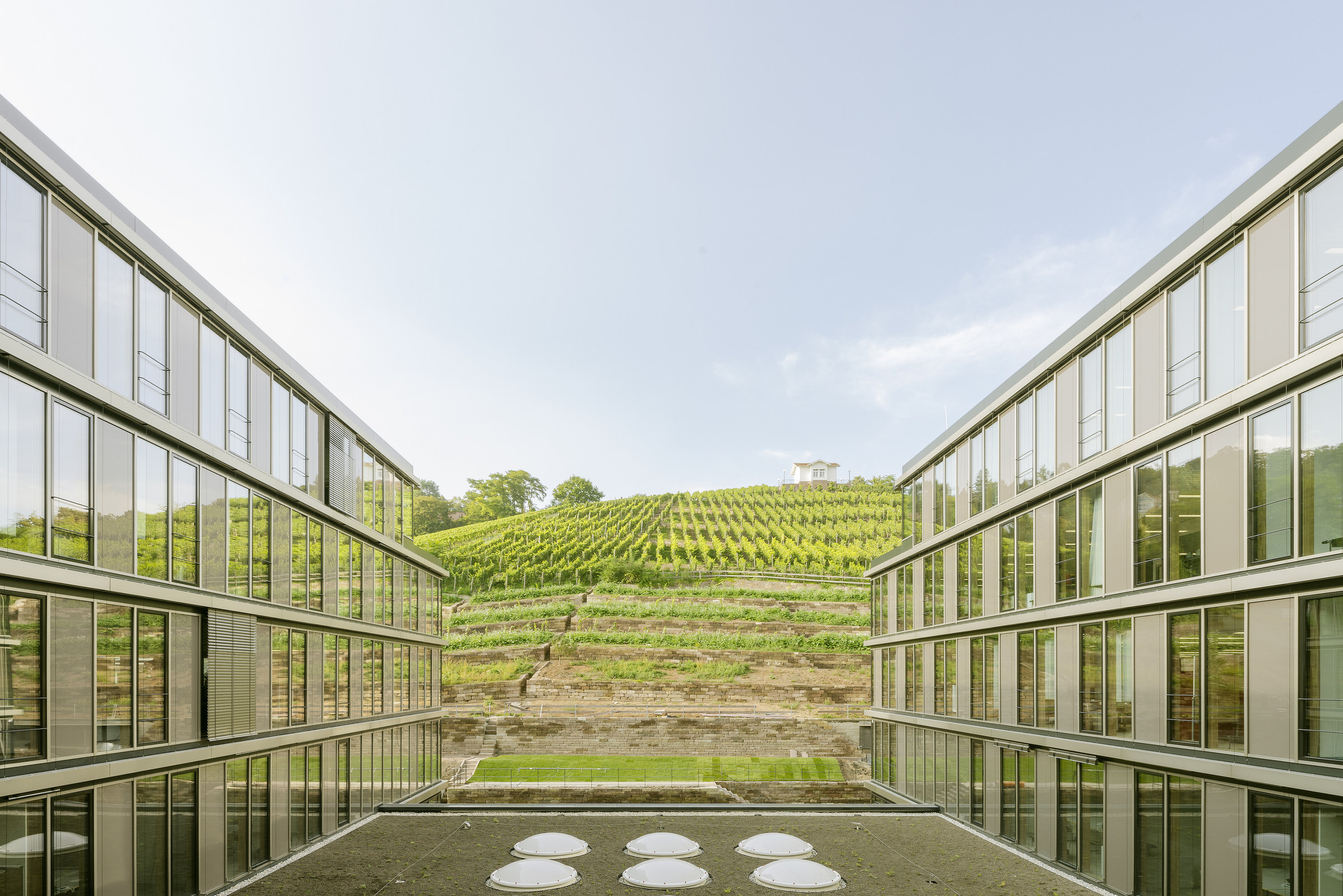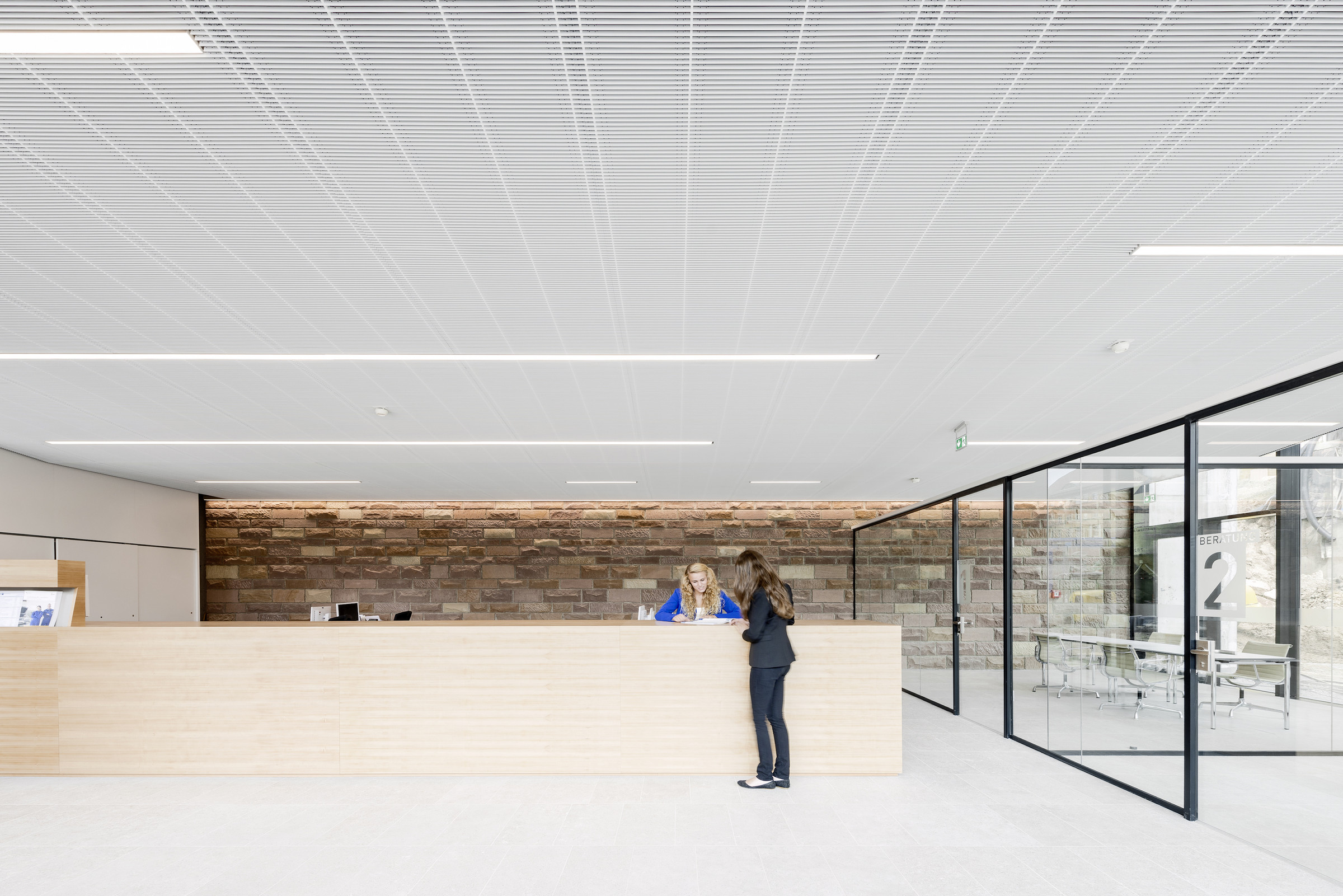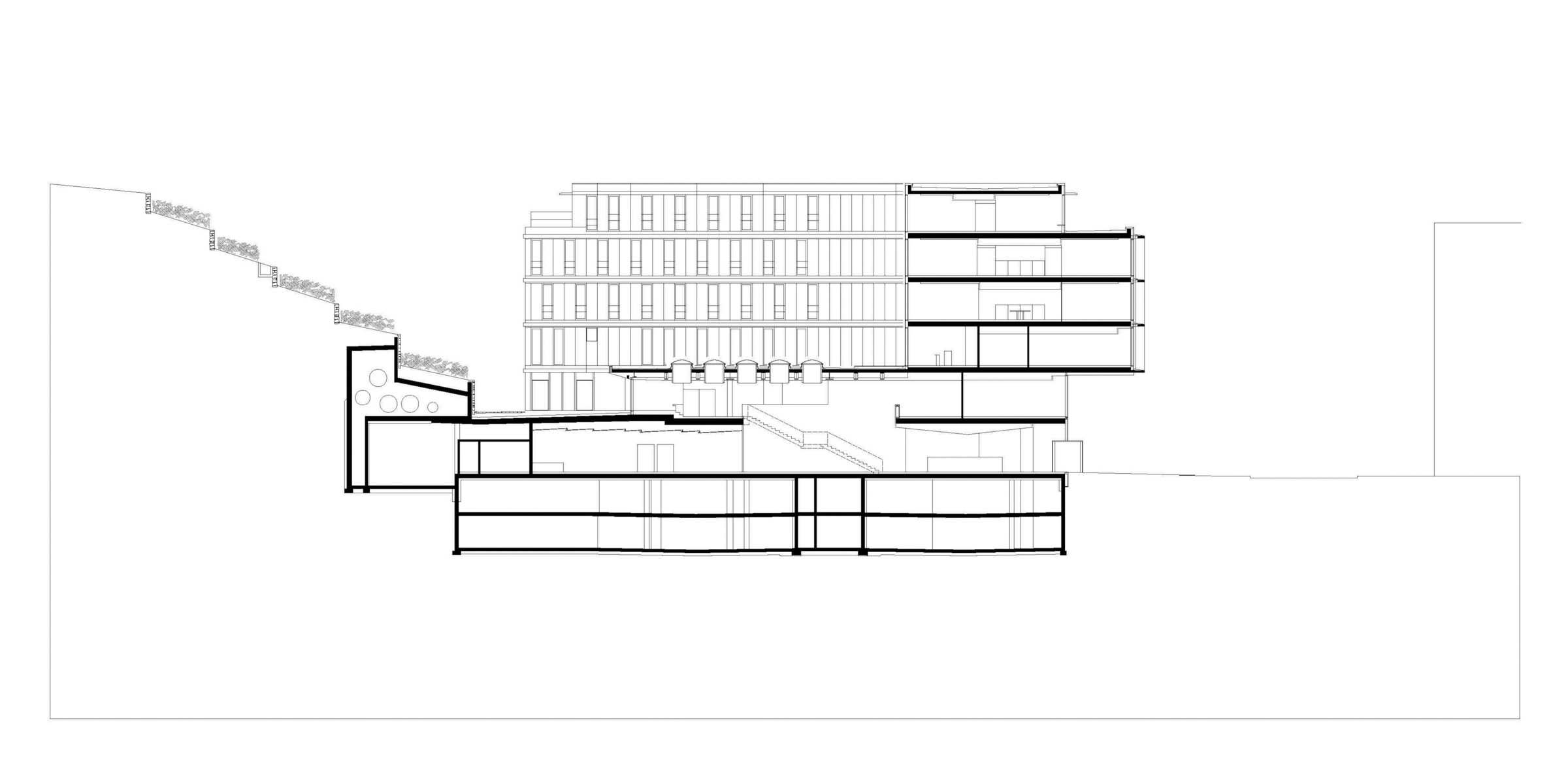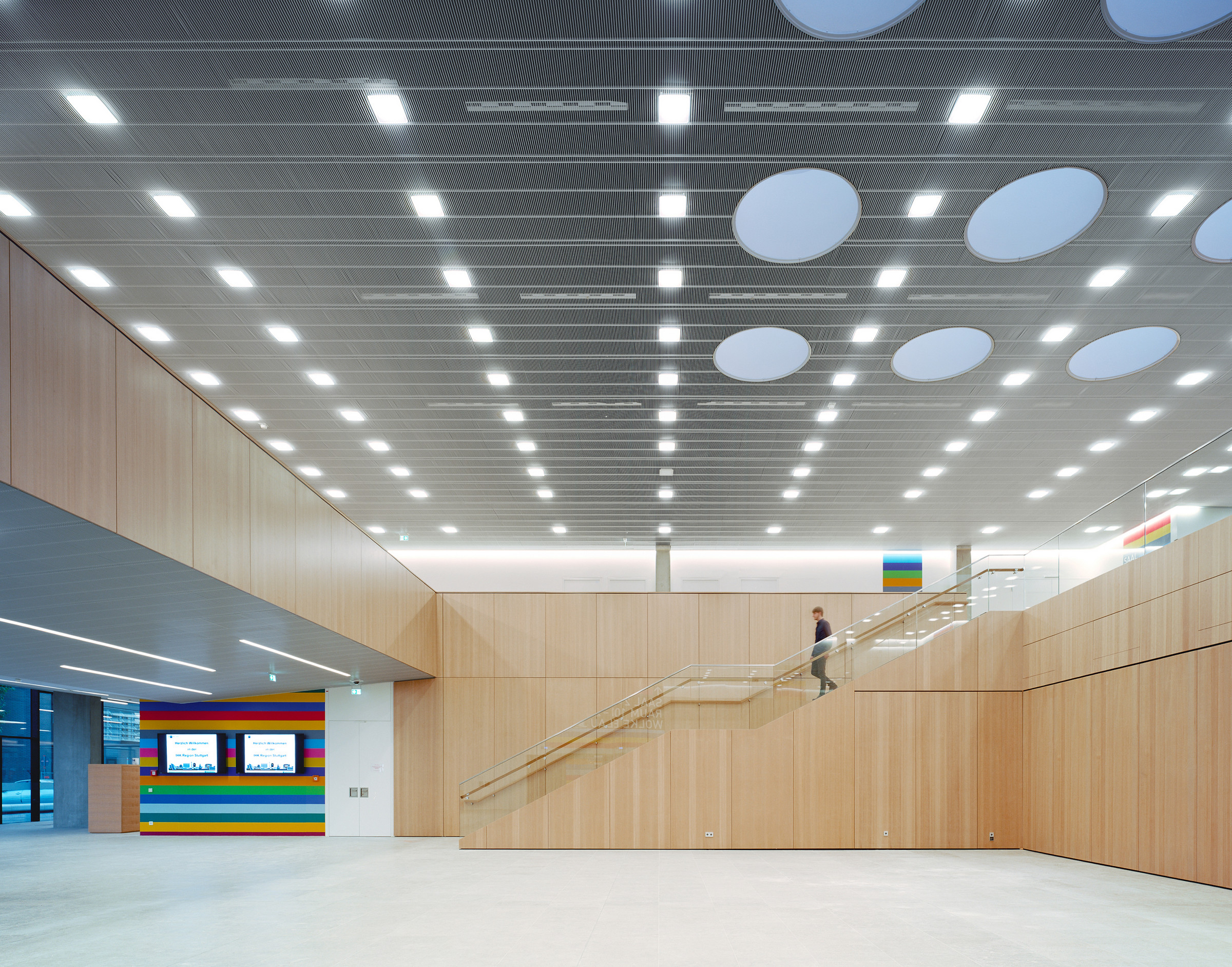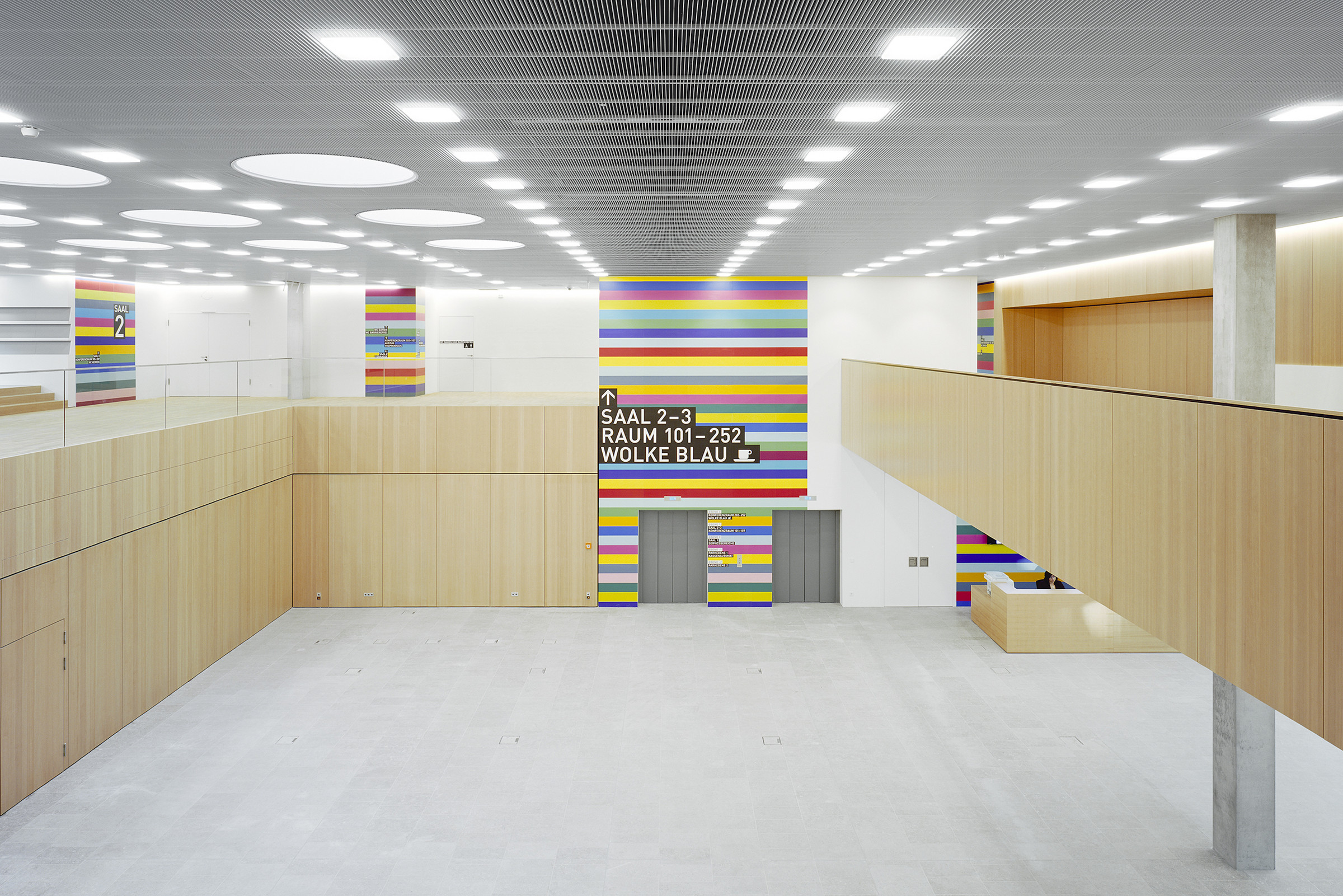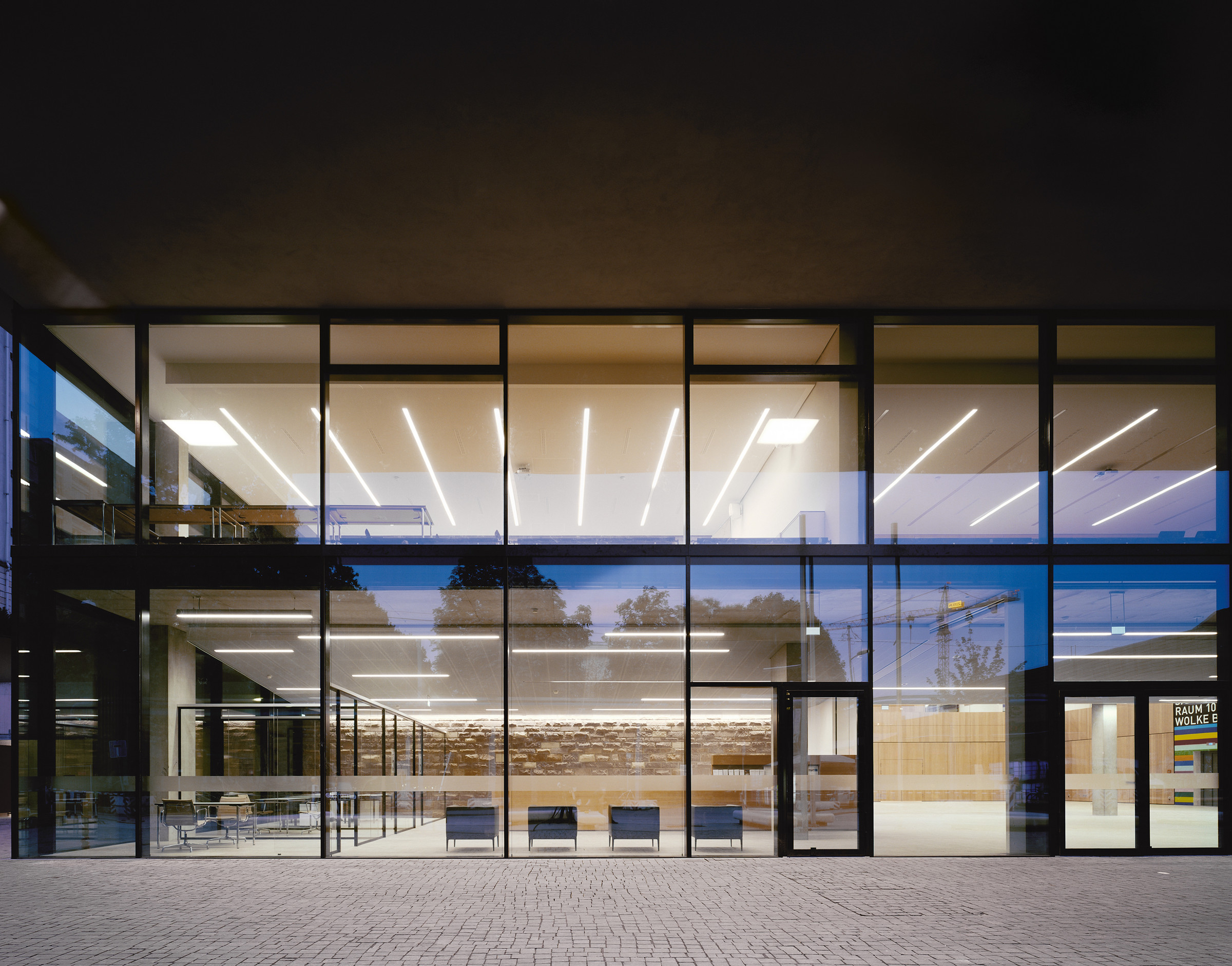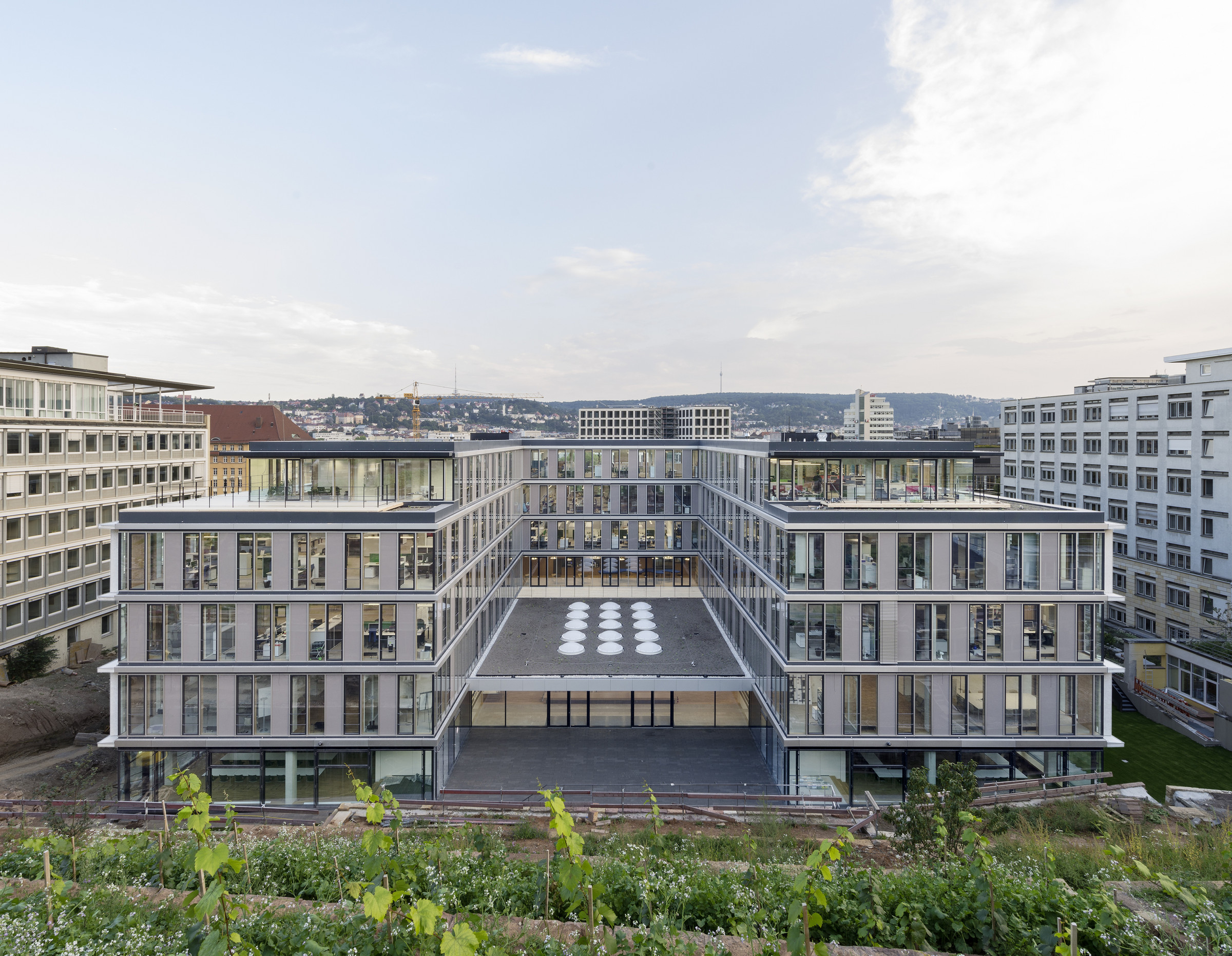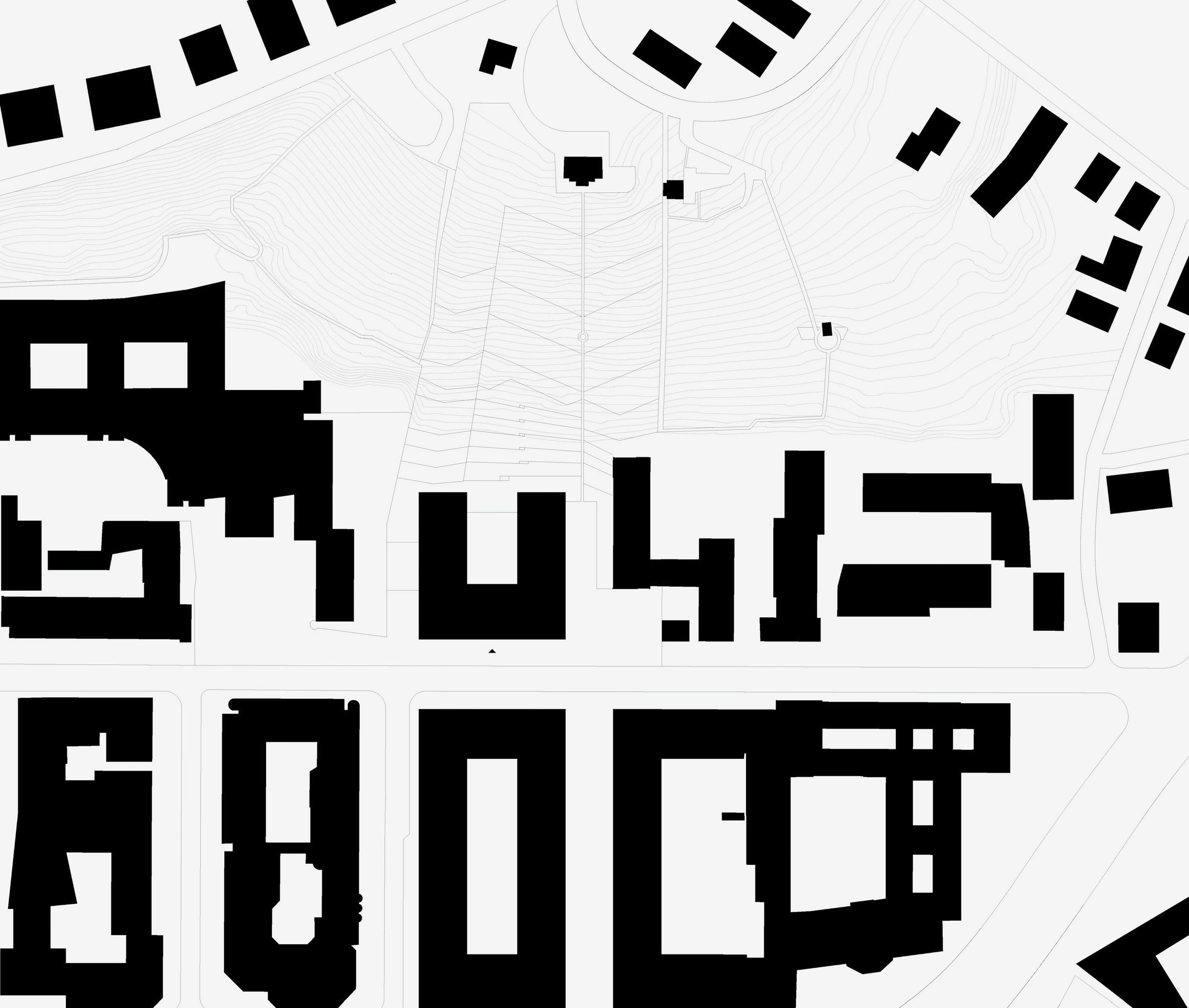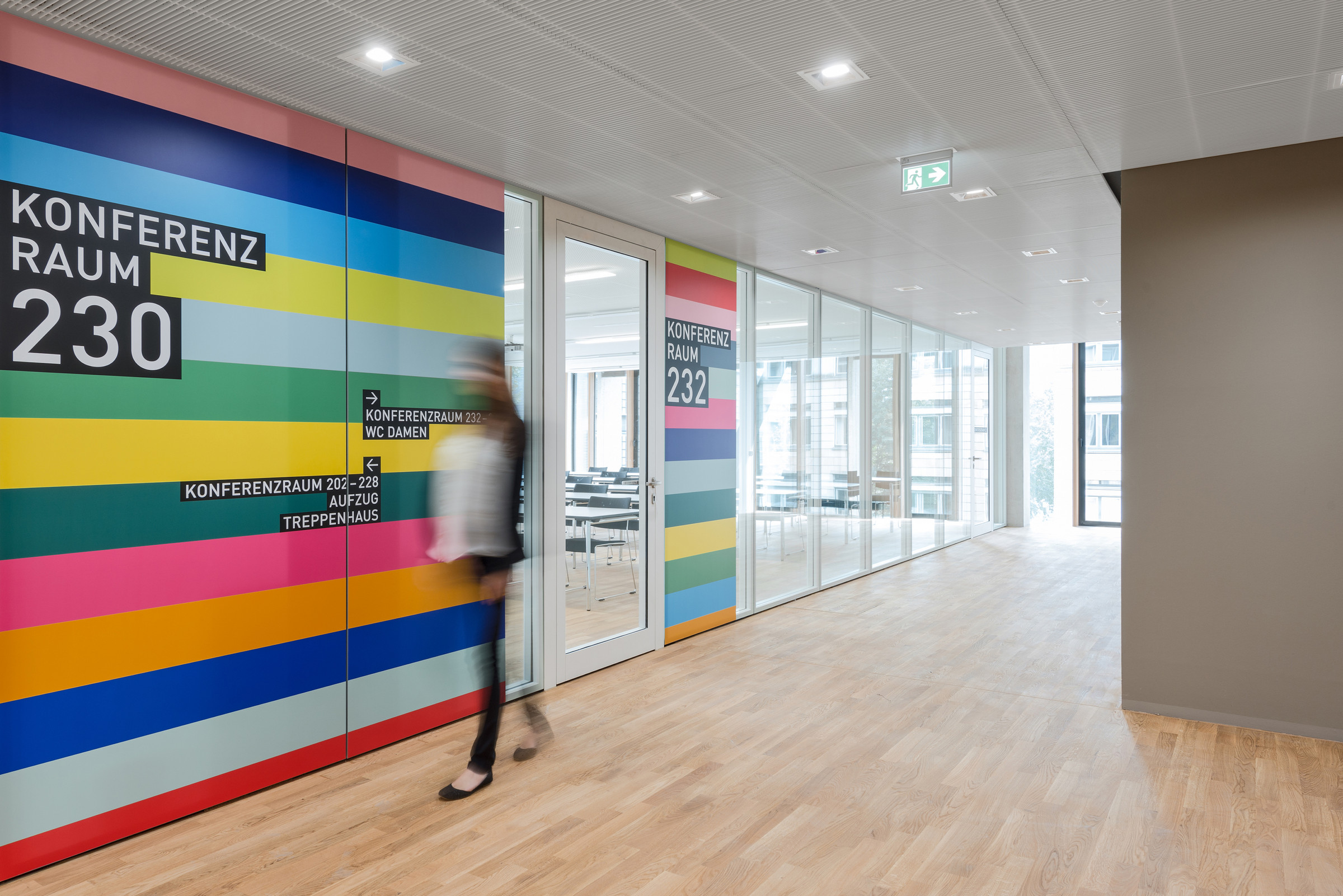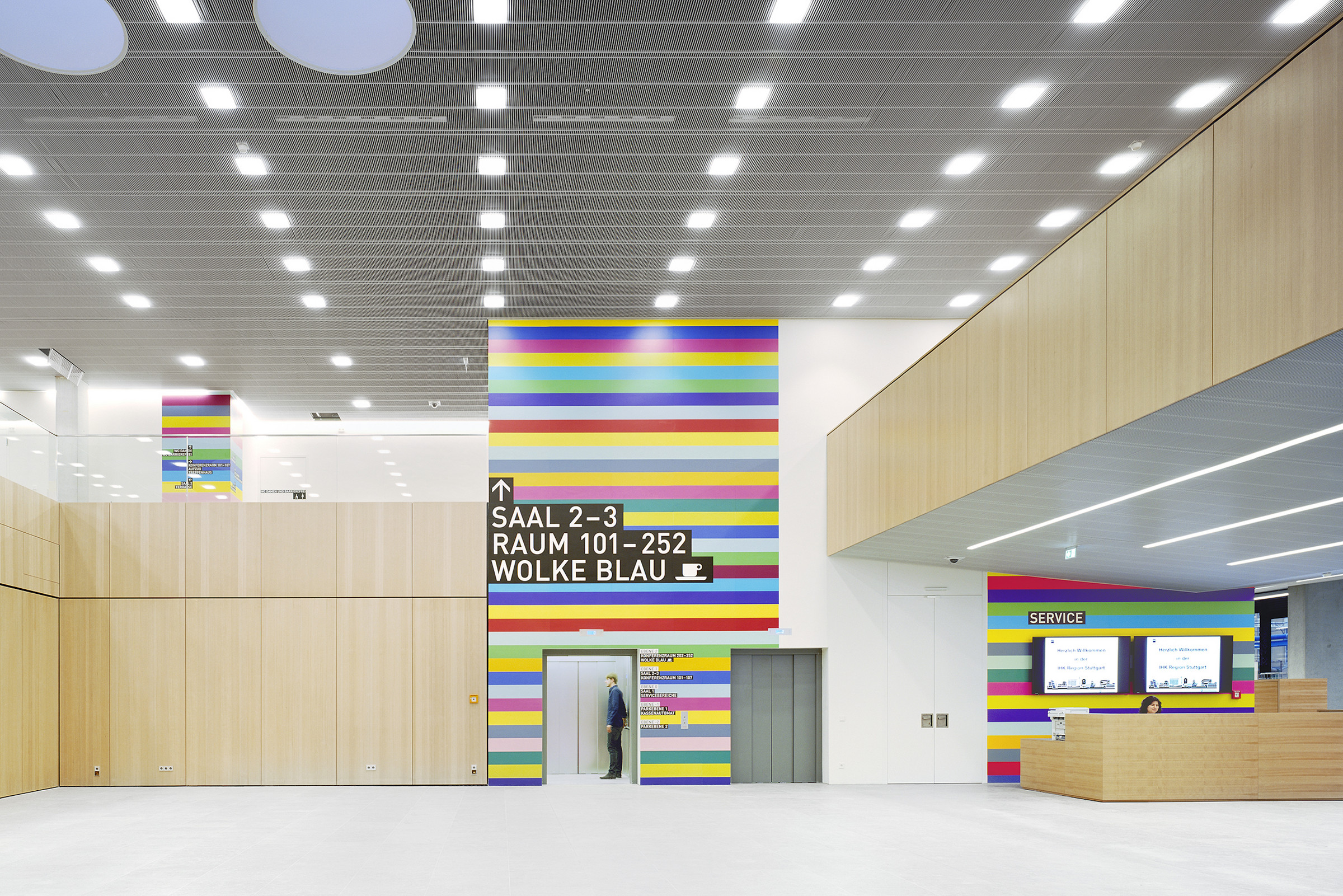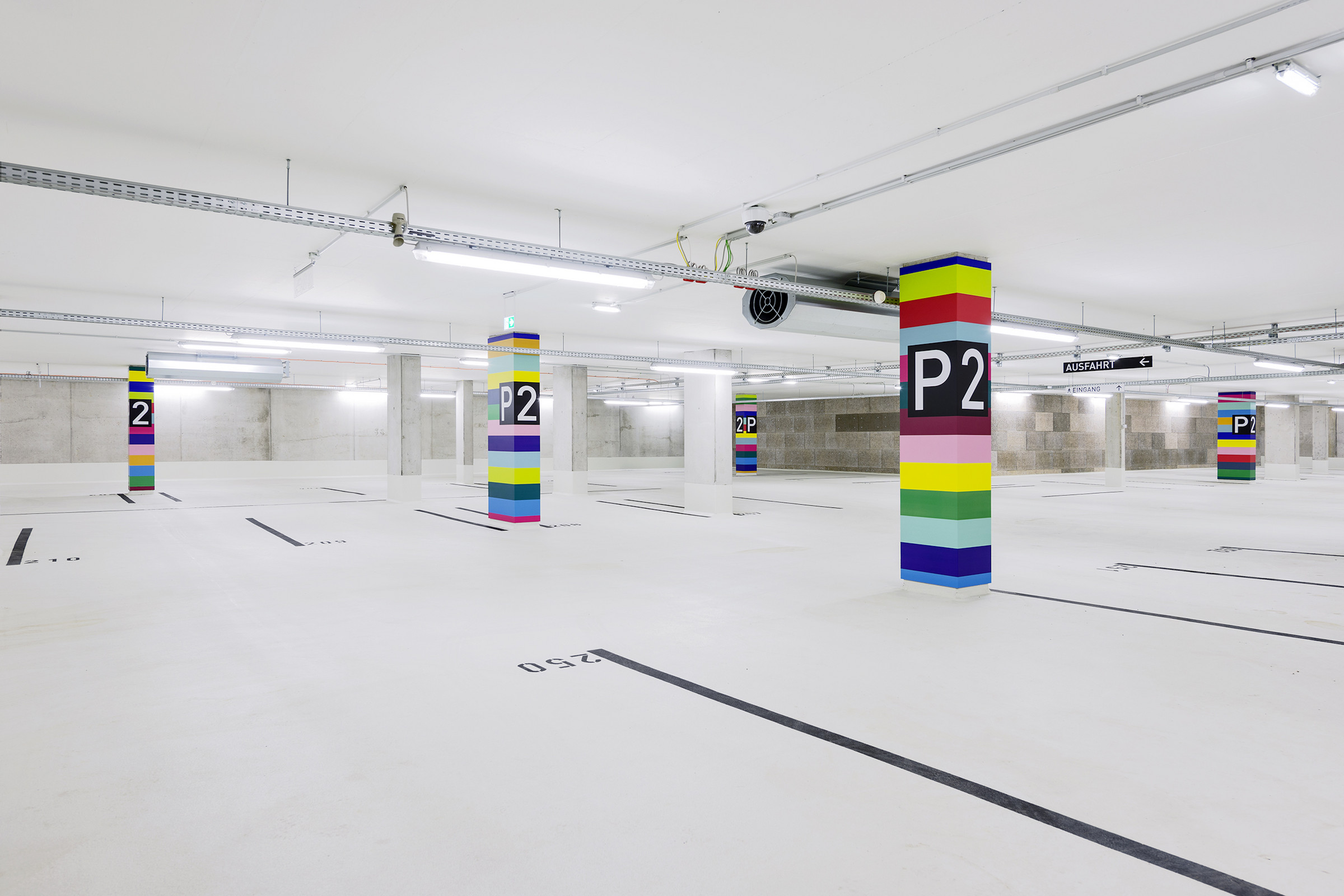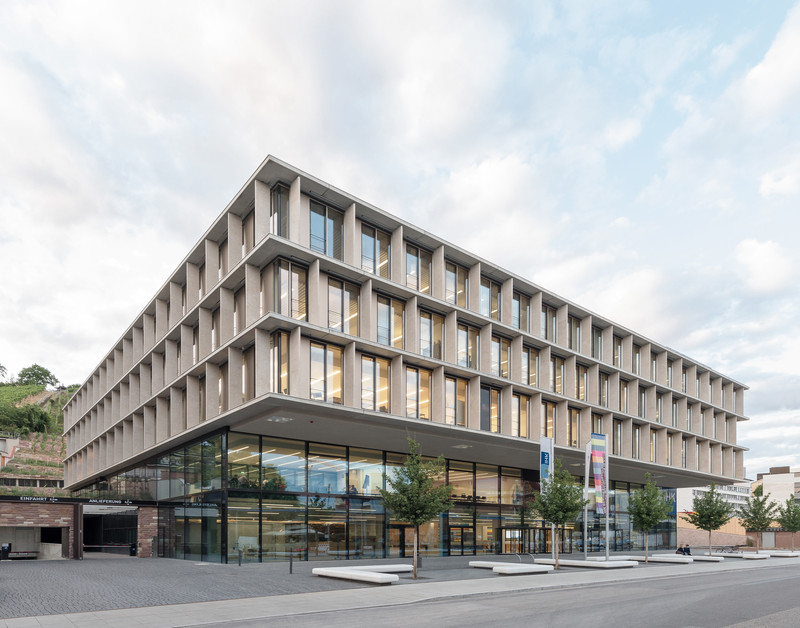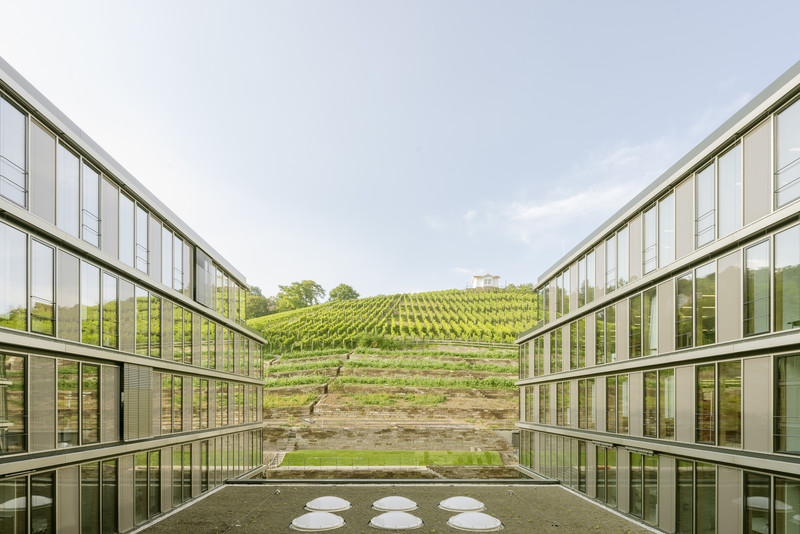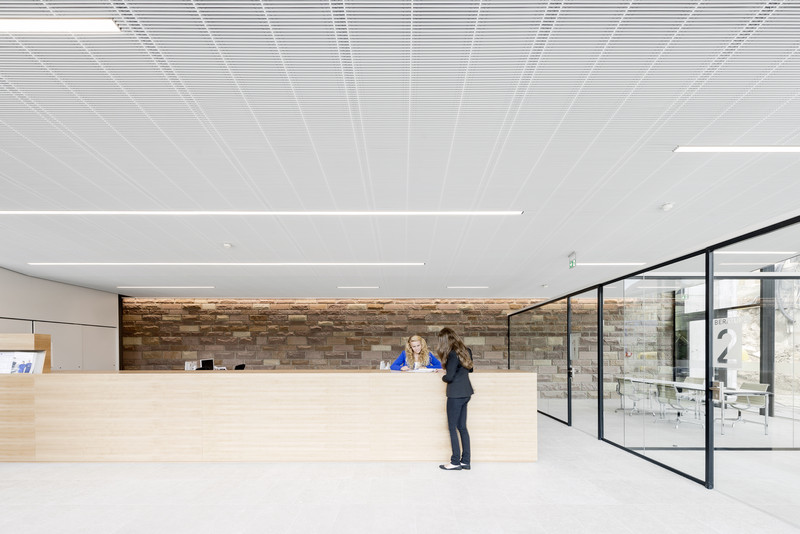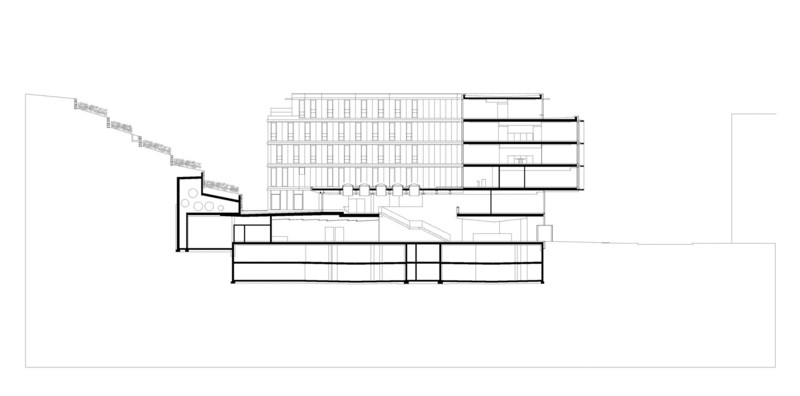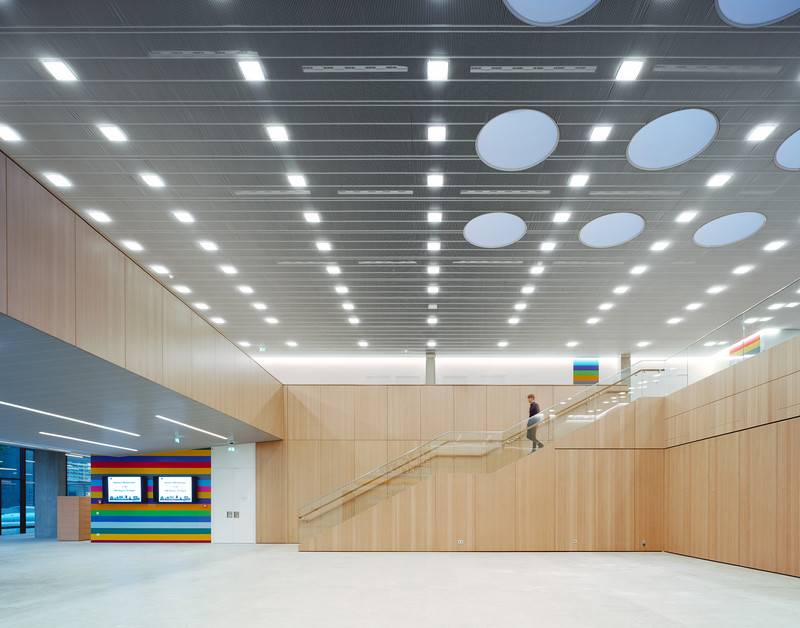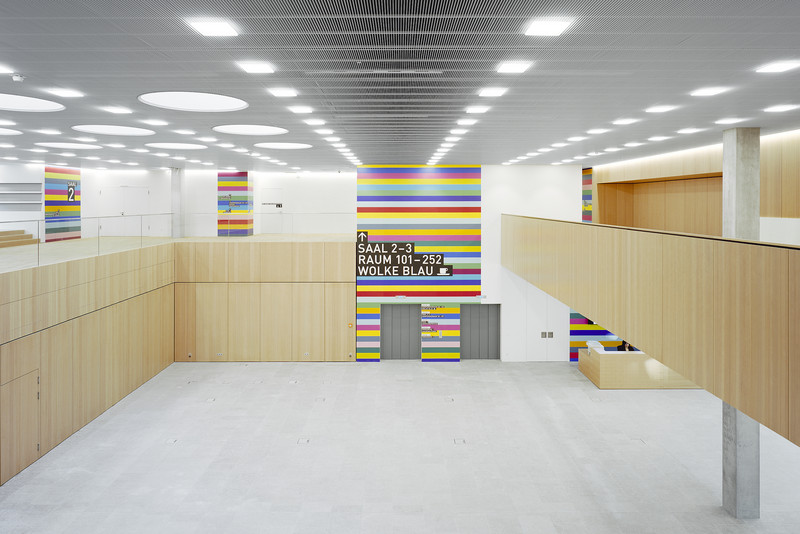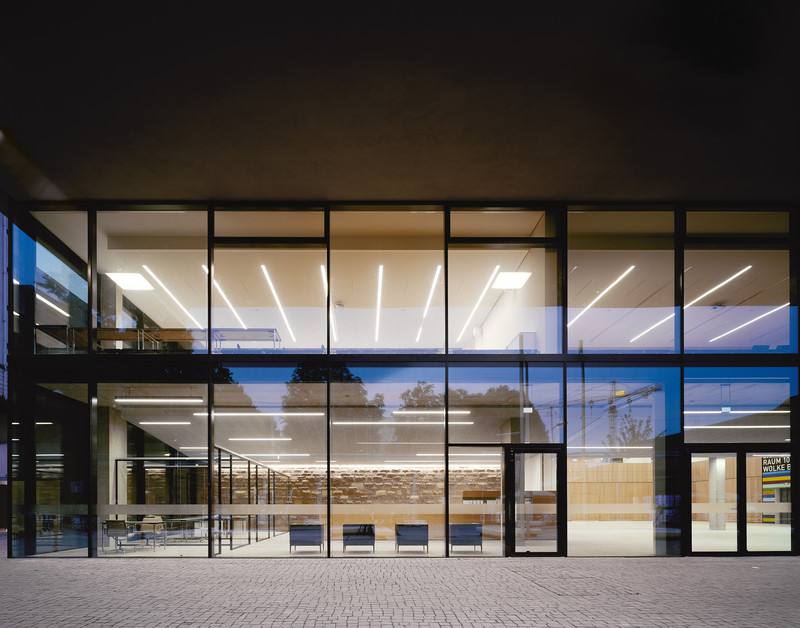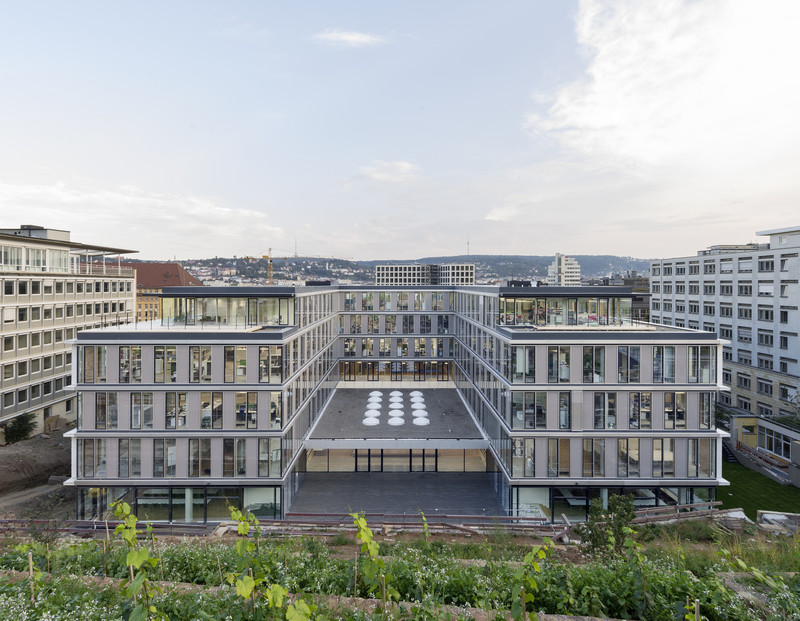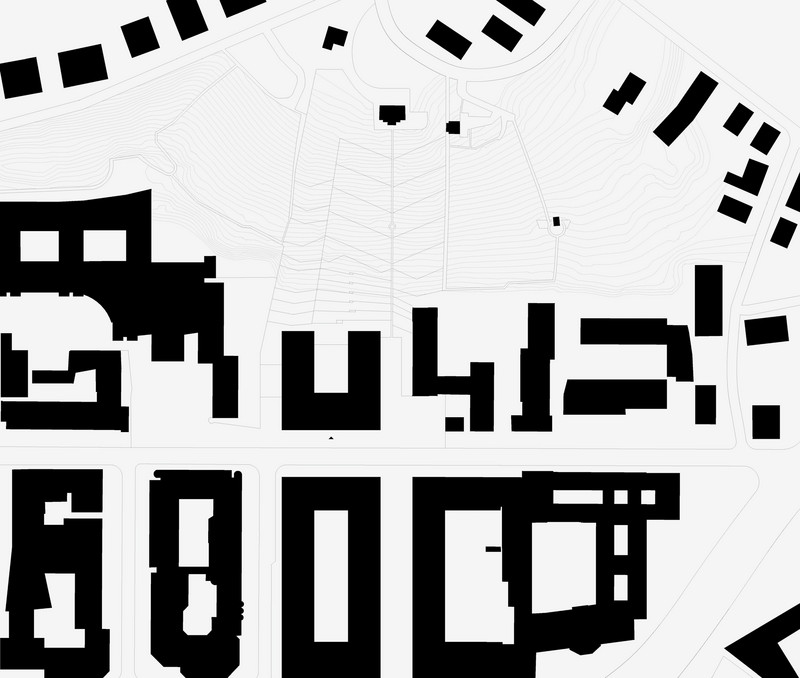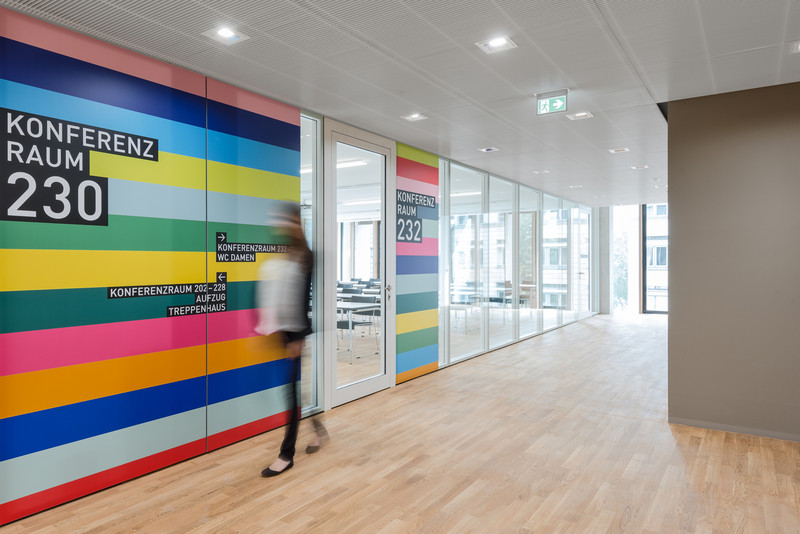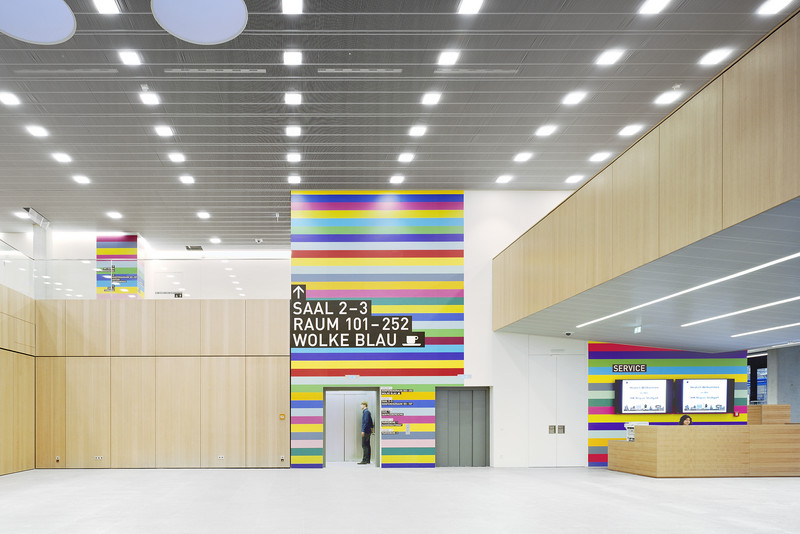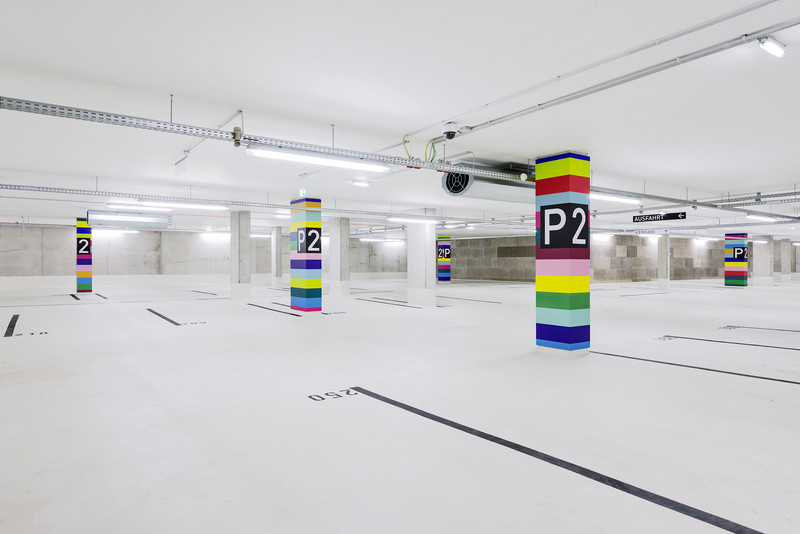 Stuttgart Region Chamber of Industry and Commerce
Along Jägerstraße, the bottom of the slope is intercepted by a vineyard wall that creates an open area now occupied by the headquarters of the Chamber of Industry and Commerce (IHK). The vineyard wall continues inside the building and marks the transition between the transparent entrance area and the large event hall with its adjoining lobby. When walking uphill, the view opens up to the steeply ascending vineyard that has been carefully repaired and extended here, and which more or less leads across a terrace and into the building.

While the new U-shaped building defines an urban spatial edge to the street, it opens out to the vineyard at its rear, thus enabling the IHK to demonstrate a clear and stable presence as an institution – on Jägerstraße and also from a distance.
less
Construction costs
appr. 40 Mio. Euros

Service phases
1-9
Project team
Sonja Schmuker (PL), Nicole Ehni, Philip Furtwängler, Victor Gross,
Fabian Geiger, Axel Mannhorst, Sebastian Stocker
Construction management
Ewald Stüdlein, Roland Alber, Björn Berg

Structure planning
Boll und Partner. Beratende Ingenieure VBI, Stuttgart
Landscape architect
Jetter Landschaftsarchitekten, Stuttgart
Orientation system
büro uebele visuelle kommunikation, Stuttgart
less