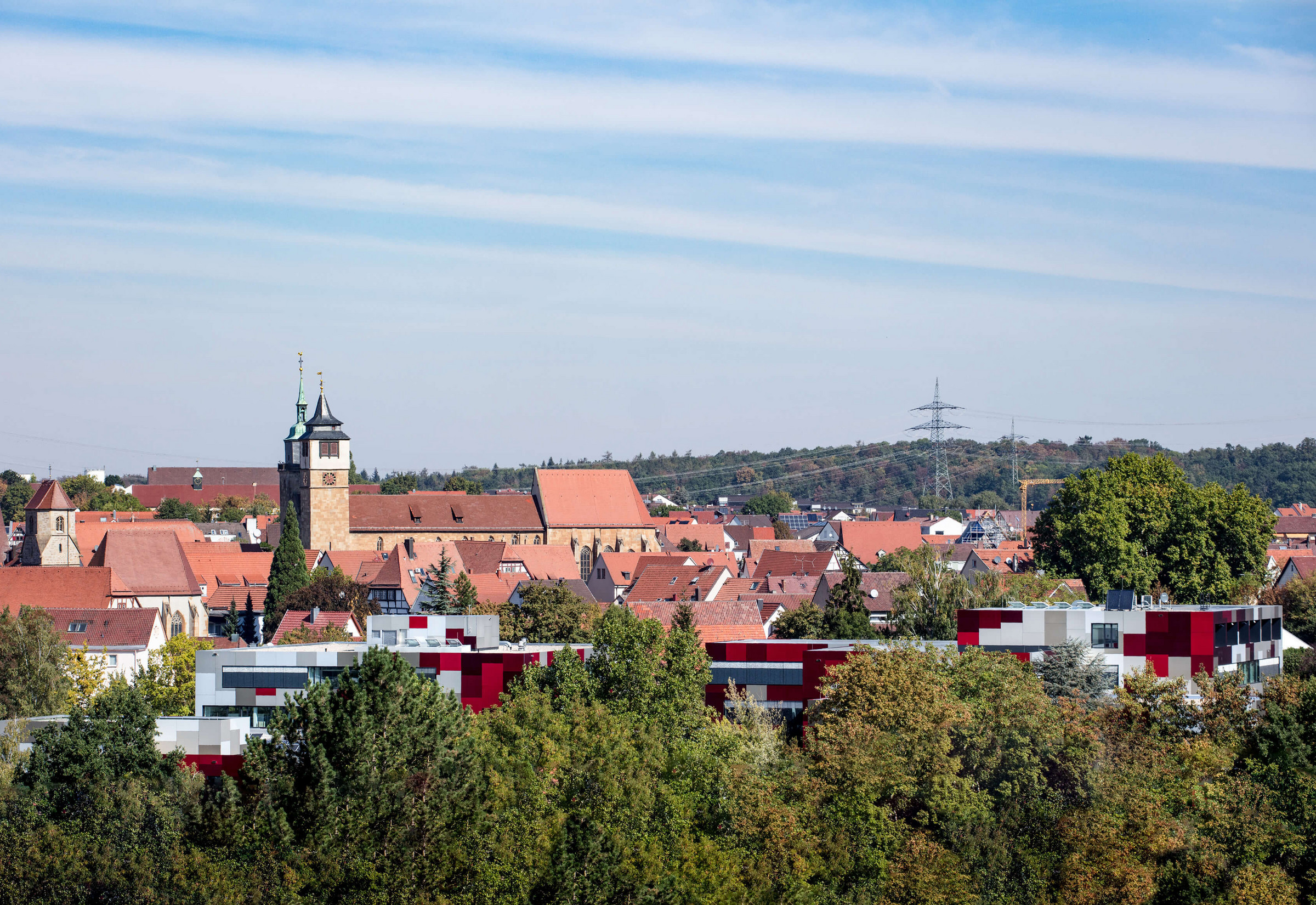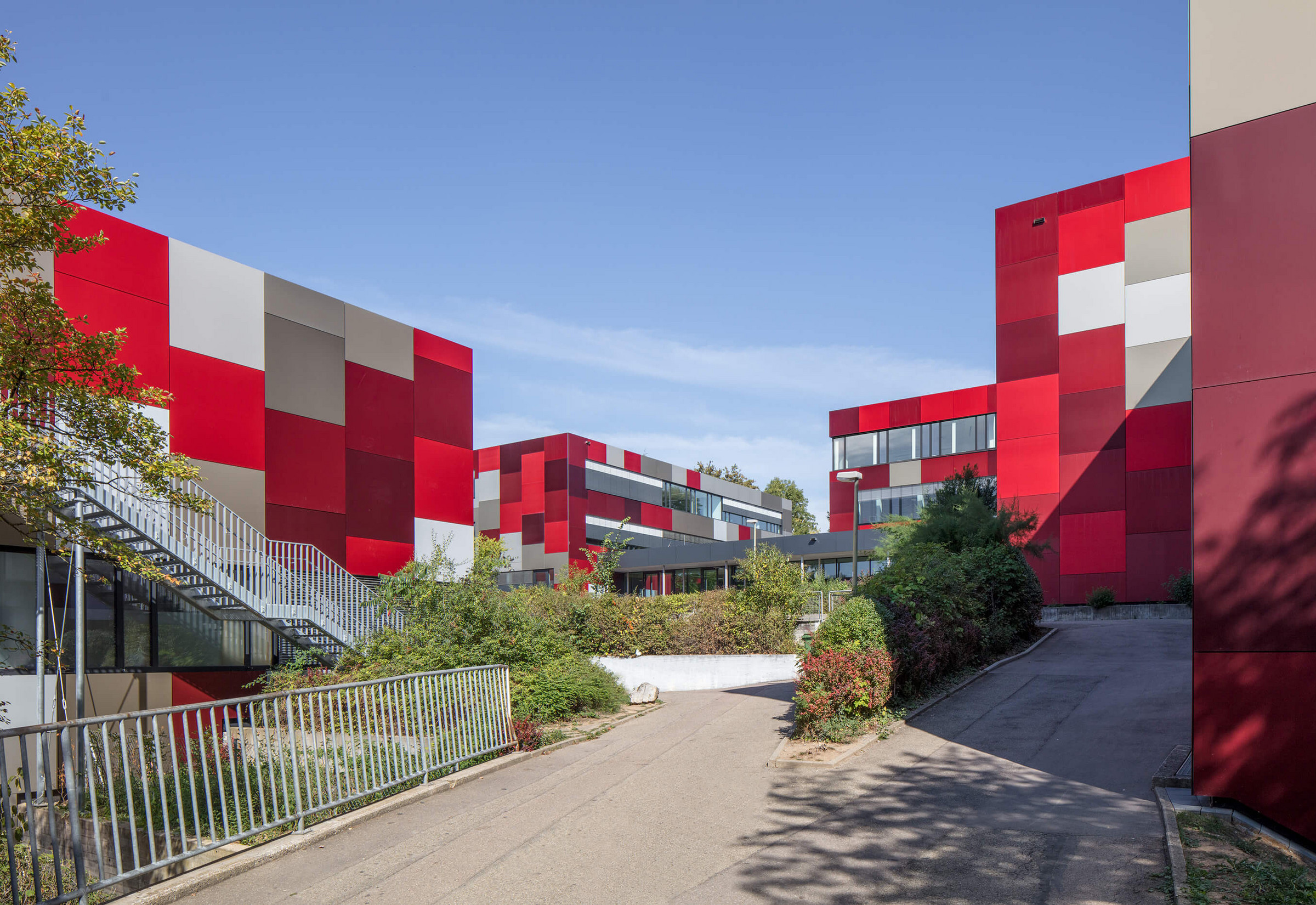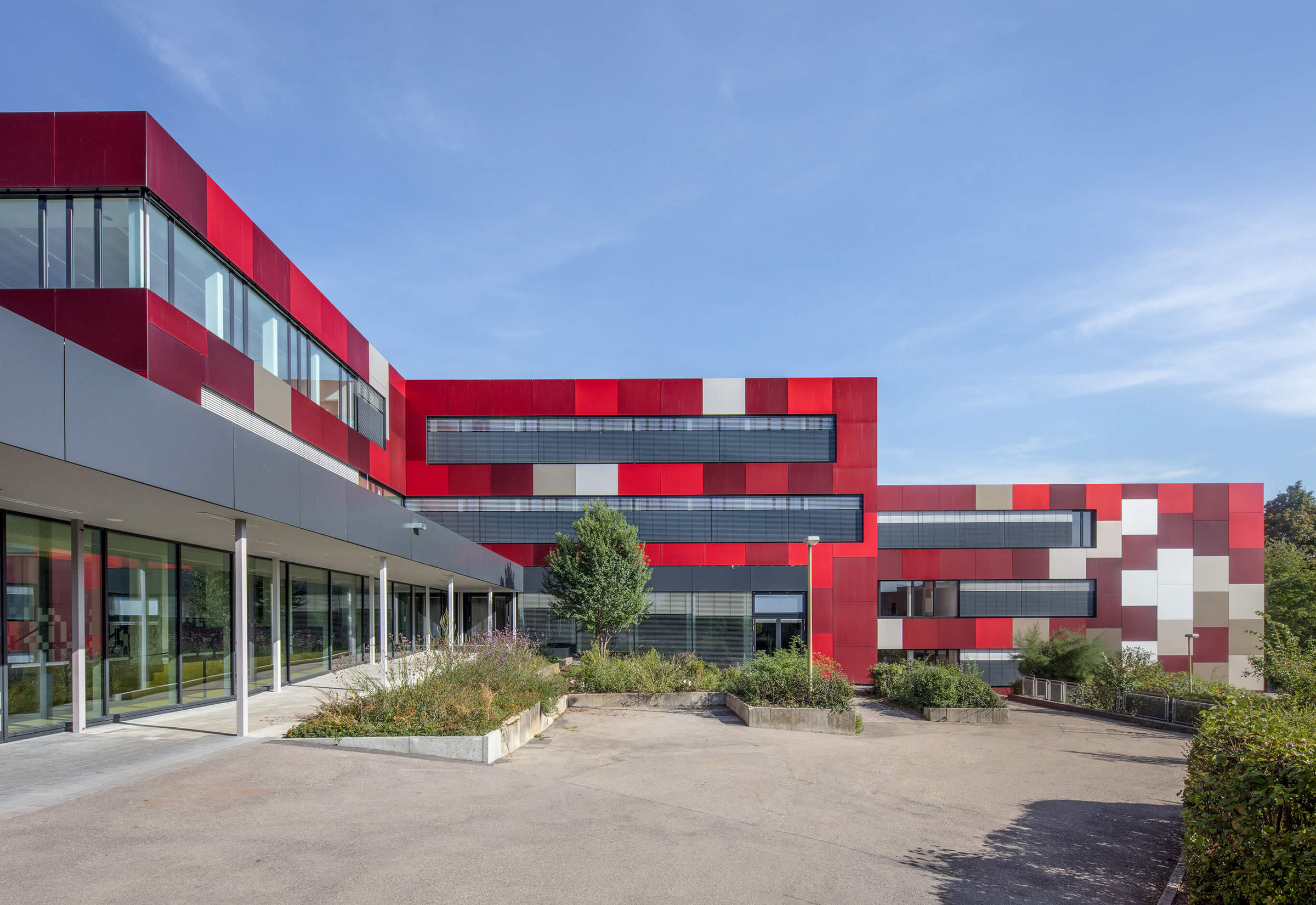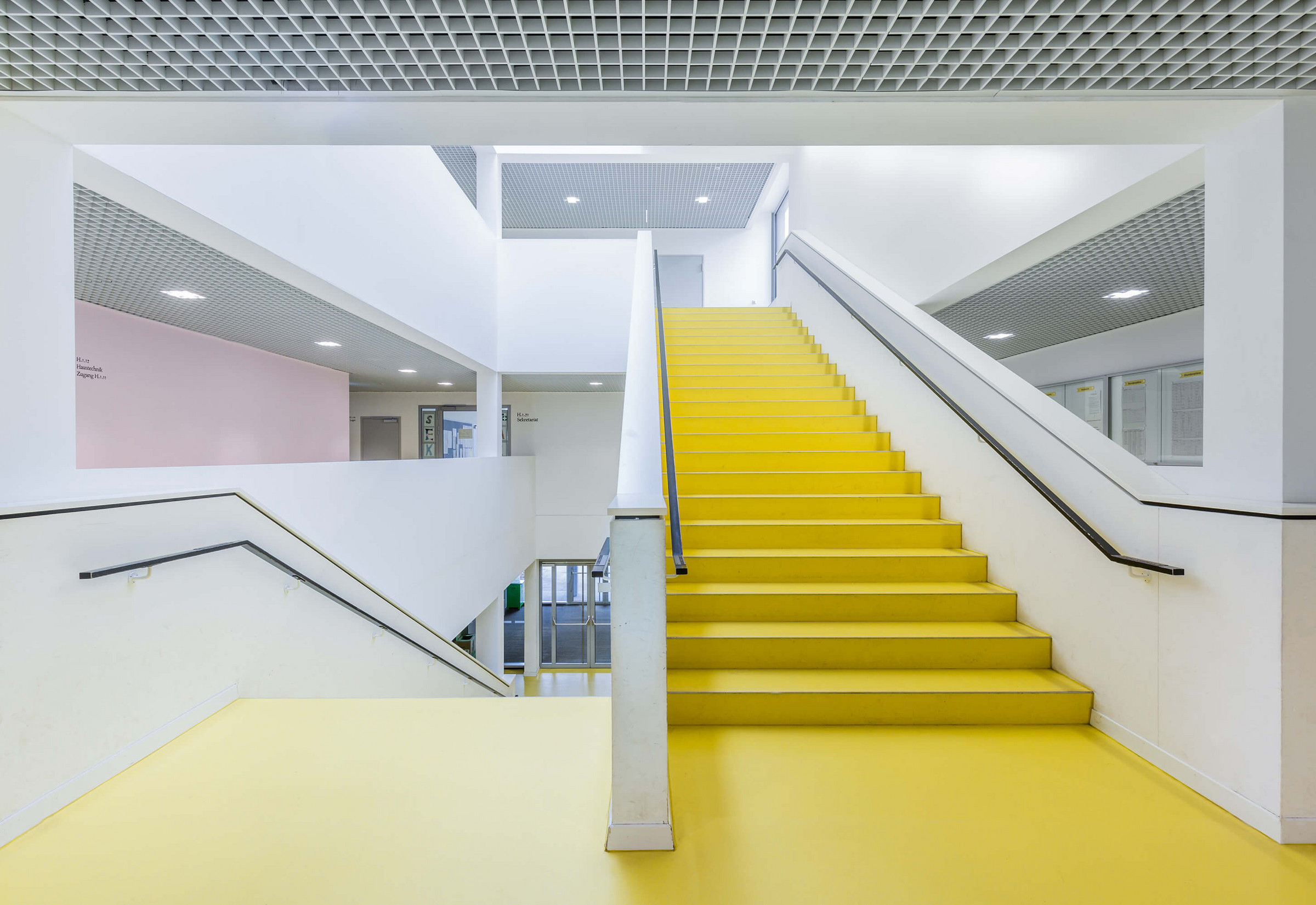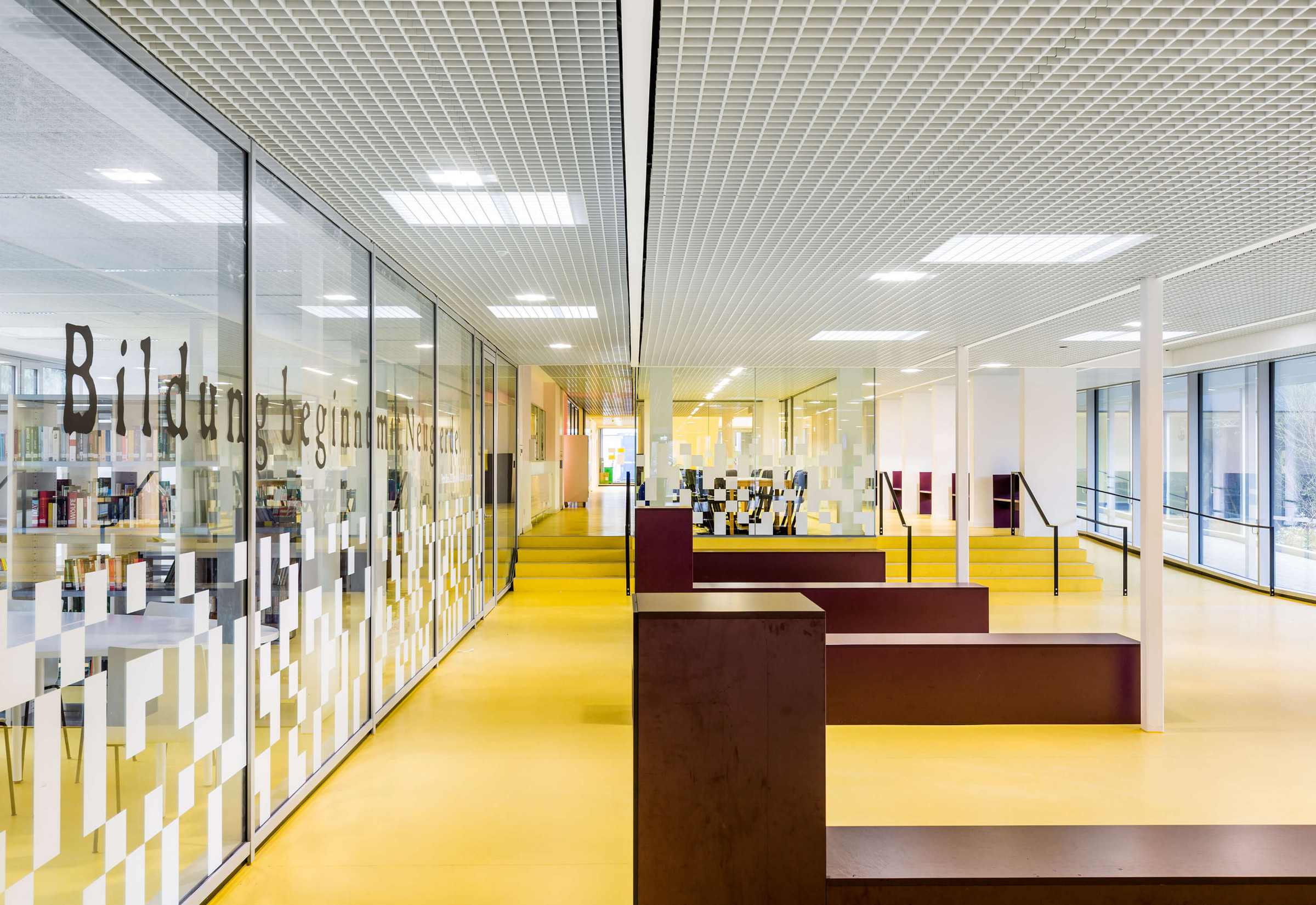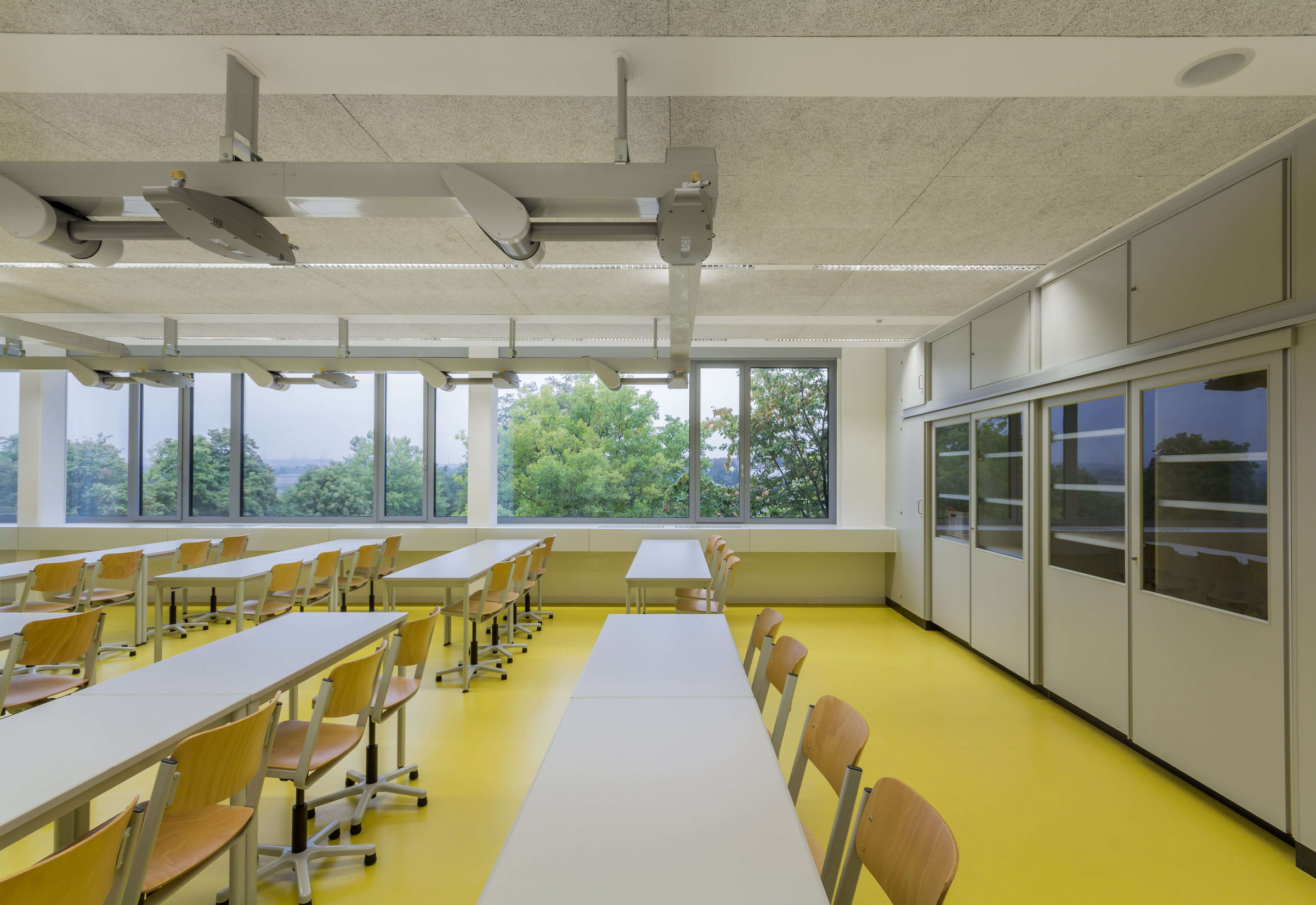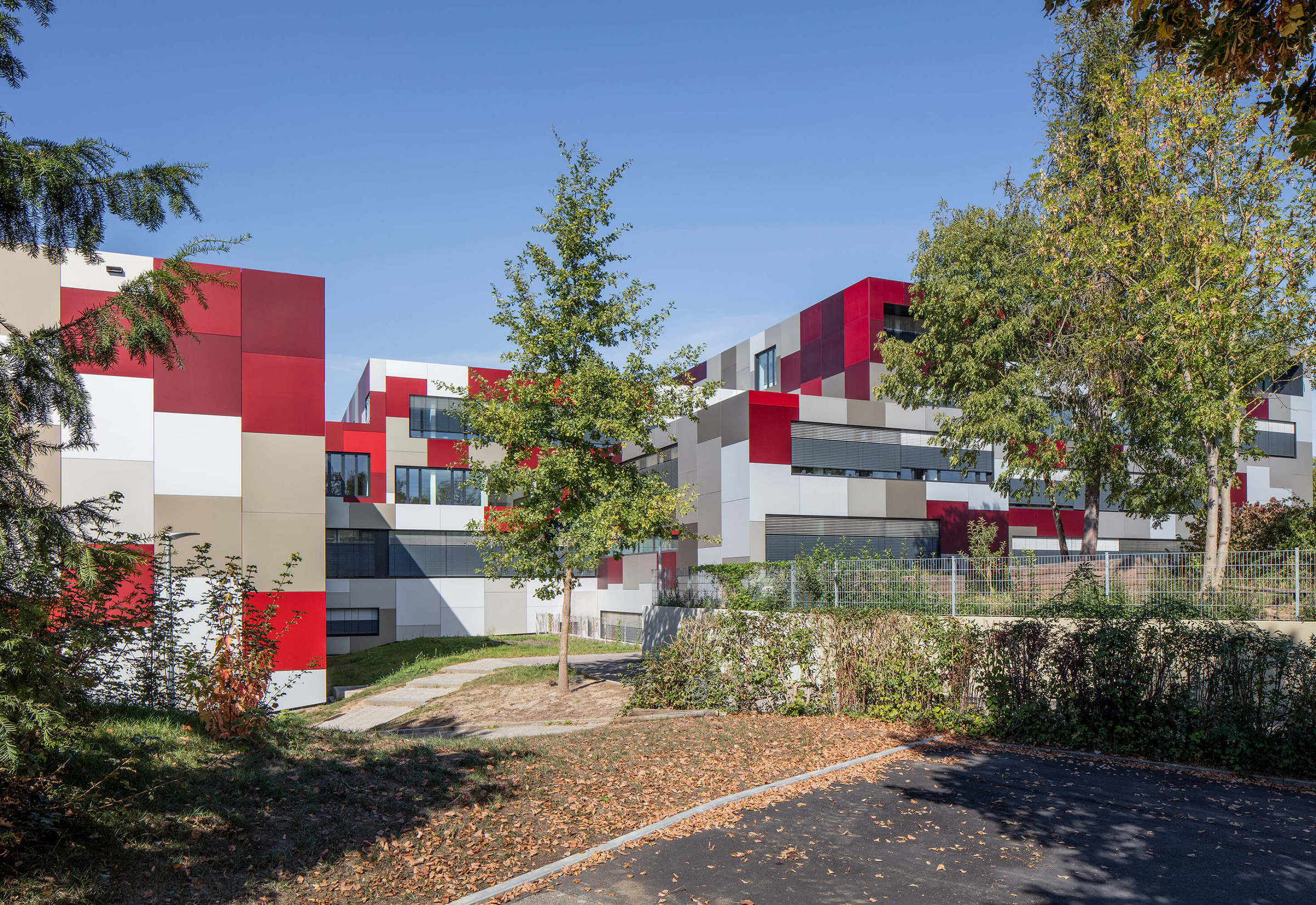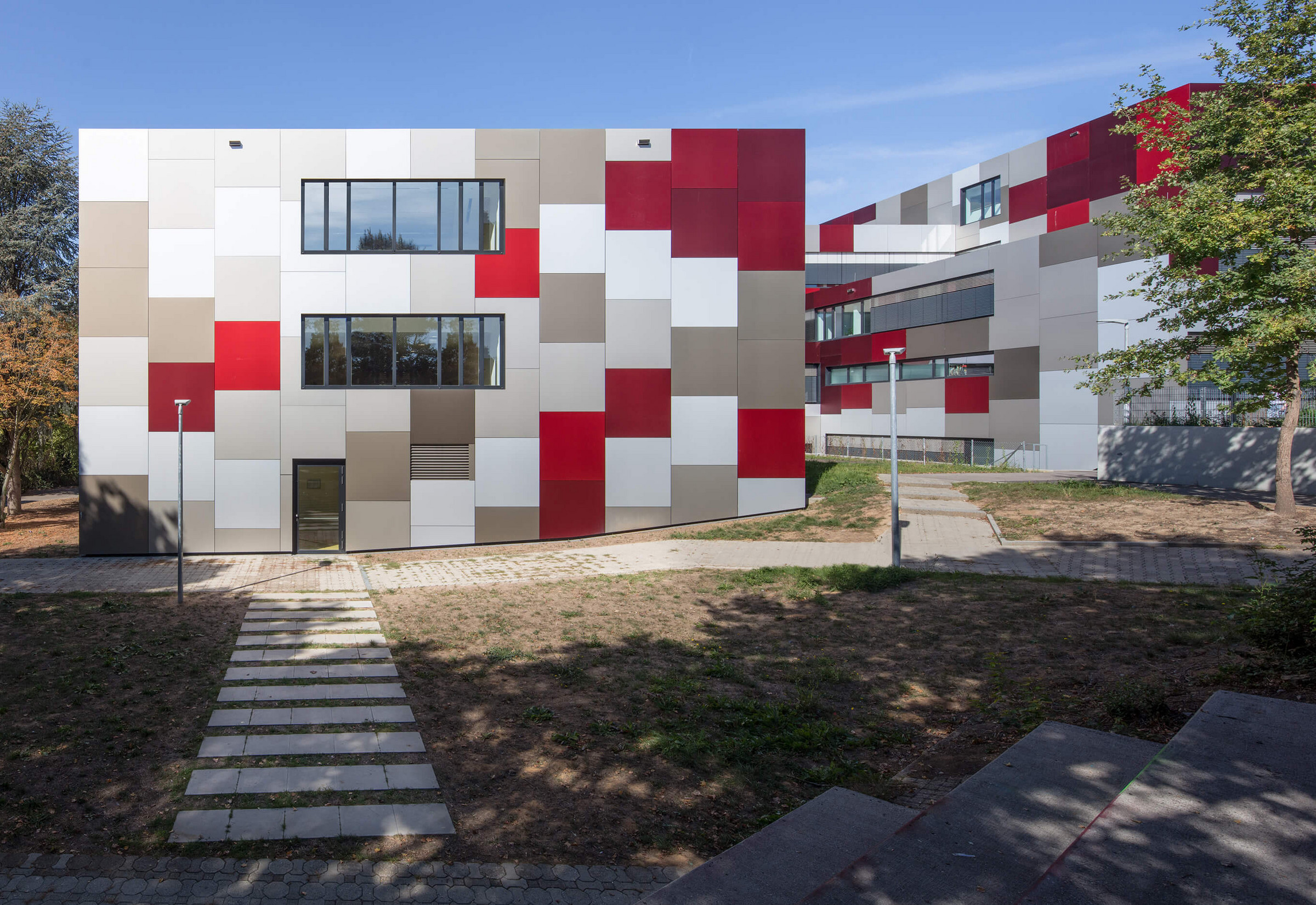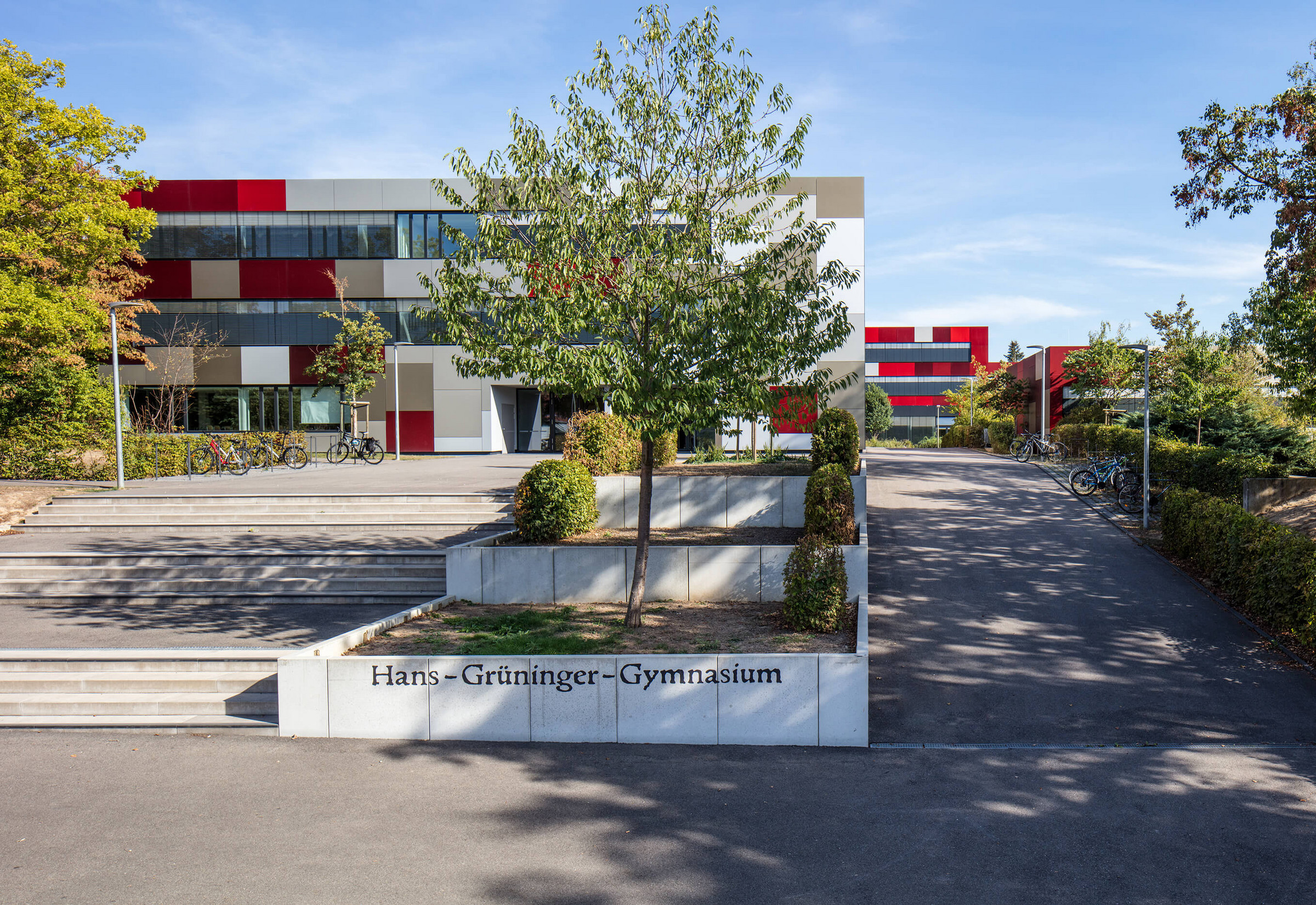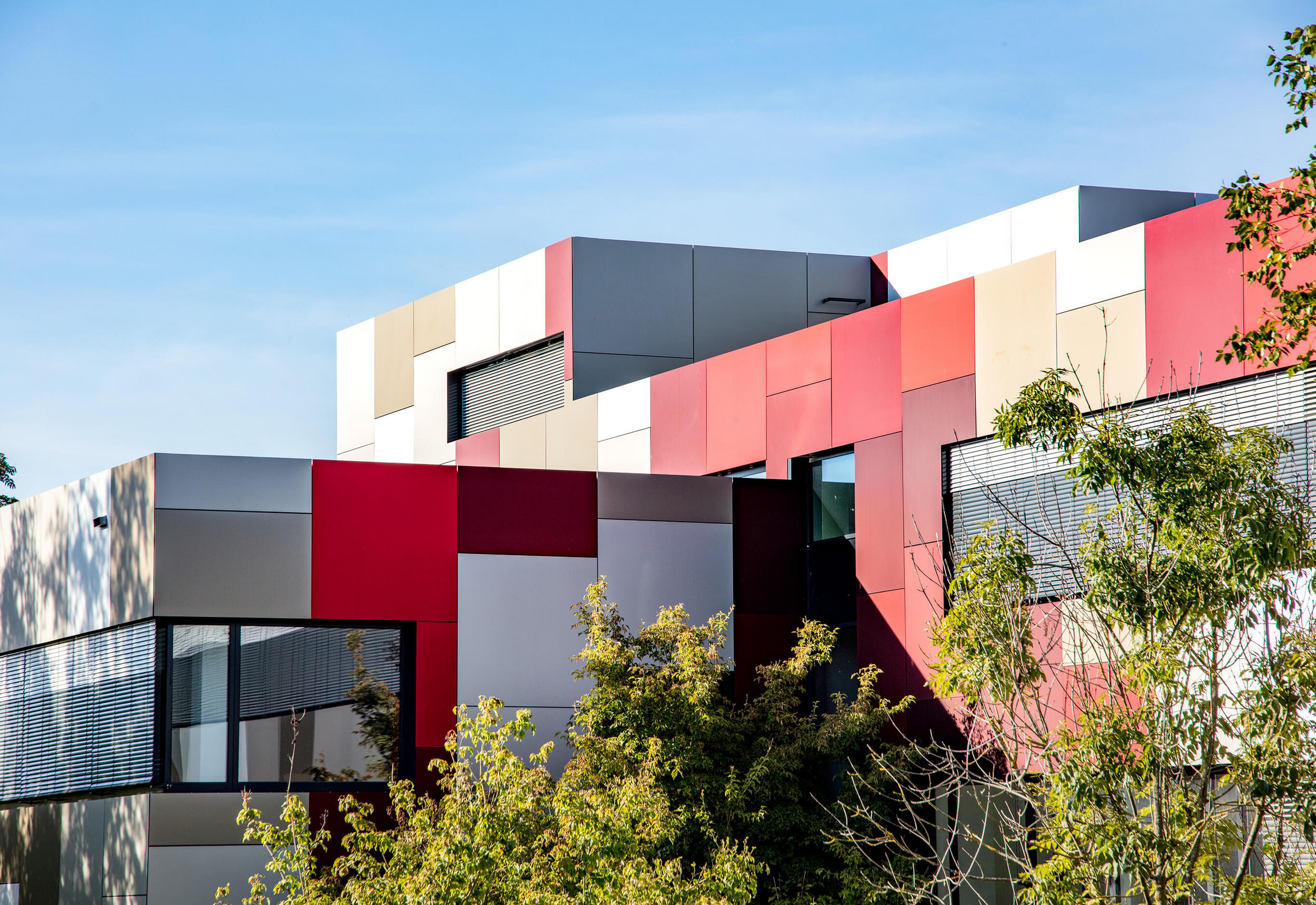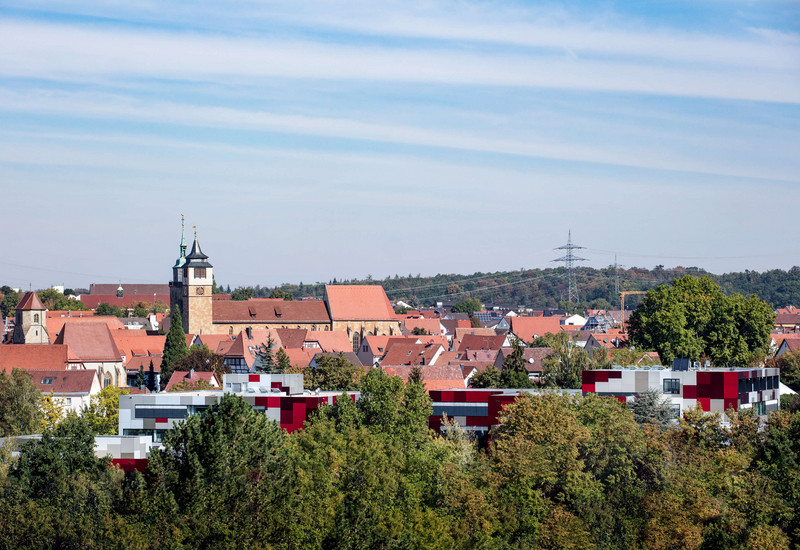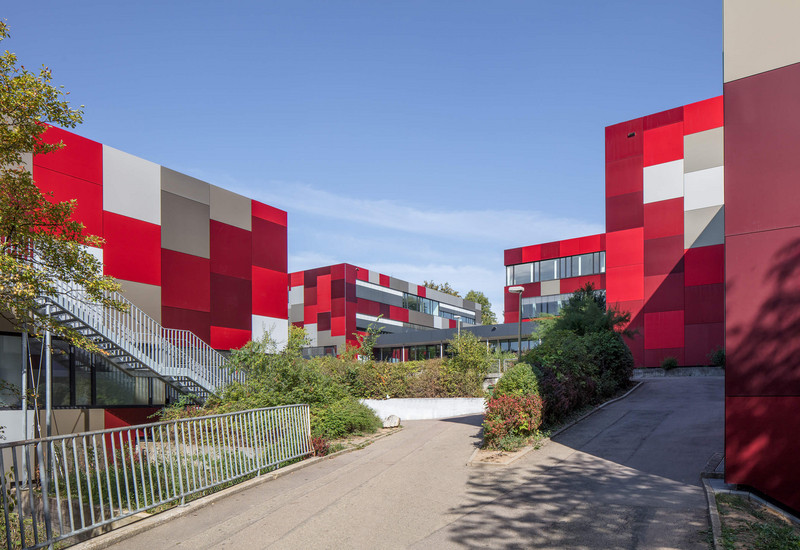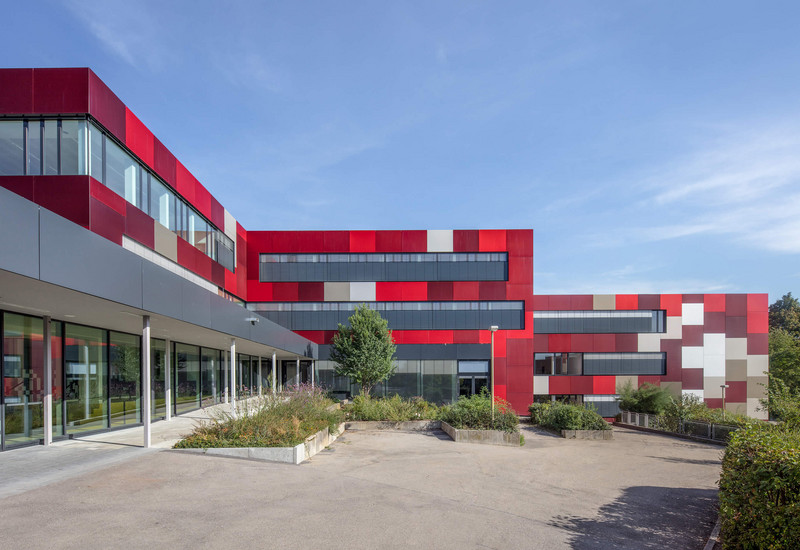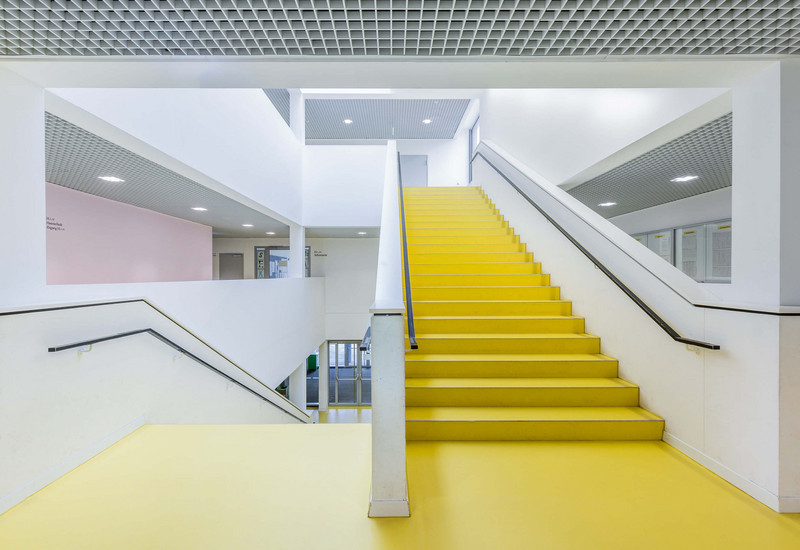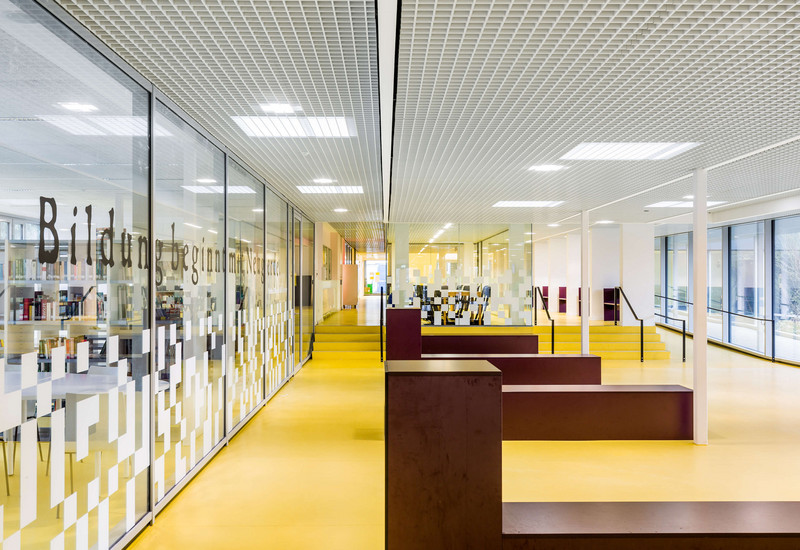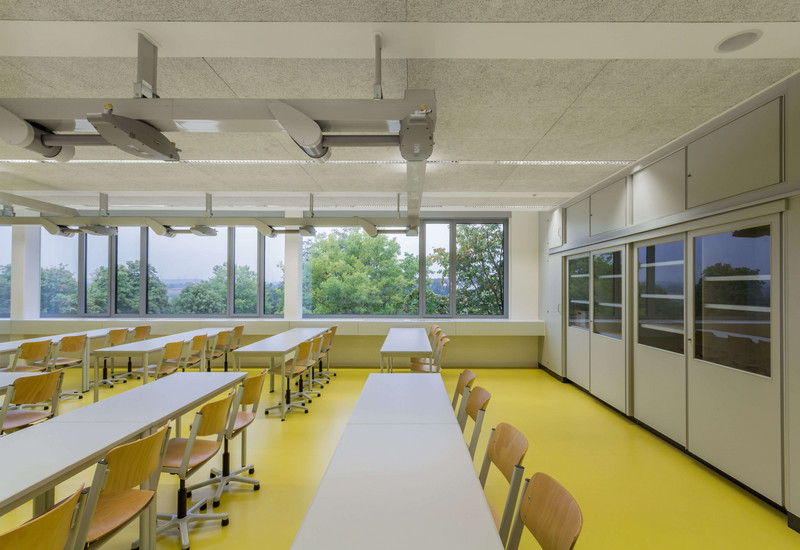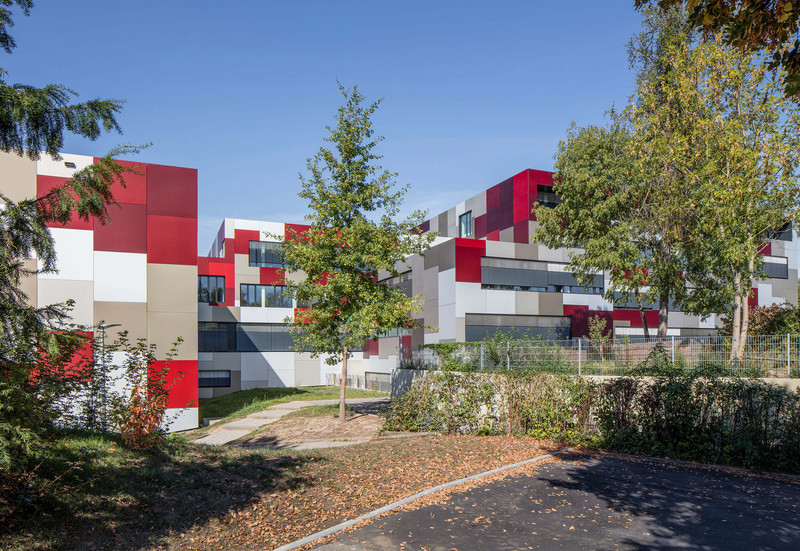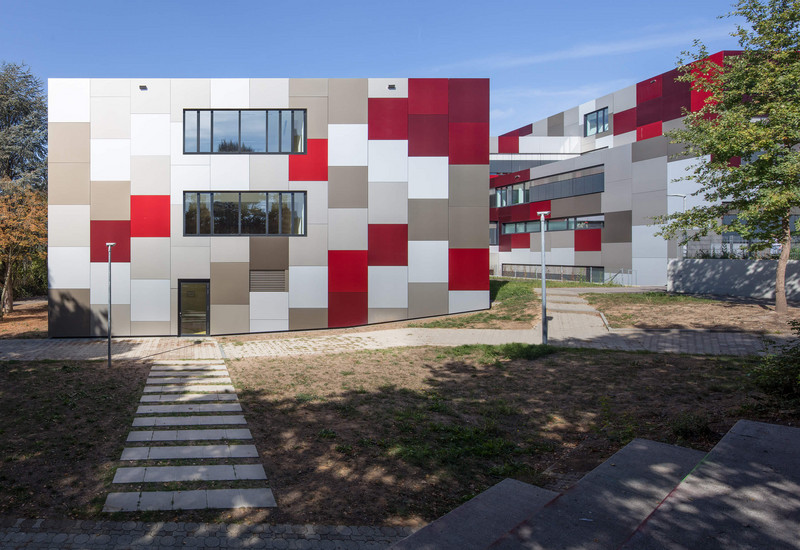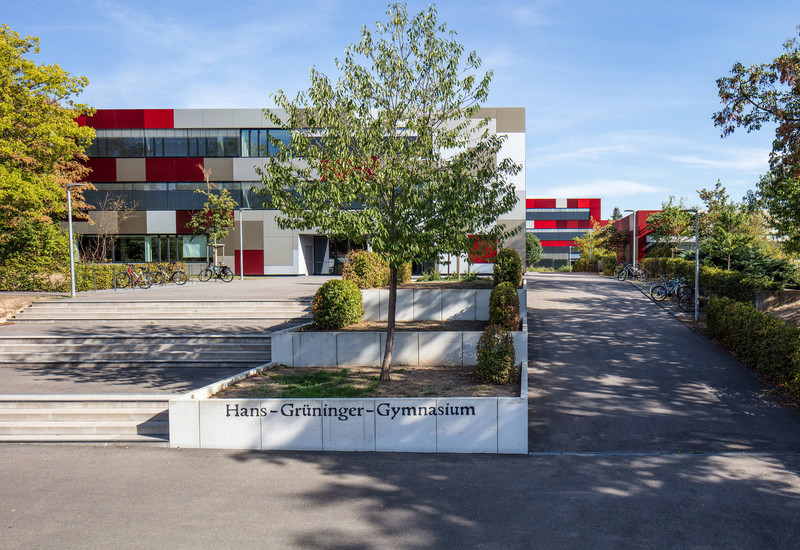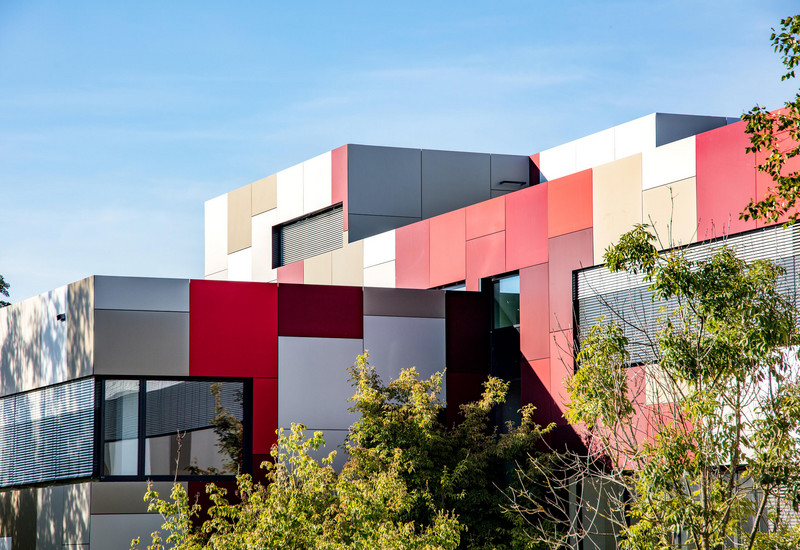 Refurbishment and Restructuring of Benzberg Educational Center in Markgröningen
In order to establish a stronger relationship between the individual buildings with their different idioms, and to make the center a tangible place, an existing connecting link was altered in such a way that it now constitutes the educational center's new main circulation path and connects the east and west wings of the school. As a transparently designed internal street, it also provides an open visual connection between the forum to the south and the courtyard to the north.

In our design, the new unified design of the facades in alternating shades of red and gray, which stand out in the urban space as large colored pixels, strengthens the impression of a coherent school ensemble. While shades of gray dominate the facades facing away from the schoolyard, the color red intensifies toward the center. As a result, the newly designed courtyard is also emphasized visually as a center.
less
Construction costs
ca. 27,4 Mio. Euro

Service phases
1-9
Planning team
Harald Baumann (PL), Coskun Kojak (PL), Christine Steimle, Natalie Koppenhöfer
Local construction management
Alber & Schulze Baumanagement GmbH, Stuttgart

Structure planning
Weischede, Herrmann & Partner, Stuttgart

HVS planning
Pfeil & Koch Ingenieurgesellschaft GmbH & Co. KG, Stuttgart

Electrical planning
GBI Gackstatter Beratende Ingenieure GmbH, Stuttgart
Landscape design
Jetter Landschaftsarchitekten, Stuttgart

Photos
© Markus Guhl für wulf architekten
less