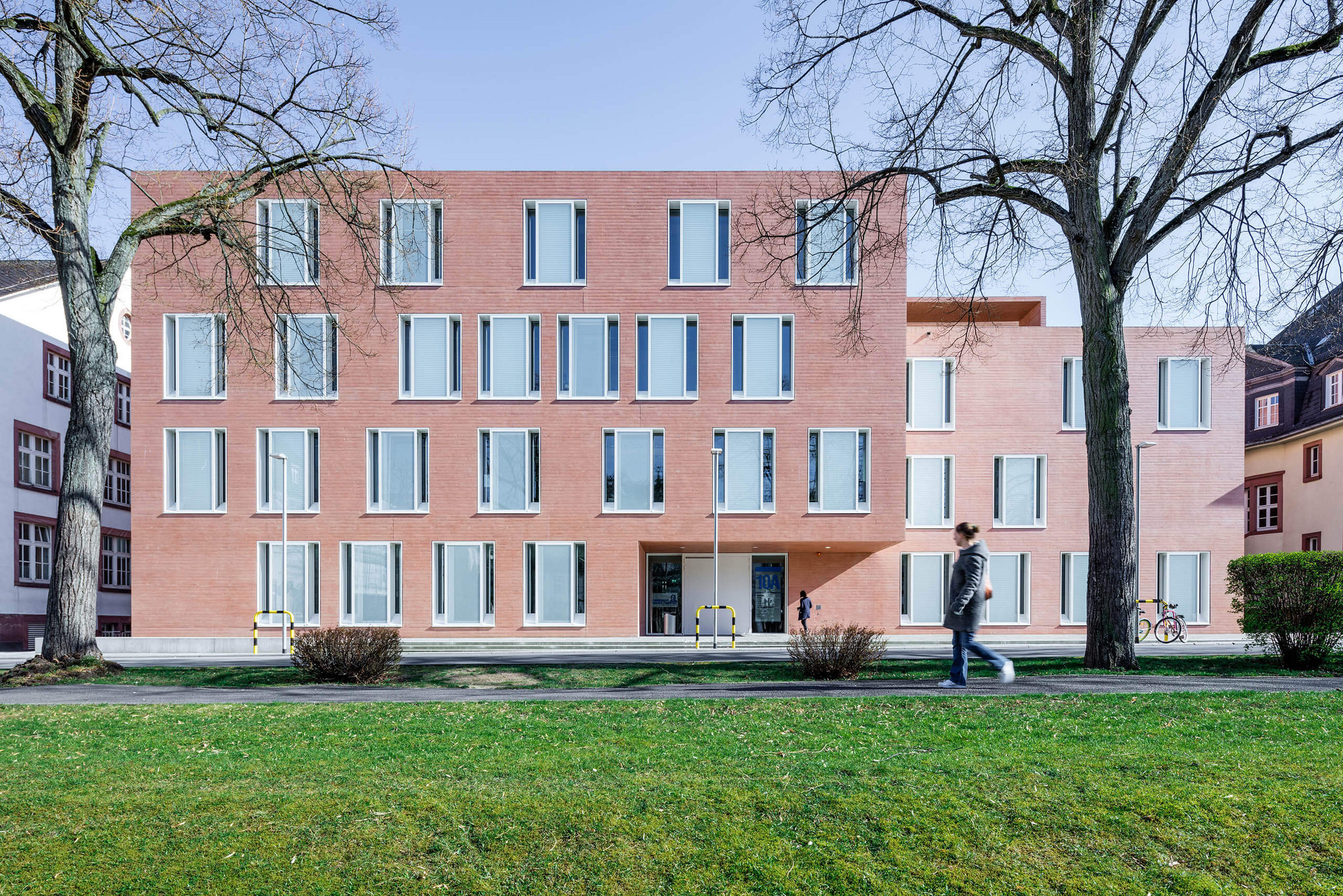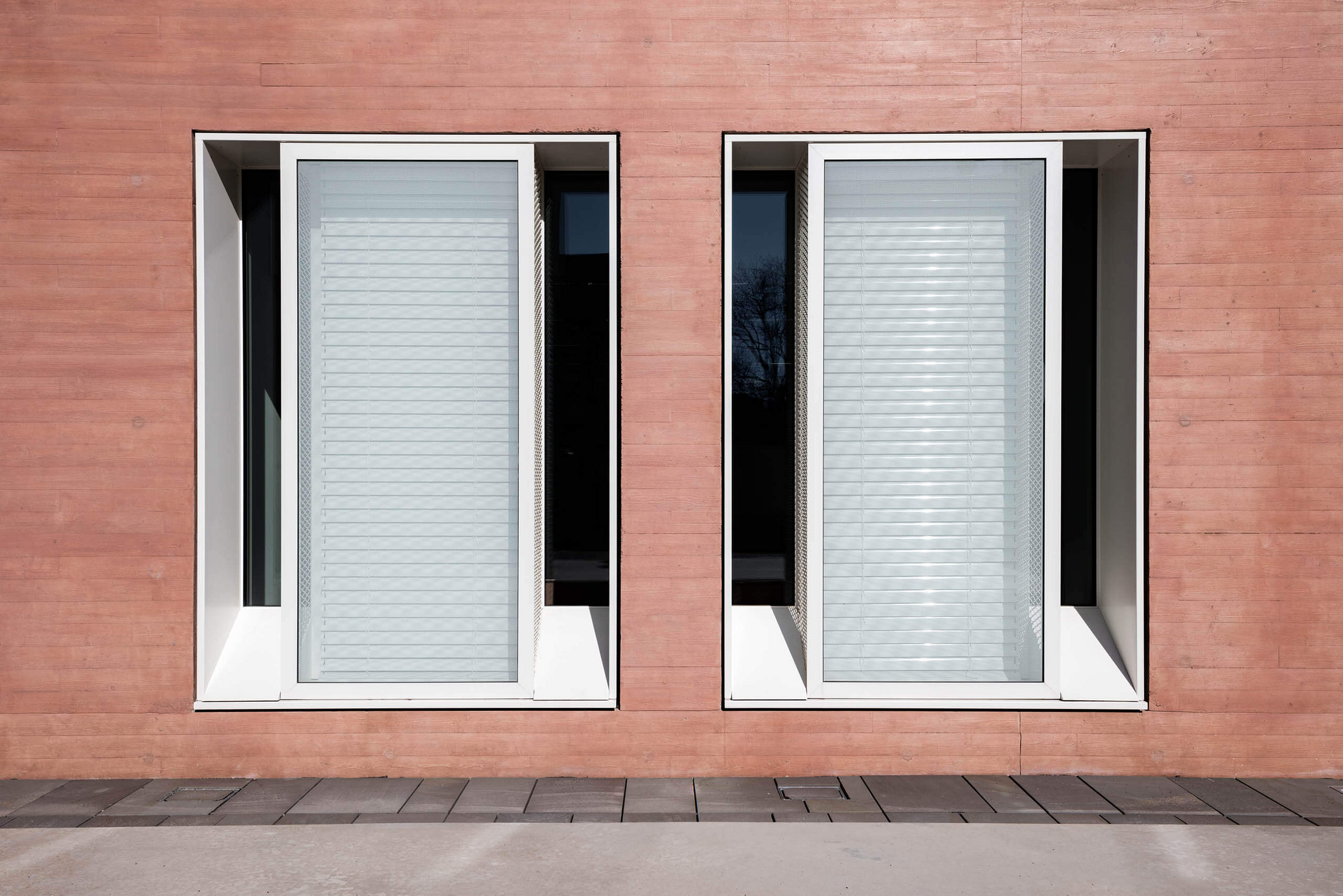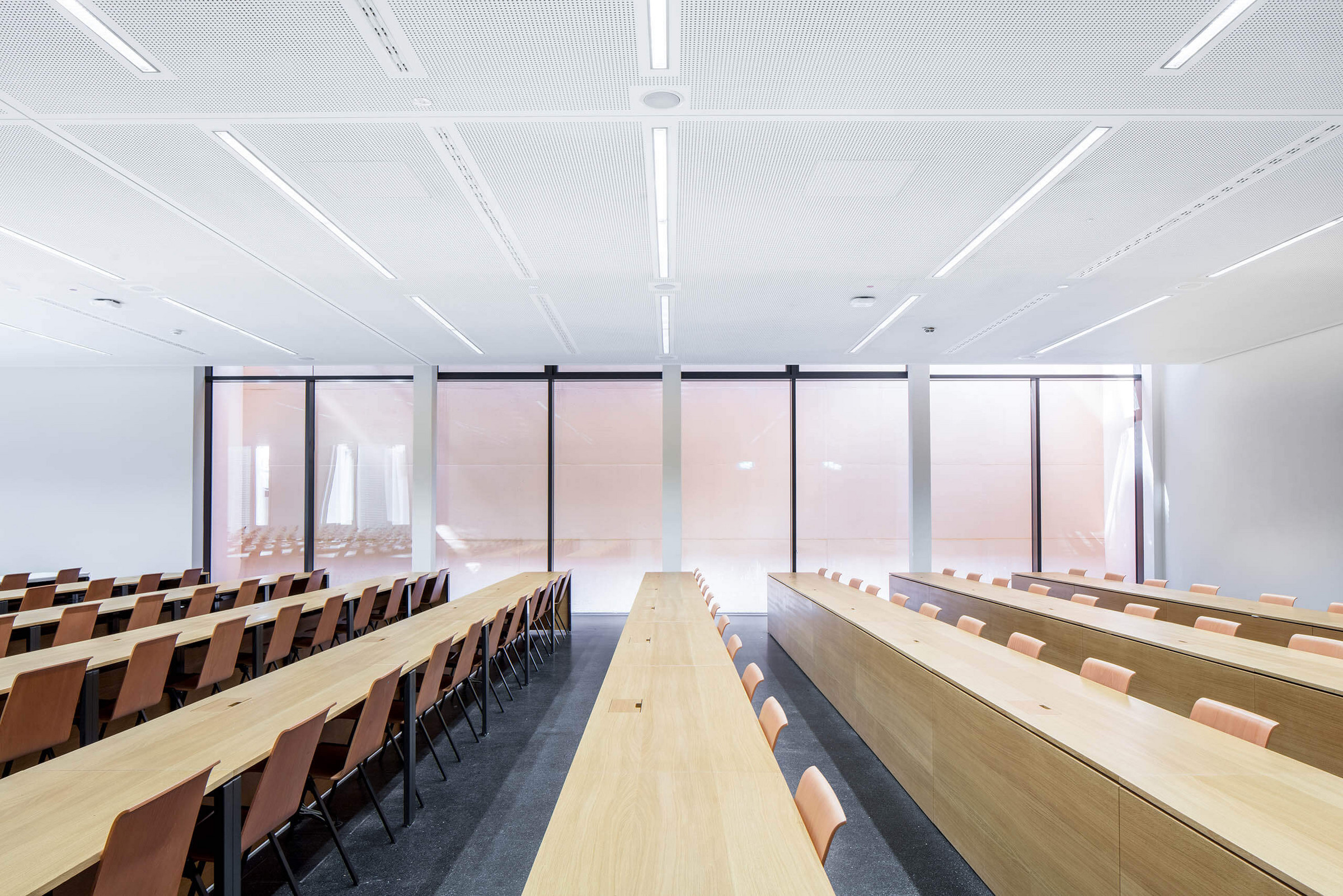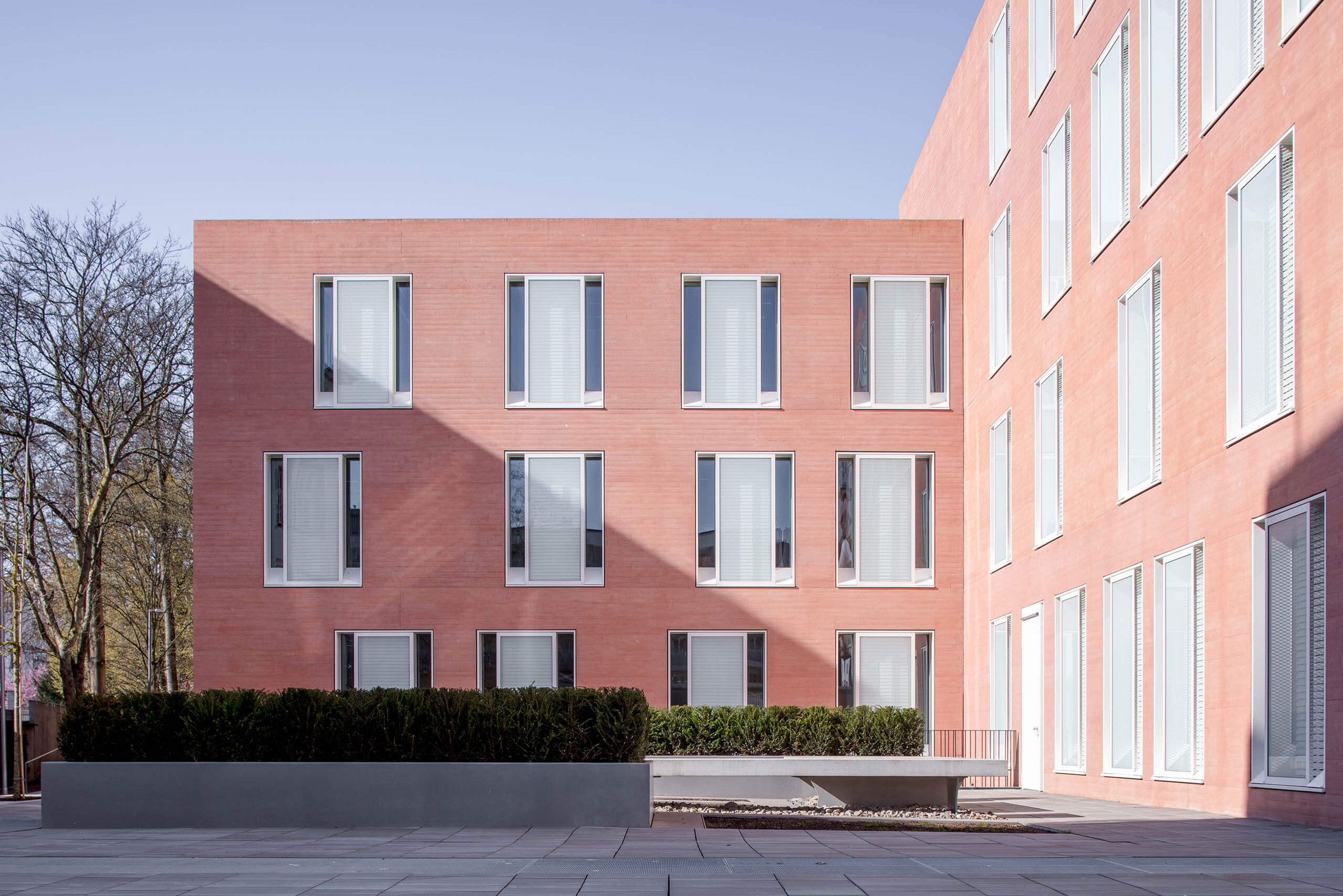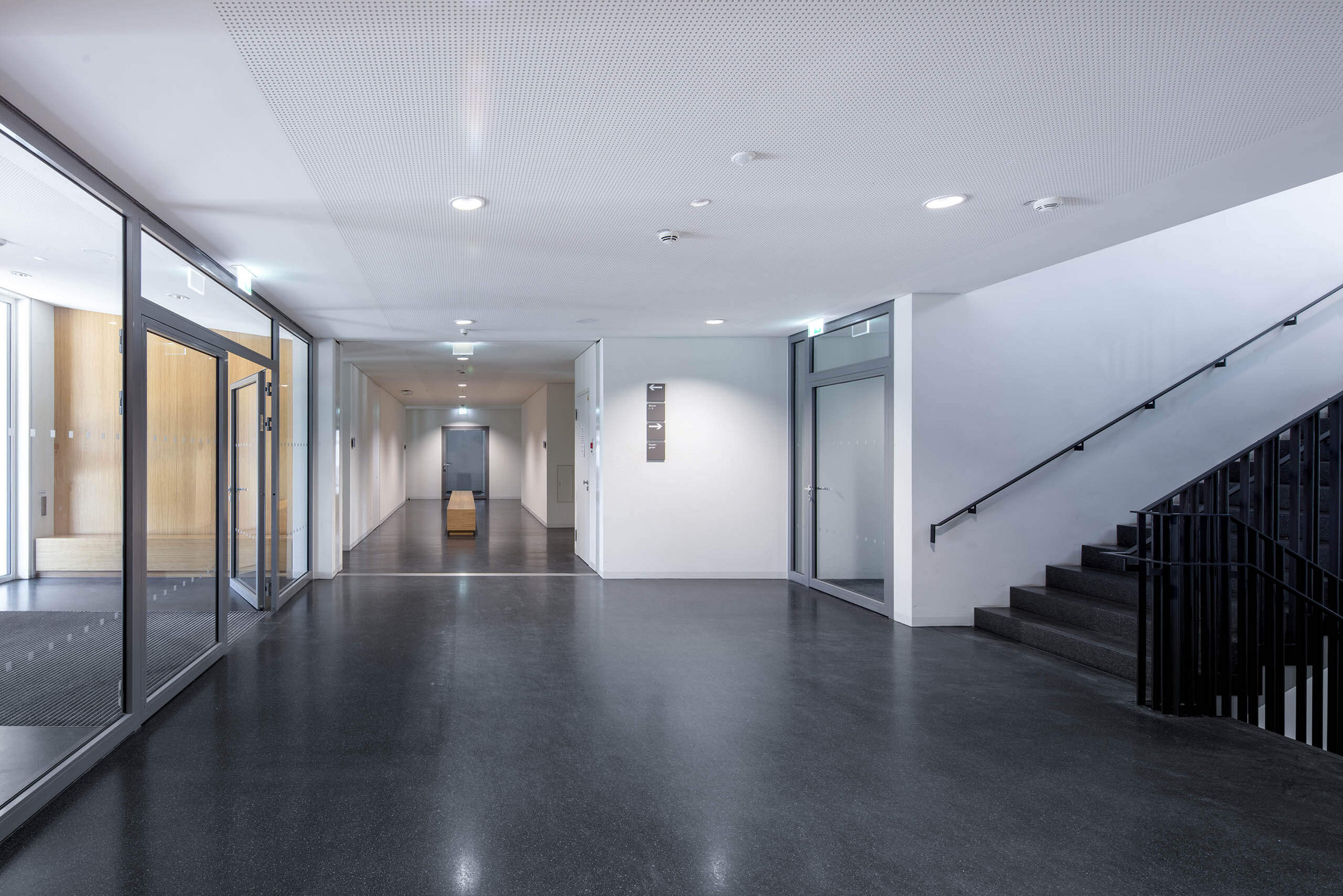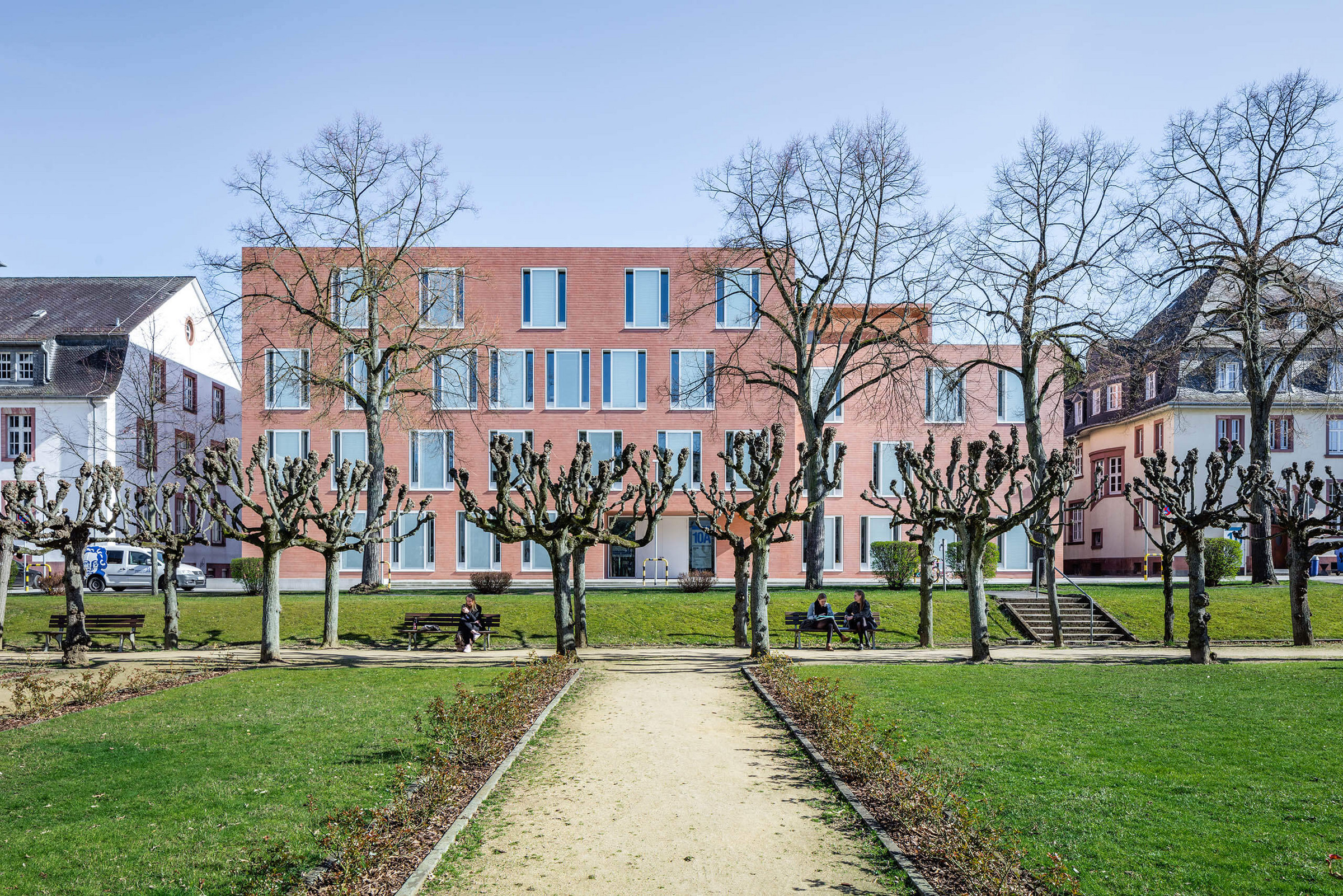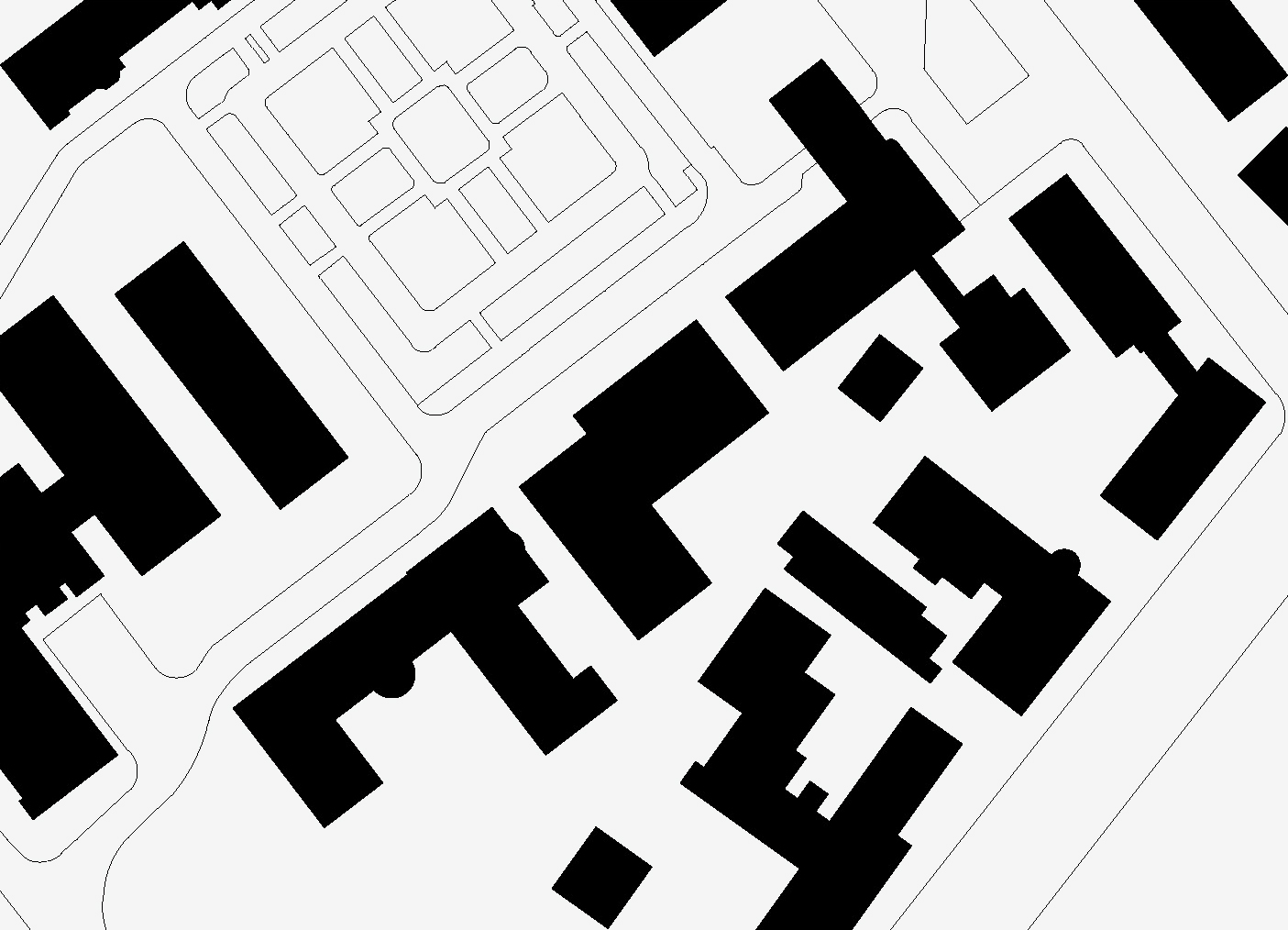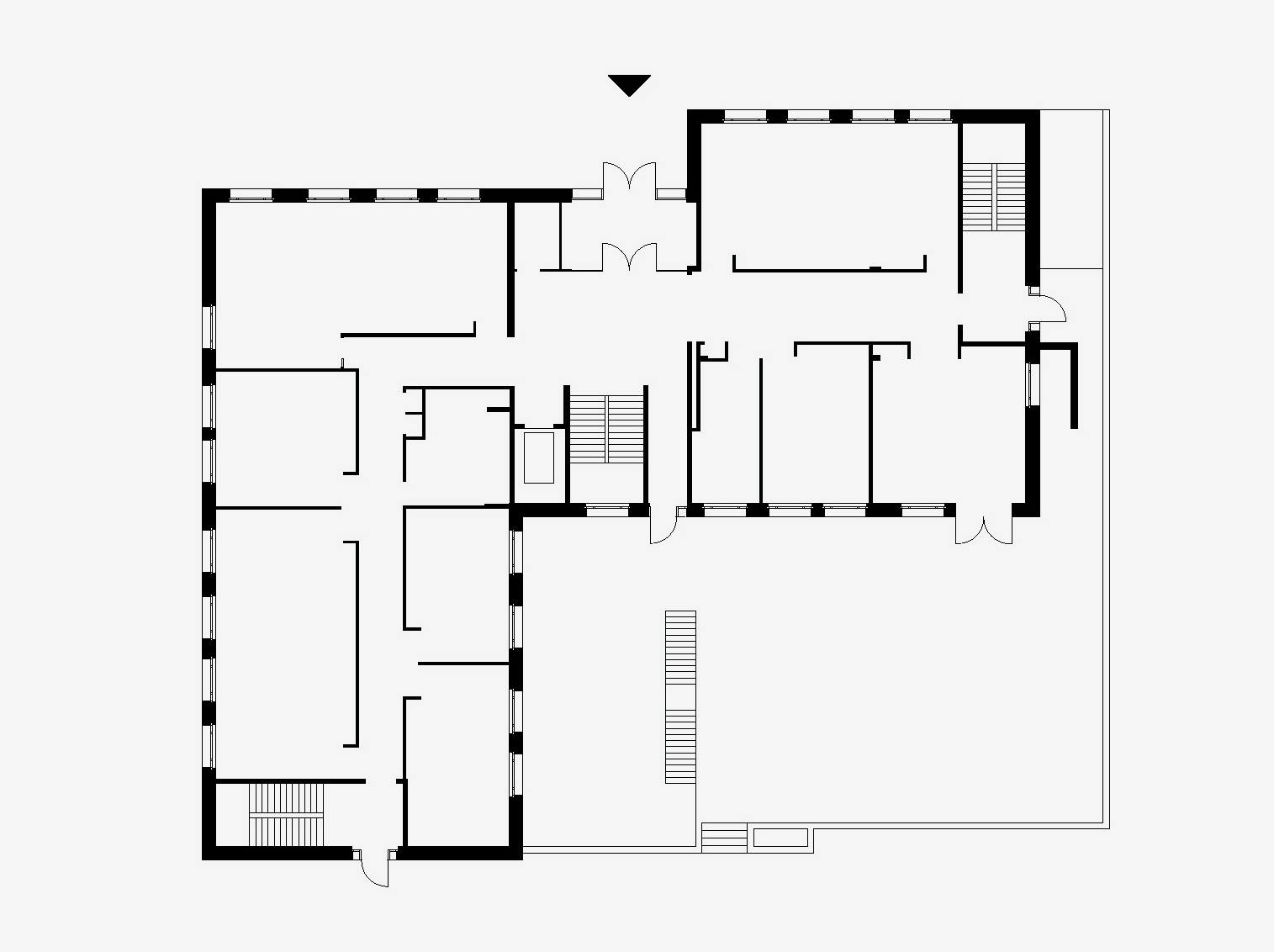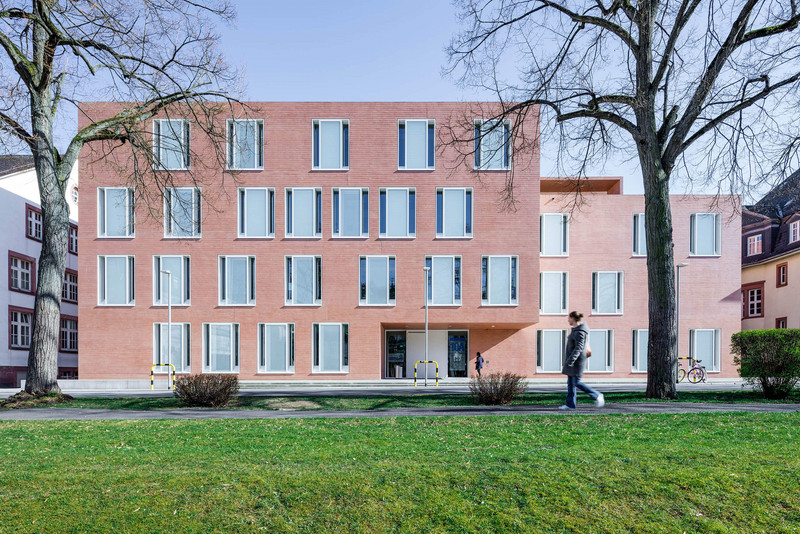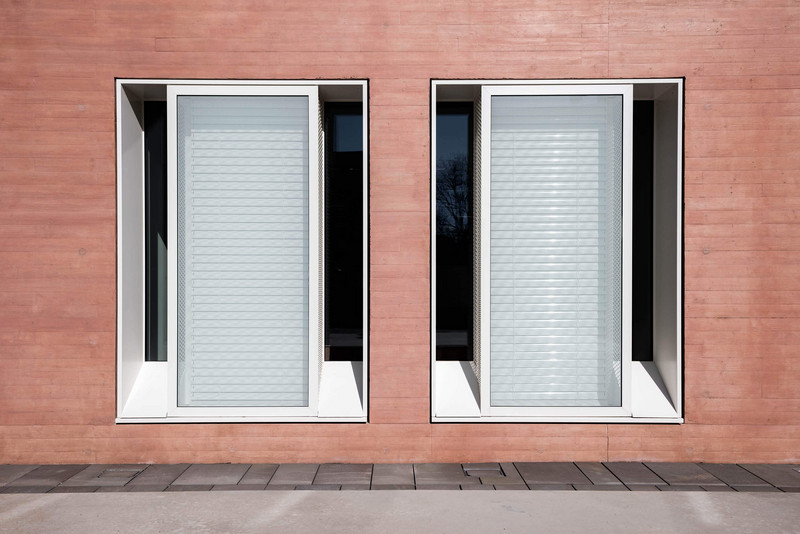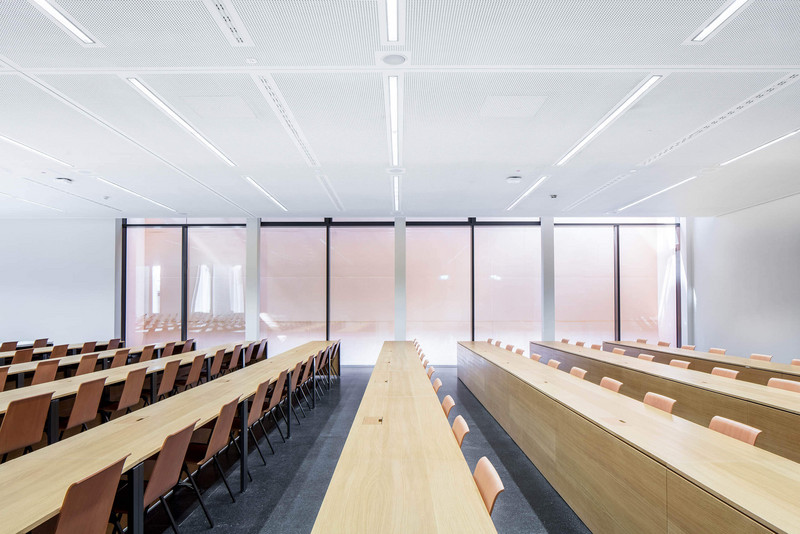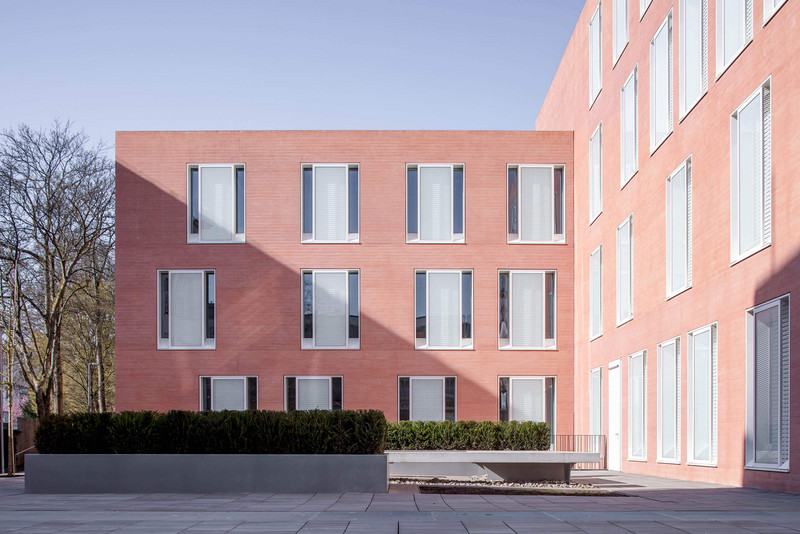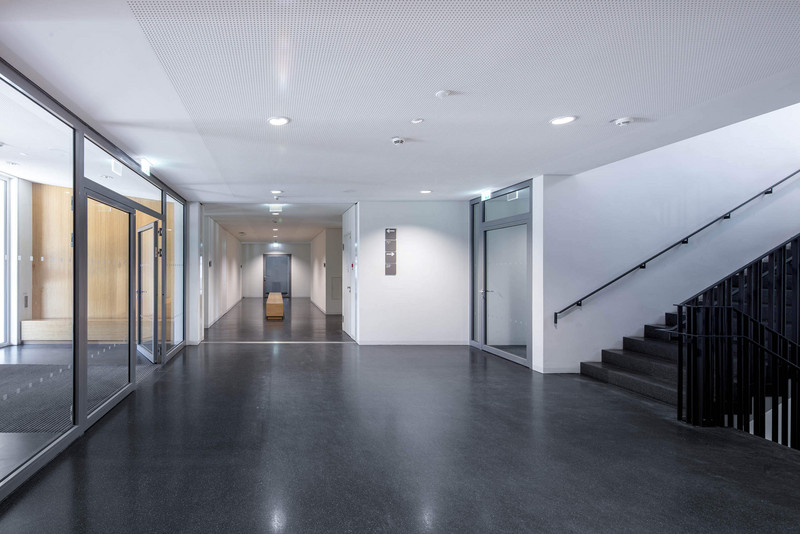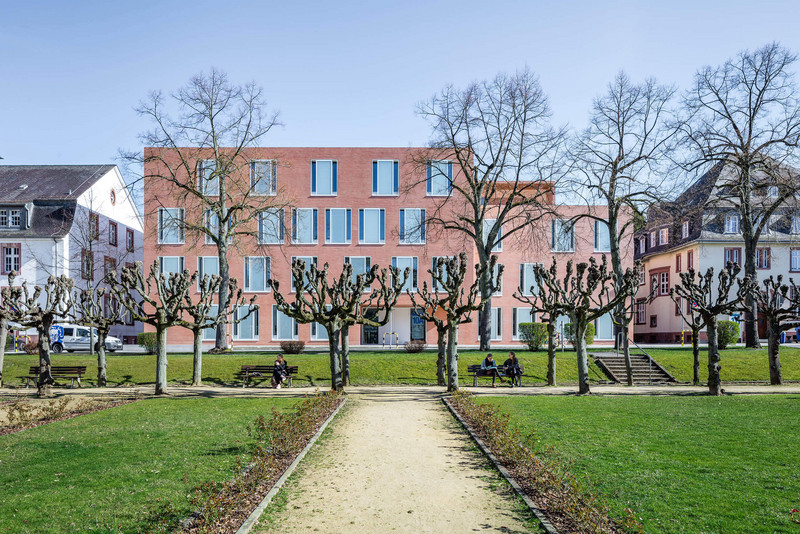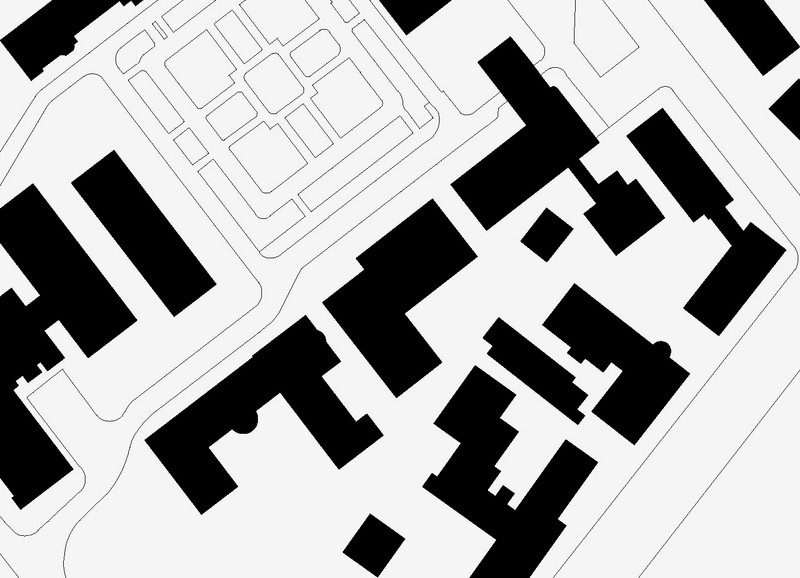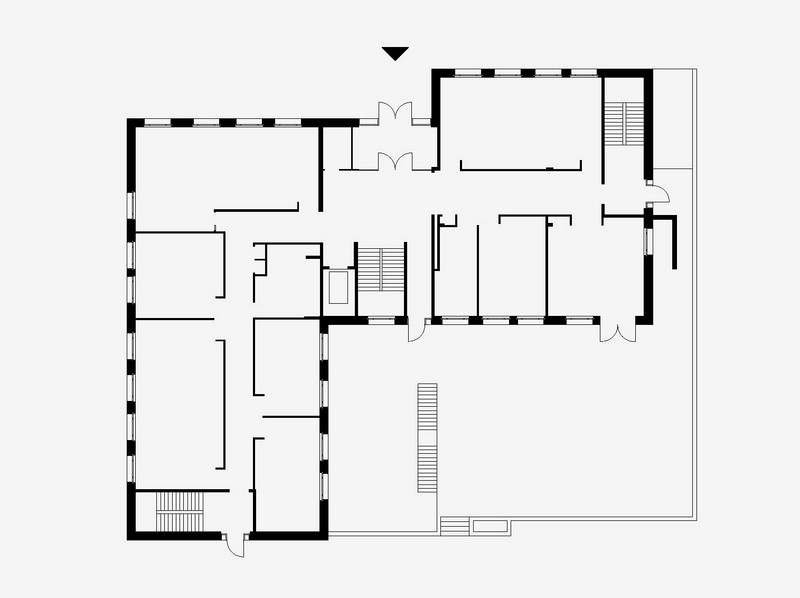 Teaching, Study and Examination Centre Medicum of the Goethe-University in Frankfurt am Main
The new Medicum building is located on the grounds of the University Hospital Frankfurt, close to the Main river. Its surroundings are characterized by neighboring historical buildings and the rose garden to the north. To the south, the building is adjoined by the green spaces of the surrounding buildings. Our design consists of two cubic elements of different heights, which, due to their offset positions, form a clearly recognizable entry on the side facing the rose garden.

The challenge for us was to insert the relatively large building volume onto a small site: the building consists of two parts that have different heights and different depths, and which are offset and interlock. The examination room for approximately 200 persons is located on the garden side of the basement, where it faces a spacious, adjoining recessed courtyard. The seminar rooms are located on the ground floor, while the teaching, study and administrative areas are on the upper floors.
less
Construction costs
appr. 13,7 Mio. Euros
Service phases
1-9
Competition team
Andreas Moll

Planning team
Katrin Müller (PL), Patric Kuhn

Local construction management
Burkhard Meyer Architekt, Karlsruhe

Structure planning
Weischede, Hermann und Partner, Stuttgart

HVS planning
Pfeil & Koch Ingenieurgesellschaft GmbH & Co. KG, Stuttgart

Landscape design
Adler & Olesch Mainz GmbH, Mainz

Photos
© Markus Guhl for wulf architekten
less