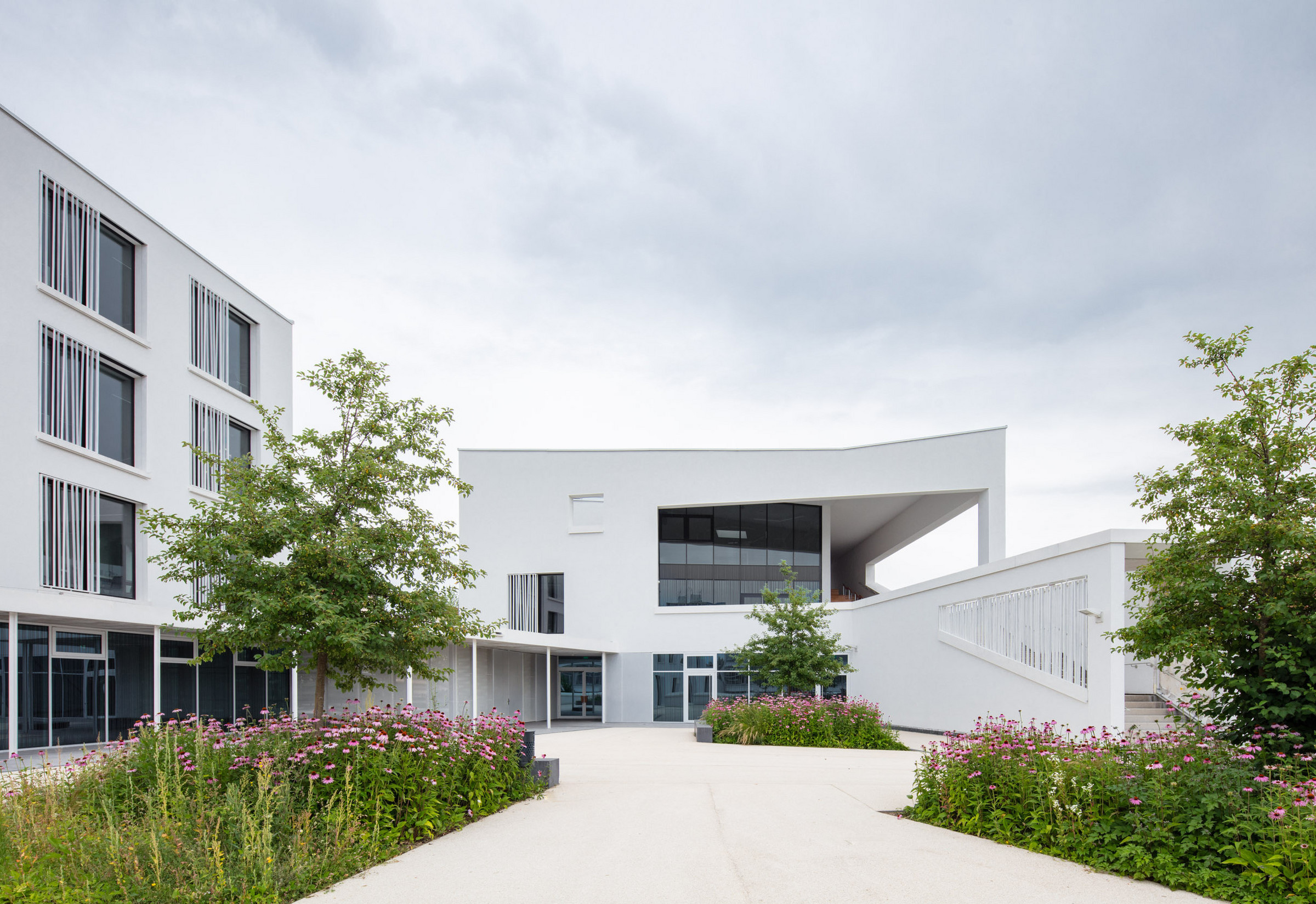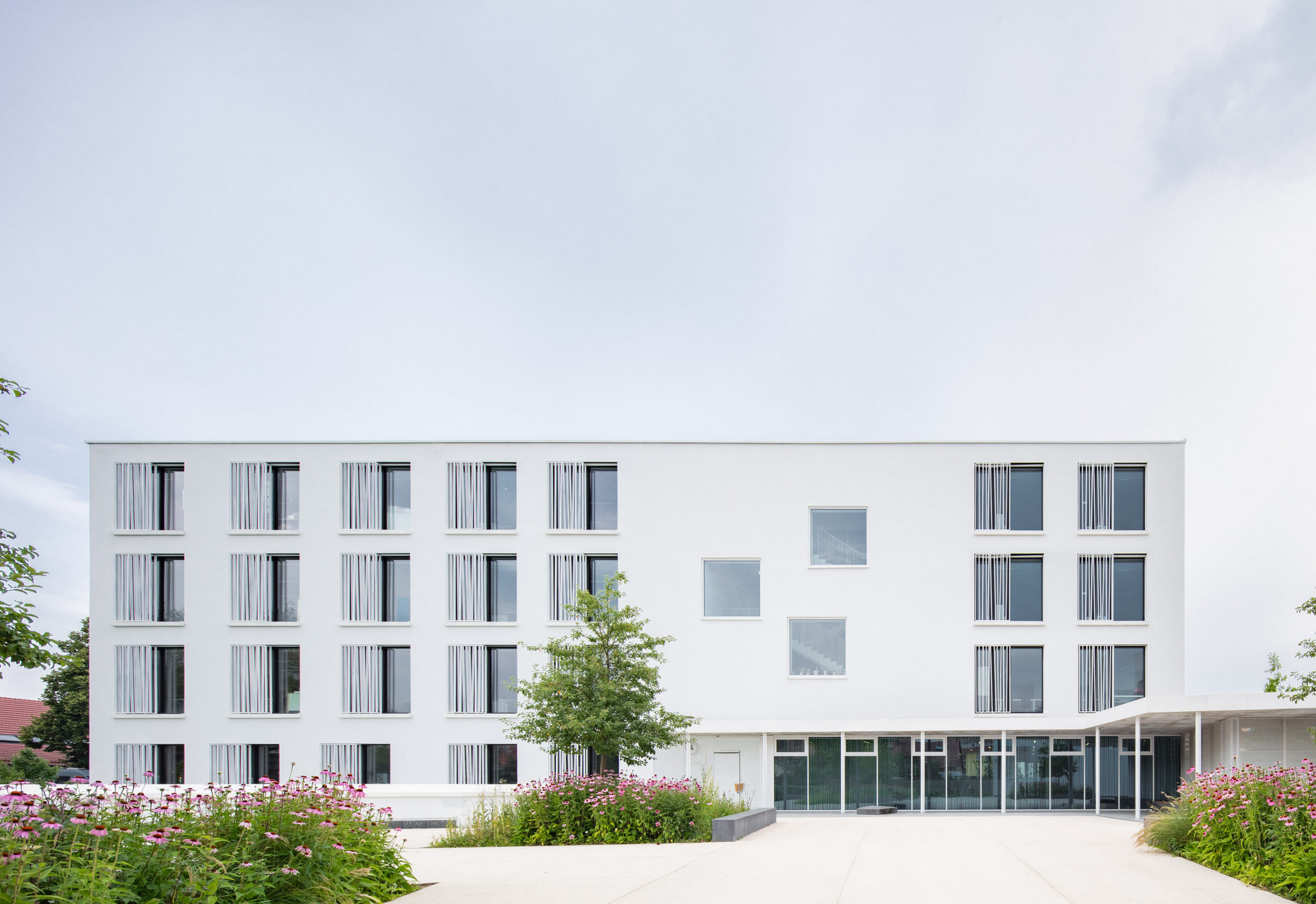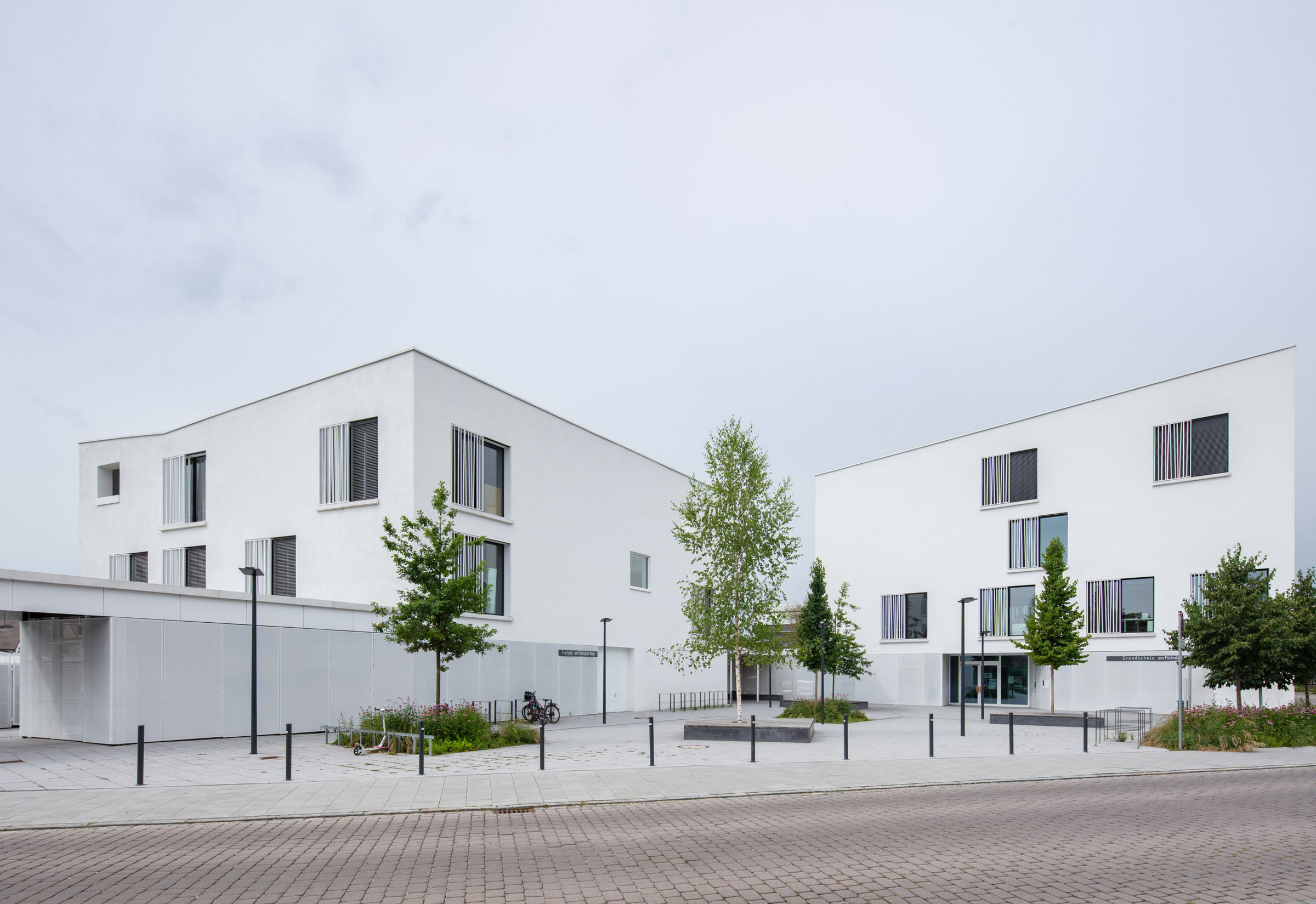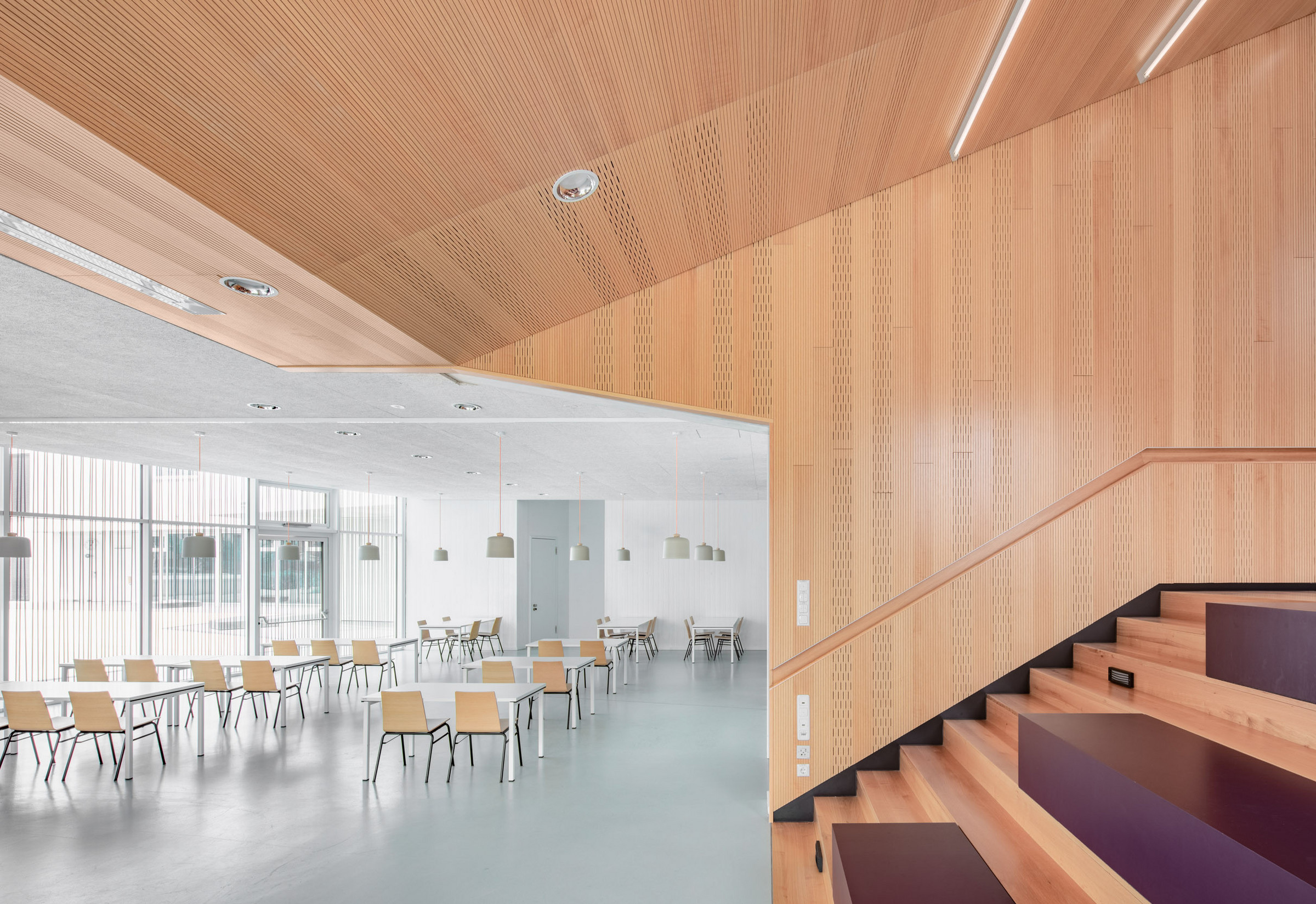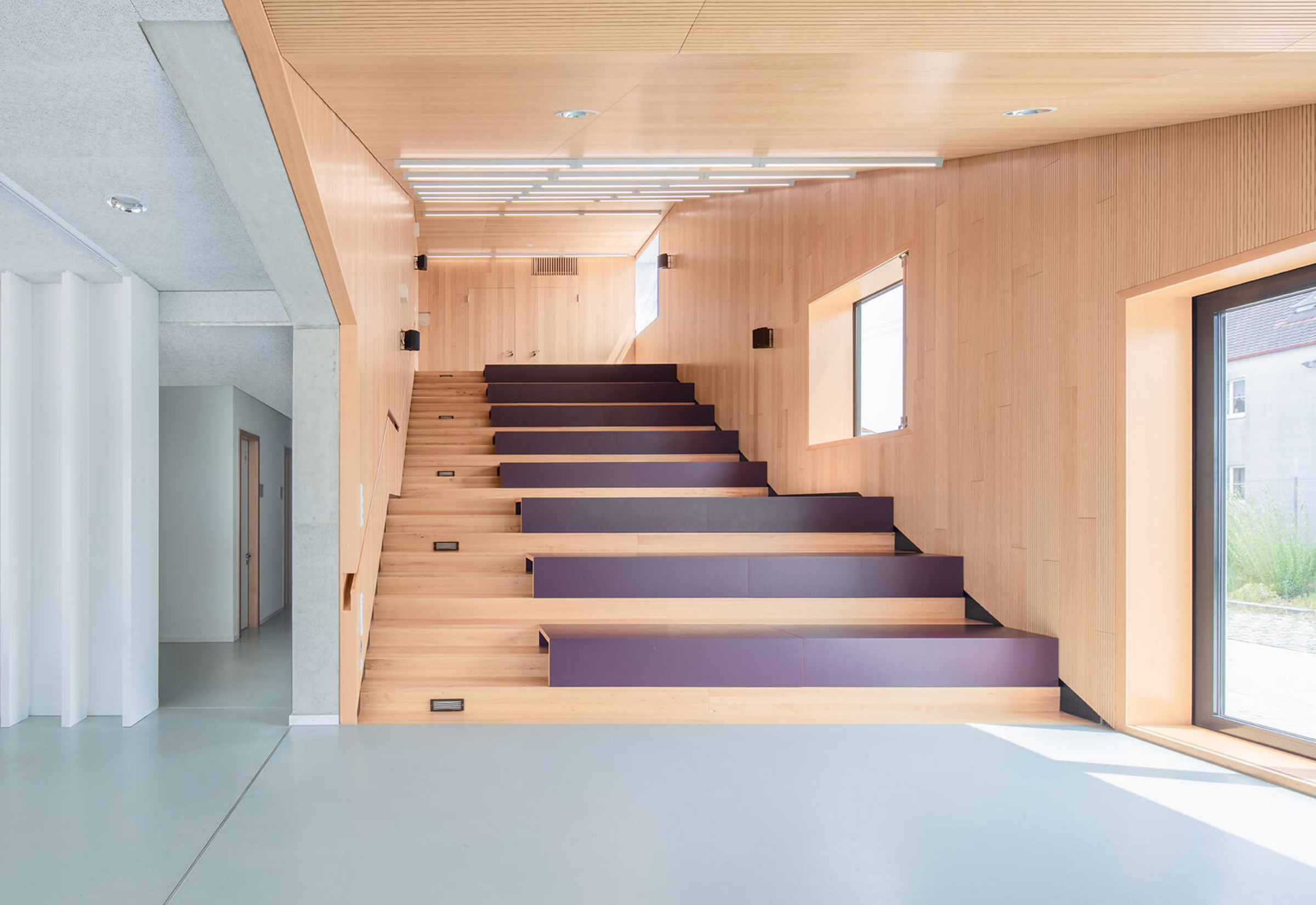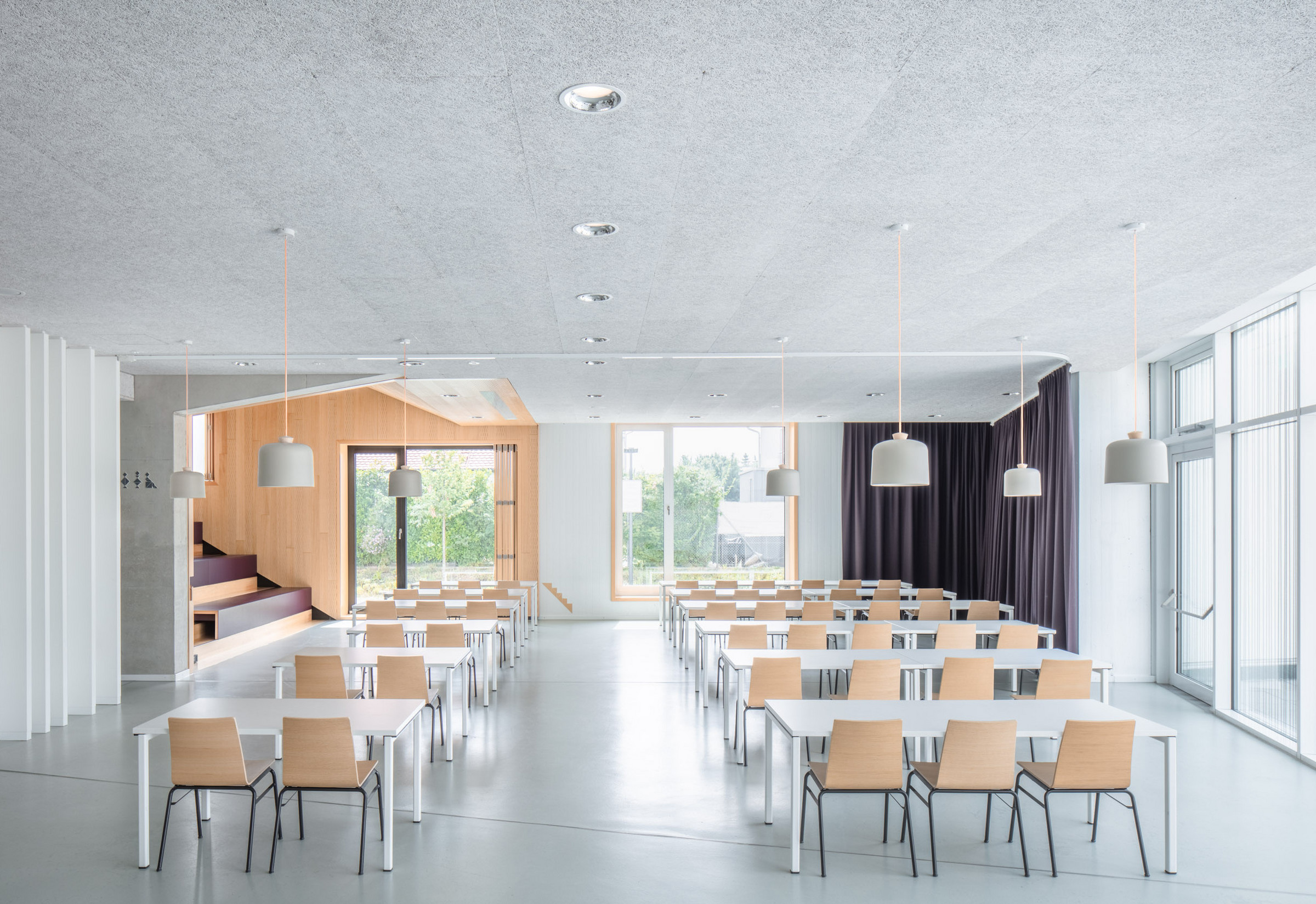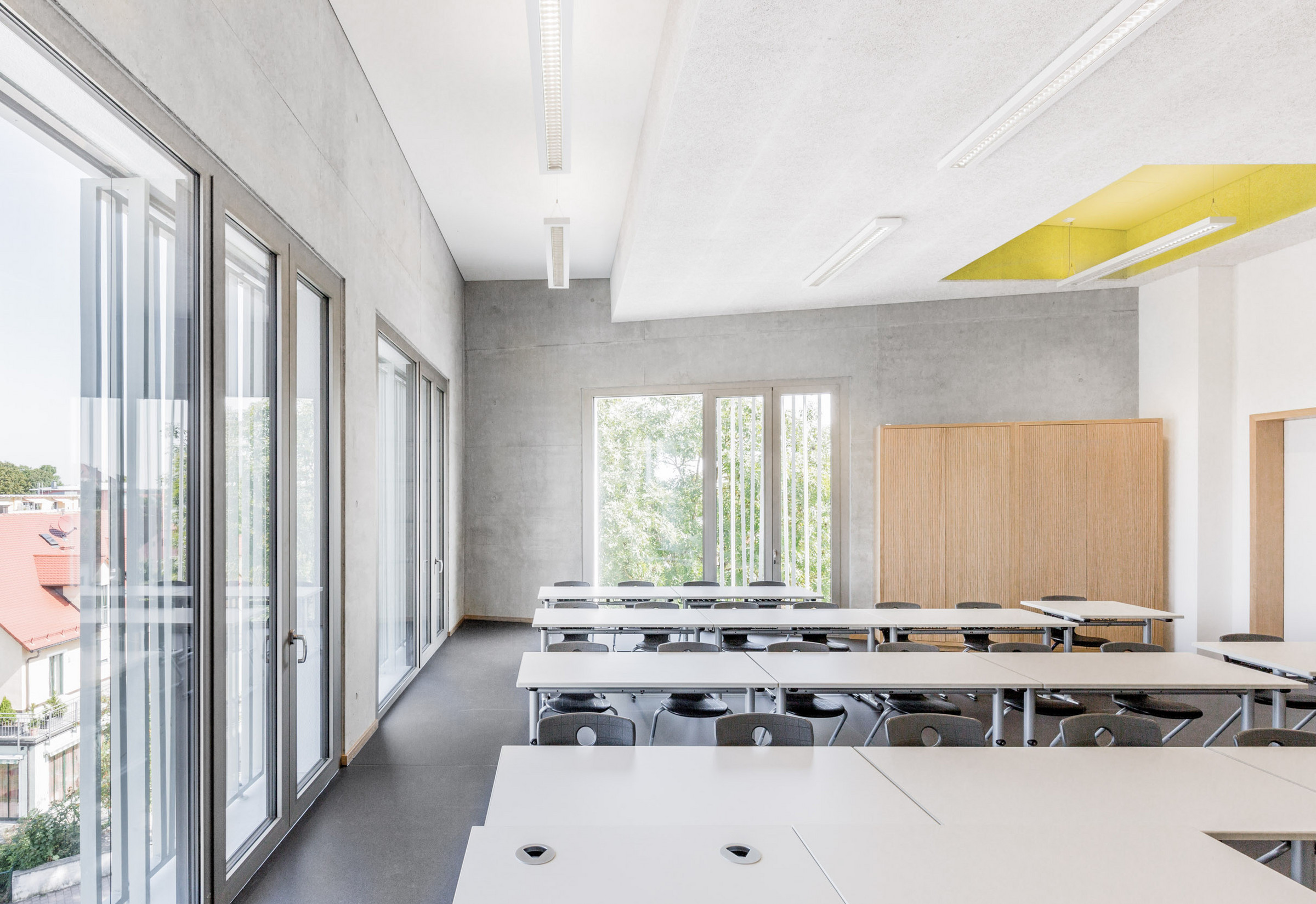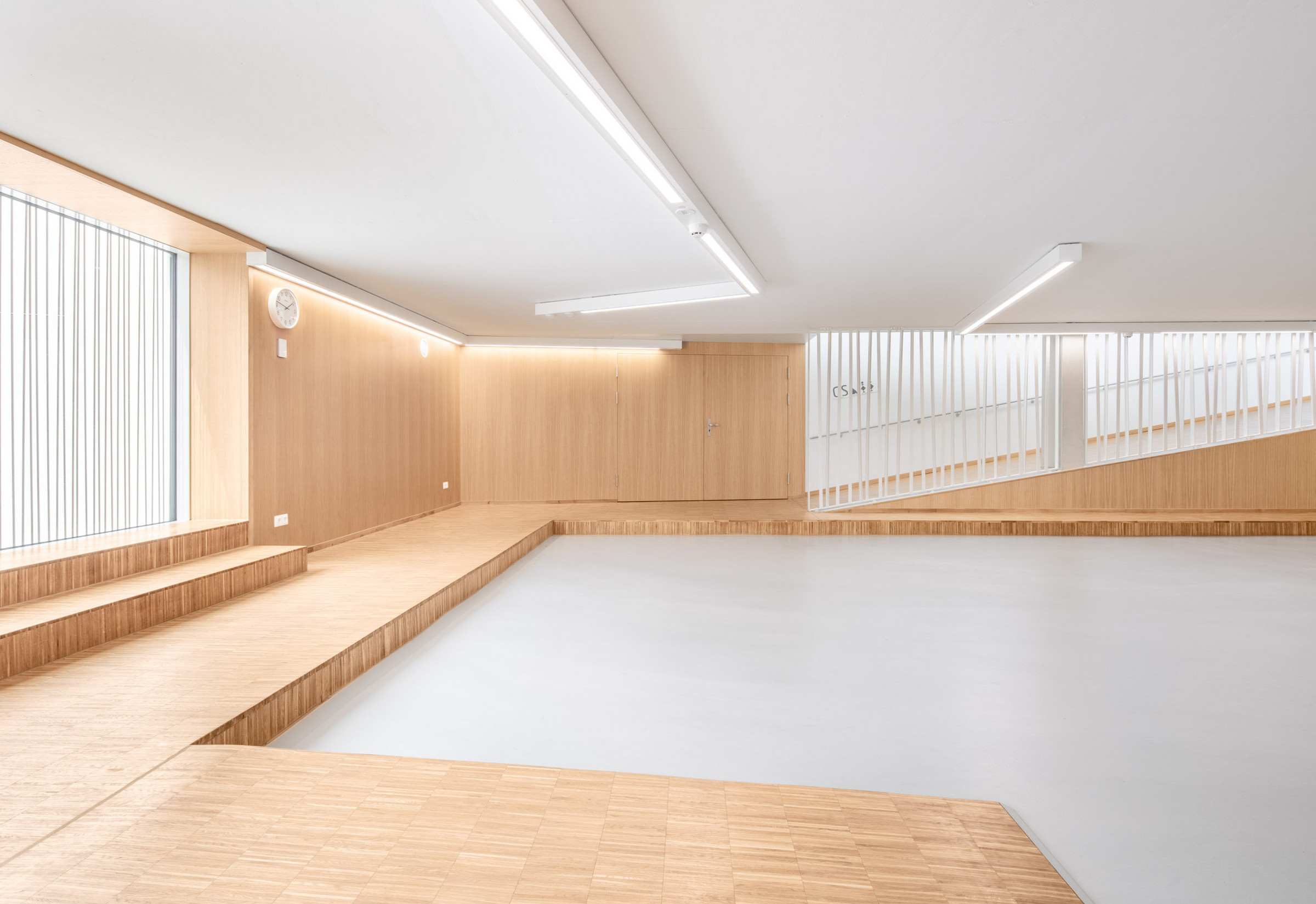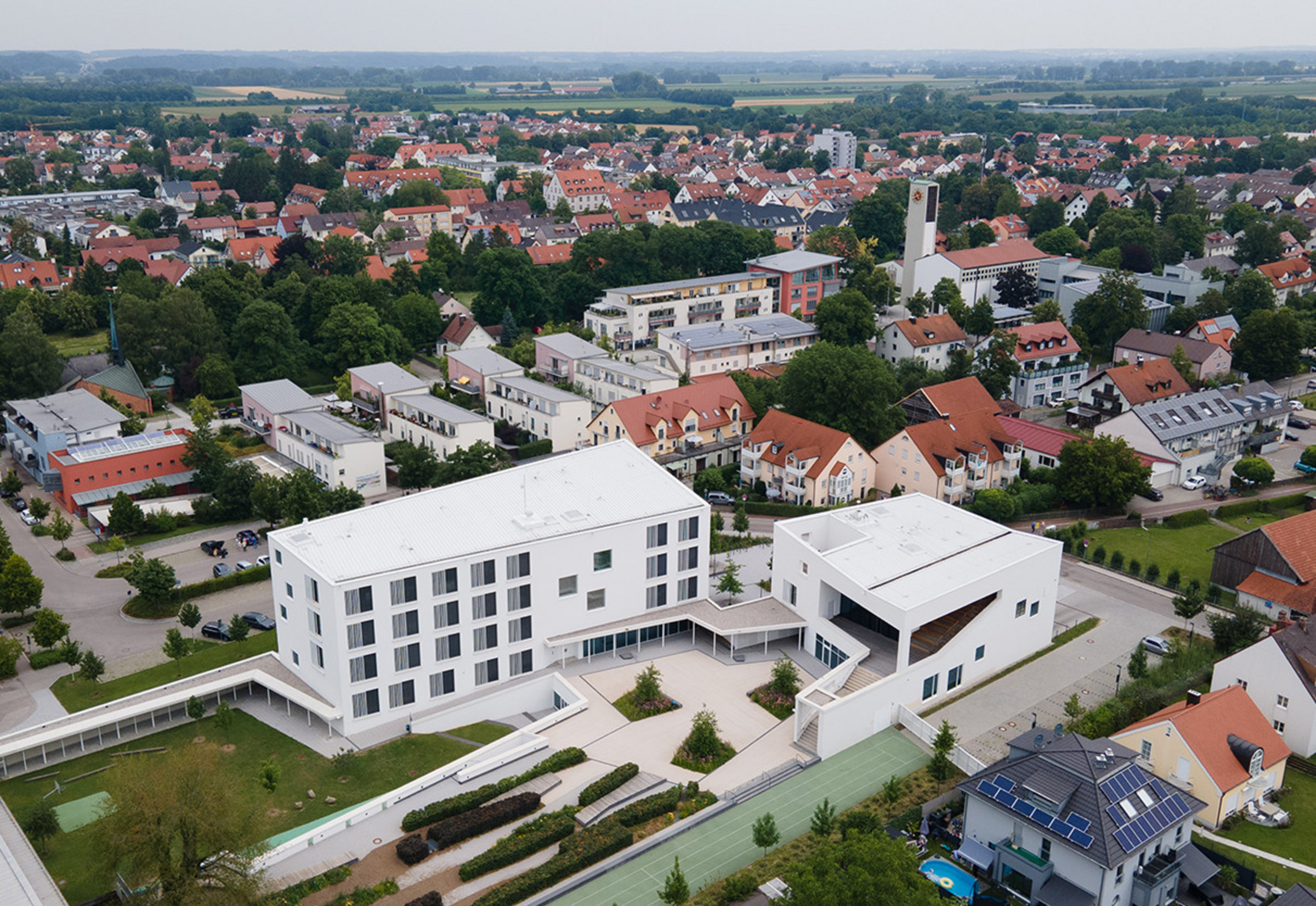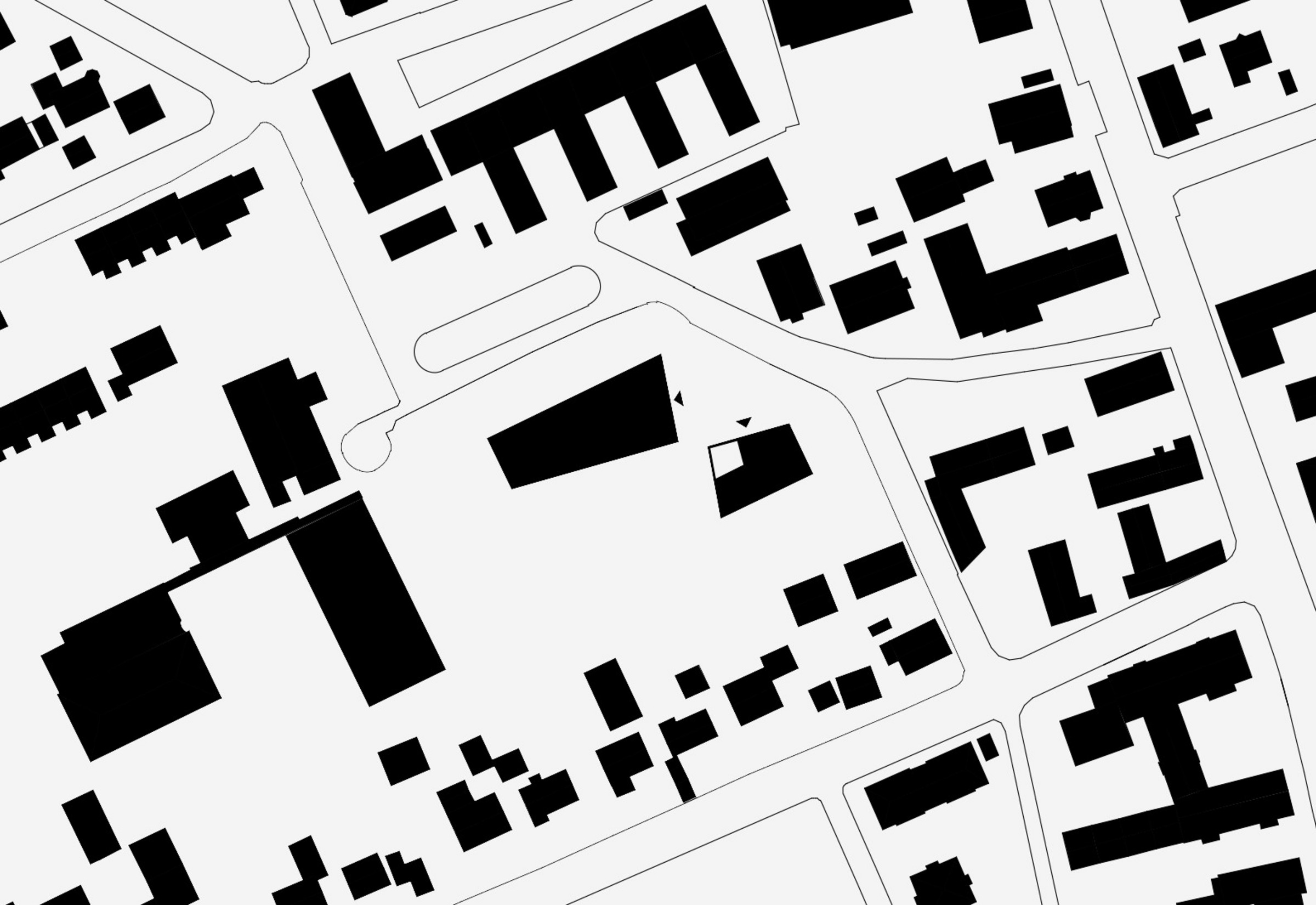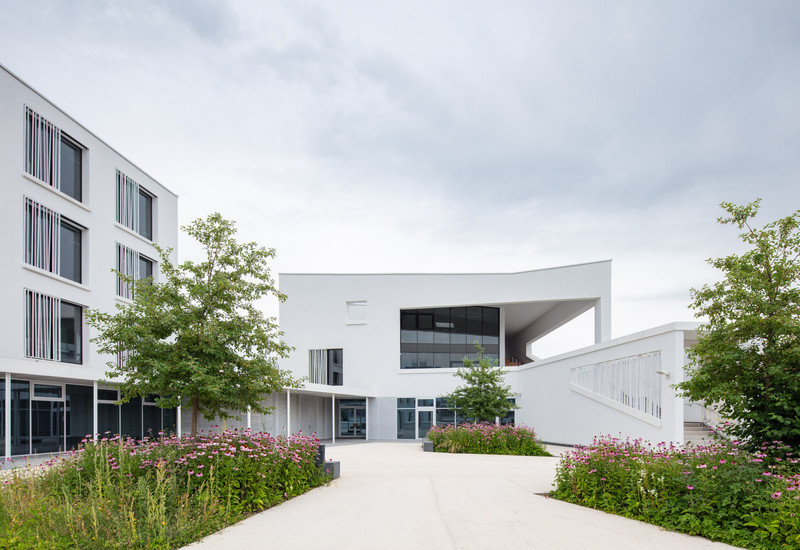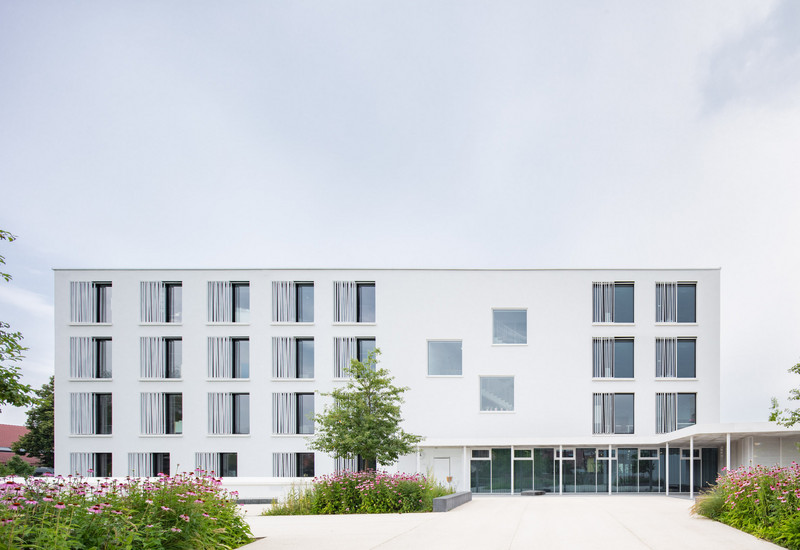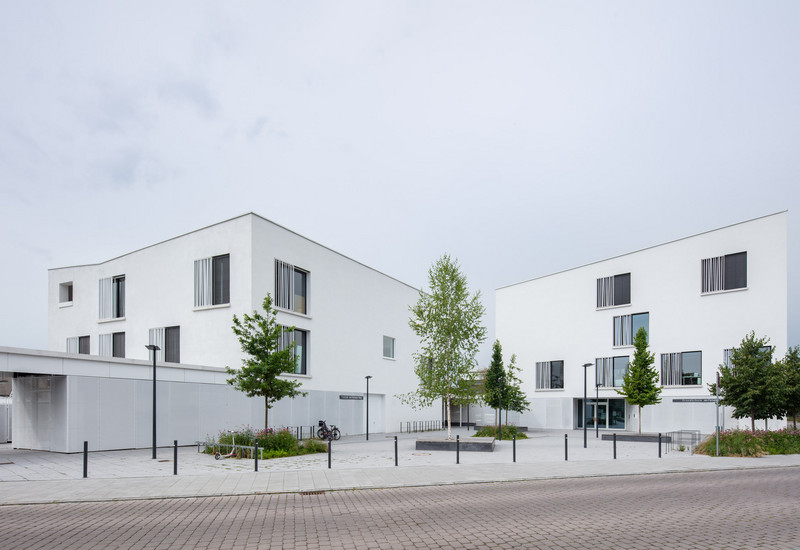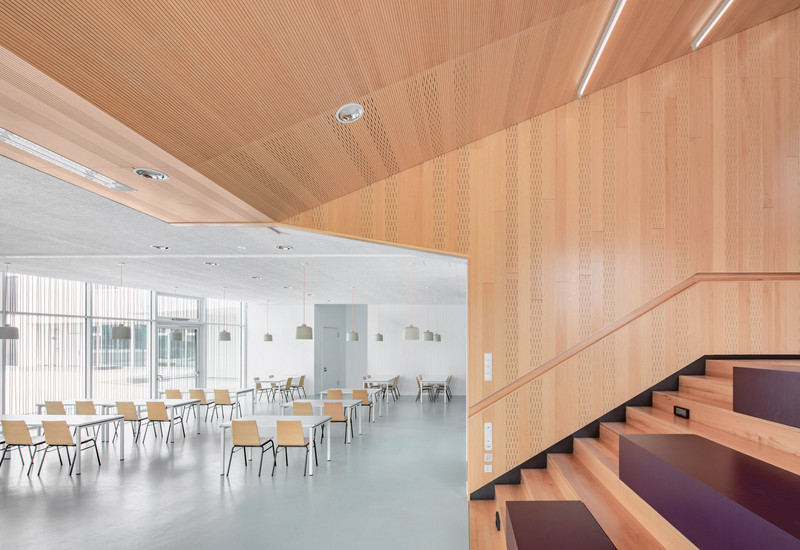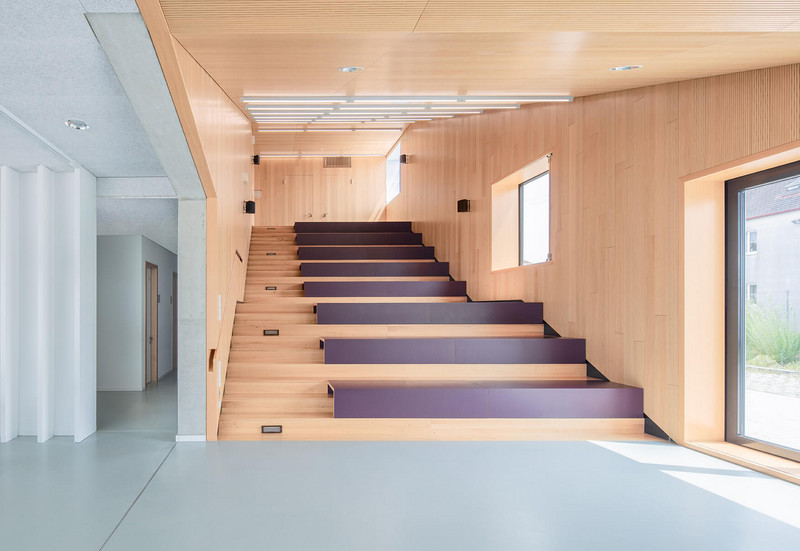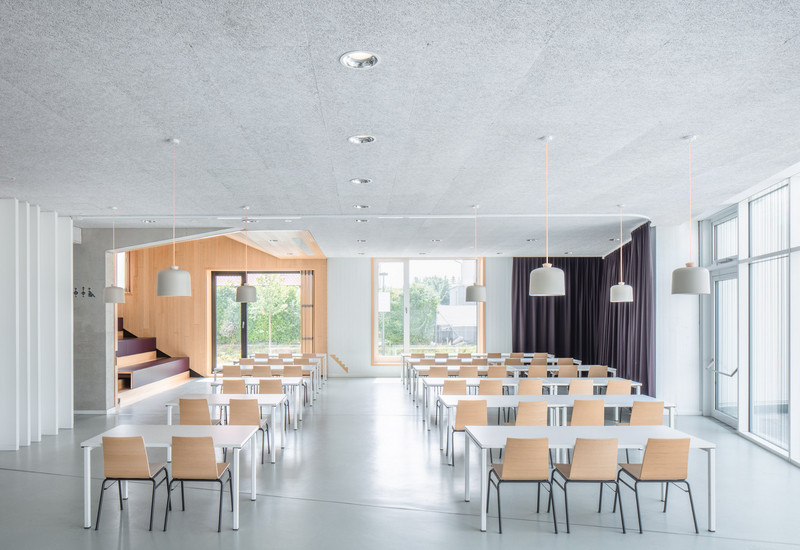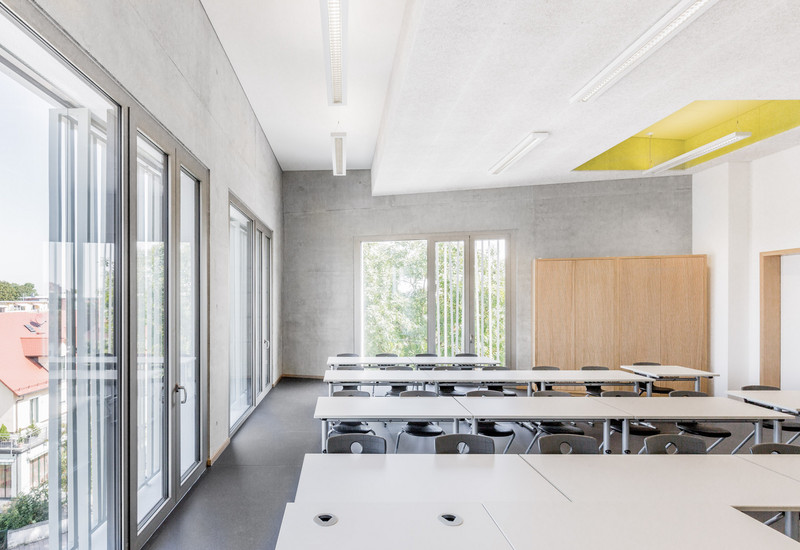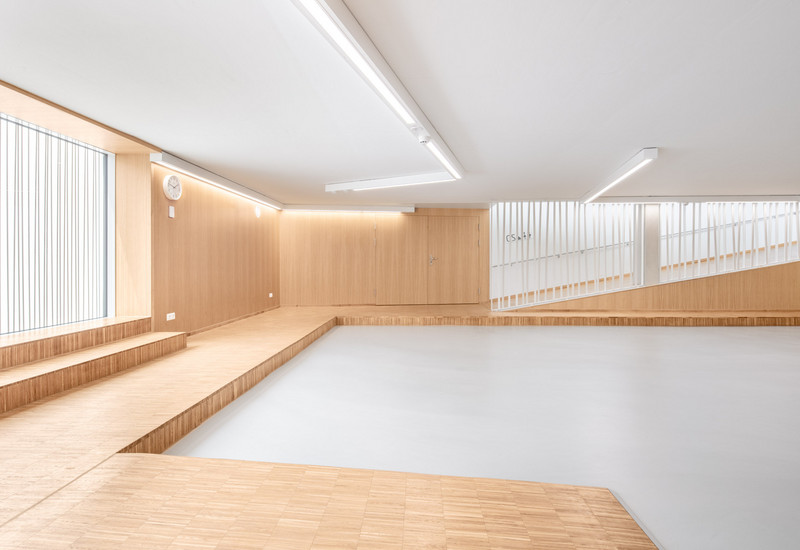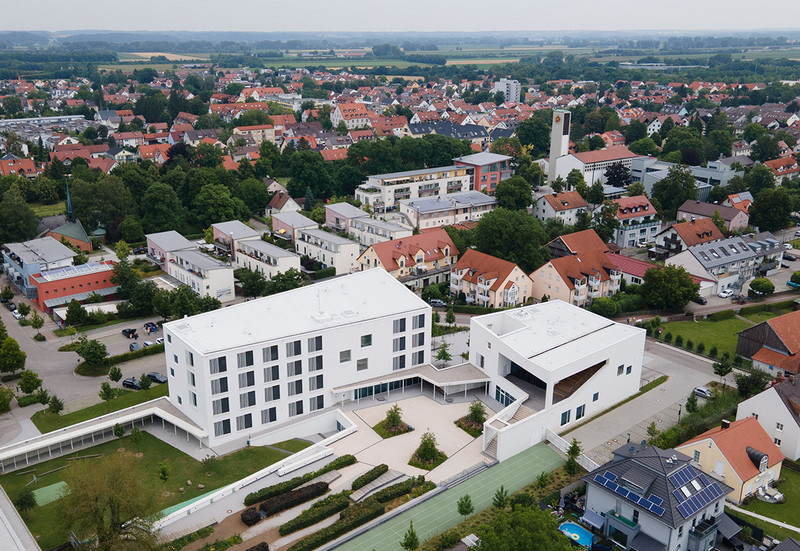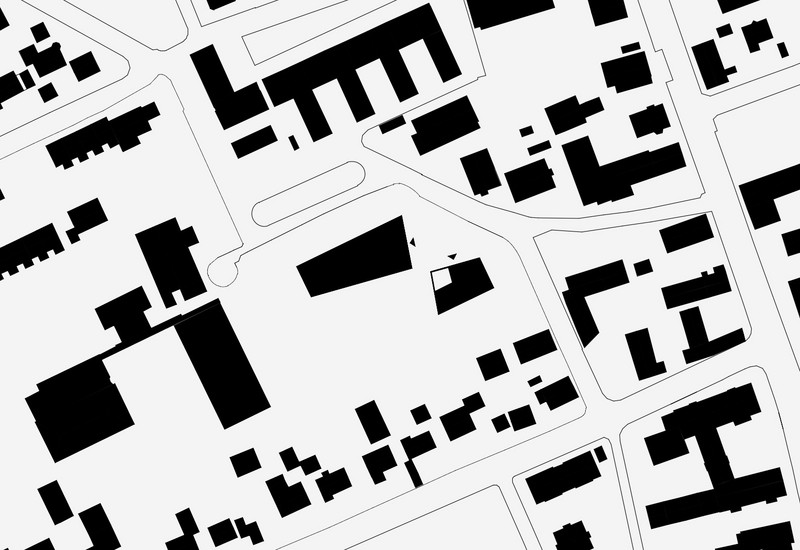 Primary School on Fürholzer Weg in Neufahrn
Via the main entrance to the all-day care area, pupils can go from the central schoolyard directly to the cafeteria. A broad "reading stair," with seating platforms that invite the children to linger, leads from there to the upper floors, where the dayrooms and a large, covered outdoor play terrace are located.

For events in the evening, the reading stair serves as tiered seating for lectures and part of the cafeteria is used as a stage. This modern adaptation of a traditional Upper Bavarian schoolhouse has yielded a school ensemble that, with its versatile interior and exterior spaces, makes an important contribution to the quality of the public space in the heart of Neufahrn.
less
Construction costs
ca. 16.2 Mio. Euro

Service phases
1-9

Planning team
Alexander Vohl (partner in charge), Coskun Kocak (PL), Steffen Ganzenmüller, Katharina Gnädig, Kristina Herberg, Anke März-Sulzberger, Simone Reisch, Daniel Walter

Construction management
BIP – Ingenieurgesellschaft für das Bauwesen VBI GmbH, München

Project management
Drees & Sommer München GmbH, München
Structure planning
R&P Ruffert Ingenieurgesellschaft mbH, Konstanz
Landscape design
Adler & Olesch Landschaftsarchitekten BDLA, München

Photos
© Markus Guhl for wulf architekten
less