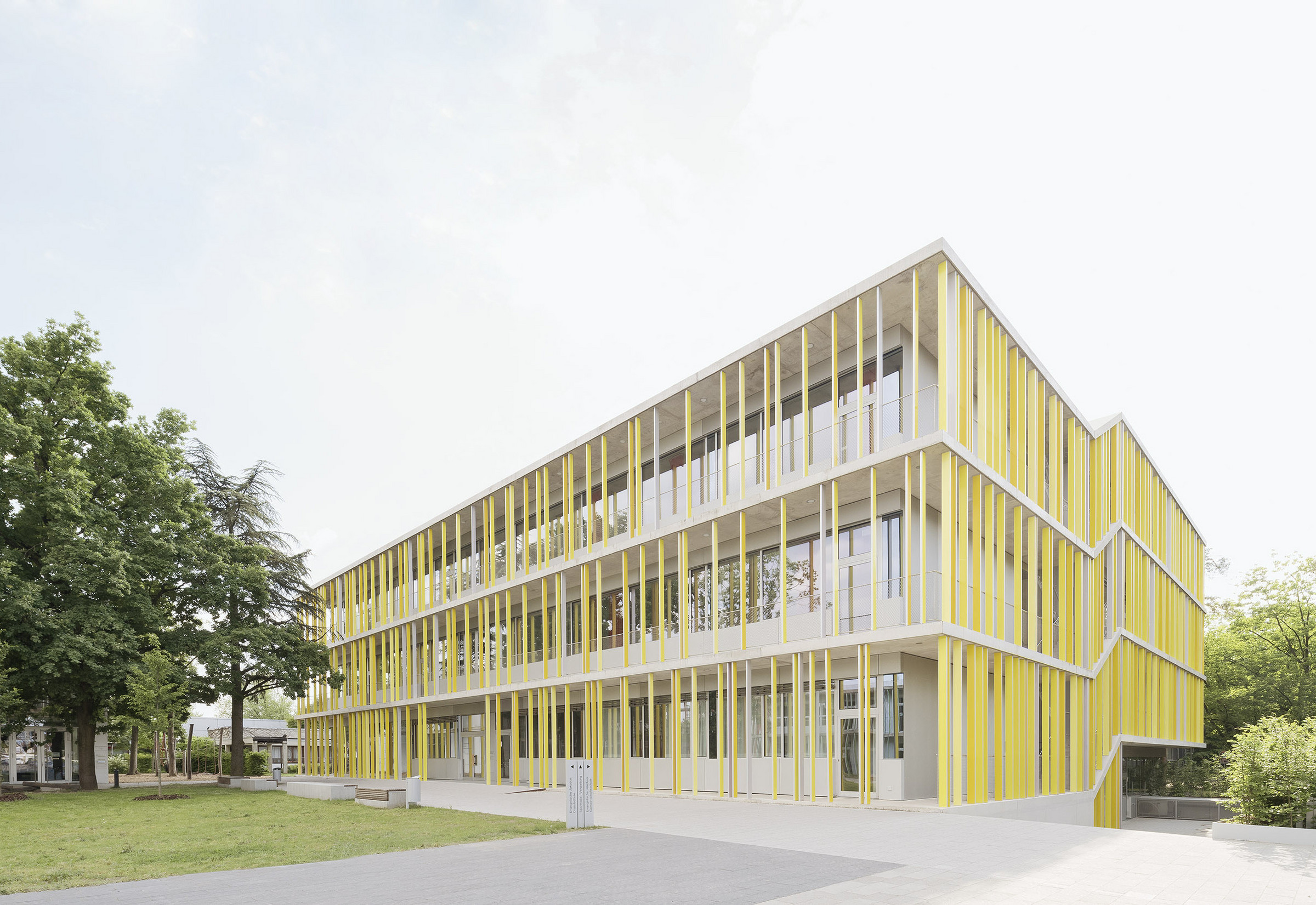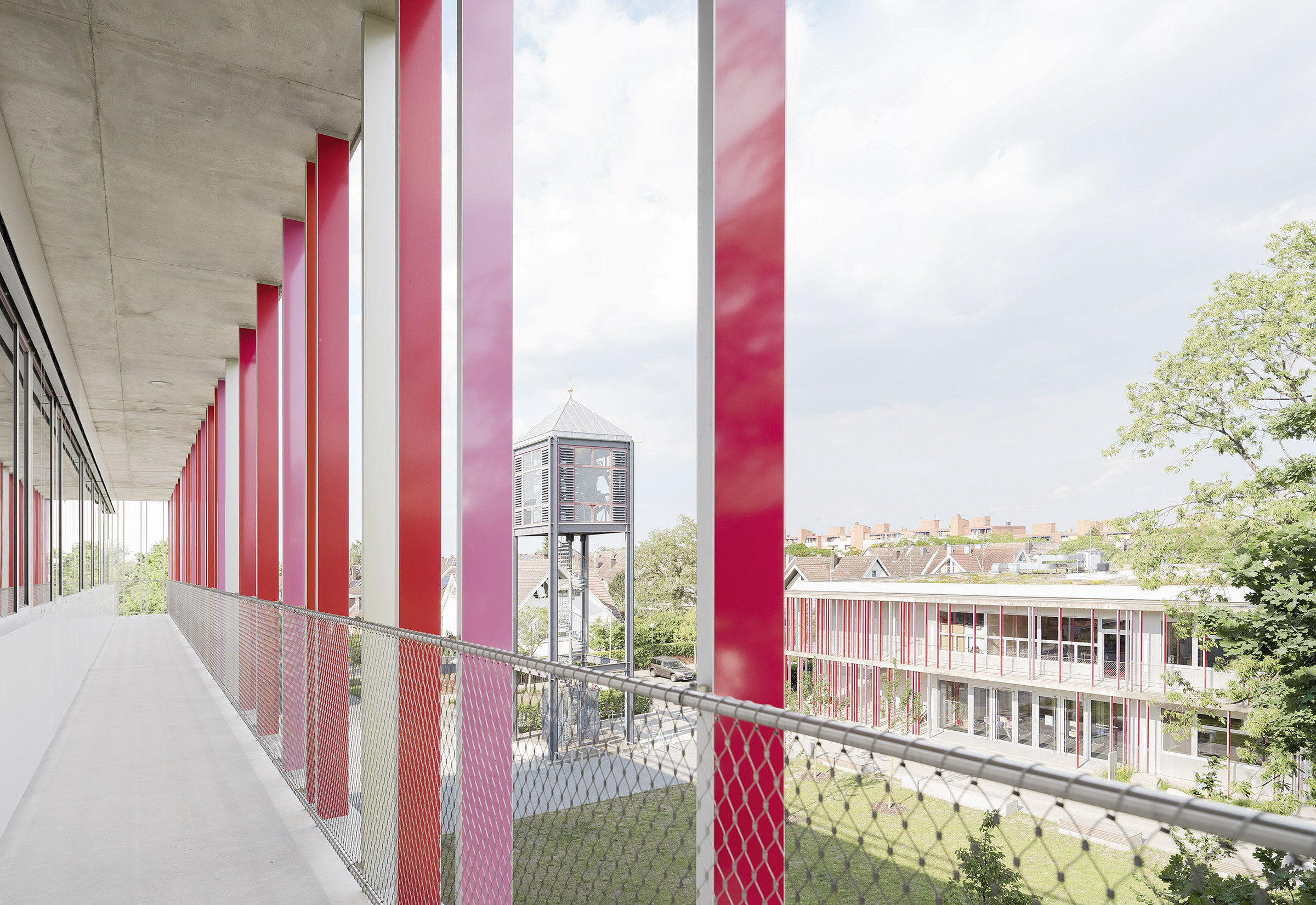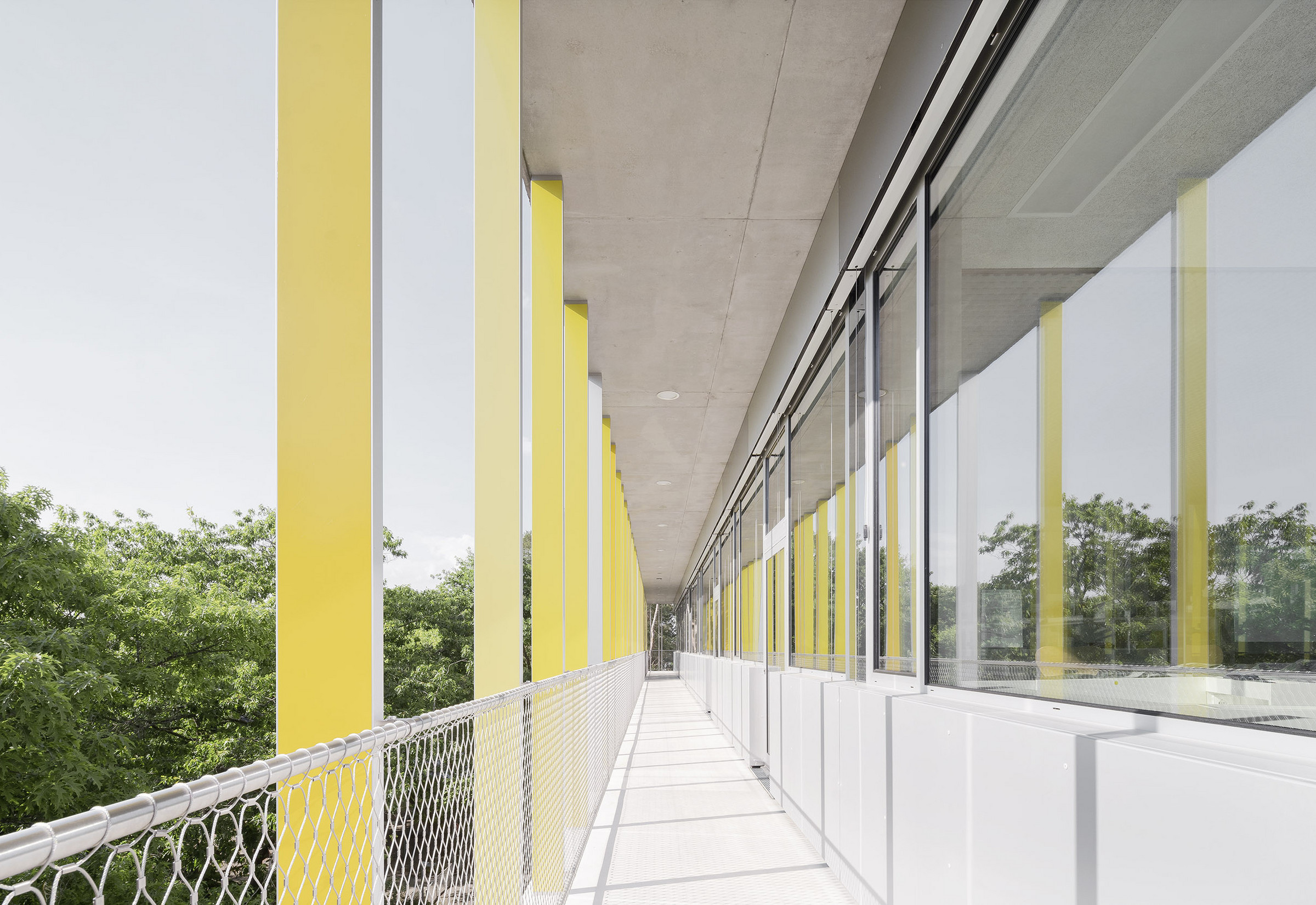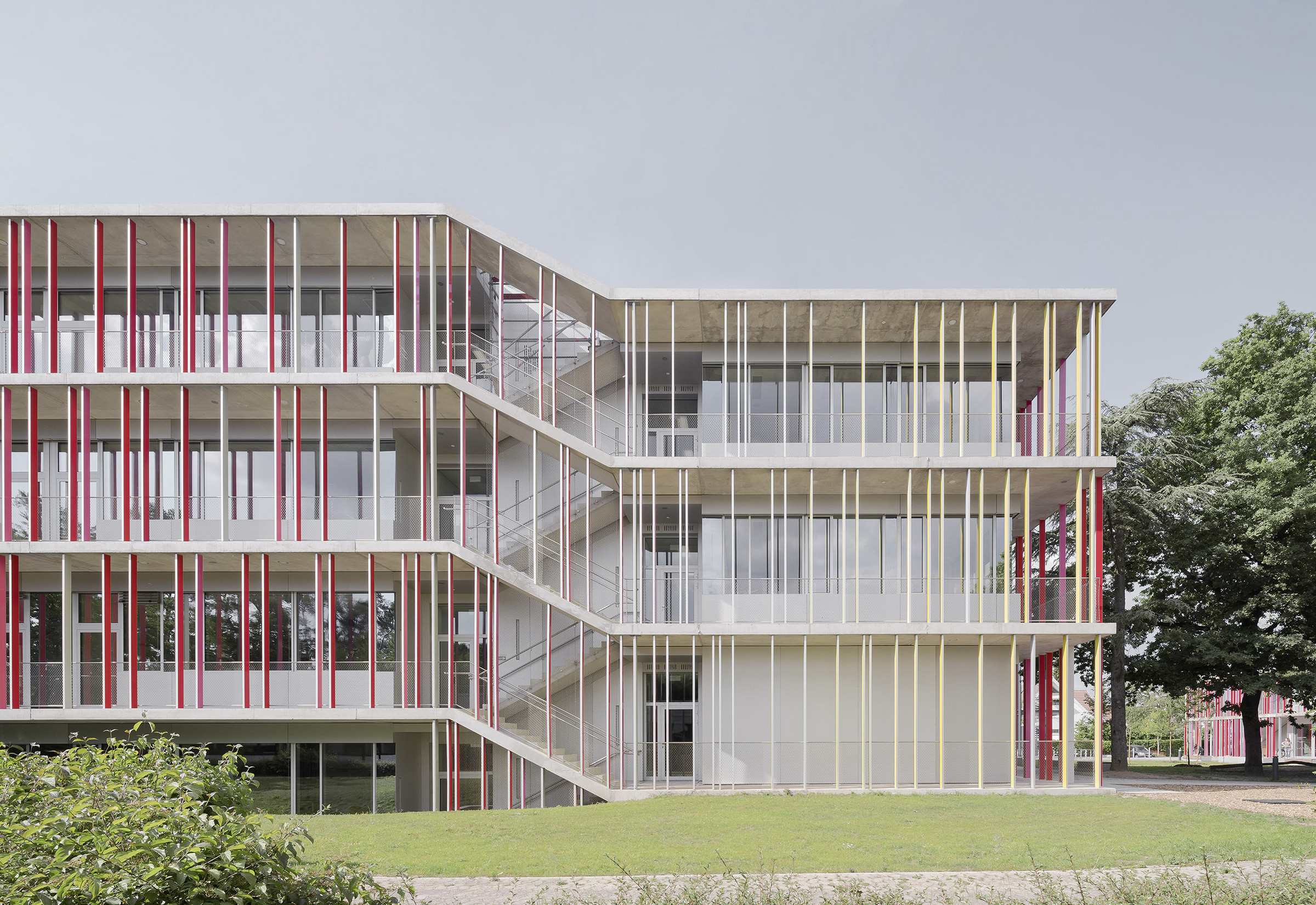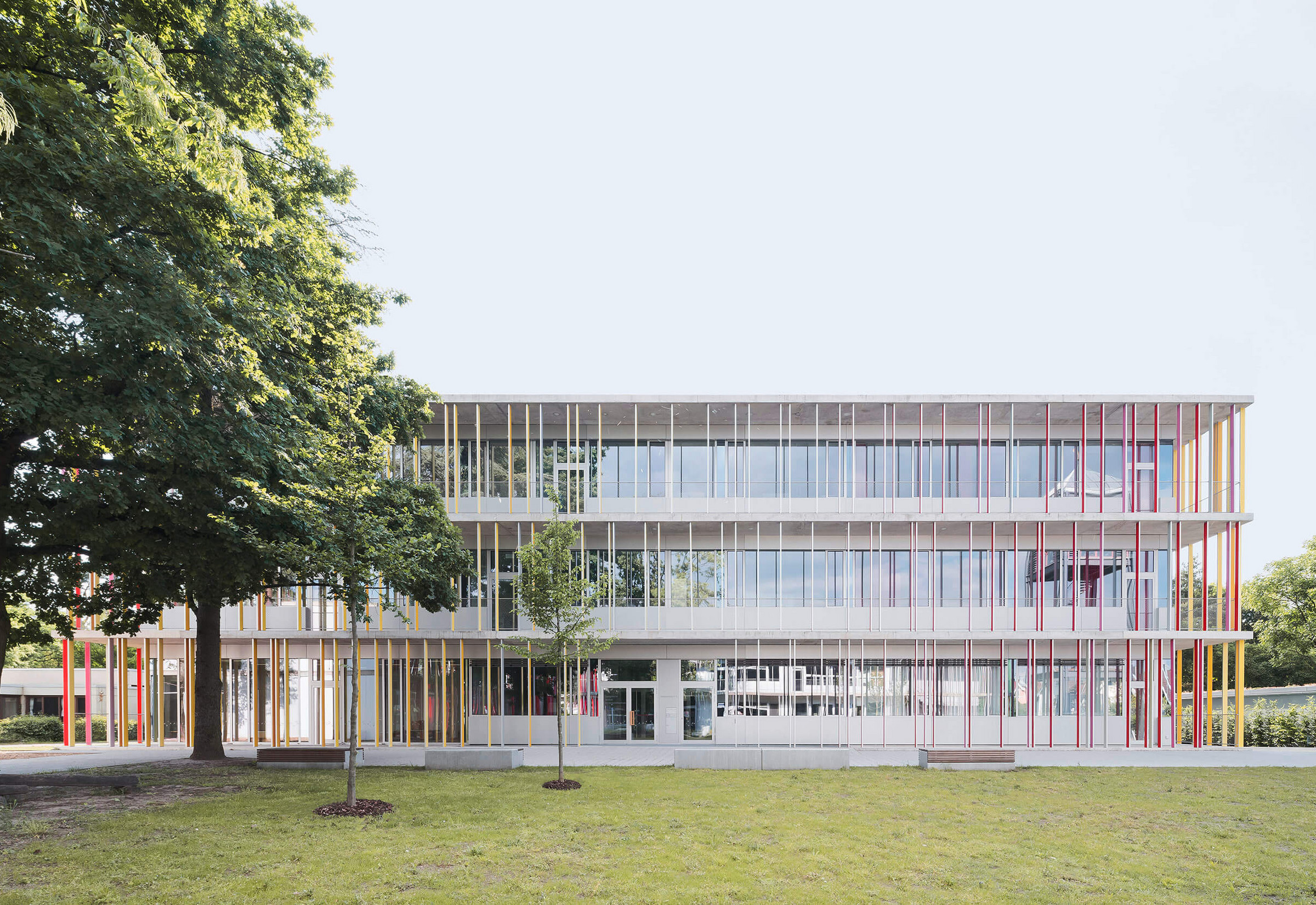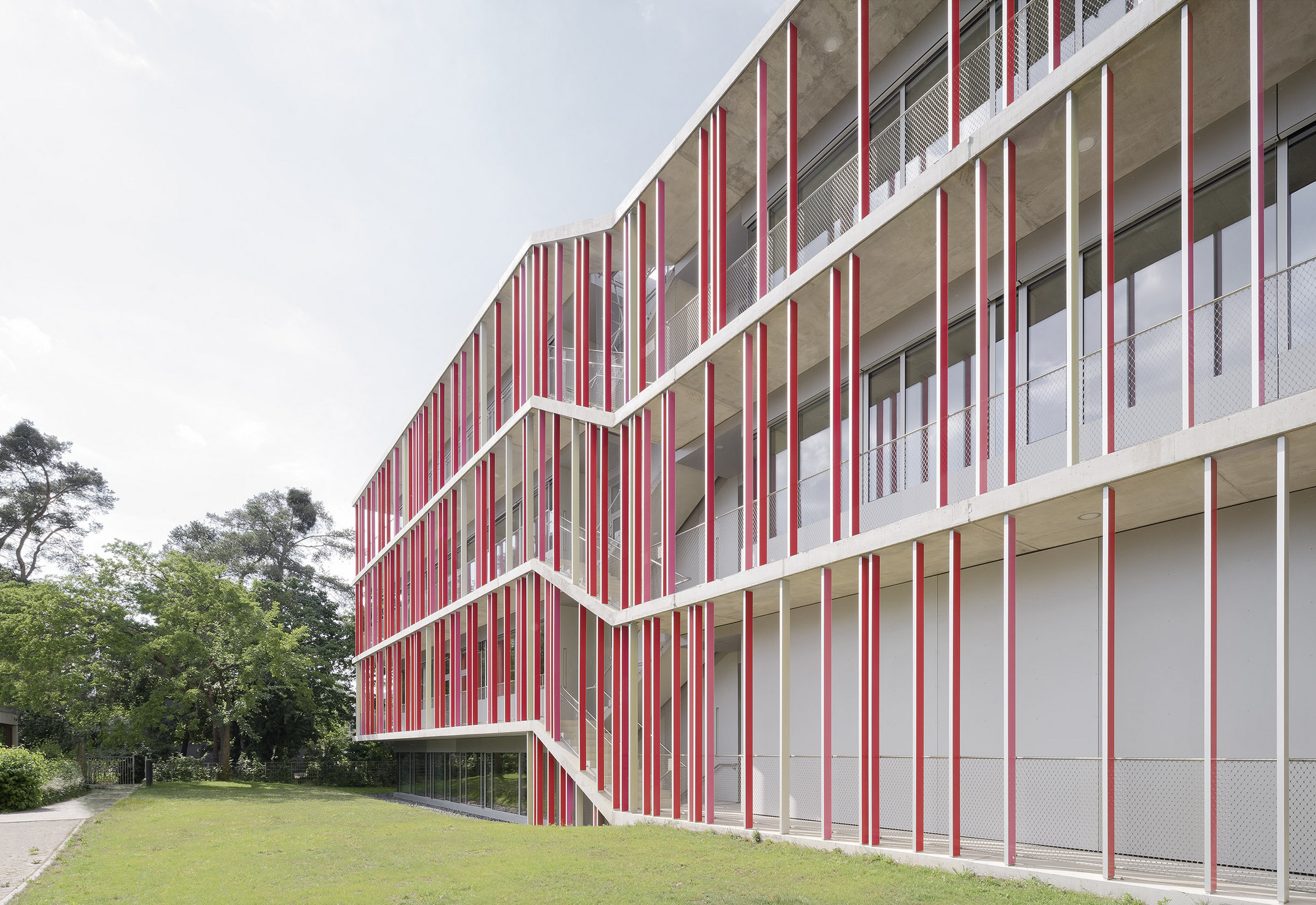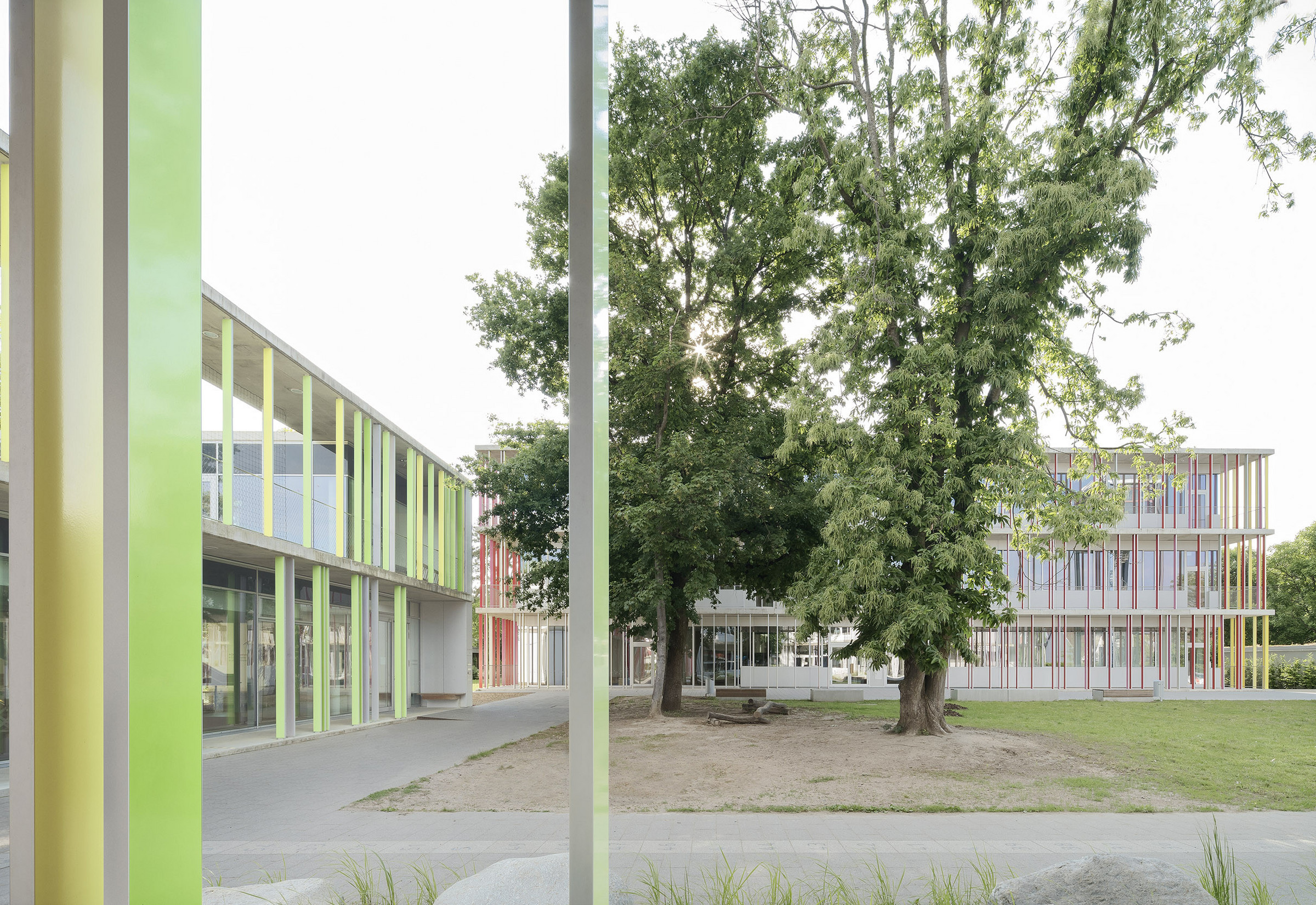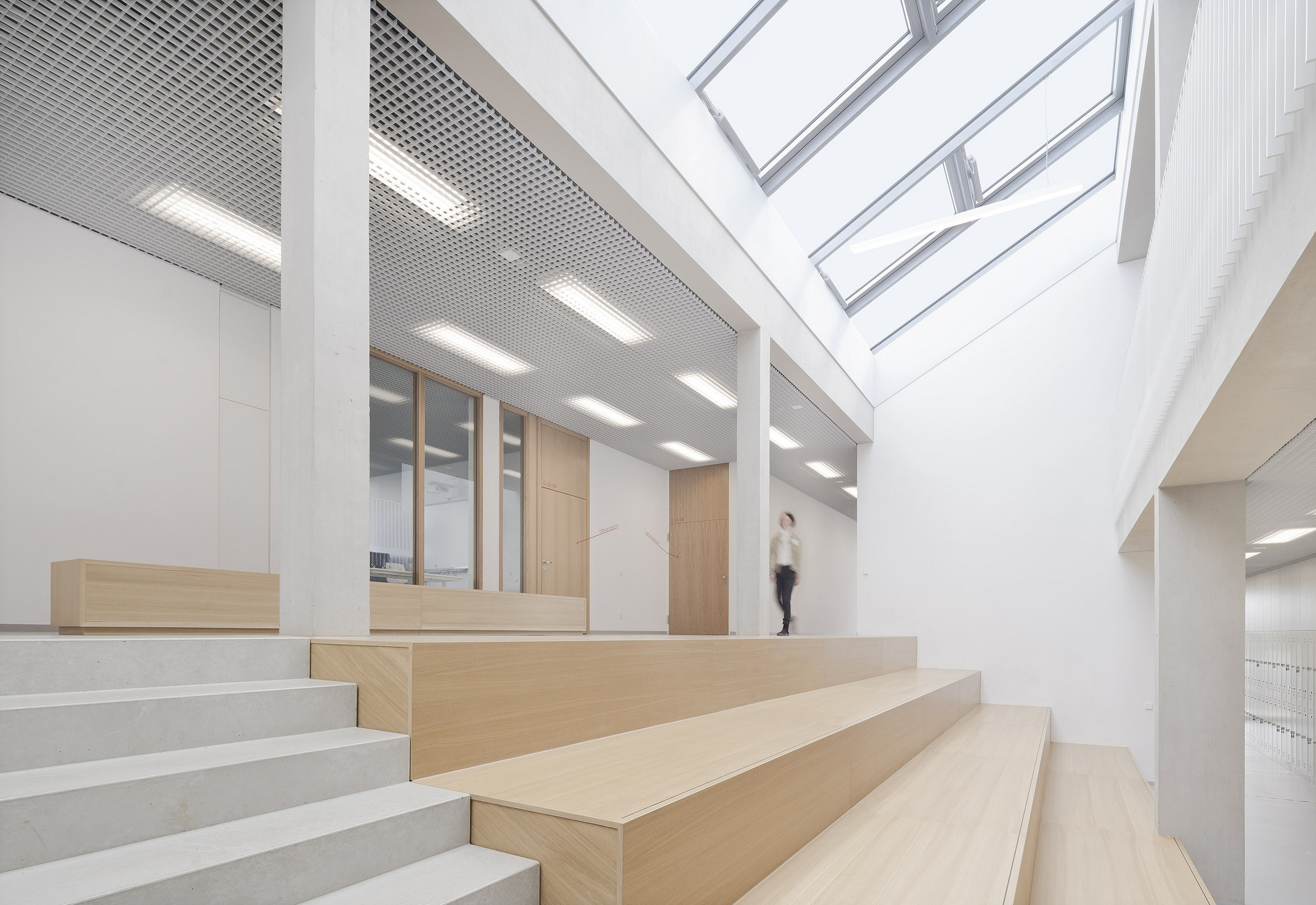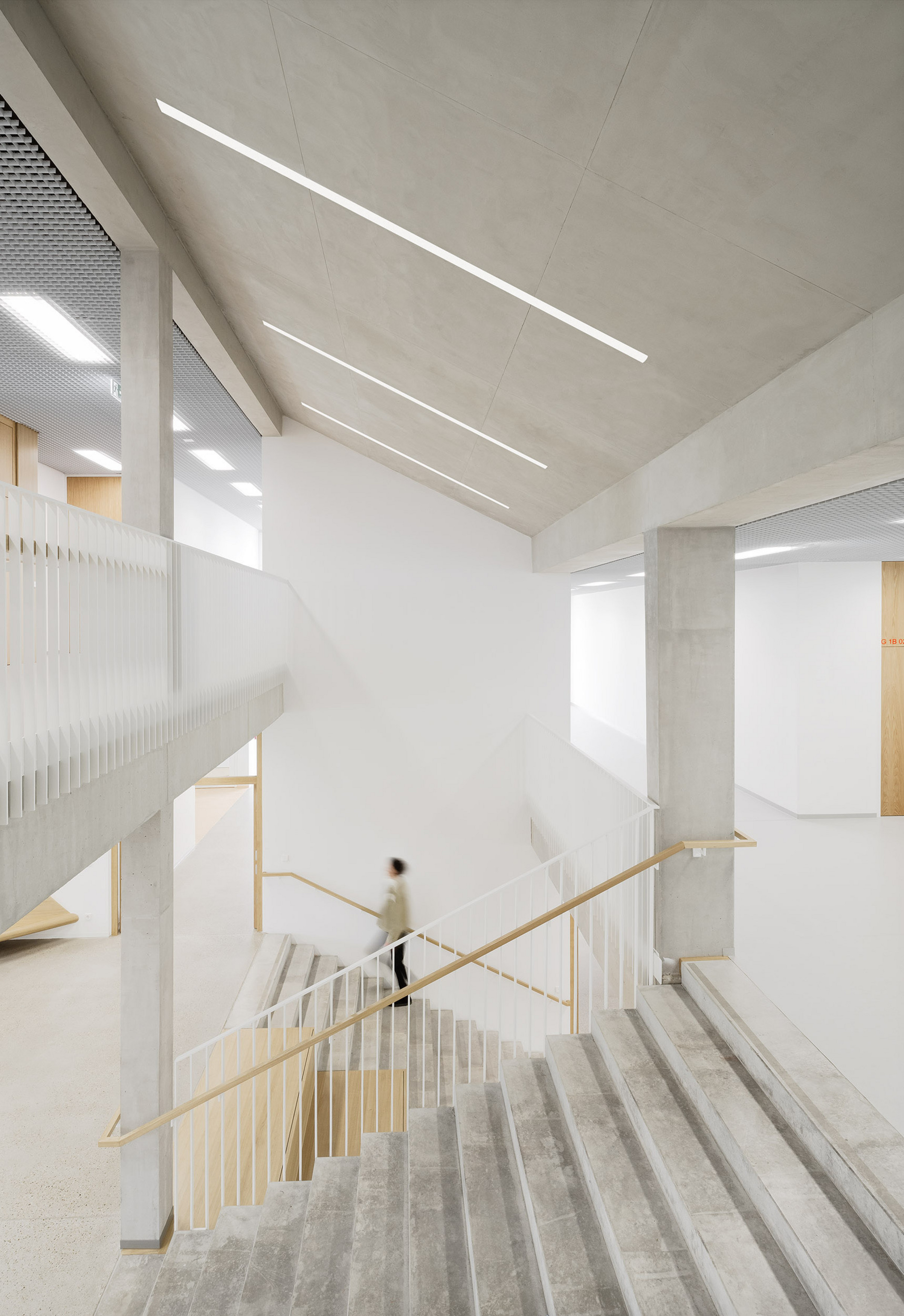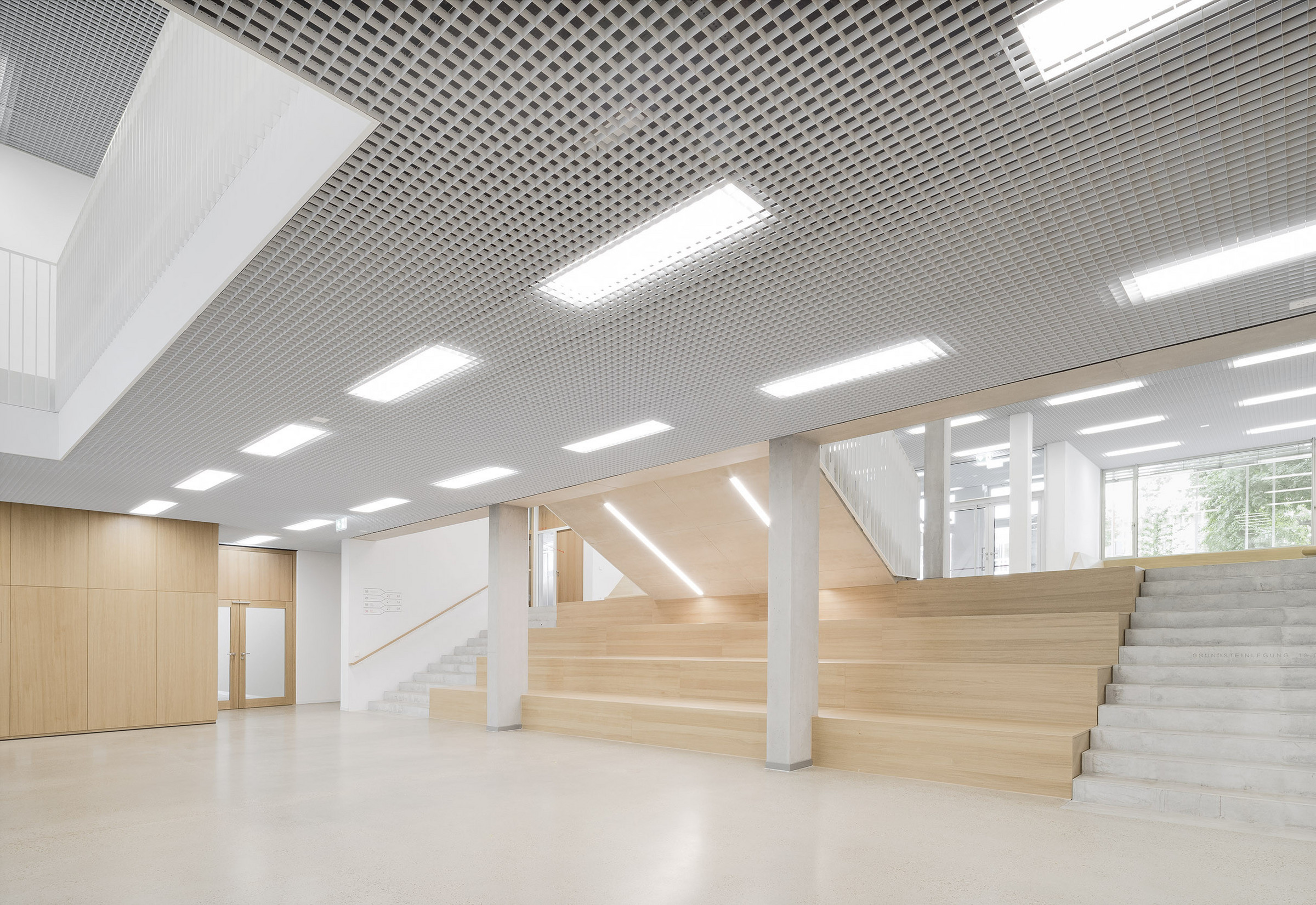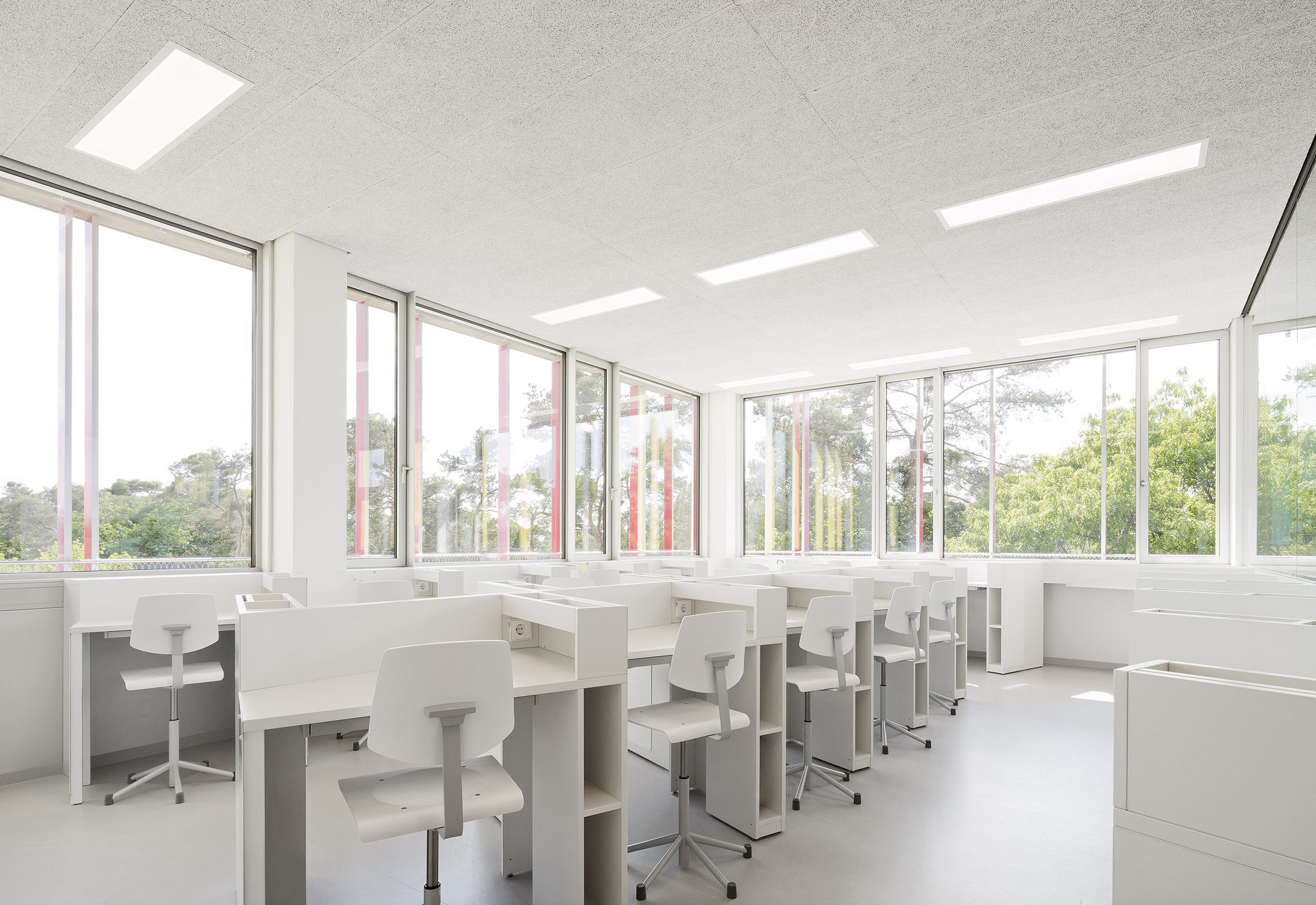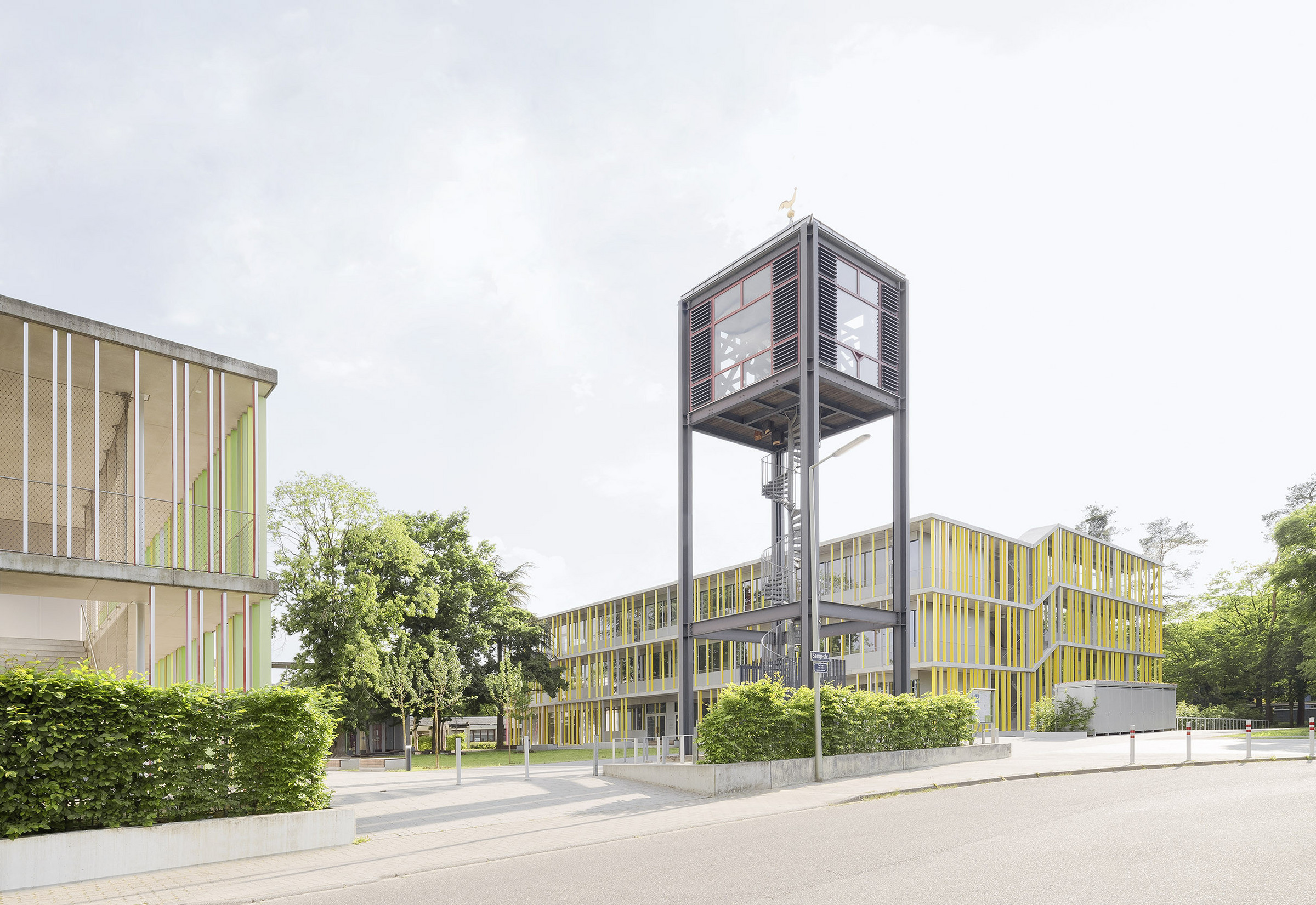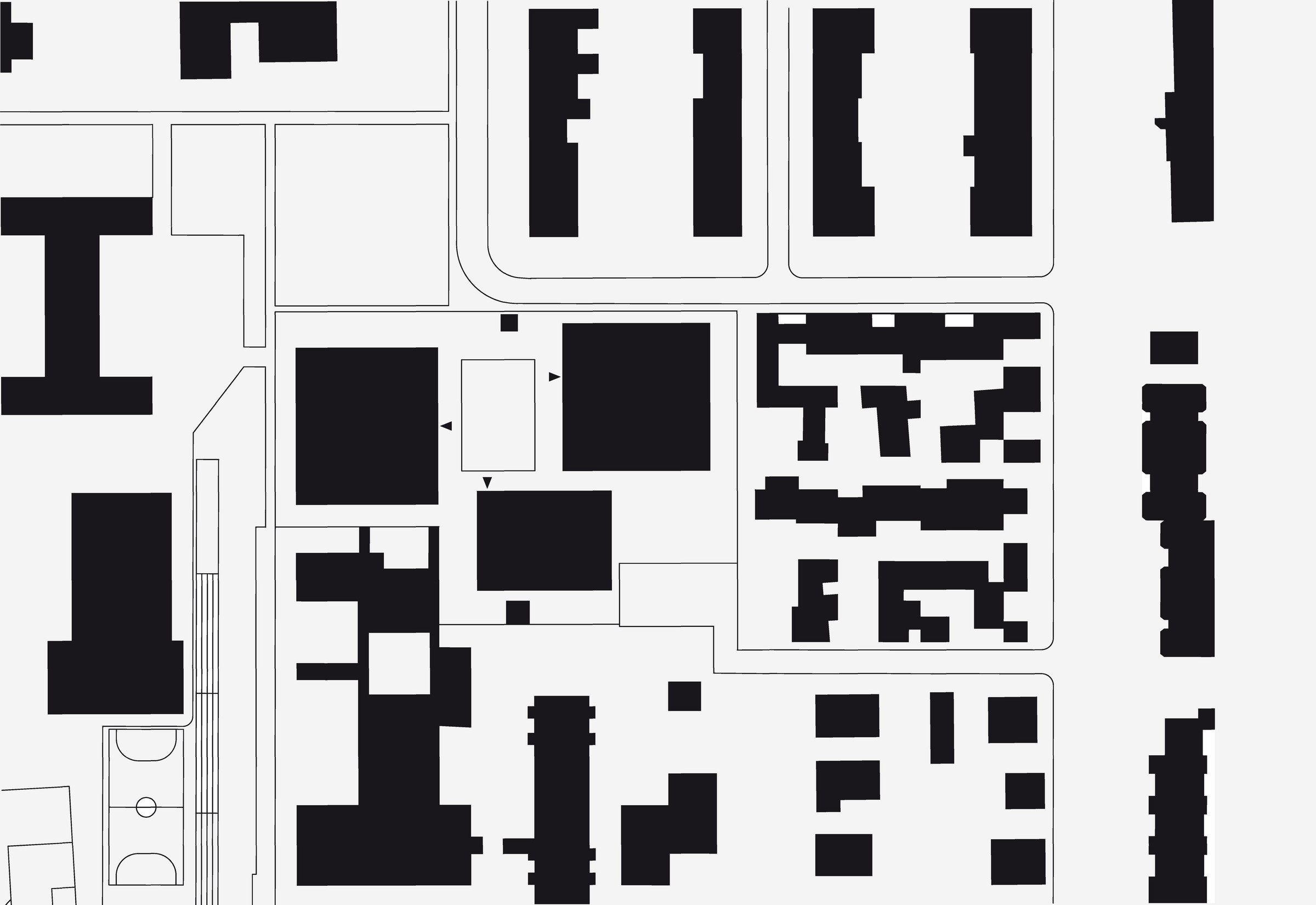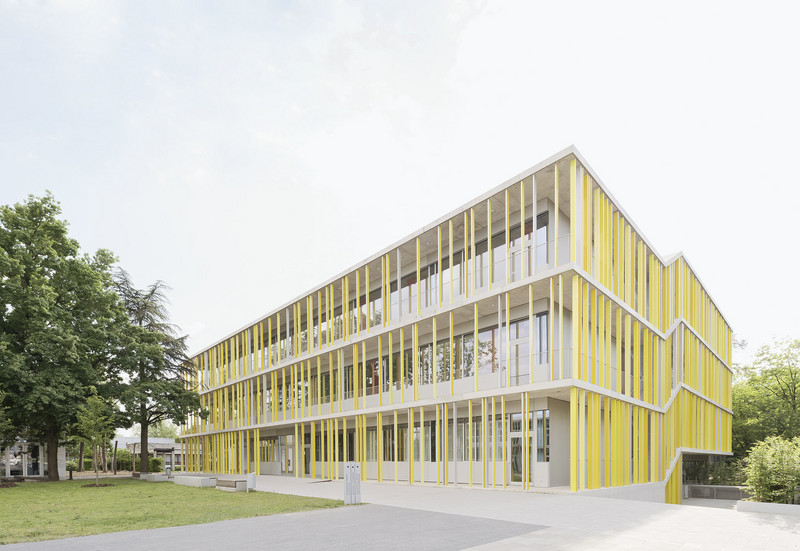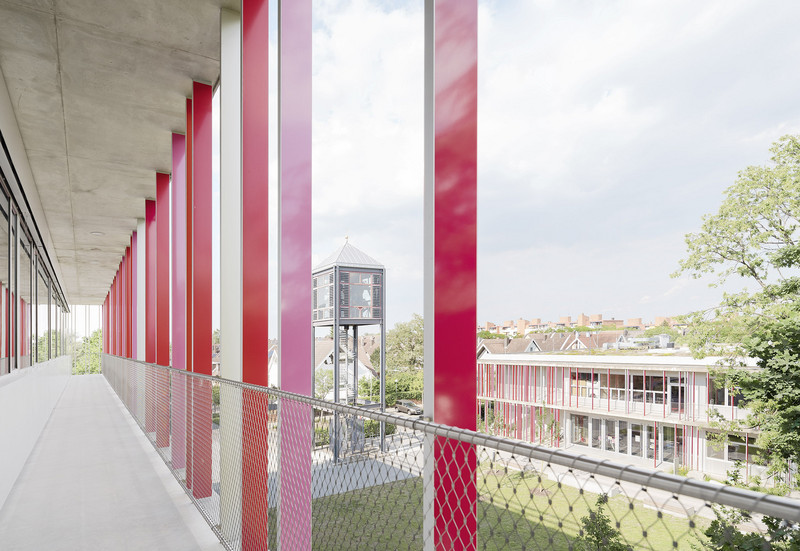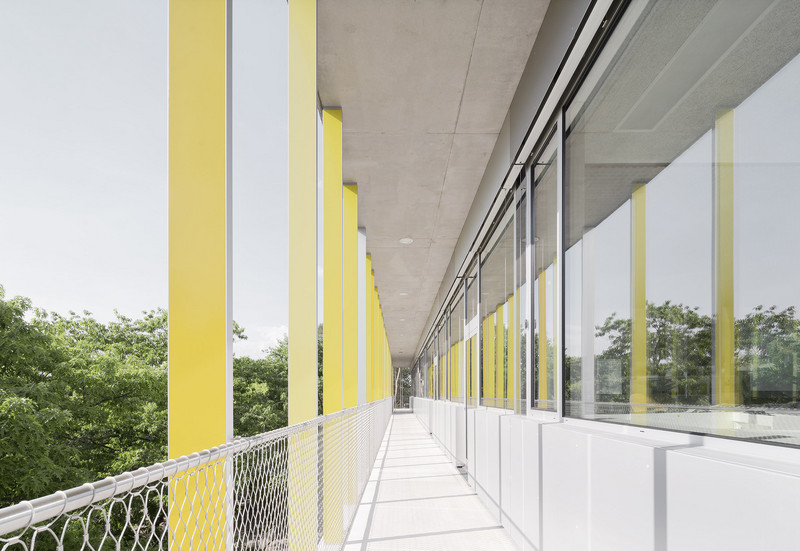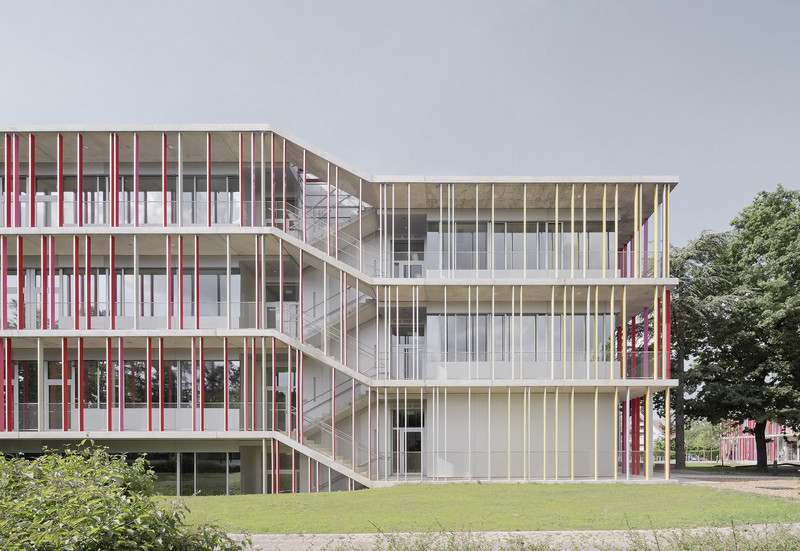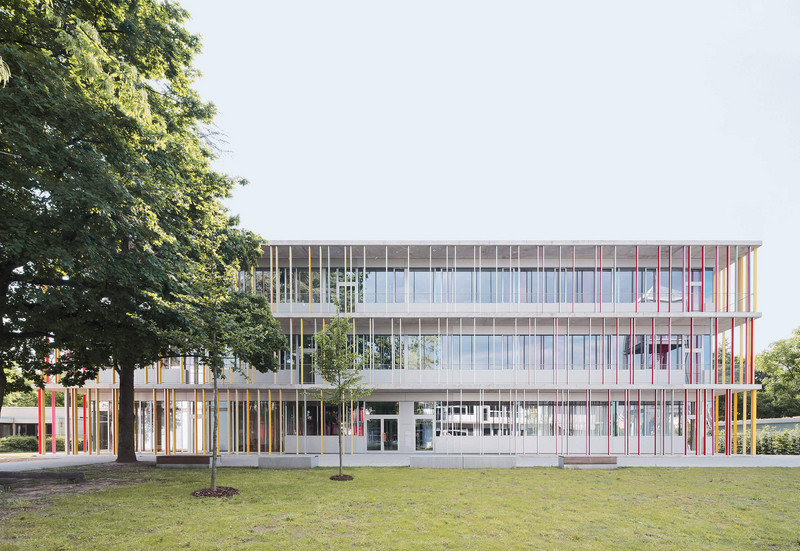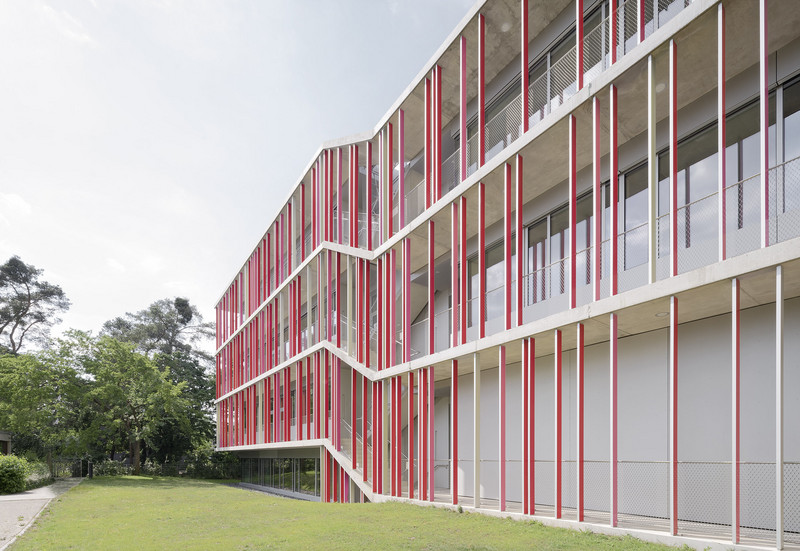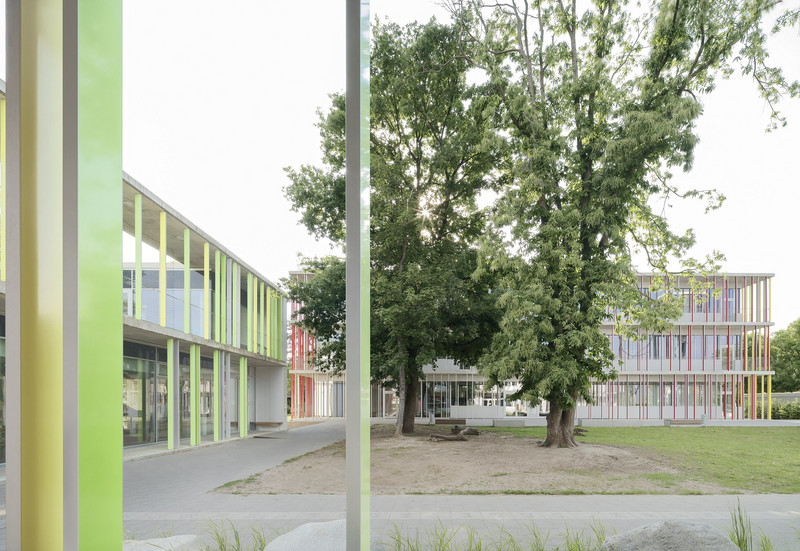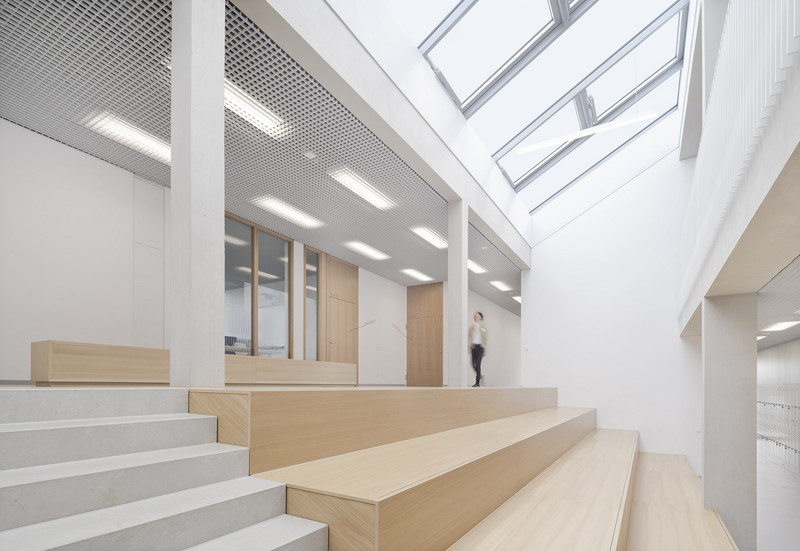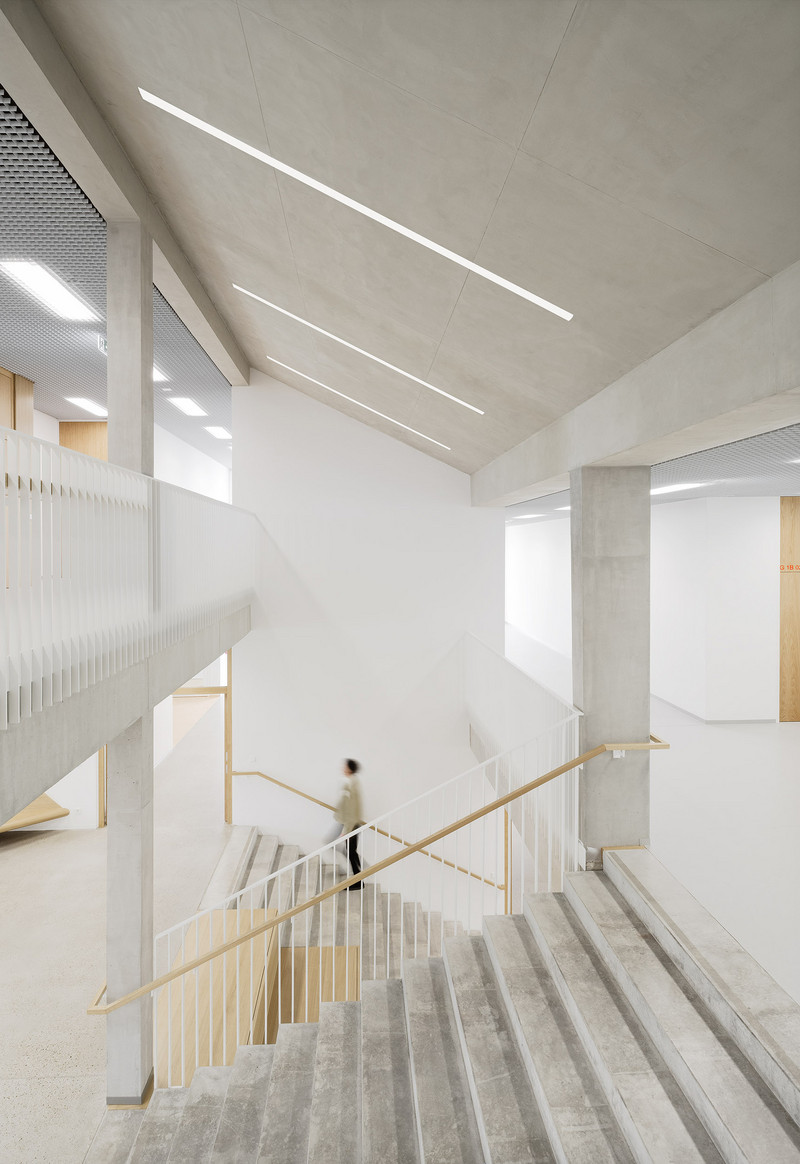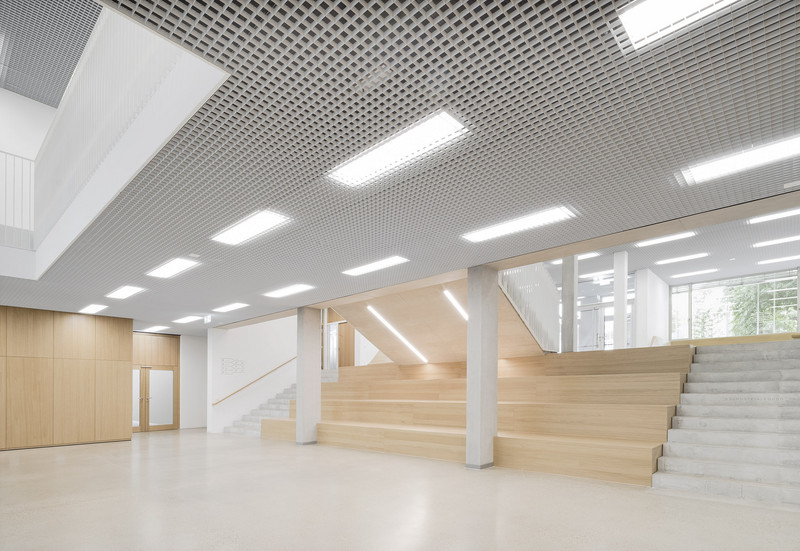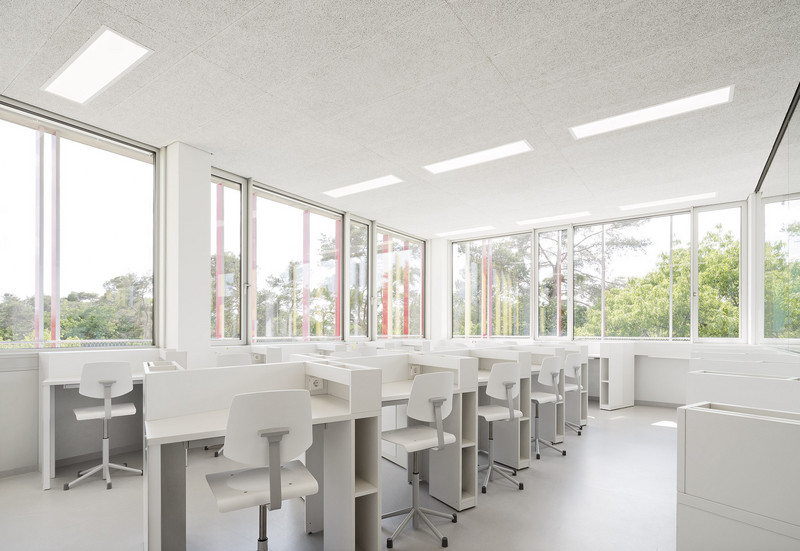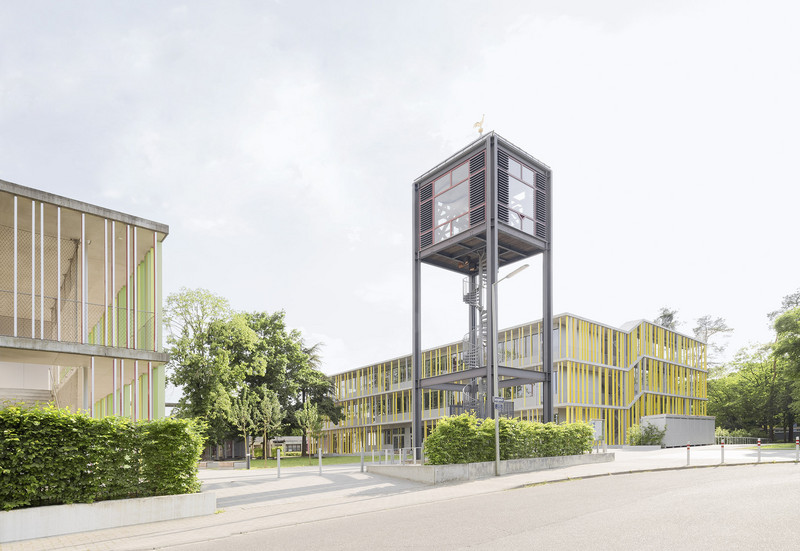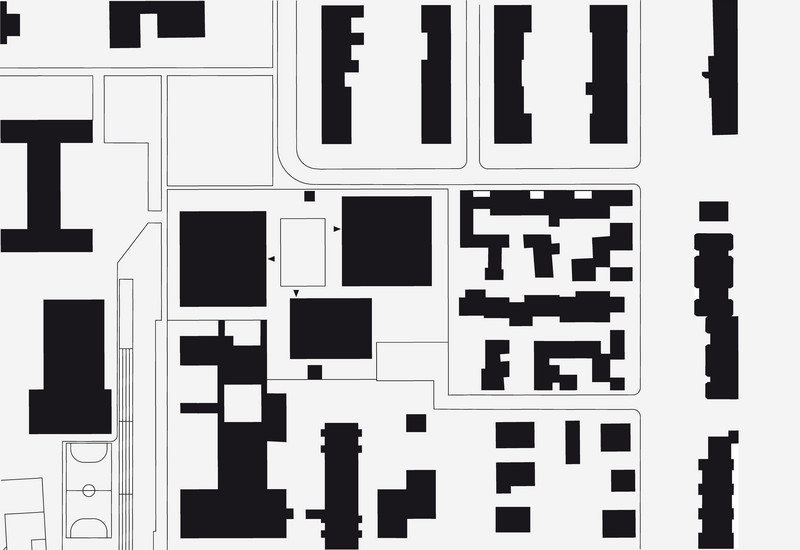 Protestant Jakobus School, Community School
On the lines of the 1st construction phase, the cantilevered balconies are located in front, strengthening the connection towards the open space. They also serve as an escape route and as a result, essential fire protection requirements for the interiors are no longer necessary. Thus, the pedagogical need for openness and flexibility could be met in the best possible way.
The utilisation concept for the school is based on a large-scale learning house module. Rather than in conventional classes, the pupils are organized in groups depending on the subject and the mode of learning: they either work in "working bays", in "input rooms" or in flexible open learning areas.
A gallery belongs to the cafeteria which opens on two floors towards the green area in the west. Due to the split-levels, the lower side of the school corresponds to scale with the neighbouring school, which was completed by our office in 2013.
less
Construction costs
appr. 11.3 Mio. Euro
Leistungsphasen
1-9
Project team
Ingmar Menzer, Manuel Cabezas (PL), Fabian Geiger (PL), Larissa Schuster, Johannes Jenny
Construction management
2plus Baumanagement GmbH, Stuttgart

Structure planning
SLP Ingenieurbüro für Tragwerksplanung, Karlsruhe

Landscape design
wulf architekten gmbh, Stuttgart / bäuerle landschaftsarchitektur, Stuttgart
Project management
Franke Baur Ingenieure, Baden-Baden
HVS planning
Henne & Walter GbR, Reutlingen

Photos
© Brigida González for wulf architekten
less