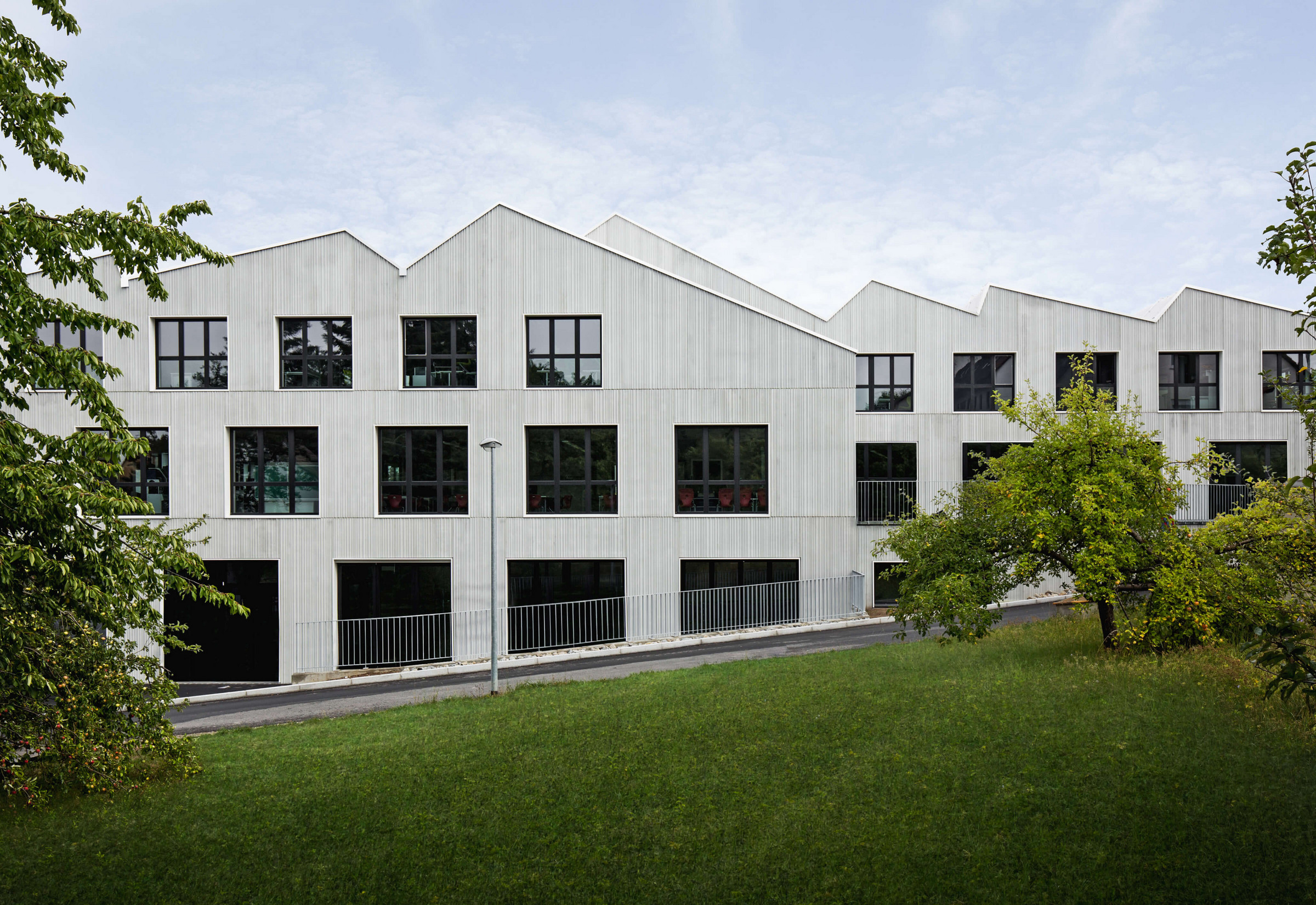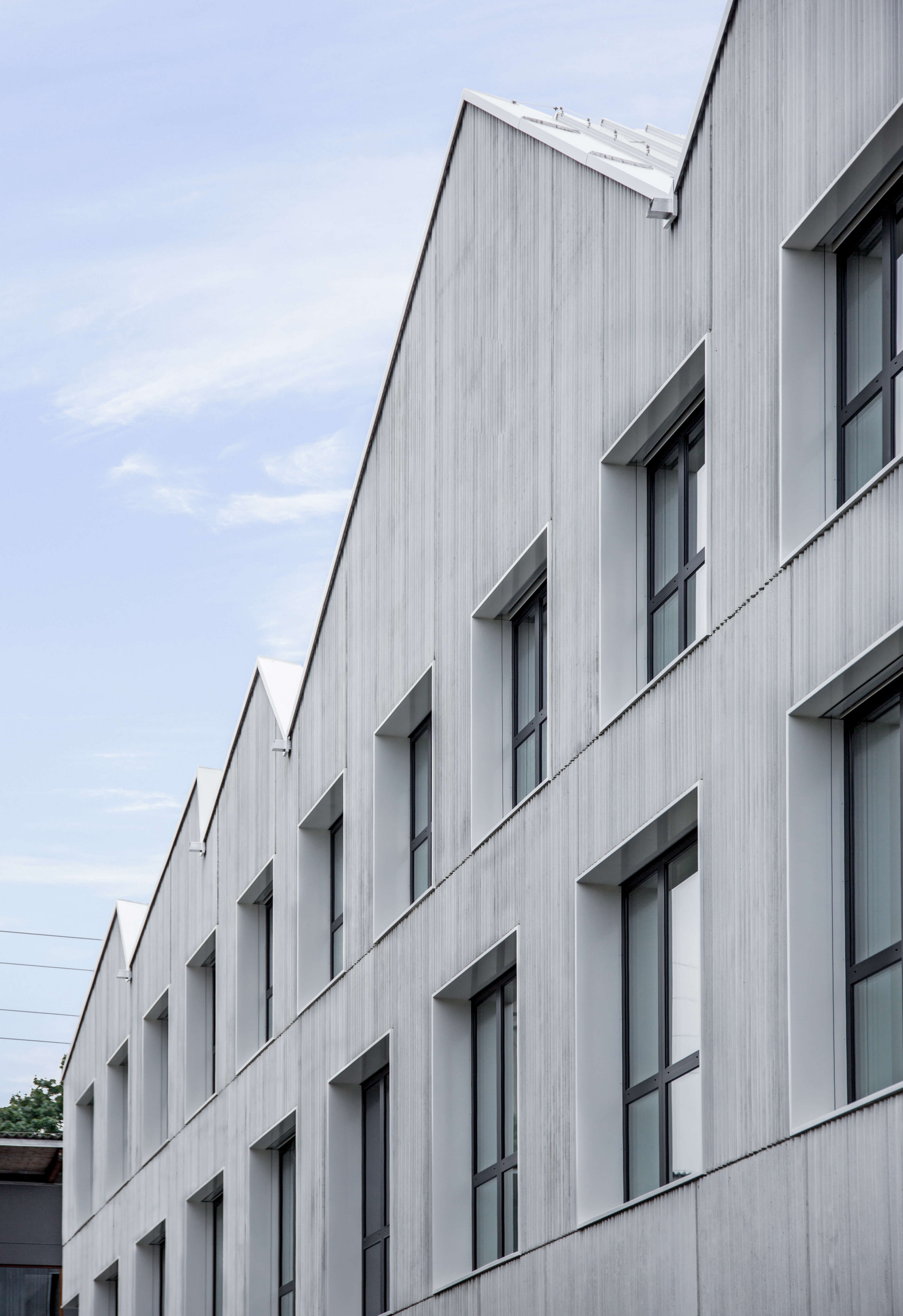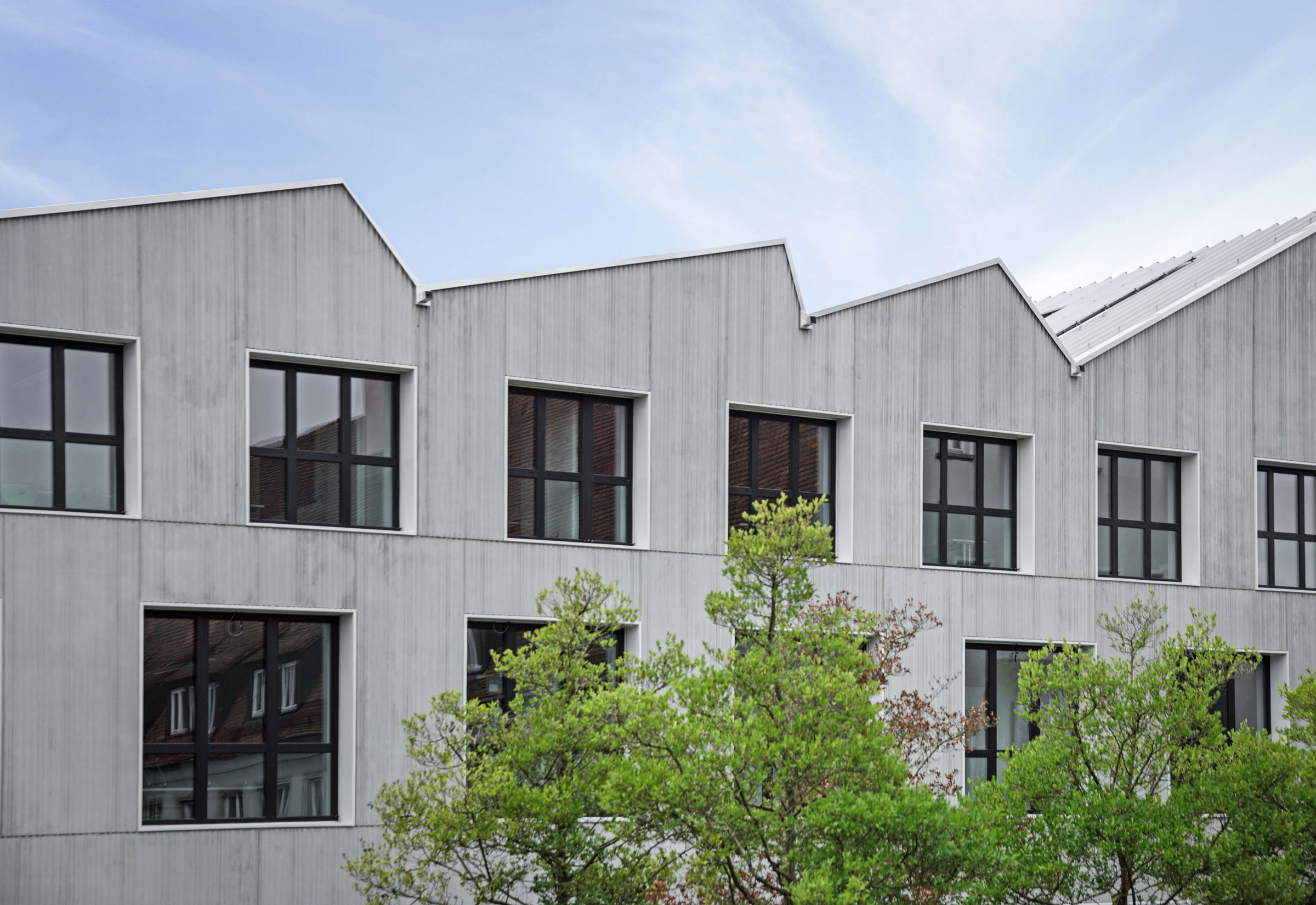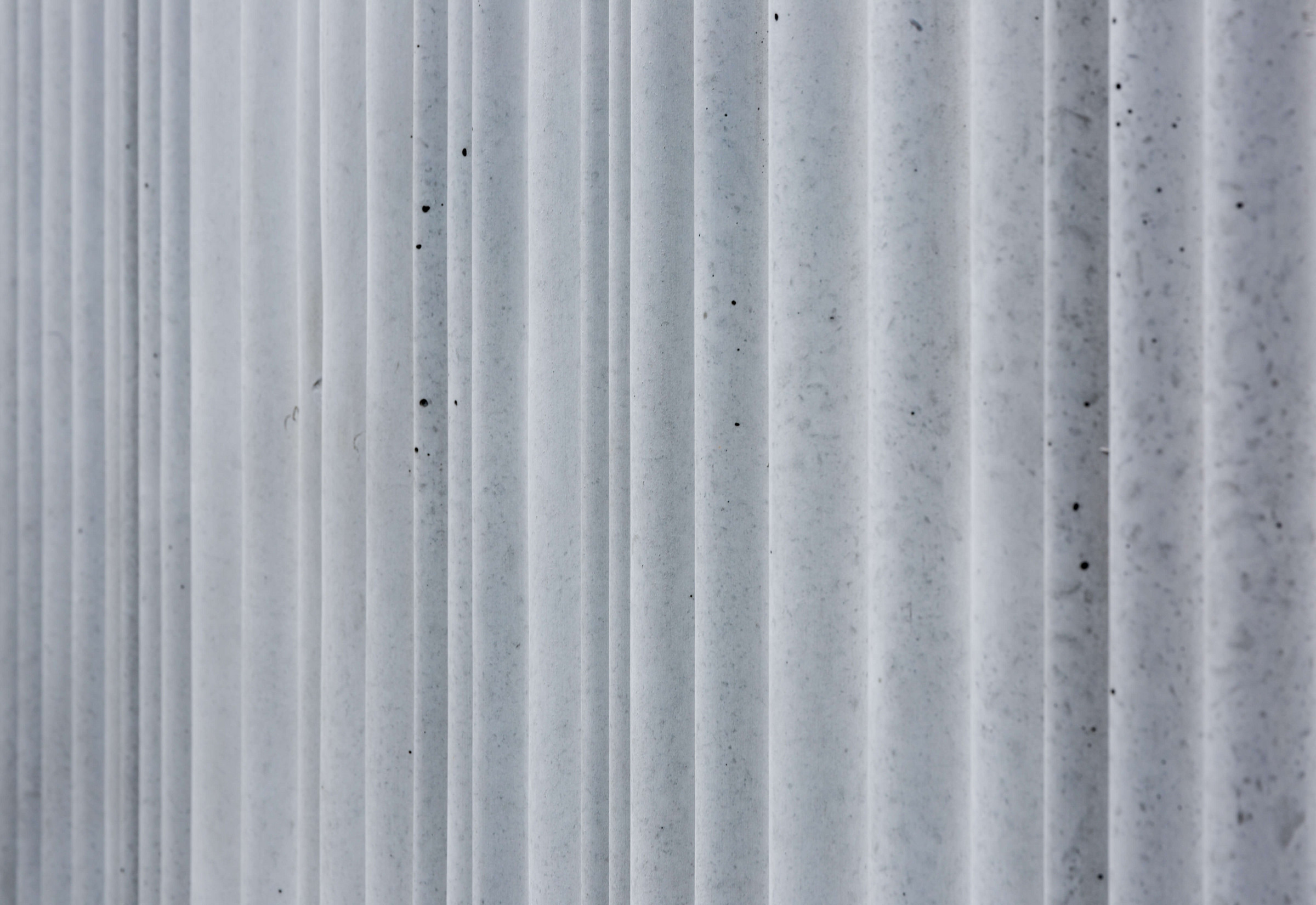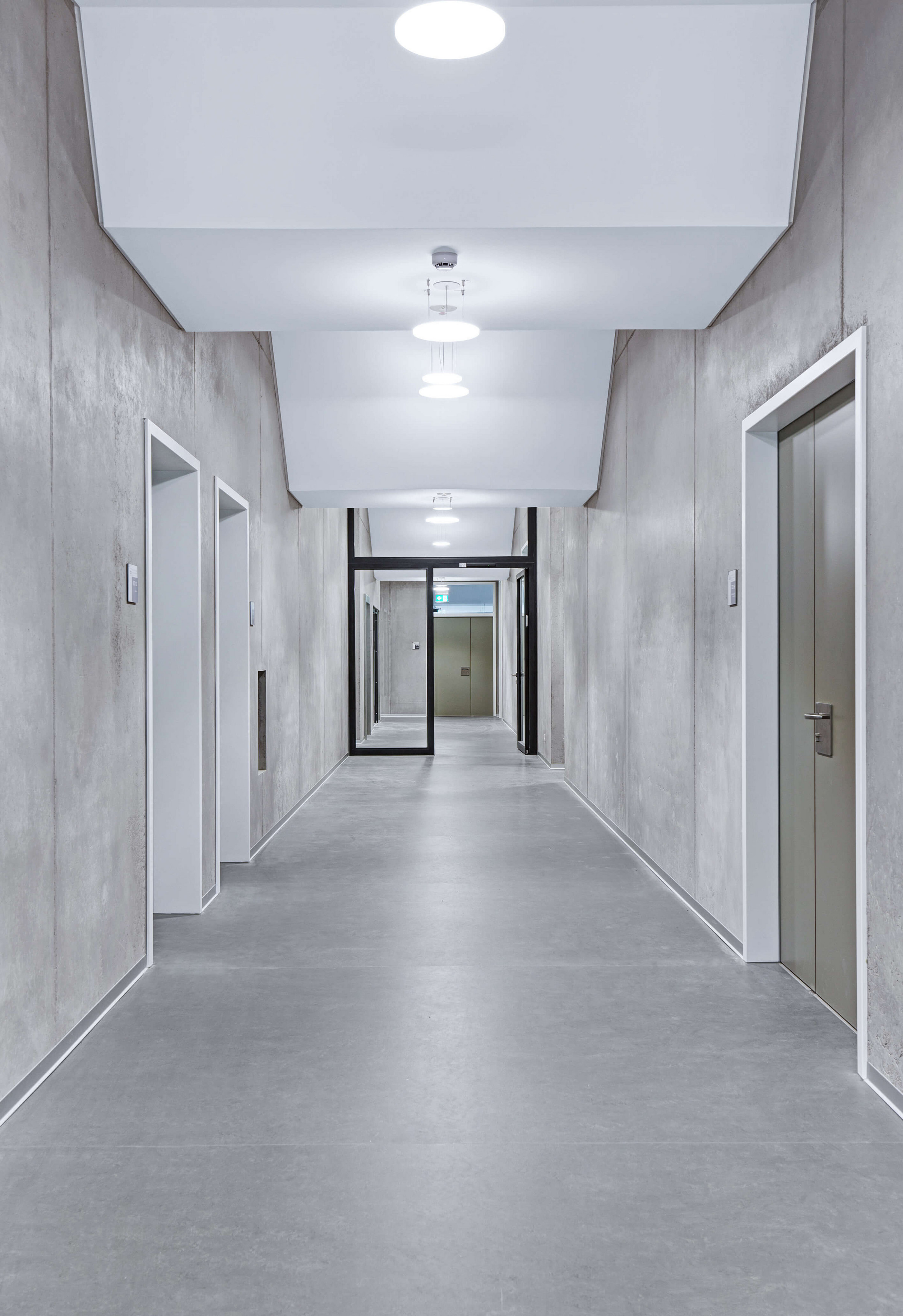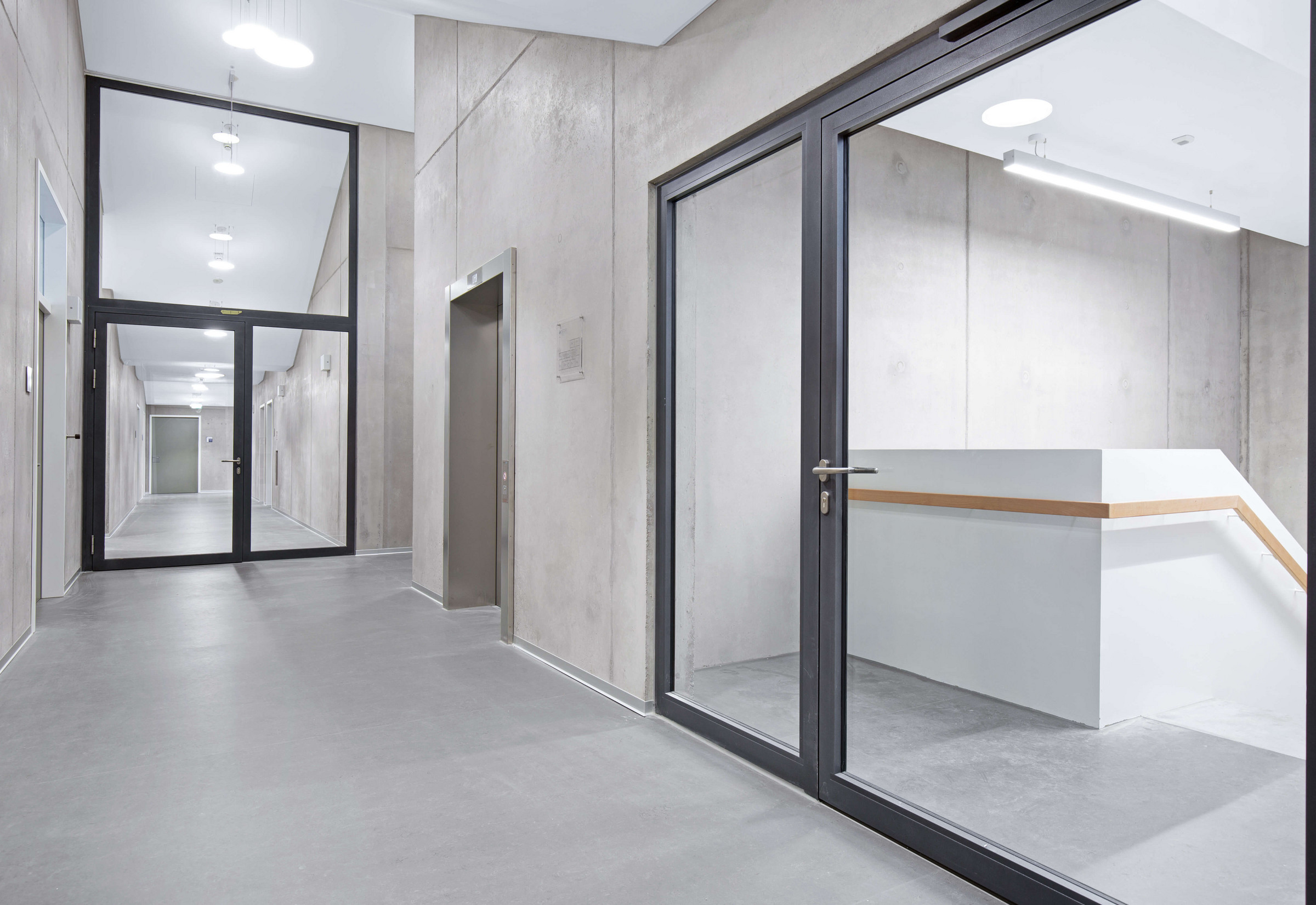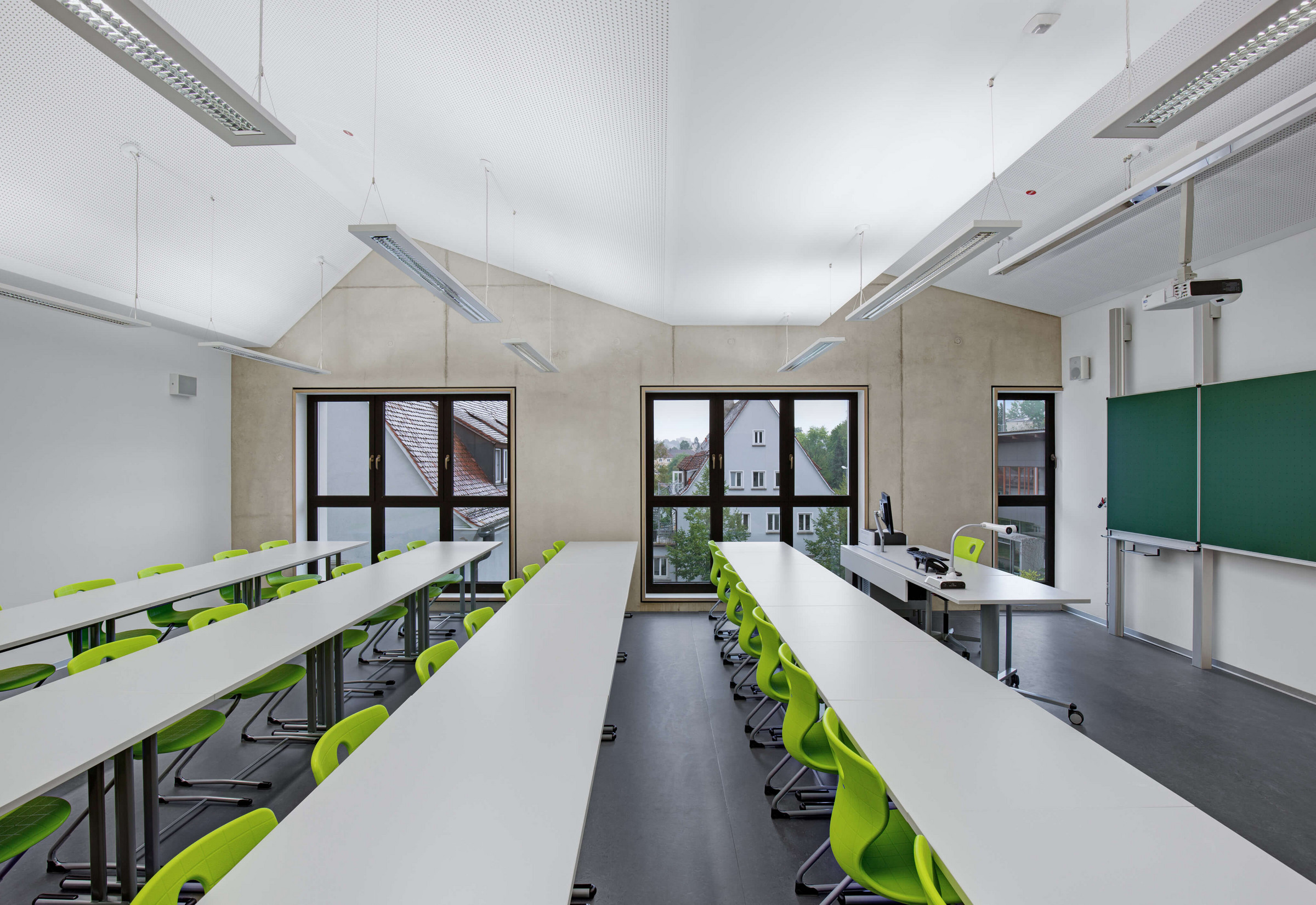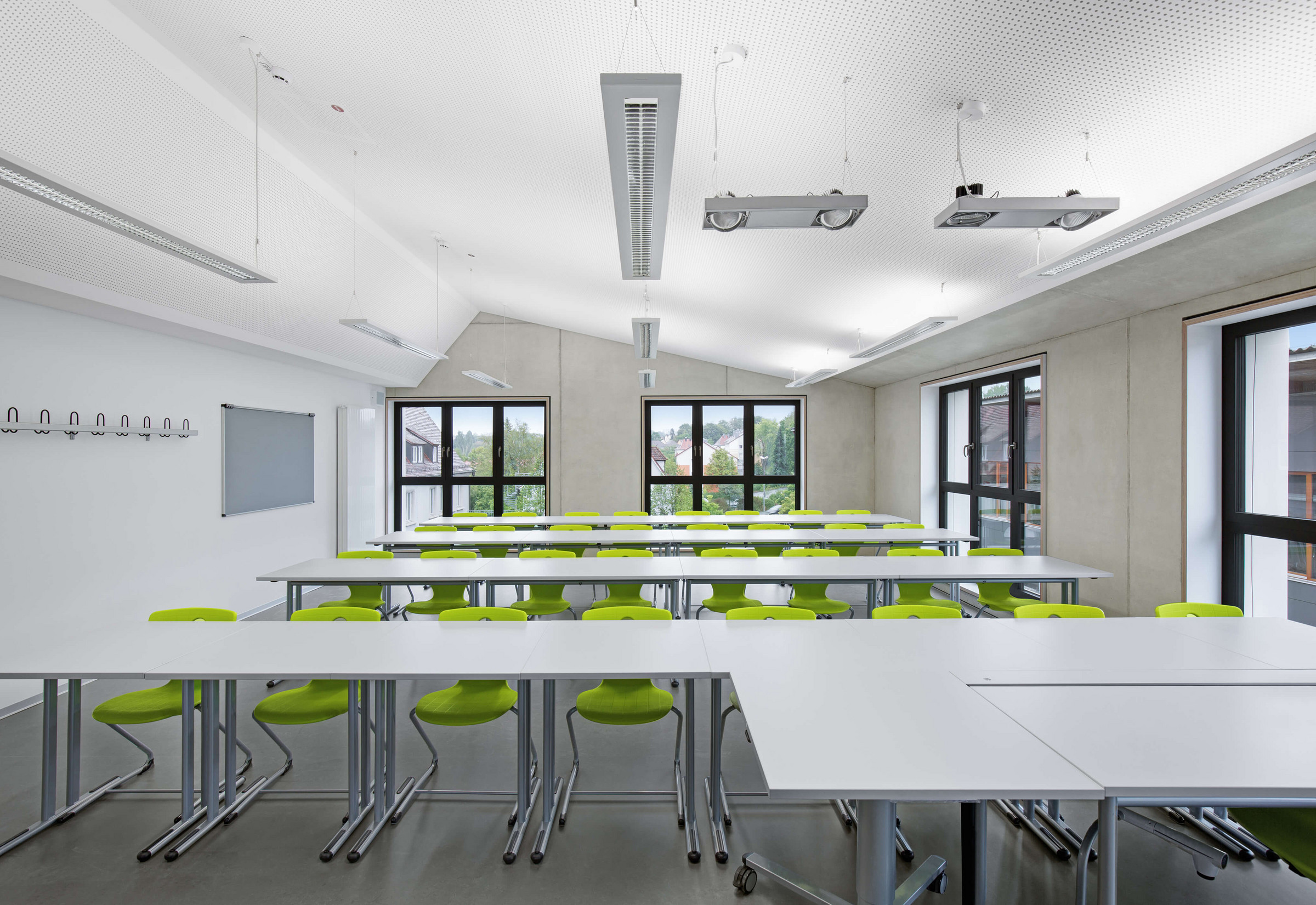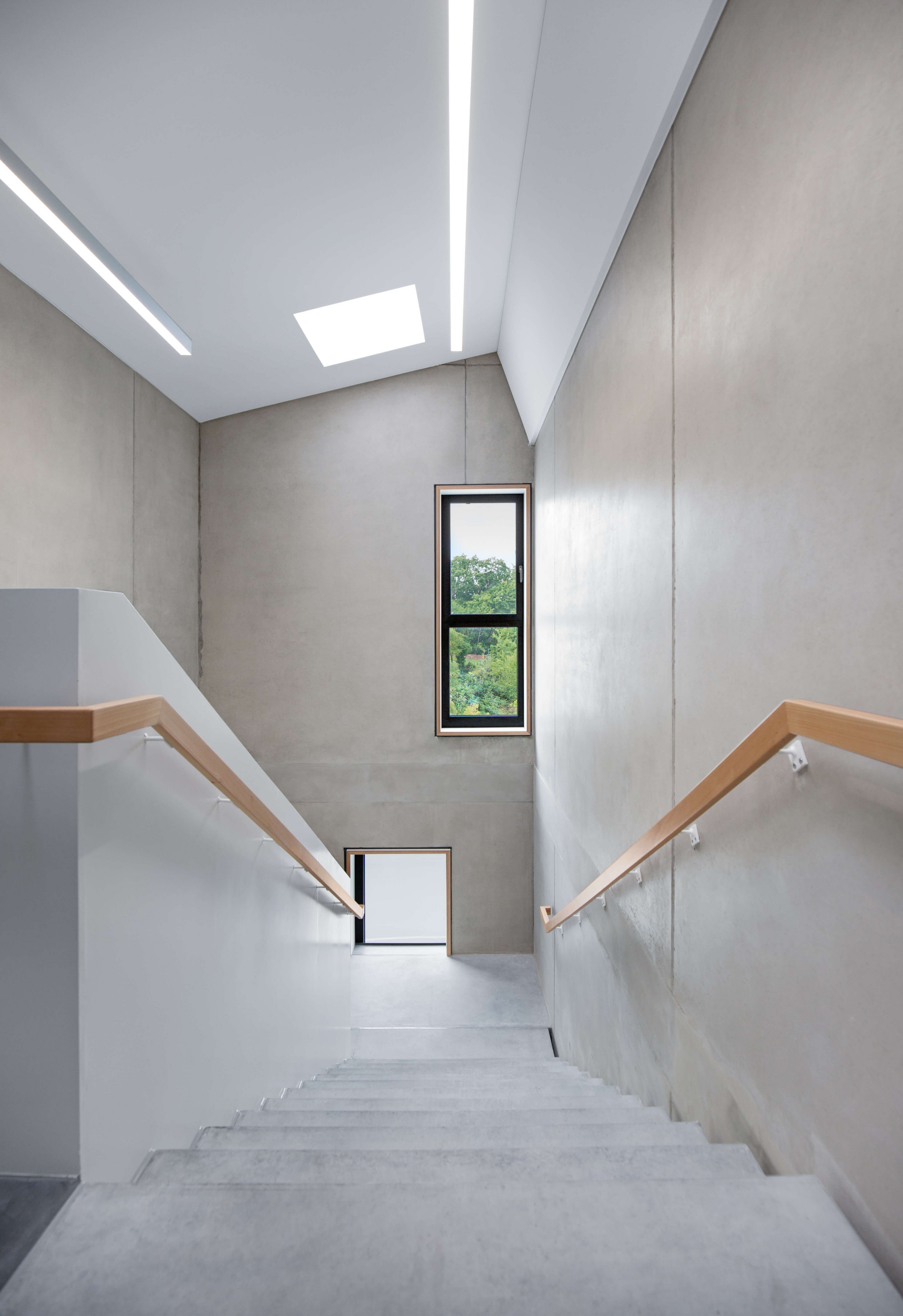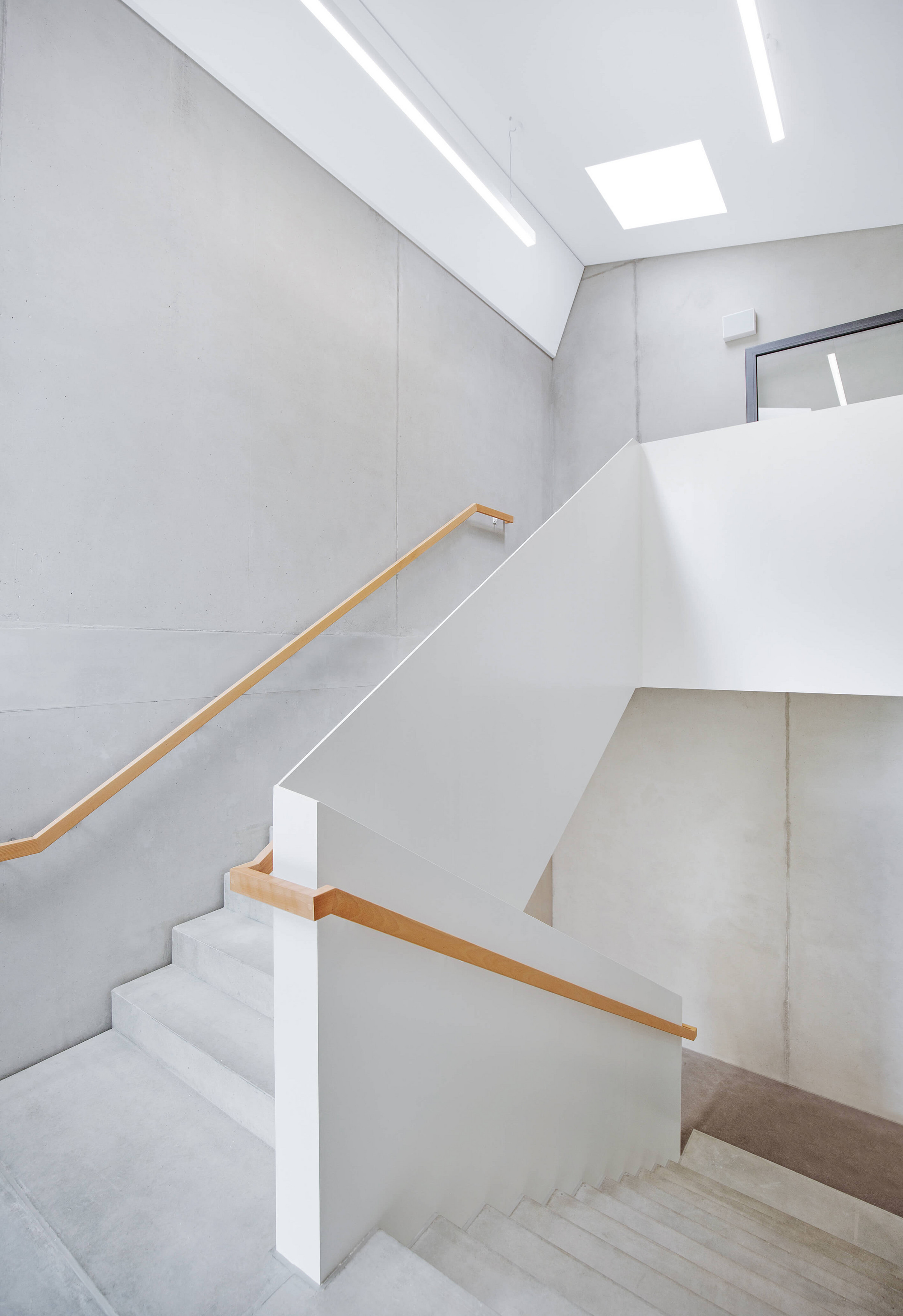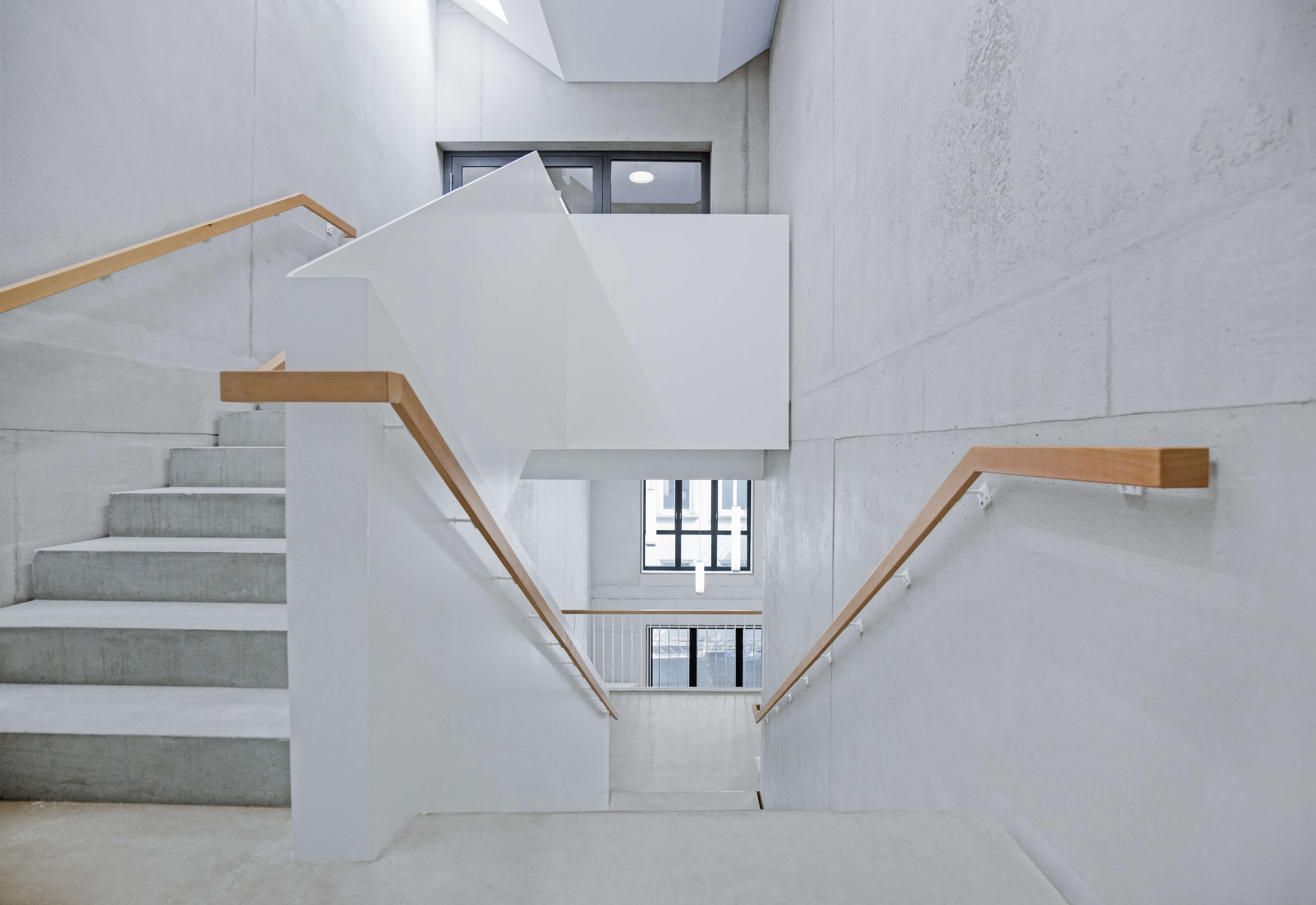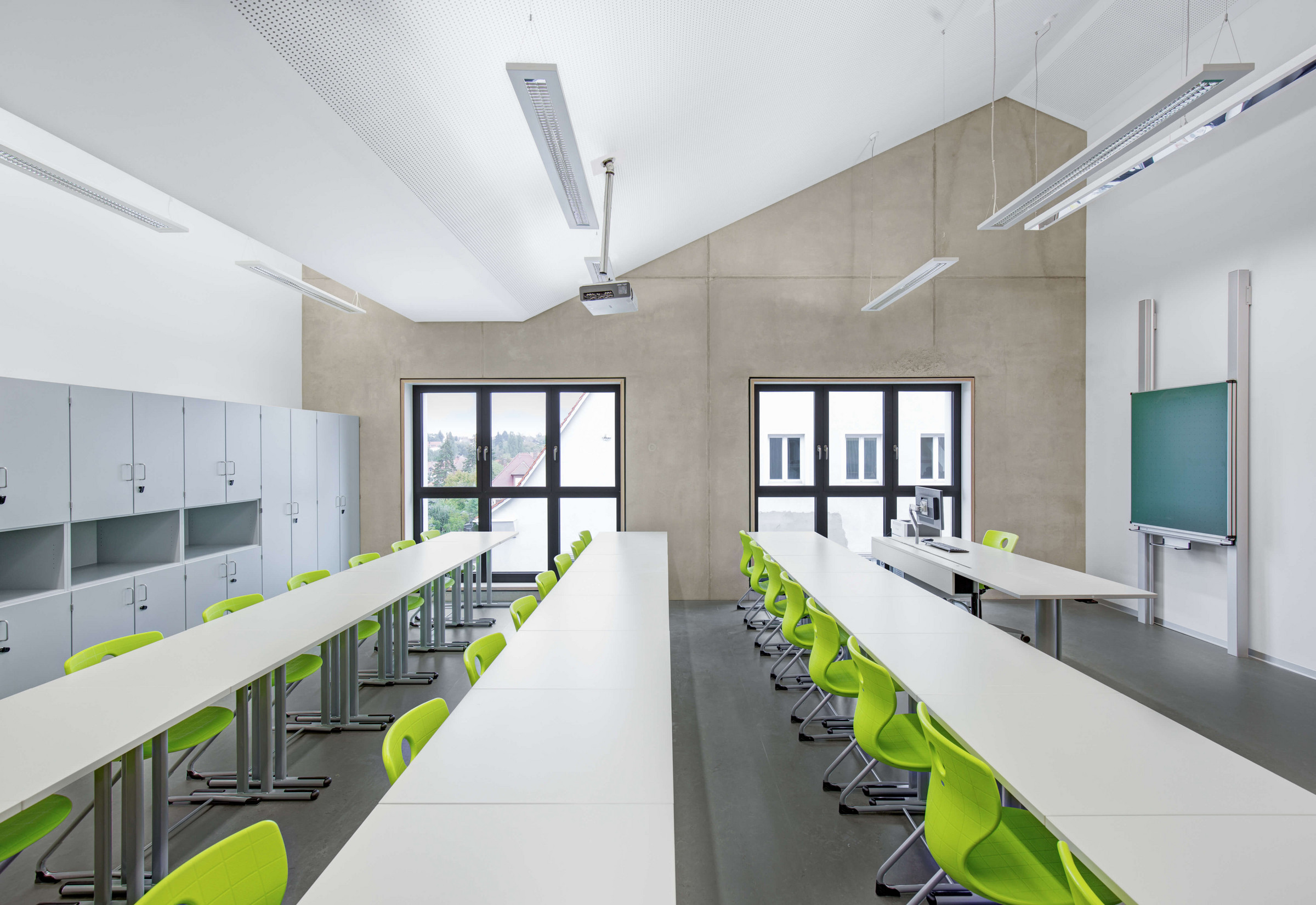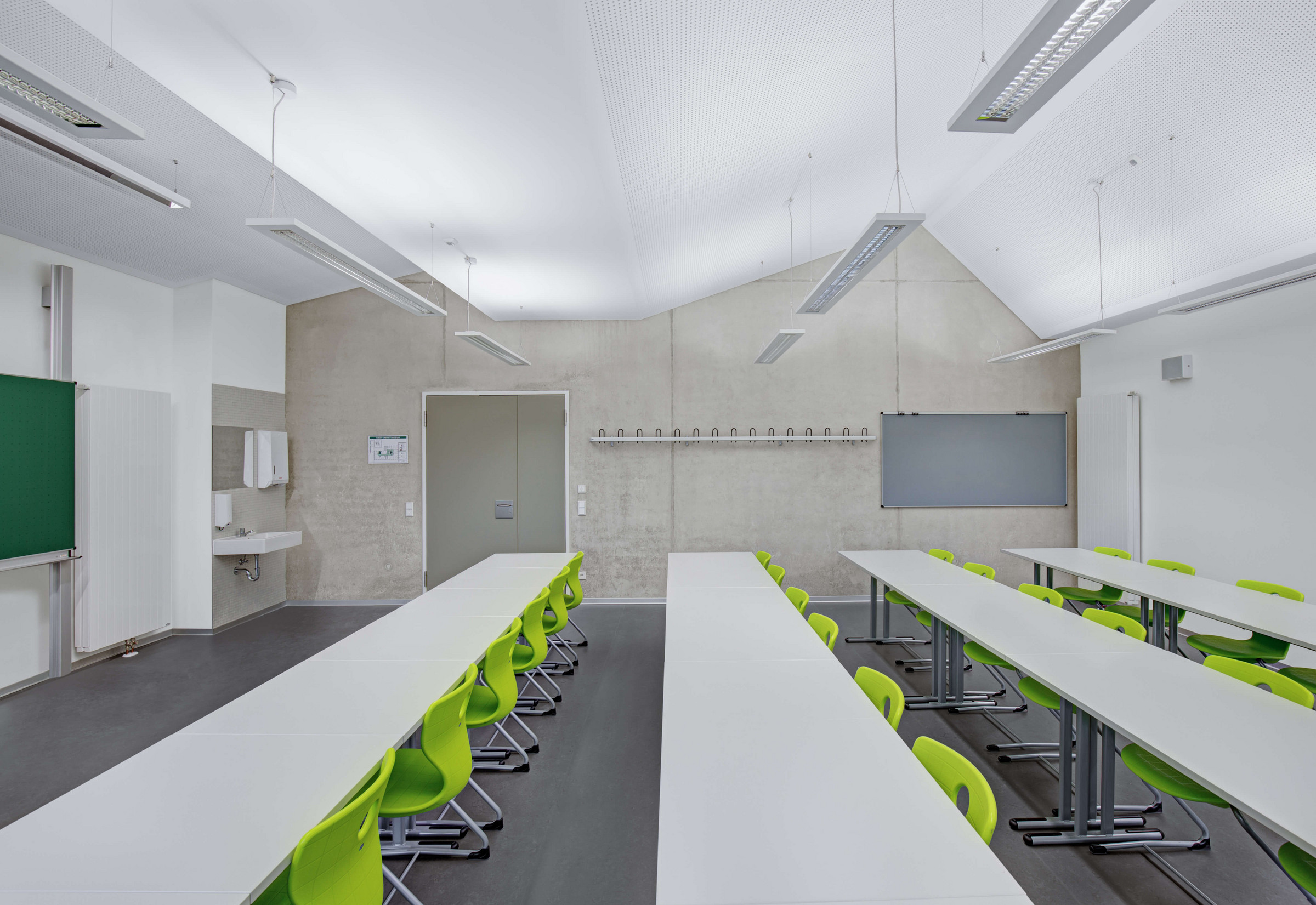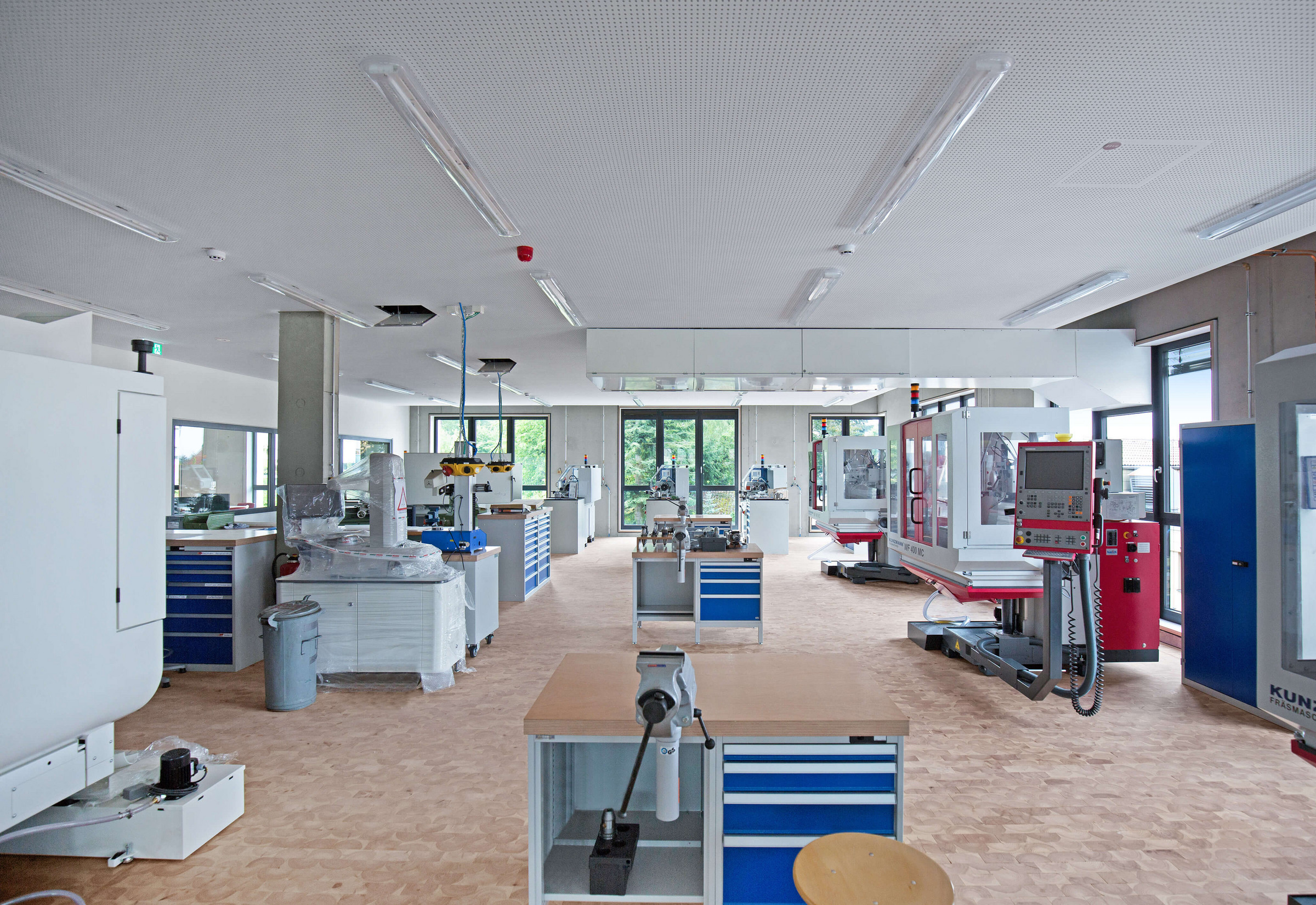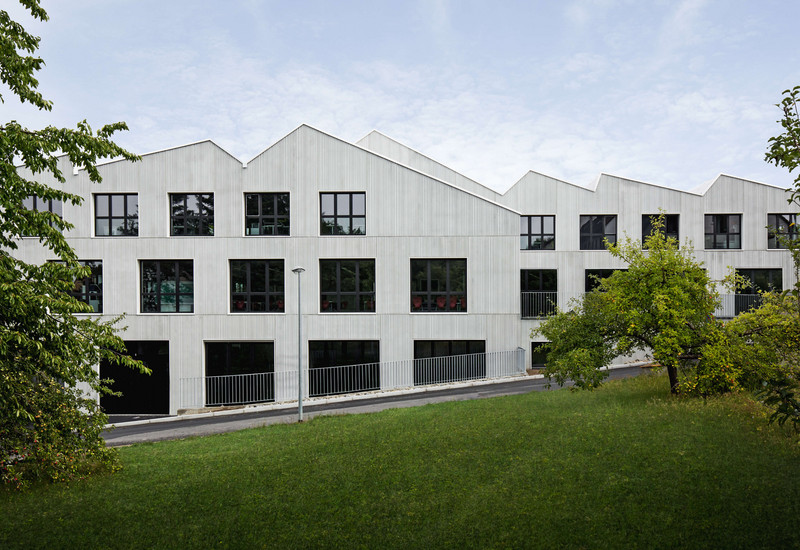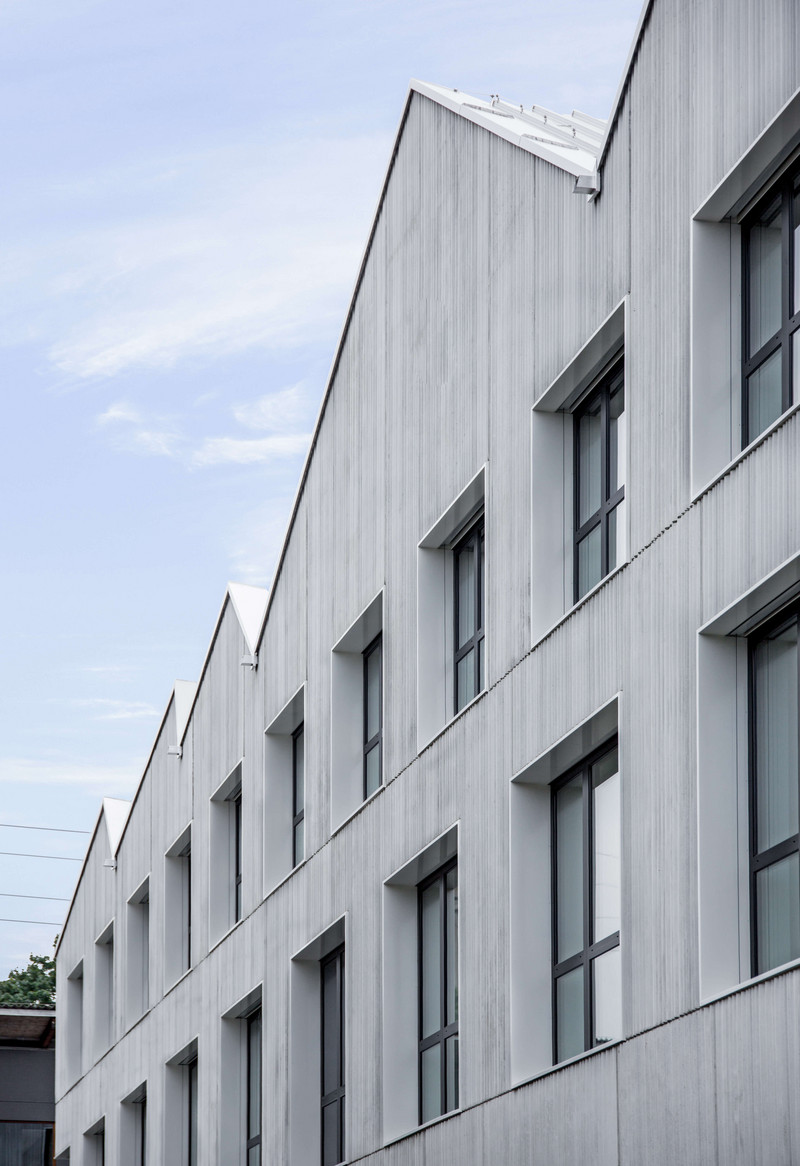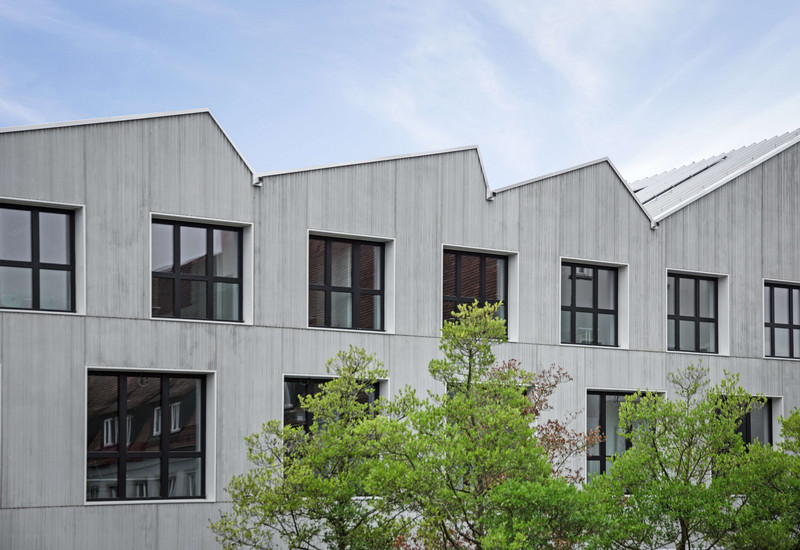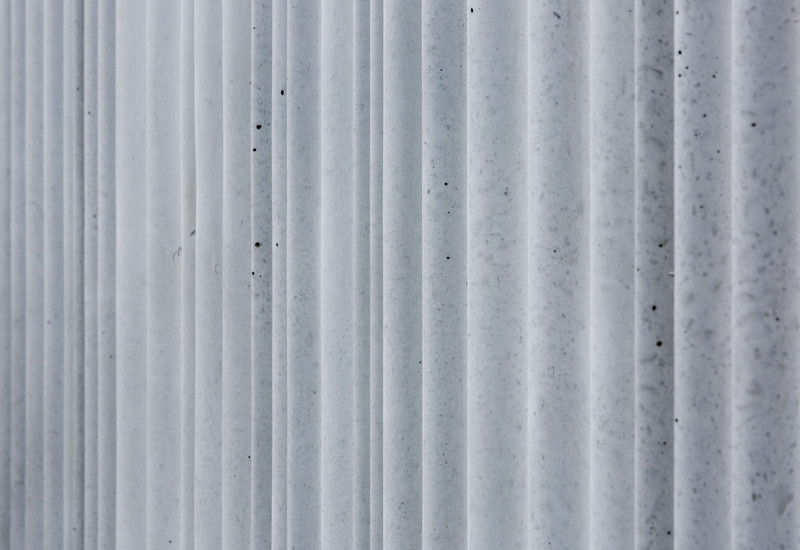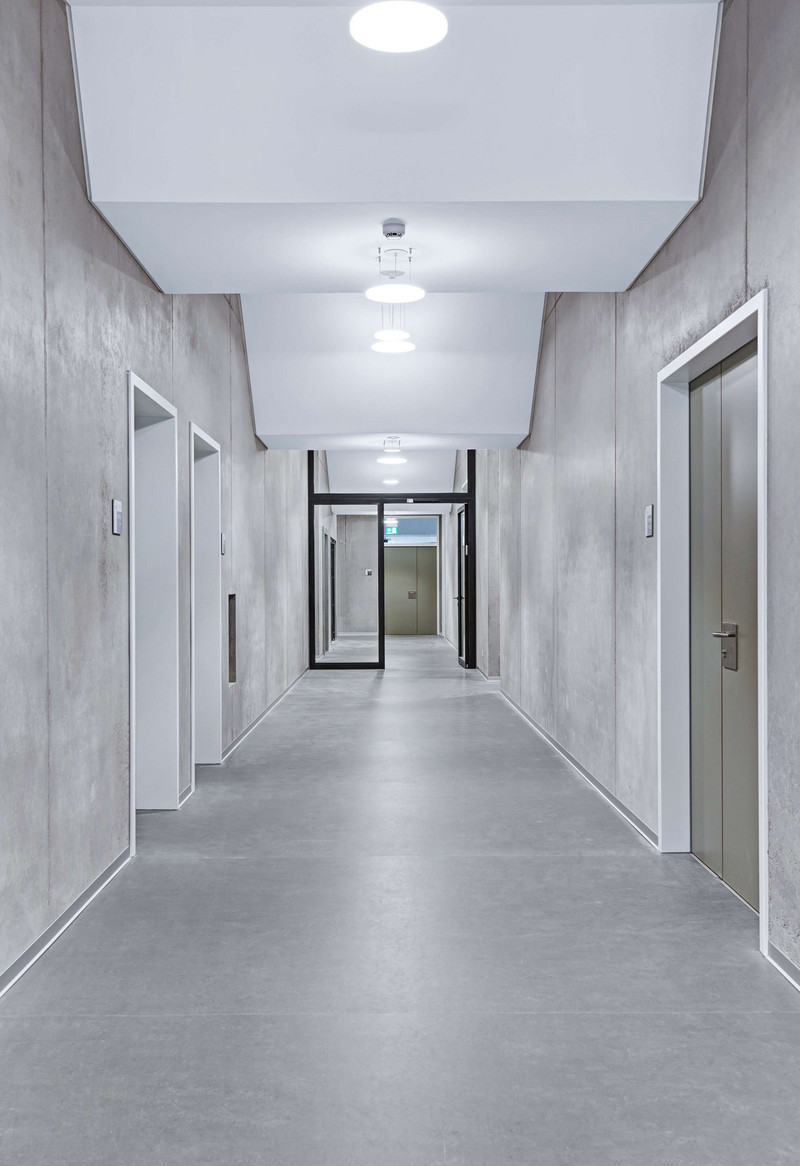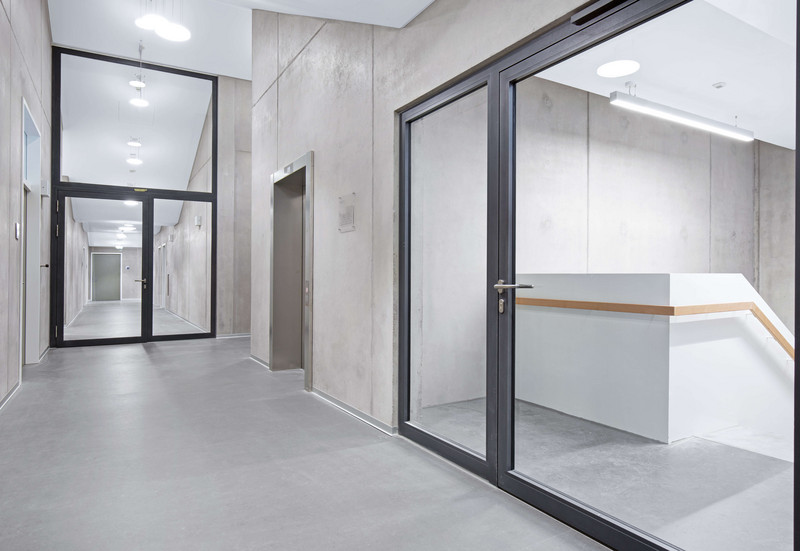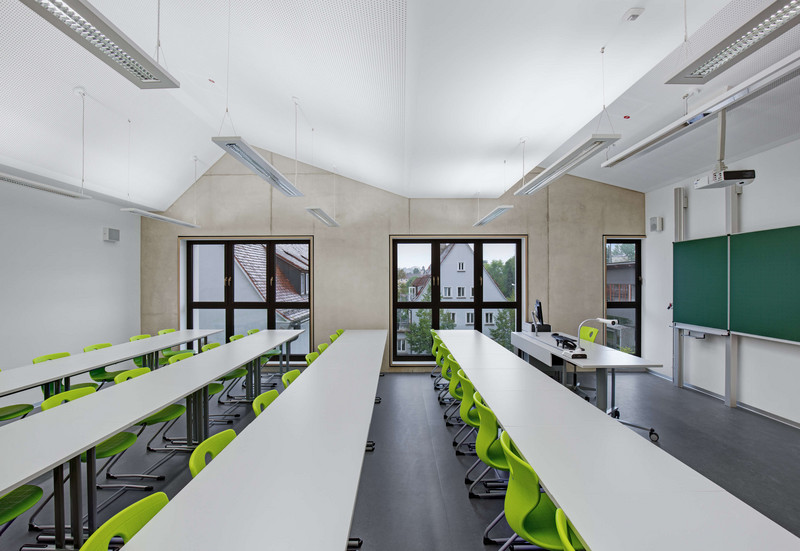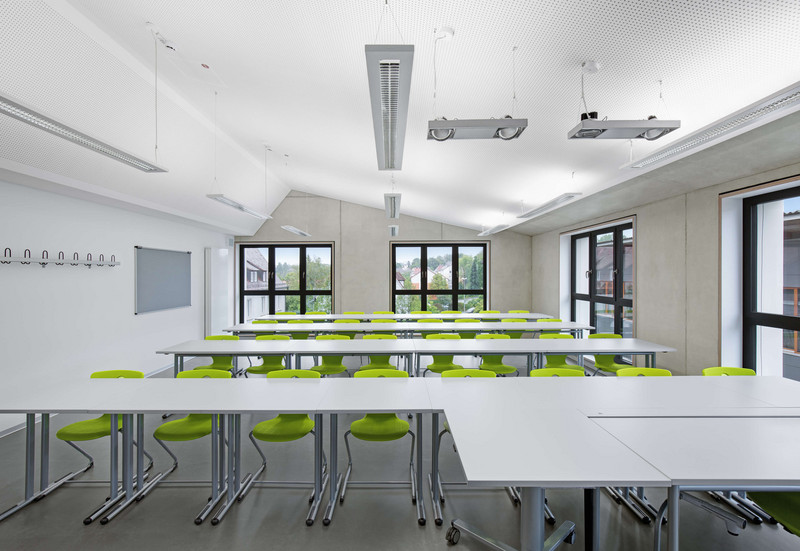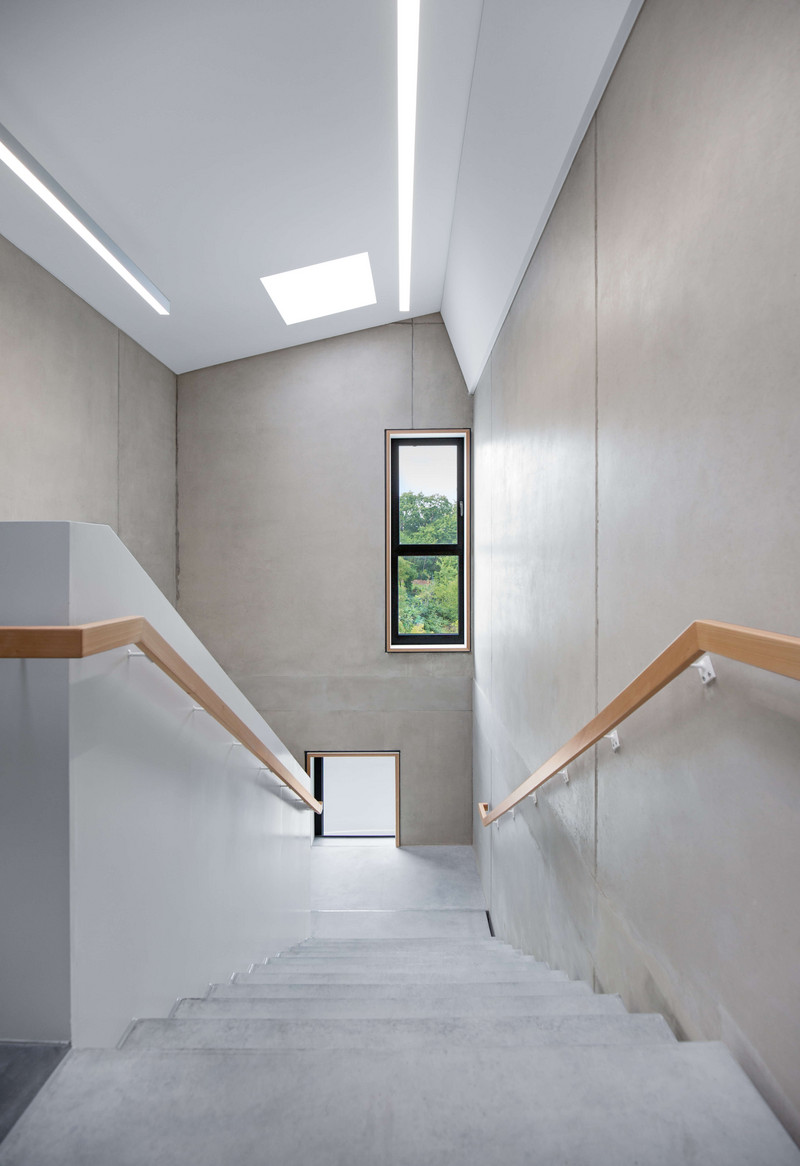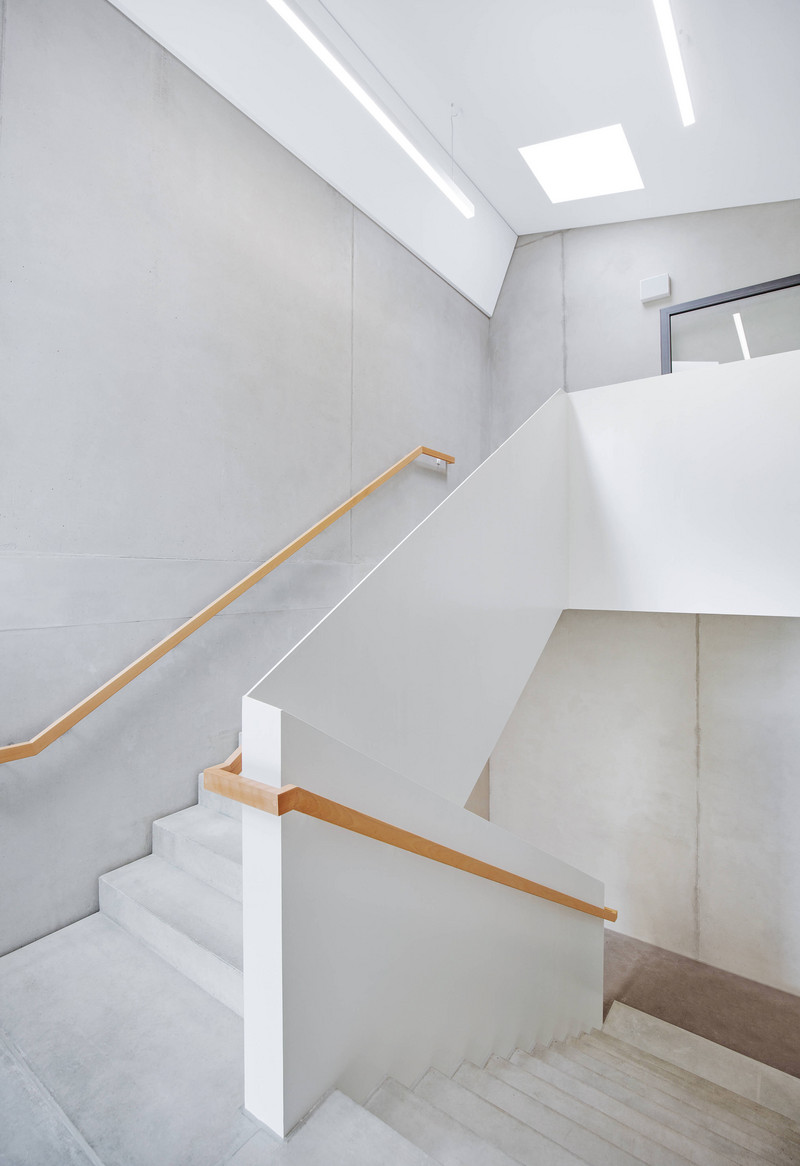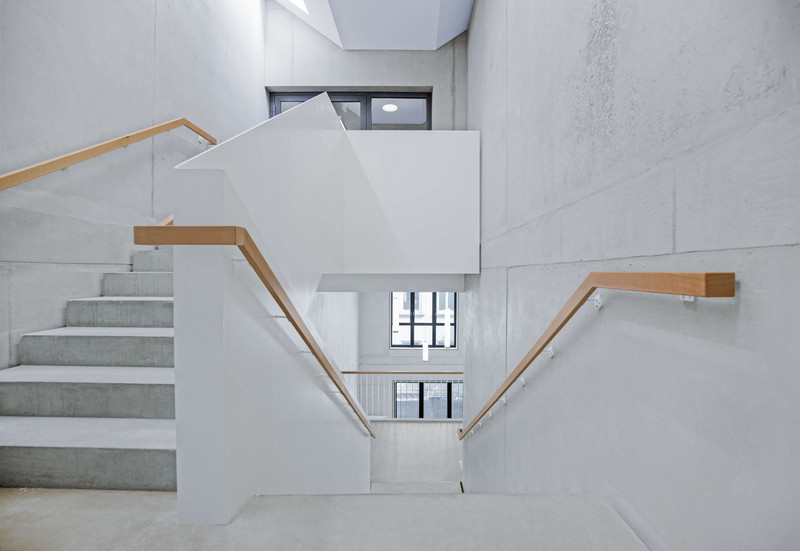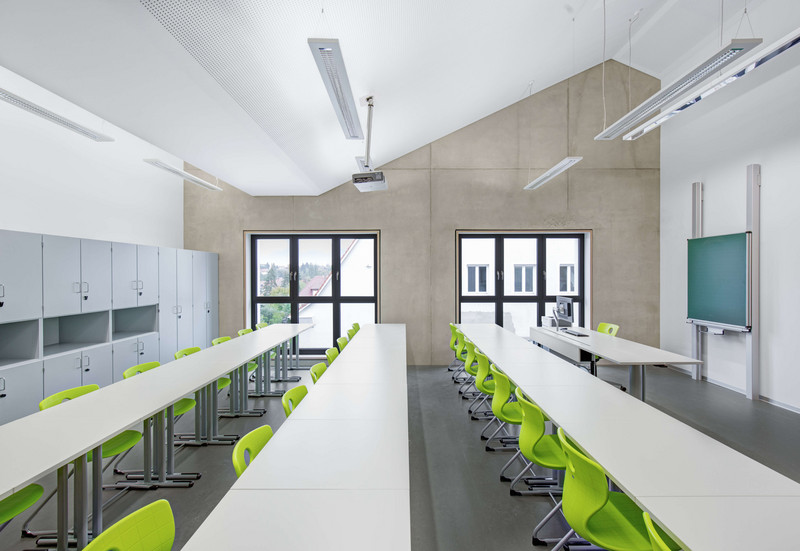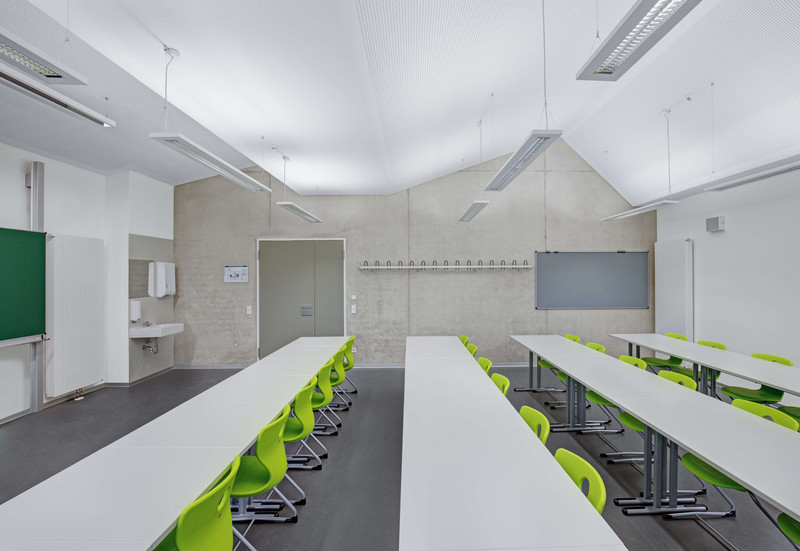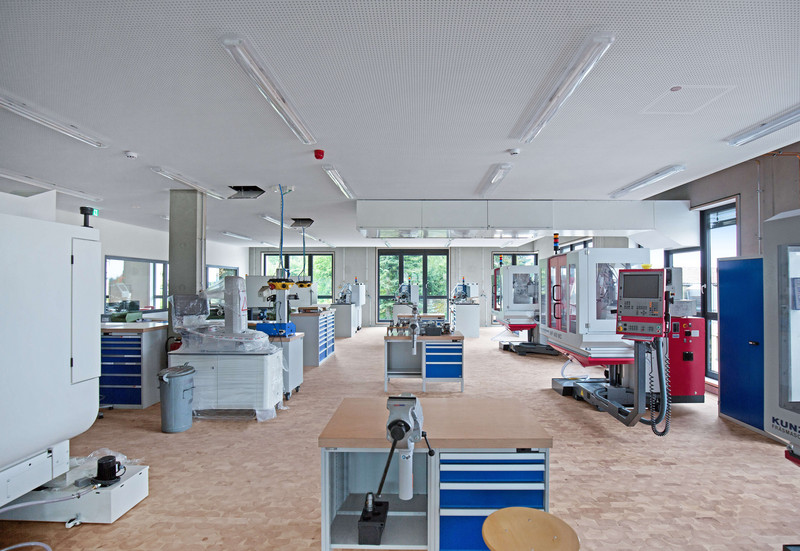 Public Vocational School in Neustadt an der Aisch
As a reinforced back to Hinterer Buchweg, the new school building closes off the site and adopts the contours of the existing building toward the school grounds. The building volume is broken up to fit in with the small-scale nature of the neighborhood. The pitched roofs, which align with the direction given by the existing building, reinforce the interconnection of the school buildings as a group.

In contrast to the varied interior, the building looks rather simple and straightforward from the outside due to its uniform facades of textured exposed concrete. The result is a robust, functional building of pragmatic and rational elegance that is highly suitable to its purpose.
less
Construction costs
appr. 10,8 Mio. Euros

Service phases
1-9

Planning team
Kai Bierich, Christine Steimle (PL), Johannes Geiß

Local constructuion management
Deutinger und Welsner Architekten Innenarchitekten, Nürnberg

Structure planning
wh-p Weischede Herrmann und Partner GmbH, Stuttgart

HVS planning
Pfeil & Koch Ingenieurgesellschaft mbH & Co. KG, Stuttgart

Electrical planning
Köhler GmbH Ingenieurbüro für Elektrotechnik VBI, Leonberg

Building physics
rw bauphysik ingenieurgesellschaft mbH & Co. KG, Schwäbisch Hall
Photos
© Markus Guhl for wulf architekten
less