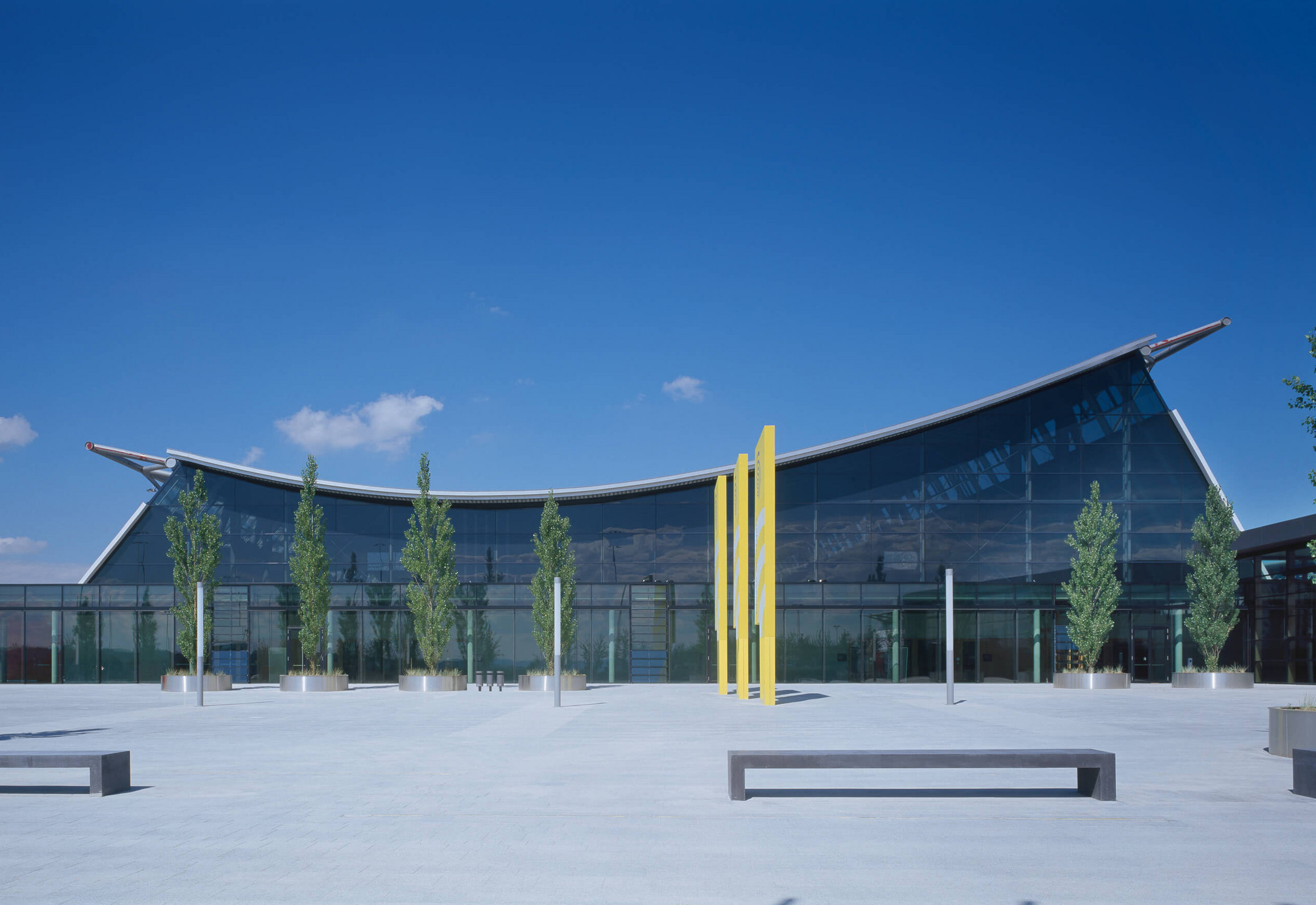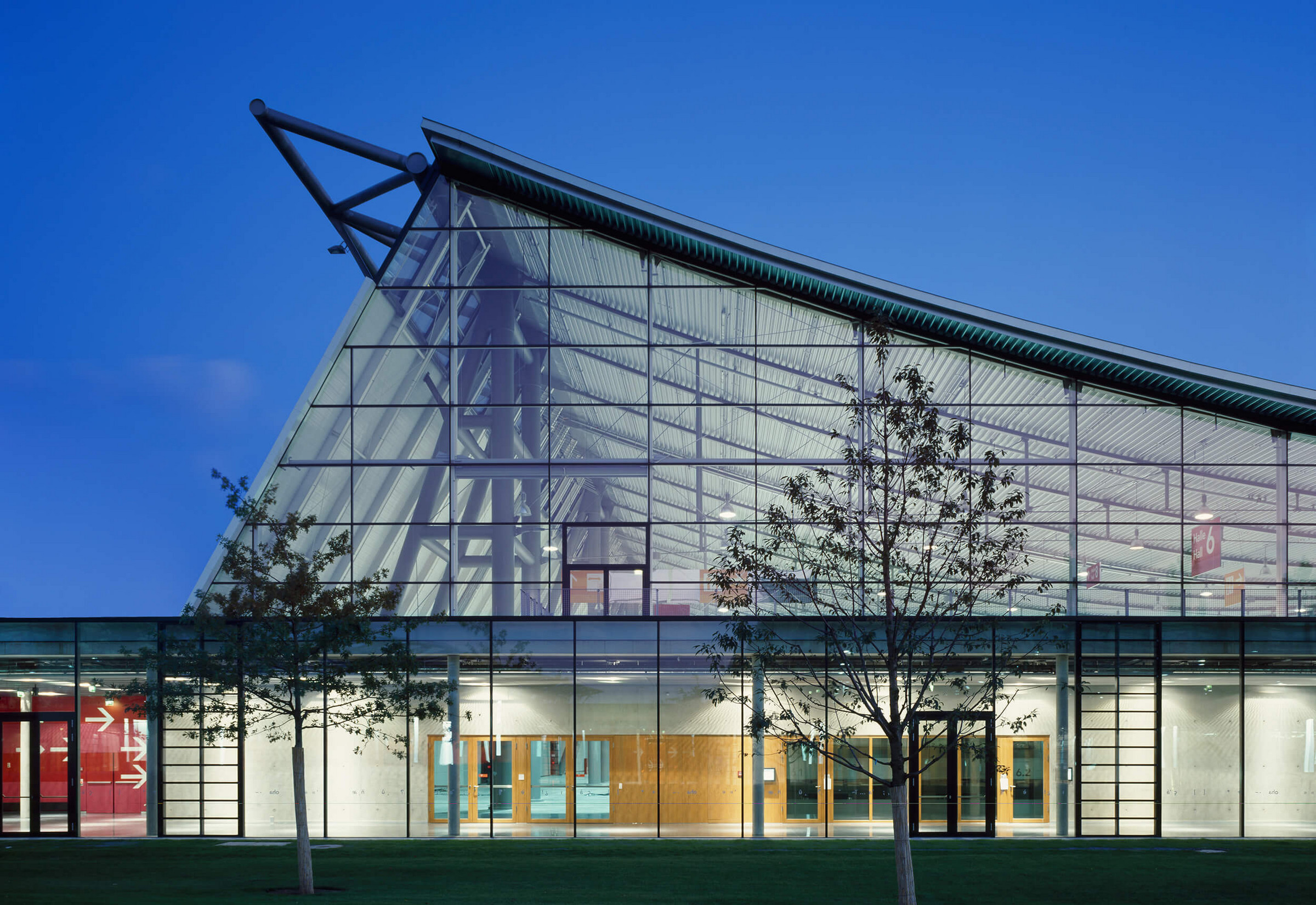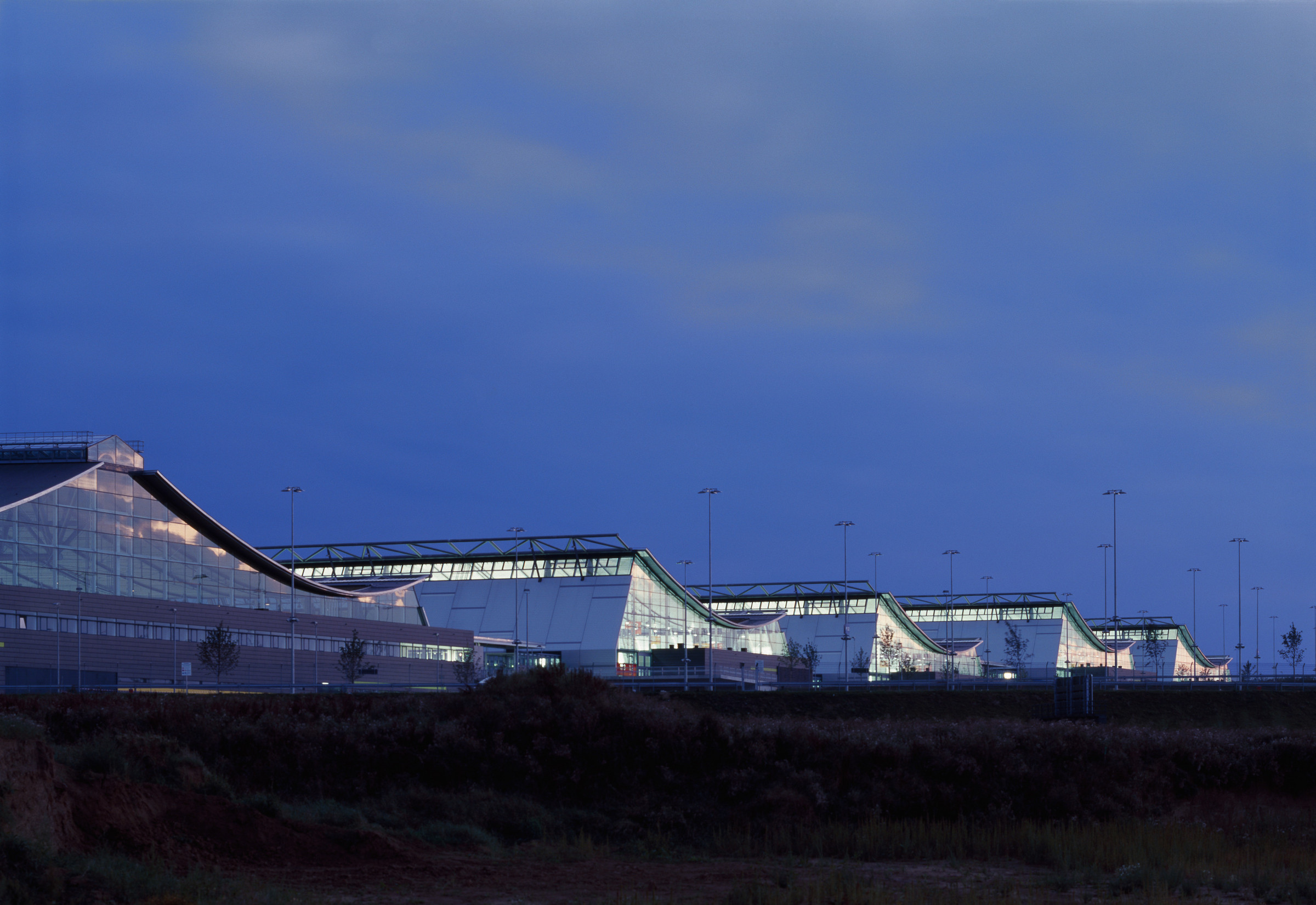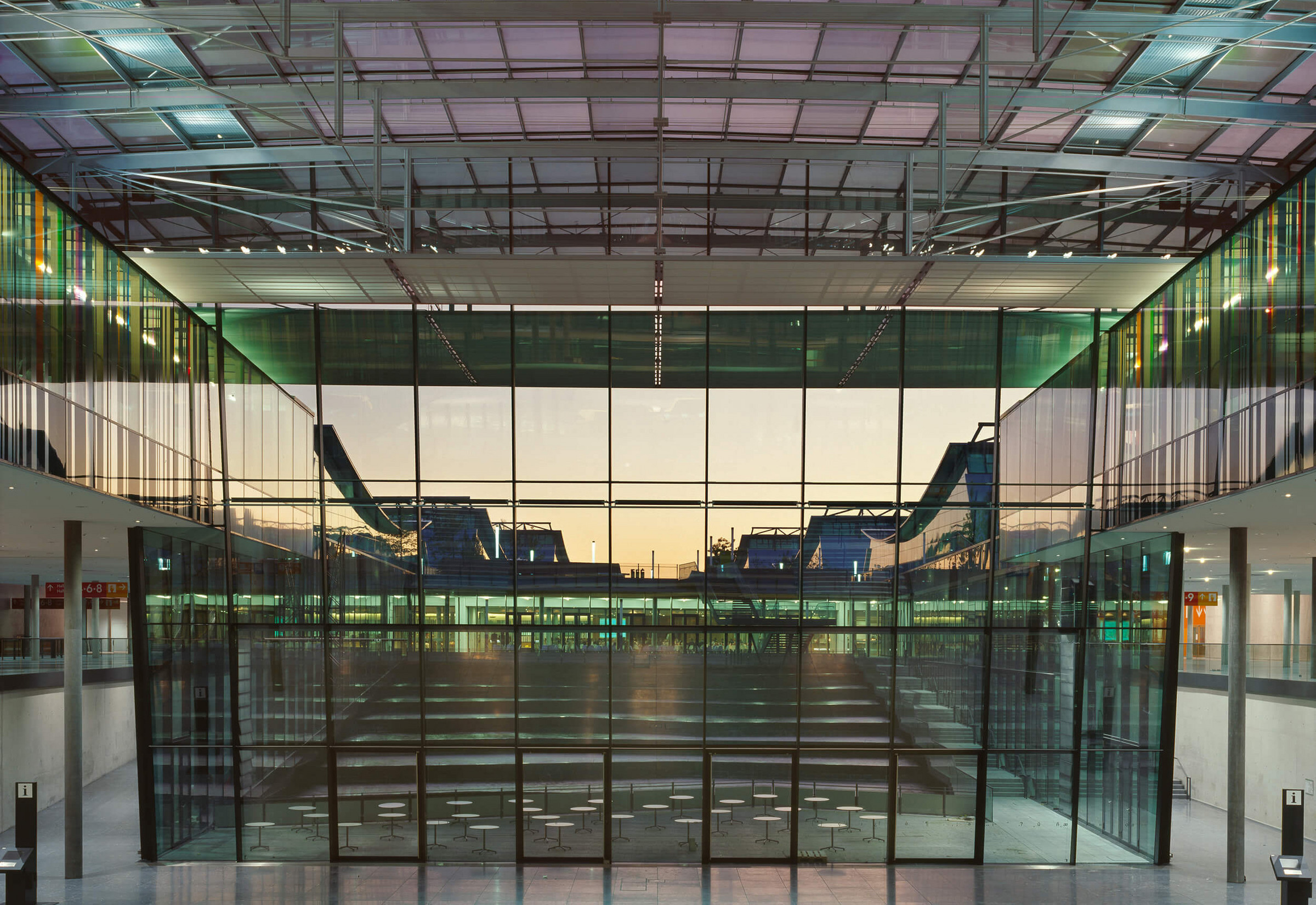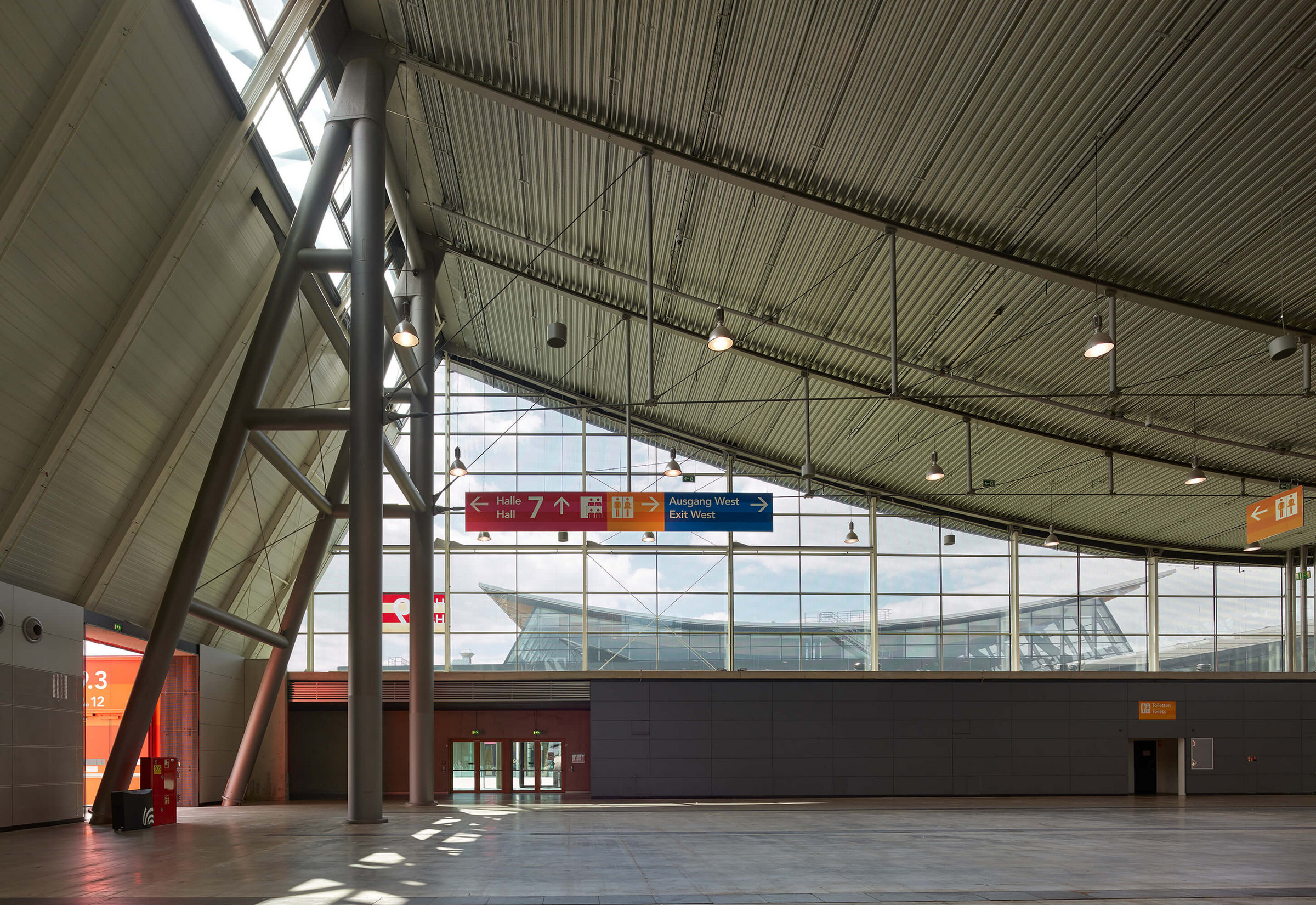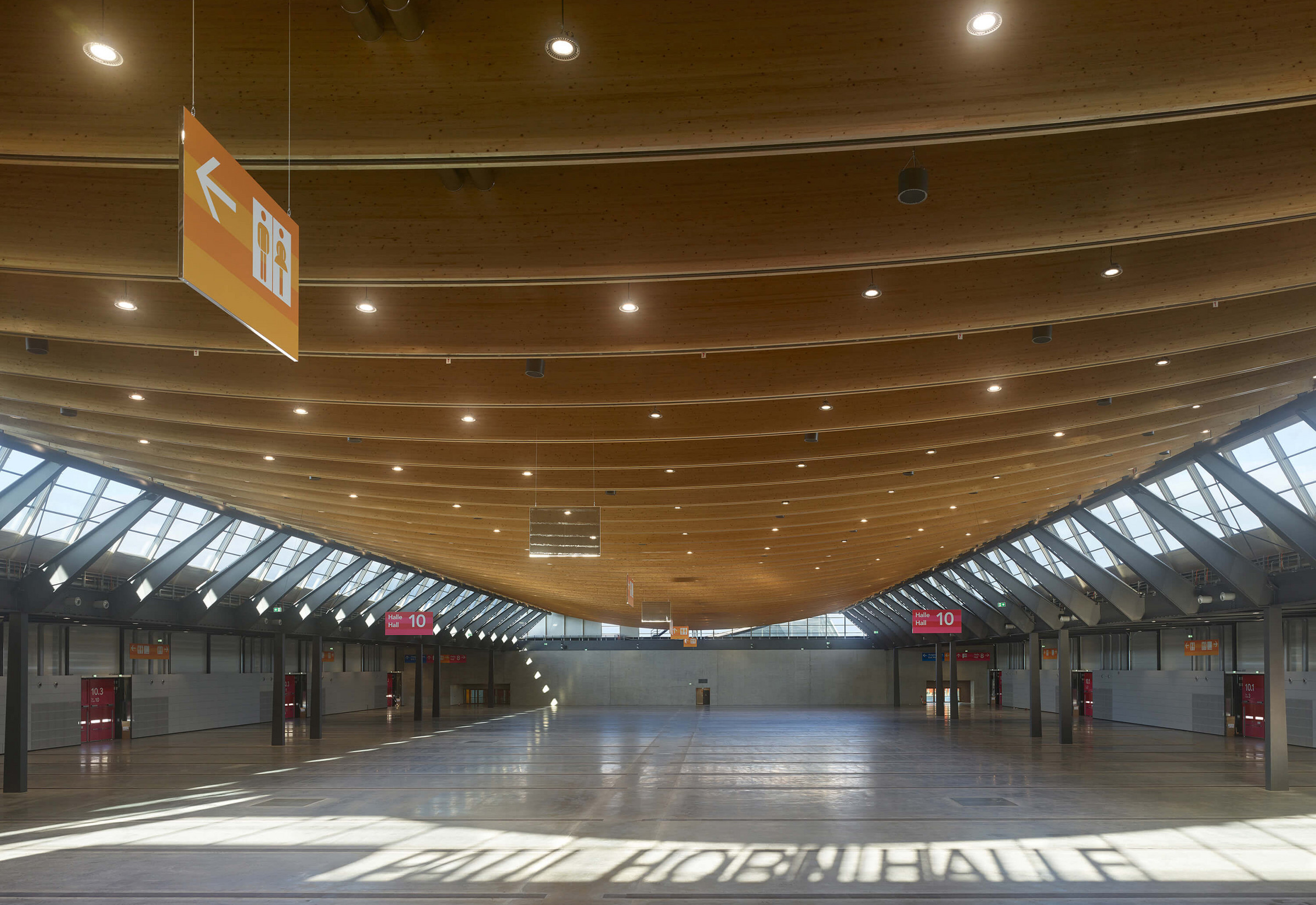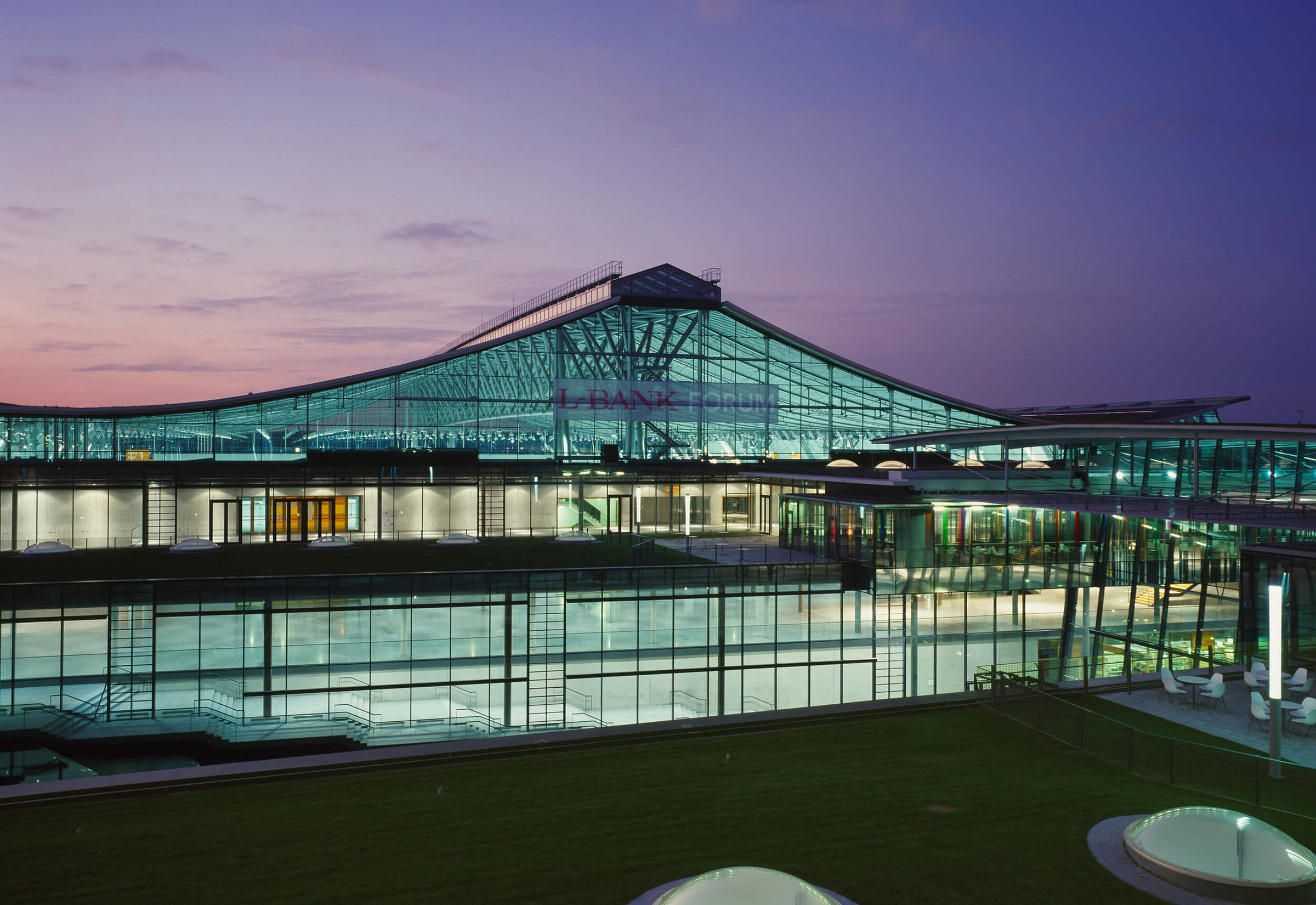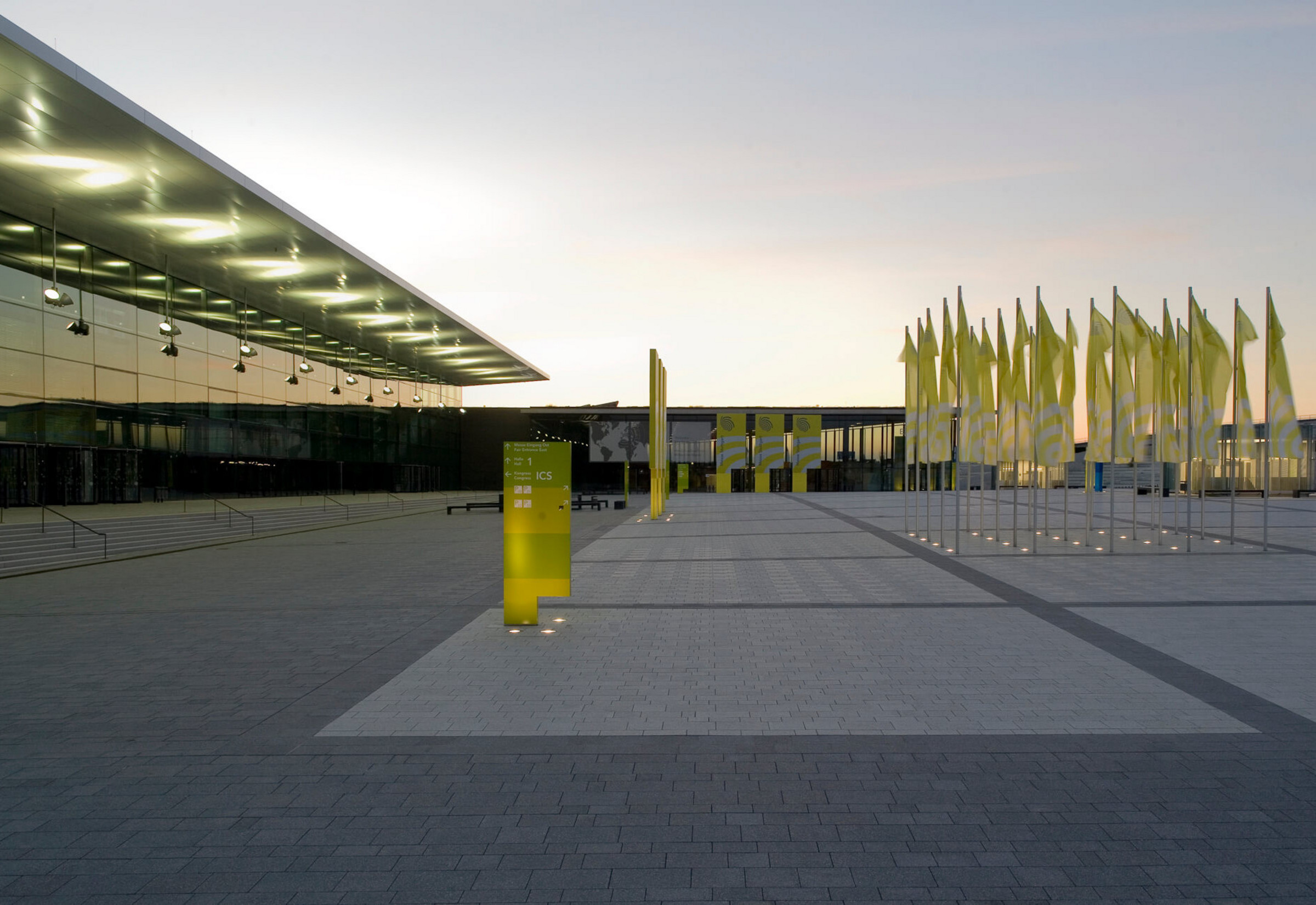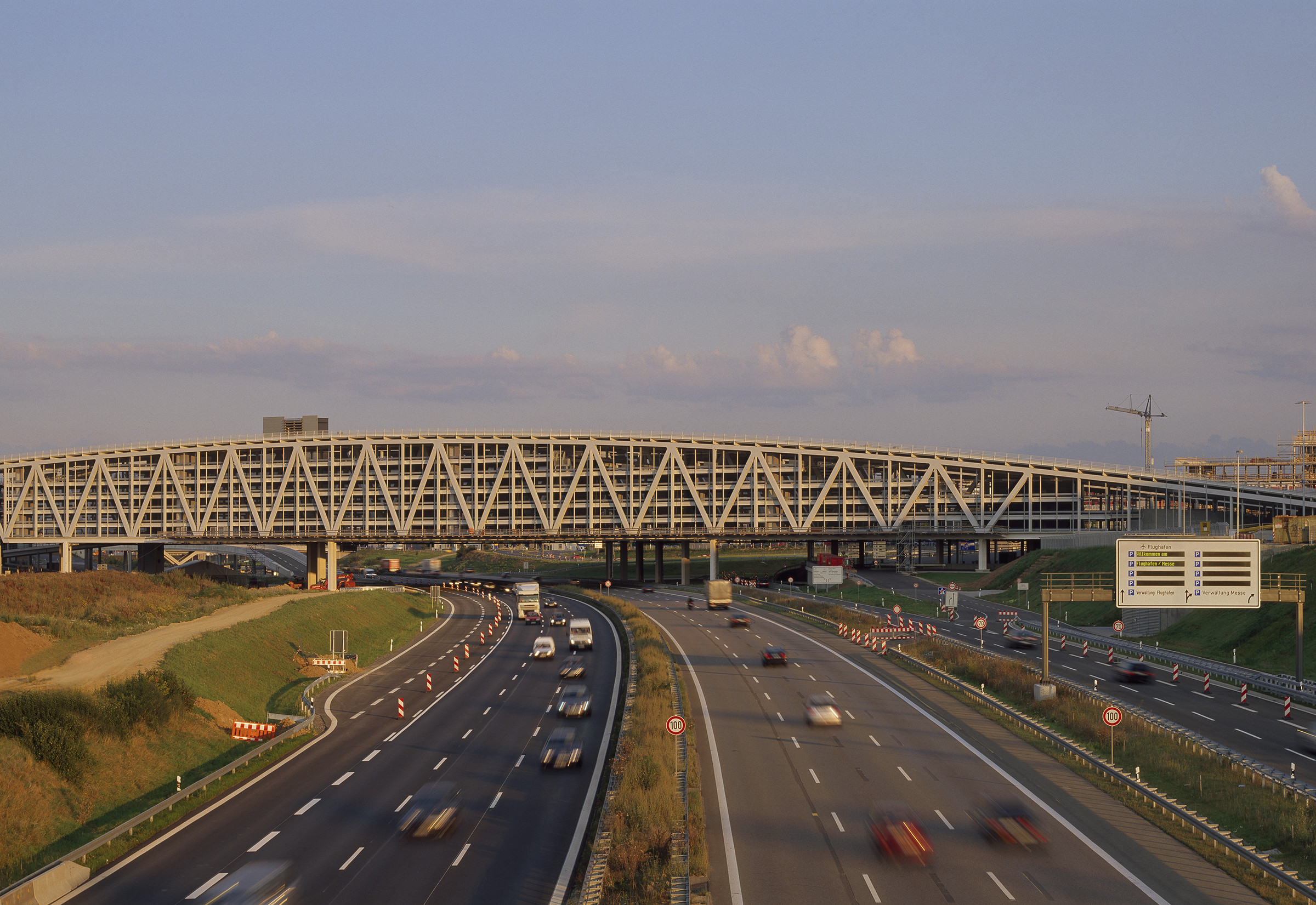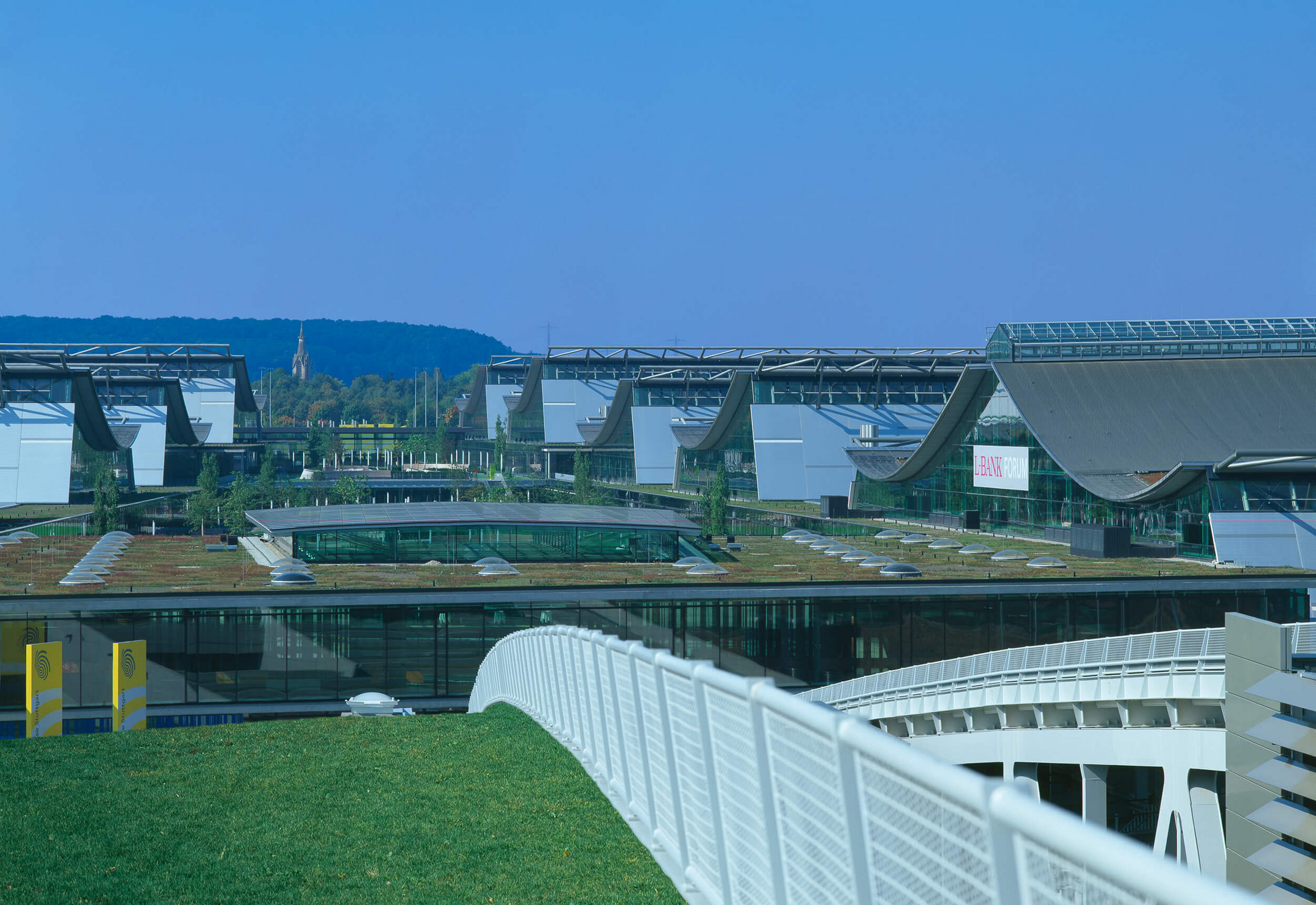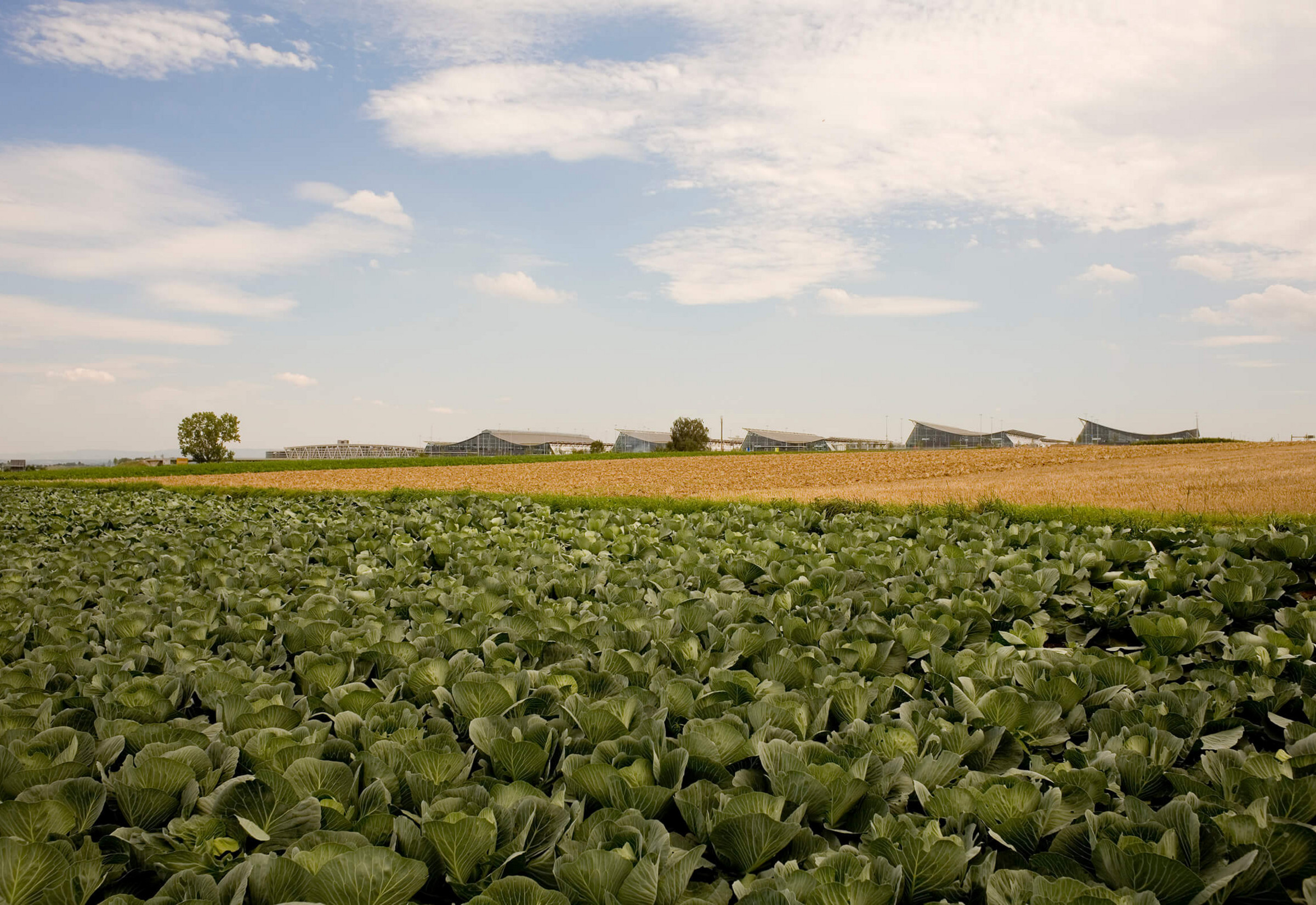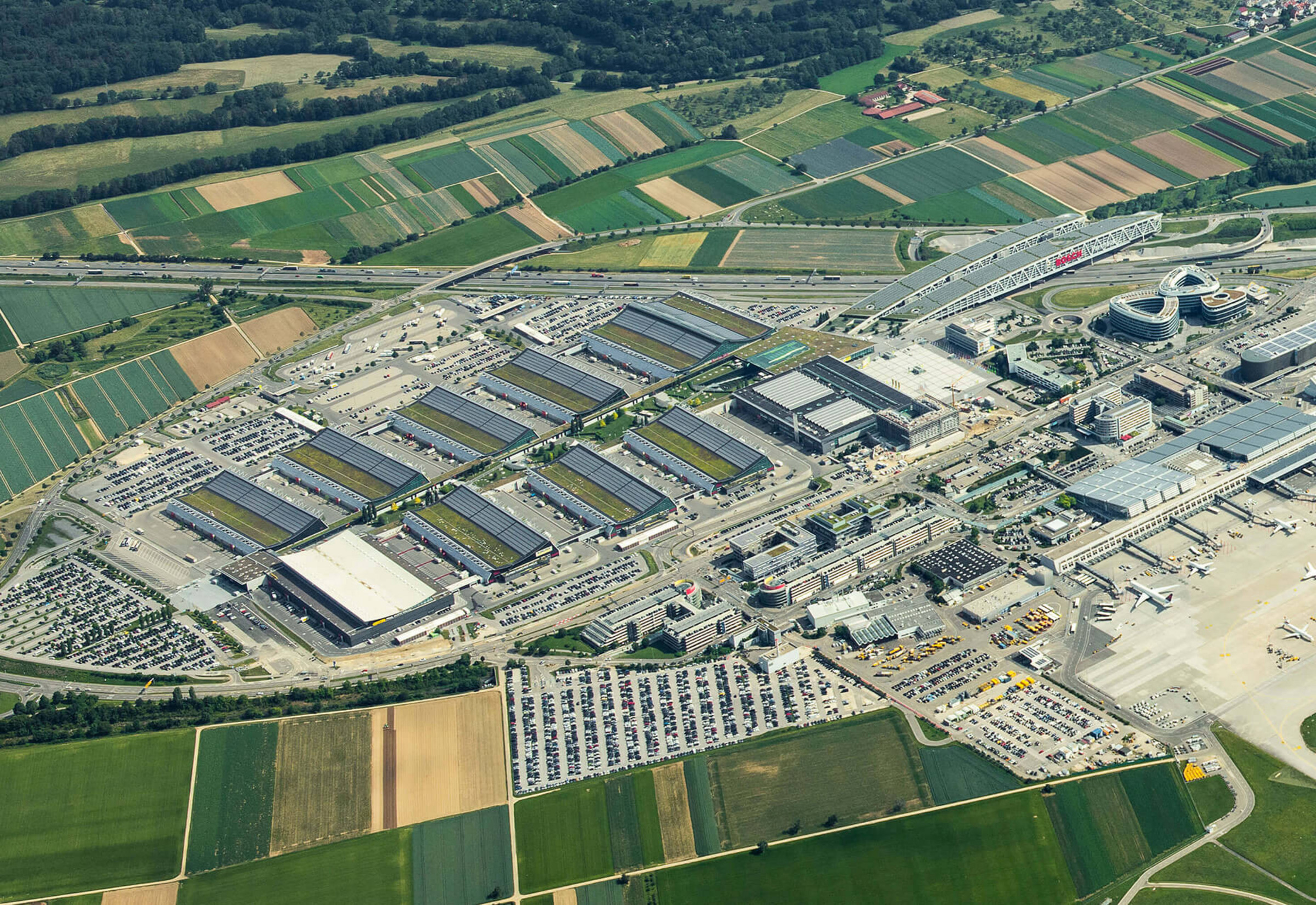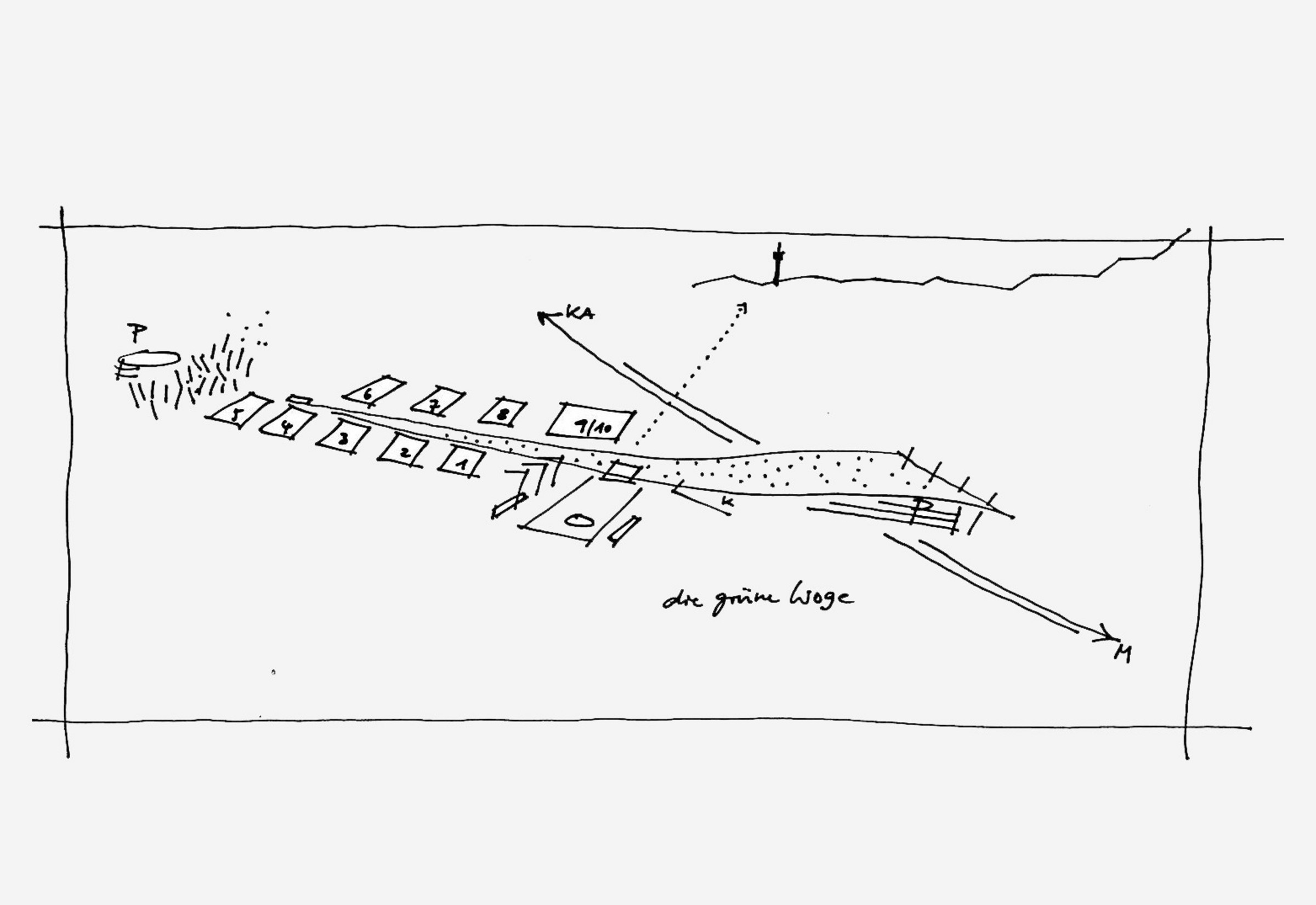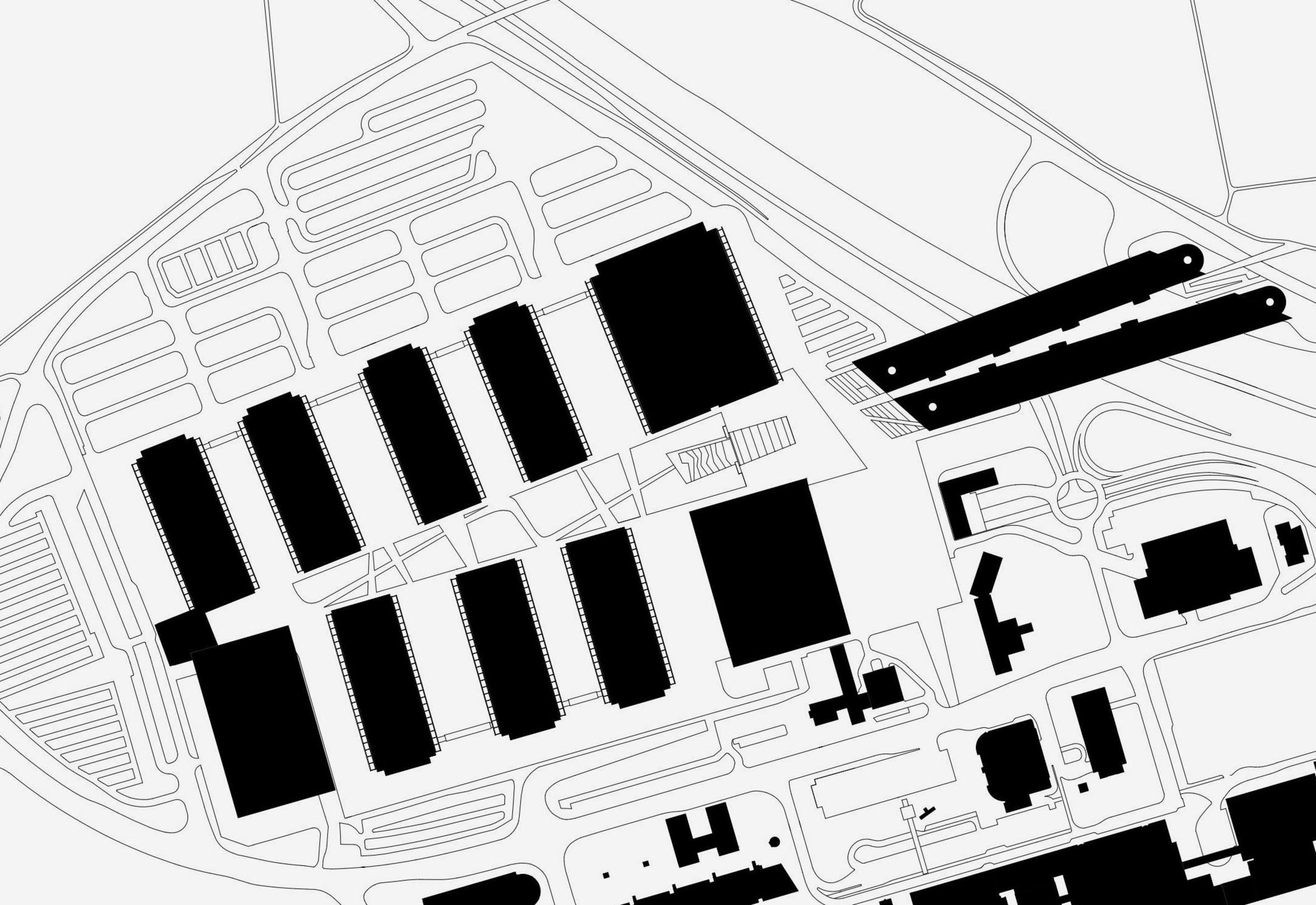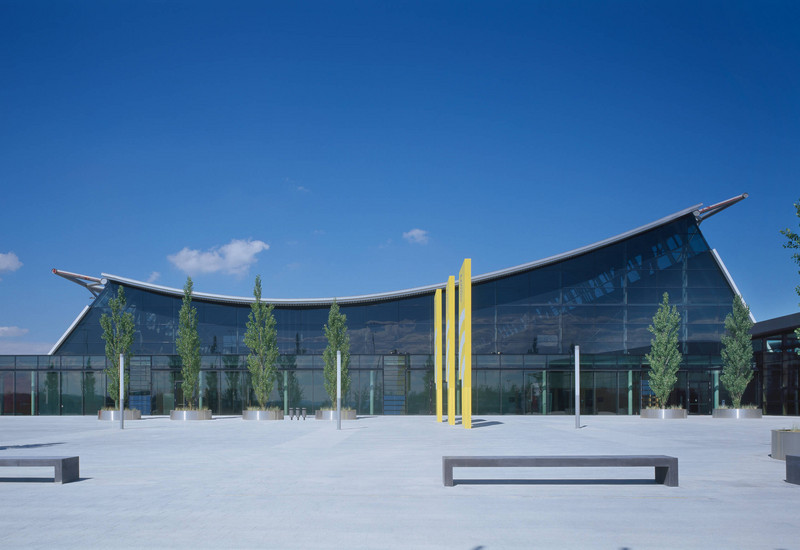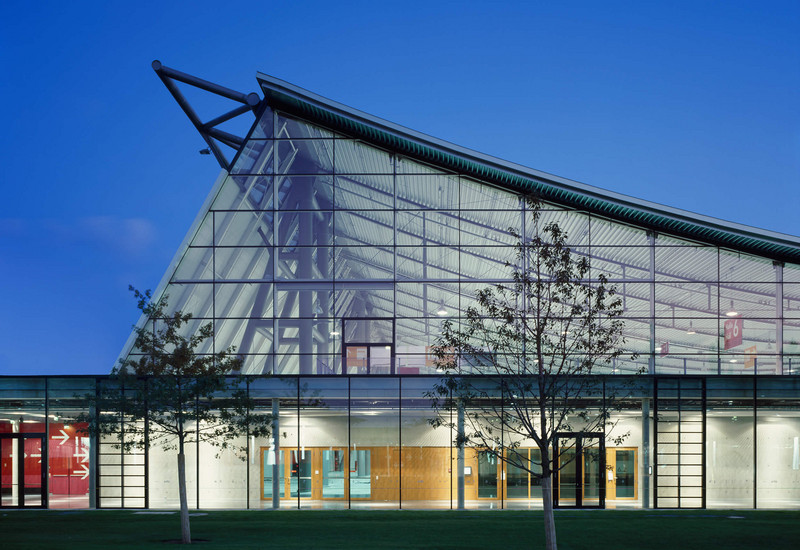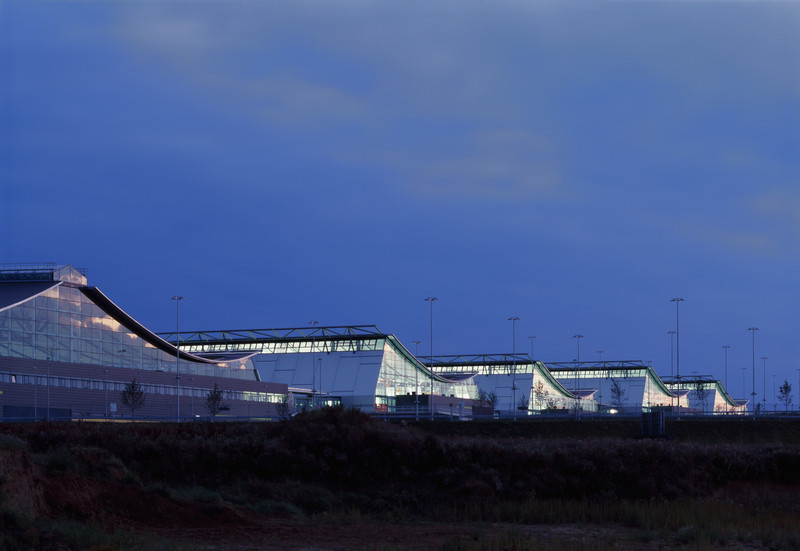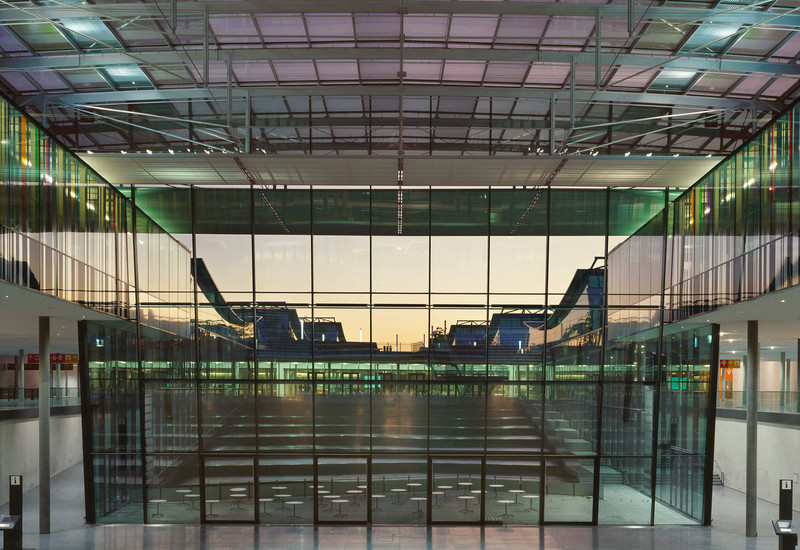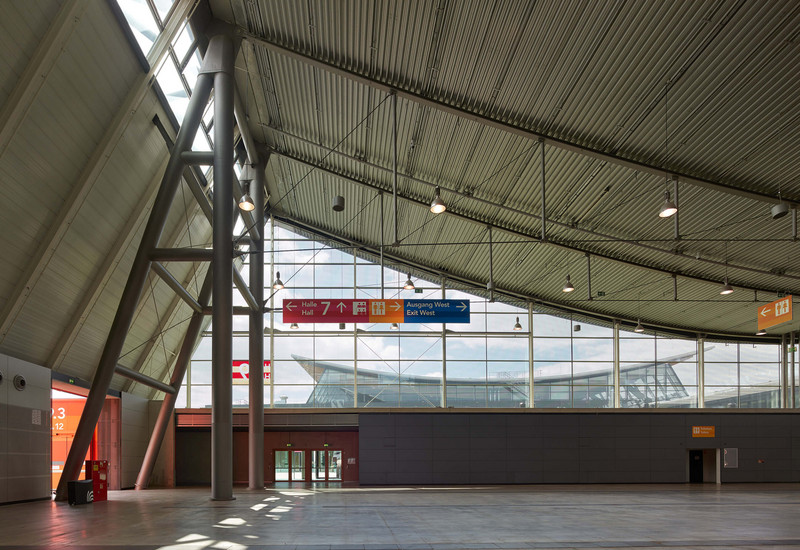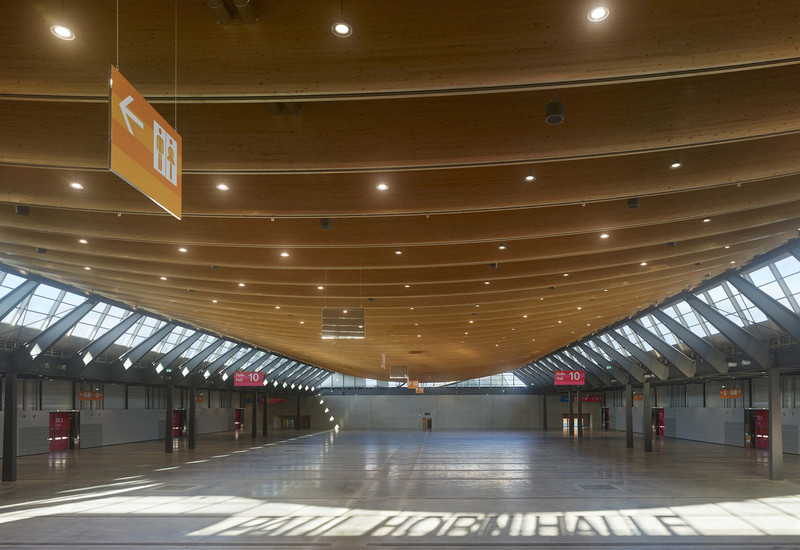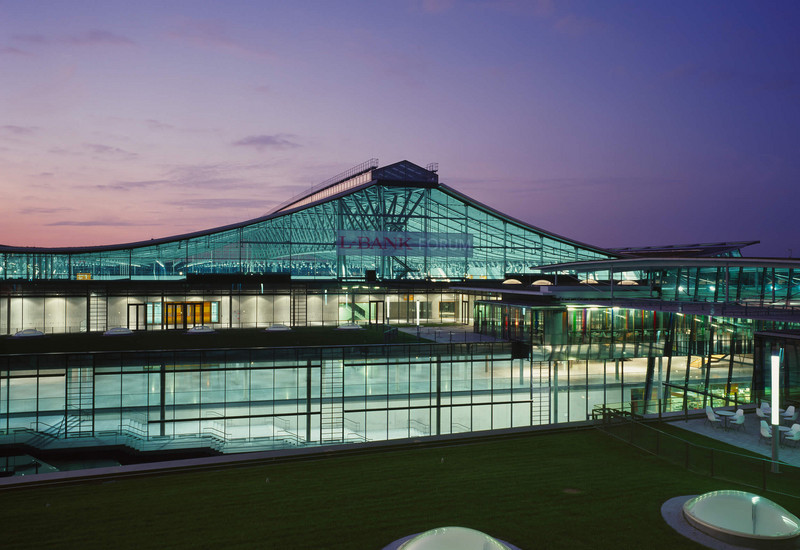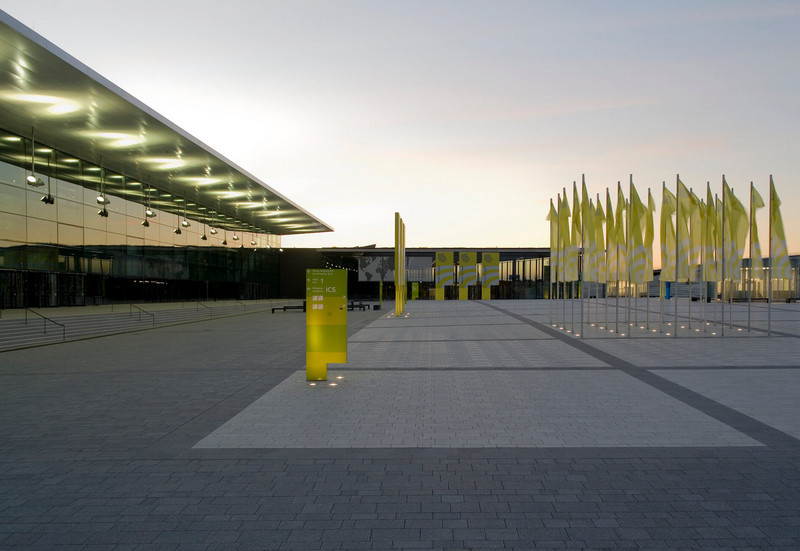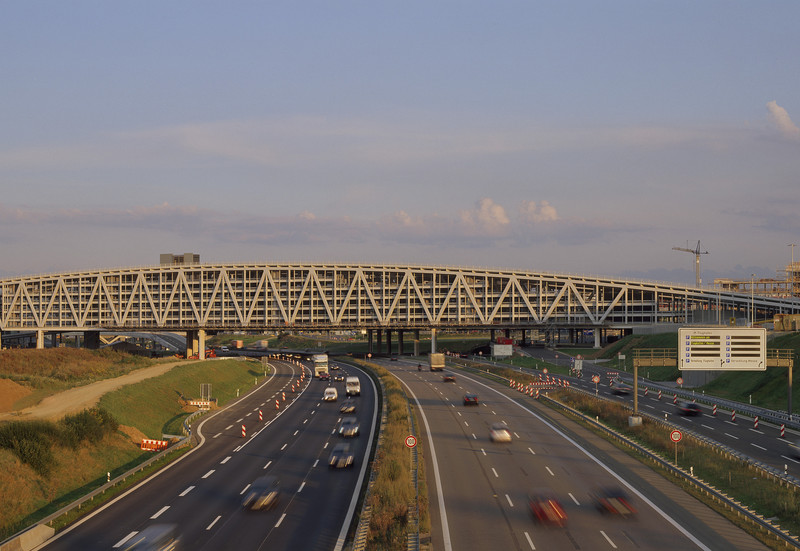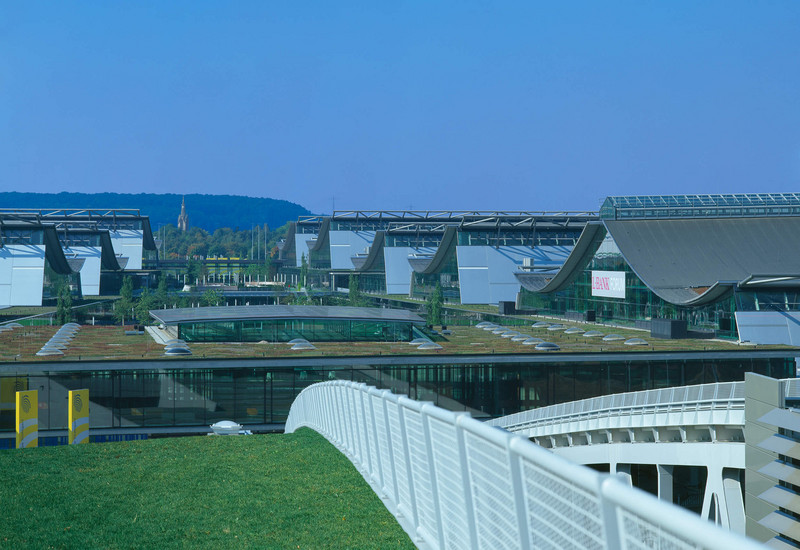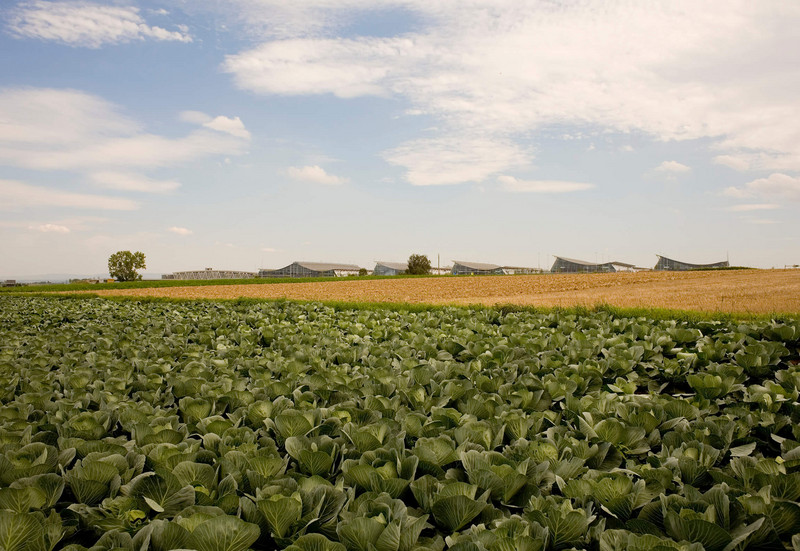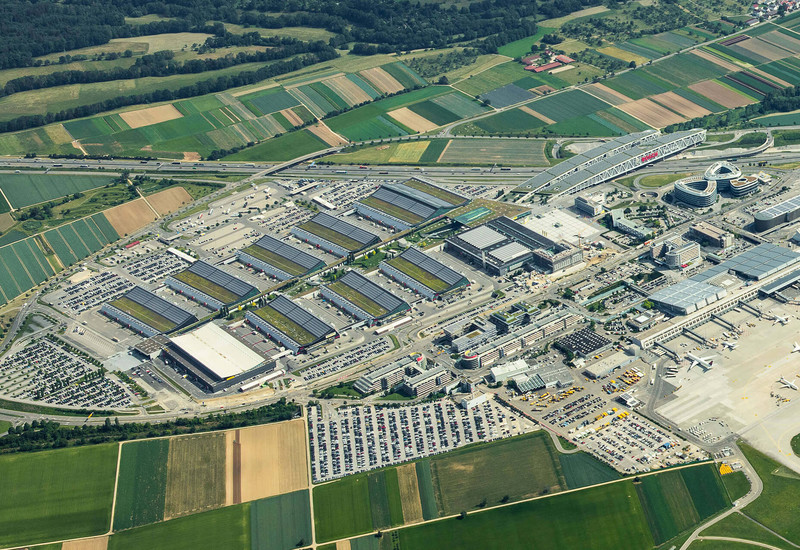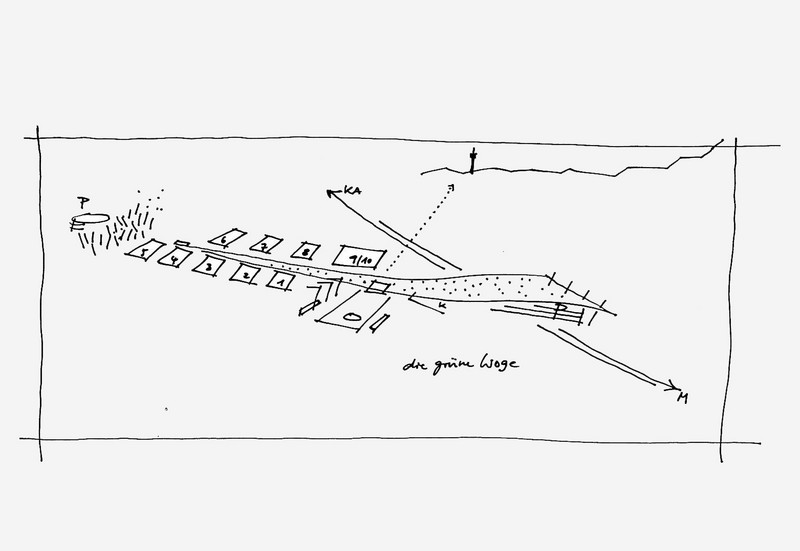 New Trade Fair in Stuttgart
On the compact site of the airport and the trade fair, the new plaza, Messepiazza, located between the trade fair entrance and the airport terminals, is given a central role. This plaza provides good orientation for visitors, also in relation to the broader surroundings, as it unveils a view of Stuttgart's peripheral cityscape and the TV tower.

At the eastern end of the fairgrounds with a total of seven standard exhibition halls, there are two special structures: the Congress Center, directly next to Messepiazza, and the high hall, which is designed to accommodate up to 15,000 spectators for major concerts or sporting events. The design takes the sloping site into account by using the height difference of approximately twenty meters as potential for internal circulation. As an extension of the trade fair's central park, the striking steel structure of the parking garage, visible from afar, stretches like a bridge over the highway and the planned ICE high-speed train line.
In 2018, the ensemble was completed by the construction of the new Hall 10 (Paul Horn Hall). This extension was built with an upgrading of the west entrance.
less
Construction costs
appr. 806 Mio. Euros

Service phases
1-9

Project controller
Drees & Sommer GmbH, Stuttgart

Structure planning
Mayr Ludescher Partner, Stuttgart
Boll & Partner, Stuttgat

Landscape architect
Adler & Olesch Landschaftsarchitekten GmbH, Nürnberg

Photos
© Roland Halbe (1-7; 9-10)
© Steffen Vogt für wulf architekten (8; 11)
© Flughafen Stuttgart GmbH (aerial view)
less