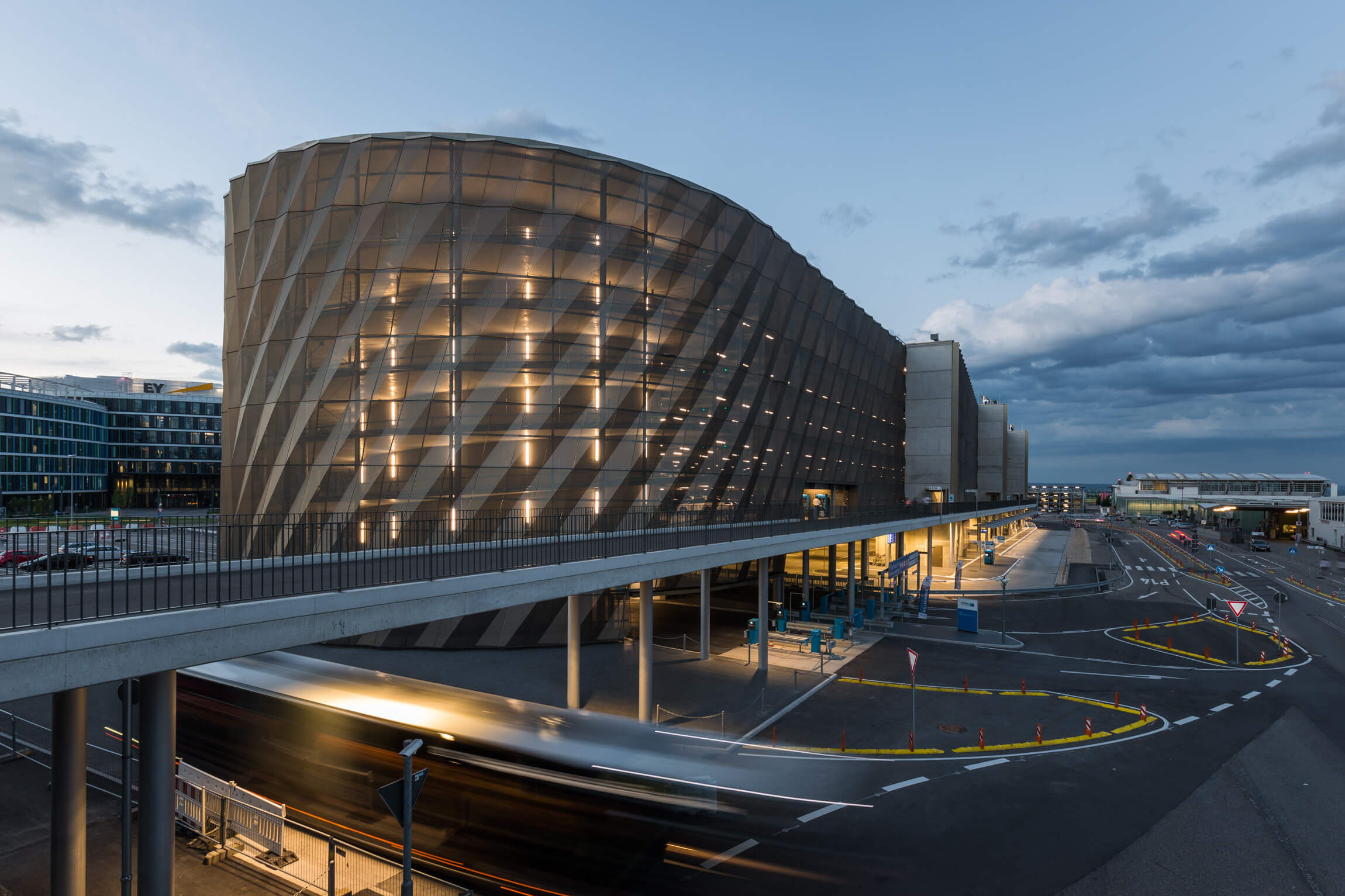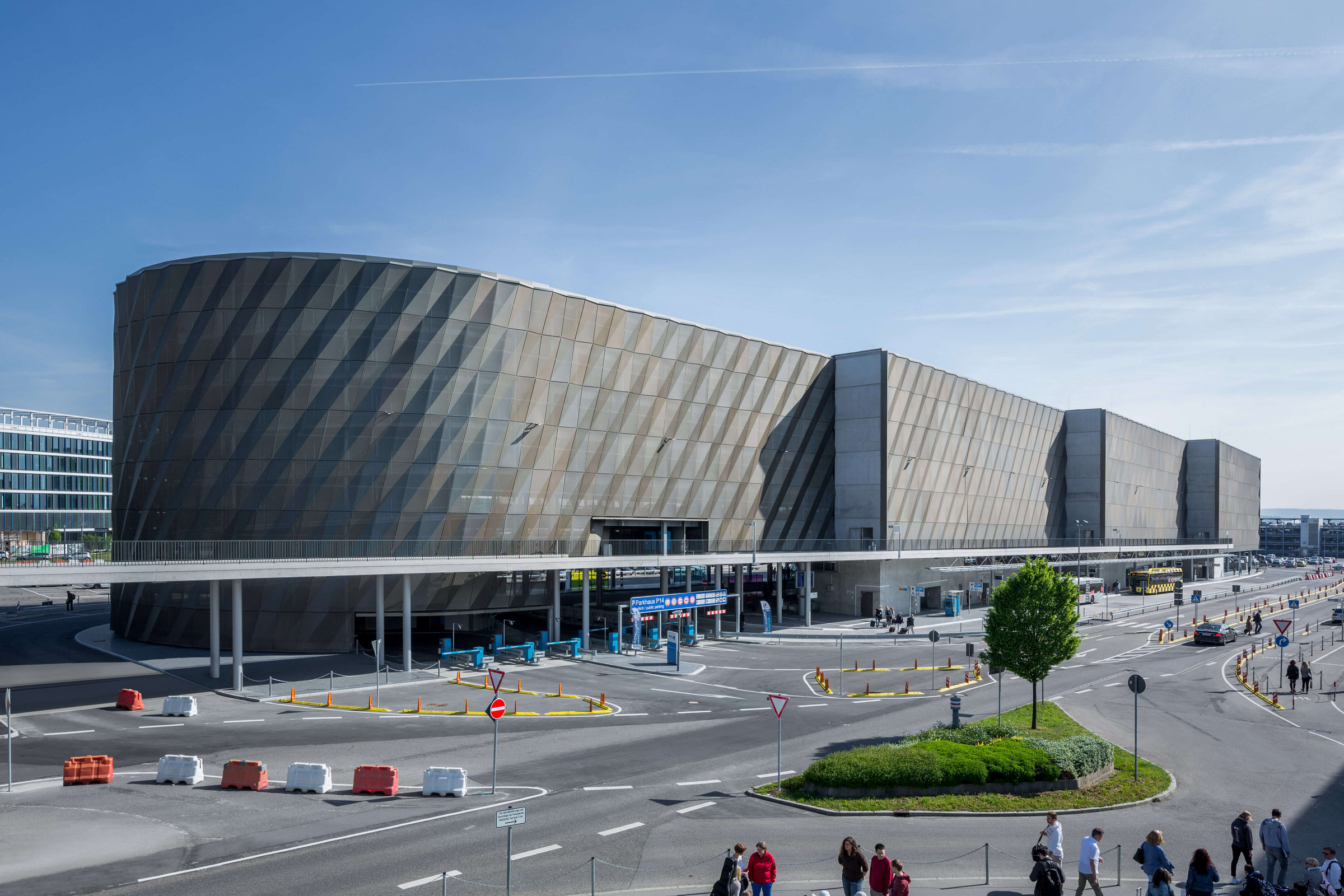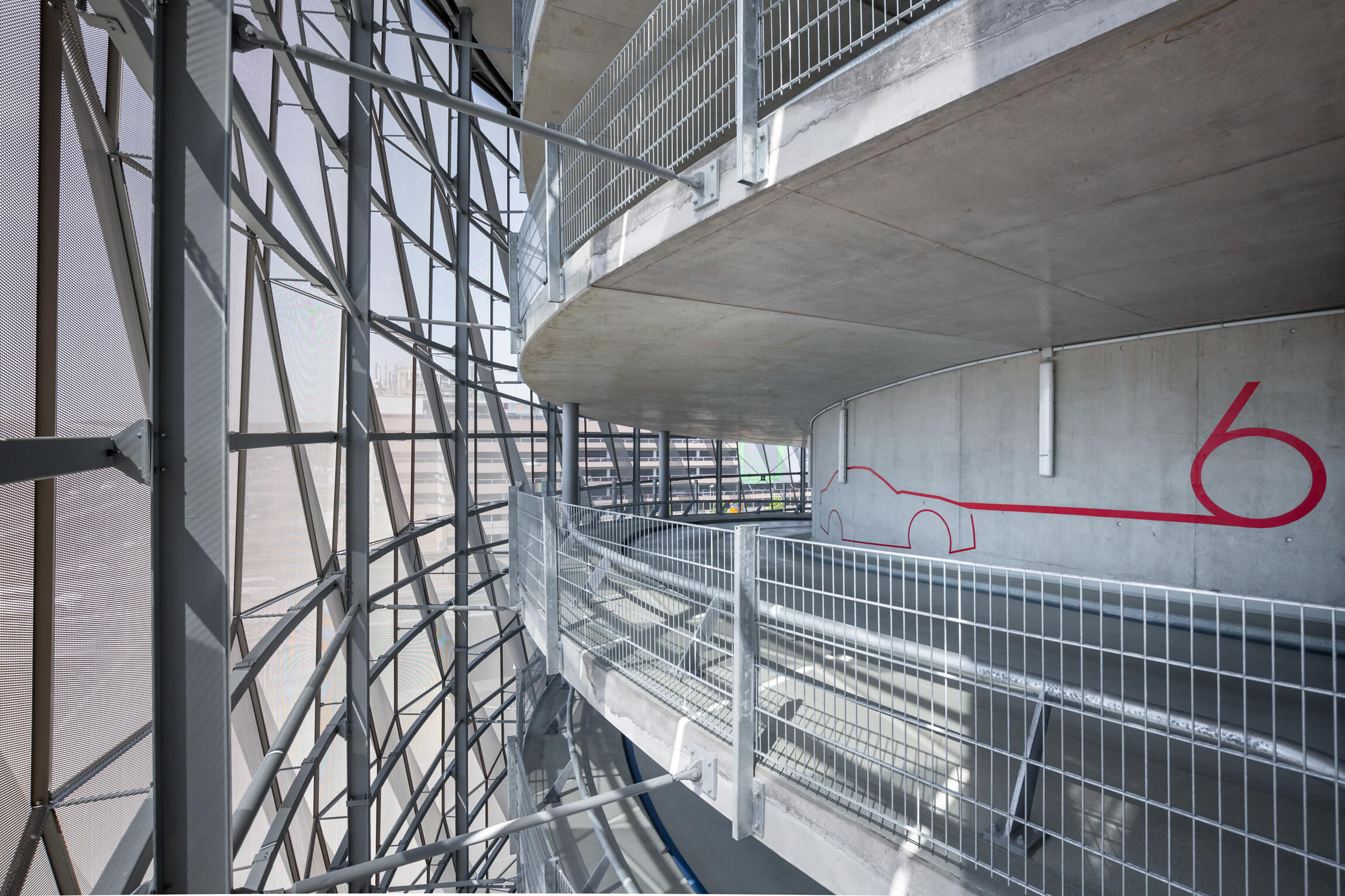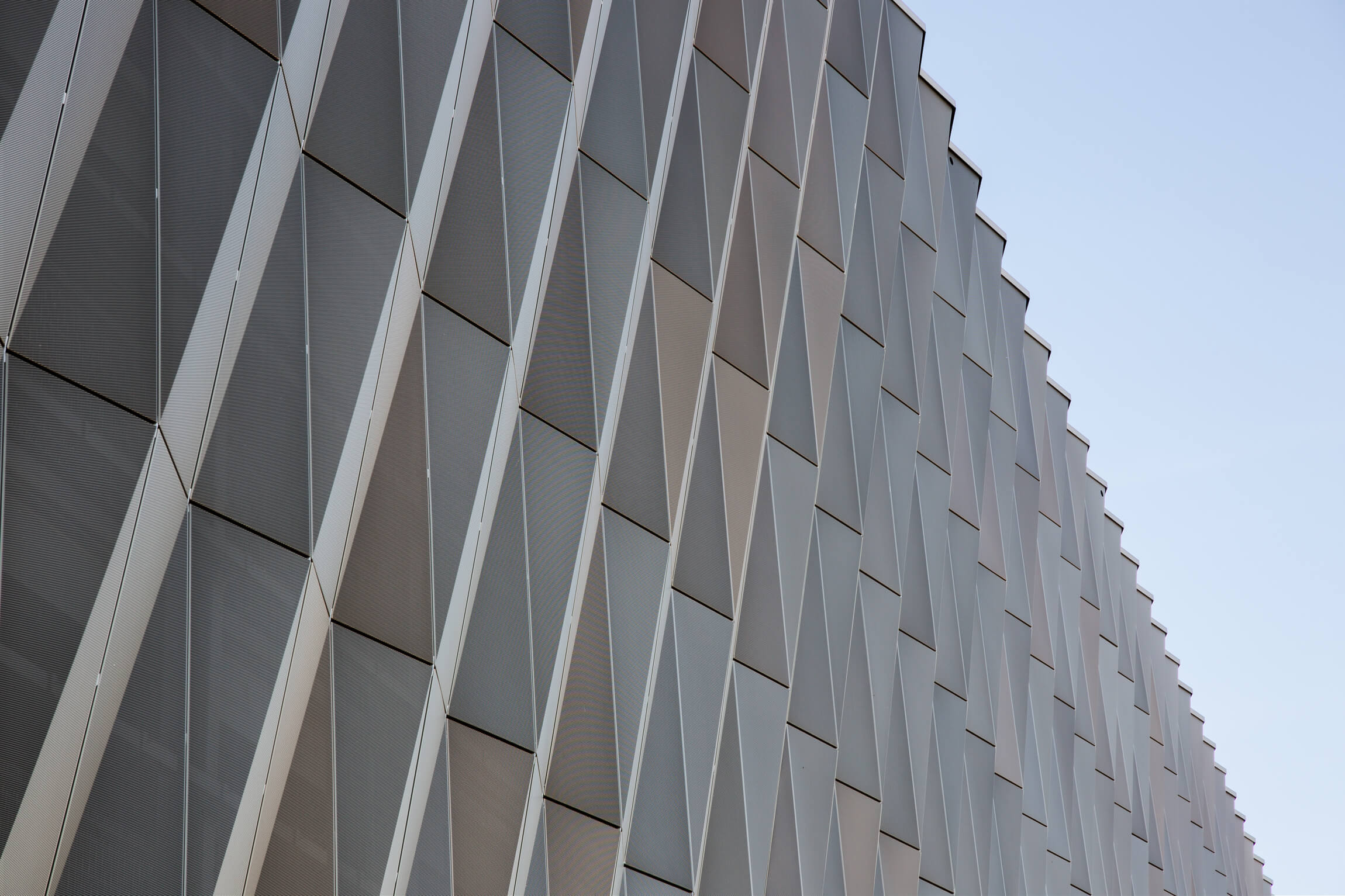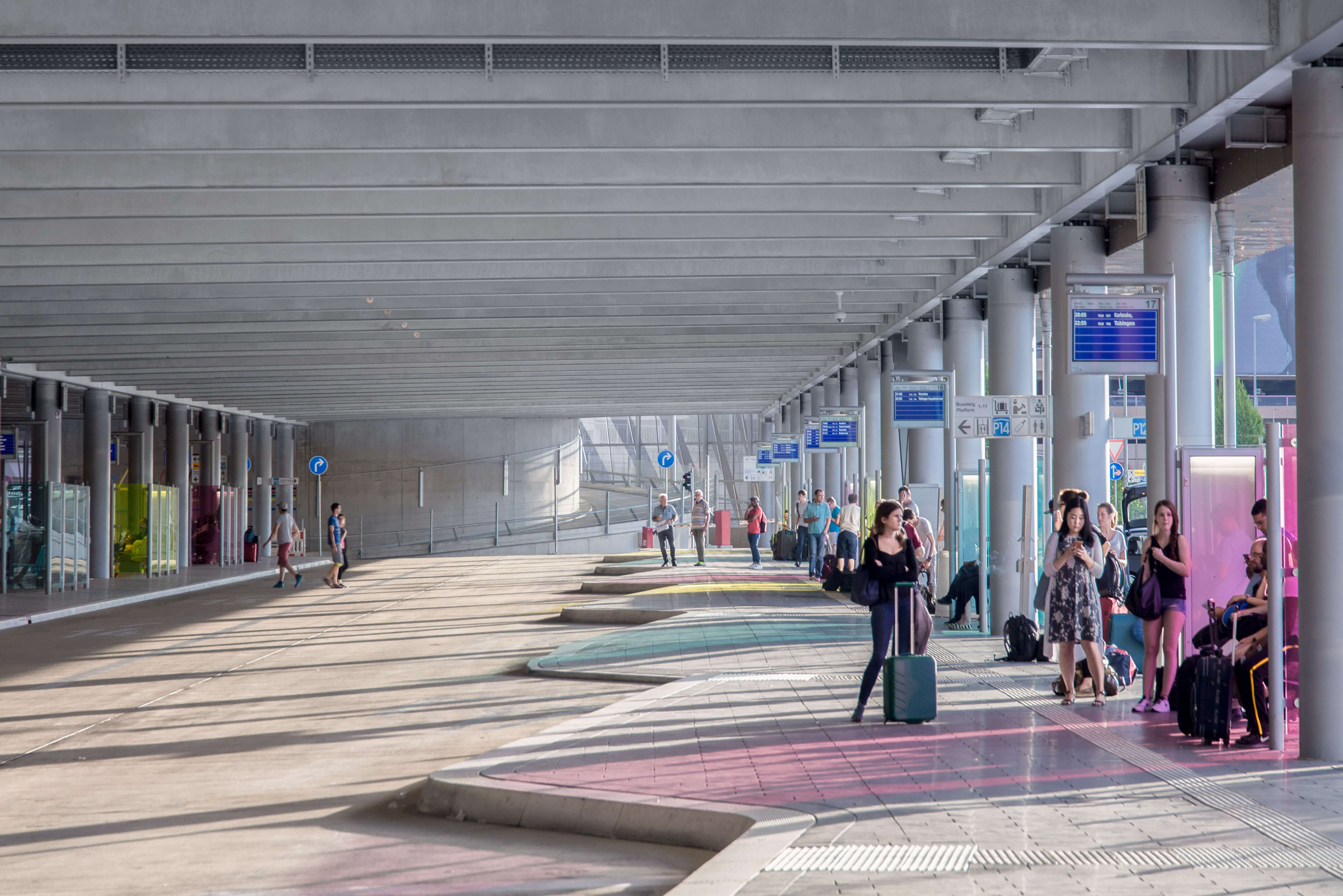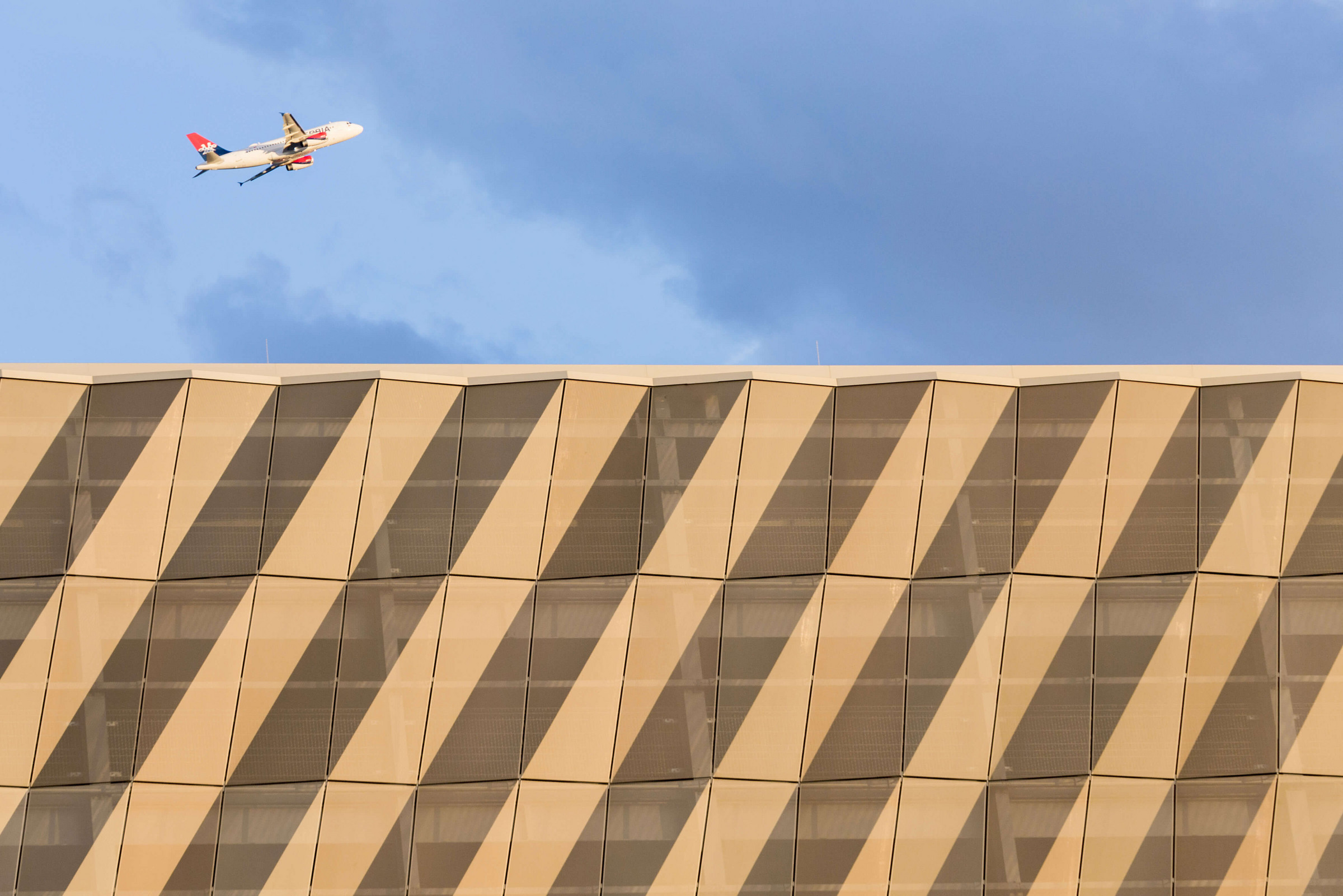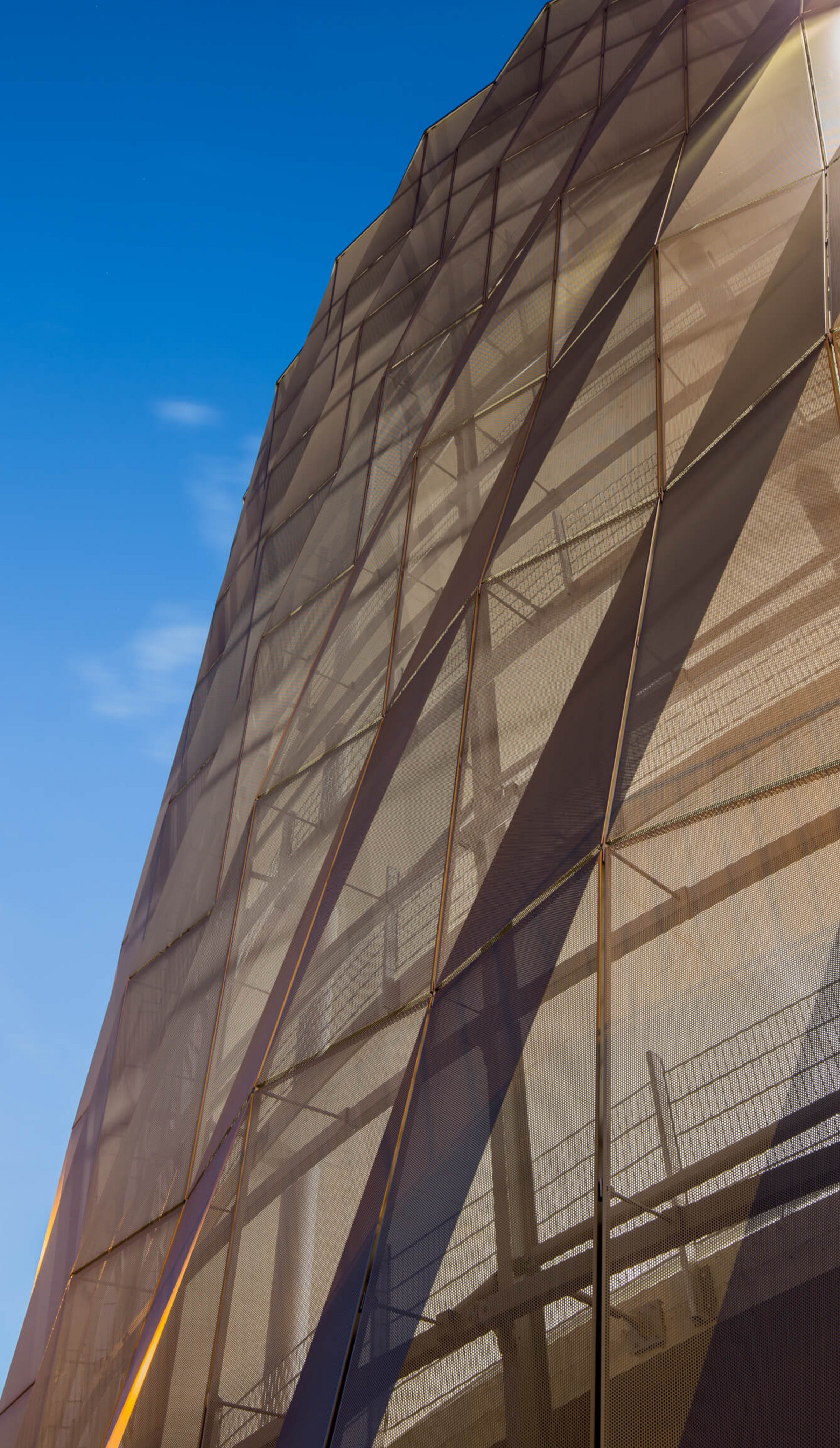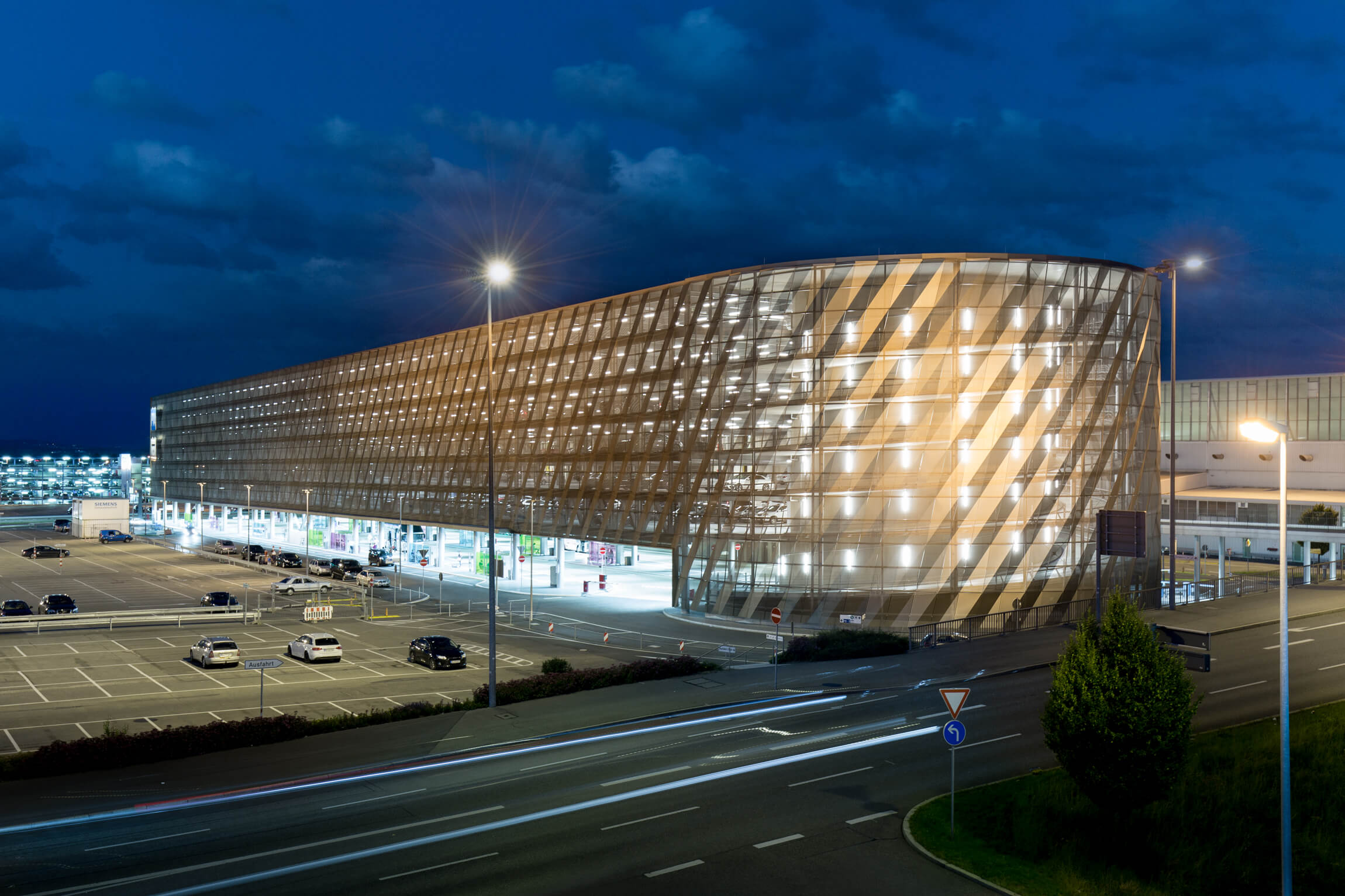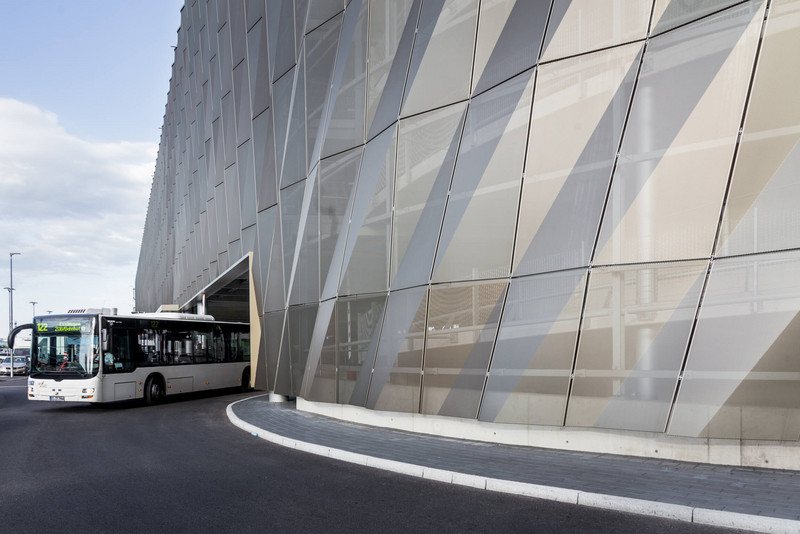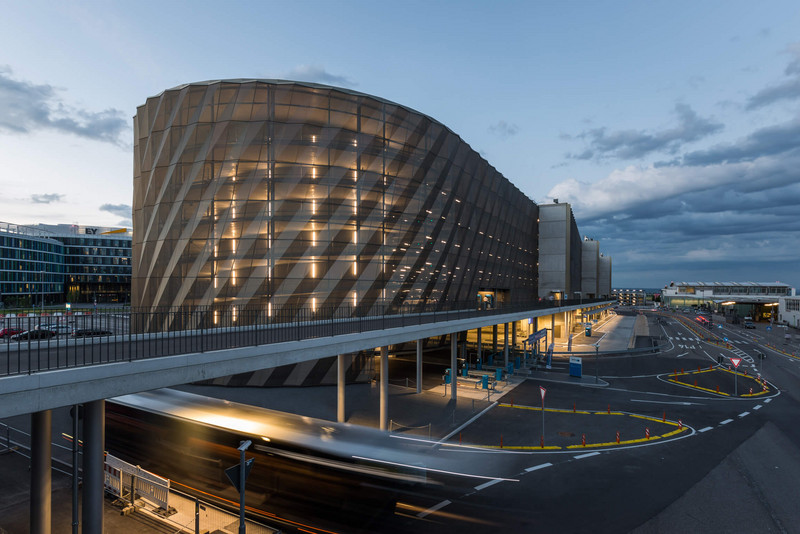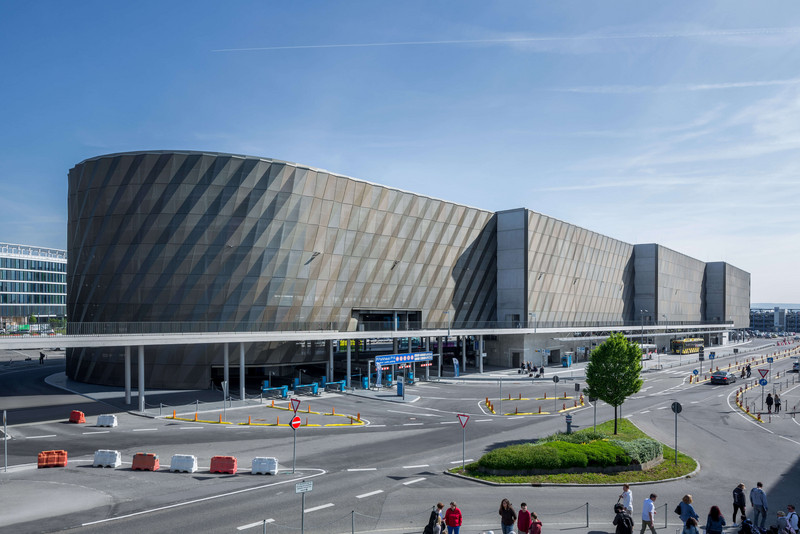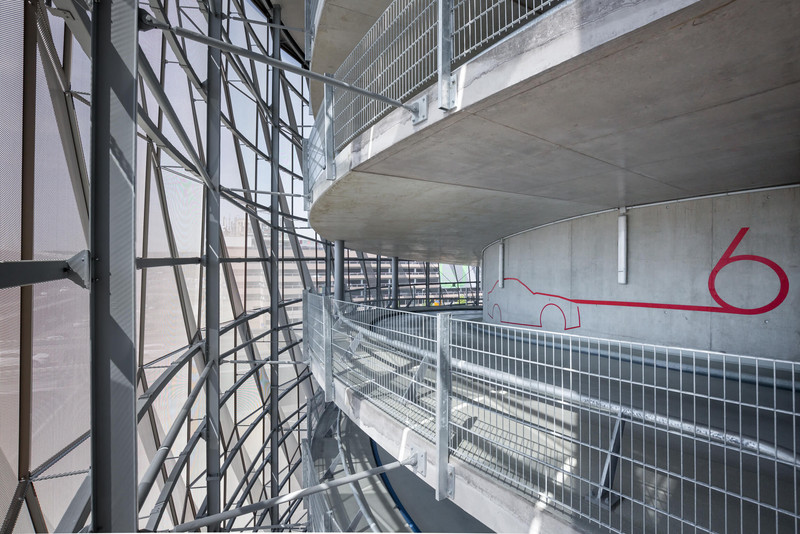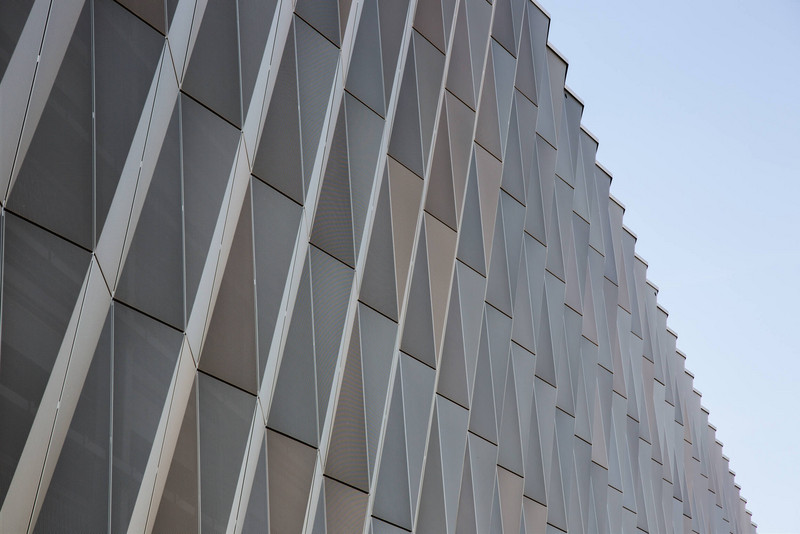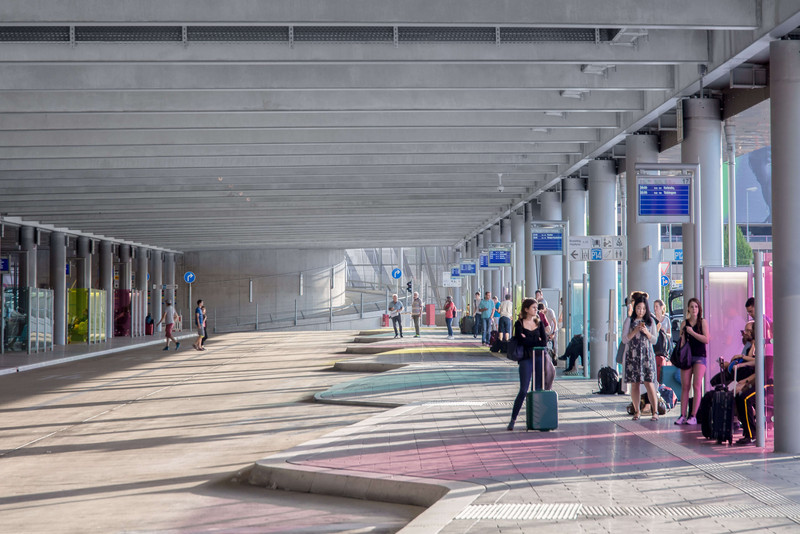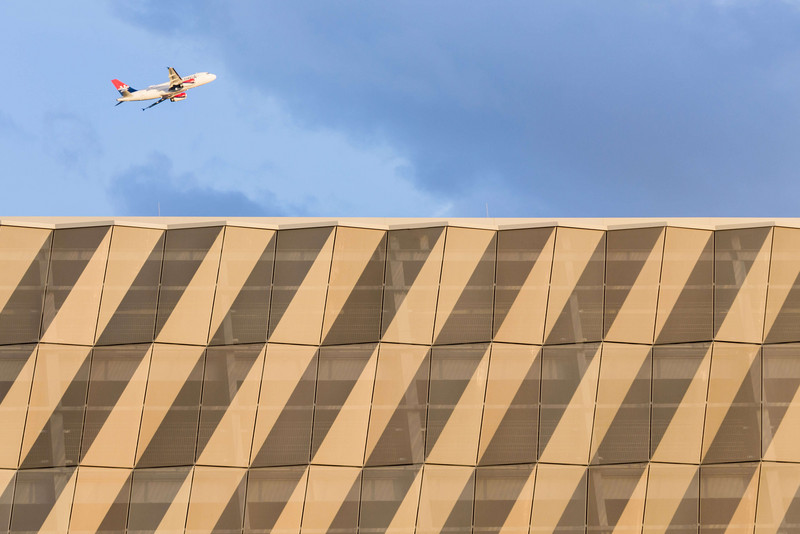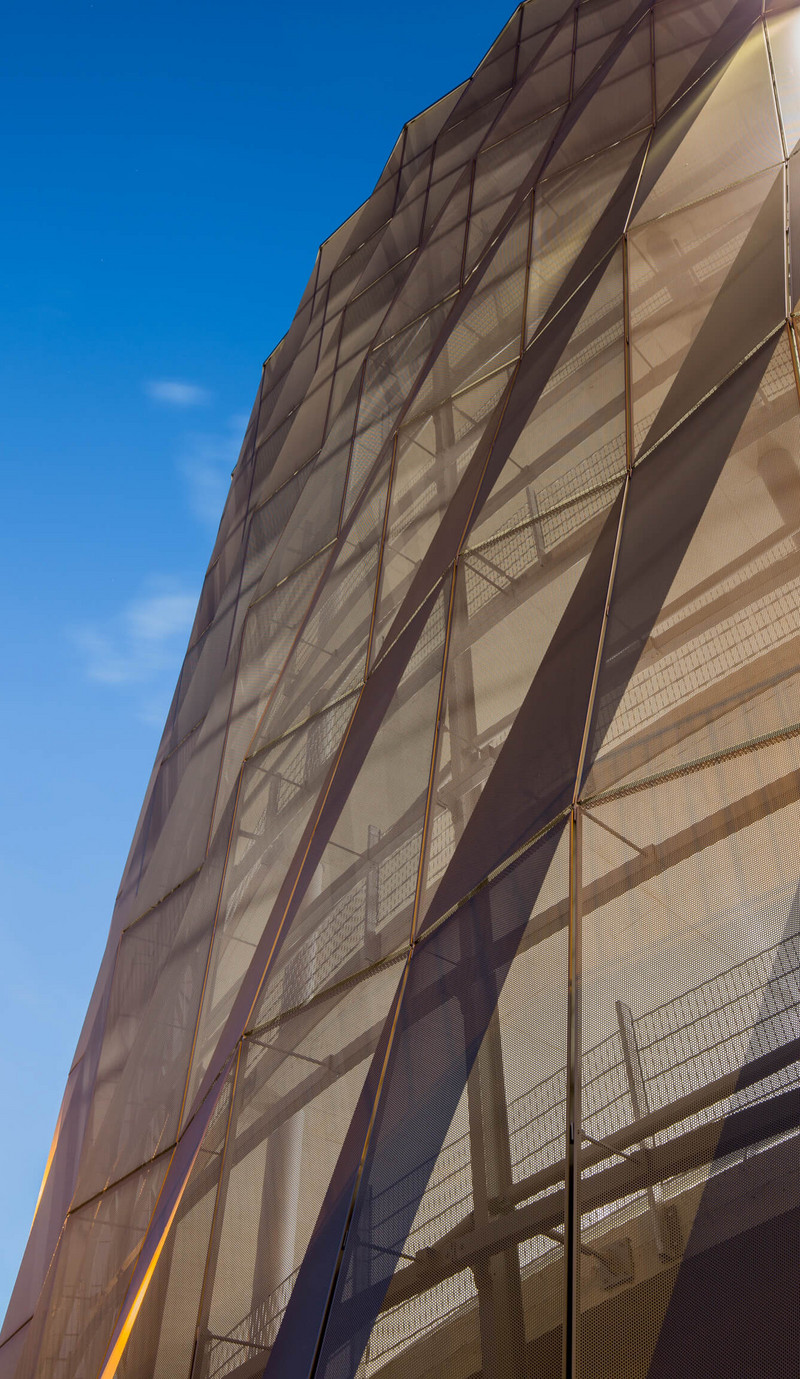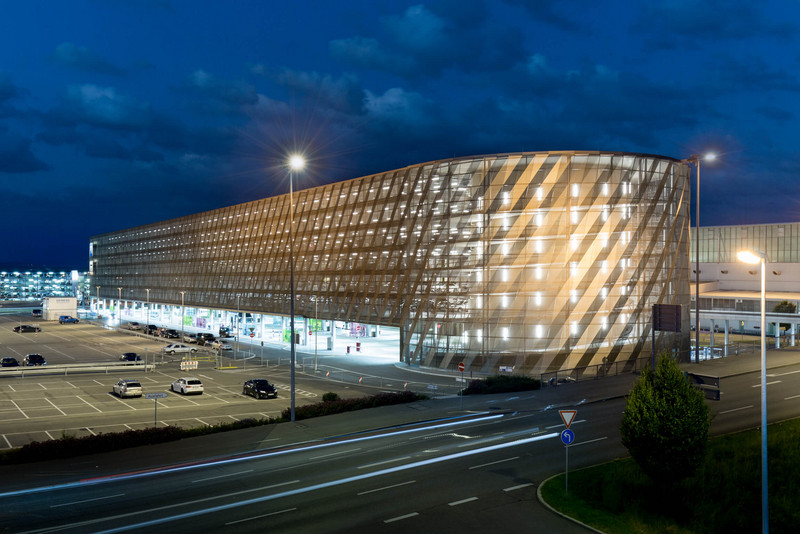 Parking Garage P14 with Stuttgart Airport Bus Terminal
Measuring approximately 210 x 37 meters, the P14 parking garage was built in close proximity to the Airport City office park and airport terminals 3 and 4. The ground floor of the new building houses the Stuttgart Airport Bus Terminal (SAB). Stuttgart's intercity bus station has a total of 18 bus platforms that are used by national and international long-distance bus lines as well as local public transit buses.
The spatial program of the SAB includes a service center with waiting hall, a ticket sales area with offices, a kiosk, and sanitary facilities as well as an operations control center. The approximately 1,550 parking spaces for cars are distributed over the 6 floors above.

The project was realized in a joint venture with the engineering firms Mayr + Ludescher (structure) and Thurm & Dinges (MEP).
less
Construction costs
appr. 28,0 Mio. Euros

Service phases
1-9

Planning team
Kai Bierich, Regina Brenner (PL), Birgit Wohlfart

Local construction management
Jo Carle Architekten, Stuttgart

Project management
HWP Planungsgesellschaft, Stuttgart

Structure planning
Mayr Ludescher Partner, Beratende Ingenieure, Stuttgart

HVS-E planning
Thurm & Dinges Planungsgesellschaft, Stuttgart
Photos
© Markus Guhl for wulf architekten
less