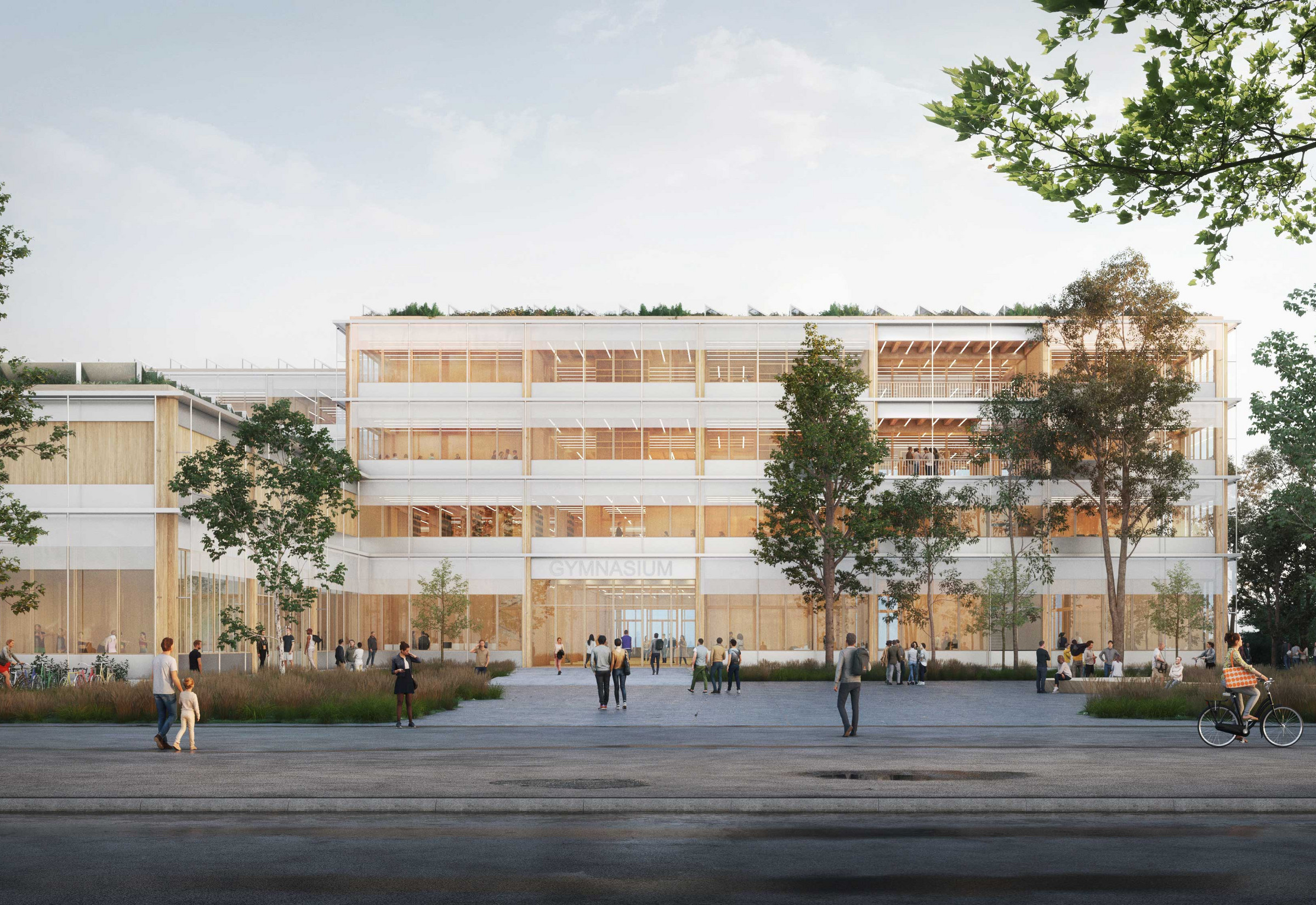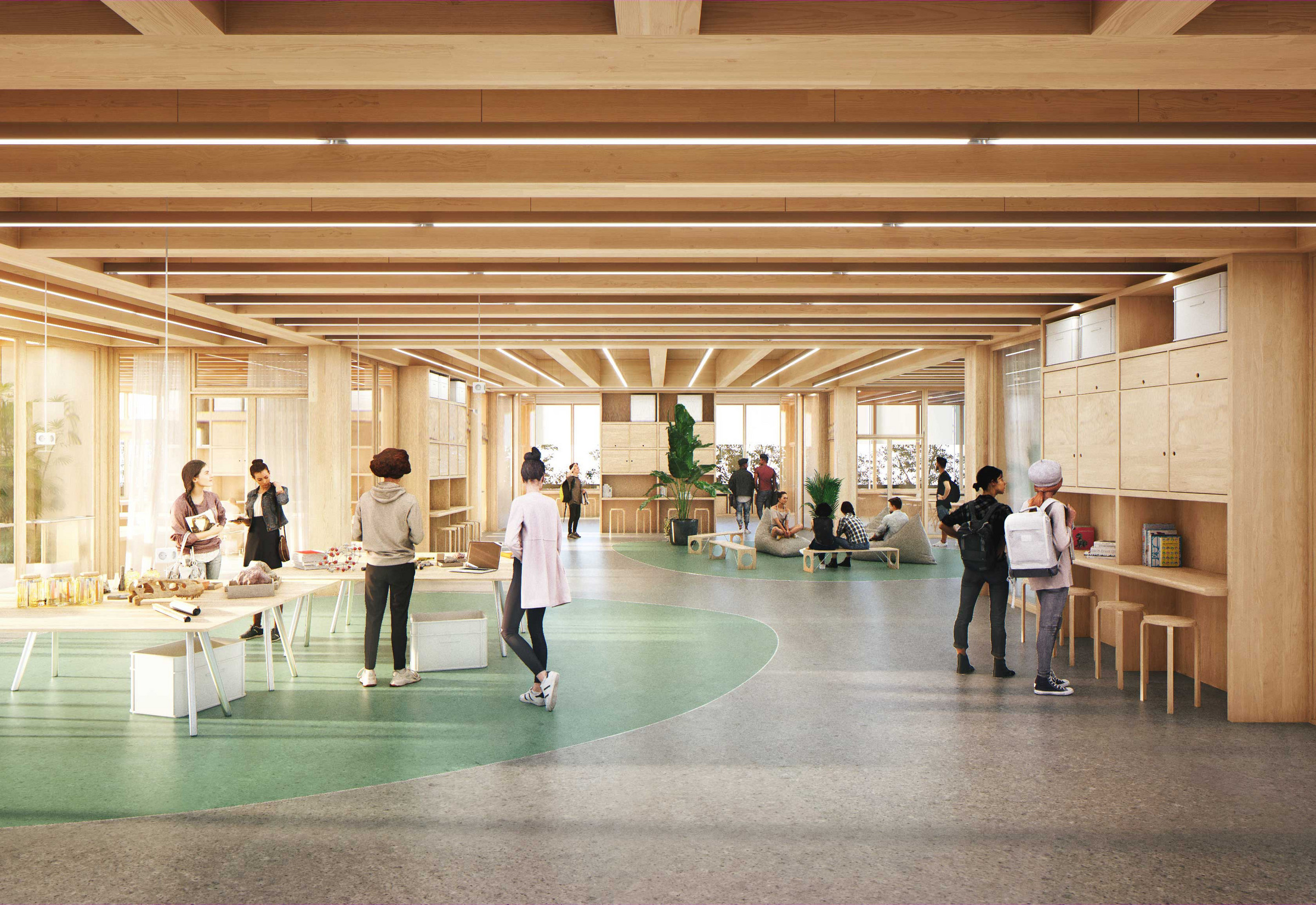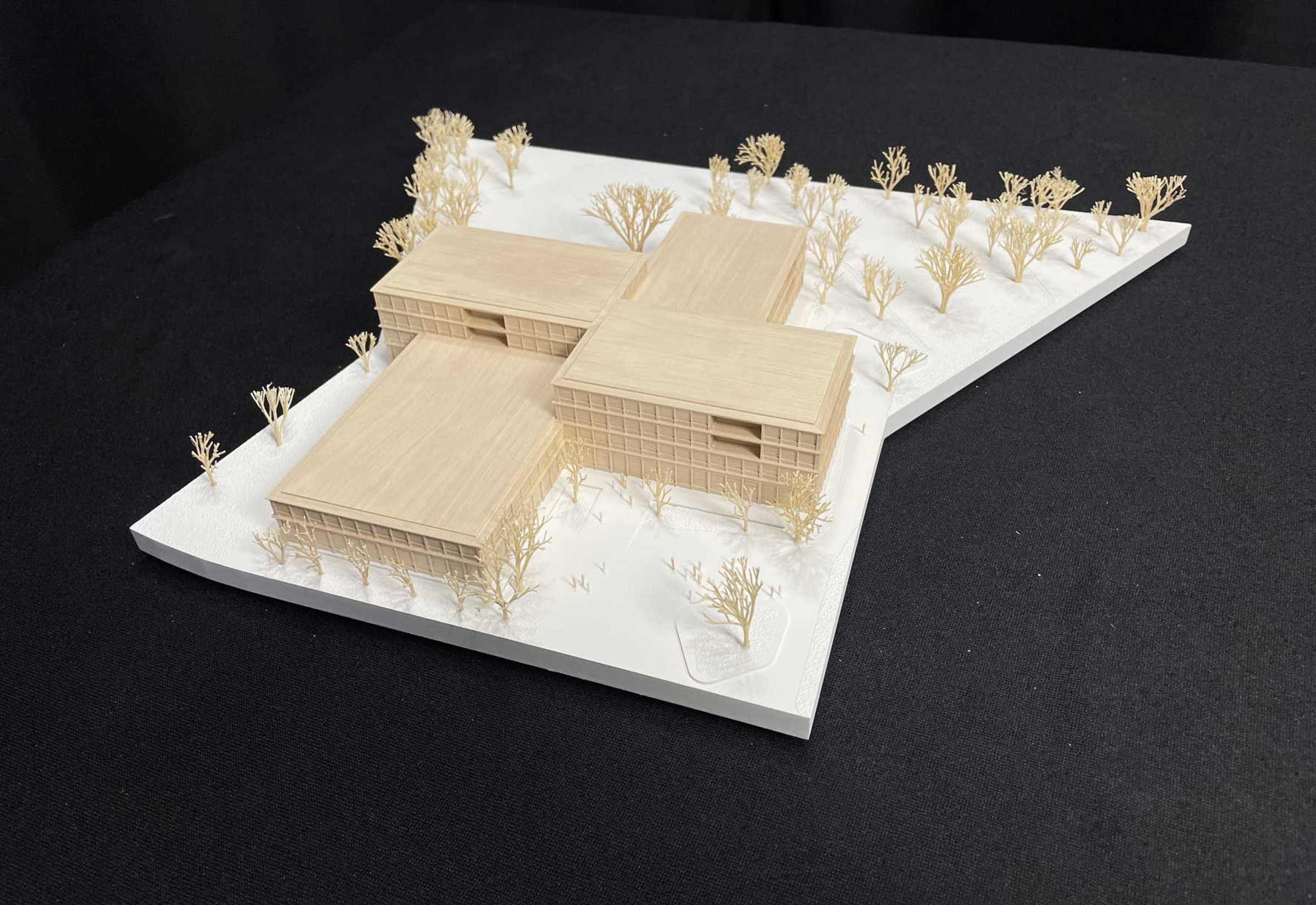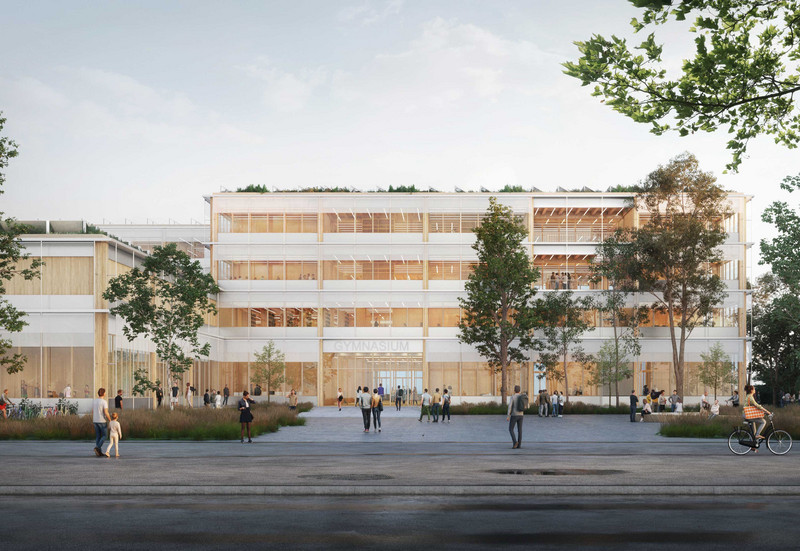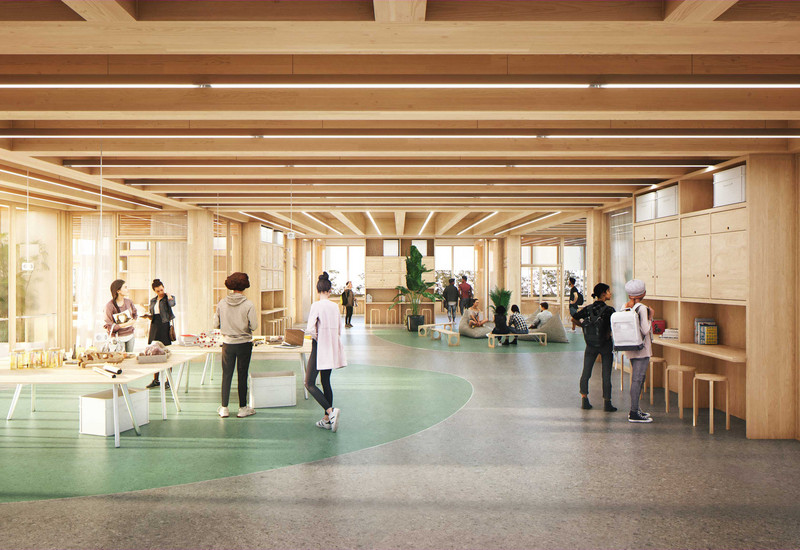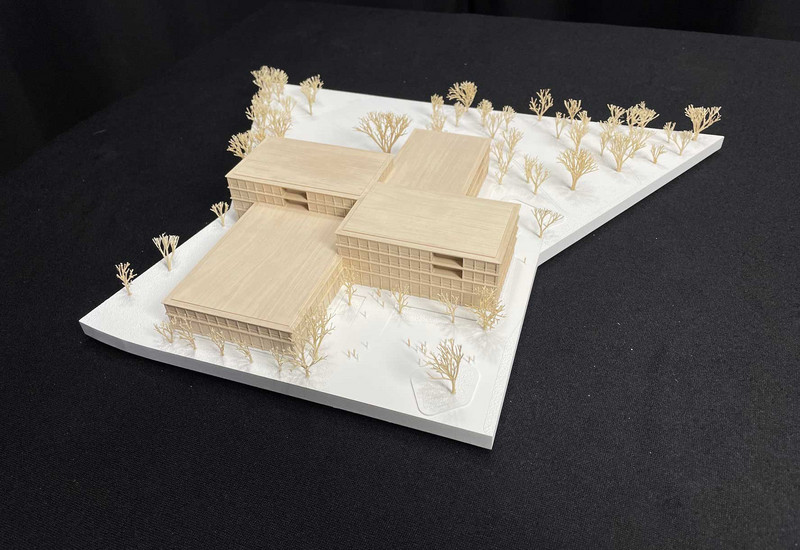 Rhenaniastraße High School in Berlin-Spandau, 1st prize
Due to the risk of flooding, the entire building ensemble is set atop a slightly raised slab, which is connected to the surrounding terrain via flat ramps. On top stands a clearly and thoroughly elaborated wood structure whose flexibility allows it to be used diversely. Upon entering the building, a generous view opens up to the schoolyard, onto which the event area with school cafeteria and multipurpose room faces.

The upper floors are home to one educational unit per segment, each accessible via the central staircase. The three-court sports hall is joined directly to the school as one wing of the composition, yet it also fronts the public space with a clear presence.
less