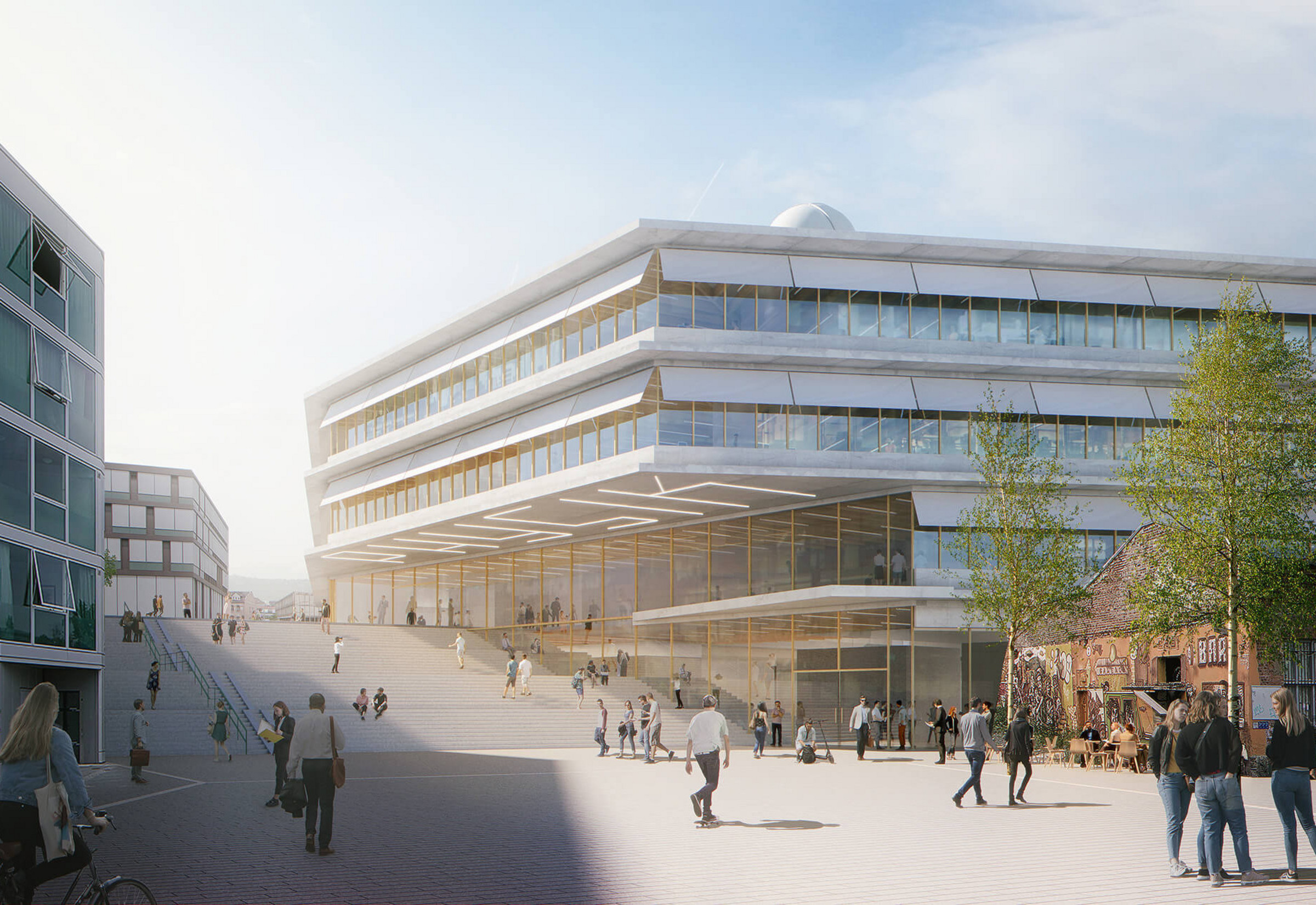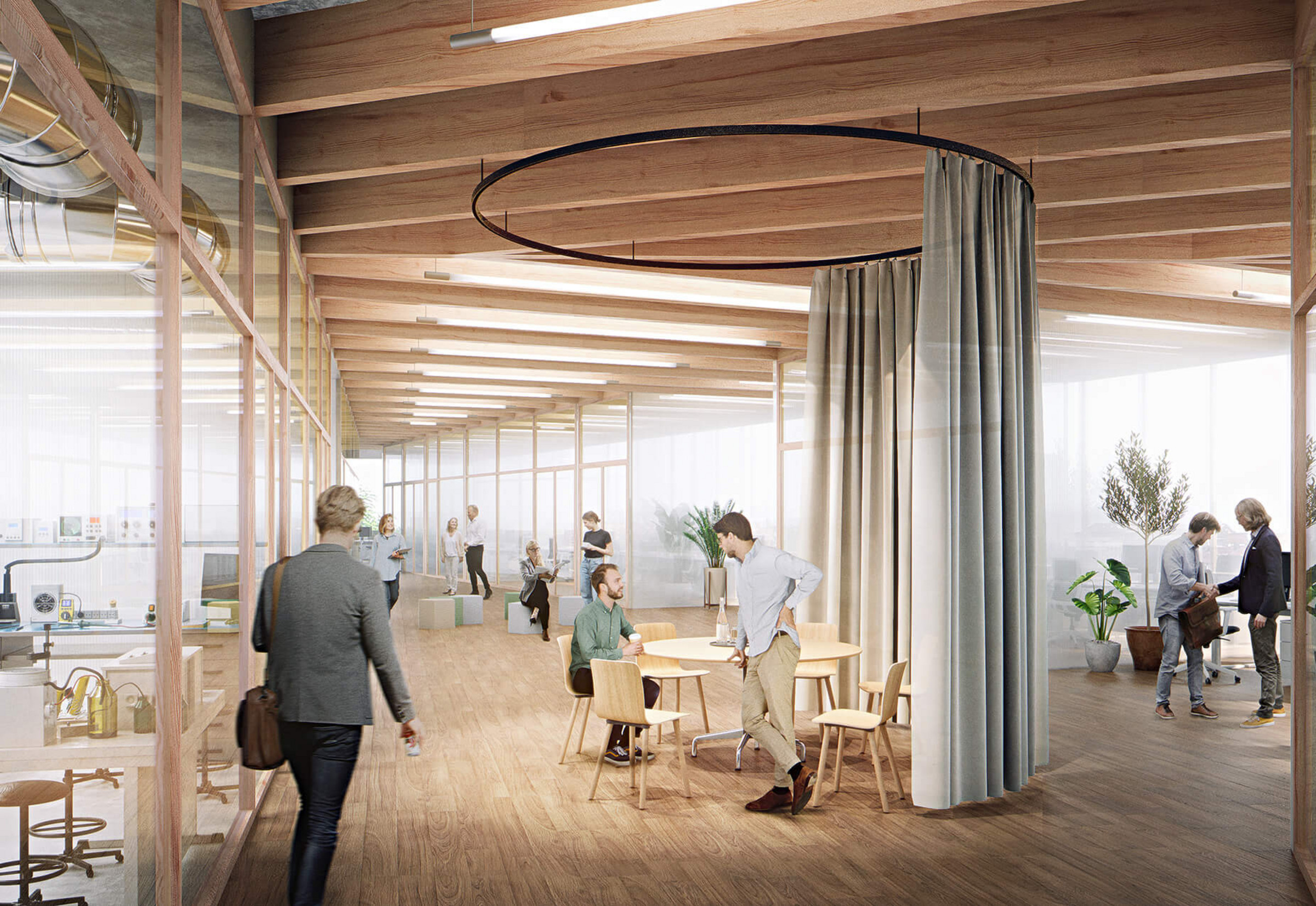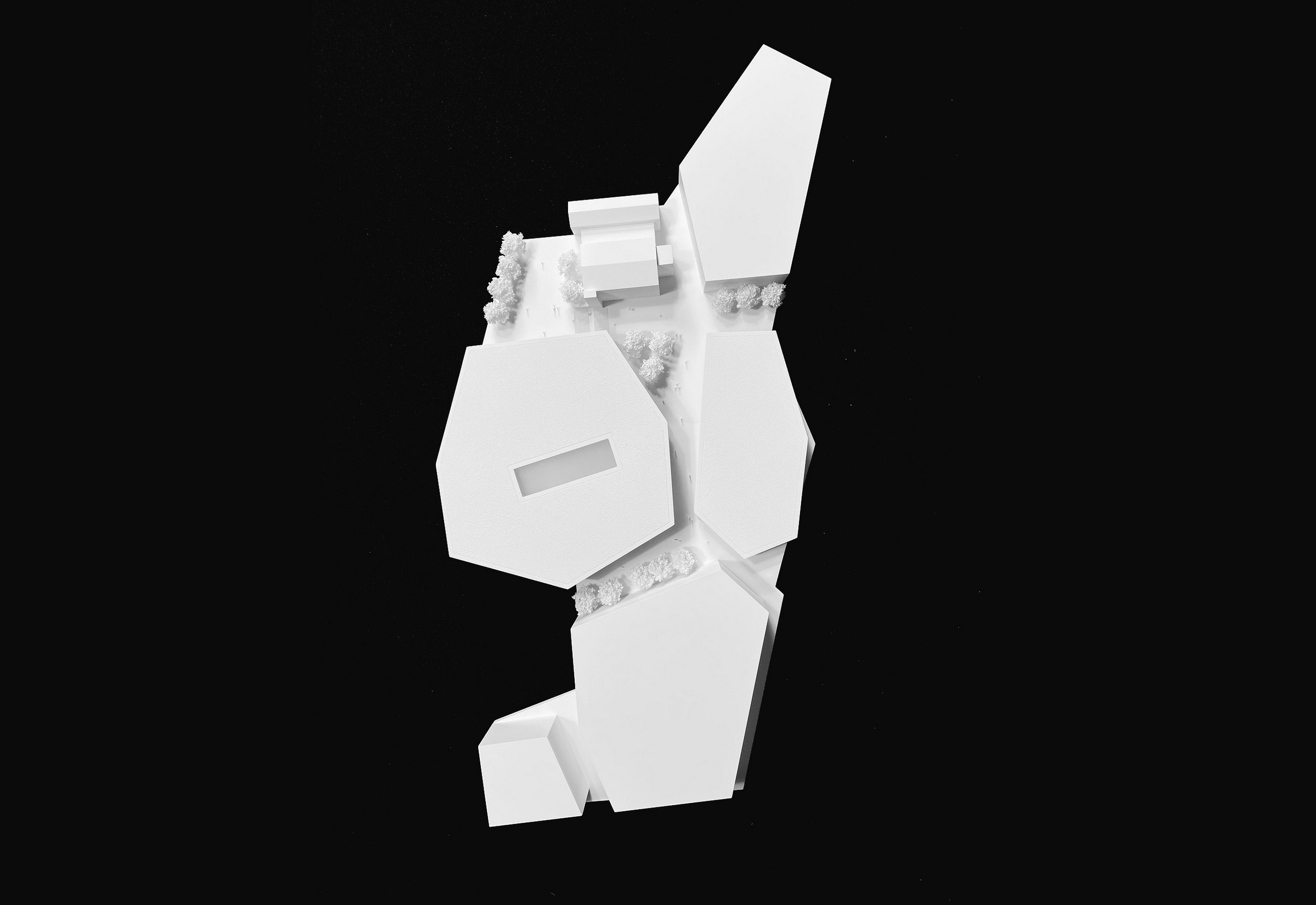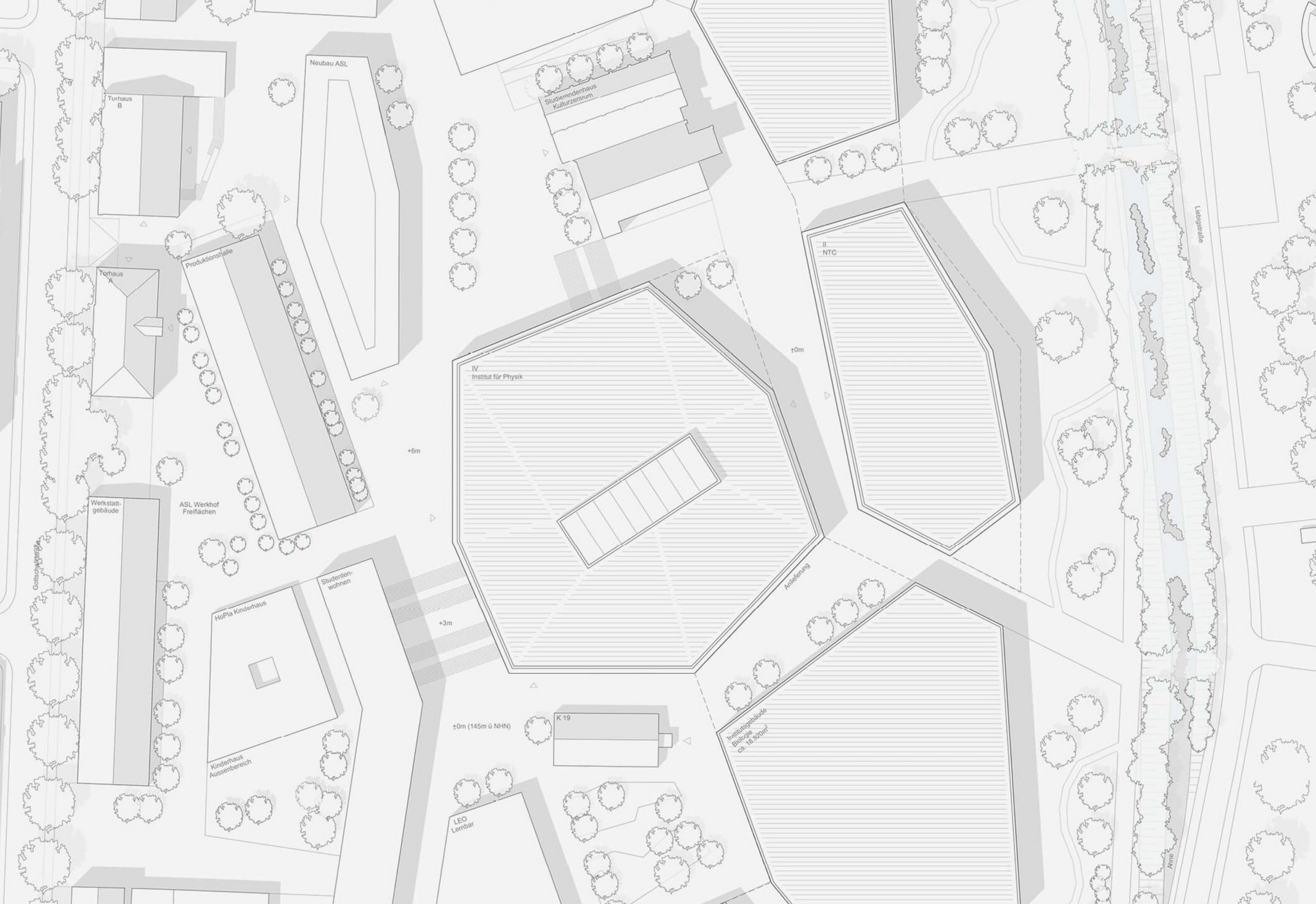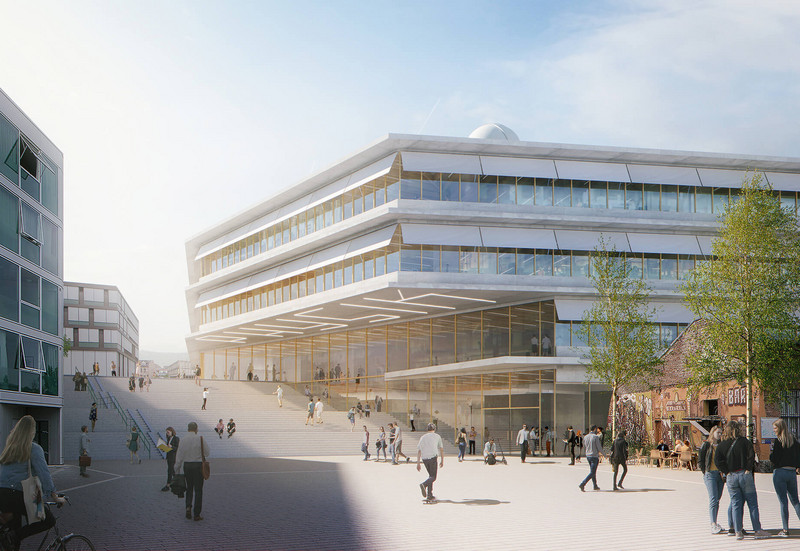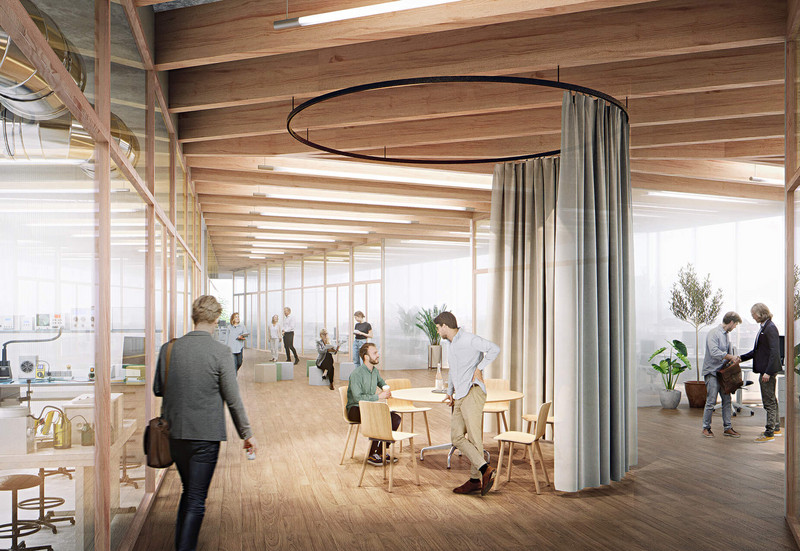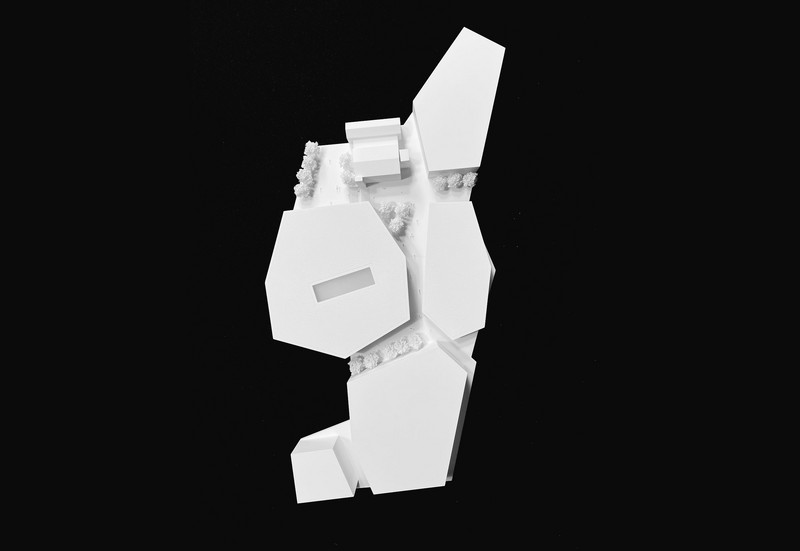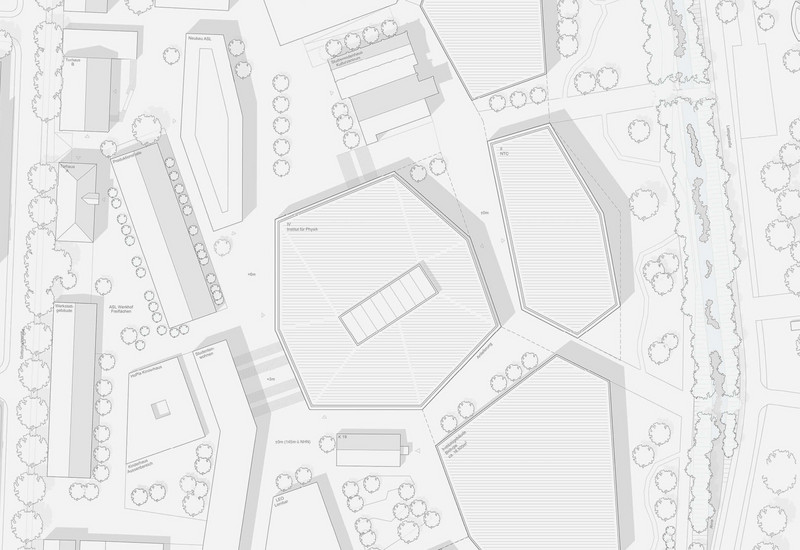 New Physics Building for the University of Kassel, 4th prize
The larger of the two, a heptagonal structure, houses the physics department. It mediates between all the buildings on campus and accommodates a considerable difference in height due to the sloping terrain. A grand series of outdoor steps, partially integrated within the building, and a deep cantilever accentuate the main entrance. The glazed facade, clearly articulated by the visible hybrid wood structure, creates an inviting and understated appearance. Open communication within the building is ensured by a central atrium with daylight from above, around which functions for the wider university community, such as lecture halls, are grouped on the ground floor. On the upper floors, laboratories are efficiently laid out as flexible clusters within an orthogonal field. Office spaces are positioned along the outer facades. The "residual areas" obtained by inscribing the rectangular laboratory clusters into the building's polygonal perimeter are conceived as communication zones.
Next to the institute building, the clean rooms for the nanostructure sciences are located in a separate building. From an urban perspective, its lower height creates a transition to the green corridor adjoining it to the east.
less